You've always been able to take a good book by the pool, but your Kindle just isn't cut out for water-side reading, not unless you want a dead Kindle. Kobo's option is a little different, and this year it's even better for your health.
When it comes to reading books, it's clear there are two areas that reign supreme: tablets and eReaders.
The eReader technically came first, while the tablet arrived not long after, and really they fill different gaps. While the tablet is highly interactive with a bright colourful screen and a touch display that makes it more like a highly versatile digital magazine, the eReader is more like a book, doing the one thing it's designed to do and doing it well: rendering text much the same way as a book would, thanks to electronic ink screens.
While both have their pros and cons, one of the latter definitely arrives in the form of water resistance, something you're seeing on phones, but rarely see on tablets.
Case in point, we're fairly sure the only water-resistant tablets have come from the likes of Sony, with the Xperia Z tablets adopting the water-resistance of their phone siblings (some of the first smartphones to fully feature a degree of water-proofing), while you might find a few pro-grade tablets (Panasonic ToughBooks and ToughPads, for instance) sporting resistance to the elements.
Electronic book readers that don't mind the water are also a rarity, and Amazon's biggest competitor for the Kindle surprised everyone a couple of years ago when Kobo announced it had made a waterproof edition of its eReader, ideal for people to take by the pool, the bath, or even do some of that rare shower time reading.
This week, the Kobo Aura H2O eReader is getting a slight update, retaining its neato water resistance that you can take by the pool or sit in the spa with, but updating some of the technology in the screen to make your eyes feel a little better.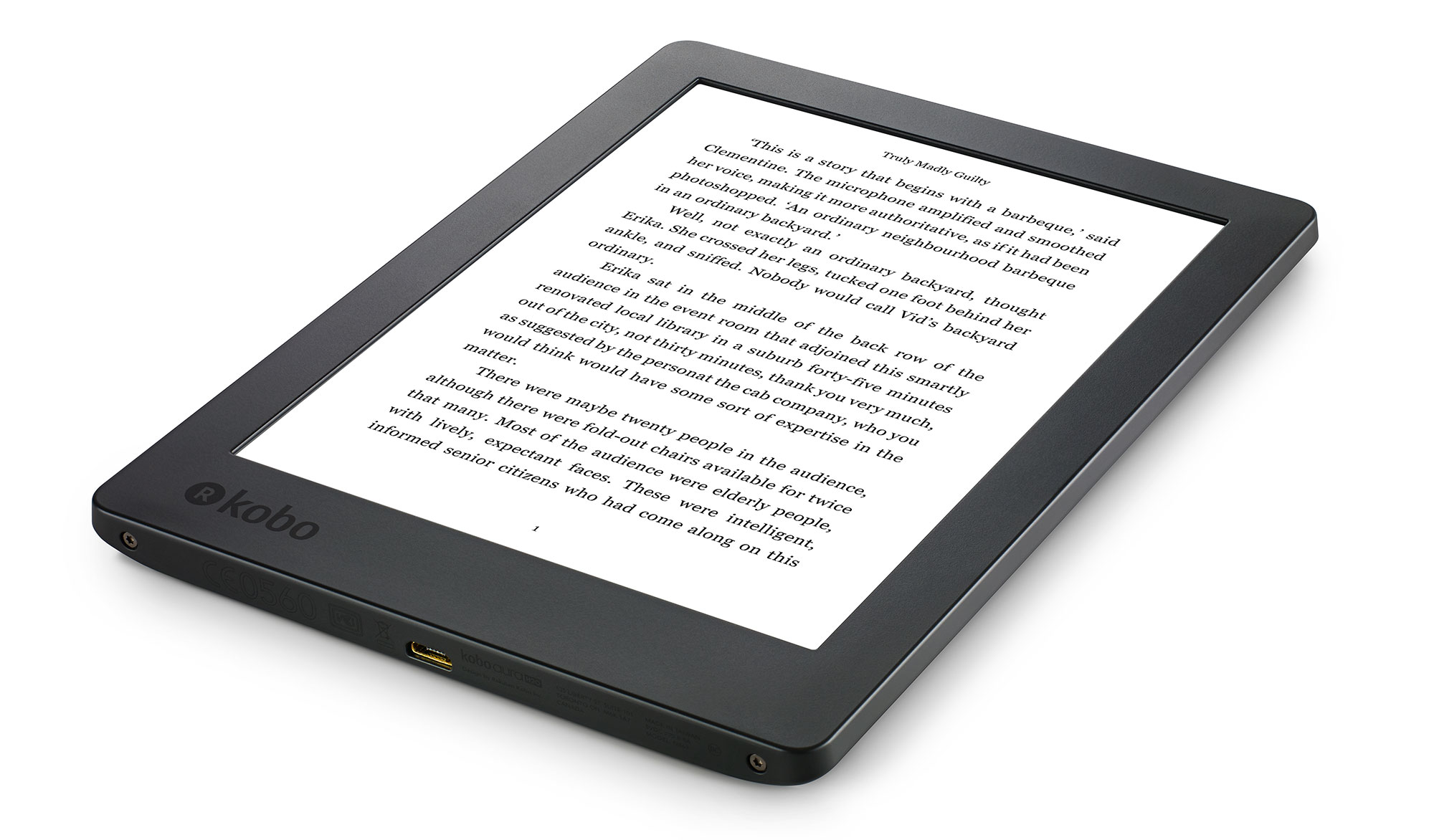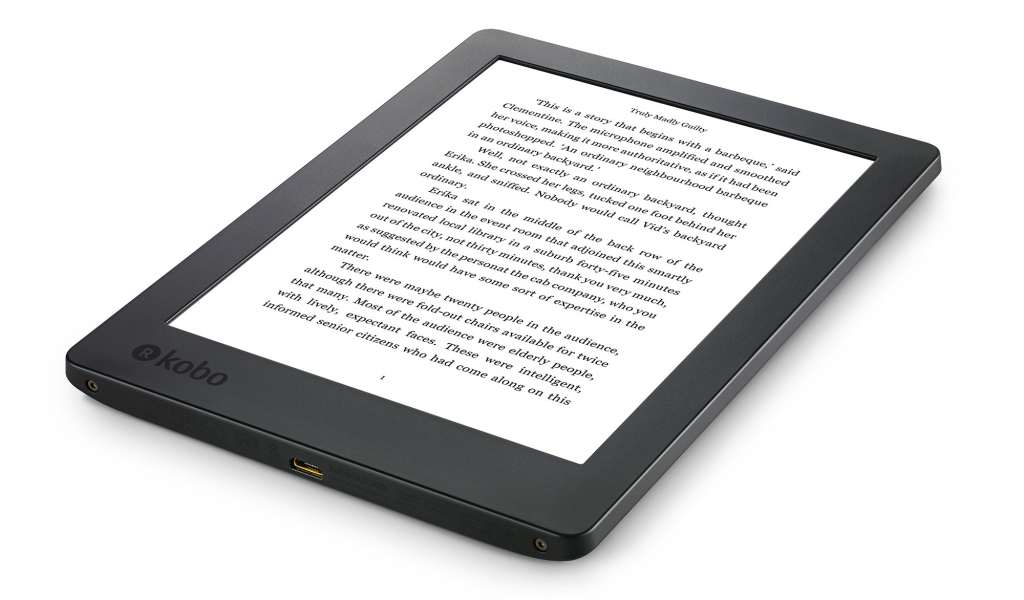 The additions don't technically change much on the surface, but it's what's on the inside that counts here, with a shift in the screen technology to reduce blue-light from the display as you read through the course of the day, a move that will mean after a bit of reading in bed, you should be able to get to sleep more easily.
That's similar to the blue light reduction technologies companies like Benq started to used in monitors and lamps to make eyes a little comfier and less likely to strain over use, and also like the modes in phones and tablets that warms the colour temperature of the screen to account for eyes being exposed to colder colours as the night wears on.
The same screen has been updated for better handling in sunlight thanks to an anti-glare screen — something the printed page never really has a problem with — while the inclusion of 8GB storage can handle up to 6000 eBooks with weeks of battery life on a single charge, all of this sitting under a display that measure 6.8 inches and supports touch control.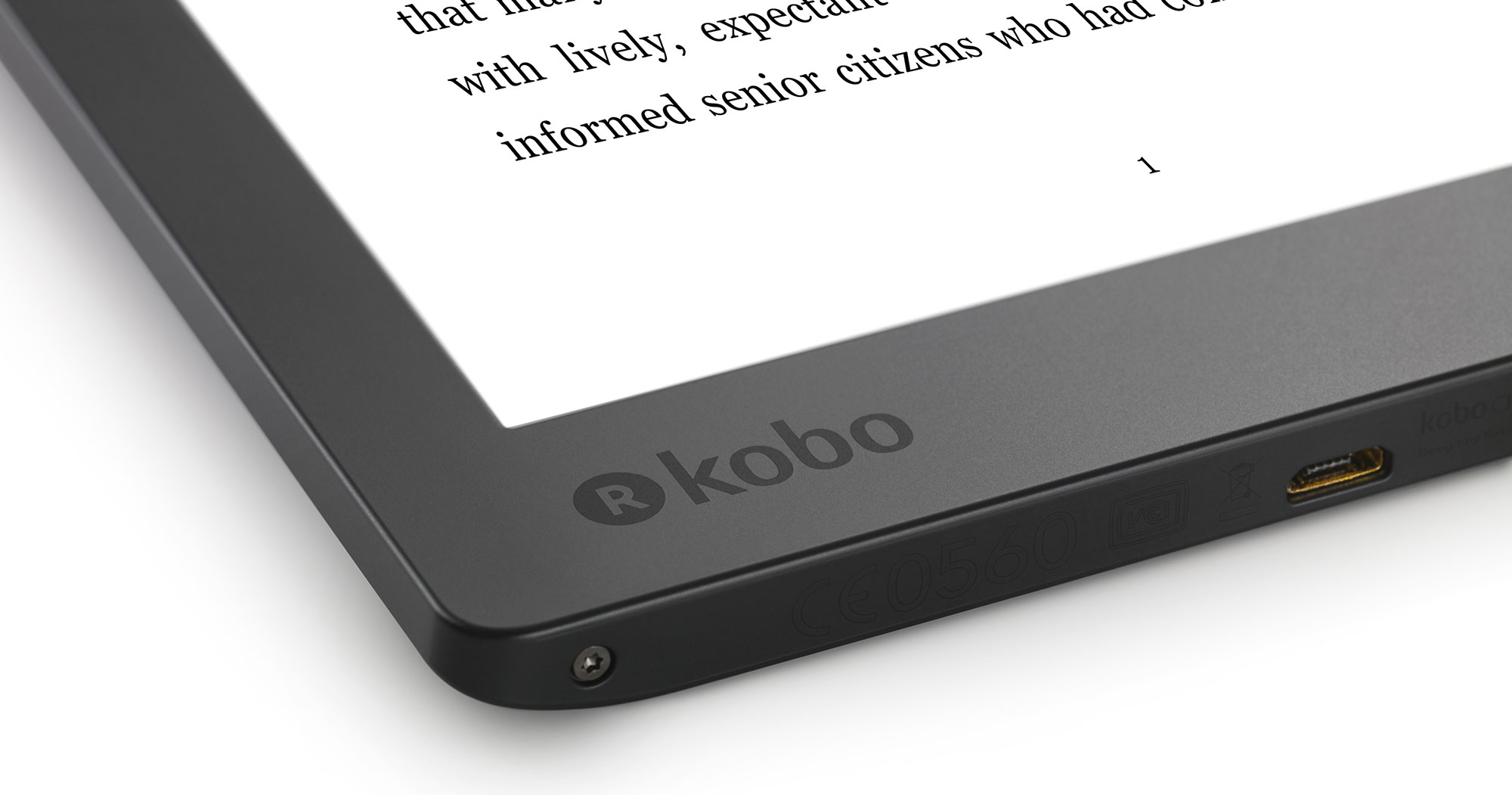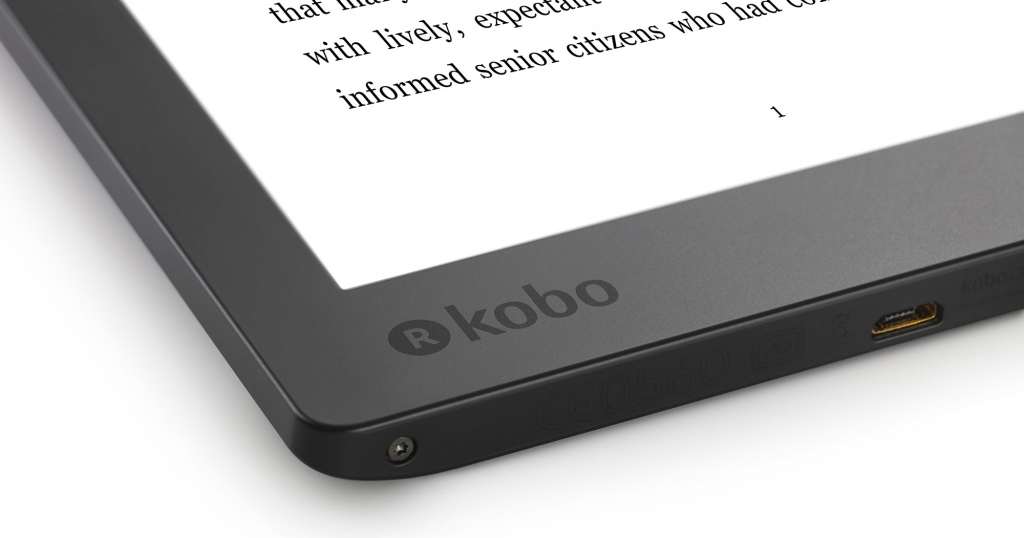 Rakuten, the maker of Kobo, has also promised more customisable settings with this generation, sporting more font controls for people who wish to read in various fonts and sizes, with 11 fonts, 50 font sizes, and the ability to adjust margins, weights, sharpness, and more.
"We know our most passionate readers are invariably looking for ways to expand their reading lives, and the new Kobo Aura H2O enables them to read anywhere and everywhere they go, to make the most out of every day," said Michael Tamblyn, CEO of Rakuten Kobo.
"This device makes it possible to take your entire library with you, without having to choose which beloved story to take along; take them all and make the most of that much-needed 'me' time to enjoy your next great read," he said.
And then there's that waterproofing, which for Kobo sits at IPX8, meaning you can submerge it for up to an hour in up to two metres of water. Ideal if you like reading while you're underwater, or you happen to be reading and educating a school of fish.
In Australia, you'll find the new generation of Kobo's Aura H2O in stores shortly for $239.95, replacing the existing model which may well drop in price by a good $20-50 until the stock dries up.