It may well be the end of the year, but that doesn't mean every product is out. In fact Apple is ready with one more.
If a big and powerful new computer was on your holiday wish list this year, you might just have something new to consider. Fresh from its announcement earlier in the year, Apple is ready with its big new powerful iMac, now called the iMac Pro, and what a beast it is.
The system isn't designed for your regular family, and while power is the name of the game, even gamers would have a hard time justifying this, as Apple goes right back to the heart of what made it popular with creatives back in the day, essentially building a Mac Pro inside of an iMac.
Given the hardware that makes an iMac valuable — things like the all-in-one body and the lovely P3-colour screen — we can certainly see why Apple turned to its beloved desktop machine to make its new generation of the Mac Pro, and it has gone above and beyond to make it more than just another iMac.
And more than another iMac is exactly what this is, because while the screen Apple is using is the same 27 inch 5K screen from its Retina 5K 27 inch iMac, practically everything else has been changed.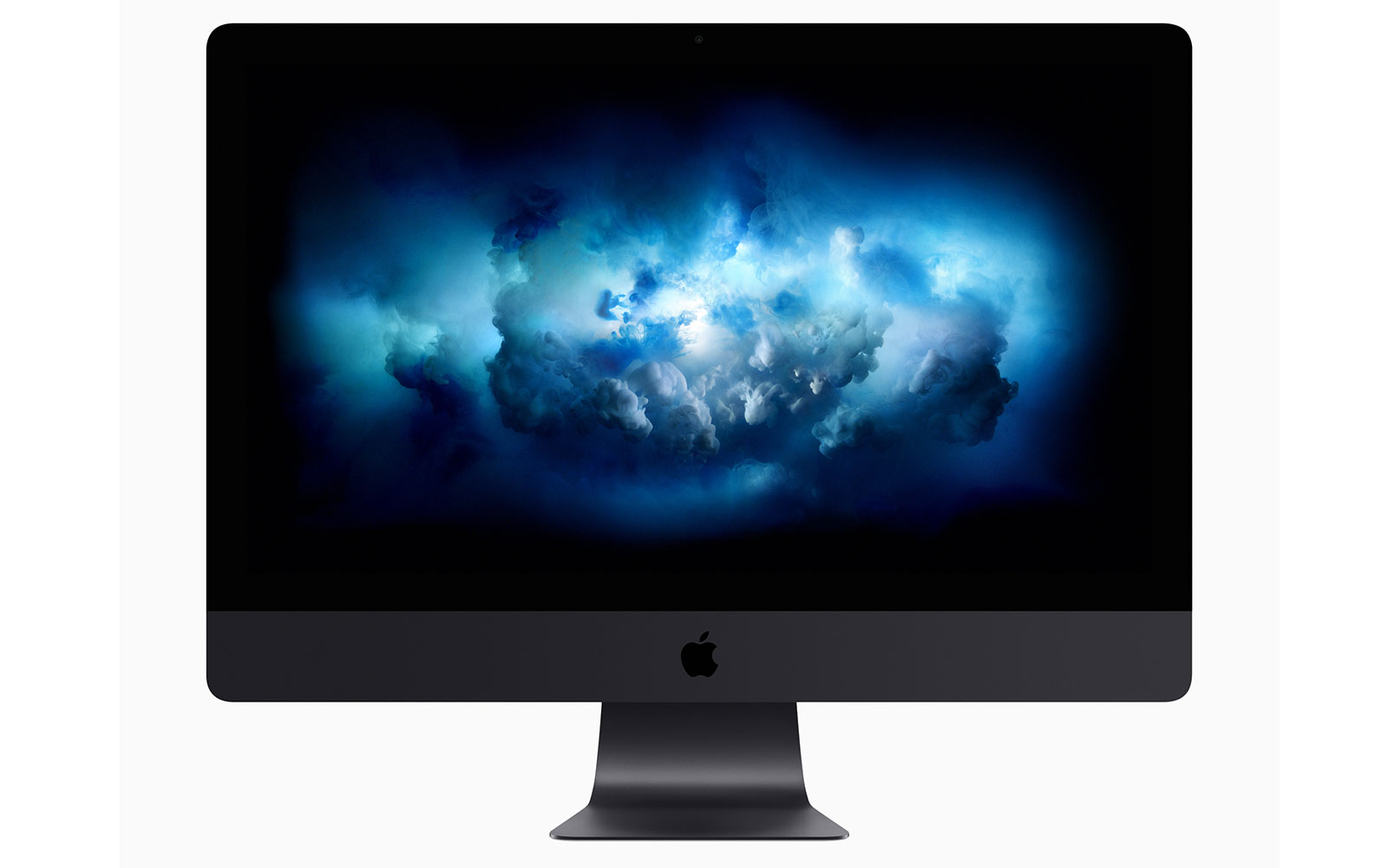 Inside, Apple has gone with Intel's high-speed server-grade Xeon processors, grabbing a minimum of eight cores with room to move if you need to customise it higher, not to mention some power AMD Vega graphics, a massive amount of memory, at least 1TB of solid state storage, and a thermal architecture that is new and unique to keep the high-end hardware at a low temperature inside the metal iMac body without kicking in a fan.
There's also something very special on the security front, with an Apple-made chip that essentially locks down the data to only load trusted software (which you can likely read as MacOS as Apple makes it) so as to reduce nay chance that someone will install anything dodgy to steal your files. This is here likely because the iMac Pro has been built for creatives, and when you're talking about a feature-packed set of hardware like what's in the iMac Pro, you're talking about a system made for video editors and 3D animators, with much of what's being made lucrative, especially if someone wants to do something nefarious and take copies of films and TV shows straight from the source.
Apple's iMac Pro appears to go on the defensive against that possibility with this new chip, making it not just a fast workstation, but also a highly secure one, with both factors critical to today's computer designs.
"iMac Pro combines the incredible design of the iMac with the most powerful workstation architecture we've ever built," said John Ternus, Vice President of Hardware Engineering at Apple.
"iMac is the most popular desktop for our pro users due to its amazing display and elegant design, so we completely re-engineered it to deliver performance far beyond what anyone thought possible in an all-in-one," he said.
It's also one of the most customisable machines Apple has made of late, and while its $7299 starting price in Australia is large, it is nothing to the amount of computer $20K can buy you, because that is the maximum you can spend customising this hardware, boosting the feature set to 4TB of solid state storage (!), 128GB RAM (!!), a 16GB Radeon Pro 64 graphics card (!!!), and a staggering 18-core Intel Xeon processor (!!!!).
If our exclamation points aren't giving it away, that is a tremendous amount of computing power in a 27 inch design, though it's one that will need the right software to take advantage of.
You'll need to think of 3D modelling and animation, high-performance computing, video editing, and so on and so on, with support here for 4K and 8K outputs, making it the sort of thing that would be ideal for virtual reality creation, too.
We'll come back to it again, because Apple sure is: the iMac Pro is Apple's best bet for making a machine made for creatives, just like the old Apple would do, and it's not going to be the last.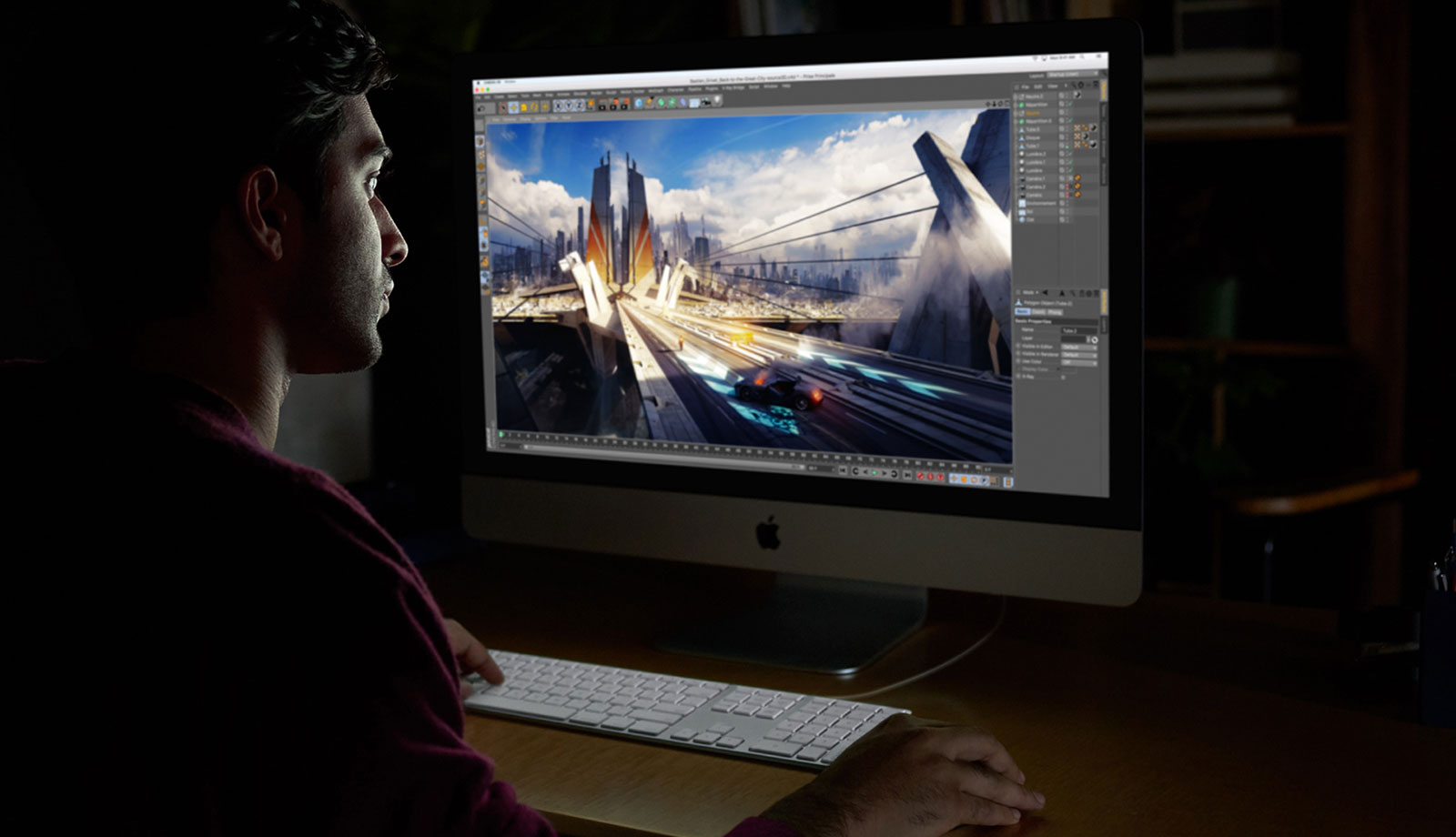 While Apple is releasing the iMac Pro in stores and online for customised configurations this week, it has signalled that it is working on a new Mac Pro for even more power and upgradability, as well as a new pro display to go with it, though as of yet, there is no release date for either.
That means if you need this sort of grunt and want it from Apple, the iMac Pro is the way to go, at least until the next Pro-level machine from Apple arrives. Our guess would be sometime around next year's Worldwide Developer Conference (WWDC).