Book reading isn't dead, and while tablets have eroded some of the market share, eBook readers like the Kindle are helping folks take their reading places, with Amazon now going to the pool.
If you've ever wanted to take your eBooks from the couch to the pool or maybe to the beach, you've likely been presented with an awkward situation: you can do it — you can bring your Kindle to the water and chill with a digital book — but if you get it wet, even accidentally or otherwise, you may end up with no eBook reader at all.
Strange as it may seem, while a real book can survive an encounter with a body of water, electronic book readers may not. Much like how most phones only saw design improvements in the past couple of years to allow for water immersion, so too has been the case with eReaders.
Kobo started this trend a few years ago with its Aura H2O (which recently saw an update), and now Amazon is continuing it with its flagship eReader, the new Kindle Oasis.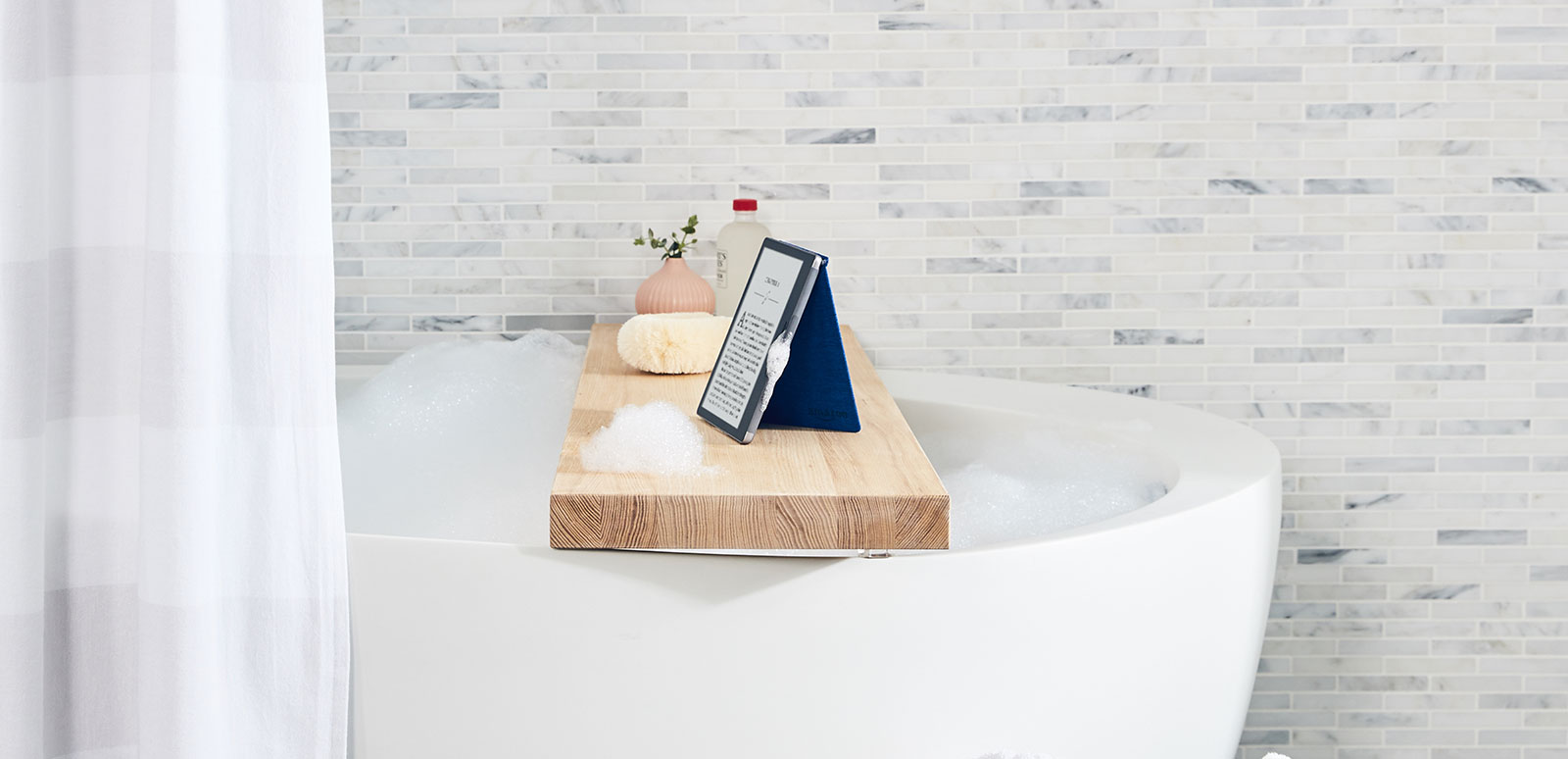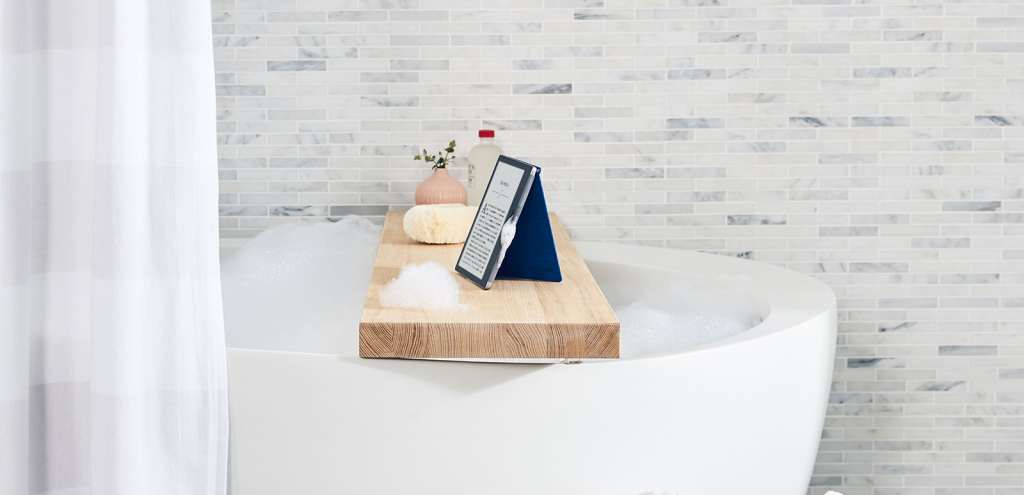 Made to let you get stuck into your books without the fear that dropping it in water or being splashed, the Kindle Oasis takes a 7 inch electronic ink screen and places it in an aluminium back, sealing the whole thing IPX8 water resistance, meaning it can survive up up to two metres of fresh water for up to 60 minutes, while dips in chlorinated- (pools) or salt-water (oceans) will need the Kindle Oasis to be washed off quickly after being doused down with the liquids to begin with.
Outside of the water resistance, Amazon has made changes to the screen, with the technology supporting a higher resolution, which makes more of a difference than you might think.
With text and imagery showing up at 300 dots per inch, Amazon's Kindle Oasis is basically print quality, even though it is only in monochrome, while the 7 inch size effectively provides a paperback in a thin metal-backed size, boasting a thickness of 3.4mm, a weight of only 194 grams, and a battery that can last for weeks and easily charged.
"With a larger 7-inch, 300 ppi display and waterproof design, the all-new Kindle Oasis is our most advanced Kindle ever," said Amazon's Dave Limp.
"It's thin, light, and waterproof design allows readers to stay engaged in the author's world in even more places than ever before," he said.
Amazon's Kindle will arrive in two varieties, with either an 8GB model with WiFi access only, while a 32GB option will arrive with even more storage and free mobile access around the world.
As a heads-up, while the more expensive 32GB model gets free mobile access around the world, you won't be making calls on this, with the access basically there for buying books, synchronising where you read up to on the Amazon Whispersync network, and very occasionally surfing the web using a low-end browser that feels like it never left beta.
But hey, you probably shouldn't be surfing the web on an eReader, because there are plenty of perfectly good other gadgets in your life for this purpose, such as your phone, a tablet, or heaven forbid, a computer.
Both models will be available shortly, however, and have both hit pre-order, with the 8GB WiFi only Amazon Kindle sporting a price of $389 in Australia, while the 32GB model made for cellular access and WiFi will cost $529.