For years, we've been told that our homes will succumb to the internet, and that you'll be able to control things in your life from your phone. You can today, but it's a very DIY job. Telstra wants to change that.
Australians are big on home improvements, and you only need to look at the success of reality TV shows like "Renovation Rescue" and "The Block" to see quite how into this we are.
Despite this love for the renovation, we're still not talking much about what the internet can do for homes, and how connectivity can potentially deliver more security or control when you're away from home to your fingertips.
On the way are exciting developments such as the "smart grid", a connection to the electrical system you pay for that could change how much you pay by shifting your power usage based on what you do and when you do it.
But it's more than just about power, because a smarter home is about all of the things your life presently relies on that can be improved with a connection to the internet, and more importantly a connection with that one gadget you keep with you all day: your phone.
Gadgets that make use of this concept are often described as being built for the "smart home", because that's exactly what these are designed to do: make the home smarter.
This can include motion sensors talking to lights in your home to switch them on when you wake up in the middle of the night (so you don't stumble on a toy or a dog and fall over or stub that toe), or to monitor your home when you're not there alerting you to motion or someone at the door.
These concepts aren't new, either, with a hodge-podge of products that don't always work together able to be installed available from various electronics and hardware stores. There are already wireless light bulbs from the likes of Philips, Belkin, and LiFX, while security products exist from D-Link and Netgear, among plenty of others. You can even find a smart doorbell with a camera built in, something Ring released to the Australian market only recently.
But not all of this comes together in an easy way, and that's something Telstra is looking to change.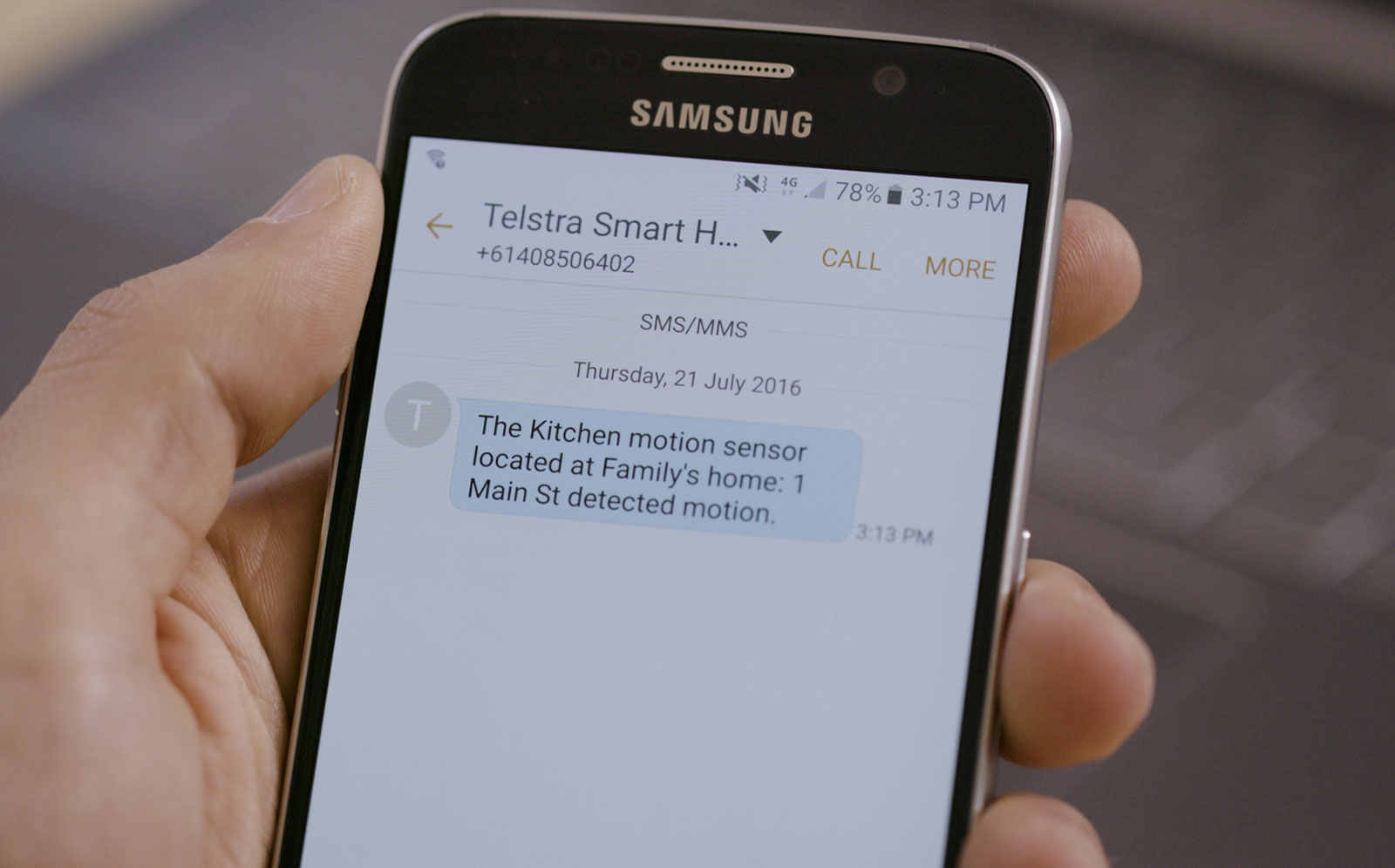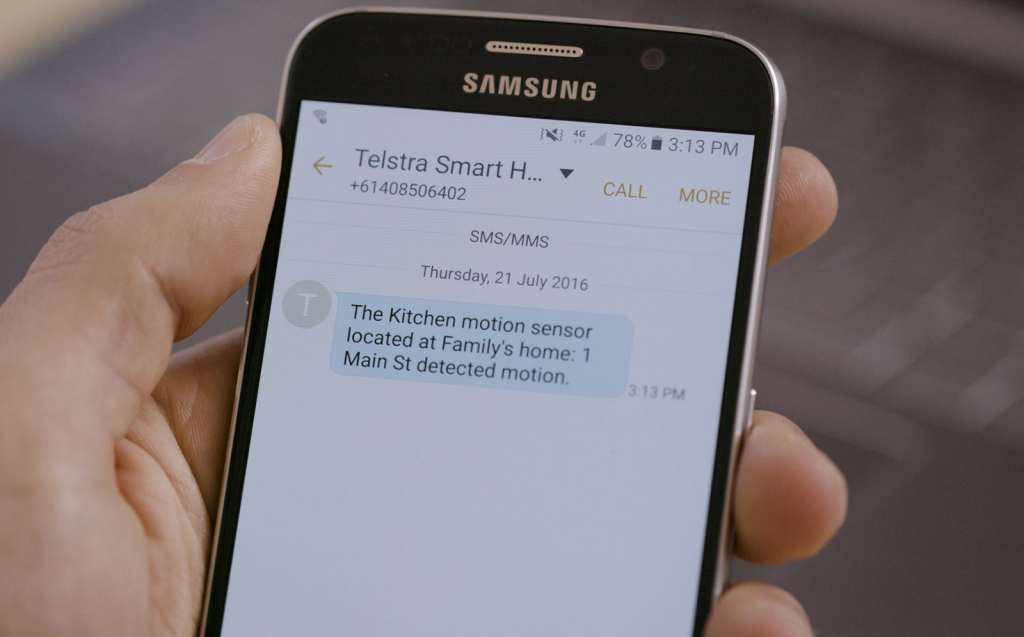 This week, the company has kickstarted its "Smart Home" initiative, a platform designed to let you set up your home with one of two starter kits and an ongoing plan to provide constant on-the-go wireless monitoring.
"Available online and in select stores from today, Telstra Smart Home lets you set your home up so you can feel like you're at home, even when you're not there," wrote John Chambers, Executive Director for Telstra Home and Premium Services, in a blog entry at the Telstra Exchange website.
"Connecting compatible smart devices like light globes, motion sensors and cameras to Telstra Smart Home means they can talk to each other and work together to make things around the house run a little smoother," he said.
The two kits to start people off on this whole Smart Home journey arrive to either give them a chance to watch over their home with security or automate aspects of their home altogether.
In the "Watch and Monitor" kit, you get two door or window sensors to pick up on motion, and an indoor WiFi HD camera, all of which talks to the Telstra Smart Home Hub, which can connect these devices and any others you choose to add, talking to your fingertips by way of a dashboard you can access on your phone.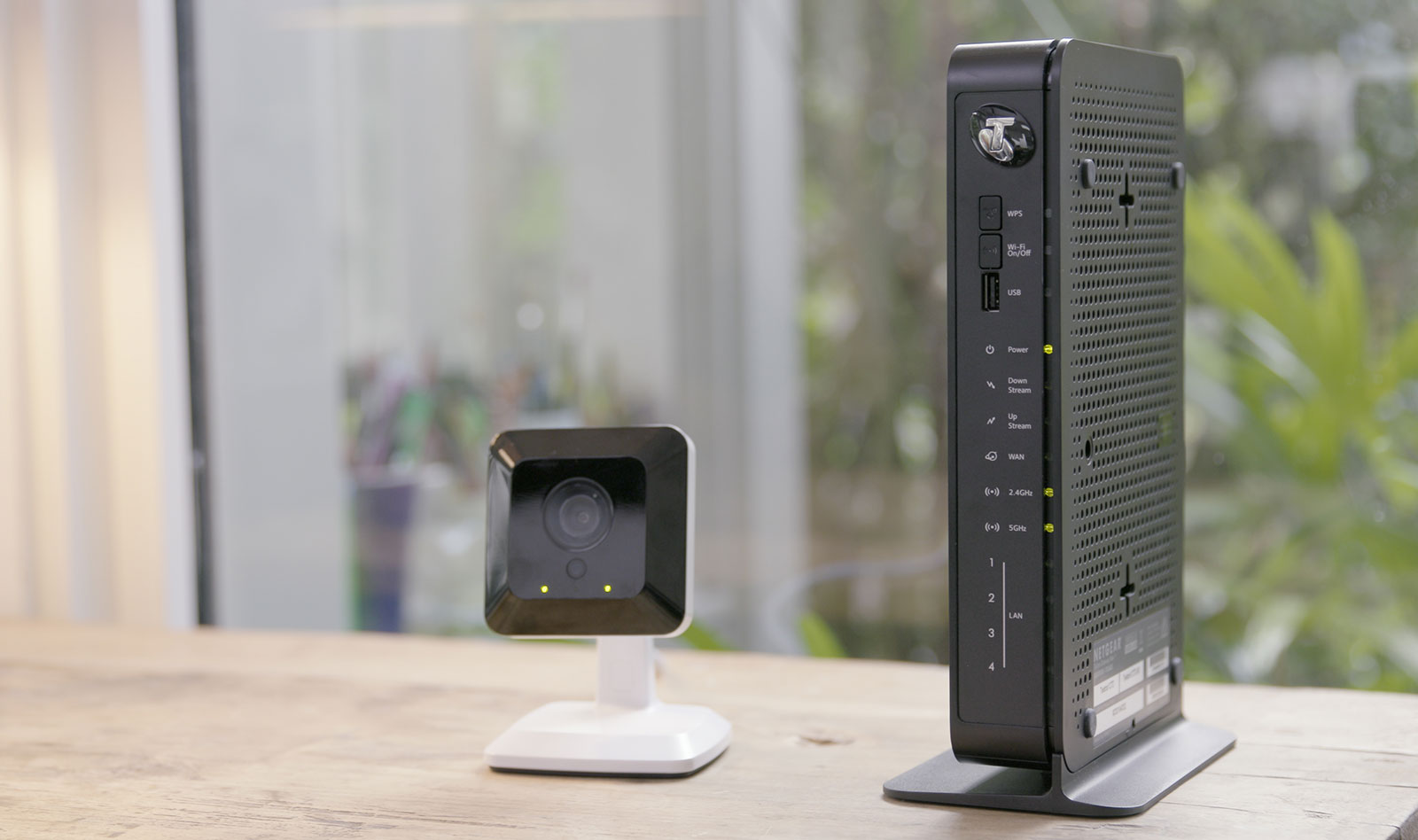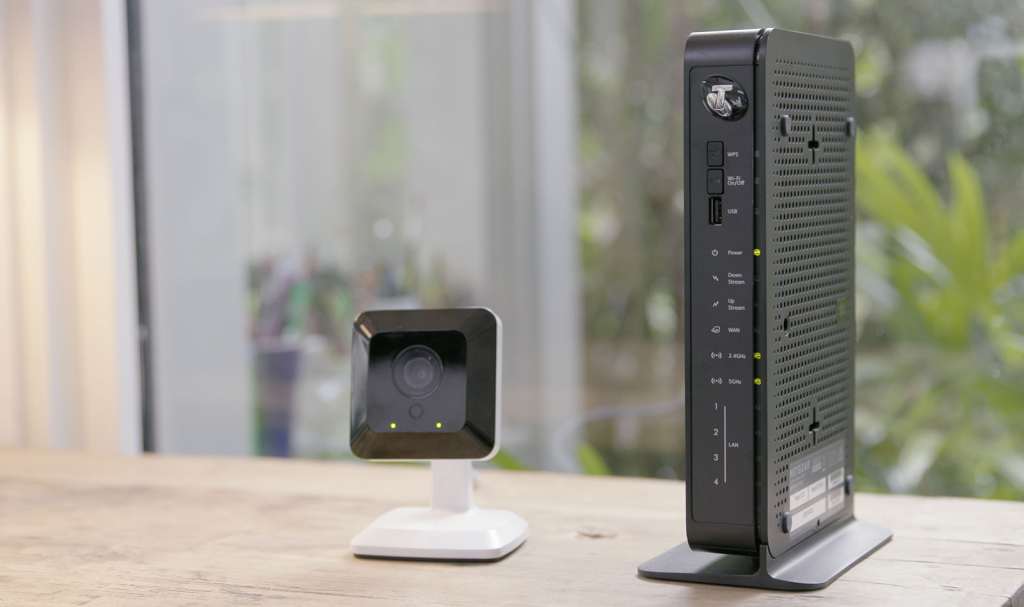 The alternate option is the "Automation and Energy" kit, which comes with two of those door or windows sensors, a standalone motion sensor, and two smart power plugs able to switch devices on and off dependent on when they're triggered, such as with motion or a door opening and closing. Again, these connect to Telstra's Smart Home Hub, with both of these options able to be expanded with other devices Telstra is releasing, including WiFi light bulbs, smart thermostats (if you have a compatible air conditioner unit), extra cameras, and even a Lockwood smart lock.
Pricing of the Telstra Smart Home chimes in at a monthly cost, with $25 per month for 24 months being the minimum you'll pay, making $600 for the whole thing an interesting option if you like the idea of a smart home but haven't quite resigned yourself to the idea that you should have to pay for a big spend for gadgets that may not work completely together.
It does need to be said that Telstra's system isn't without its caveats, because while a Telstra spokesperson could confirm that it was "starting with 10 devices in the range from 5 different vendors" and the company did "plan to expand this greatly over time to bring in the best of need new devices in any IoT (Internet of Things) category", you "cannot bring BYO devices at this point".
That means if you've already invested in Philips Hue lights or Netgear Arlo cameras or the Ring doorbell or a Kevo smart door lock, Telstra Smart Home will not necessarily accommodate you at this time, with that aforementioned Smart Home Hub probably not being compatible and therefore not bringing all those other devices into the fold.
Hopefully that will change, because with the smart home set to be a big deal in the gadget world, Telstra won't be the only one releasing products, and it'd be nice to see some sense of unity between the products, especially with as much passion as Aussies have for home renovation.