A new pair of in-ears is on the way to Australia, and just to make a change, it wasn't one of the things we saw at IFA last week in Germany.
Announced outside of the European mid-year equivalent of the consumer technology show, Plantronics is ready with a new pair of earphones in its established "BackBeat" series, and after releasing on-ear and over-ear cans in the form of the BackBeat Sense and BackBeat Pro respectively, in-ears are getting another turn fresh from the BackBeat Go series which started rocking up a few years ago.
This time, it isn't a new version of the Go, but rather a new range of wireless in-earphones altogether, now called the BackBeat 105.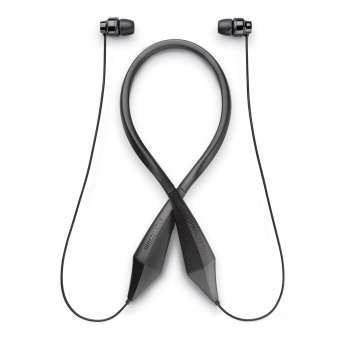 We're not sure specifically why these are called as such, and it's a fairly interesting departure to the naming of Plantronics' consumer-friendly BackBeat headphones that have usually included names rather than numbers, usually something reserved for business and gaming models.
Still, here we are with the "105", and outside of a new naming style, you'll find a 30 gram headset with eight hours of battery life and a wrap-around neckband design linking two in-earphones together, while keeping magnets on the outside so the two can stick together when not in use, similar to a style Jabra has used a few years ago in the Rox and that Bang & Olufsen is currently using in its own recent wireless earphones.
"For many people a great pair of headphones is a constant companion, whether they're at work, school or on the move," said Peter Petrides, National Retail Sales Manager for Plantronics in Australia and New Zealand.
"BackBeat 105 S is designed for high-quality audio and quick access to phone calls when you need it, with a discreet wearing style that fades into the background when you don't."
And just to add a little bit of confusion, we're not sure where that "S" comes from in the quote.
At least you won't have to be confused by the price, however, with the BackBeat 105 grabbing an RRP of $99.95, telling us this new pair was designed for new Bluetooth earphone customers, which is probably fitting given the possibility of a new iPhone without a headphone jack being announced later this week.