One of the biggest complaints we hear from readers is about how complicated upgrading your home wireless networking can be.
Quite simply, it's not easy out there, and with many an Aussie still waiting for a National Broadband Network that is taking its sweet time being built, the chance that you're still reliant on an ADSL connection is fairly strong.
And that means one of two things: either you're very switched and on and have a modem you keep on using working alongside a wireless router you can upgrade at the drop of a hat, or you're like most people and using a combo device, one of the routers with the modem inside of it, because seriously, who has the space for a modem and a router as separate models.
That's one of the problems with living in Australia, because until fibre makes its way to more homes, we're still quite reliant on ADSL2+ modems and the middling speed they offer.
This in turn affects our wireless choices, simply because most people want the modem and router as one device, not the two running into each other, and while you can find high-end routers, you don't always get high-end modem routers.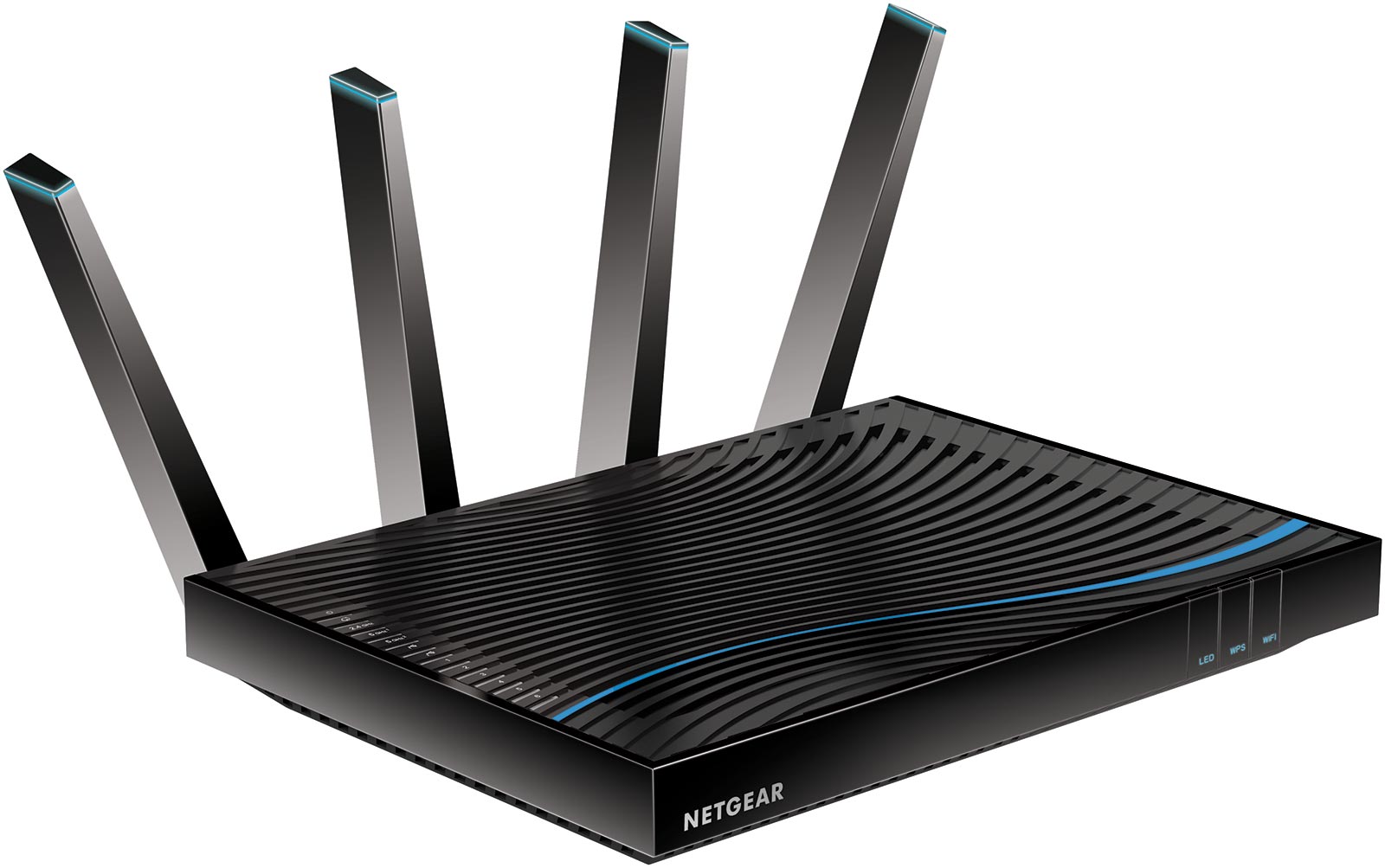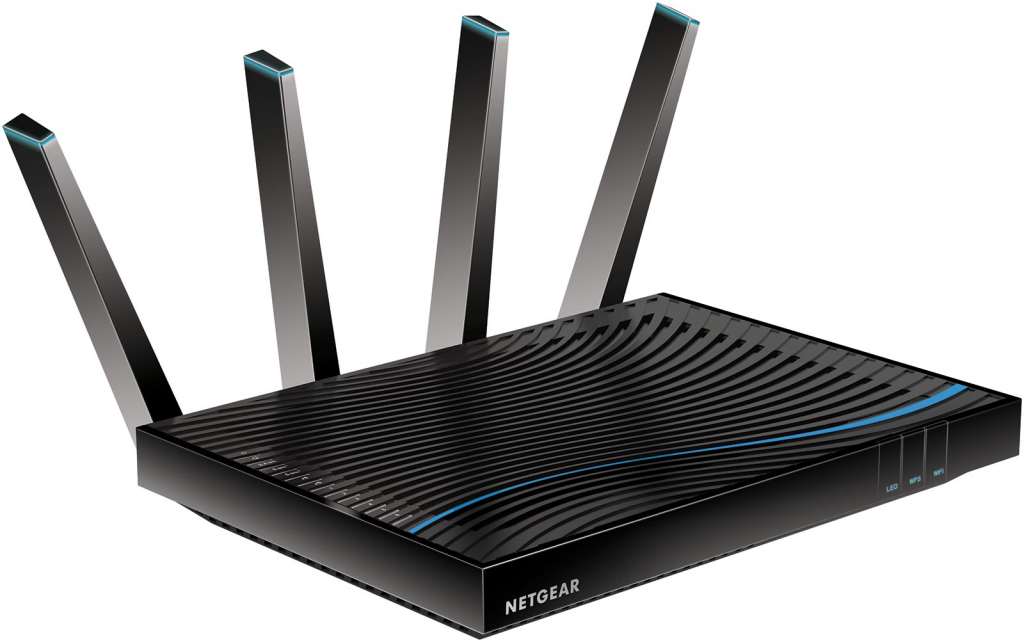 Fortunately, Netgear is changing that this year with the world's first tri-band Wave 2 quad-stream AC5300 modem router, a real tongue twister of a thing that is better known as the Nighthawk X8 (D8500). The model — which heads to stores soon — includes an ADSL/ADSL2+ and VDSL/VDSL2 modem inside of a router delivering three wireless networking bands and enough bandwidth for up 5.3Gbps of speed over 802.11ac WiFi.
That number comes from the chipset, with AC5300 delivering up to 5300Mbps of performance across three network bands, with three networks streaming inside a home allowing you to control who gets what.
Do the kids need just a little amount? Stick them on the lower bandwidth. Do you want one just for you and the wife? Go middle. And how about the entertainment gadgets, for streaming 4K across the home? You can give the TV and the PlayStation a dedicated network band with the third one.
Technically, the wireless bands break up to be mid-range with two fast, operating at a maximum of 1000Mbps for one, with two separate 2166Mbps bands.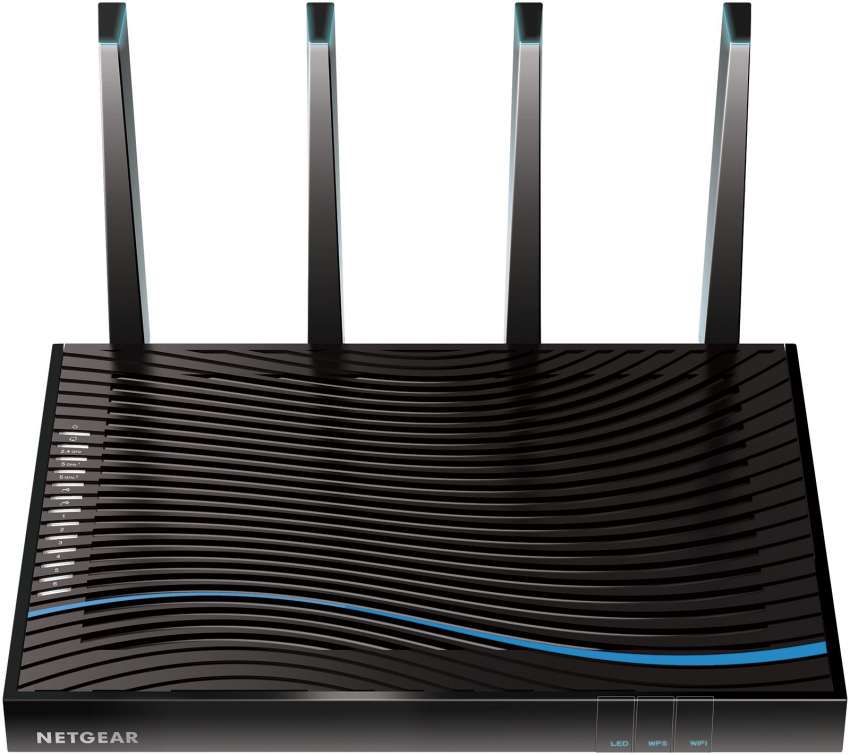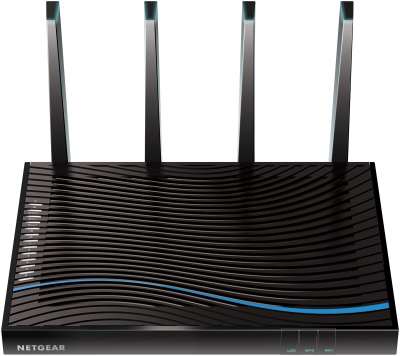 Wired is also catered for in the Nighthawk X8, providing more than the regular four Gigabit Ethernet ports on the back, expanding to a more useful six, allowing devices like NAS drives and security check boxes to stay on the network, expanding with a growing home.
Inside the X8, a dual-core 1.4GHz processor keeps things chugging along, helping to push a dynamic quality of service (QoS) system to make the right choices about which devices need priority, while Beamforming+ and Multi-User Multiple-In Multiple-Out (MU-MIMO) technology aims to provide speed boosts to modern mobile devices.
Netgear is also equipping the router with antennas, four of which can be found inside the modem router, while the other four are parent-pending active antennas that apparently enhance weak signals while reducing interference.
"The Nighthawk X8 opens the bandwidth floodgates, with up to four data streams on each of the three WiFi bands, so that everyone in your home can happily stream, game, surf, and share HD media, without noticing a blip in performance," said Sandeep Harpalani, Senior Director of Product Marketing for Netgear's Home Consumer Products.
The price appears to be the catch here, and if you haven't upgraded your modem router in quite some time, it's not a major problem, though it's certainly by no means an inexpensive router.
In fact, hitting stores shortly for a recommended retail price of $799.99, Netgear's Nighthawk X8 (D8500) is easily one of the more expensive modem routers we've ever seen, though could be ideal for homes with room to grow.
After all, how often do you upgrade your network, and how often do you complain about speeds, and do you tend to believe these issues are connected? We think the point has been well and truly proven.