There's a new product in every category each week, and if you just upgraded your router at home or even at all recently, congratulations, as it's now out of date too with a new standard arriving to make it just a little bit faster, too.
Netgear has just announced that a new wireless networking protocol will be coming to Australia in its product, as the company adds "802.11ad" to one of its high-speed 802.11ac wireless routers.
If you're not familiar with the technology, think of it as more speed for short distances in the home, pushing out data as high as 7Gbps provided you have the ability to catch it with a laptop, phone, tablet, or other wireless device that also supports 802.11ad on its end.
For now, these are very scarce, but the technology should be rolled out to more devices in the coming months, and if you have to have the fastest speeds in your home, that's really where Netgear is playing to, offering the Nighthawk X10 as "the world's fastest router".
"Nighthawk X10 sets a new bar for performance and a new record for speed when moving large video files within your network and to the cloud," said David Henry, Senior Vice President for Home Networking at Netgear.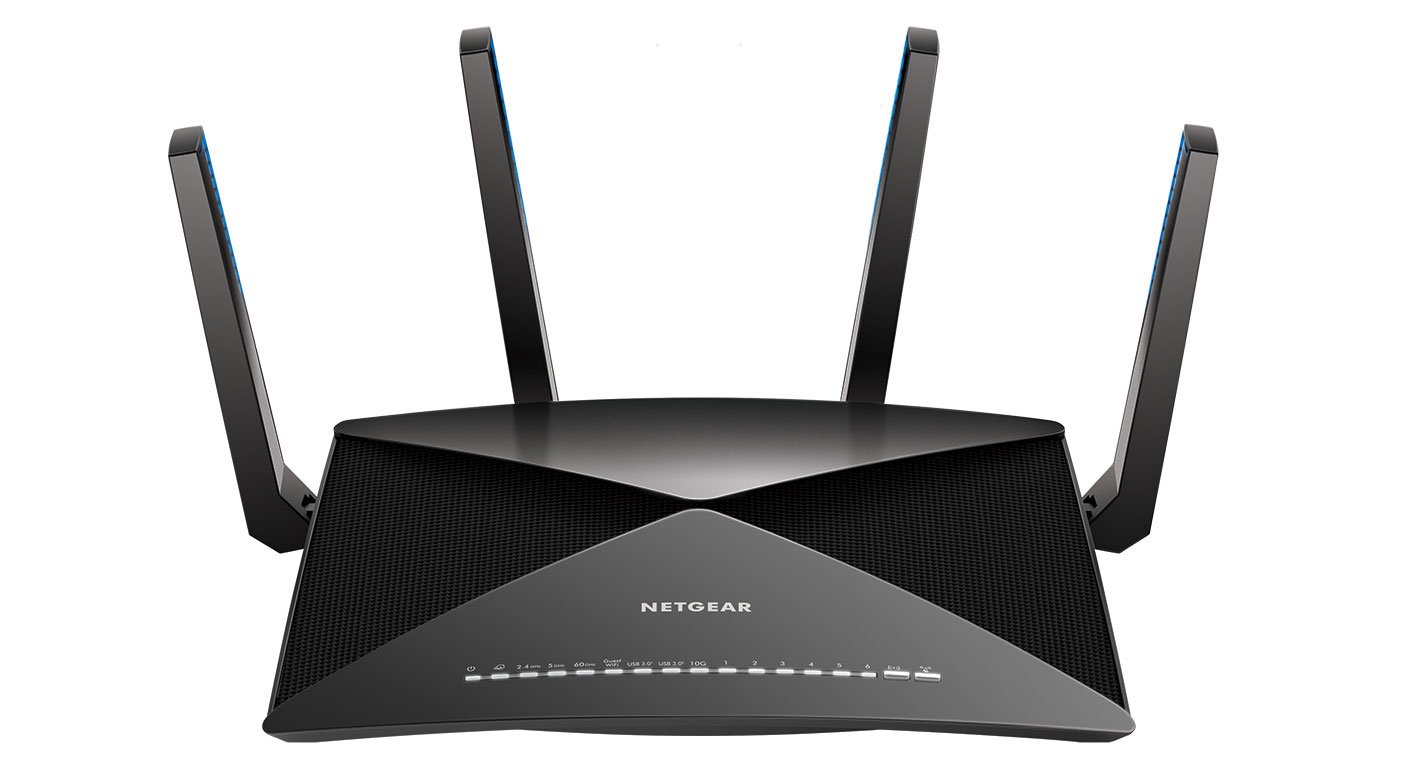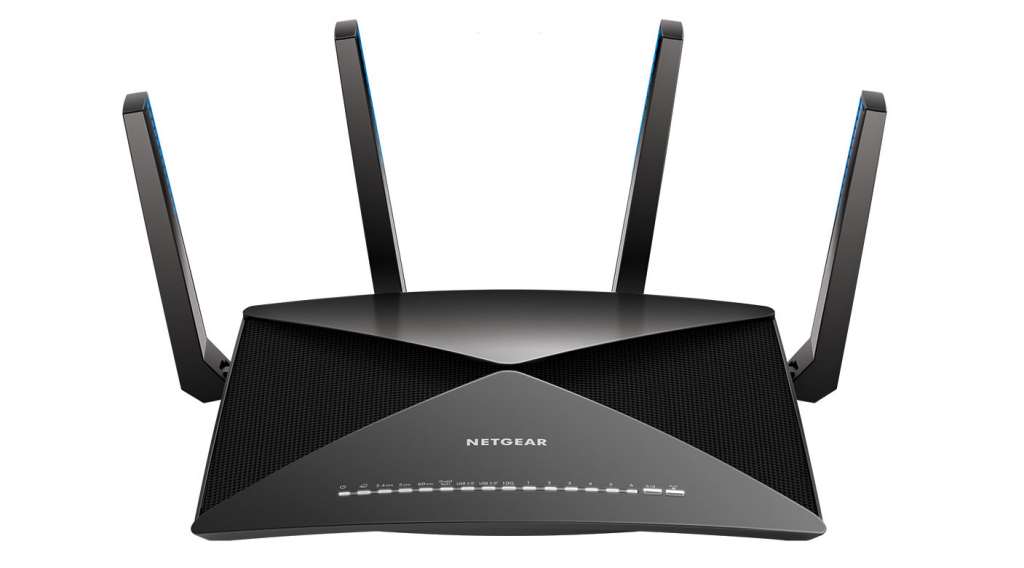 While 802.11ad is one of the main focuses of the Nighthawk X10, it's not the only thing here, offering support for 802.11ac too since more devices will support this technology, making 802.11ad more of an additional standard that will benefit devices in the long-term.
Because there's a long-term view for the 802.11ad standard, Netgear seems like it has pumped even more into this router, offering now just another fast router, but another fast router really and truly made for media delivery, which in our homes today makes a lot of sense.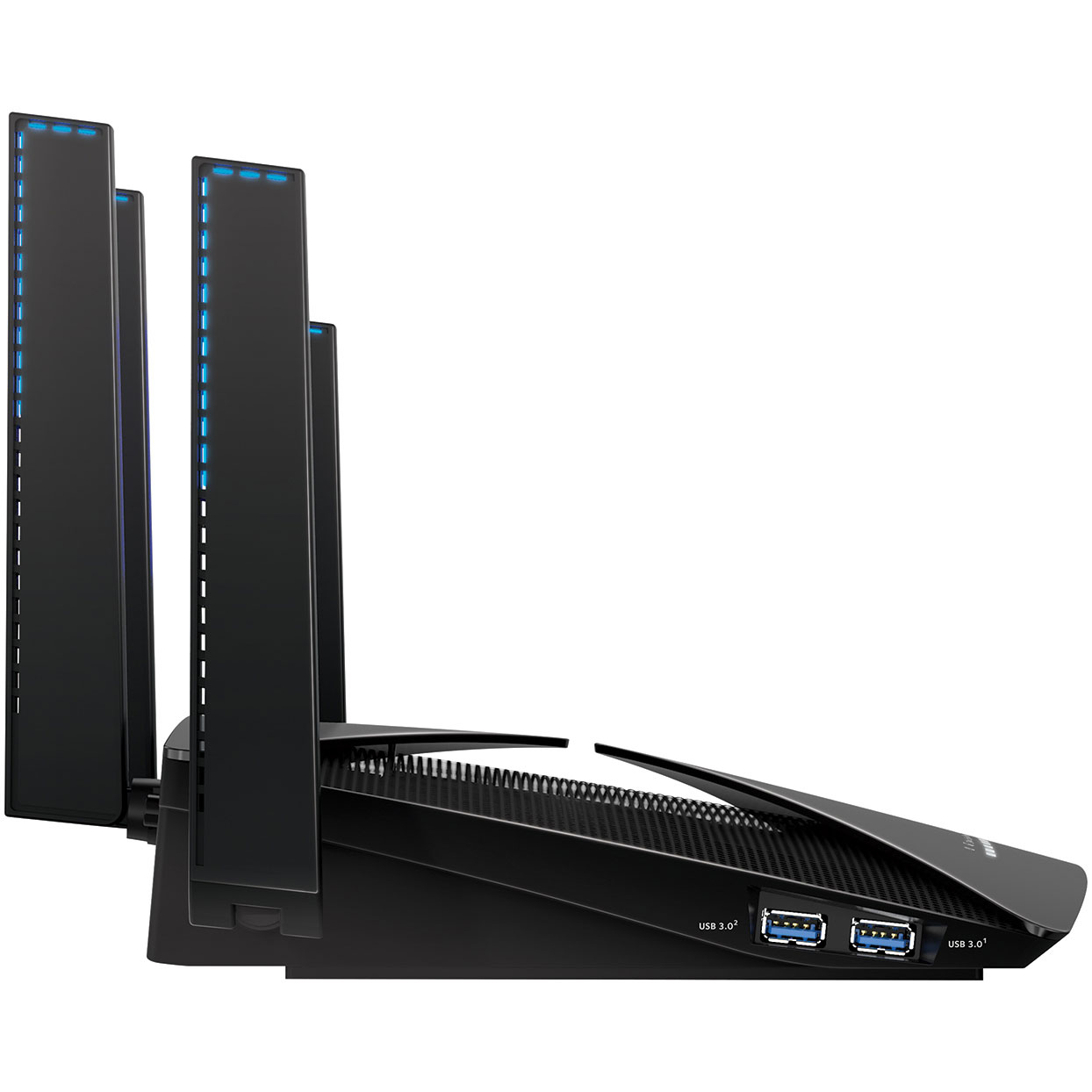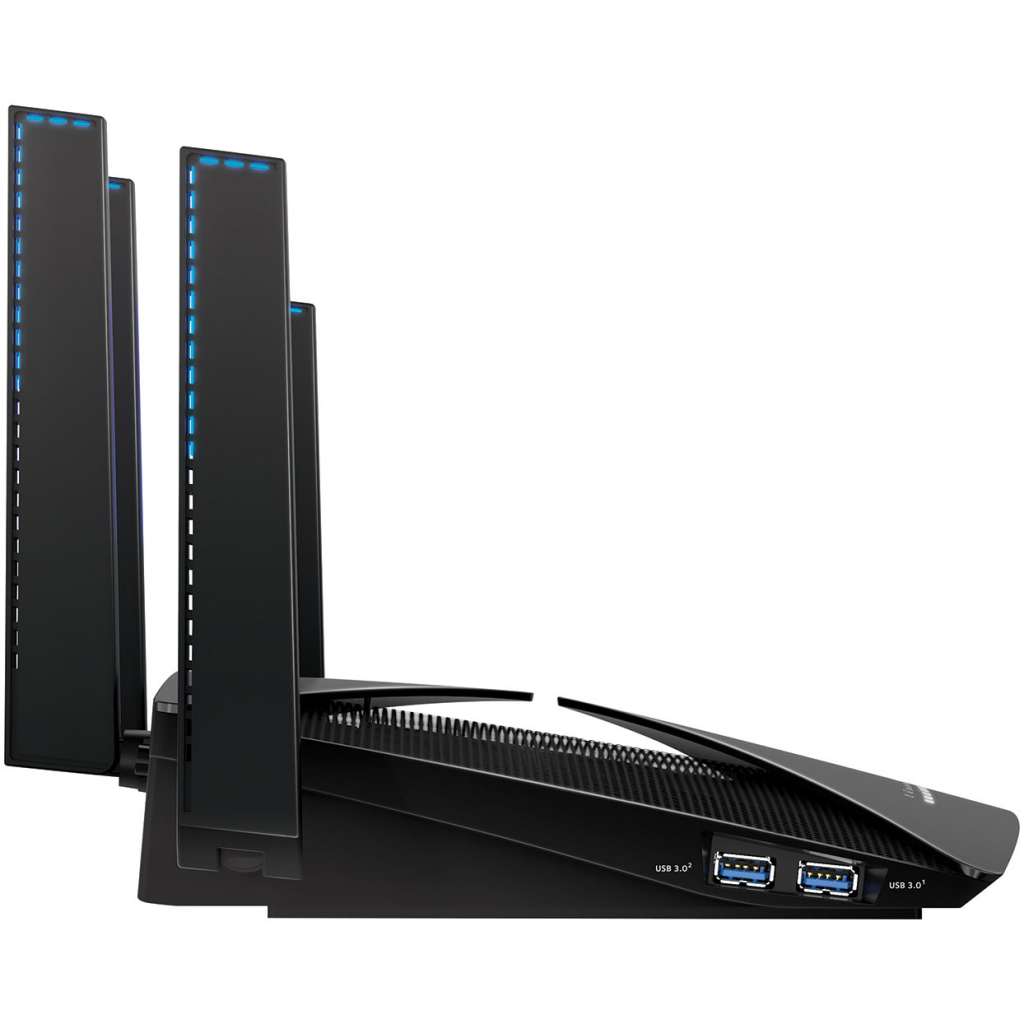 There's a 1.7GHz quad-core processor working inside the X10, support for Multi-User MIMO technology (MU-MIMO), four "patent-pending Active Antennas" to amplify wireless signals, and apparently enough grunt from that quad-core chip to support transcoding in Plex Media Server up to 4K Ultra HD.
That might sound like a bit of jargon, but Plex is essentially a video indexing catalogue for any movies or shows stored on your home network, allowing you to stream what basically comes across as your own personal Netflix to your home, provided you have the content in your home to start with.
Typically, Plex users have installed the software either on a server (which is what this journalist does) or on a network-connected hard drive — a NAS — but with support for transcoding built directly into the Netgear Nighthawk X10 router, it's conceivably possible to plug a small hard drive into one of the Nighthawk X10's USB ports and turn the router into a Plex server, capable of upscaling movies for any 4K TVs you may have in your home, or anything else for that matter.
"Today's video files are getting larger with 4k and VR video. Offloading from capture devices and moving these large files within a network often becomes a time-consuming and challenging task," said Henry.
"The Nighthawk X10 is powerful enough to move these files at unprecedented speed and provides easy access once the file is stored on the network."


Netgear has also pumped a little bit more "oomph" into this router by way of the wired LAN ports, supporting six Gigabit ports on the back, beating out the usual four we're used to seeing on routers. There is also apparently a 10Gigabit port, a new standard supporting a fiber connection delivering high-speed connections for backup to any NAS drives you may have in your home or business. Meanwhile, the USB connections are also up to the standard you'd expect them to be, sitting at USB 3.0.
Really, though, the focus on the Nighthawk X10 is on high-speed upgraded connectivity, made for an era where moving large amounts of data goes part and parcel with everything else we do, from watching massive ultra high definition movies to the expectation that 360 degree stereo video made for both eyes in the VR world will require equally large connection speeds in order to work efficiently.
As such, this device is — in many ways — about future proofing as much as possible, and with content only set to get bigger and more high quality, the fastest speeds will be a boon for whatever you're doing, whether it's watching a home movie scaled to 4K or watching a basketball game on a VR headset and able to see every angle in pristine quality.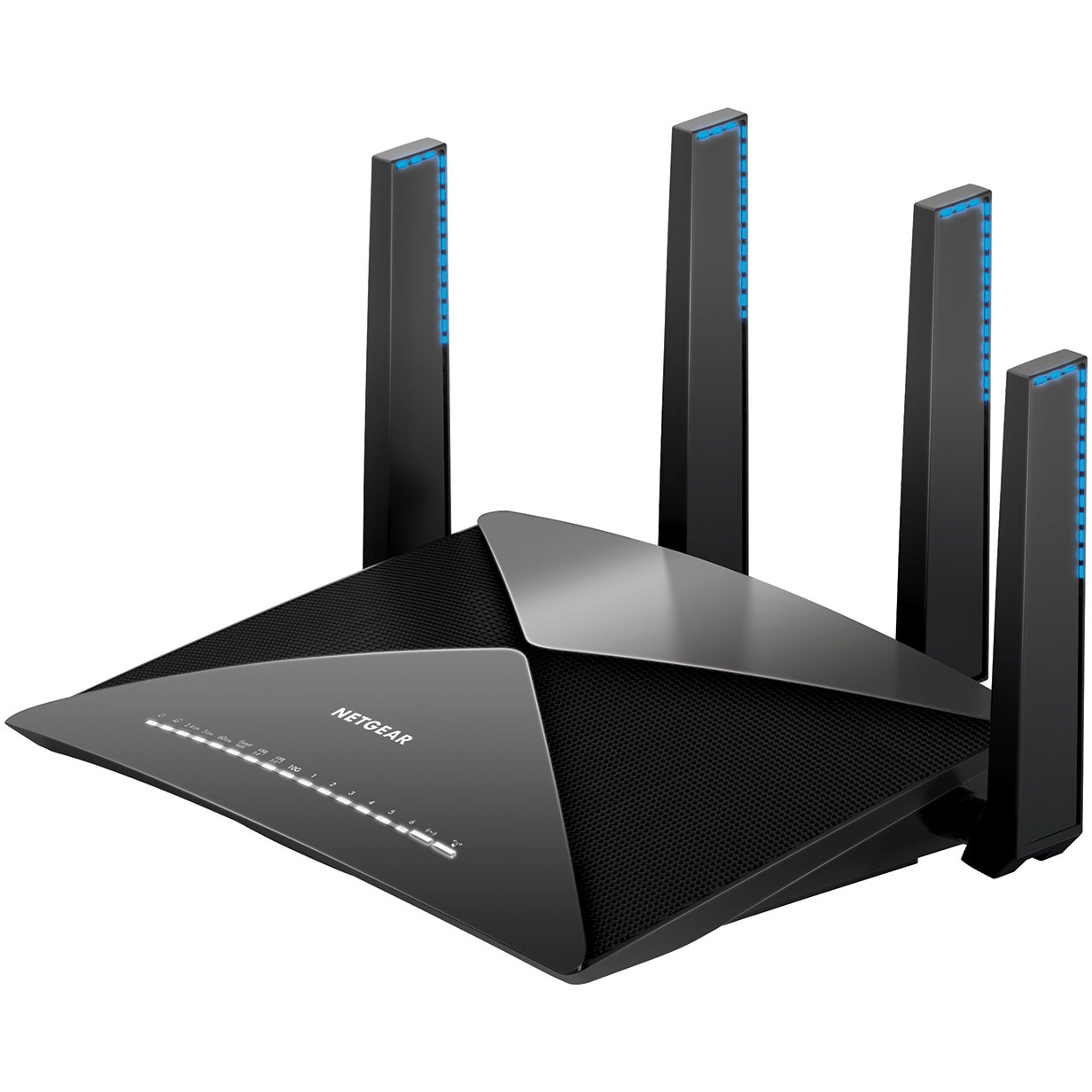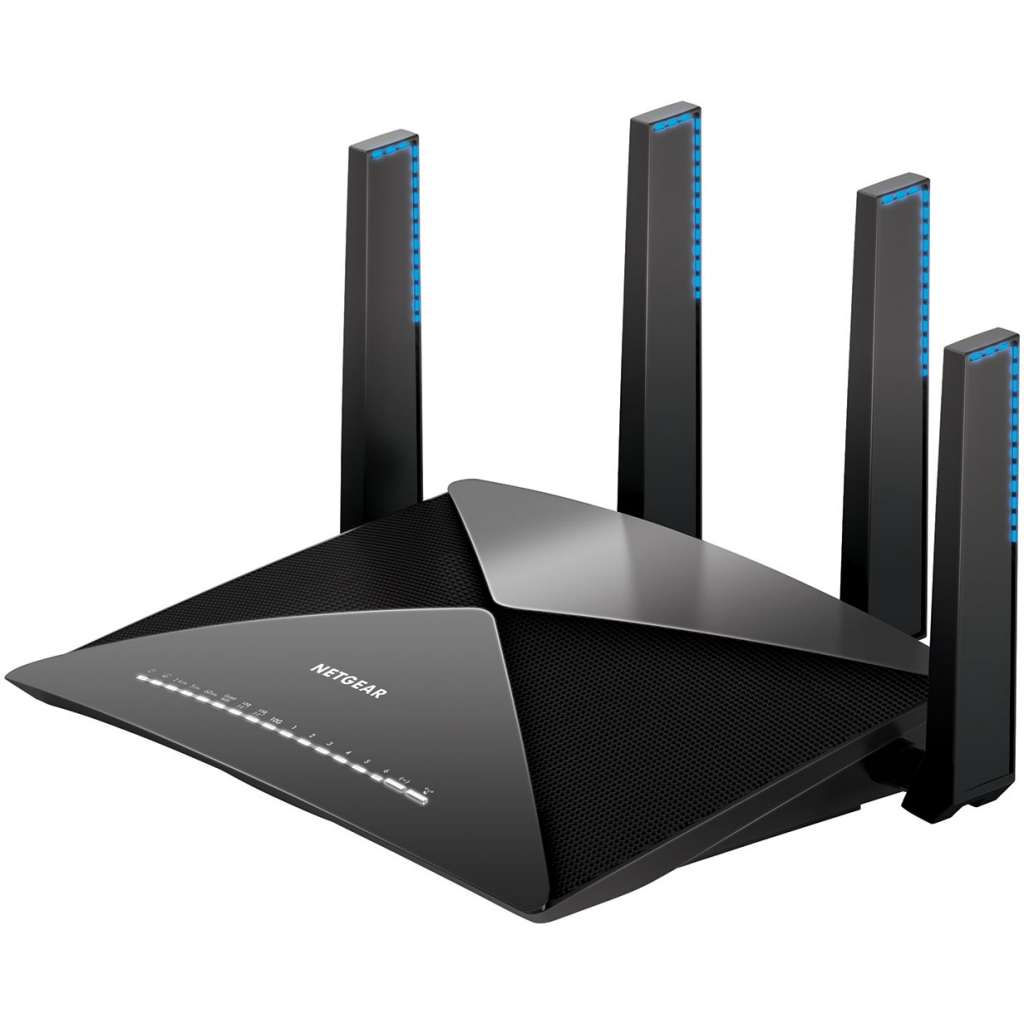 It needs to be said that Netgear's Nighthawk X10 will not come cheap, hitting shops in December for a recommended retail price of $799, making it one of the most expensive wireless routers we've ever seen.
There's no ADSL2+ modem included in that either, as this is just a wireless router, but man, is it some router…