If you thought your next smartphone was merely a smartphone, think again. The next generation of phones are speakers, projectors, dedicated cameras, and more.

There was a time when phones were mono-functional, operating as one thing before beginning to converge and take on more features. First came the basics — the alarm, the clock, the calendar, and so on — until we saw smart features rock up alongside them. Now we can do so much more: we can surf the web, we can take pictures, we can listen to music, and we can enjoy virtual reality experiences.
We've practically just named half of what we do in Pickr reviews, but the point is that with modern smartphones, we can do so much because we're basically walking around with a computer at all times, holding it while it holds all our information. Our lives are on these things, so it makes sense for everything about us to converge on them.
They're more than just phones; they're our everything.
One thing they're not, however, is their accessories, but that could change with modularity.
A concept we're beginning to see much more of, smartphone modularity makes the smartphone more adaptive, supporting a changed function later in life, including the addition or enhancement of new things you didn't realise your phone could do at the time you first spent money and bought the thing.
Google has been dabbling with the concept in a prototype for sometime — "Project Ara", it's called — and LG's 2016 flagship, the G5, sported a sense of modularity, even if it wasn't a thoroughly complicated variant, allowing you to replace the battery or add a camera grip to the phone.
Outside of these two devices, one of which wasn't made available here (Project Ara), Australia hasn't seen much in the way of smartphone modularity, but that changes this week.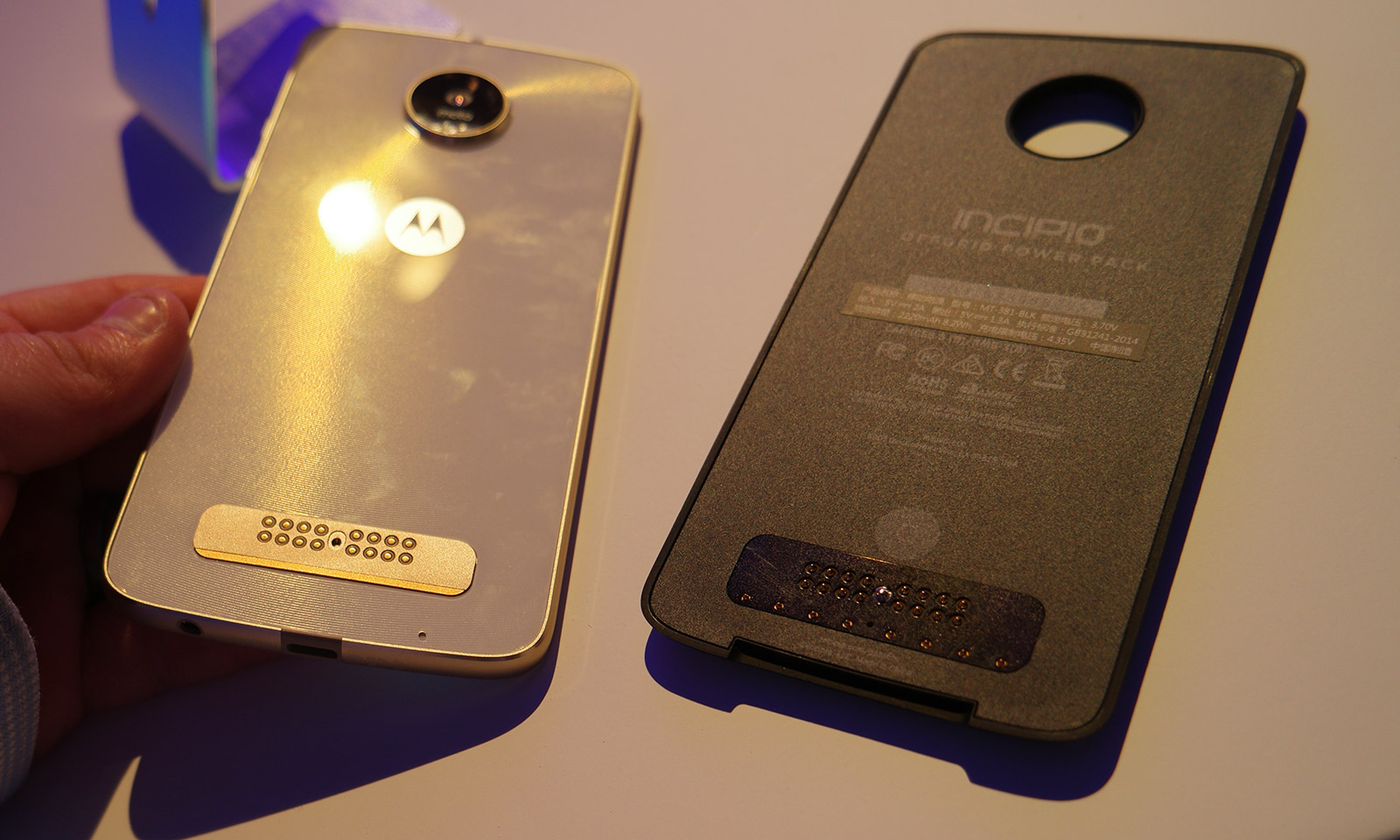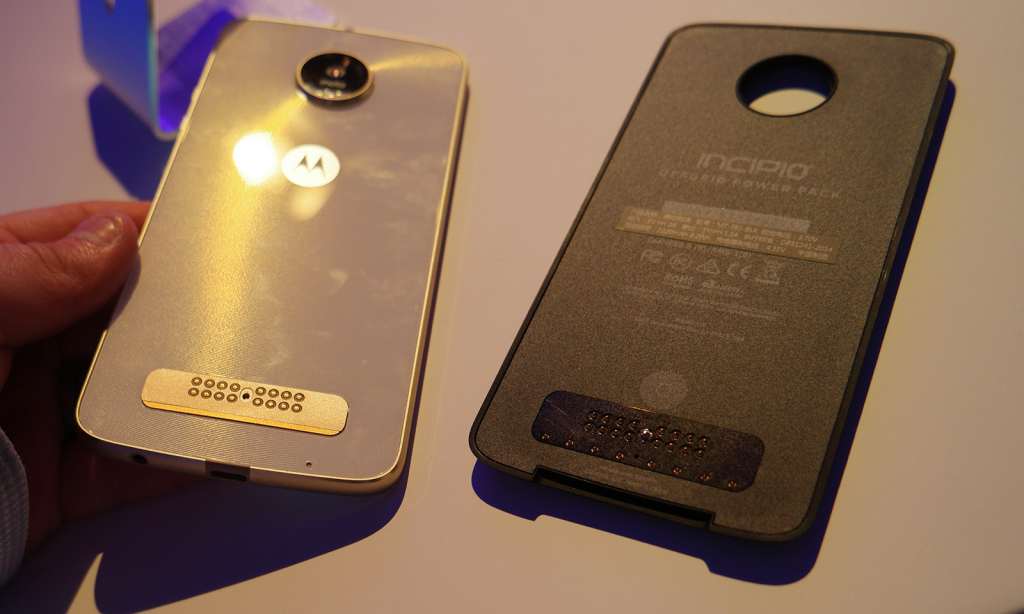 Motorola is this week announcing that its take on smartphone modularity is arriving locally, with the "Z" series of smartphones and its magnetic clip-on accessories rolling out alongside it.
Two phones are rocking up for the Australian release, with the super-thin and flagship Moto Z on the one side, while the slightly thicker and more battery friendly Moto Z Play sits on the other, and these aren't your ordinary phones.
Worked on for quite some time, they sport a rather unusual back plate that allows them to snap on modules that change the nature of the phone.
Calling it "an app store for hardware", Motorola's Andrew Wells spoke highly of the project he had been involved in for quite some time, realising the monumental change that was needed to shift the smartphone in a different direction: the customisable.
"We were going to have to reinvent the smartphone itself," he said at the launch this week in Sydney.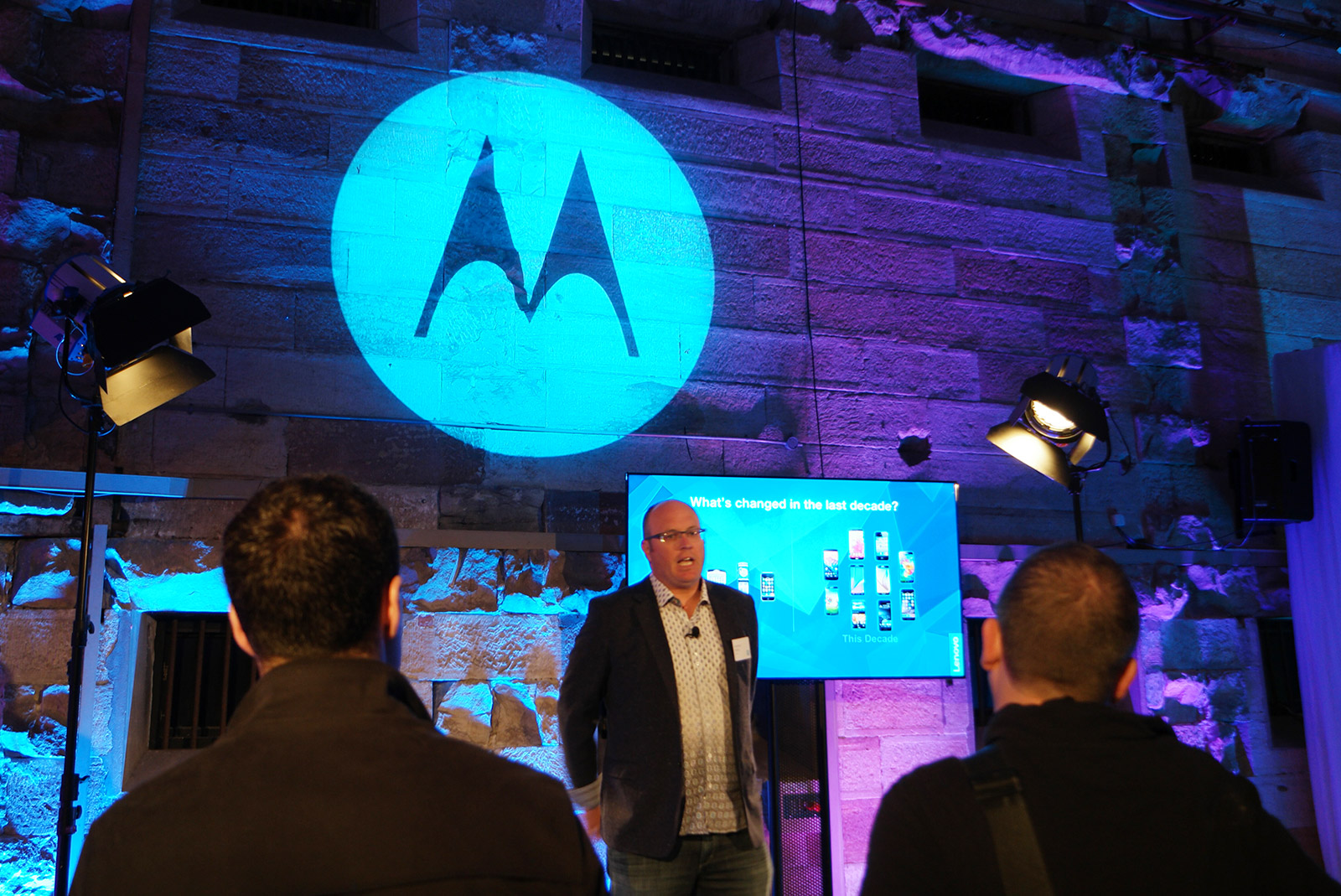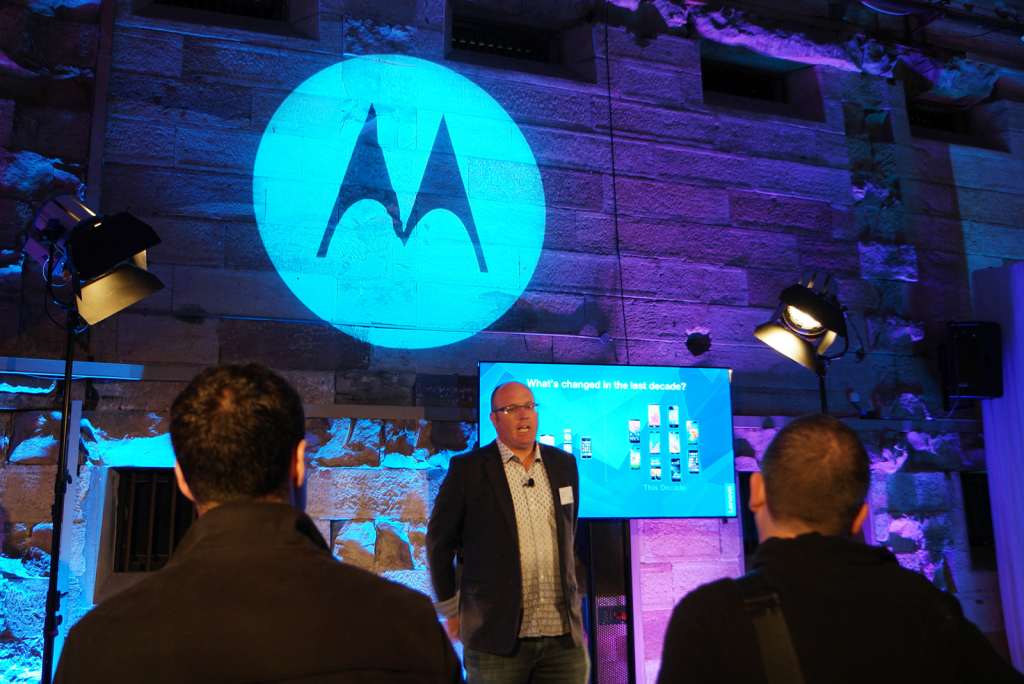 Reinventing the smartphone meant bringing the whole concept back to the drawing board and seeing how the technology could connect.
What if you wanted to turn a phone into a projector? Or attach a better camera? Or make the sound more like that of a Bluetooth speaker? Or add a battery pack that didn't add extra weight at the bottom of the phone like it does with a case?
These were all possibilities, and all things that came true with the Moto Z series of devices, and best of all, the modules are compatible across the Motorola Z phone variations, with Wells adding that his team was already designing the 2018 phones, at least confirming some element of forwards compatibility for at least the next year or two.
Before we get to that point, we need to check out the phones because they're not only different, they're made for different audiences.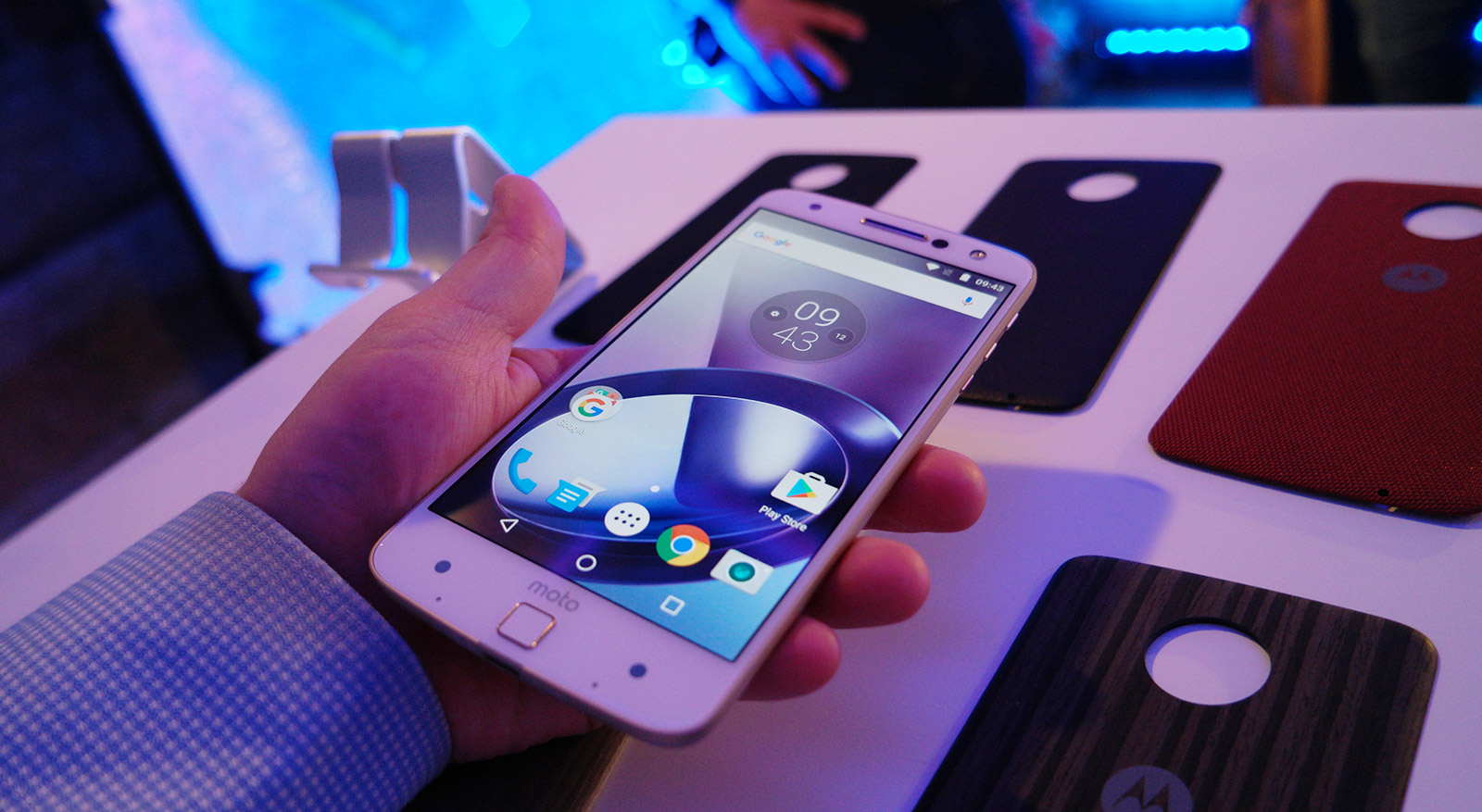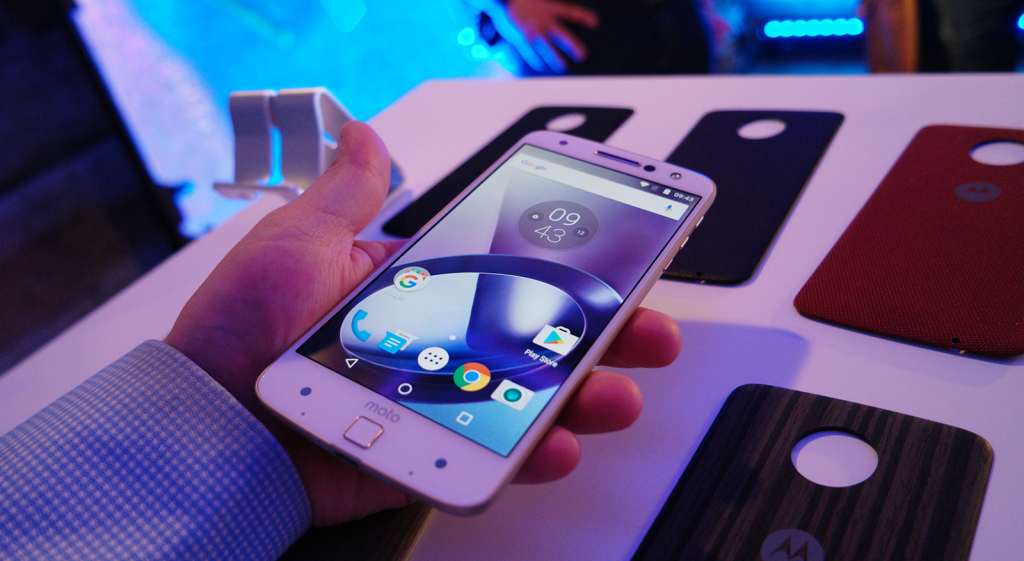 In the one corner, you have the flagship phone, the Moto Z.
Designed to be thin and light, some might say that it is Motorola's (and parent company Lenovo's) sexiest smartphone stroke, providing a top-of-the-line smartphone in a metal and glass casing that also happens to offer one of the world's thinnest dimensions in the smartphone world currently.
In some ways, the 5.19mm thickness might be too slim, and that's certainly some of the feeling you get when you pick it up for the first time, unsure if what you're holding is real.
It is, so don't stress, and it even includes some pretty modern innards, including a Qualcomm Snapdragon 820 four-core processor, 64GB storage, room to move with a microSD slot, and 4GB RAM, sitting alongside a relatively recent version of Android, 6.0 "Marshmallow". That said, the thickness does force Motorola to do away with the 3.5mm headphone jack, so it's a little like the iPhone in that regard.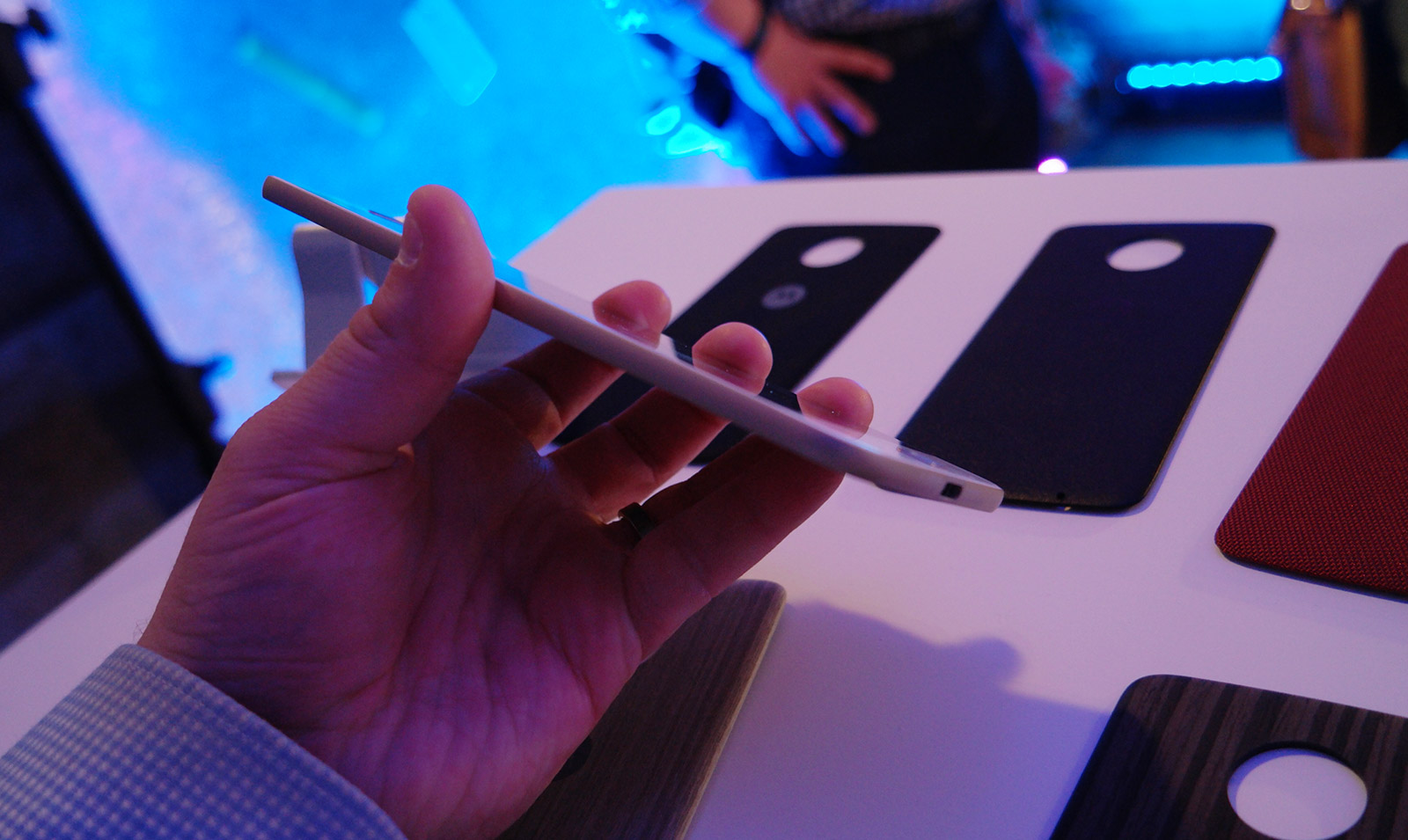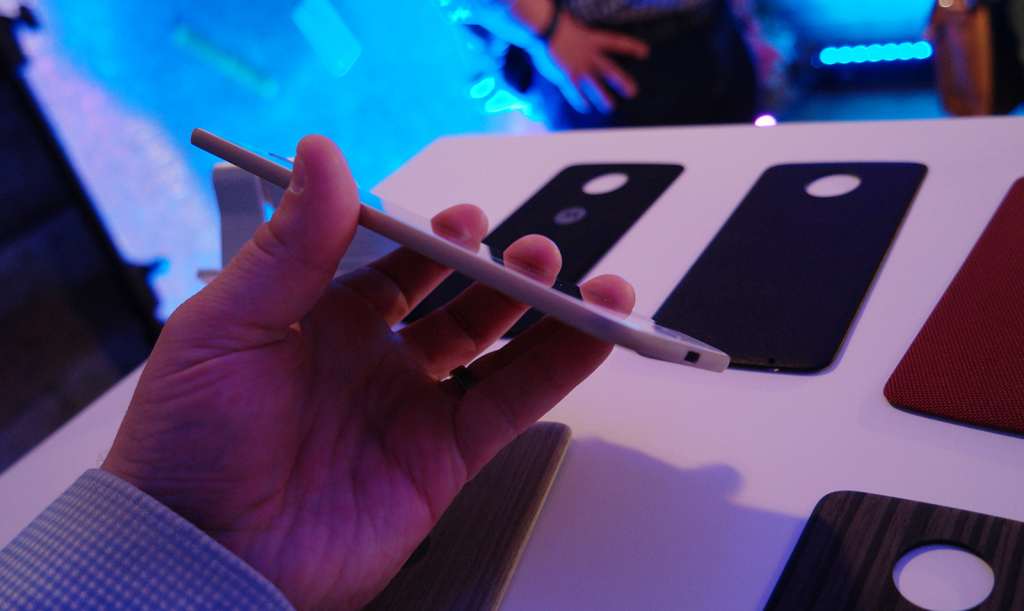 Motorola is pairing this with a 13 megapixel rear camera with optical image stabilisation, laser autofocus, and a low f/1.8 aperture, while the front gets a not-as-impressive 5 megapixel camera.
All of this sits under a 5.5 inch Quad HD AMOLED display sporting the 1440p resolution of 2560×1440 making it definitely premium and flagship, and that more or less keeps it up there with the Apple iPhone 7 Plus, at least in screen size and specs.
Carrying a price of $999, it's clear Motorola wants a piece of the flagship market and isn't afraid to undercut the competition a little to get there, offering slimmer design with the same screen size for a little less price.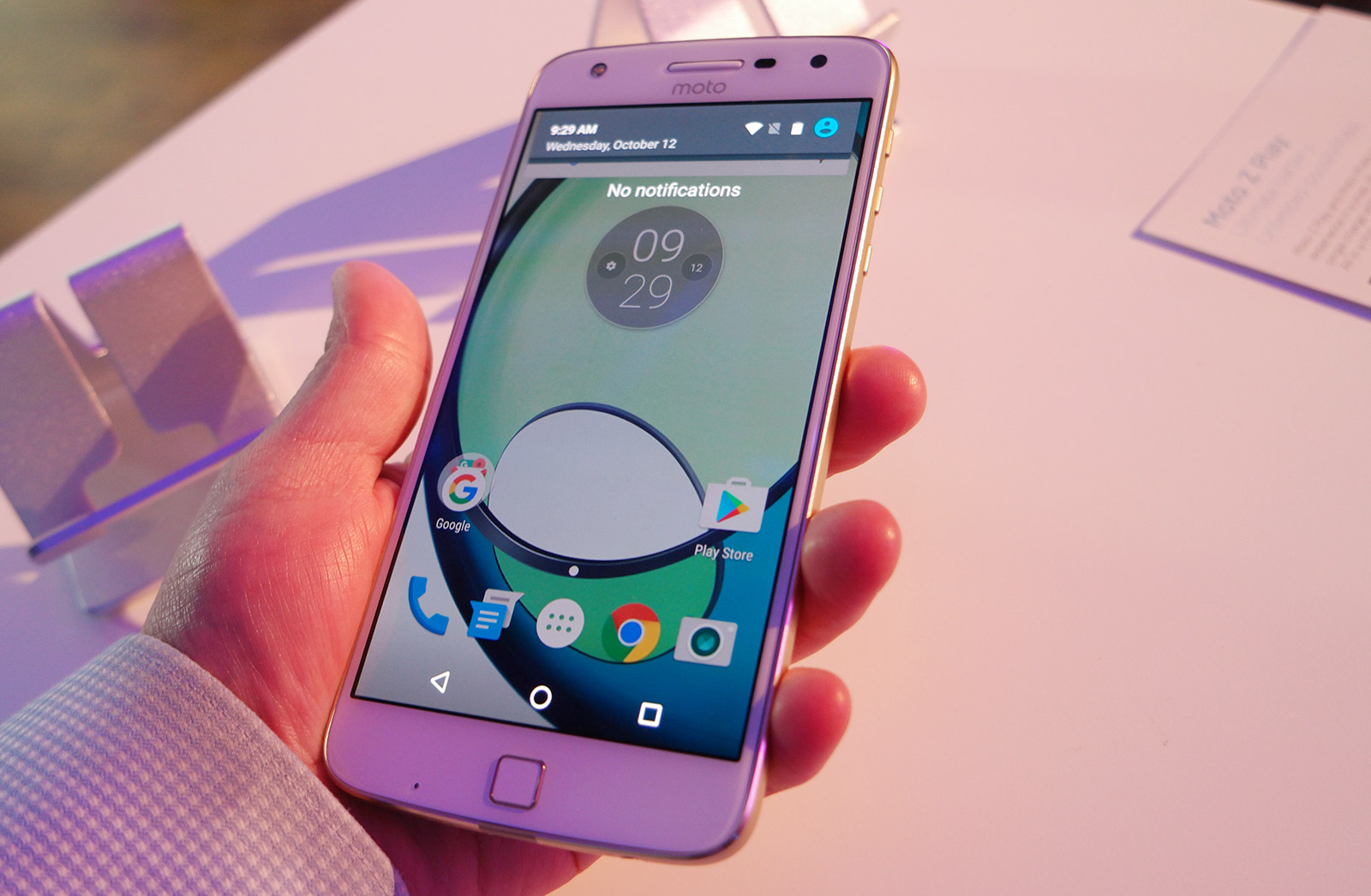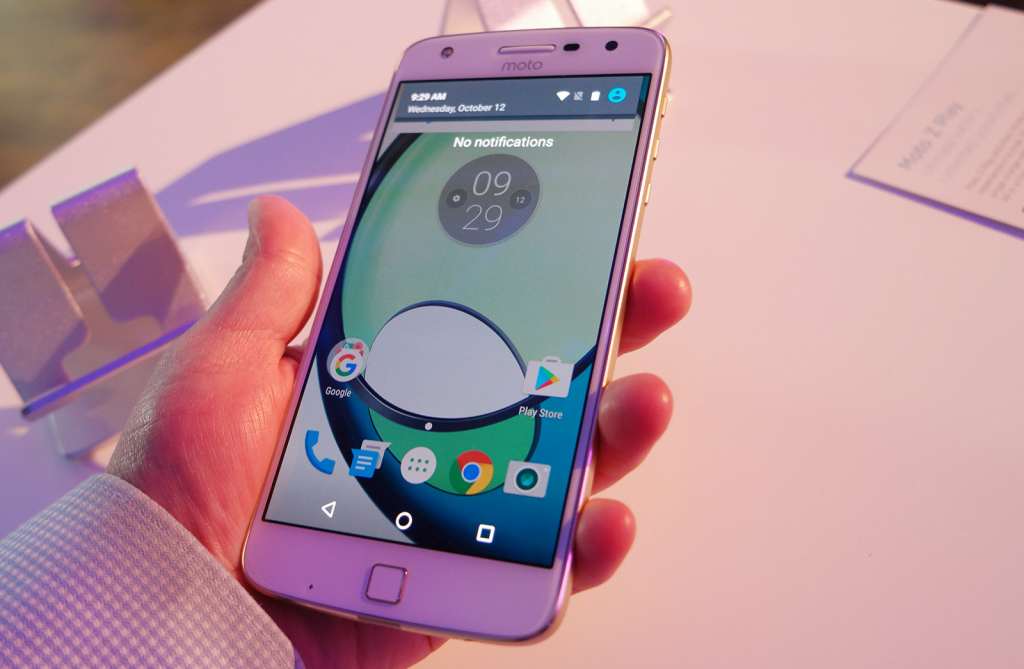 As cool as this is, we're perhaps more intrigued by the Moto Z Play, a variant of the Moto Z that offers the same 5.5 inch screen size and matches it with a Full HD resolution screen, changes the cameras slightly to an older 16 megapixel camera with f/2.0 aperture, and reduces the performance by switching to an eight-core Snapdragon 625 processor, but yet increases battery size altogether.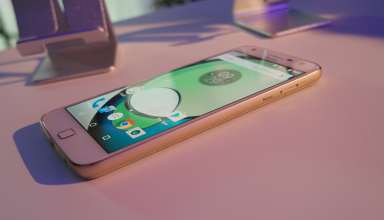 We didn't mention that previously, but the $999 Motorola Moto Z offers a battery pack of 2600mAh delivering an expected life of up to a day.
Meanwhile, the slightly thicker Moto Z Play (6.99mm) brings back the 3.5mm headphone jack with a slight reduction on specs and performance, but bundles in a 3510mAh battery, which Motorola says could offer battery gains as high as two days.
Two days of life. Just think about that in the grand scheme of things these days, because that is close to an impossibility with smartphones.
We'll be keen to give that a real test later on, especially since it comes in at a less expensive price, fetching $699 when it lands in stores alongside the $999 Moto Z outright only from Harvey Norman, The Good Guys, and Officeworks this week.
Interestingly, we still haven't touched on modularity, because while both offer enough specs to make smartphone users happy, they also offer a way of transforming the phones into something else.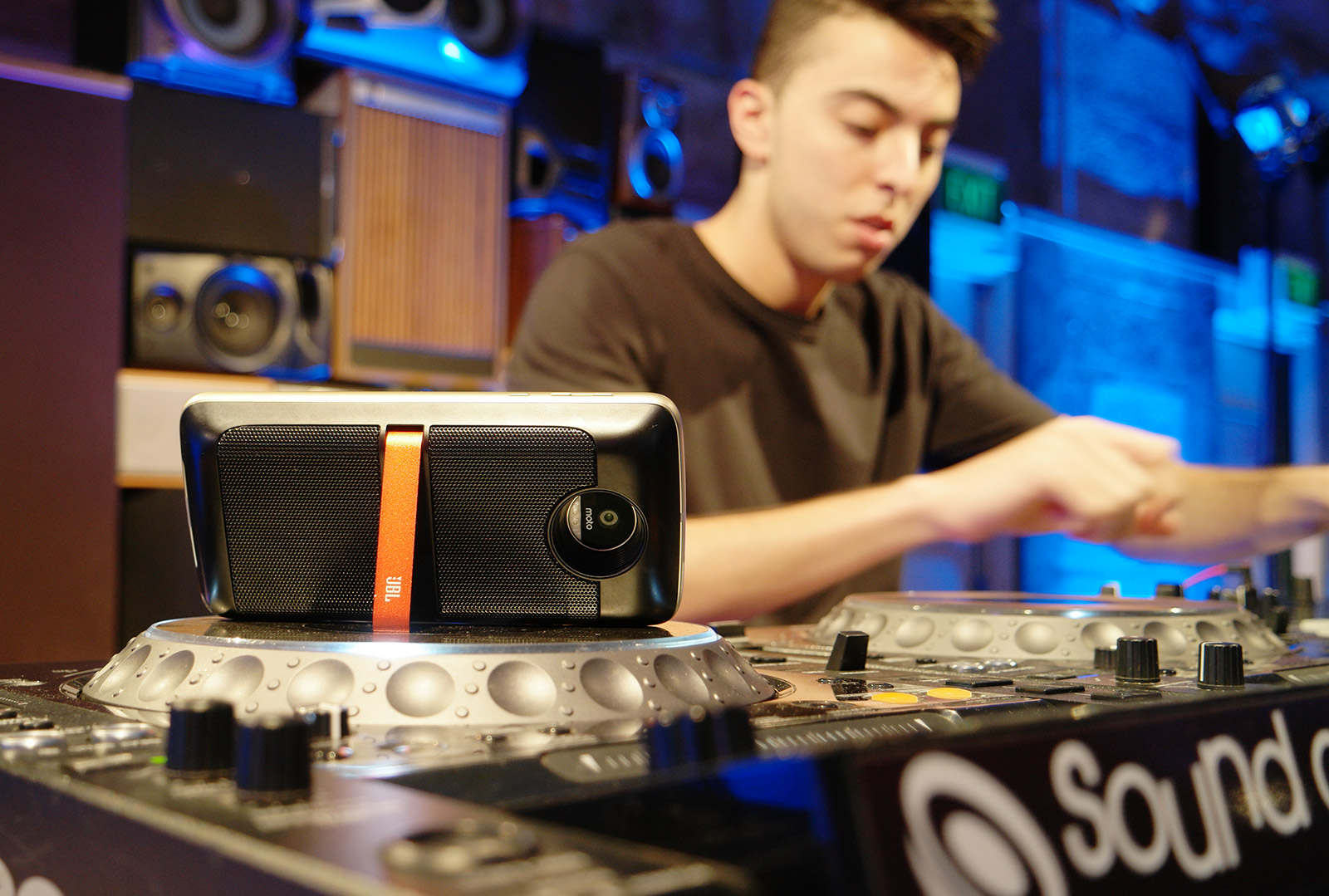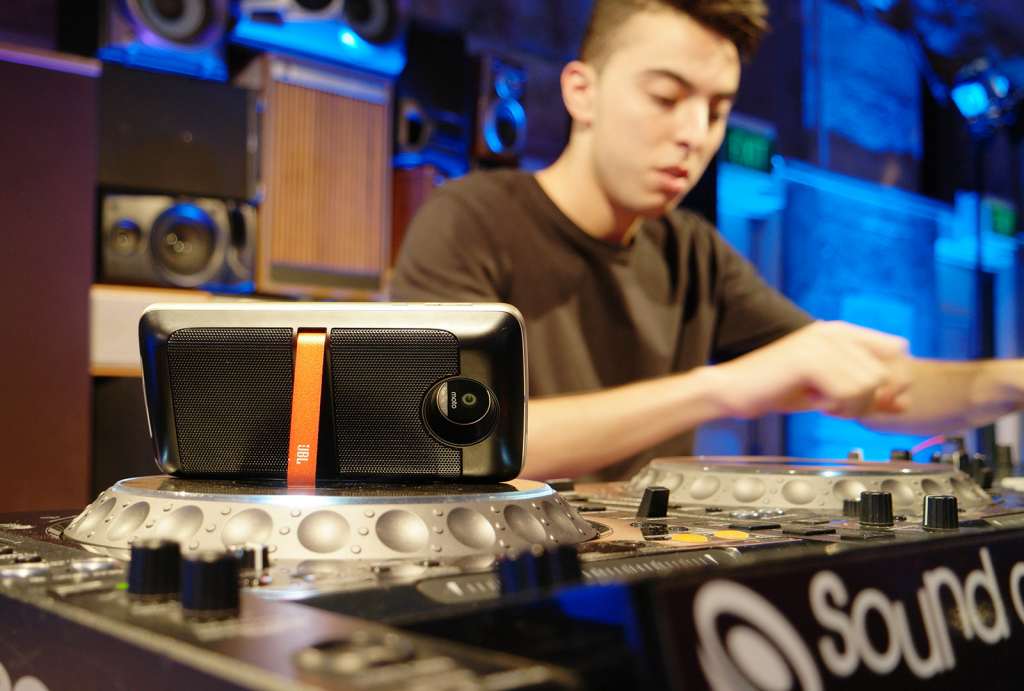 For instance, JBL is making a speaker case that turns either the Moto Z or Moto Z Play into a portable speaker complete with a stand. It'll fetch another $159, but it will mean carrying one less item.
If you like the idea of wirelessly charging your phone and getting more power into either model, Incipio will have the OffGrid Espresso Power Pack made available for $139, delivering more battery life and wireless Qi charging for $139.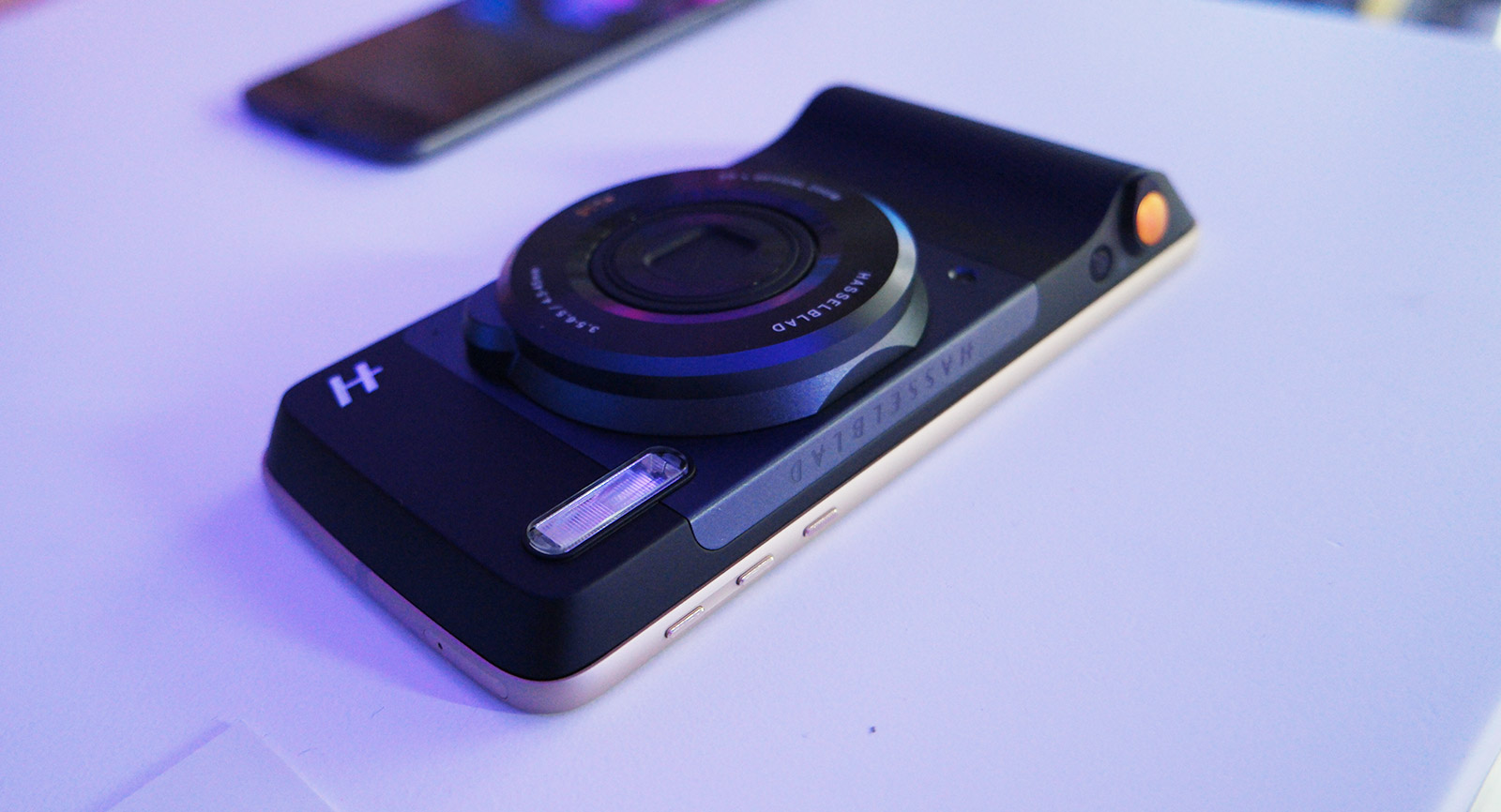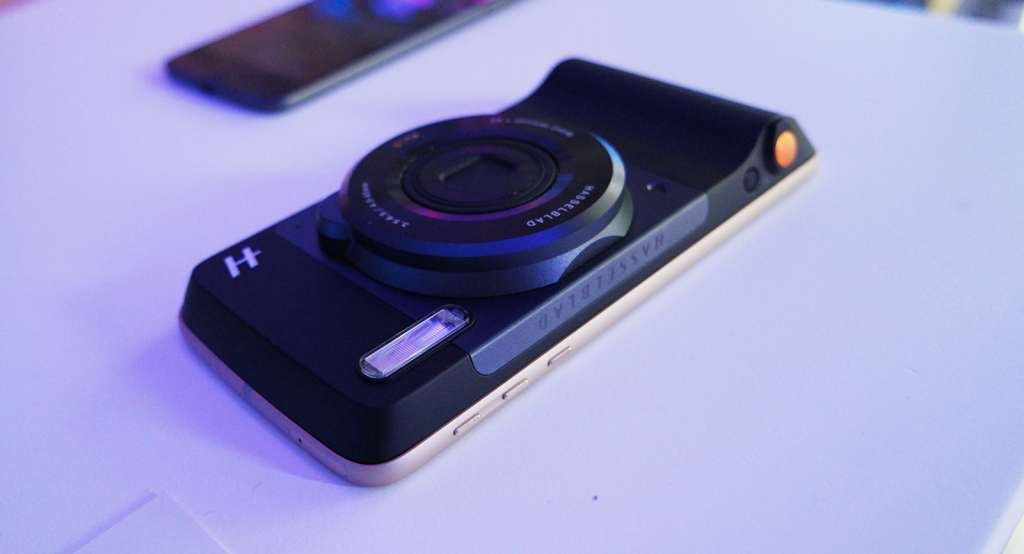 Motorola and Lenovo have even teamed up with Hasselblad for a not-quite-proper-camera release in the "Hasselblad True Zoom Camera", a clip-on magnetic accessory that we saw in Germany at IFA delivering a Hasselblad branded camera with 10x of real zoom to a phone that you can clip on and off whenever you want to. This will set you back a cool $429, but at least you won't have to bring a camera anymore, just your phone and the extra camera back.
There's even a pico projector, with the $429 Instashare Projector allowing you to share videos and pictures with the world simply by clipping the projector onto the magnetic back of either the Moto Z or Moto Z Play smartphones.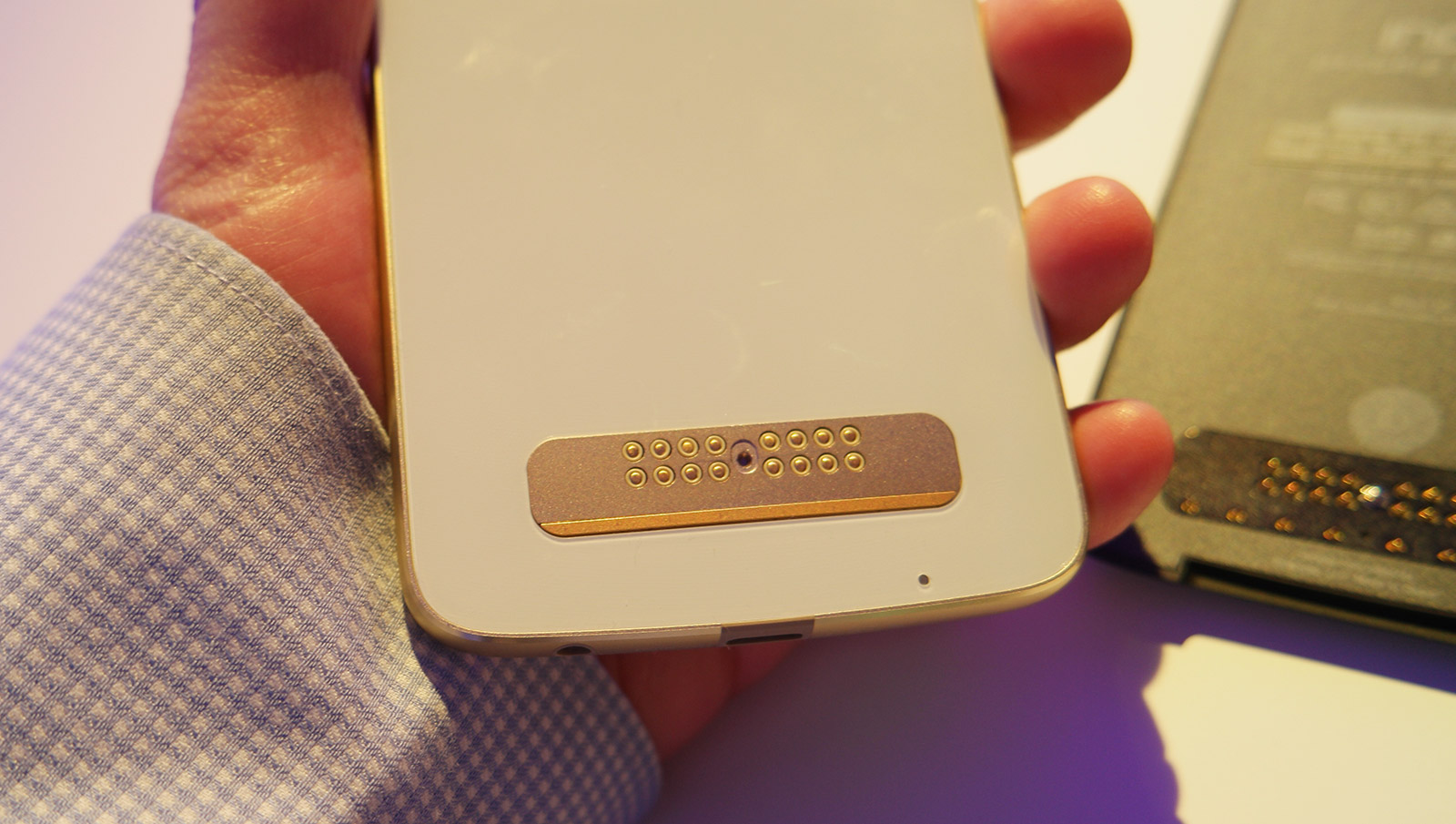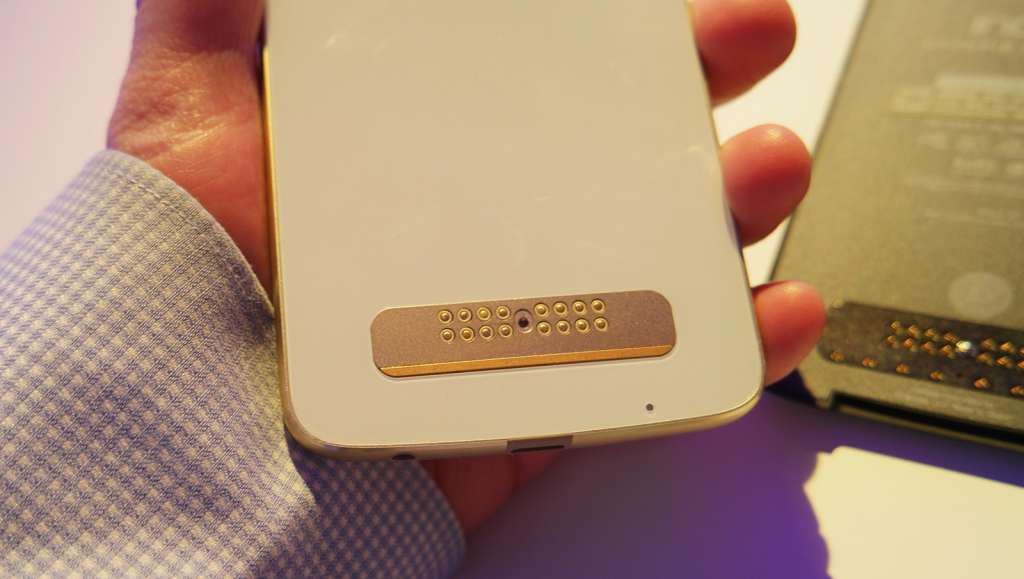 The one that intrigues us very much isn't being talked about as much, though, and there's no local price forcing you to order it in from the US, we expect.
It's a little unusual, but if you have a bit of a tinkerer streak in you, Motorola will also have a development kit for its Moto Mods, as they're being called.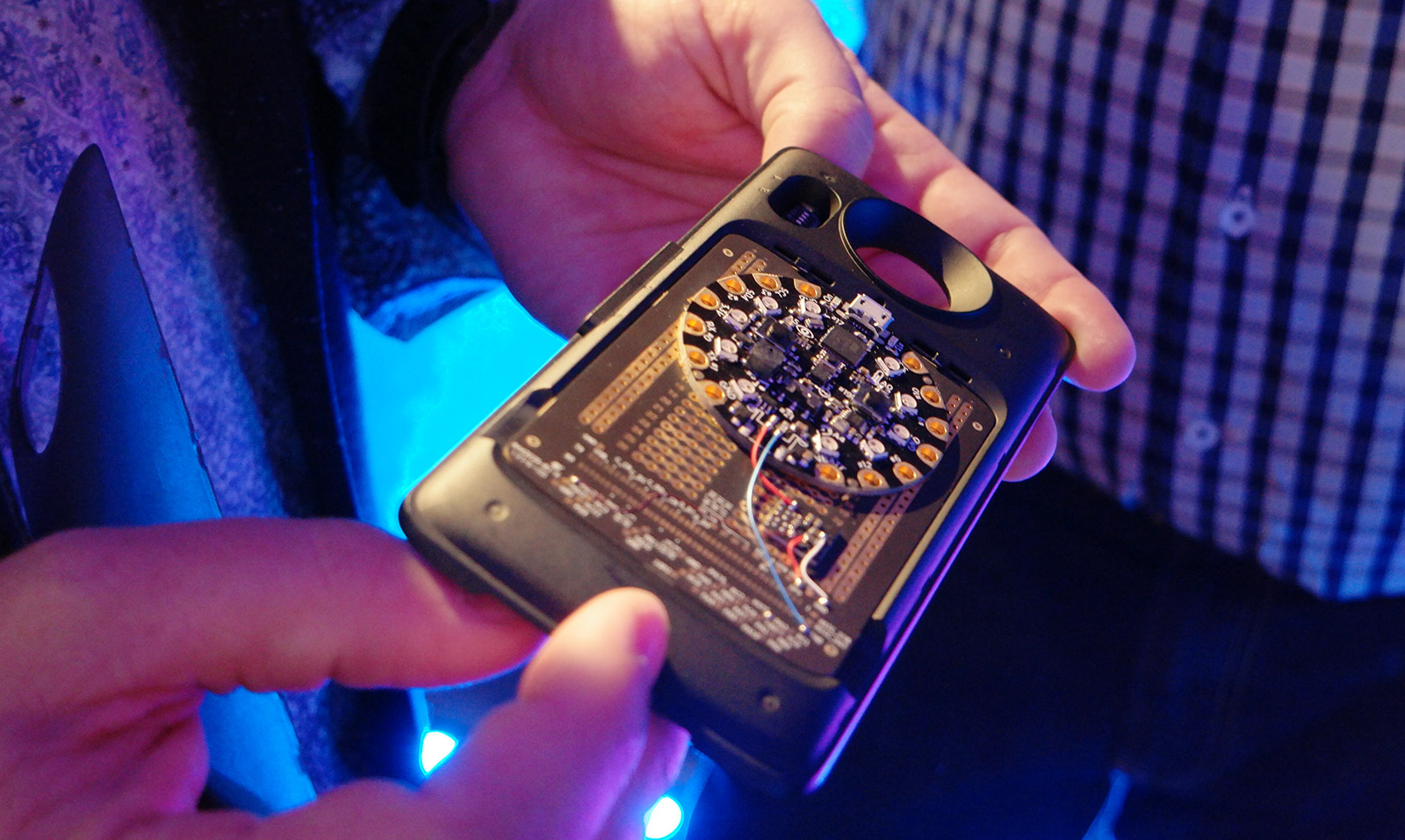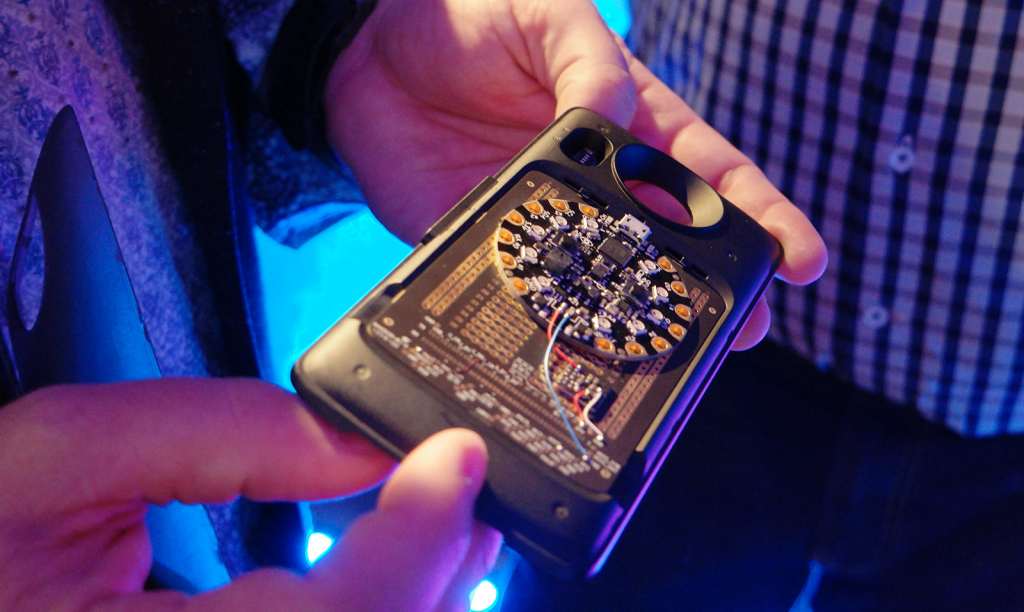 The development kit is basically a board that you can attach things to, programming with a compiler and building applications for Android that take advantage of hardware changes, like the one developed with LEDs below, which Motorola's Andrew Wells told Pickr was developed by one of his team recently to change colours based on noise that was being detected.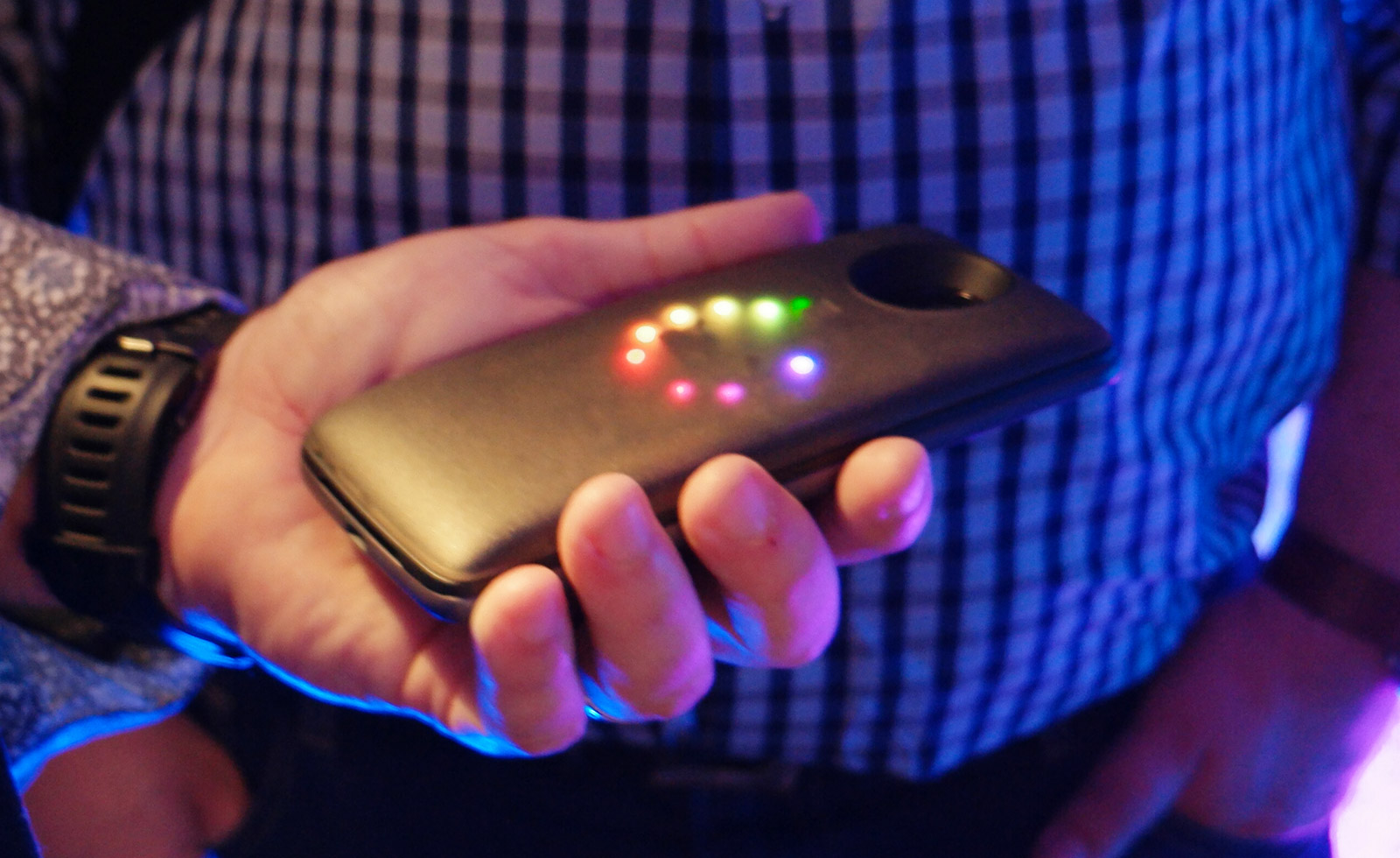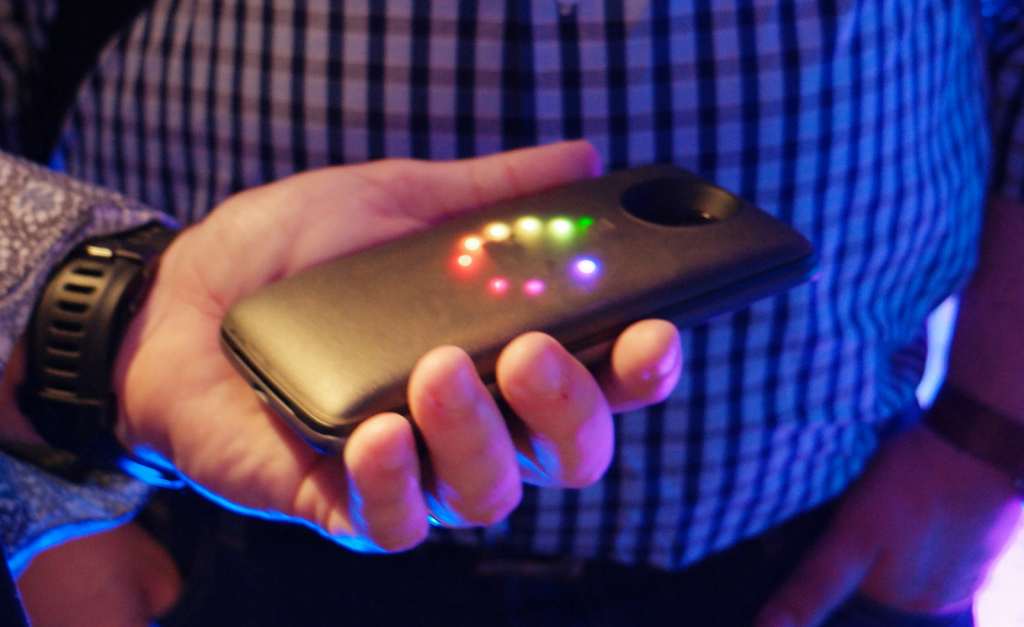 As for how these will go, that is anyone's guess, but it's hard not to welcome a change in the way things are done, with Motorola at least attempting something that is definitely not a me-too product by any stretch of the imagination.
Motorola's Moto Z and Moto Z Play have both been added to the Pickr Trackr for your comparison needs.