Samsung may dominate the whole "curved screen" concept in Australia — less so with the Note now gone — but it's not the only company dabbling in unusual designs.
One of the chief complaints about mobile devices is just how similar they all can be: take a screen, stick a battery and processing guts underneath, add an operating system, and voila, you have a smartphone.
It seems too easy to make a phone, and yet all so complicated to make one that has a different look about it. When we say "different", by the way, we're talking about extra things such as a curved screen or a dual camera. Really, just something to make it stand out and be something a little more interesting, like what Samsung did with its Note 7 or "Edge" devices or Apple and Huawei did with its dual-camera concepts.
Fortunately, it's not just Samsung, Apple, or Huawei experimenting, as LG's latest effort includes two screens and two cameras on the back while leaving one up front.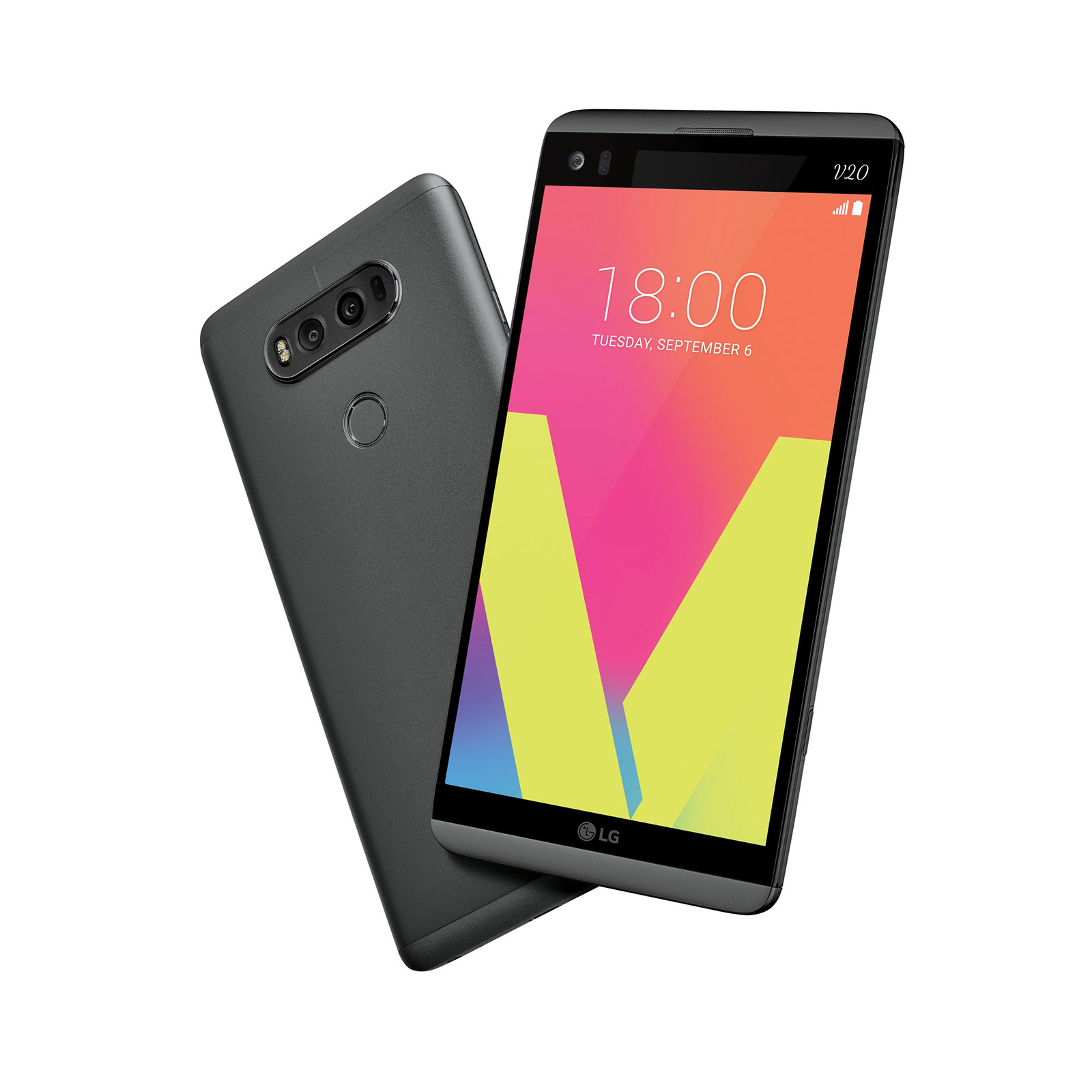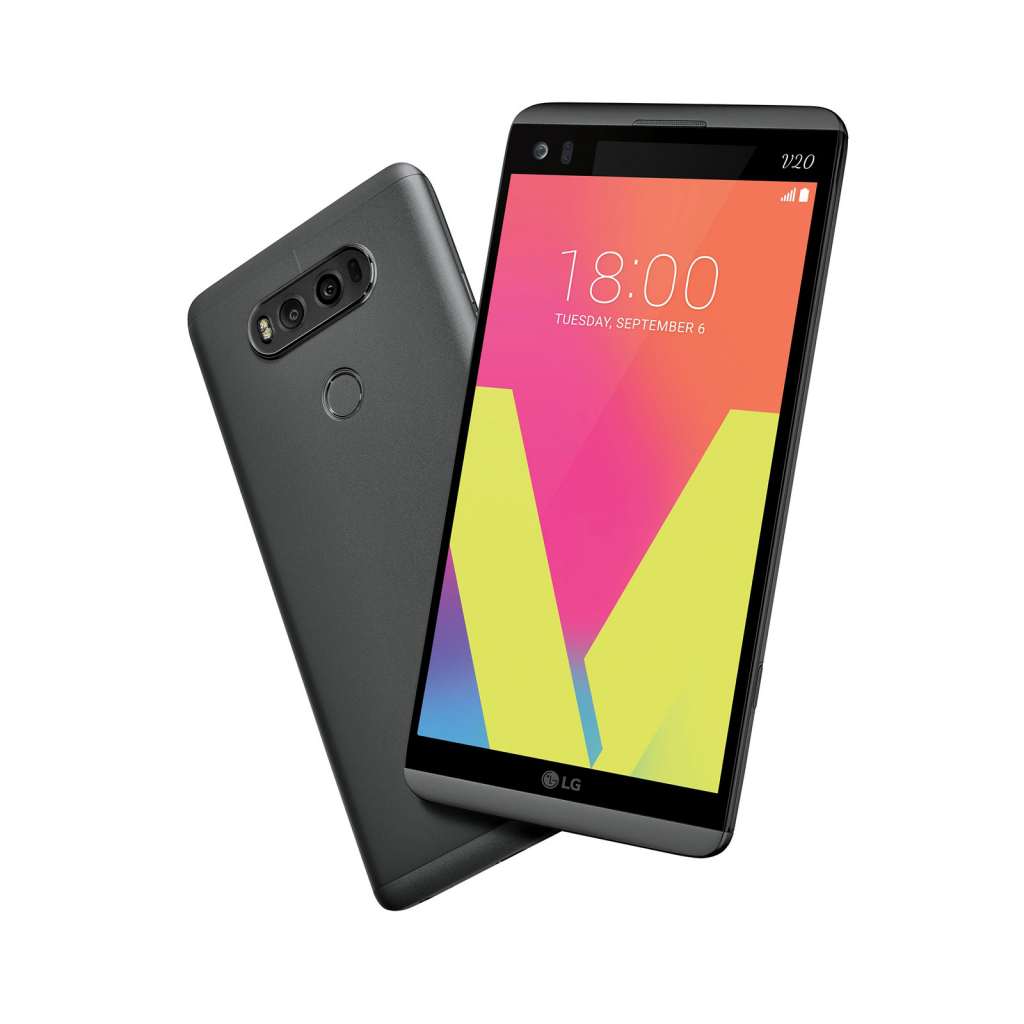 Yes, this device sounds a little experimental, and given the more intriguing devices are a little special and a touch off-kilter, it's something that can definitely grab attention, which is what LG is doing in the V20.
The follow-up to a phone that Australia didn't see (the V10, which was announced last year but not released locally), is a curious device, not least because it feels more like an evolution on LG's flagship for this year, the G5, which saw release in the first half of 2016.
They're not technically the same, mind you, as the V20 is marginally bigger, sporting a 5.7 inch Quad HD display (2560×1440) with a secondary display also sitting near the top of the phone, there to help you control or change things on the phone in a similar way to what we saw on the original "edge" screens Samsung was using.
It's a different orientation, granted, and may be used for different ways, and really that word "different" is what the V20 feels aimed at, arriving with features you may not expect.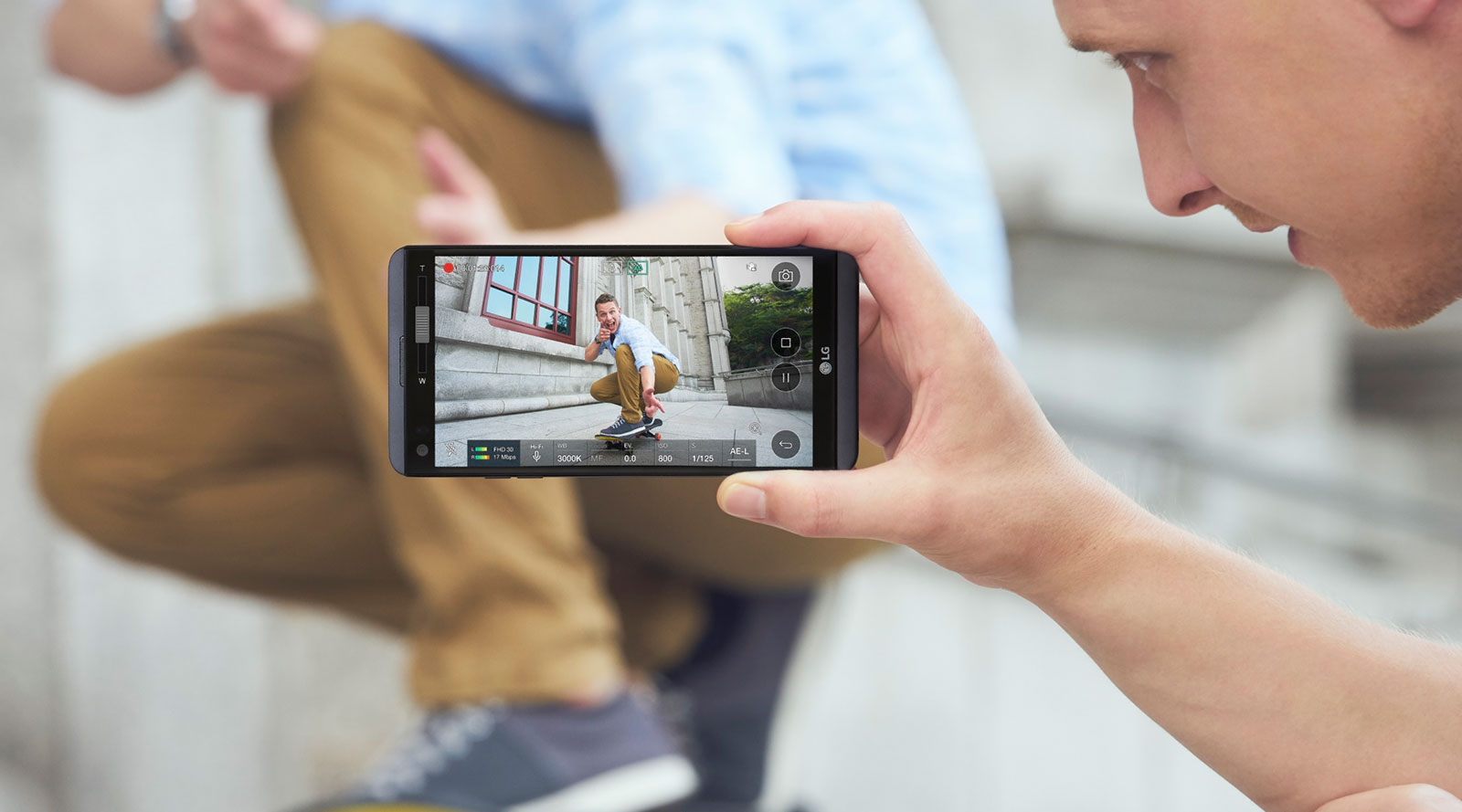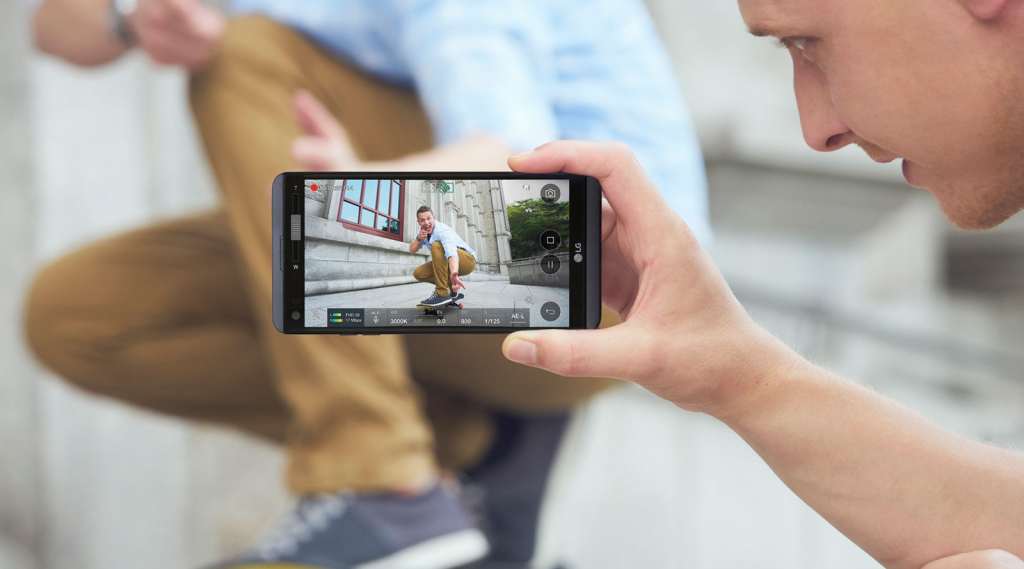 Two cameras are also part of the package, much like that are for Apple's iPhone 7 Plus and Huawei's Leica-connected P9, but the implementation here appears straight out of what LG did in its G5 earlier in the year, arriving with a standard 16 megapixel f/1.8 camera next to a wider 8 megapixel camera with f/2.4 aperture.
Those points of difference aren't all LG wants to try on, with the phone made from aluminium instead of a plastic-heavy design, as well as a few features that make the V20 more skewed towards multimedia heavy folks, such as audio capture using 24-bit 48kHz LPCM codecs and HiFi audio capture using HD audio, while the Danish audio powerhouse that is Bang & Olufsen have piped in to help out with what LG calls a "32-bit quad DAC" to cut back on distortion and noise in playback.
"I'm hugely excited by our flagship LG V20 because access to high quality audio and filming capabilities via mobile should not be limited to professionals, particularly at a time when creating exciting and engaging content is a form of self-expression," said Bruce Leigh, Marketing Manager at LG Mobile Australia.
"LG understands this need, and has created our best ever device to allow our customers to take creativity into their own hands."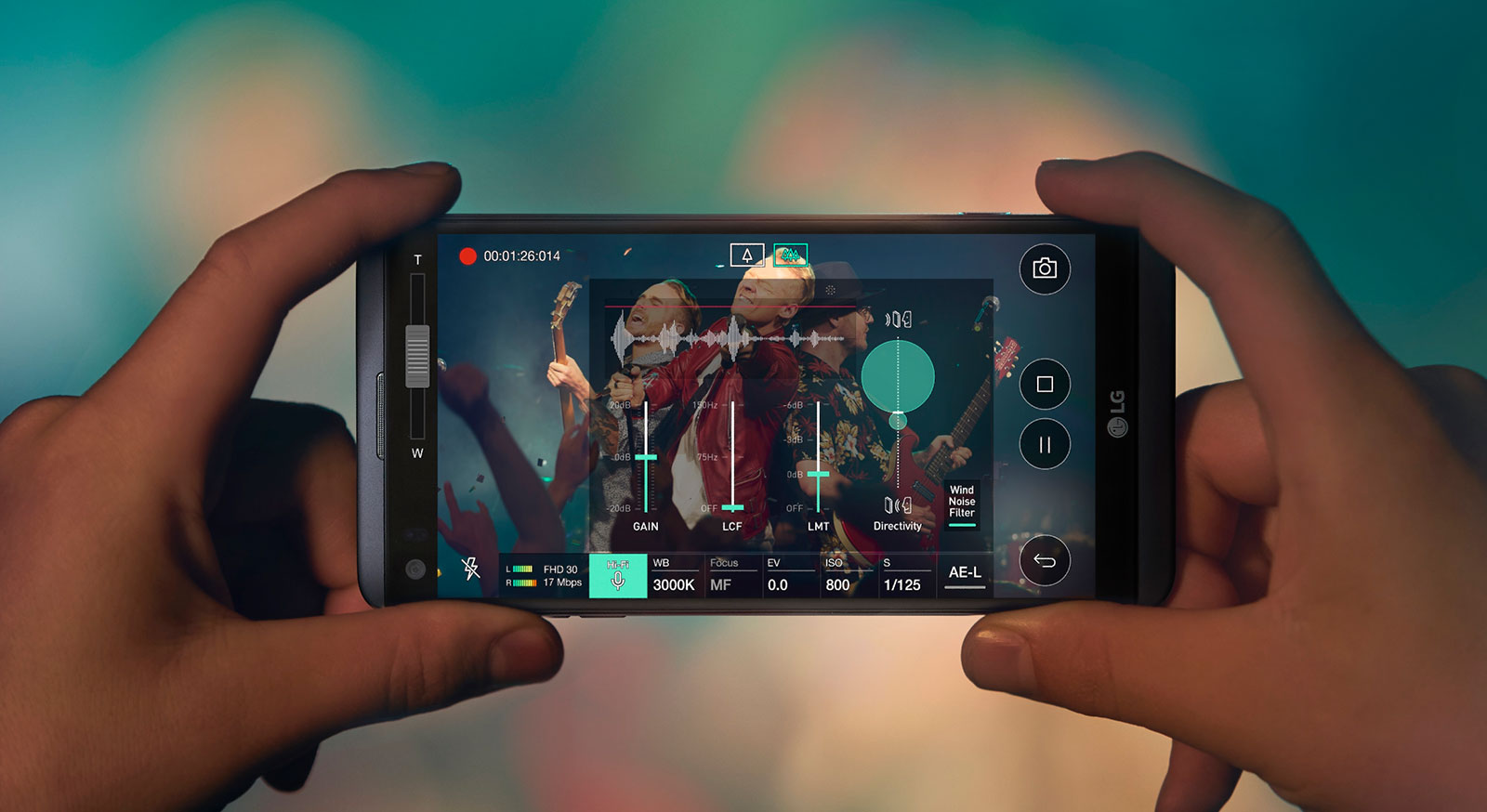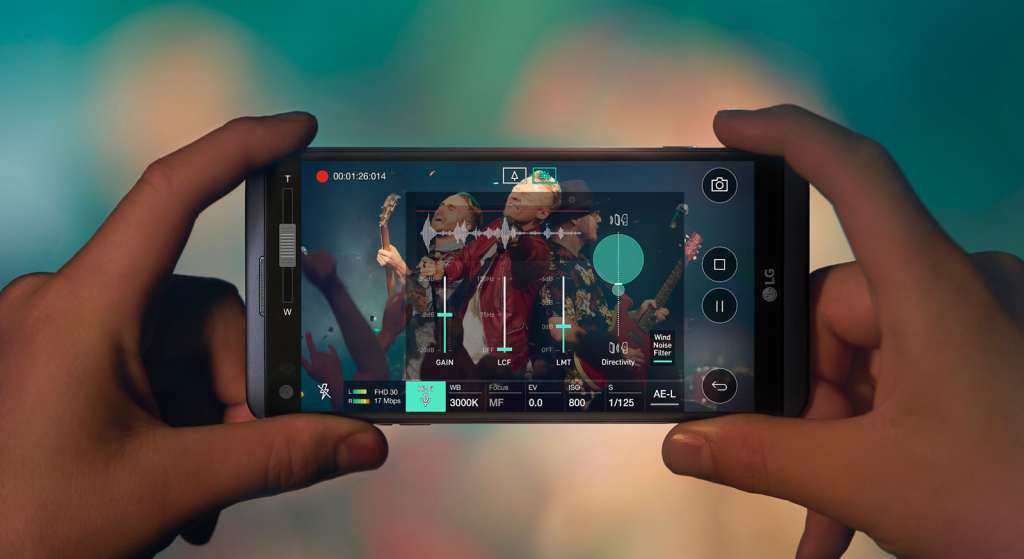 Some other handy bits are part of the package, including dual SIM slots, support for microSD storage, the fingerprint scanner, a removable 3200mAh battery, USB Type C connectivity, Qualcomm's Snapdragon 820 quad-core processor, and support for Category 9 4G LTE which itself can offer up to 450Mbps download and 50Mbps upload dependent on your telco and where you happen to be at the time.
Google's Android is also the operating system of choice, hardly a surprise given LG's use of the platform in phones, but again, as a bit of a surprise, it's the very, very recent Android 7.0, also known as "Nougat".
About the only thing we're confused about in this phone is where it fits with the G5, and since it uses the pretty much the exact same hardware with a bigger screen, it feels in many ways like either a new flagship, or a variant like the Note 7 was for the S7 Edge providing a slight boost in specs for the later half of the year until the next new flagship is announced at Mobile World Congress in late February to early March 2017.
In fact, the only major differences appear to be the screen sizes (and extra screen), a marginally thinner design at 7.6mm (7.7mm on the G5), a slightly heavier build at 174 grams (159g on the G5), and the lack of modular design which was one of the main reasons LG pushed people to the G5.
It even takes over the G5's price, arriving at JB HiFi exclusively from November 8 in Australia for a recommended retail price of $1099.
As to whether the "V" series is the new "G", only time will tell, but it does give us a good idea about LG's idea of modularity, telling us that since it hasn't arrived with a new very, very similar smartphone, this is probably dead in the water, and if that's true, an absolute shame given this was one of the major features in that phone.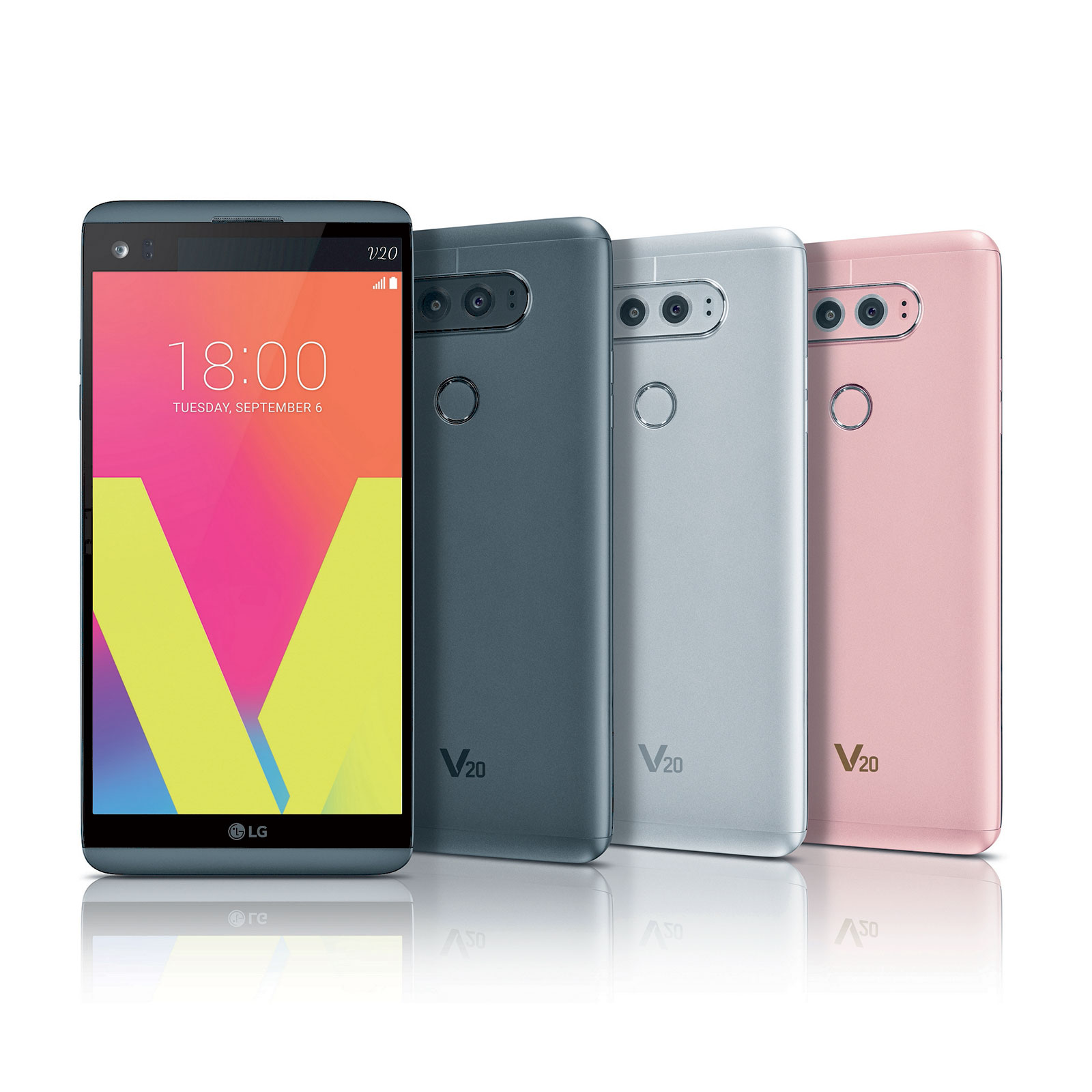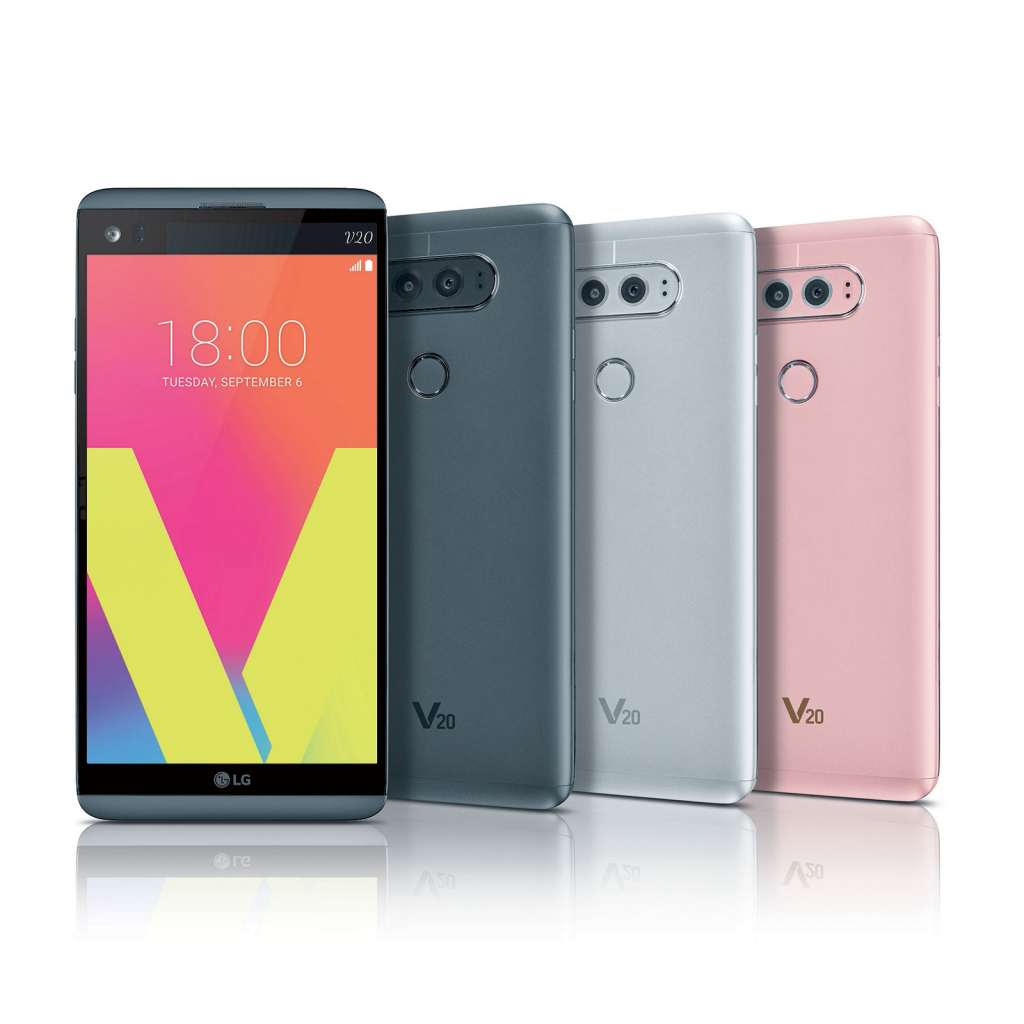 LG's V20 has been added to the Pickr Trackr for your comparison needs.