Between the cost of living going up and interest rate rises, living in today's world isn't being made any easier, but you can make changes in your life using just your phone.
If everything feels more expensive than it should at the moment, you're not alone. The cost of living is going up, up, up, and with it everything else. Rising interest rates are putting the squeeze on home owners, and that can even be passed on to renters from their landlords, and that's not all.
Petrol prices fluctuate, food prices go up, energy is more expensive, and just about everything can make you feel like you're drowning in a sea of costs. It's hard out there, and not easy if you're trying to save for something, anything.
While we normally write about technology, the rising costs mean affording technology isn't necessarily being made easier, forcing people to rethink their budgets and what they spend their money on. That might just lead you to working out what you can do to work out your budget, if you even have one.
You know what you need to spend on, and what will come out that matters, but there are ways you can deal with the costs from just your phone. Grocery costs can be lowered, the expense of phone plans and broadband services can be reduced, and there's more.
So how can you make use of your phone to save a few bucks here and there, and make those few bucks add up to a big amount?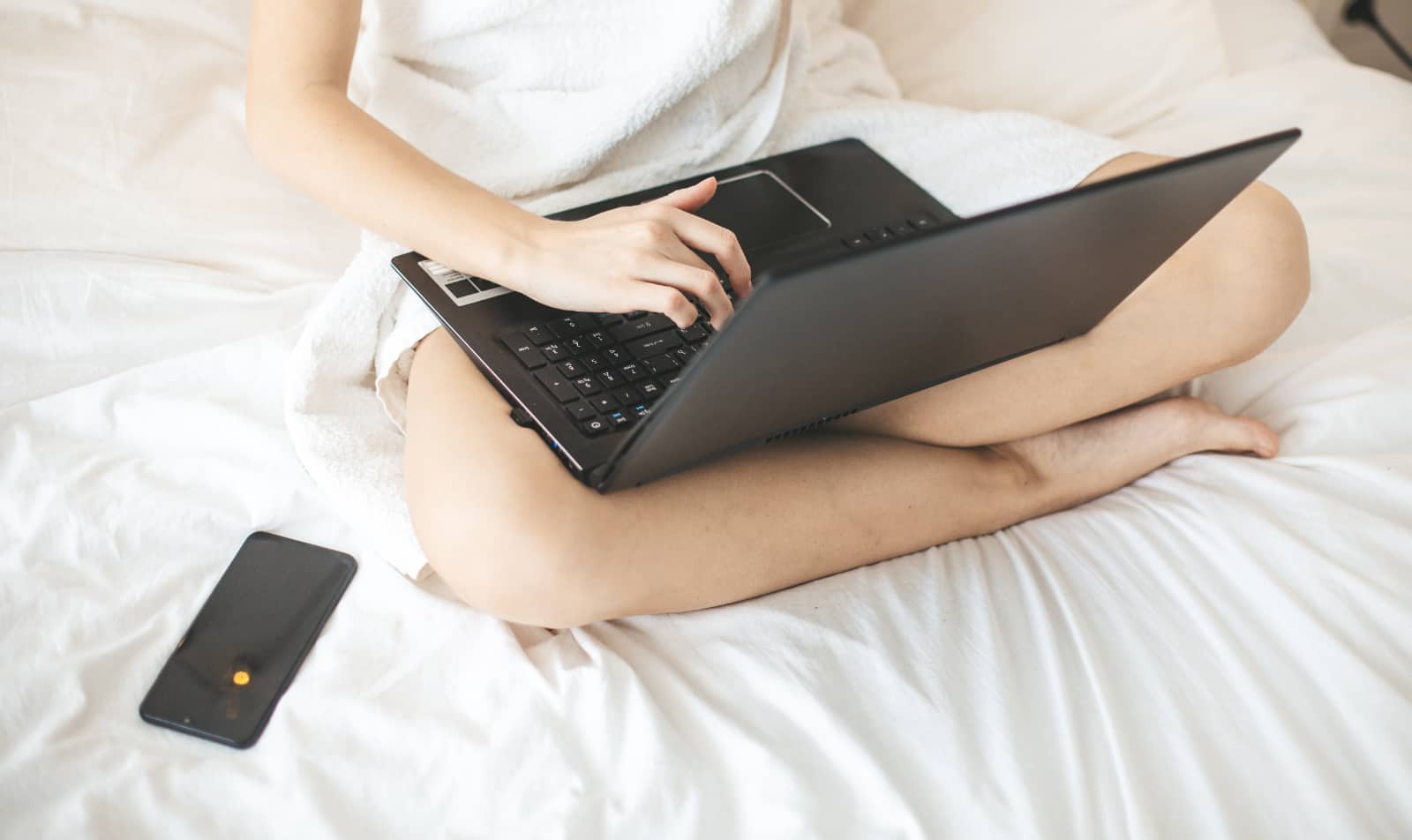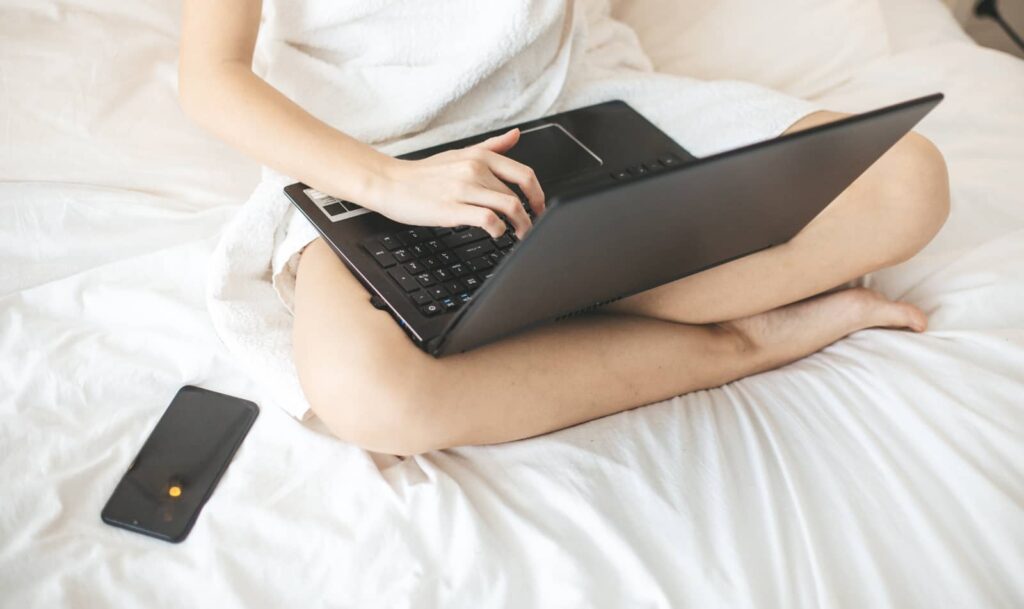 Explain your budget
One of the first things you might want to do is explain your budget, and that's not something we can all readily do.
Last year, I had that exact problem: I couldn't explain where my money was going, and given it felt it was gradually draining from my accounts, that was a problem. A big problem.
There are lots of budget apps that may be able to help with that, but by late-2022, I couldn't find any that did the job the way I wanted it, and that I felt I could trust with my data. Between the regularity of breaches with lost information, trusting my financials to someone just to count my money outside of my bank (and they weren't doing a great job of it, either) wasn't really on the cards.
So I built something. Much like how kids can learn to code with Swift Playgrounds, I learned the language of app building on the iPhone and made an app specifically to help explain where your money goes only on your device.
Called simplsaver, it's an easy approach to explaining budgets to people who don't have one, and using that to work out how to save.
I did have a spreadsheet that I rarely looked at and didn't actually feel like it was helping me, and shortly after building simplsaver, I stopped using my spreadsheet and started working on an Android version to help folks there, too.
In a world where budgets are often difficult to explain, think of simplsaver as a budget app for people who don't budget. You just enter your costs and your salary, and it shows your monthly spend.
It's simple, but it's not the only way we can all work out how to save.
Change plans
These days, you shouldn't be locked into a plan, except maybe for your phone handset if you're spreading that cost over a year or two.
The good news is that comparison services can help you make the most of finding a better plan for your phone and your broadband with a simple search.
While you might always have the option of picking something a little more pricey, especially if you want the fastest connection ever, you don't have to be locked into paying hefty prices. In fact, these days one of the only major differences in phone plans is the amount of data they offer, so if you're regularly at home or don't need as many downloads per month, you may want to look at a different plan and save a few bucks here and there.
All of this can be done on your phone, or it can be done on a computer or tablet. Really, all you need is a web browser on any device, and you can work out which plan your phone and broadband service would work best with.
Subscription deliveries can save money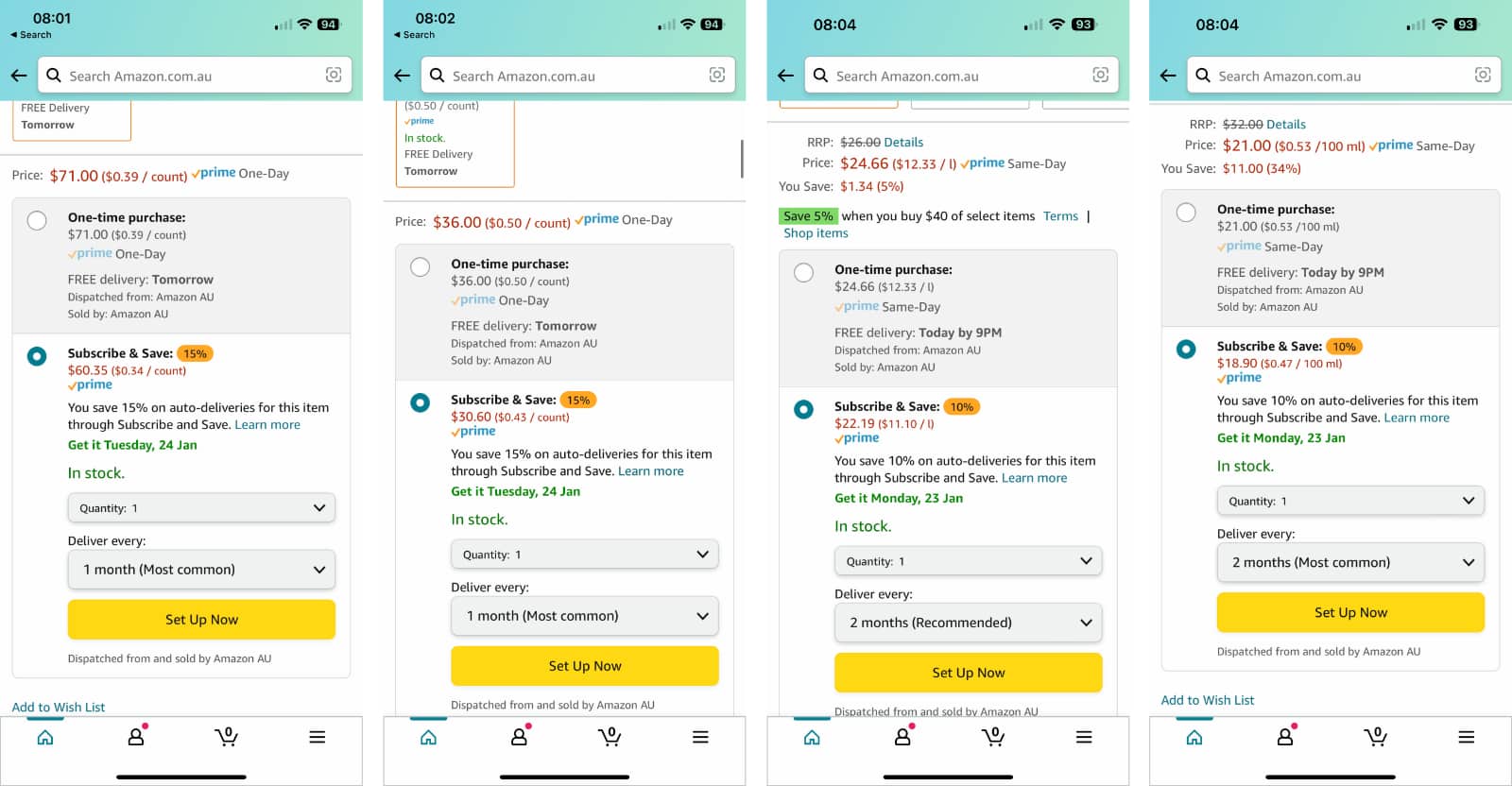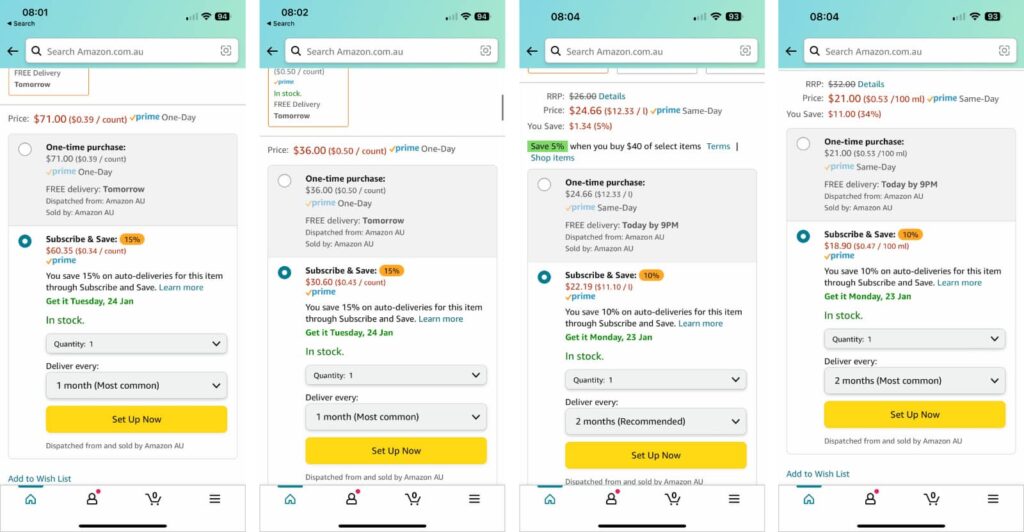 Subscribing to a phone or broadband service is normal, and subscribing to your regular assortment of music and video services is also a thing, but what about groceries and home essentials?
If you've never thought about the regularity of these things, you may want to. In Australia, services such as Amazon and maybe your favourite local coffee roaster can hook you into a subscription for the things you regularly buy, with that subscription saving you money.
We use it for coffee beans, laundry detergent, nappies, and dog food, and you typically can find subscription costs for close to anything that you might regularly buy. While you typically need to buy larger amounts, those larger amounts can end up saving you.
Cut out what you don't need
Everything adds up, and that includes the costs and services you might not be thinking about. Things that are automatic can be downright expensive, and they may not be the things you actually need or use.
You're probably using your music service and maybe one or two video services, but look through everything you have and consider what you need and if you use it.
For instance, you might be watching Stan or Amazon Prime Video, but if you subscribe to lots of services that come out automatically, consider switching off things you're not actively using, even temporarily.
Those little bits monthly can add up to a big amount, and that could be enough to help you cut back in places you weren't thinking about, and all from your phone.