Quick review
Nokia G42 5G
The good
Feels great in the hands
Fast enough for basic uses
Offers three cameras
Excellent battery life: as much as two days
Can be pulled apart using a repair kit from iFixit
The not-so-good
HD-only screen
Screen is slow to respond to brightness
Camera is slow and soft
Not remarkably fast for anything more than web, email, phone and text
Very limited Android OS updates
You can't repair many phones yourself, but if you fancy yourself a bit of a DIY-er, the Nokia G42 5G could make all the sense. If only the phone was better.
HMD's foray into Nokia phones certainly revives a brand many Australians know, but its latest handset does something different, marrying the mid-range to a sense of do-it-yourself. That might be something that gels with what it is to be Australian.
Cast your mind back to TV in the 90s to 00s, back when TV wasn't streaming and everyone would tune into set TV blocks on nightly occasions. You had drama and sci-fi and comedy and such, but local players Seven and Nine would regularly run DIY shows for the home, backyard, and so on and so on.
Today, we still have The Block and a handful of others, but the DIY nature of Aussie media doesn't seem quite as extensive in 2023 as it once did a good twenty years ago or so.
That could be a shame, but it also might be what HMD Global is tapping into with the release of the Nokia G42 5G, a mobile phone made to be repaired. Or more specifically, it's a large touchscreen phone that you can repair should you choose to.
You can already drop a broken phone in at any number of phone repair shops across the country, but this phone is about letting you get your hands dirty and do it yourself. There aren't any shows about that on free-to-air, but it could just rekindle the same vibe all the same.
It has the right number and a really near shade. Now is the Nokia G42 5G great phone?
Design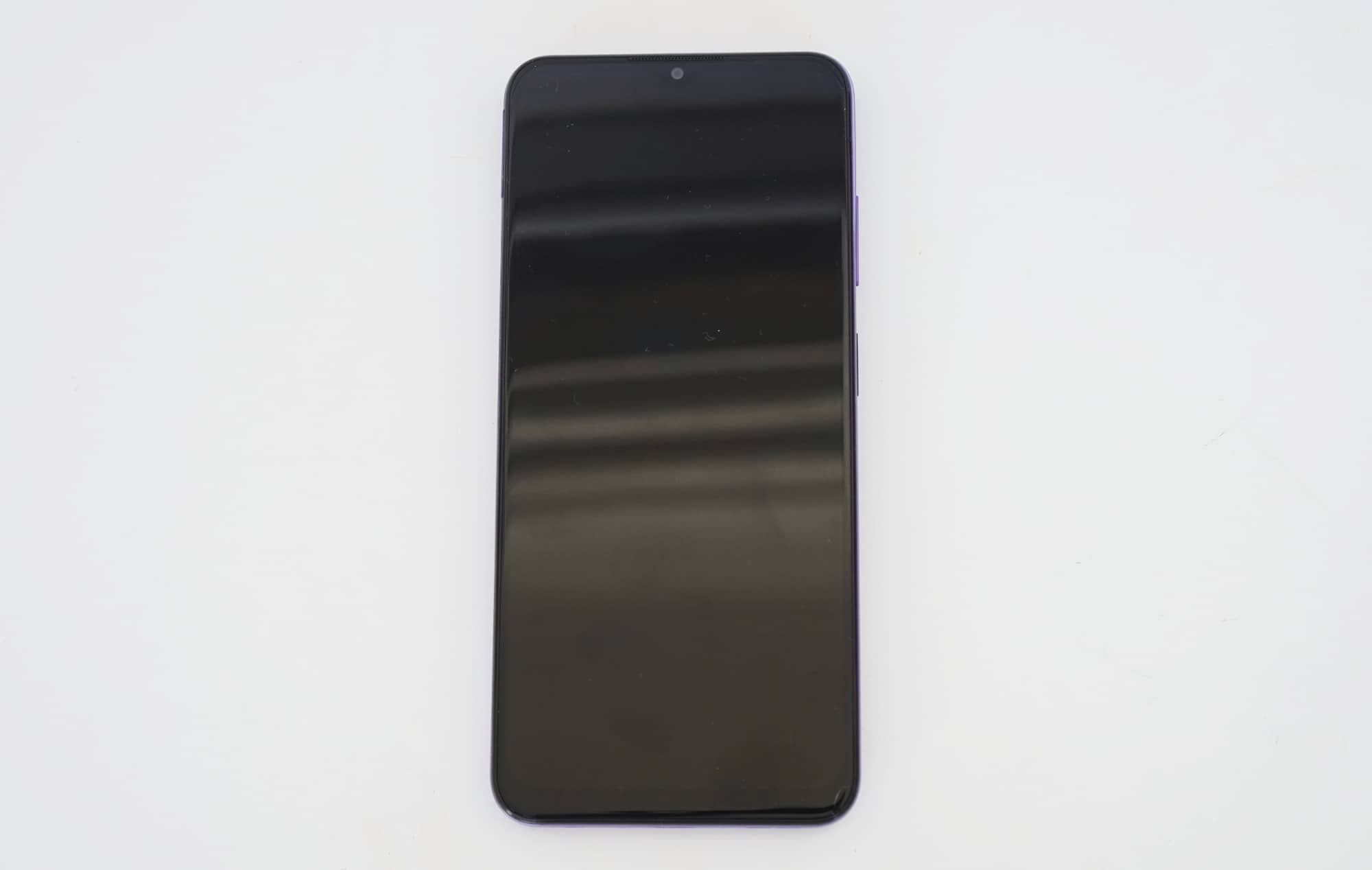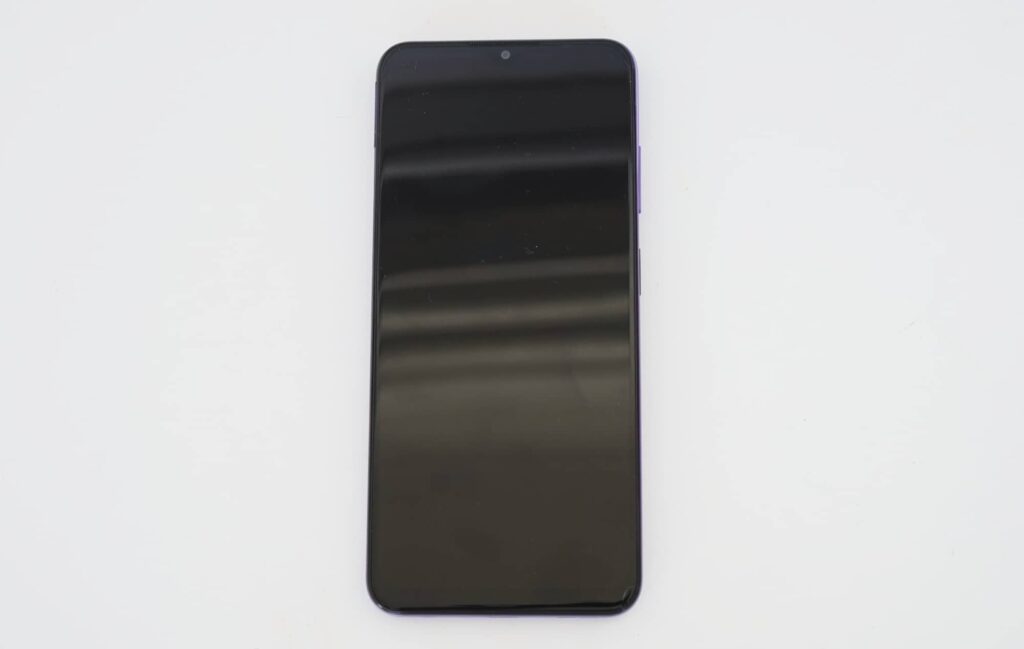 For us, fans of Douglas Adams and The Hitchhiker's Guide to the Galaxy's comedic science fiction (which started like as a radio show, not a book as many think), the G42 5G already came with the right name, boasting the answer to the question of life the universe and everything.
The fact that it came in purple helps clinch the cuteness of this phone, with the "so purple" colour helping its look in our eyes, though almost everything else about this phone is otherwise ordinary.
There's not much mobile phone designers will do to shift a design these days, and the G42 5G follows conventions you are very likely used to in phones: big touchscreen on the front, a few cameras on an otherwise simple back.
That is exactly what the G42 is, with its three cameras adopting the traffic like configuration we've seen Samsung use several times over in the past few years, including on last year's S22 and this year's S23.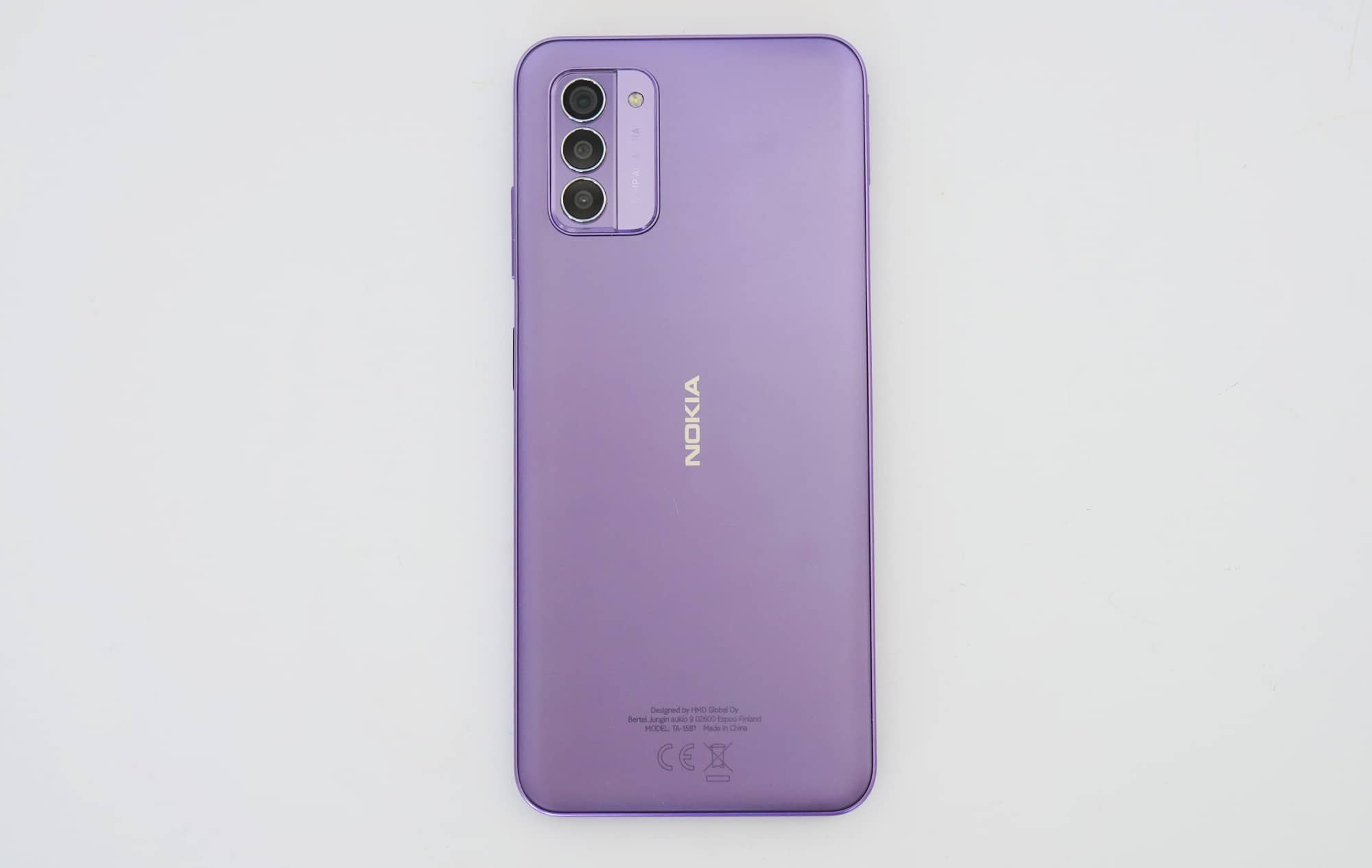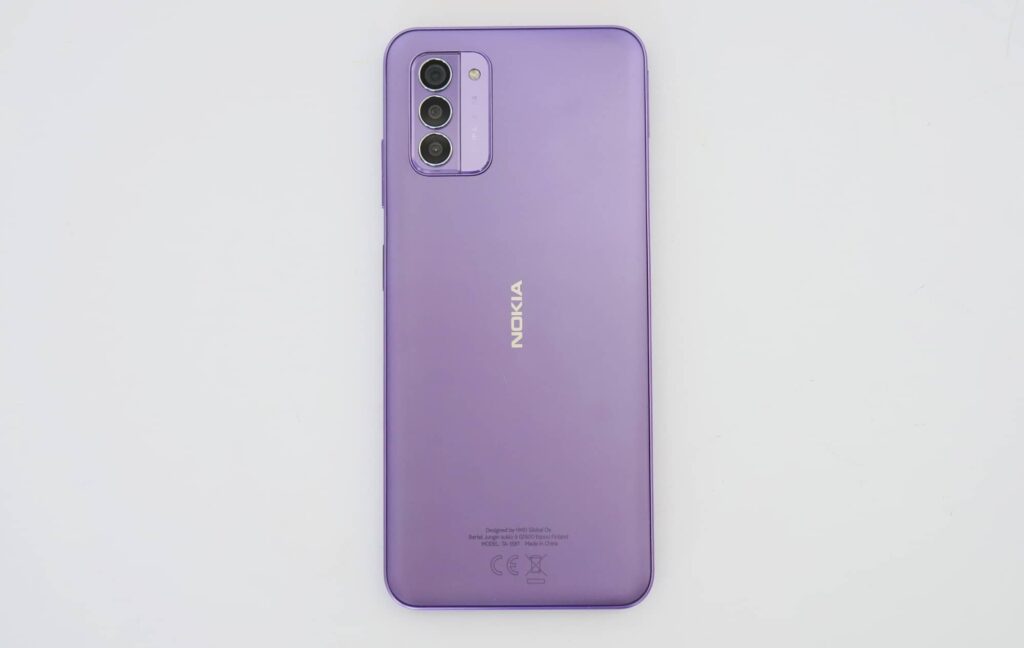 Features
Inside, you won't find something quite as glamorous as Samsung's high-end phones, and that shouldn't surprise: the G42 5G is a mid-range phone, and that means it comes with mid-range specs.
There's a Qualcomm Snapdragon 480+ chip with support for 5G, paired with 6GB RAM and 128GB storage, the latter of which can be upgraded uses microSD if you choose to.
Google's Android 13 arrives on the phone out of the box, with two operating system updates, and you'll find connection options cover wired over Type C USB and 3.5mm headphones, while wireless is covered over Bluetooth 5.1, 802.11a/b/g/n/ac/ax WiFi 6, GPS, and the Near-Field Communication (NFC) needed for Google Pay.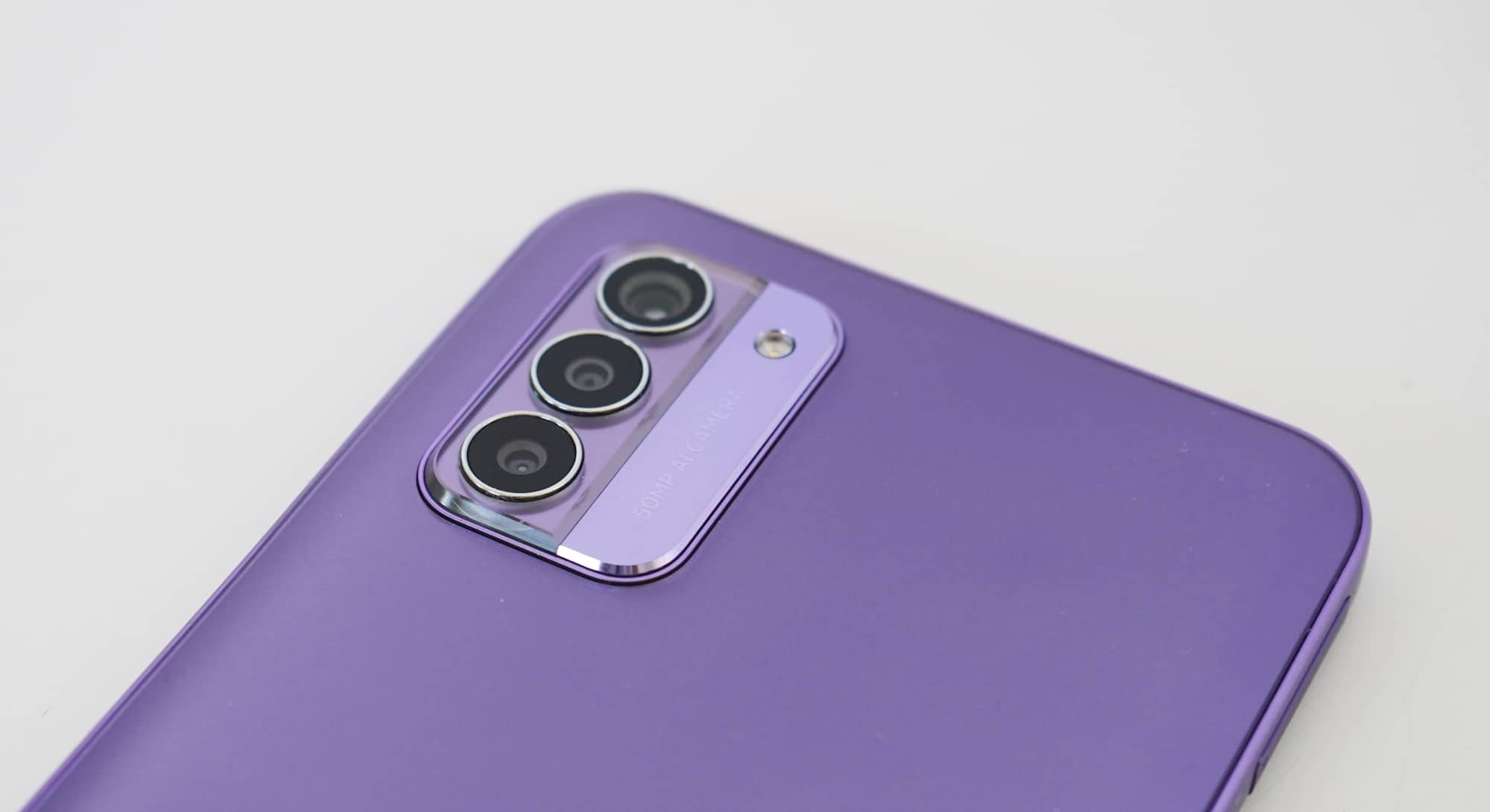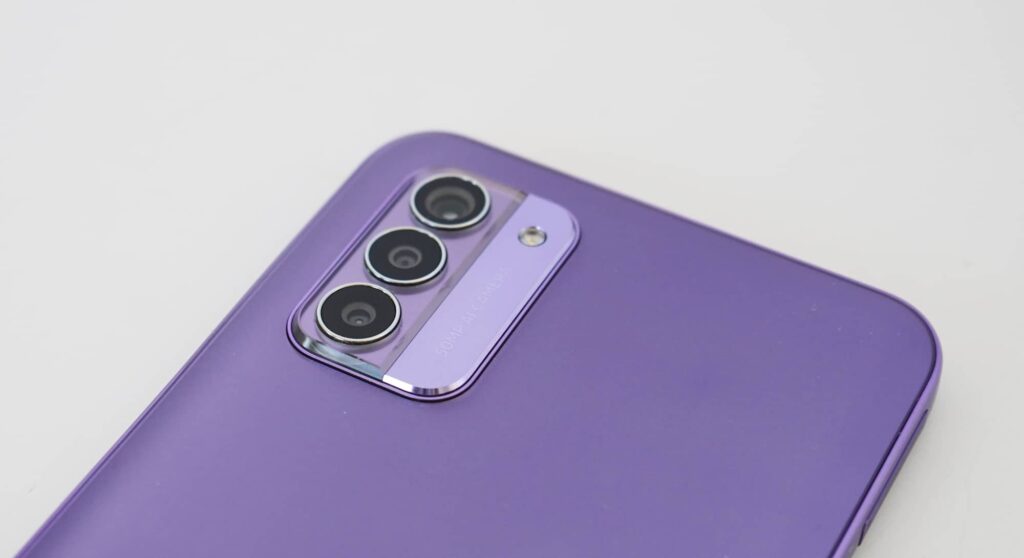 Three cameras sit on the back, covering a 50 megapixel F1.8 wide, 2 megapixel depth, and 2 megapixel macro mode, while the front is an 8 megapixel camera in a teardrop etch in the screen.
Speaking of the screen, there's 6.56 inch HD+ touchscreen running the 1612×720 resolution at 90Hz and protected by a layer of Corning's Gorilla Glass which takes up most of the front.
Under it all is a 5000mAh battery with the right side seeing a volume rocker and power button, the latter of which has a fingerprint sensor underneath.
And in an interesting twist, the Nokia G42 5G is made to be pulled apart and fixed by an owner, provided that owner has the right tools to do so. And the skills, because if you break the phone trying to repair it, don't expect HMD Global to honour that warranty.
In-use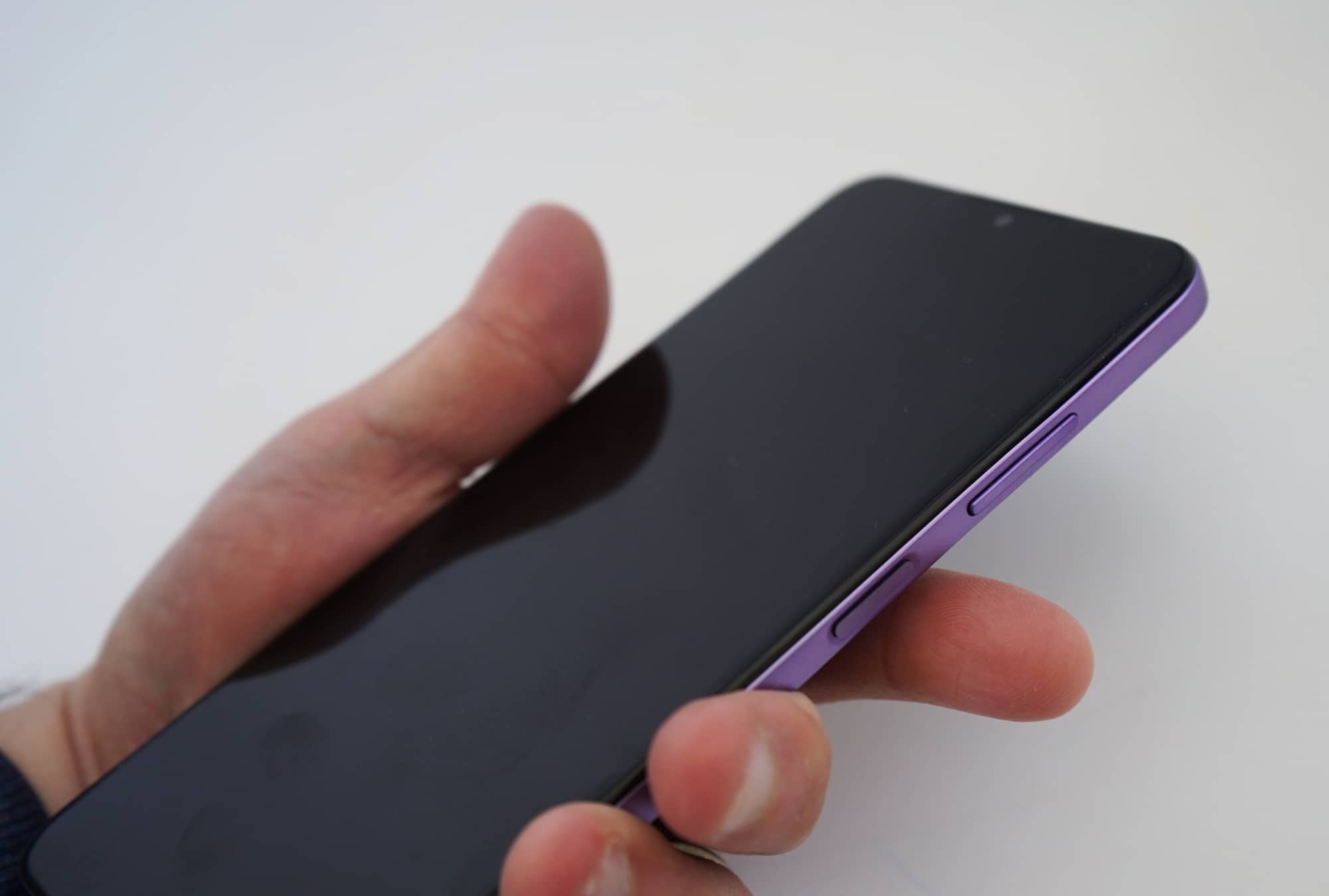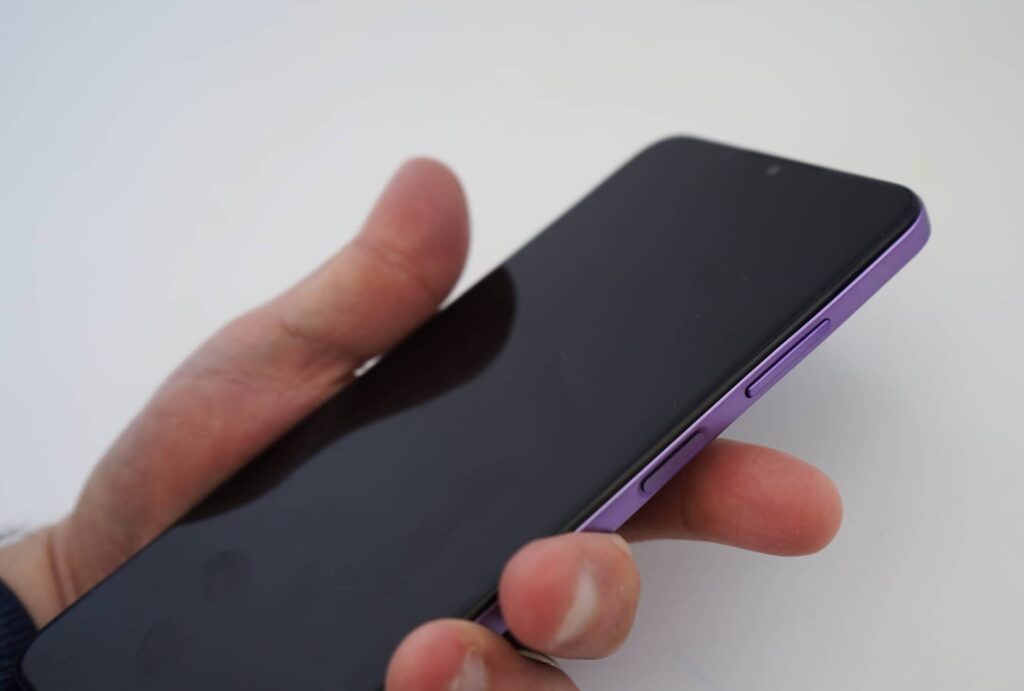 Using this phone is more or less like using any Android phone, and indeed like using any phone in general, so don't expect a whole heap of changes.
There's a power button on the right side with a fingerprint sensor inside, and otherwise it's just using Android with its multiple widgetised home screens, apps, and left-most Google Discovery feed.
In short, this is yet another Android phone and using it shouldn't pose a single problem.
Performance
The performance is a different question altogether. Armed with a mid-range Qualcomm chip, the Snapdragon 480+ 5G, we weren't expecting the G42 5G to be a killer in the performance area, and both the benchmarks and real-world use more or less confirmed that.
In the world of synthetic benchmarks, the G42 isn't a flagship killer, and that should come as no surprise whatsoever.
Real-world uses show that the combination of Snapdragon 480+ and 6GB RAM shows the hardware can handle apps, but you may want to expect the odd bit of lag jumping across multitasking.
It's largely what we've come to expect from the mid-range, and falls into the "you get what you pay for" category of mobiles. We wouldn't even bother with any games, as the experience is just going to be positively underwhelming. It is basically about where we'd expect this phone to be, though the more expensive but still mid-range Google Pixel 7a is seen in the benchmark beating it in every way.
At least the 5G can deliver high-speeds, as you'd well expect. Tested in Sydney, Australia on the Telstra 5G network by way of Mate, we found speeds as high at 362Mbps on offer, though your mileage may vary.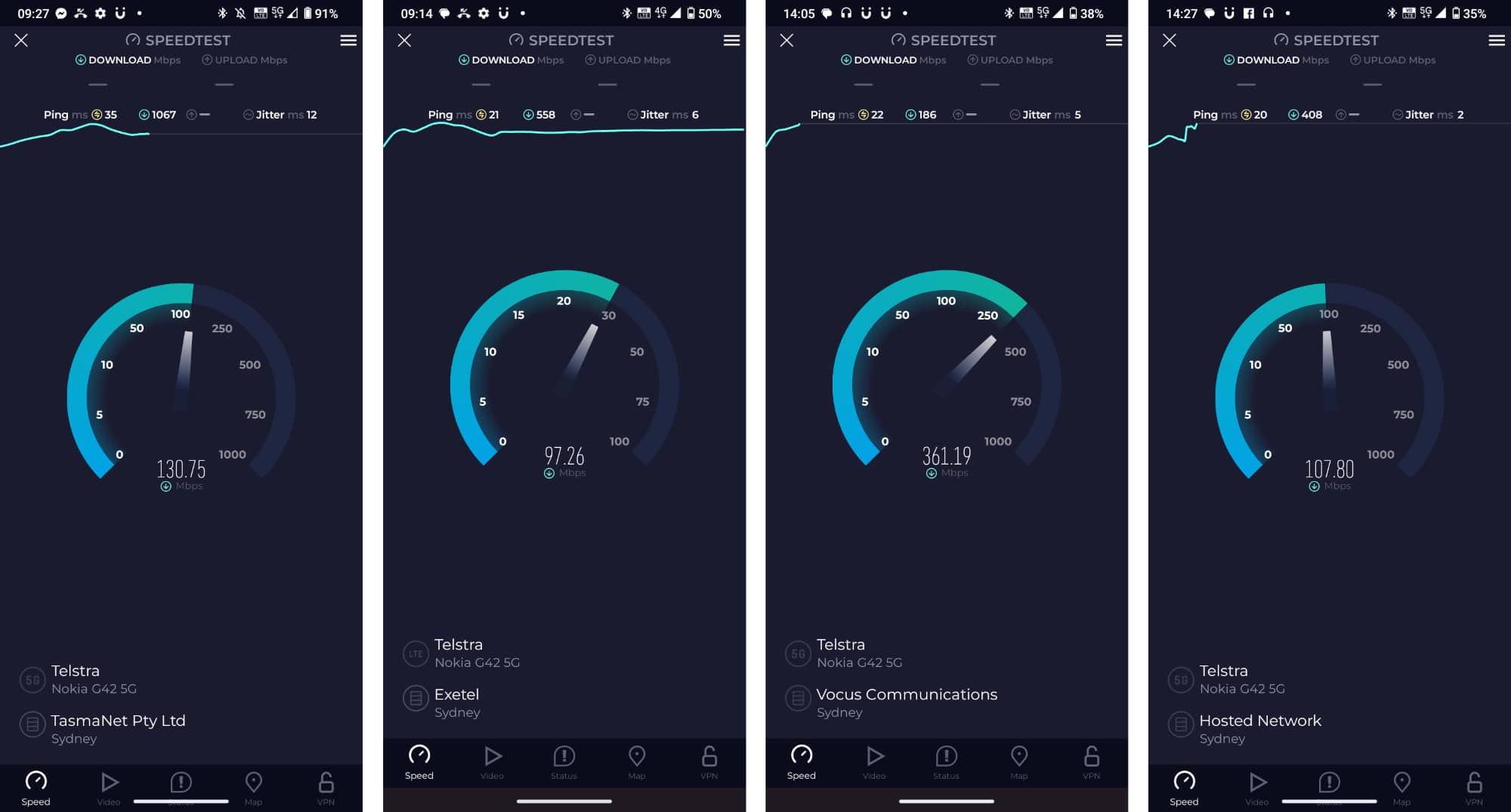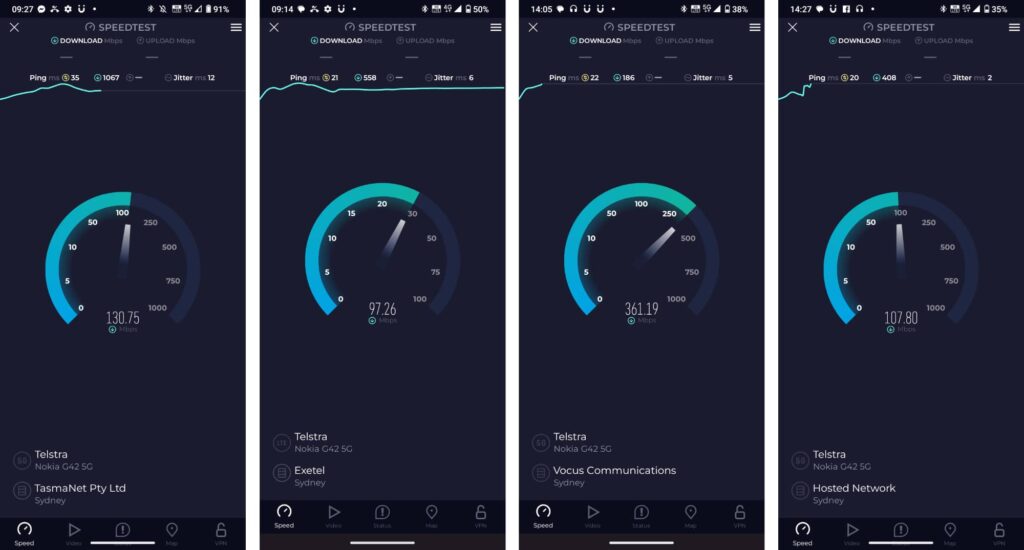 Camera
It could be a similar story for the camera, with three cameras found on the back in the traffic light setup.
Spec-wise, you get a heads up that one of them might be worth talking about, but the other two feel like gimmes.
As such, the 50 megapixel F1.8 camera is the one worth mentioning, offering a standard wide camera with room to move, while the remaining two are largely irrelevant, offering a 2 megapixel macro for close-up images and a 2 megapixel depth camera that won't do much more than blurring the background in portrait shots.
Three cameras may look impressive on paper, but in reality this setup is basically one camera you'll actually use.
And that one camera is actually acceptable, delivering decent images in daylight, but otherwise mediocre images when the brightness is down. The resulting quality is typically a touch soft, and we'd say it's pretty clear that unlike the old Nokia cameras, you are not getting Zeiss lenses this time around.
Battery
While the three camera system feels largely like a waste given how slow and soft the whole thing is, the battery could be the G42's saving grace. Simply put, it is excellent
Testing the Nokia G42, we found up to two days was very possible, and we didn't need a charge until into the second night. If we wanted to, we suspect we could have hit the full 48 hours, but for all intents and purposes, this is a two day phone.
You can't say that about many phones these days, and yet with this 5G phone, you totally can.


Mind you, there's a good reason or two why the G42 5G can hit this performance, and it has to do with a combination of a big 5000mAh battery, a mid-range Snapdragon chip, and a low screen resolution, giving you that big 6.56 inch screen at a max of 720×1612, also known as HD+.
That's in stark comparison to the Full HD+ most phones are known for, even competing phones in the mid-range, with the fewer pixels sucking up less battery in this model.
Value
At least the price is right, with Australians seeing a $449 price point for the Nokia G42 5G.
That is about normal for a mid-range mobile, and the added extra that is repairability adds to the value, even if the hardware can let it down.
Yes, you get 5G for all that's worth downloading media a little faster, but the screen isn't great, the performance needs work, and there are other things, as well.
Repairability and DIY
But let's talk about that repairability, because it's important simply because of just how rare it is. It's so rare, we're adding a section we've never included in a review before, because the Nokia G42 5G can let you grab a screwdriver and get to work on the phone yourself.
That is to say if you break a key component like the screen, the charging port, the back cover, or the battery, you can order the part and muster up the courage to fix it yourself.
Seriously.
For our test, HMD Global didn't supply a part for us to actually replace, so we didn't get to test the actual process of replacing something.
However, it did supply a repair kit, so we came up with a different fix test: if we could pull apart the Nokia G42 5G and put it back together seemingly unscathed, the fix was possible by the general public. Granted, you're still going to want to be somewhat tech savvy and confident with a screwdriver, but with a DIY feature, that seems largely like a given.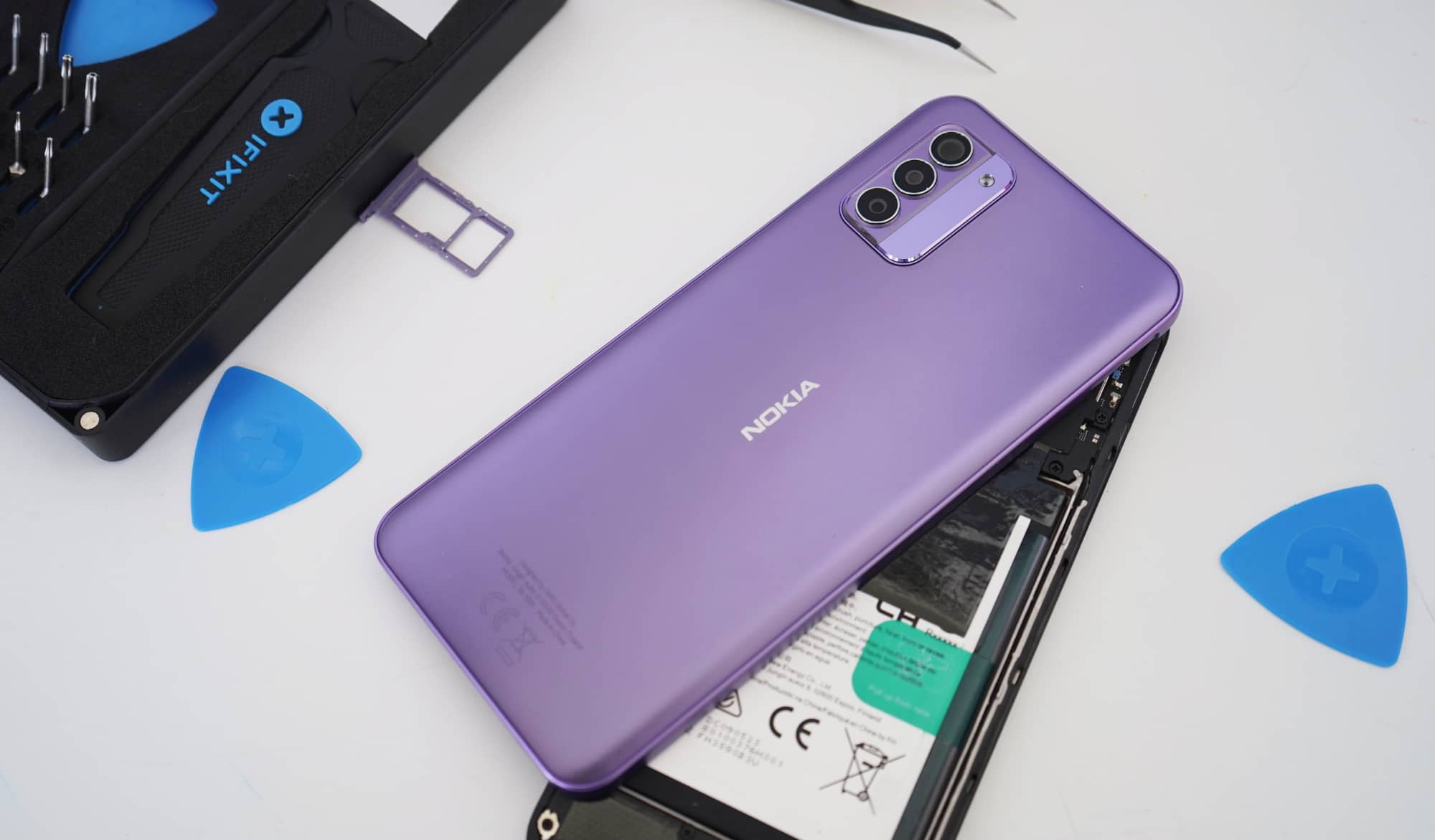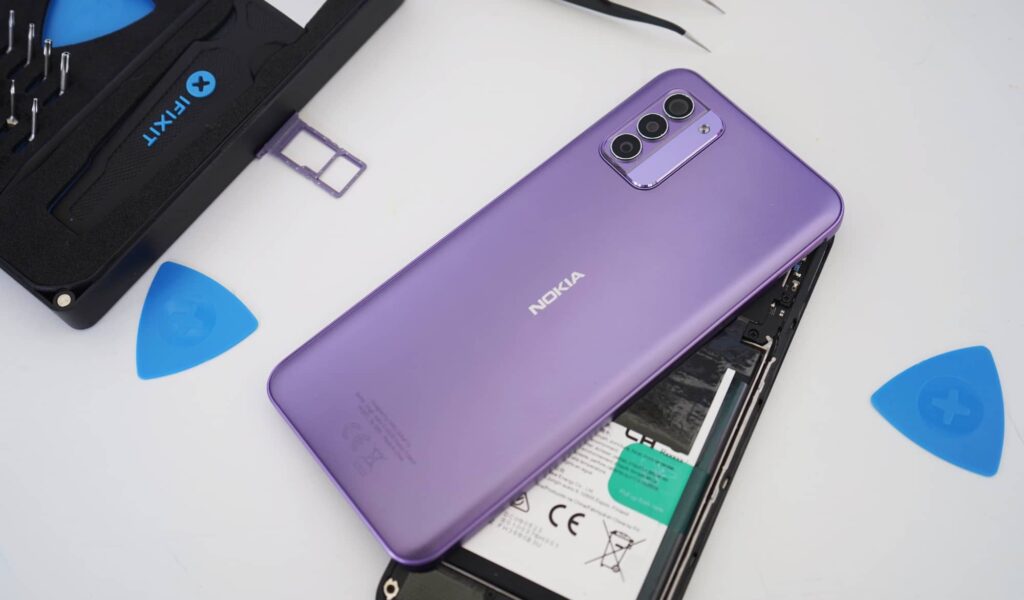 So that's what we did, pulling apart the G42 after the first review photos were captured, just in case everything went awry. We like using real photos in our reviews, not press shots, and it's important to get everything right.
And shortly after our photos were taken, we grabbed the supplied iFixit kit and cracked open the Nokia G42, which was basically like ripping open a phone from back in the old days. Wedge a thin bit of plastic in one section and jimmy the whole thing open to see the goods inside.
Within a few minutes, we'd found our way to the innards of the G42, revealing a ribbon cable connecting the fingerprint sensor to the main area, some screws holding the battery, and what was ostensibly the hardware should we want to pull it all apart as the telecommunications jigsaw that it so clearly is.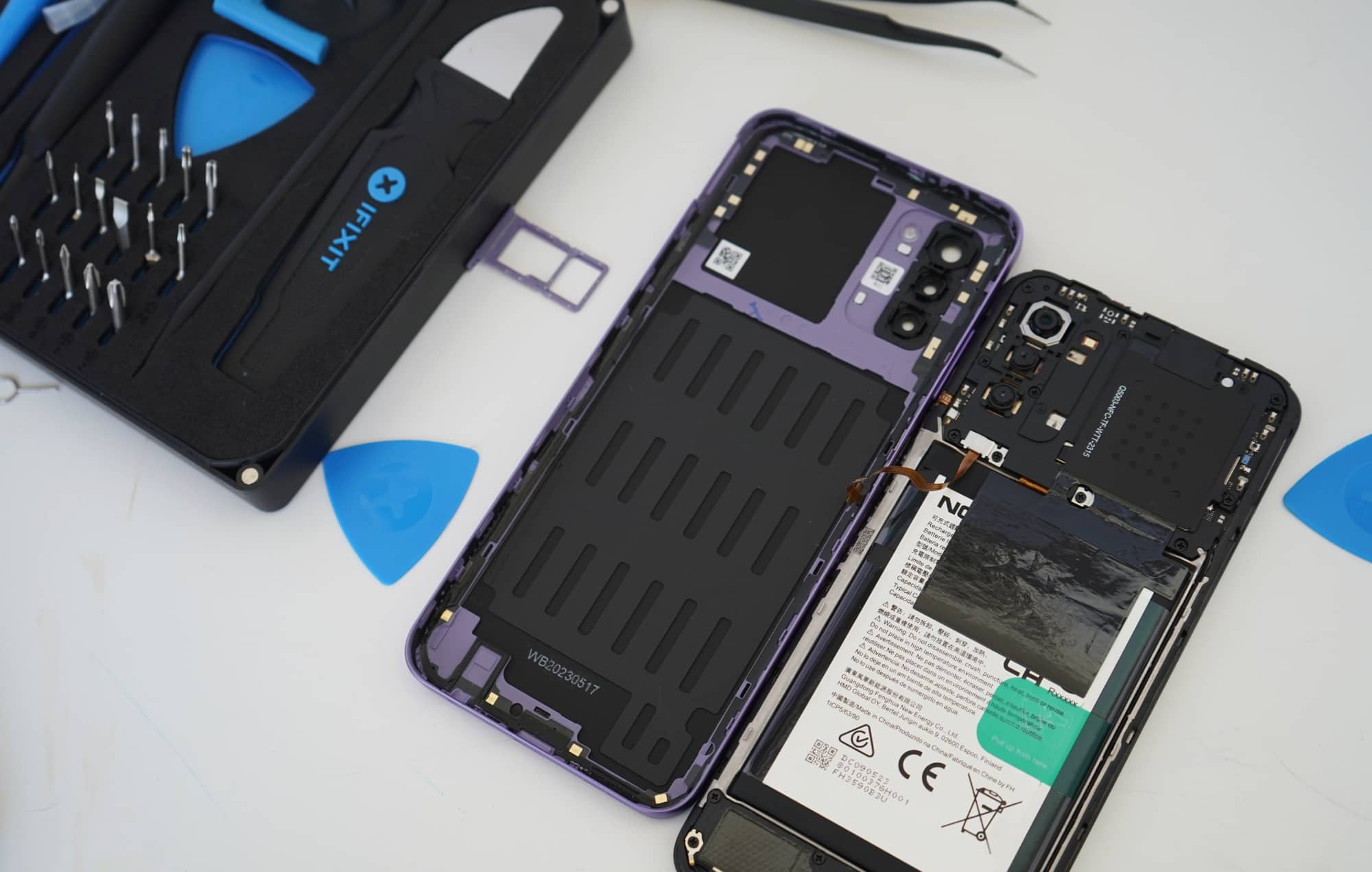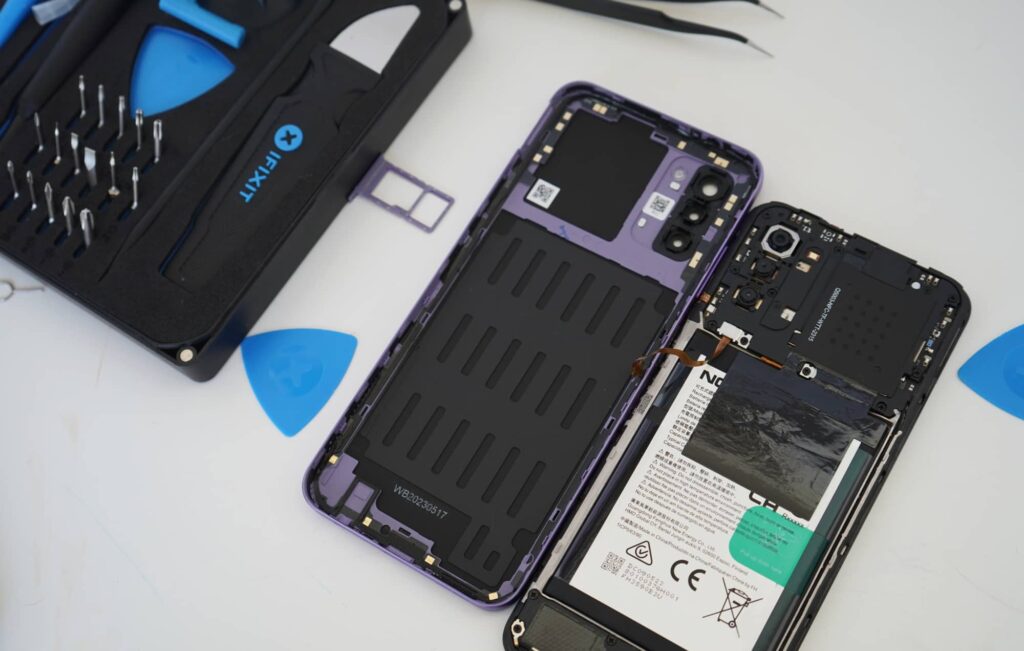 What you do next is up to you and your skill set, whether it's removing and replacing the battery, changing the screen, and so forth.
True to its word, HMD Global has definitely made the Nokia G42 repairable, provided you have the bits needed to open the whole thing.
The team at iFixit definitely sells a kit to help you get in, and offers instructions for each replaceable part, though your warranty won't likely cover if you do something wrong. That will be on you, so we hope you have a steady hand if you do want to take the DIY route.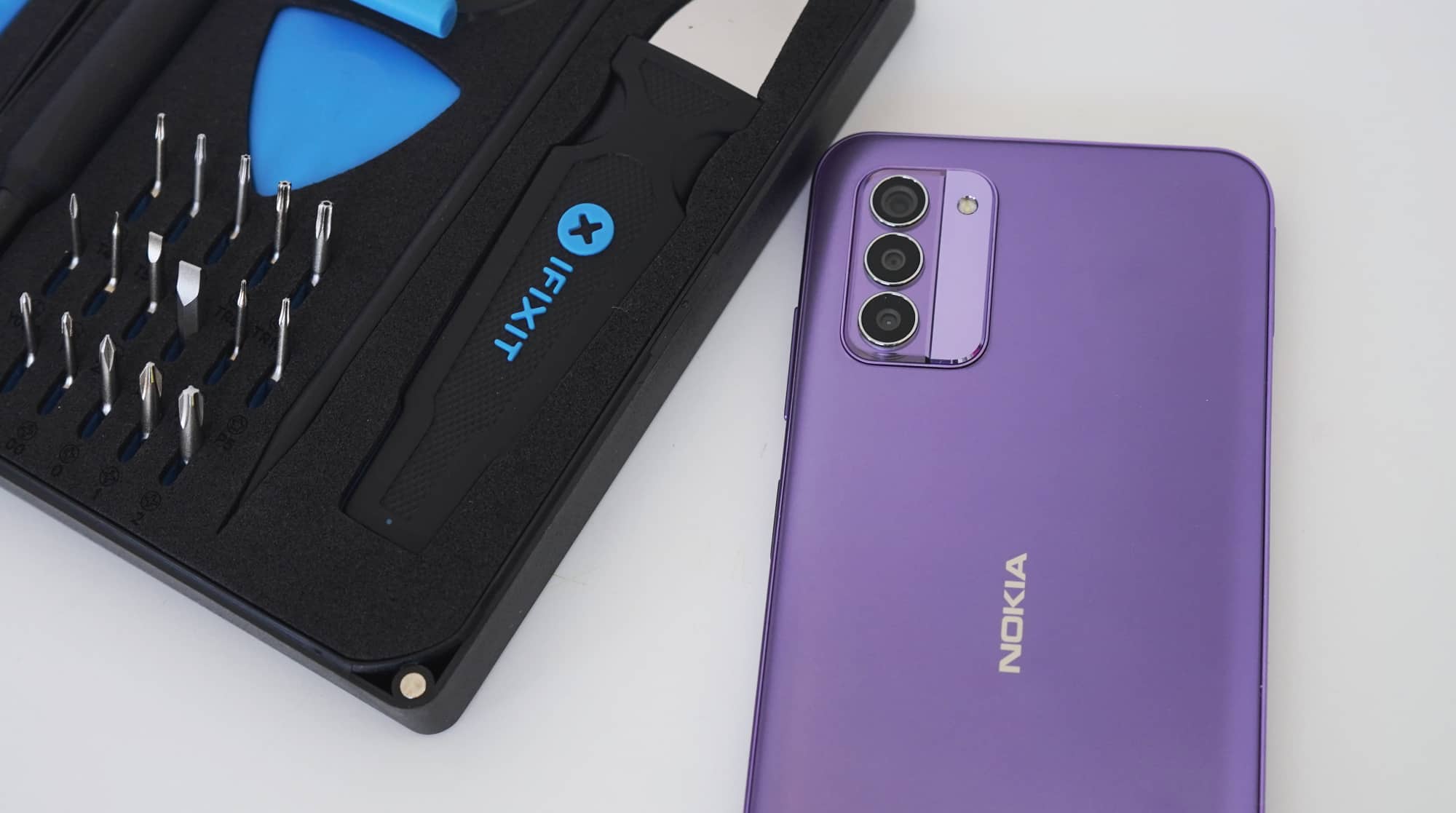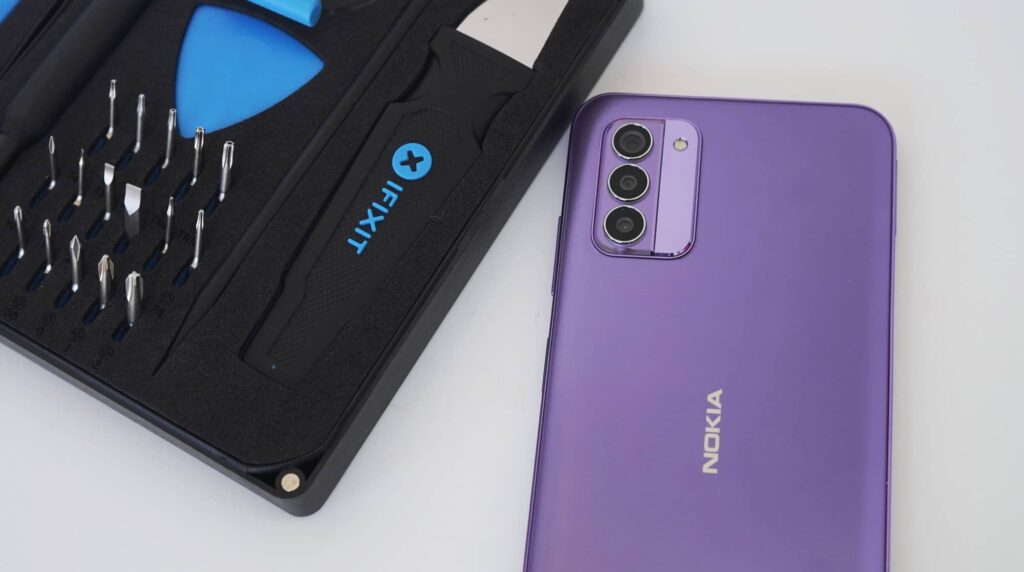 What needs work?
The user-friendly nature to the whole do-it-yourself angle may well be one of the best features to the Nokia G42, but sadly, you can't replace the things that desperately need to be fixed. Those are hard-wired in and not removable, even if other parts of the phone are.
The screen may well be a fancy 90Hz display, but it's one stuck at at HD+'s ho-hum 1612×720 resolution, and let me tell you, the pixels are a part of what you can see. It's a slightly soft screen experience and doesn't really let you enjoy the idea of having a slick refresh rate. And sadly, you can't replace the screen with a fancier one, only more of that same.
It clearly doesn't like the outside world, and is almost like a vampire in how slow it is to respond to light. There were times where we were just waiting for Android's brightness controls to kick in as we ventured out and about. Clearly our Vitamin D levels are higher than what the G42 is delivering.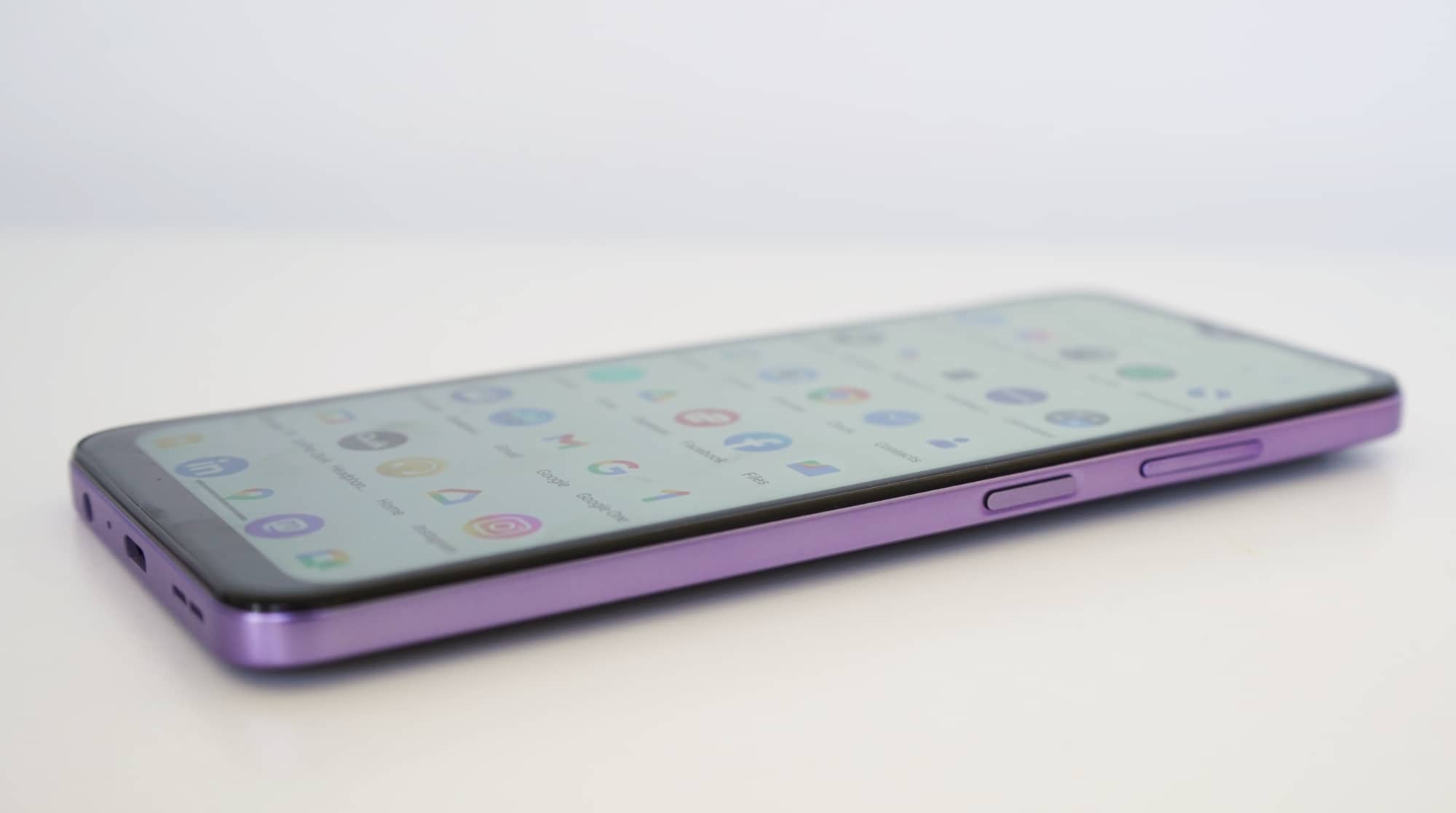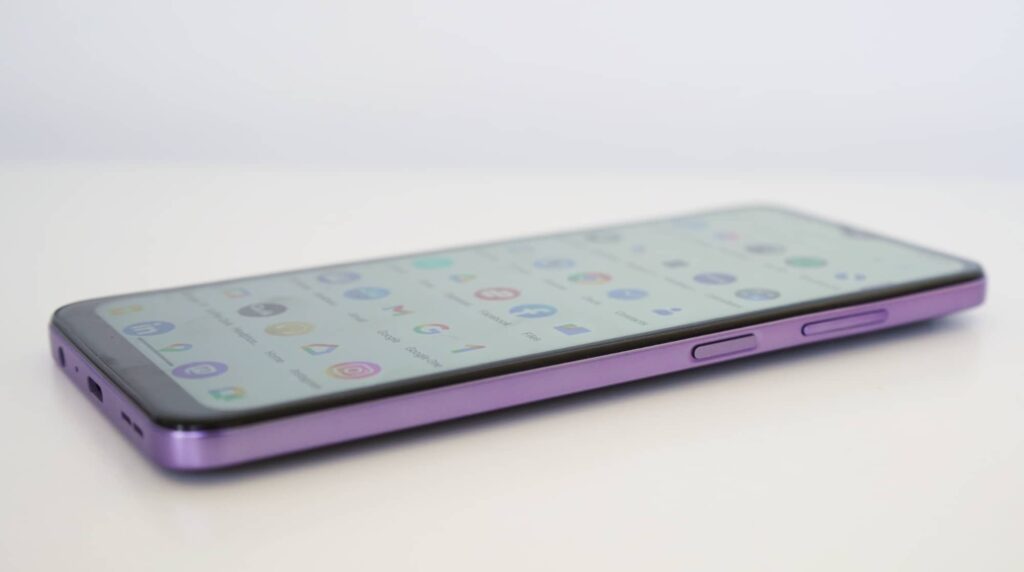 It's a similar situation with the processor and memory, which can't be taken out and just don't lend themselves well to multitasking or lots of app usage. At times, the Nokia G42 will just lag, and you may find the whole thing frustrating.
The slow issues also affect the camera, which can take a second or so to fire the shot, and what you get out doesn't always look super sharp. It's not the best camera by a long shot.
HMD Global also limits the number of updates, with only two Android operating system updates, which will take you up to Android 15 in 2024, but that's it.
Final thoughts (TLDR)
Possibly the most confusing aspect of the Nokia G42 5G's repairability is that it applies to a phone that we can't see anyone keeping for more than two-ish years.
It's really cool that HMD offers this service, but between a lack of OS updates for Android and the fact that this isn't a super exciting or even highly polished phone means the likelihood that you will need or want to repair it is diminished somewhat.
That makes the G42 5G a phone with promise for folks who like to fix things, but also a phone where we're not sure really anyone will. If the phone was perhaps better, fixing it yourself might be more interesting and a solid long-term proposition.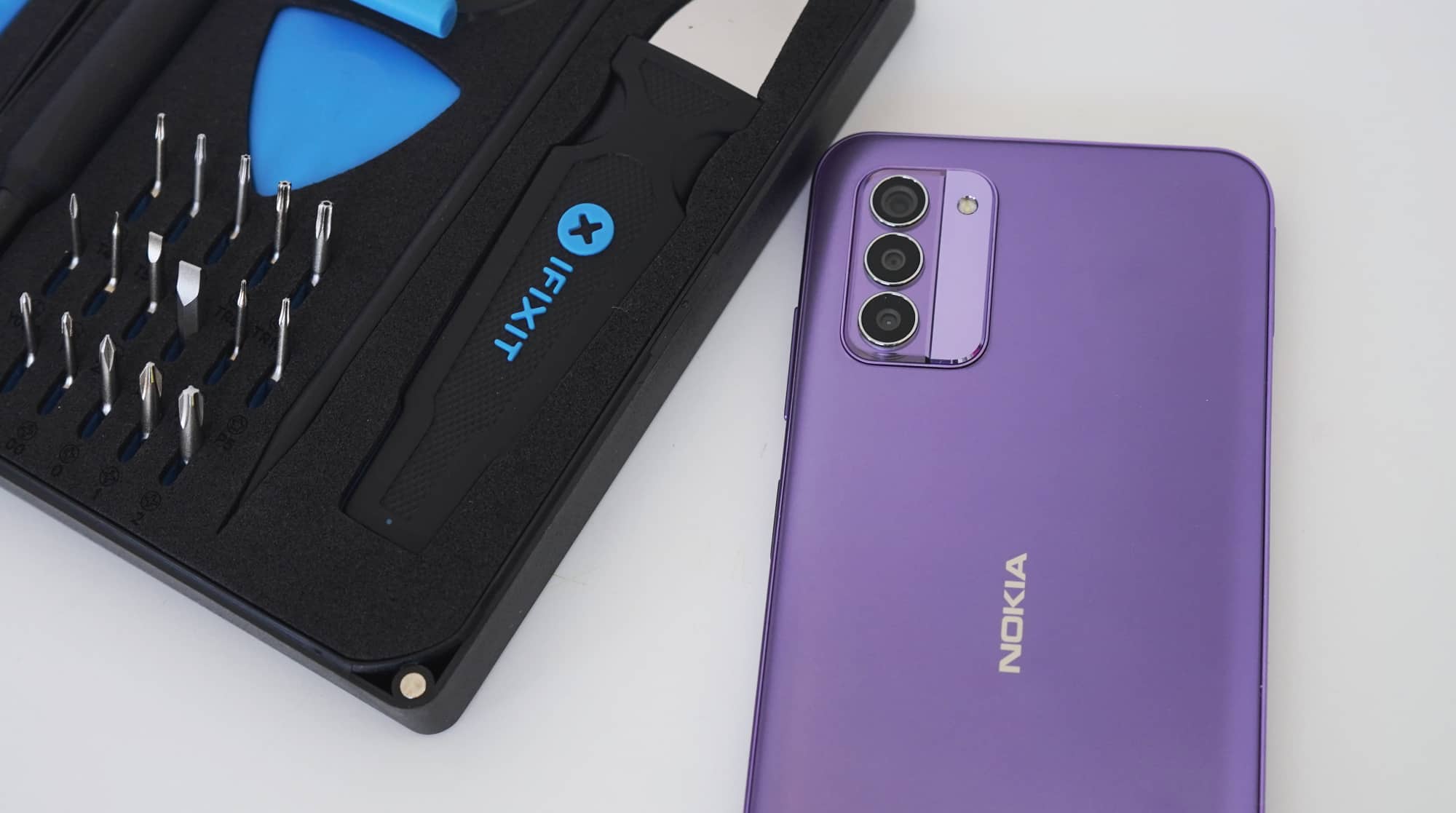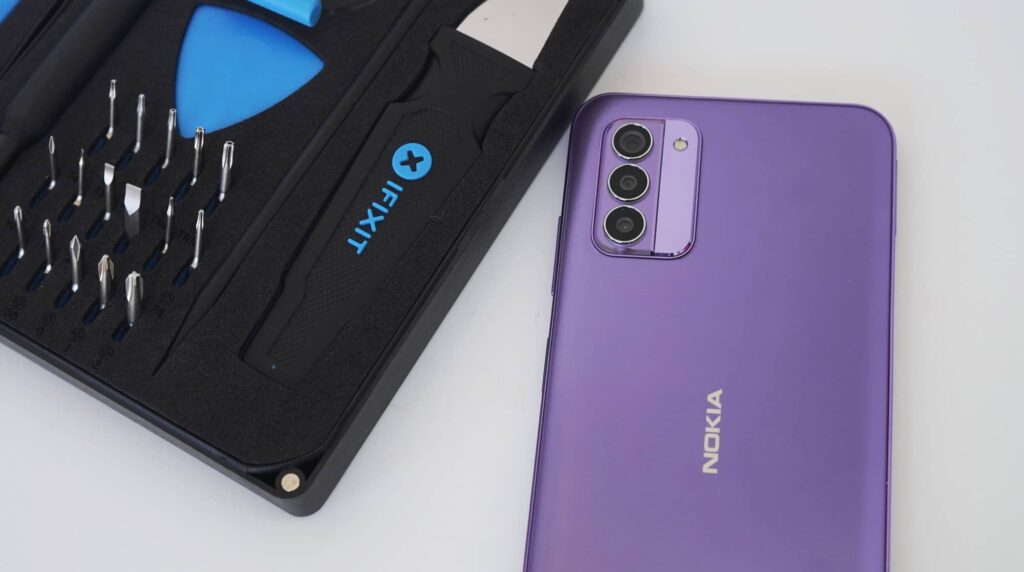 As it is, the Nokia G42 5G is another mid-range phone with typical mid-range issues, and something you can fix yourself.
About the only other thing it has going for it is an impressive battery life, which could well be the deciding factor if every other mid-range phone with an HD screen didn't have the same thing, and they typically do.
So the best thing about HMD's Nokia G42 5G isn't even the phone itself. Rather, it's the promise that as we see more Nokia phones, they may return the right of repair to you. Now we just need to see a better phone. DIY needs better than this mid-range mobile.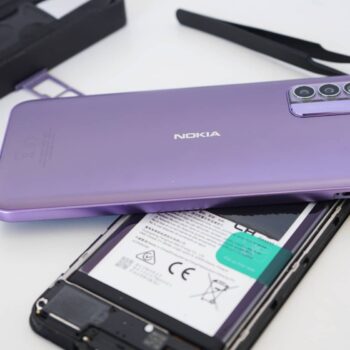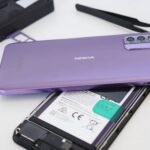 Nokia G42 5G
The good
Feels great in the hands
Fast enough for basic uses
Offers three cameras
Excellent battery life: as much as two days
Can be pulled apart using a repair kit from iFixit
The not-so-good
HD-only screen
Screen is slow to respond to brightness
Camera is slow and soft
Not remarkably fast for anything more than web, email, phone and text
Very limited Android OS updates