What's in store for the next stage of the iPad? Even though the beta is buggy, it's revealing some neat changes for Apple's tablet.
The iPad has long been pitched as the device that kicks off the "post-PC" era, but it's undergoing more of a merging.
While the iPad is clearly a tablet, the addition of a keyboard is one of the very things that makes an iPad more than mere content consumption gadget, and fully into content creation, and it's not the only thing. Throw in that pen and stylus — the Apple Pencil — and the whole thing becomes a proper content creation machine, with the ability not just to consume, but to make.
"Making" is normally the territory of the laptop, but thanks to powerful hardware and a fantastic app ecosystem, it's also a place the iPad can stretch into.
But not all is perfect for the iPad. Its operating system has been just a large version of what you get on the iPhone with iOS, but that's something set to change.
Within the next few months, Apple will stick a bow on iPadOS and call it complete, releasing it to iPad owners everywhere.
What's coming, and what's to look forward to?
The strength of the iPad
With each subsequent release of iOS, we're seeing Apple recognise that its mobile devices are becoming more and more powerful. It's not just power, but also capability, because you can do some serious work with an iPad.
Bring the keyboard or leave it at home, because the touchscreen is definitely fast enough. Whichever you choose, you can get work done, take notes, write books, work on spreadsheets, slide presentations, and even get a bit of coding under way.
Creatives of the world can get a lot done on the iPad and iPad Pro as well. All iPad models support the Pencil, which means drawing and design apps can be used from the iPad 9.7 for everyone to the smaller iPad Mini and the more expensive iPad Pro. But more than that, the iPad Pro supports USB Type C, which means if you have a camera, you can move RAW images directly to the iPad by way of that Type C port.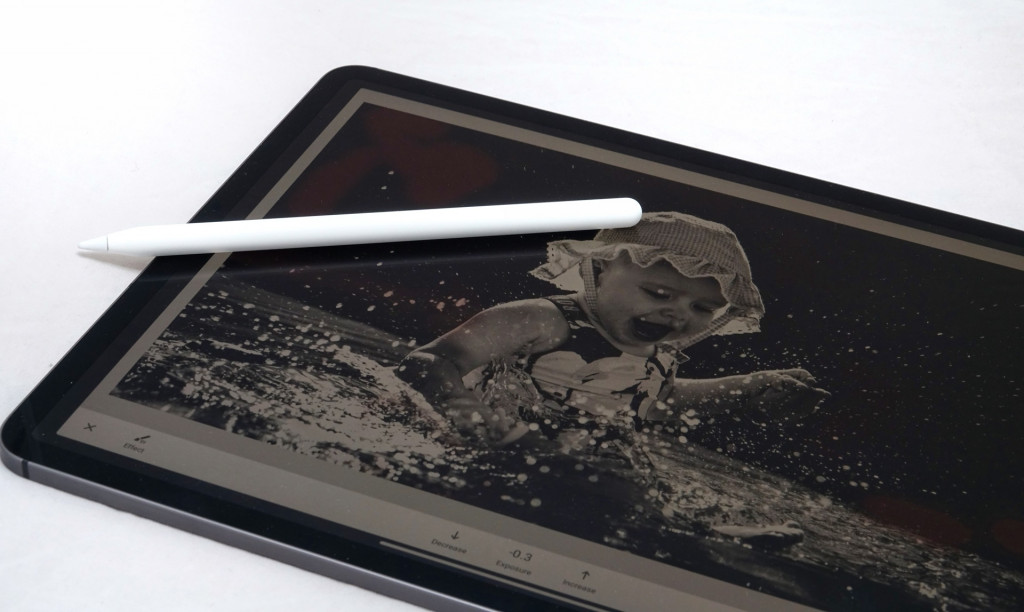 Whatever you need the iPad to do, essentially it can do it, but the operating system is the bottleneck. It does a good job, sure, but a computer will give you more capability and more power overall.
The iPad clearly needs a little more from its operating system, and that's where iPadOS comes in.
What iPadOS brings to the table
A bit of a fork from iOS 13, the next level of the iPad operating system gets an assortment of features that turn the iPad into something more like a computer.
That means more emphasis on multitasking and more file control, not to mention more support for things you might do on a desktop.
One of those is a version of Safari more like the desktop, which means Safari on iPadOS will render pages more like a desktop computer. Of course, you can resize the window by throwing Safari windows into side views, and that'll bring the mobile approach to Safari on the iPad, but it's good news that the iPad will see a more macOS-take on web browsing shortly.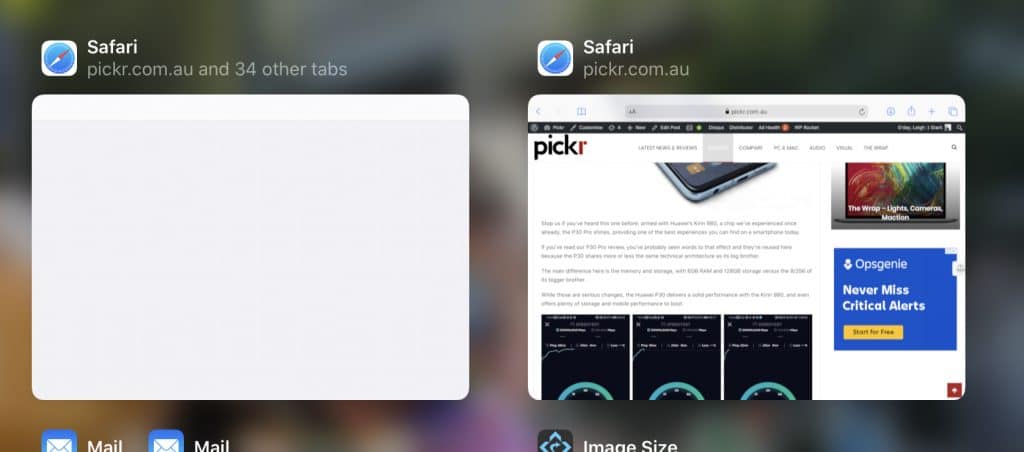 You can also run independent Safari browser instances on your iPad, much like you can on a desktop. It's very much like running windows of Safari on macOS, but they take up the entire screen. Right now, though, the only way to pick between several instances is with multitasking, but that has been improved.
Multitasking has been gradually getting better on the iPad, but it's not always been something that has worked amazing well. You've been able to load some apps by each other, such as mail and Safari, but not two of the same apps.
Fortunately, that's coming. Tested in the beta version of iPadOS, you can run two copies of Mail side by side, and two instance of Safari side by side. We imagine this will be extended to more apps as and when iPadOS comes out, but it's a nice glimpse into how multitasking will work on Apple's tablet.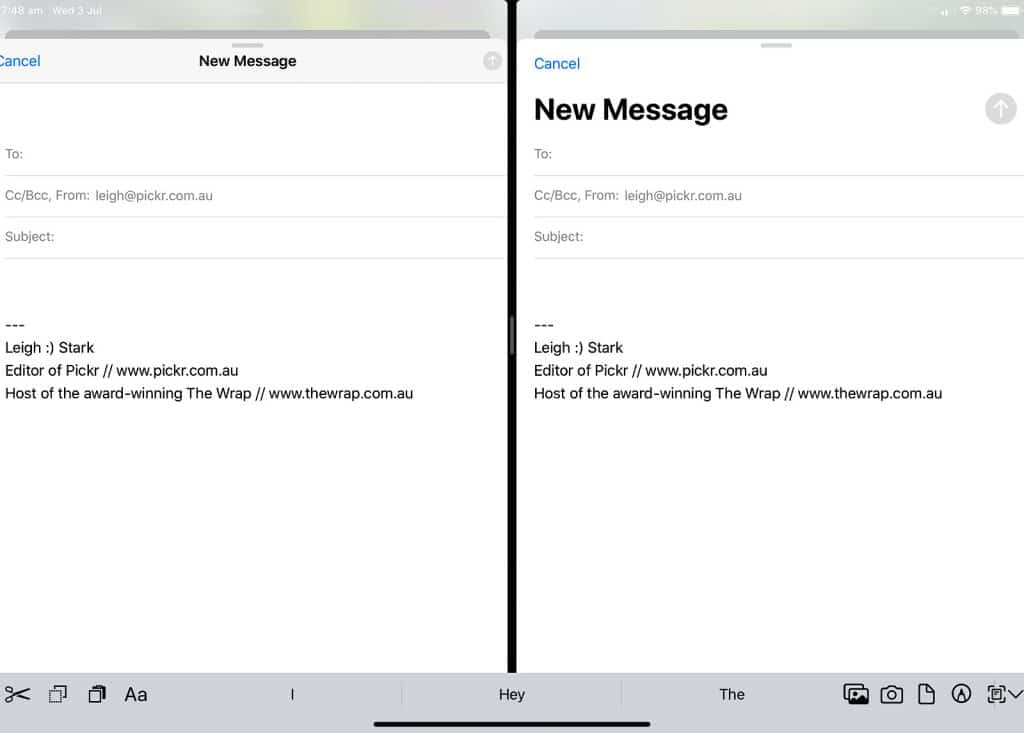 There are also new three-finger gestures for cut, copy, and paste, gestures you might not remember, though even if you don't, the keyboard combinations you use on a Mac also work.
If you're as reliant on Email as we are, you'll find more organisation for response options,
The Files app also will become more useful, with direct support for devices you plug in, making it more like a laptop or desktop.
But perhaps the most interesting change comes from the desktop and dock. On the desktop side of things, you get smaller icons and your day as seen through widgets. They're the same widgets normally seen on the lock screen on previous generations of the iPad, but they make more sense on the desktop of an iPad, and it works better.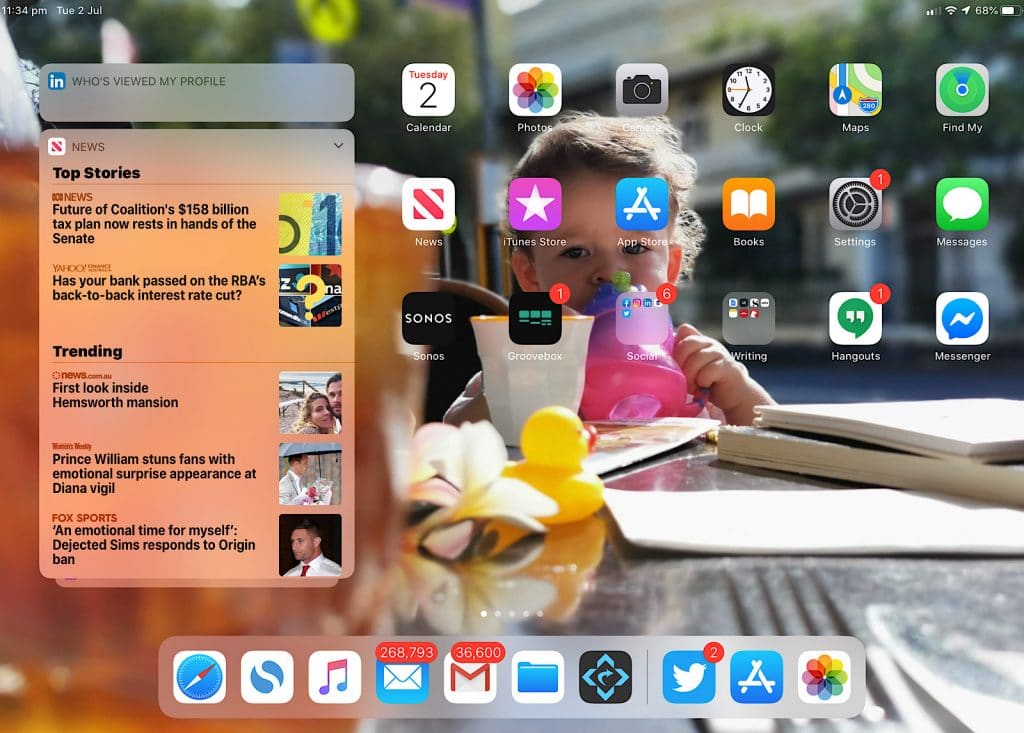 The dock is also still like macOS, a handy upgrade we saw back in iOS 11 as the iPad started to become more computer than mere tablet, though it now makes suggestions for the sorts of apps it thinks you're going to use.
In beta, those suggestions aren't entirely useful, but then it could be just one of the many bugs of iPadOS. Right now, those bugs are many and varied, and include:
Split screen apps not rendering properly
Apps set to hover being unable to flick away
FaceID not working at times
Safari not allowing you to press some webpage buttons
Emails not rendering properly and going off the screen
Some app crashes
Of course, it's a beta, and this sort of performance is expected in a beta. If you feel you can deal with these issues, you get to see what iPadOS brings ahead of its release.
When will iPadOS be released?
Officially, Apple hasn't put a specific month on the iPadOS release, outside of saying "spring 2019" for Australia and the reverse of autumn in the US.
However, in recent times that Apple has released in that time frame, it's usually an indicator of September or October, and often alongside a new iPad.
September isn't very far away, though, so waiting isn't exactly a long distance, so if you feel like you could go without the bugs in your life, it'll be easier to just wait and glimpse at what you might see from previews like this.
By the time it comes out, the bugs should be gone, and you'll be able to enjoy your iPad experience the way it was meant to be: a change for the better and closer to a laptop than the iPad has ever managed to see prior.