Quick review
The good
Fast with excellent performance
Still a great design
Includes USB Type C port for charging and data
SD card slot included
Features two standard USB ports
The not-so-good
Casing is still very easy to scratch
No Surface Pen included (and has to be bought separately)
Charging block is massive
Expensive
The Microsoft "Surface" range of computers have already changed the way tablets are seen outside of the iPad, and between these and the big "phablet" phones, other tablets are running into a bit of a wall.
While most tablets are about content consumption, Microsoft's Surface made the tablet more usable, finally finding a way to make Windows about the touchscreen, and allowing the tablet to be useful for more than just the interactive consumption of media. Instead, it featured impressive hardware and support for anything Windows could run, making it ideal for the creation of things in your life, and helped to change the way tablets were seen.
But the regular Surface couldn't do it by itself, and if you needed more grunt and more firepower in your life — if you need stronger hardware because your work requires it — Microsoft made a different machine.
Built from the same DNA as the Surface, the Surface Book offered that hardware in a bigger form-factor with a strong keyboard, more ports, an extra battery, and the option to include a discrete and dedicated graphic processor. And it was a success, though it has been getting a little long in the tooth, with a good two years until it has seen a proper update.
Now, the new Surface Book is here in the Surface Book 2, so what's changed, and is it enough to make you go out and buy one? Has the Microsoft Surface Book 2 come bearing both power and value?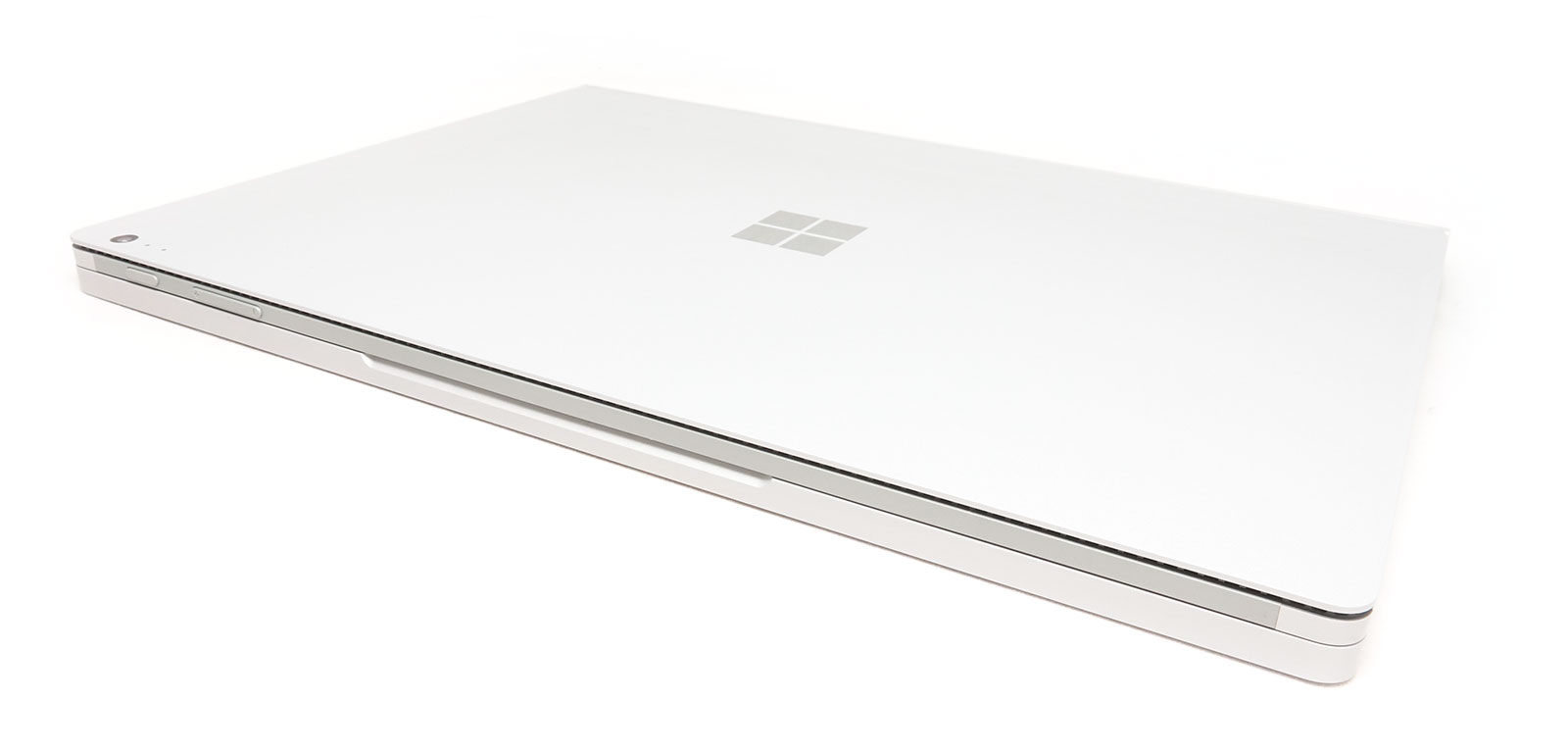 Design
For Microsoft's second-generation Surface Book hybrid computer, the creator of the Surface line-up and the folks in charge of Windows haven't done much to the design, and that's a good thing.
The first Surface Book included some pretty creative design, thanks to an interlock system that held the screen section in place, as well as metal body that offered a subdued but still futuristic look and feel, and the new Surface Book 2 continues that, keeping things largely the same.
That means you'll find a grey metal body with the keyboard and mouse section offering a battery for recharging the main section, which is actually the 13.5 inch screen with all the hardware sitting underneath.
Microsoft's hardware design isn't so dissimilar from other 2-in-1 machines being made, what with the computing hardware sitting under the glass of the screen, but the actual design and how it fits with the keyboard section is unique, shared only with Microsoft's Surface Book computer (which is technically the first of them).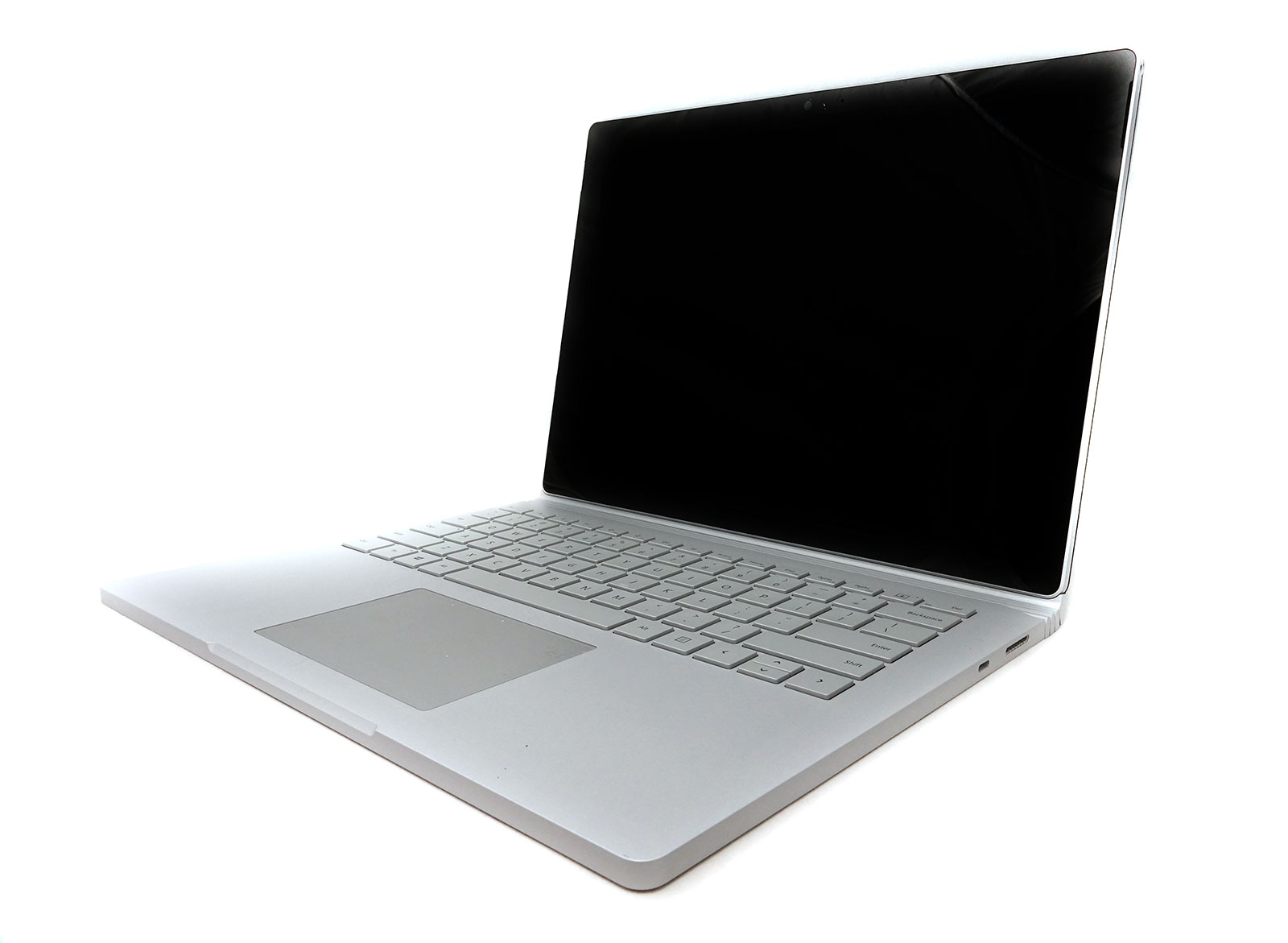 Features
Inside that screen section, Microsoft has provided a fair amount of hardware, offering up to Intel's latest, with the eighth-generation quad-core Core i7, 16GB RAM, and up to 1TB of solid-state storage, which is what our top of the line Surface Book 2 offered.
If you go a little lower, you'll find Intel's seventh-generation Core i5 technology on-board, with 8GB RAM and either 256GB or 512GB of solid-state storage.
The more spec'd up version (like the one we reviewed) will include a dedicated Nvidia's GeForce 1050 graphics chip, with a built-in battery, too.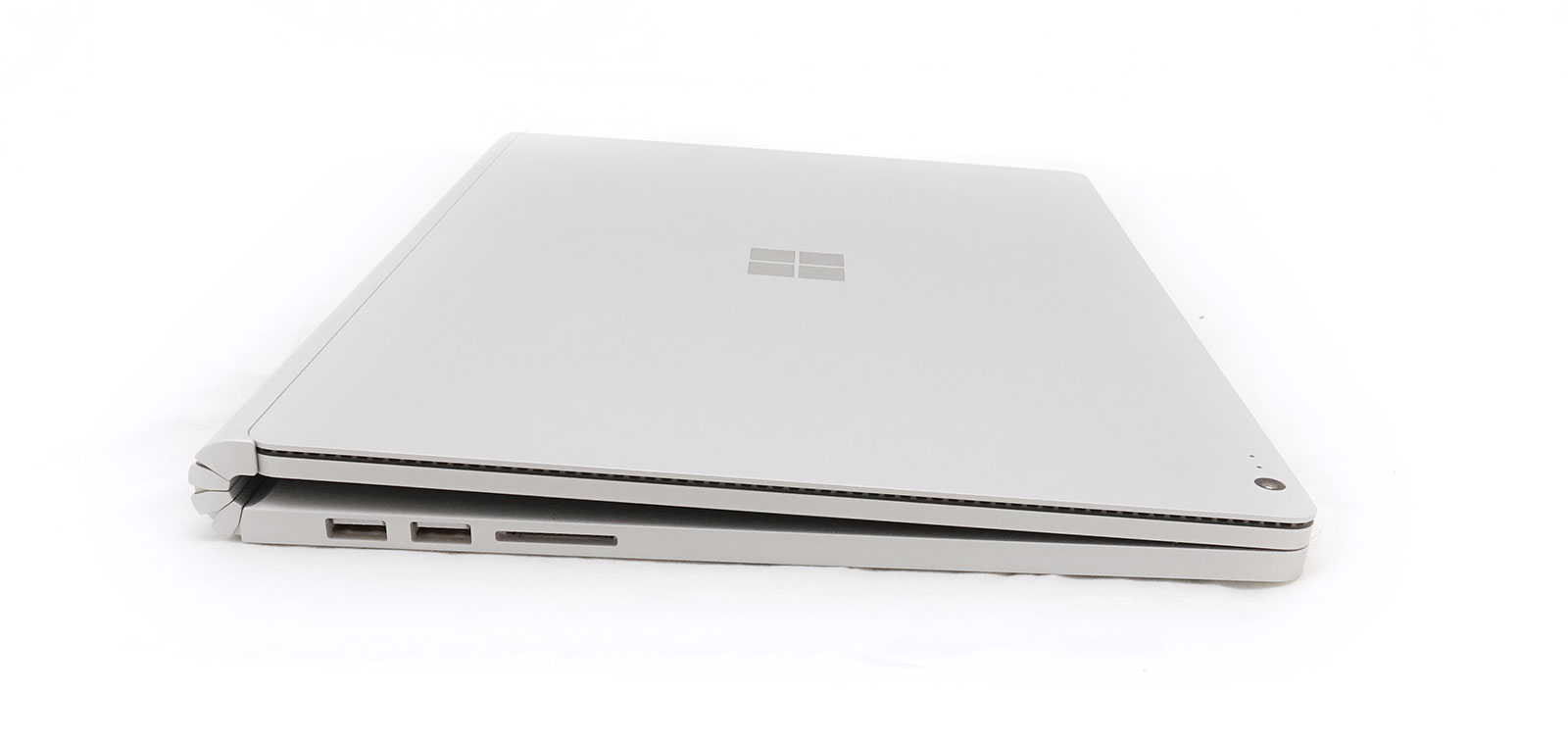 A second battery can be found in the keyboard section, which will charge up the first, while that keyboard section also supports two USB 3.0 ports, one USB 3.1 Type C port, an SD card reader, and Microsoft's Surface Connect port.
Wireless can also be found in the Surface Book 2, but it's there in the screen section, with 802.11a/b/g/n/ac WiFi and Bluetooth 4.1 with support for Low Energy (LE).
Cameras are also found here, too, with a 5 megapixel front-facing camera, while the back sees an 8 megapixel autofocus camera. The front camera is paired with Windows Hello technology, too, allowing you to login simply by showing your face.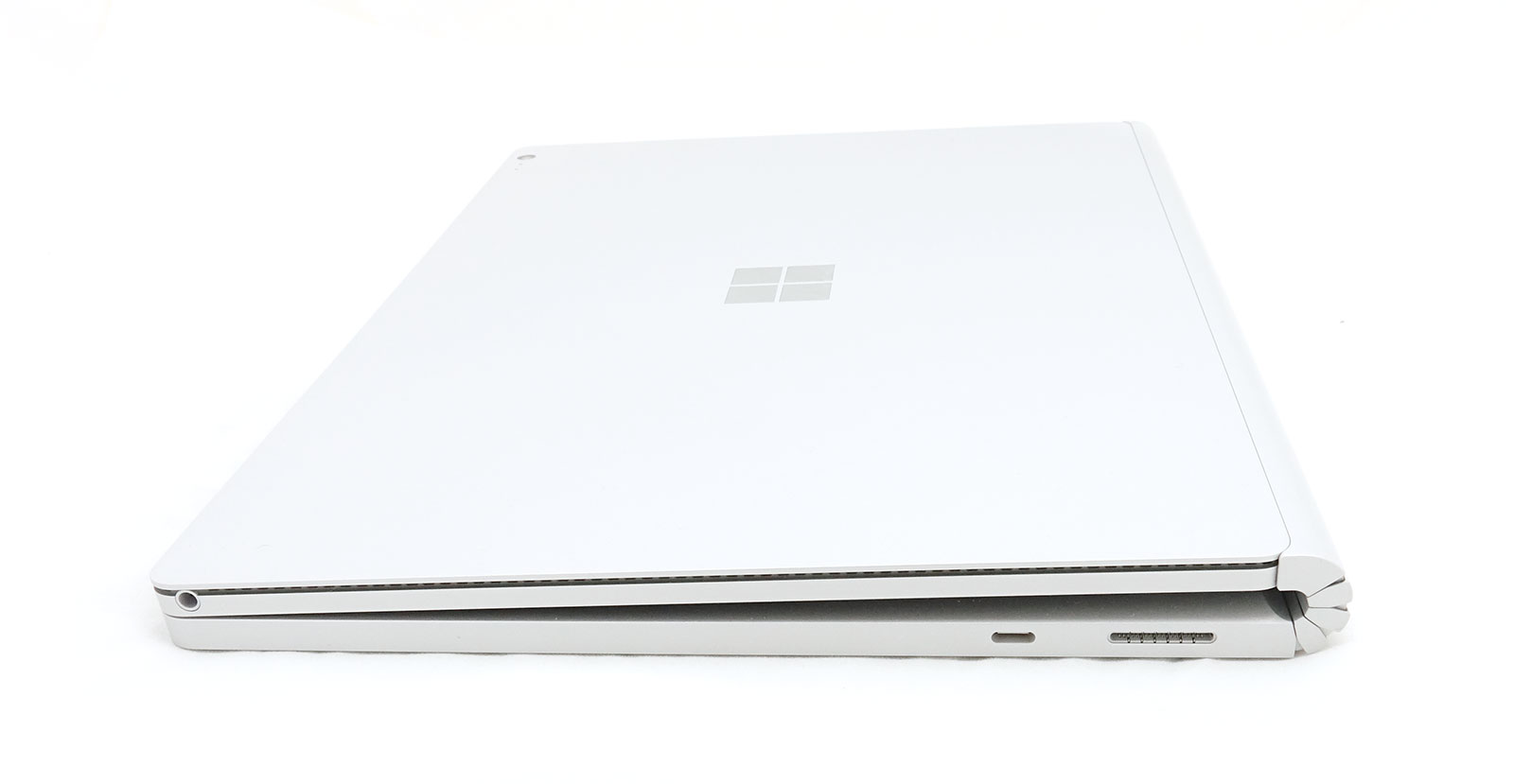 And of course there's that screen, with the Microsoft Surface Book 2 sporting a 13.5 inch display running a resolution of 3000×2000, and offering ten points of multitouch.
Buttons can also be found on the screen side, with power and volume on the top edge, and a 3.5mm headset jack on the right-most edge.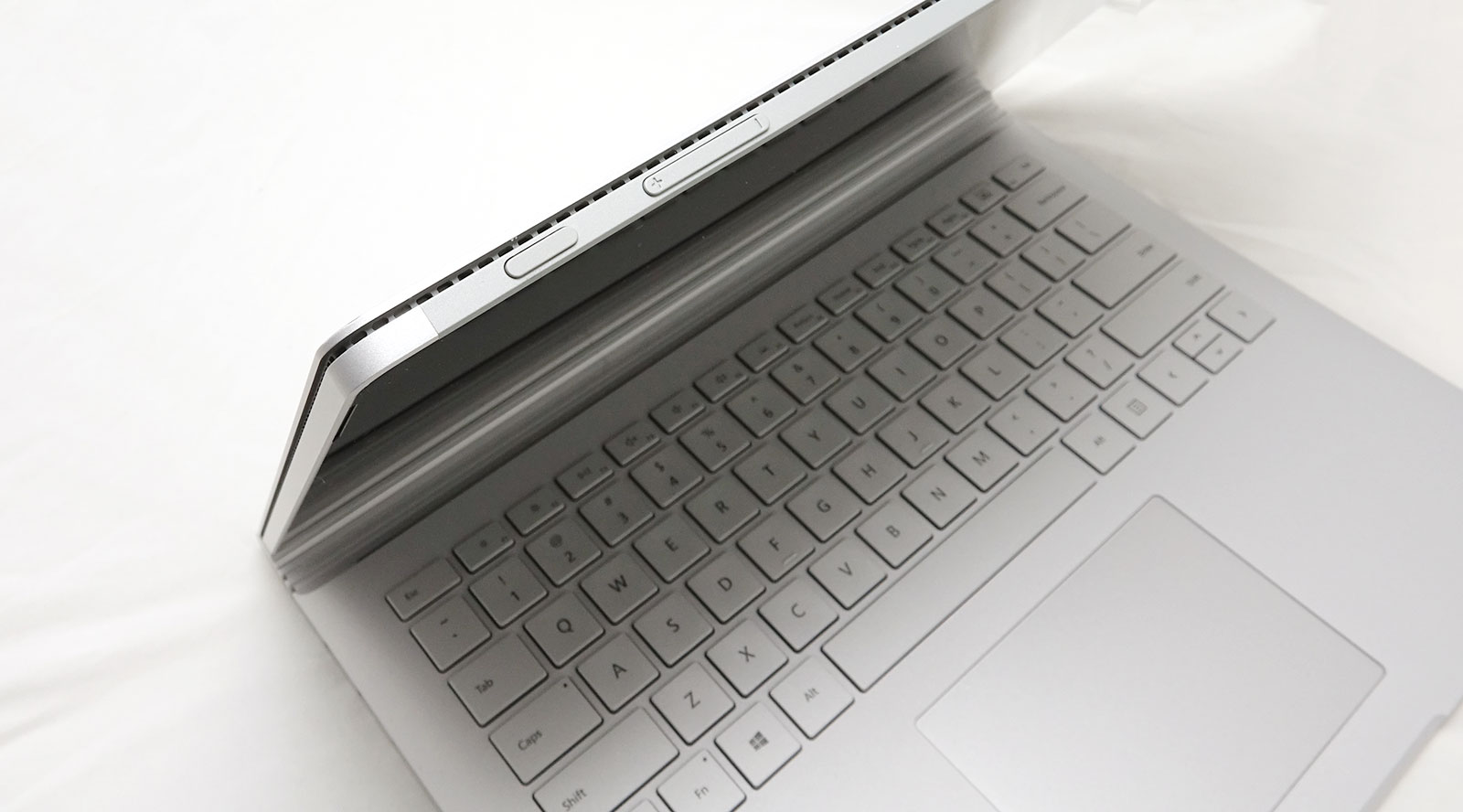 In-use
With technology exactly like other high-end computers, it's not hard to work out that using the Surface Book 2 isn't dramatically different from using other Windows computers, particularly ones as high powered as this one.
So that means you'll be relying on a touchpad mouse, a solid keyboard, and a touchscreen to use Windows 10 Pro, though there is one difference from the first Surface Book: no pen.
Sadly, the Microsoft Surface Book 2 does not come with the Surface Pen, leaving Microsoft's Wacom-engineered stylus as one of those optional extras, and cutting the Surface Pen from the package, even if you go full hog and by the most expensive one of the bunch.
That makes usability just a little different, with no ability to write or draw on the Surface Book 2 out of the box, unless you've bought one alongside or you have one spare from the old model.
We're not going to say it is totally missed, but if you happen to be an artist or someone keen to write thanks to Microsoft Ink, you may feel more than a little dismayed, particularly since less expensive computers arrive with support for Microsoft Ink complete with a pen, and Microsoft's Surface Book 2 isn't exactly cheap and doesn't.
You can call that one a total usability miss by Microsoft, because we sure do.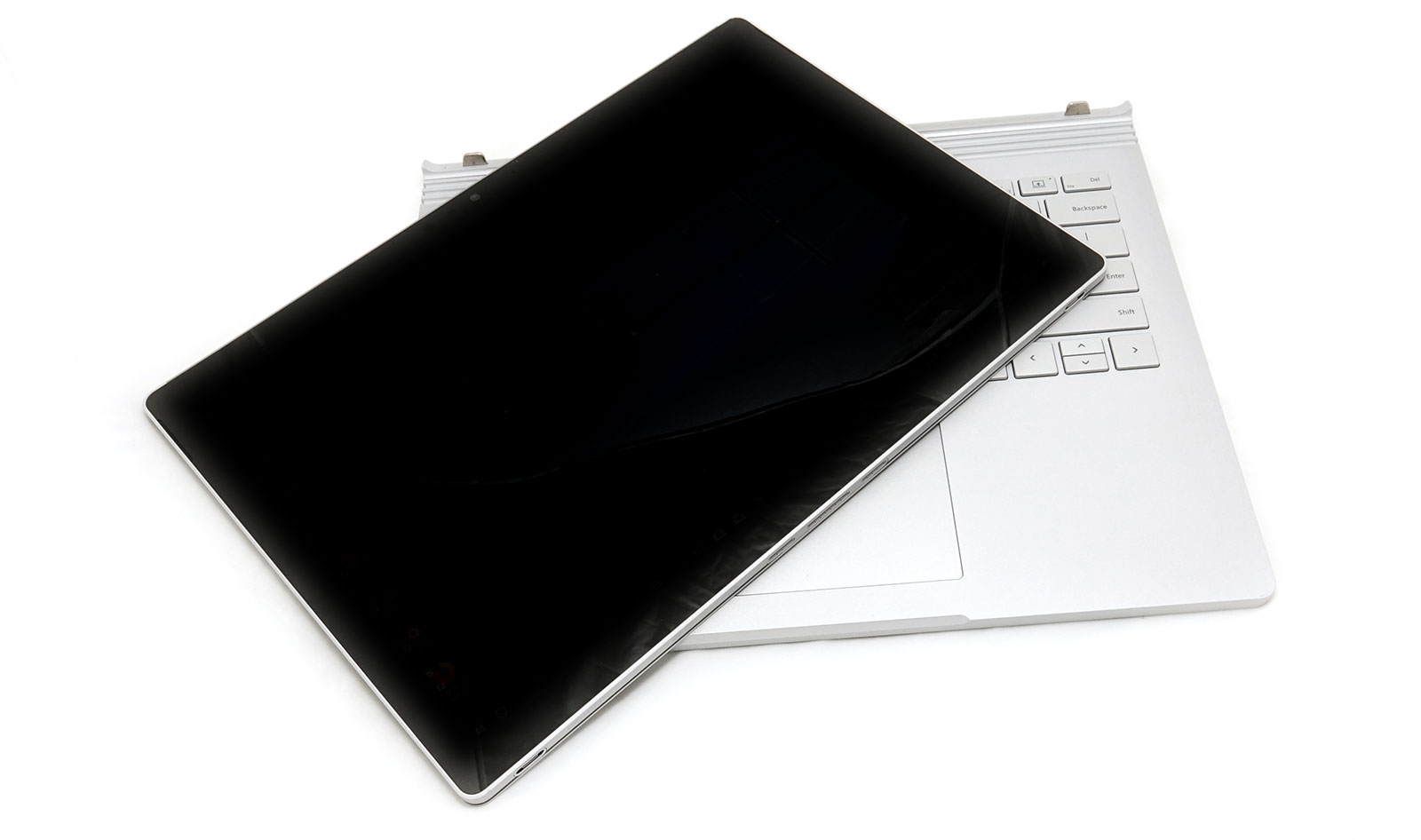 Performance
Fortunately, the Surface Book 2 more than makes up for this omission in terms of performance, with the review laptop we were using capable of handling nearly anything that was thrown at it.
The Intel Core i7 our review Surface Boom 2 was armed with a more than capable 16GB supply of RAM, which meant that pretty much every app we threw its way was handled with no problems.
While regular office work isn't the main remit of the Surface Book 2, it can certainly handle that, and then some.
In fact, we pushed video through our Surface Book 2 in both Adobe Premiere and After Effects, editing photos in Photoshop and taking full advantage of this laptop's SD card slot, a feature that has gone walkabout in recent years and is sorely missed.
Development work didn't skip a beat, either, and our development in Unity for virtual reality was handled by this laptop without fail, with lag only really arising when we had everything running and then decided to load too many Chrome tabs. We're sure we're not the only ones guilty of that, and like most computers, this Surface Book 2 can raise a red flag when you decide to go down this path.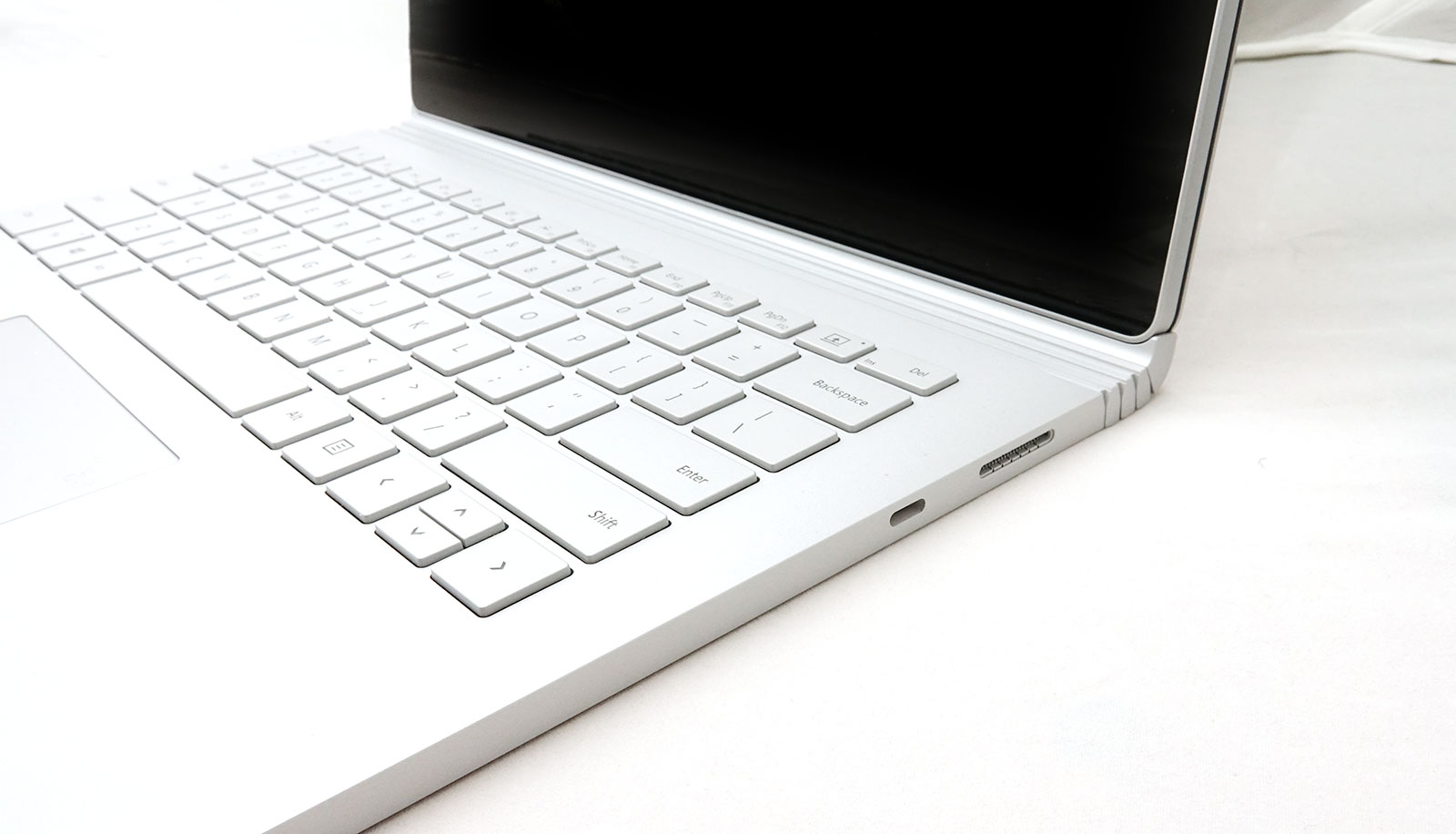 Battery
While the performance is strong, achieving the "up to 17 hours" of battery life listing on the ads isn't quite as easy as say, oh, getting the machine to run at peak performance.
We found closer to the seven or eight mark when we decided to use the performance of the machine in applications like Photoshop and Premiere, which isn't bad, though when we pulled the machine back to standard office work, we saw a little more life.
Obviously, your mileage may vary depending on what you do, but that's not a bad effort altogether.
Value
Value, on the other hand, is a little bit harder, because with a starting price of $2199, Microsoft's Surface Book 2 is a premium prospect as far as pricey PCs go.
For the starting price, you get an Intel Core i5 without discrete and dedicated graphics, while if you spend close to $5K — $4499 for the model we reviewed — you'll find a powerhouse of a machine, sporting an Intel Core i7, Nvidia's GeForce 1060 graphics processor, 16GB RAM, and 1TB of solid-state storage, making it an absolute total beast.
There's no denying that there's a fairly solid range of hardware there, but the critical issue still comes down to price, because this is not a cheap machine by a long shot.
Overall, the value isn't terrible, especially given how it competes with the likes of the steep competition found in the Apple MacBook Pro, but given Microsoft has let go of some of that extra value and now expect you to buy the Surface Pen extra, it's hard to call the Surface Book 2 as good a value as its older sibling.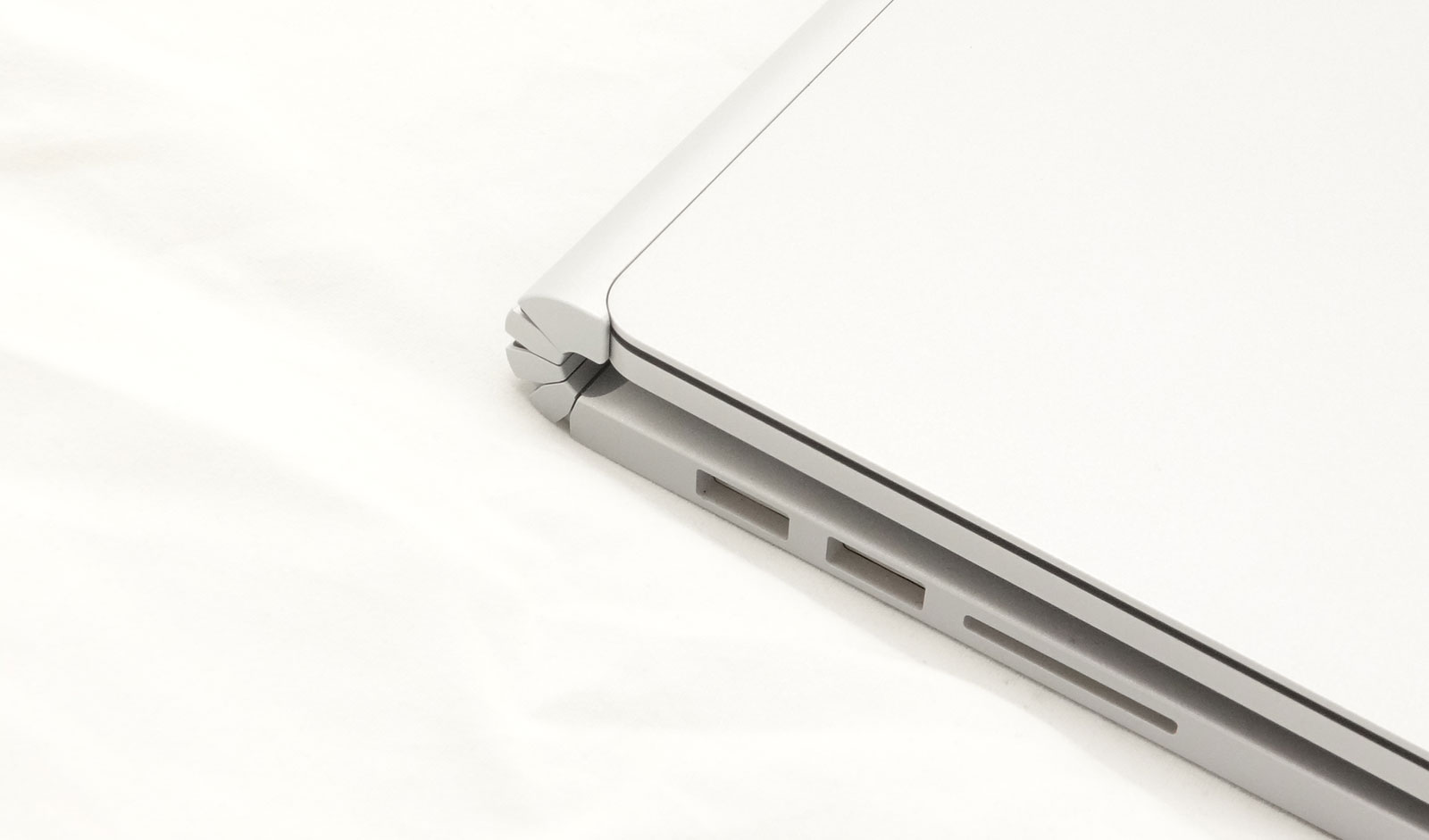 What needs work?
That raises a bit of a question mark over the value altogether, and makes you start to look for things wrong with the Surface Book 2, and we sure did.
As owners of the first Surface Book, our inclination was to look for the cracks, and those start with the casing design, or more specifically, the coating and paint job Microsoft uses in the construction of the Surface Book 2 hybrid laptop and tablet.
Sadly, the coat of paint Microsoft uses for the exterior of the machine is still prone to easy scratches, with the most minor of scuffs showing up on the exterior of the display and undercarriage of the body so, so easily. It's actually rather frustrating how easily they show up, and how little Microsoft has done to improve this issue, which is obviously still lingering from the previous generation, from a couple of years ago.
Microsoft's lack of a Surface Pen being part of the package is also a serious issue for us, partly because it drags down the value, but also because the Surface Pen is one of the things that makes the Surface Book such a fantastic tablet.
While we're not sure everyone will use it, removing it from the bundle and making it a $140 optional purchase not only dents the bundle, but what you use the tablet for, and is a bit of a surprise. It's a device that is made for the side of the machine, clipping magnetically like it does to the Surface Pro, and yet it's not here on the premium laptop.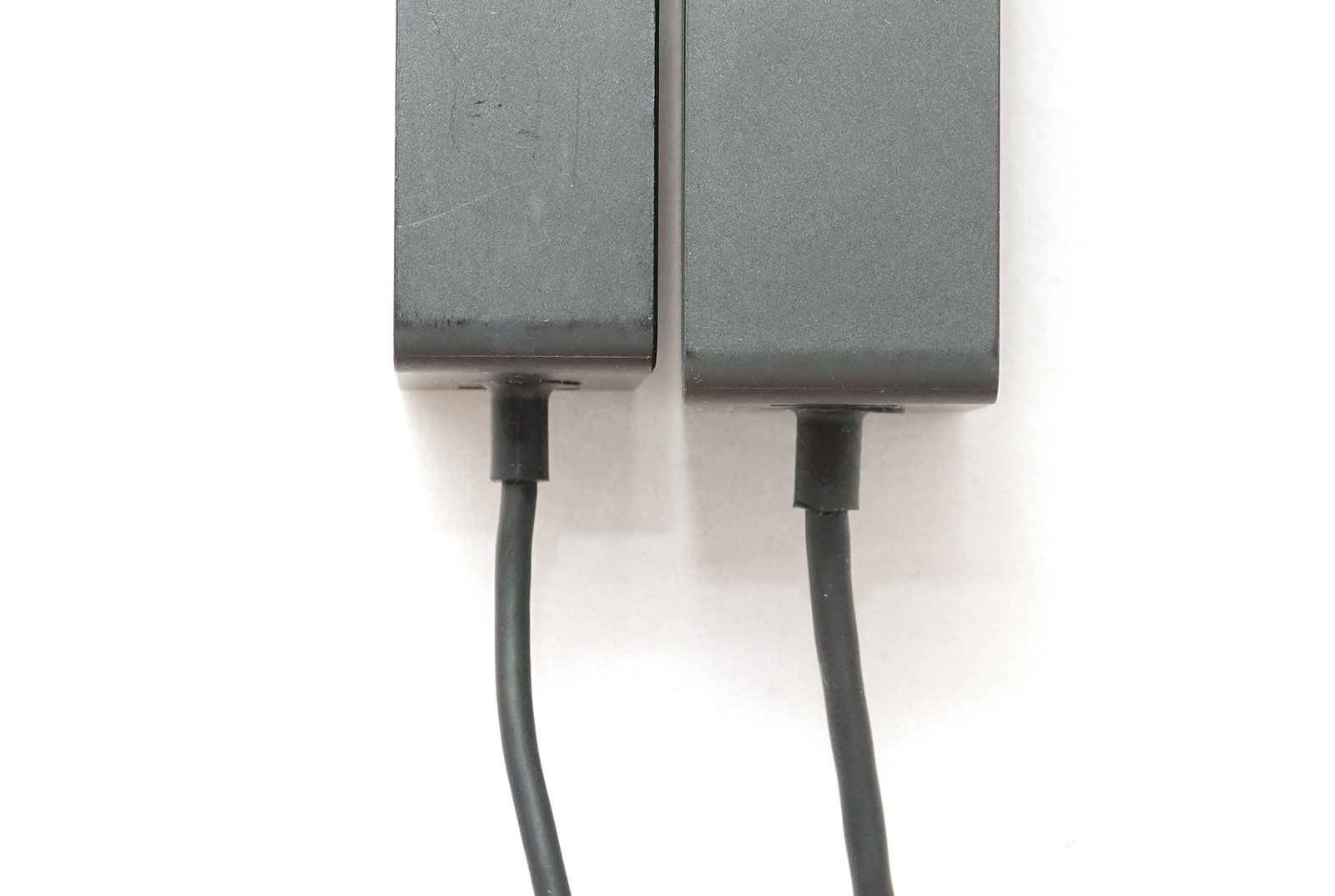 The major price tag is already a bit of a detractor for us, but the other issue is the charging block: it's large, and certainly much larger than it's ever been before. Quite seriously, this is a big charging block, with a larger and heavier power brick that also sports a thicker charge cable.
On the one hand, the thicker cable is better, and gives hope that the cable itself won't break anywhere near as easily as the original variants felt like they would (they didn't, they merely felt like they would). On the other, the brick is so massive, you're not going to want to carry it with you.
There is a positive side, however: the USB Type C connection. You don't have to actually use the big brick to charge, and can rely on that single Type C port to charge the Microsoft Surface Book 2. Though because Microsoft doesn't include a big USB Type C charge connector, this makes things a bit of a problem, because you probably won't have a way charging up the laptop using that connector.
If you do, though — if you go buy a good and powerful USB Type C charging brick — you'll have an extra way of charging the Surface Book 2 up, and that's great, because it at least lets you look past that awkwardly big charging brick.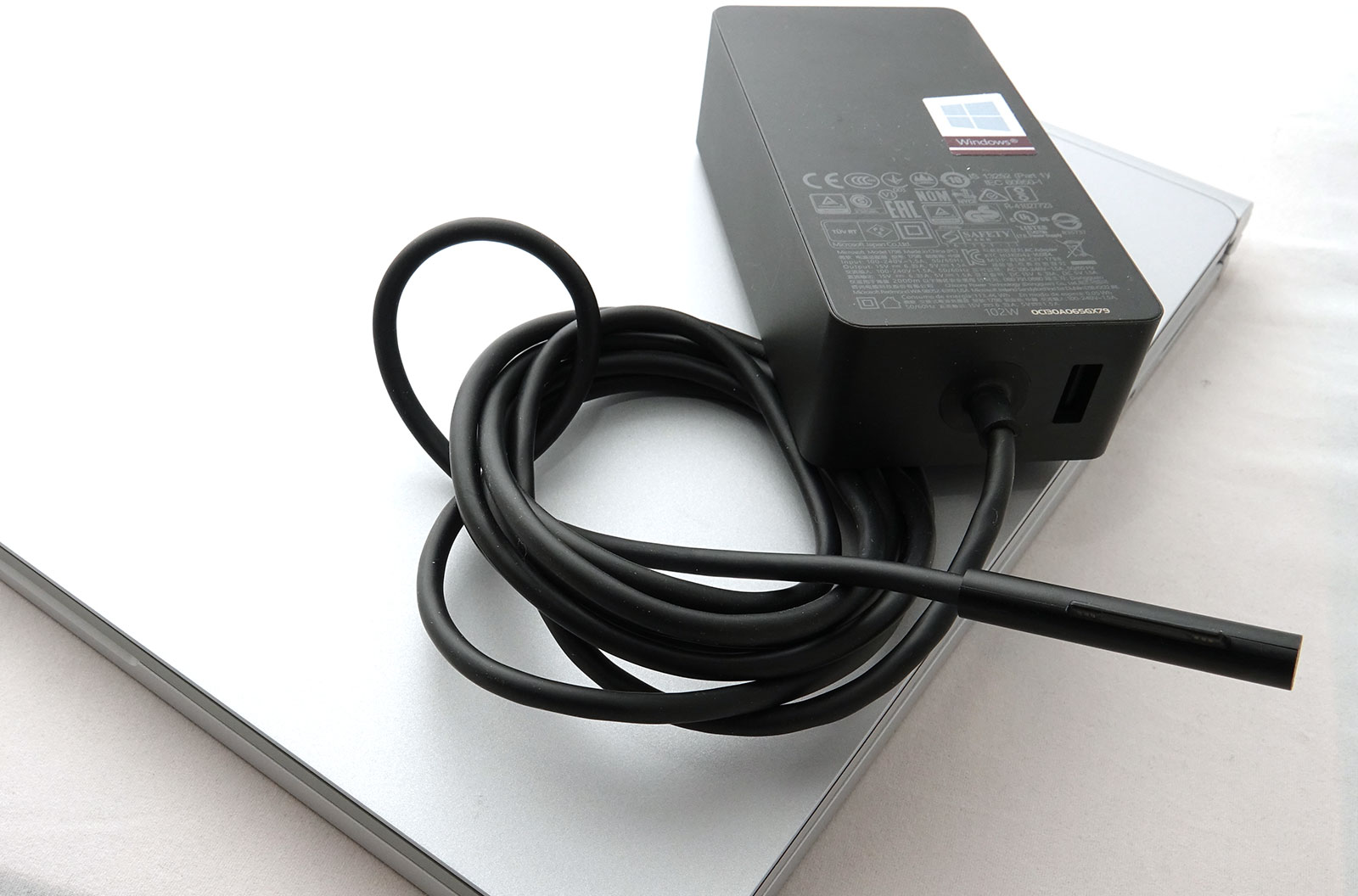 Final thoughts (TLDR)
Every product has its flaws, and while the Microsoft Surface Book 2 isn't without its own share, the laptop-tablet hybrid is still a shining example of Microsoft's hardware division working beautifully.
Essentially, it's what a sequel to the already excellent Microsoft Surface Book needed to be, with a metal body, a lovely keyboard, a great screen and mouse, and beautifully fast innards, complete with a few changes to the port selection.
We're still surprised that the Surface Pen isn't part of the package, as it was one of the very things that made the Surface Book 2 so special. Armed with that digital pen, you had a big tablet that was great for drawing and creative endeavours, with a keyboard and extra battery alongside when you wanted to dock the two parts.
Technically, the Microsoft Surface Book 2 can still do this, but you have to spend more for that, and that's something we're not sure we agree with. The Surface Book and the Surface Book 2 are both incredibly solid tablet computers, but only one of them has the Pen included, and that's a genuine shame. We stand by the opinion that it should still be a main feature, especially as more manufacturers include Windows Ink-enabled pens, something the Surface Book 2 lacks.
That said, if you already have one, you'll be fine, but otherwise, if you find yourself keen to do more creative things, consider the extra $140 spend.
Despite this omission, the Microsoft Surface Book 2 is still an excellent laptop-tablet hybrid, and one to consider if you desire power in one of the biggest touchscreen formats. All that power has to be wielded by someone, and it may as well be you.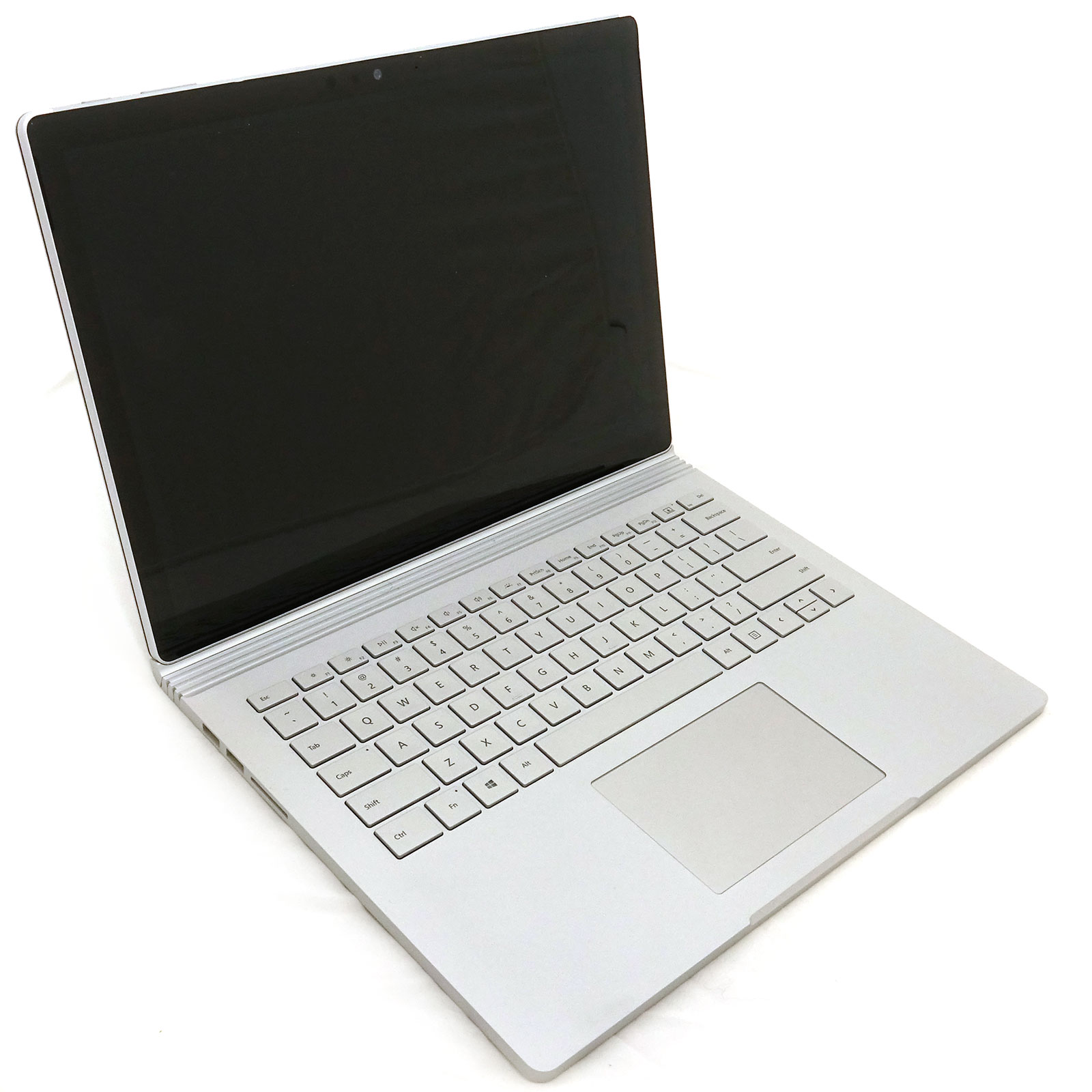 The good
Fast with excellent performance
Still a great design
Includes USB Type C port for charging and data
SD card slot included
Features two standard USB ports
The not-so-good
Casing is still very easy to scratch
No Surface Pen included (and has to be bought separately)
Charging block is massive
Expensive