Quick review
HP Spectre X360
The good
Great design and build
360 degree hinge is neat
Excellent security options with both face and fingerprint
Solid performance
Charges on USB Type C
Includes a standard USB port
The not-so-good
Keyboard layout is a little frustrating
There are laptops and then there are tablets, but sometimes there's something that fits both styles of computers. HP's 2018 Spectre X360 is one such example, and it not only works as both, but does so with grace, style, and a feature set that is sure to attract.
Is the HP Spectre X360 the best laptop-tablet hybrid you can find today?
Design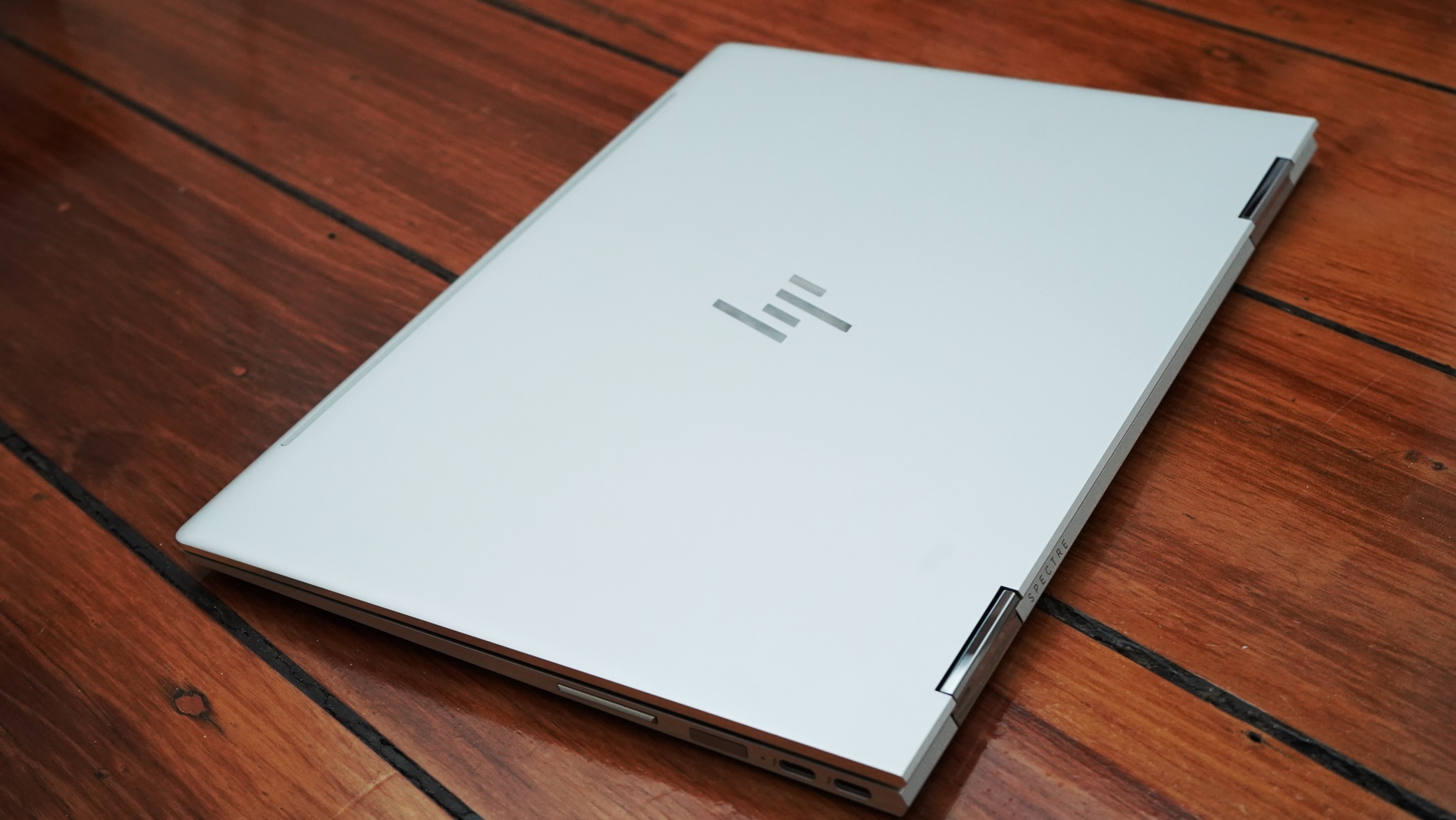 The 2-in-1 has always been a bit of a curious beast, but several years in and with a tablet focus that has been refined, we're finally getting there, having moved away from the bulky combinations we once saw in the market.
Now the designs are positively slender, with a screen and keyboard section like a traditional laptop, but connected by a 360 degree hinge that allows the thin screen to fold back onto the thin body, producing a machine that is every bit of its "spectre" name it aims to be.
The metal design helps make it this way, as does the silver look, and everything here feels like a laptop that bridges that hybrid middle ground HP is going for. It's not the unibody metal machine Apple designs in the MacBook Pro, but it's still very sleek all the same.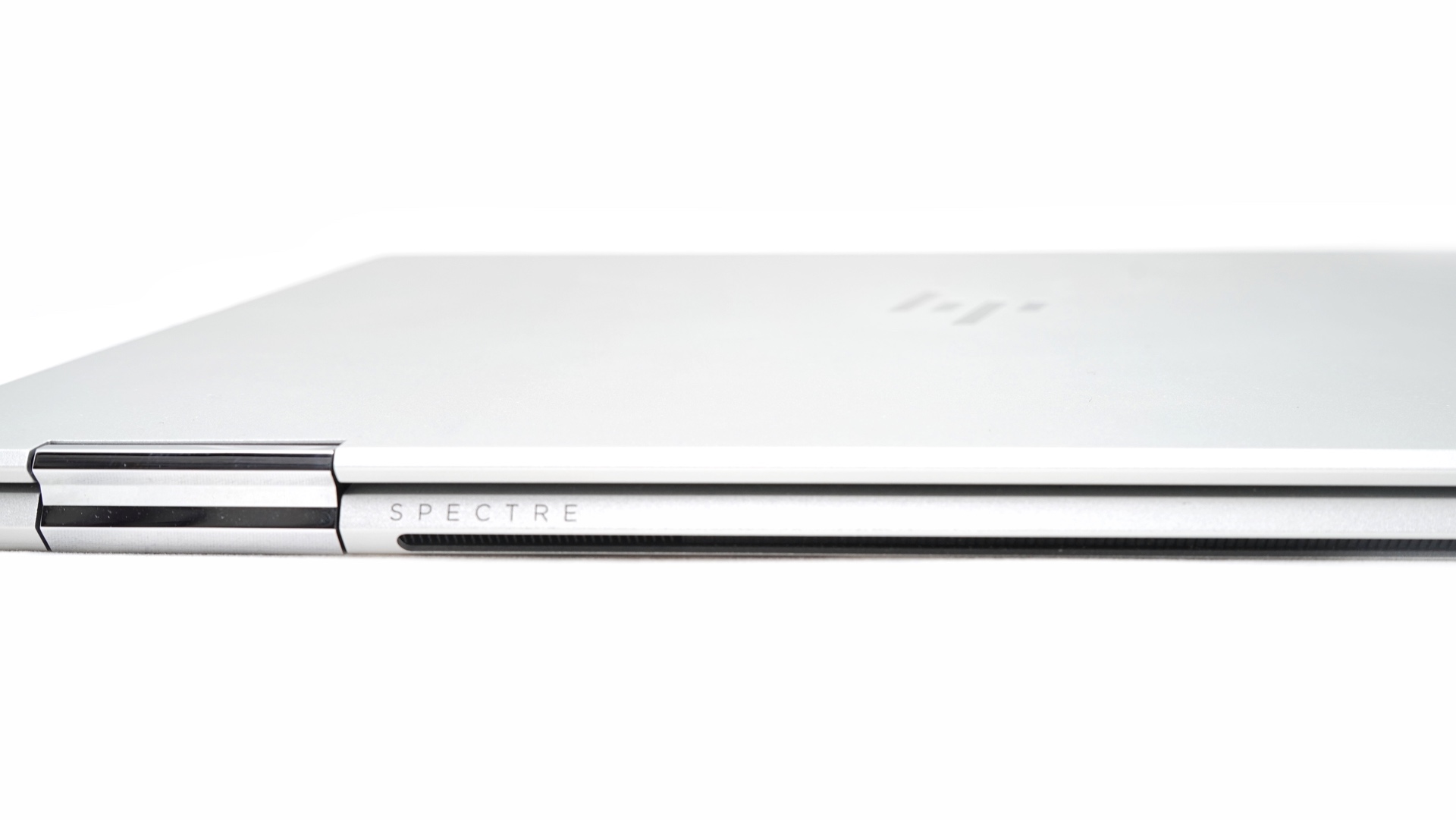 Features
Under that metal exterior, HP has provided a fairly impressive blueprint, and one that should keep most people happy.
You'll find one of Intel's latest here, with an eighth-generation Core i7 8550U processor, 16GB RAM, and 512GB solid-state storage, with the ability to upgrade that with a little bit extra thanks to a microSD slot found on the left side.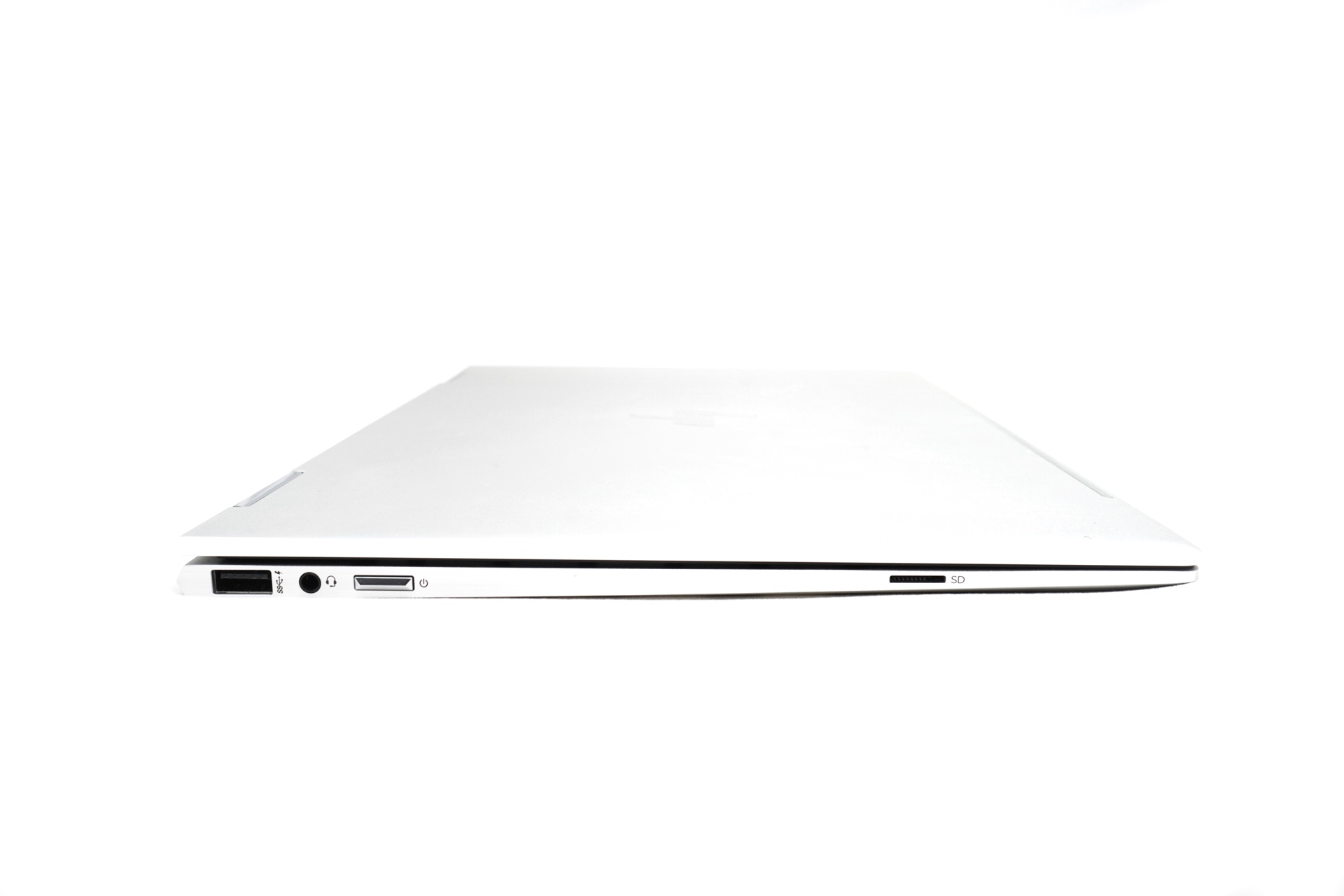 Connection options are fairly solid, too, with two USB Type C ports with Thunderbolt 2, one standard USB Type A 3.1 port, a 3.5mm headset jack, and wireless working over 802.11a/b/g/n/ac WiFi and Bluetooth 4.
This works inside of a laptop running a 13.3 inch Full HD 1920×1080 display protected by a layer of Corning's scratch-resistant Gorilla Glass, and connecting to a keyboard and mouse section of a body with a special hinge that allows that screen to shift all the way to the back of the laptop.
That's what makes it a 2-in-1 device, and making it do double duty starts with the screen.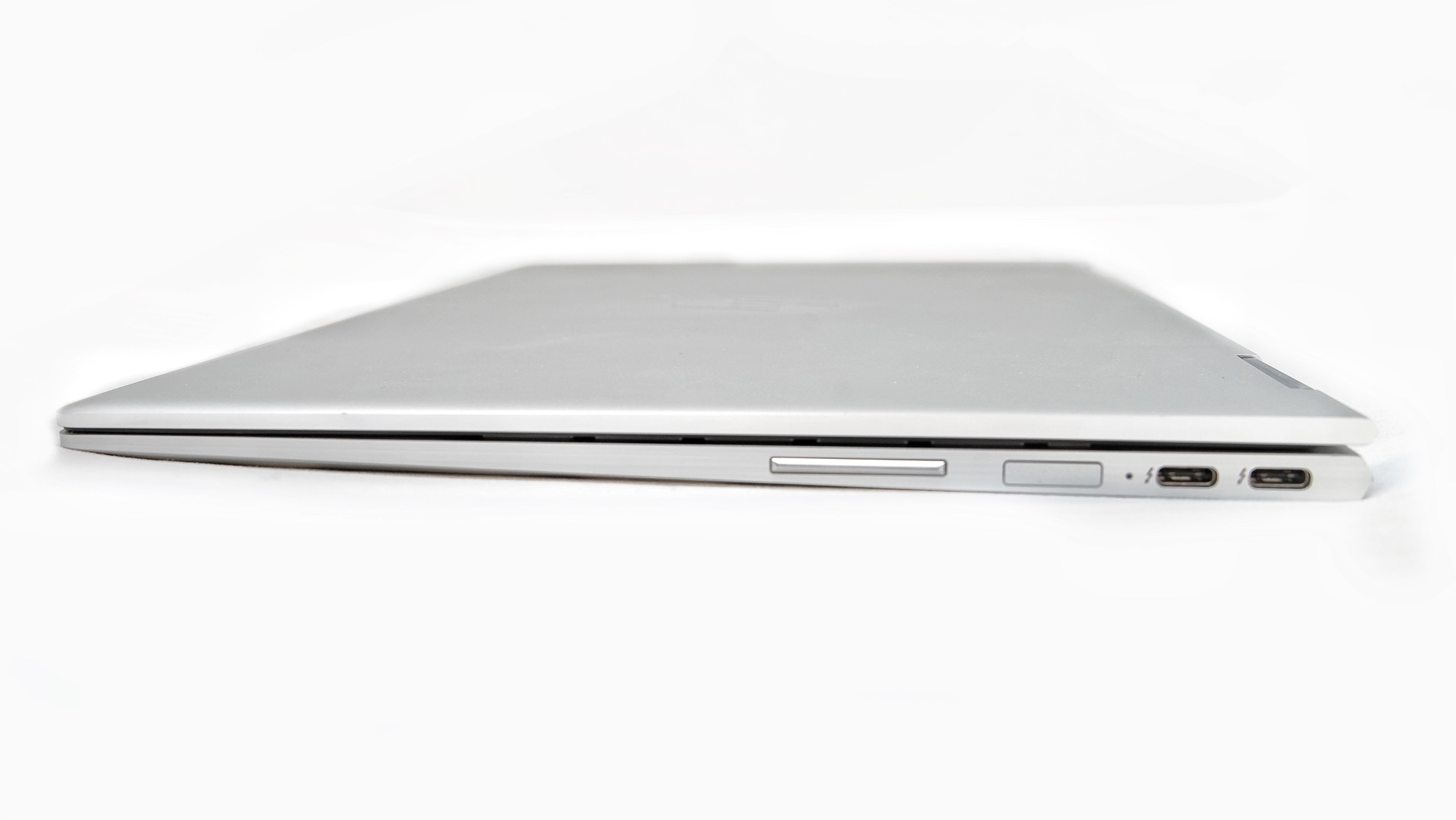 Screen
Specifically, it starts with a touchscreen, and one that in this case is set to the standard of 1920×1080.
You'll find ten points of multitouch here, not to mention a pen included, though the hinge also helps that screen to wrap around the back, creating a 13.3 inch Windows tablet.
Few apps on Windows have really been made for tablet use, but that pen definitely helps, as it lets you get a little sharper with what you're selecting.

Performance
With an Intel eighth-gen Core i7 chip inside and a pairing of 16GB RAM, there's no surprise that the Spectre X360 can really hold its own.
That combination offers more than enough grunt to let you get some serious work done, and there's very little lag of any kind in our experience with HP's 2-in-1 tablet-laptop-hybrid to speak of.
Storage on this laptop is set to a pretty serious 512GB of solid-state, though you'll find only around 415GB available to you out of the box.
Either way, it's a fairly potent combination that can handle the likes Adobe Photoshop and productivity apps if pushed. If not, the Spectre X360 is a perfectly spec'd system for pretty much everything barring that of gaming, which it could handle a smidgen of casual gaming, though very little else.
In-use: mouse & keyboard
Strong performance in its size helps the HP Spectre X360 to be a strong contender, and we like that multi-angle hinge, essentially turning the laptop into a tablet when you need it.
But like any good computer, the HP Spectre X360 has the potential to fall over in the usability area, and that'd because of one area that may not be as well thought out as we'd hoped: the keyboard.
While the 2018 Spectre X360 lacks any special type of keyboard mechanism — no butterfly keys or maglev system like Apple or Dell (respectively), its keys offer an acceptable amount of travel and traction, and leave you with a more than comfortable typing experience, alongside a nice sound to each key pressing down.
Yet we're hung up on something: the layout.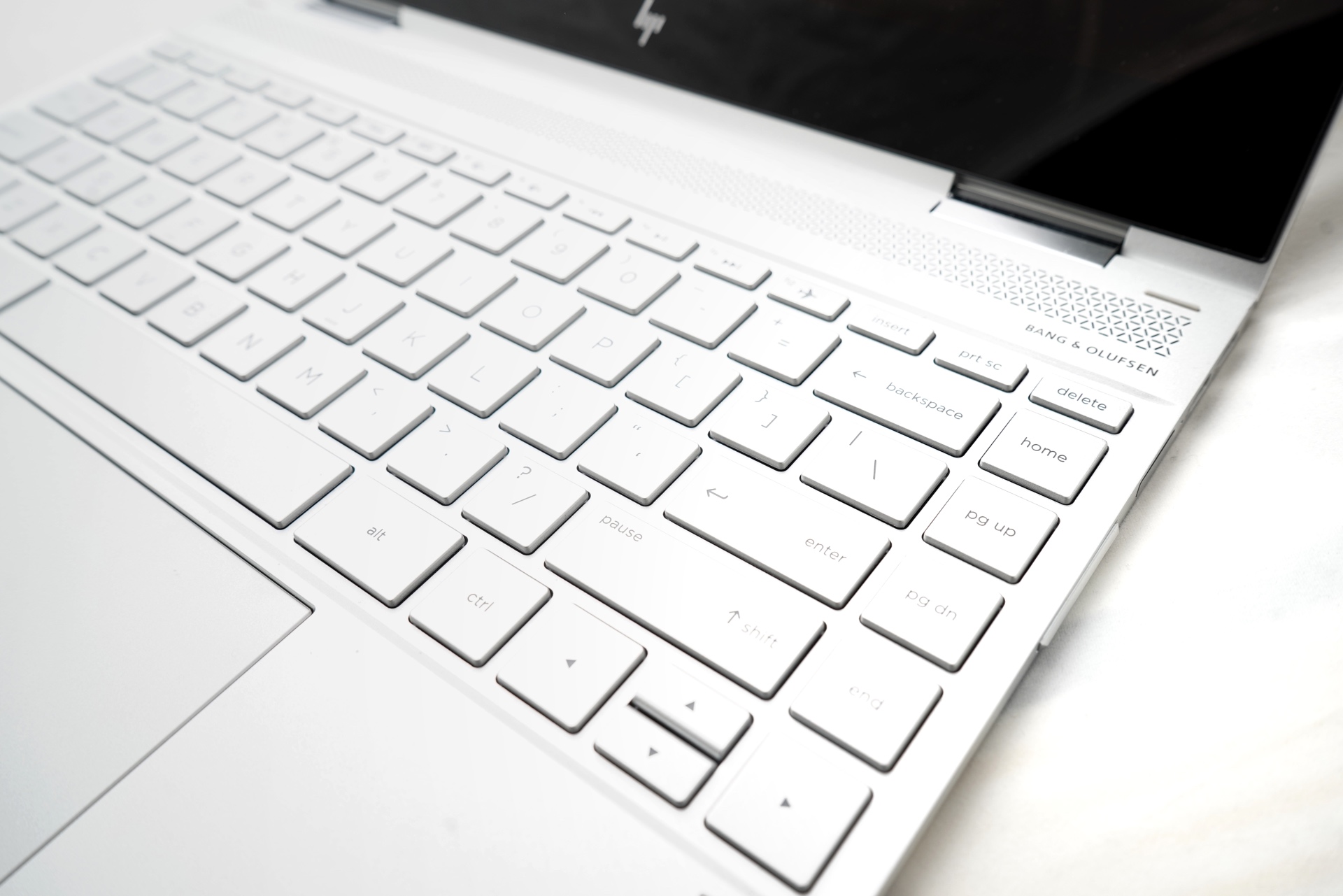 It's still QWERTY, so don't fret too much, but HP has seen fit to add the home, page up, page down, and end keys as a final column of keys on the very end, and while that might not seem like a major change, it means your typical keyboard layout is actually different.
More foreign than familiar, the 2018 HP Spectre X360 will have you pressing "end" when you meant to hold down the right "shift" key, and pressing "page down" when you wanted to tap enter. And if you wanted to hit that backspace key? Well, you'll probably end up hitting "page up" or "home".
It seems minor, but it's a layout change that can really mess with the way you write, and as we typed this review, we found ourselves asking the question "in what level of quality assurance testing did HP not try this and go 'let's not'?"
As such, the keyboard layout became a little problematic for us on this machine. If you don't lean on the keyboard's right side as much, the Spectre X360 keyboard is fine, but if you call yourself a power-user and do, you may find the keyboard here is lacking.
Fortunately, the mouse delivers, with a wide yet slim touchpad, not to mention that lovely screen which may have too much of a bezel, but is still delightfully touchable and includes support for a pen, too. Yay.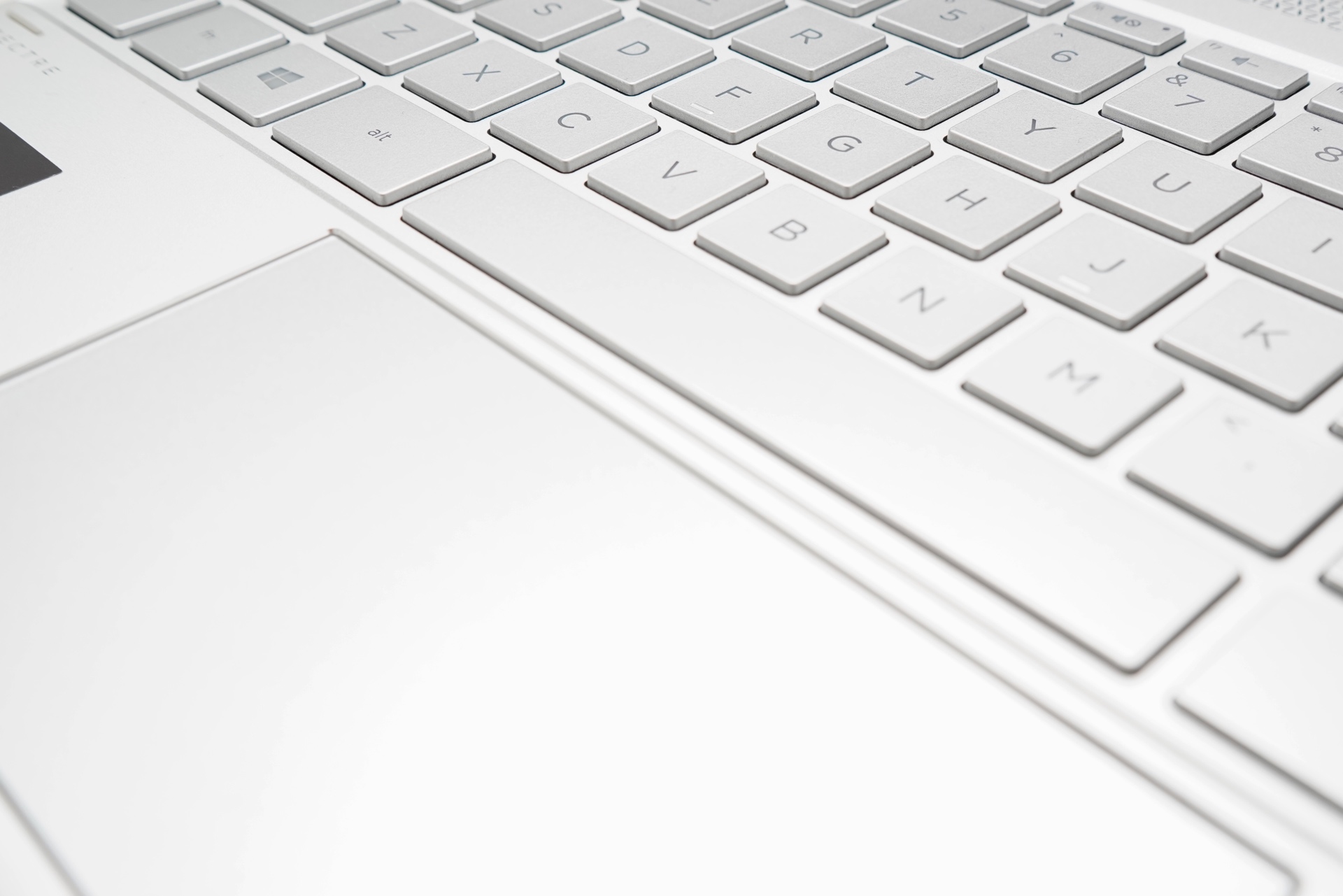 Security
The HP Spectre X360 also includes a decent bit of security with a fingerprint sensor on the right edge and a facial scan, as well. It's not a question of one over the other, because you get both, and can use them independently.
Prefer facial scanning? Use the HP camera with its infrared technology built-in. Prefer a fingerprint? Use that instead, too.
A small strip, the fingerprint sensor isn't necessarily as convenient as logging in with your face, but it's also more convenient than needing your PIN or swiping on the screen all the time. And it even blends in with that design quite well.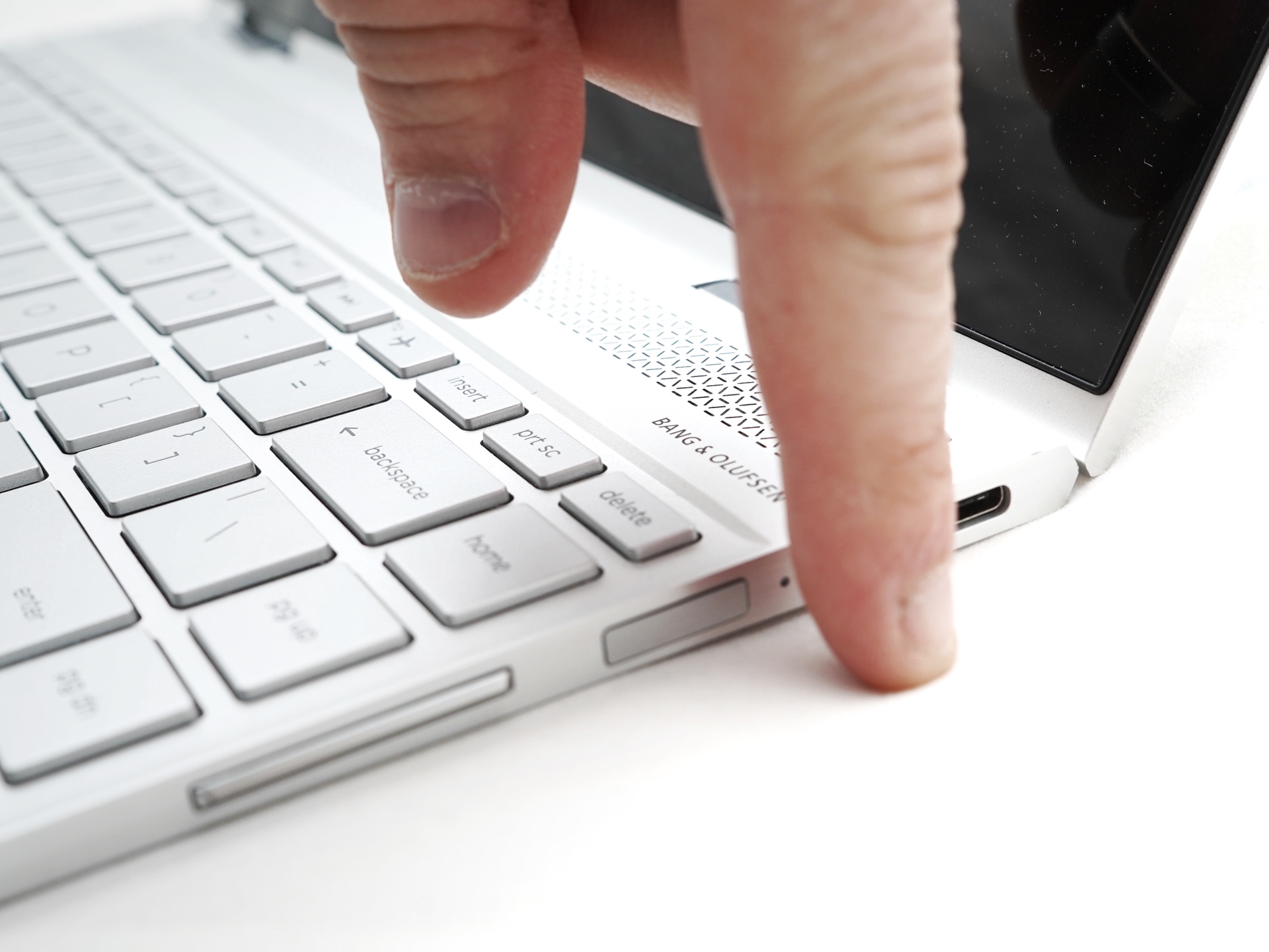 Battery
Of course, the battery is one of the most important aspects of any laptop, and the HP Spectre X360 handles its own, with its slim body still delivering a surprising 8 to 10 hours in Pickr's test. That's not bad for a machine built to be both tablet and laptop, and still made to be slim.
You'll find a little more is possible if you pull that brightness down and keep off WiFi, but it's not a bad effort from HP's slim 2-in-1.
Also useful is how the laptop is charged, and just like what we expect from modern laptops, we're moving away from the proprietary ports of yesteryear and moving into something a little more standard. As such, the 2018 Spectre X360 works off a USB Type C charge just like the MacBook and MacBook Pro, charging from one of two ports.
They're both located on the right side, so you'll always need that space free to charge the Spectre X360, but it does make it very easy.
Value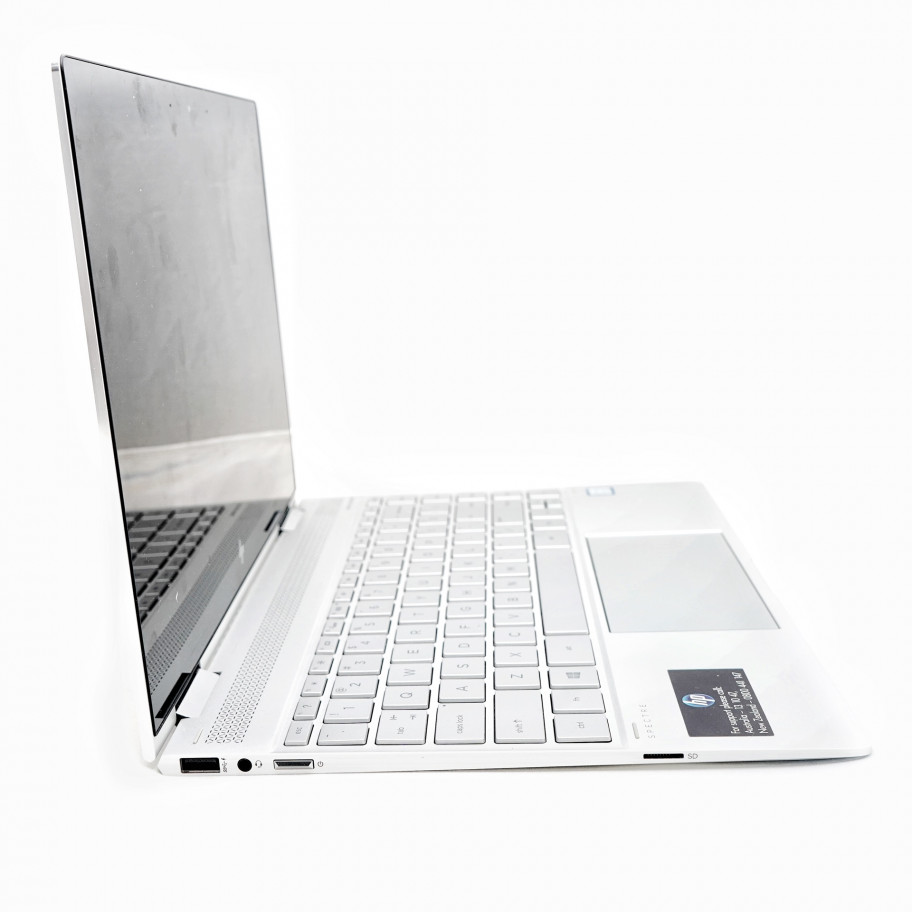 Pricing is where things take a bit of a change, though given the Spectre X360 is a fairly premium range for HP, it's not a total surprise.
As such, its $2499 price tag is fairly high-end, though given the hardware, it's actually not bad, especially with 512GB storage and 16GB RAM.
We'd say it's a little more than you might be prepared to spend, but the price justifies what's there without doubt.
What needs work?
Our frustrations with the awkwardly placed keyboard notwithstanding, our only major issues with the HP 2018 Spectre X360 is the screen, which has very large bezels and also features a resolution that could be better.
The review unit we used relied on a panel with 1920×1080 on it, lower than the 4K option which delivers 3840×2160, what should arrive with this laptop as a matter of course. There's nothing wrong with the Full HD screen in general, but given the premium feel the Spectre X360 arrives with, it's hard not to feel it should be 4K across the board.
Minor issue, while the keyboard is fairly major. We didn't quite get used to the keyboard's odd layout — seriously, HP: that extra column of keys is a little hard to adapt to — but if you can, you shouldn't really find any issues.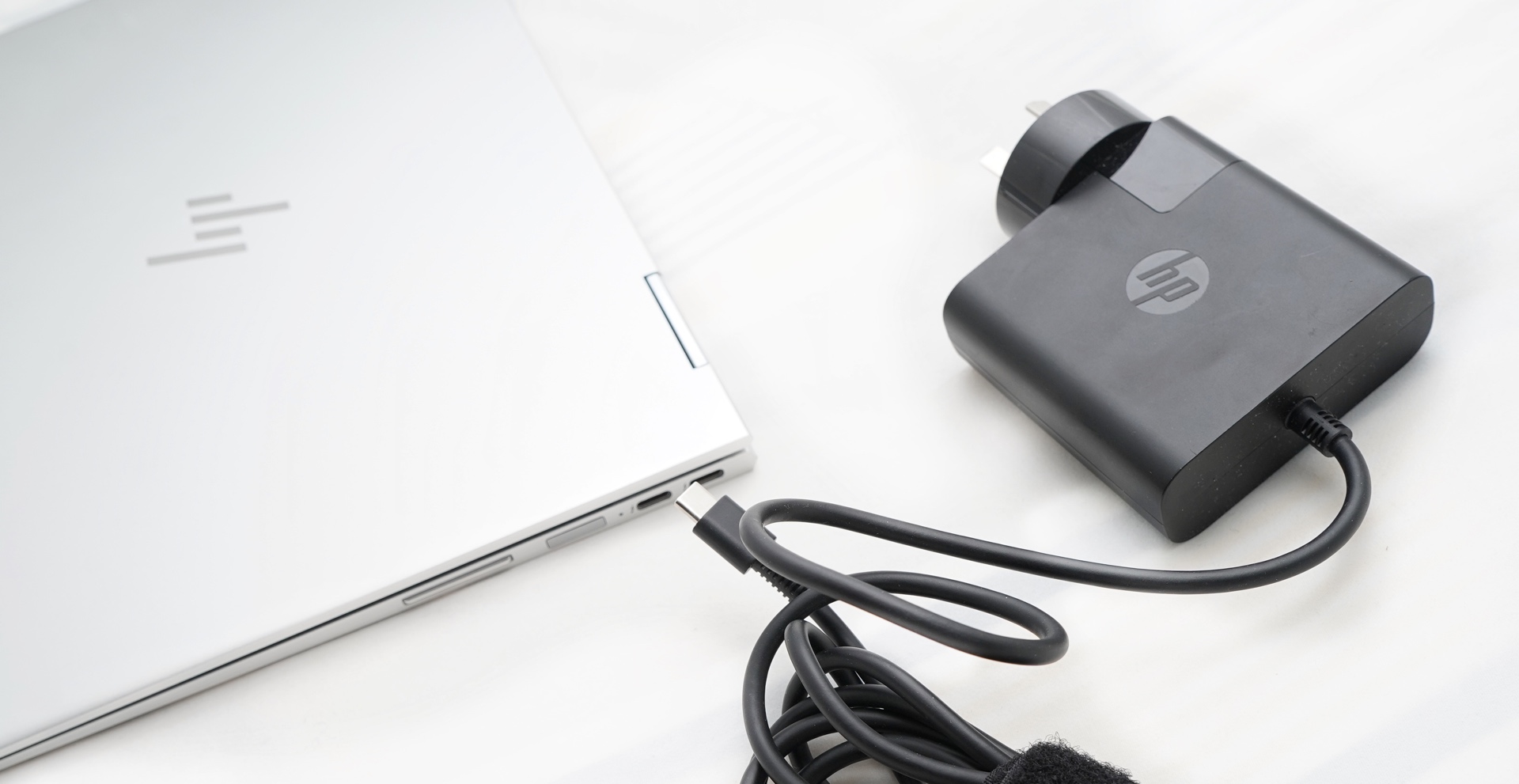 Final thoughts (TLDR)
The 2-in-1 has always had a surprising place in the pantheon of PCs, and while its placement makes a lot of sense, it's not the go-to laptop design for the everyday user.
The tablet is a clearly different machine for many of us, and if you have an iPad or Android tablet in your life, chances are that it's your entertainment machine — your content consumption computer — compared to your laptop, which is likely hinged in clamshell configuration for you to do your work on that way.
But combining the two hasn't always worked. Laptops are great productivity machines with entertainment capabilities, and tablets can do entertainment with a side of productivity, but rarely do we connect them.
Microsoft's Surface Pro helped redefine that segment and close the gap, but the keyboard is still a problem there, being an optional extra that is far from optional.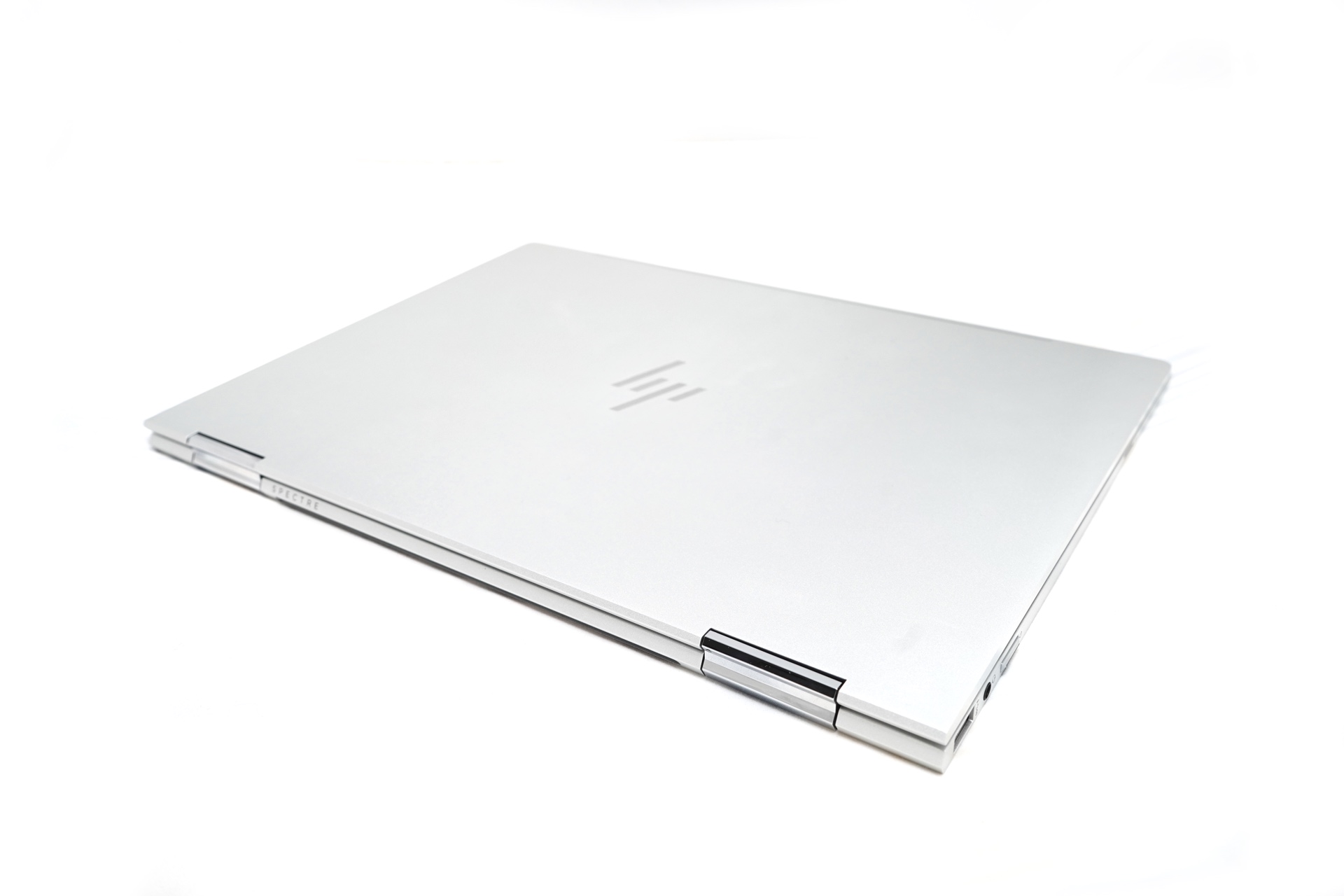 And yet in the Spectre X360, HP has shaped and improved the 2-in-1 formula to be something that works, that shines, and that looks and feels the part better than we could expect. We still don't use the X360 as a tablet as much as we want, but it's there, and as a package, it does the job very well.
That helps to make the Spectre X360 a shining example of hybrid excellence, despite its keyboard conundrum. If you can look past that extra column of keys it comes with, HP's 2018 Spectre X360 is definitely worth your time. Recommended.
The good
Great design and build
360 degree hinge is neat
Excellent security options with both face and fingerprint
Solid performance
Charges on USB Type C
Includes a standard USB port
The not-so-good
Keyboard layout is a little frustrating