After redesigning a super slim laptop for a business crowd, it's the creatives that get to see some magic, as Dell integrates the new Radeon-ready Intel in a slim-line package.
Finding a computer is difficult at the best for times if your needs are a little more extensive than say standard productivity, but if you need to make things — like properly make things — it gets a little more frustrating.
Graphics are useful, dedicated graphics, with more processing power and touchscreen technology, taking advantage of as many concepts as you can to push the creation process in new ways.
Dell's latest computer to be launched at CES 2018 feels very much like it's in tune with that philosophy, integrating about as much modern technology as you could possibly want while keeping the package thin and light.
"Beauty and brawn are more than skin deep. It's what's on the inside of our products that really define the Dell experience," said Sam Burd, President of Dell's Client Solutions Group.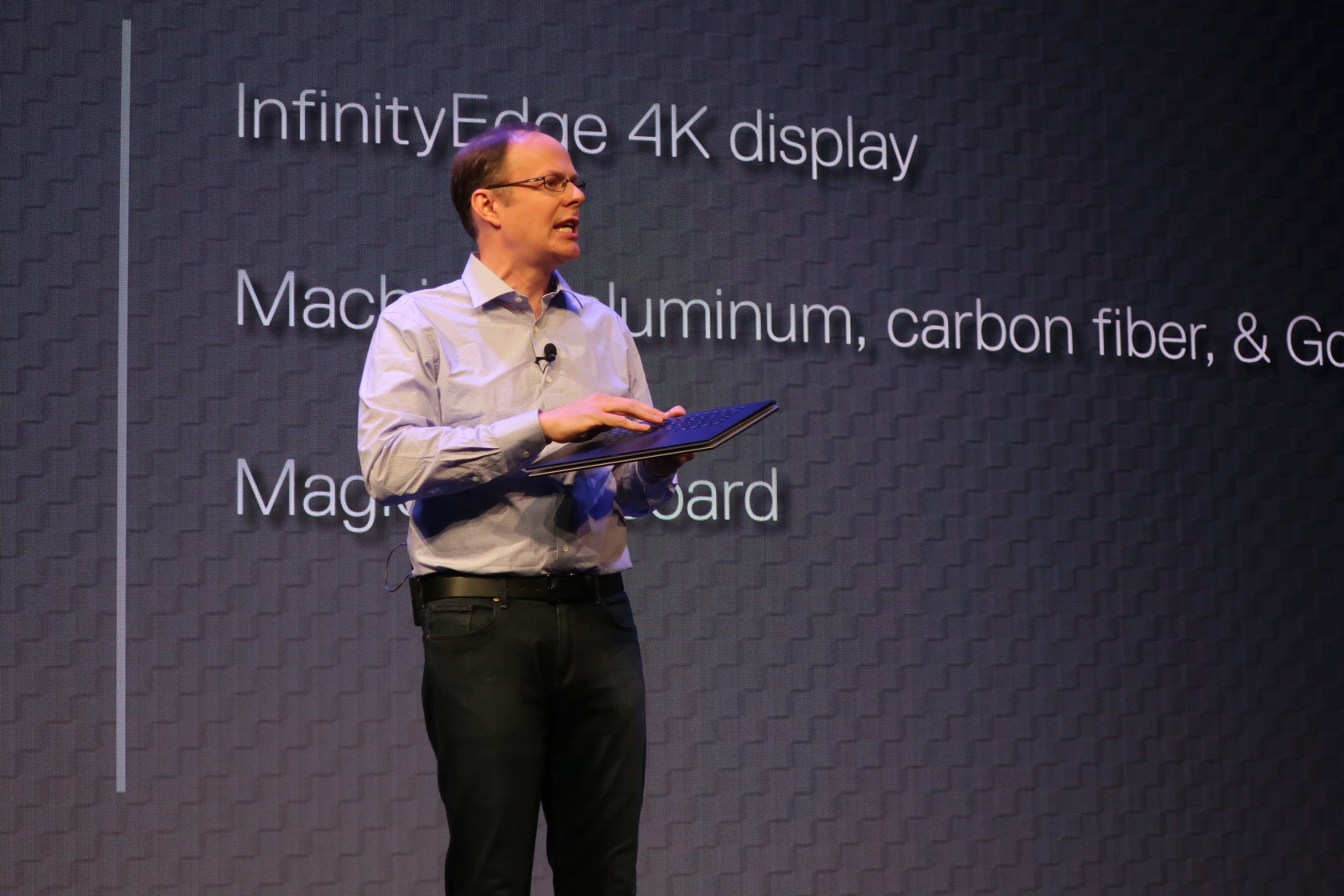 To that end, Dell is tapping Intel's new AMD-based Radeon graphics CPUs launched this week, integrating the Vega Radeon graphics with 4GB RAM in the Intel Core CPU. Or to put it in layfolk terms, Dell's XPS 15 will get not just fast processing power, but fast graphical grunt alongside.
And that's important, because it will come to a laptop with a 15 inch 4K touchscreen with minimal bezels, as well as a pen to let you write and draw.
Corning's Gorilla Glass will protect the screen, helping to prevent scratches and breakages, which helps to cement the other aspect of the device: it's a two-in-one, making it a 15 inch tablet laptop thanks to a hinge that allows the screen to fold back, built into a tablet-laptop-hybrid measuring 16mm thin, or roughly twice the thickness of a modern smartphone.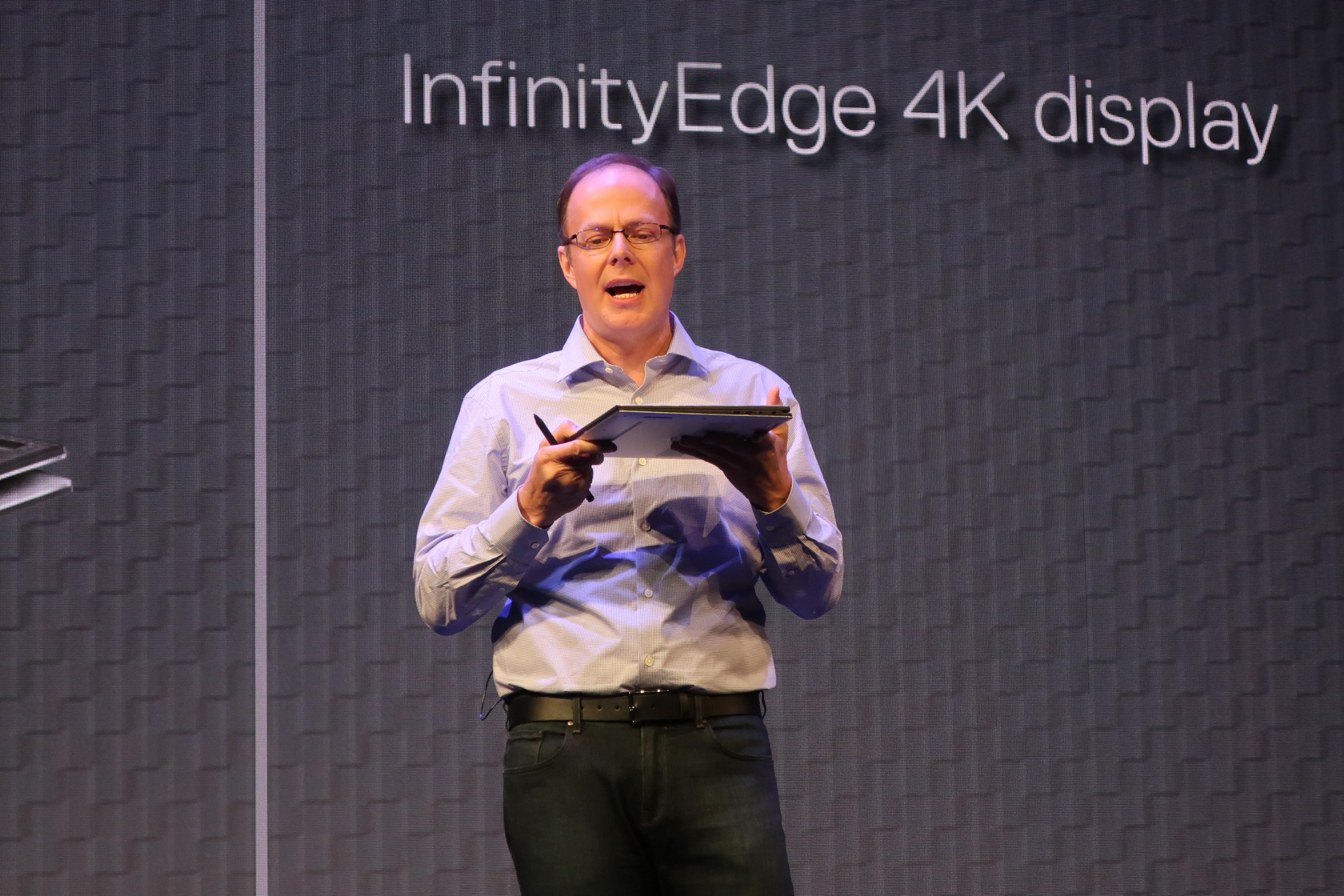 An aluminium casing holds all of this together, and like Dell's other systems, carbon fibre makes an appearance too, though it's not the alpine white woven fabric Dell is launching with its 2018 XPS 13.
One of the coolest features, though, isn't the fact that it's a super slim two-in-one laptop. They're neat. Rather, it's the keyboard.
While pretty much every keyboard relies on a mechanism to hold the keys in, Dell has managed to cut out the thickness thank to Maglev technology, the concept used in modern trains to force the keys to float ever so slightly, making this about the most modern keyboard ever.
That has helped shave millimetres, and allows the entire package to come together in a slim two-in-one design, making it one of the most powerful 15 inch tablets you're likely to see all year round.
A battery life of up to 15 hours is here in the 2018 Dell XPS 15, and you'll find USB Type C and Thunderbolt 3 on-board, the latter of which will be used for power, bringing Dell out of its old circular plug port and into the world of Thunderbolt like more computers are adopting.
Pricing isn't yet known, but we'll be going hands-on very shortly to see how this computer stacks up. If you happen to be a photography, a videographer, or someone who works with 3D, there's a good chance this will be geared at you.
Leigh :) Stark travelled to CES in Las Vegas as a guest of Dell.