The iPad lives on, and while it has seen some expensive iterations, the latest is intended to be an iPad for all. At a starting price of $469, Apple has packed the 2018 iPad with more than you might expect, and in an age where tablets aren't often below the $500 mark, that's an important detail.
Does that make Apple's budget iPad a tablet anyone can sink their teeth into?
Design
The 2018 iPad starts in design, and unsurprisingly, it's an iPad. Much like the previous iPad models — you know, the ones that aren't labelled with "pro" — the iPad hasn't really changed.
Apple says it's like an iPad Air, and it kind of is, though it doesn't quite fit our old iPad Air and Air 2 cases, so we're not sure if it's exactly the same. It's close, for sure, but not identical.
That said, it's still a metal-cased iPad offering a soft touch metal back, glass front, and that 9.7 inch IPS screen that made Apple's tablet famous.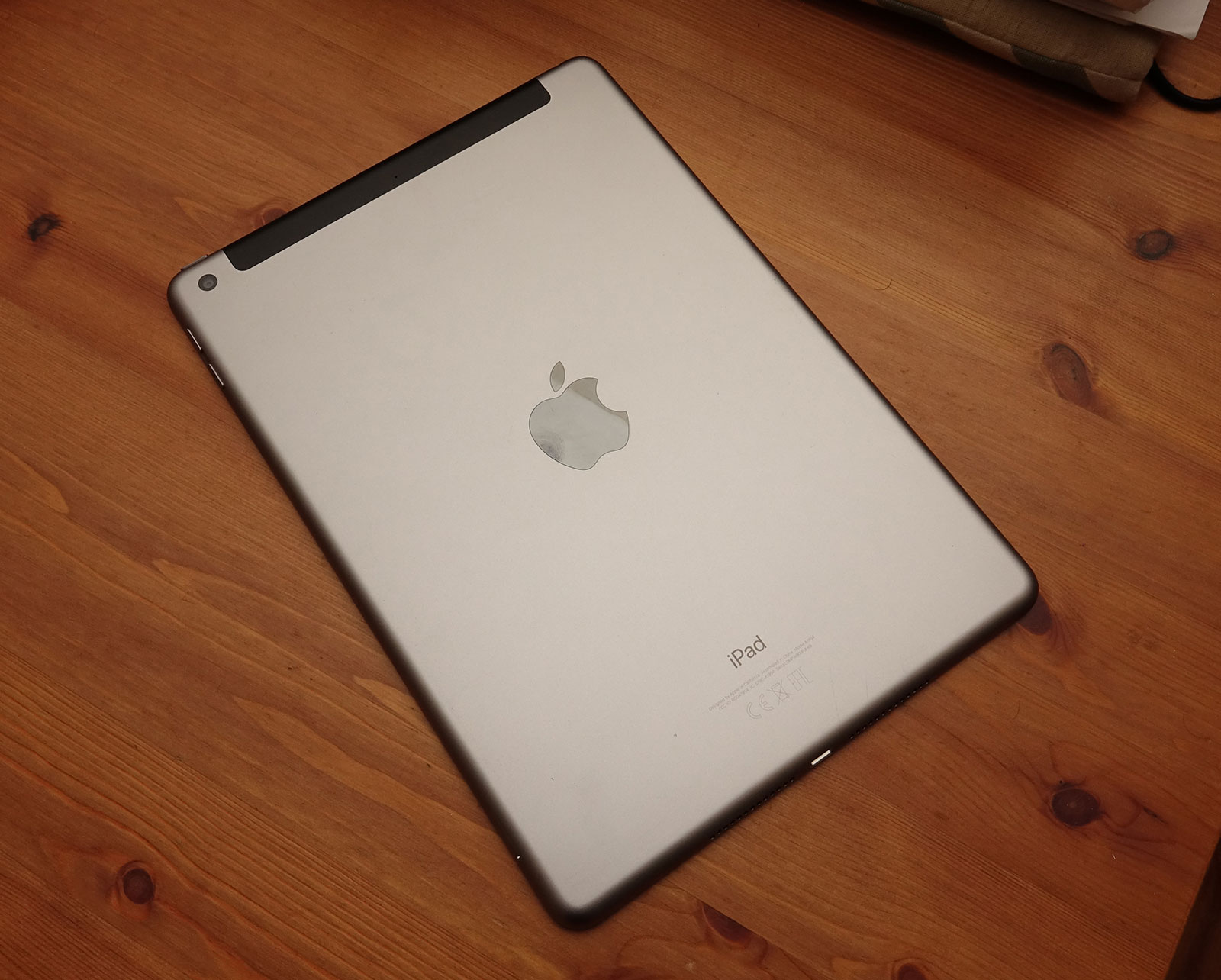 Features
Surprisingly, we're in the sixth-generation of a model with just the iPad name, and while it reads as an iPad, under the screen, it shares technology in common with the iPad Pro.
That means you'll find a combination of parts similar to the iPad Pro, because while the high-end iPad gets the A10X processor, the standard 2018 iPad sees the A10 processor, a similar chip with only four cores compared to the A10X's six.
The storage is different, too, with choices of either 32GB or 128GB, complete with Apple's iOS 11 arriving on it out of the box.
You'll find two cameras here, though they're similar to the older iPhone generation rather than the current iPad Pro, with an 8 megapixel rear camera supporting Full HD video, while the front-facing camera supports 1.2 megapixel images only and is one of Apple's older FaceTime HD modules.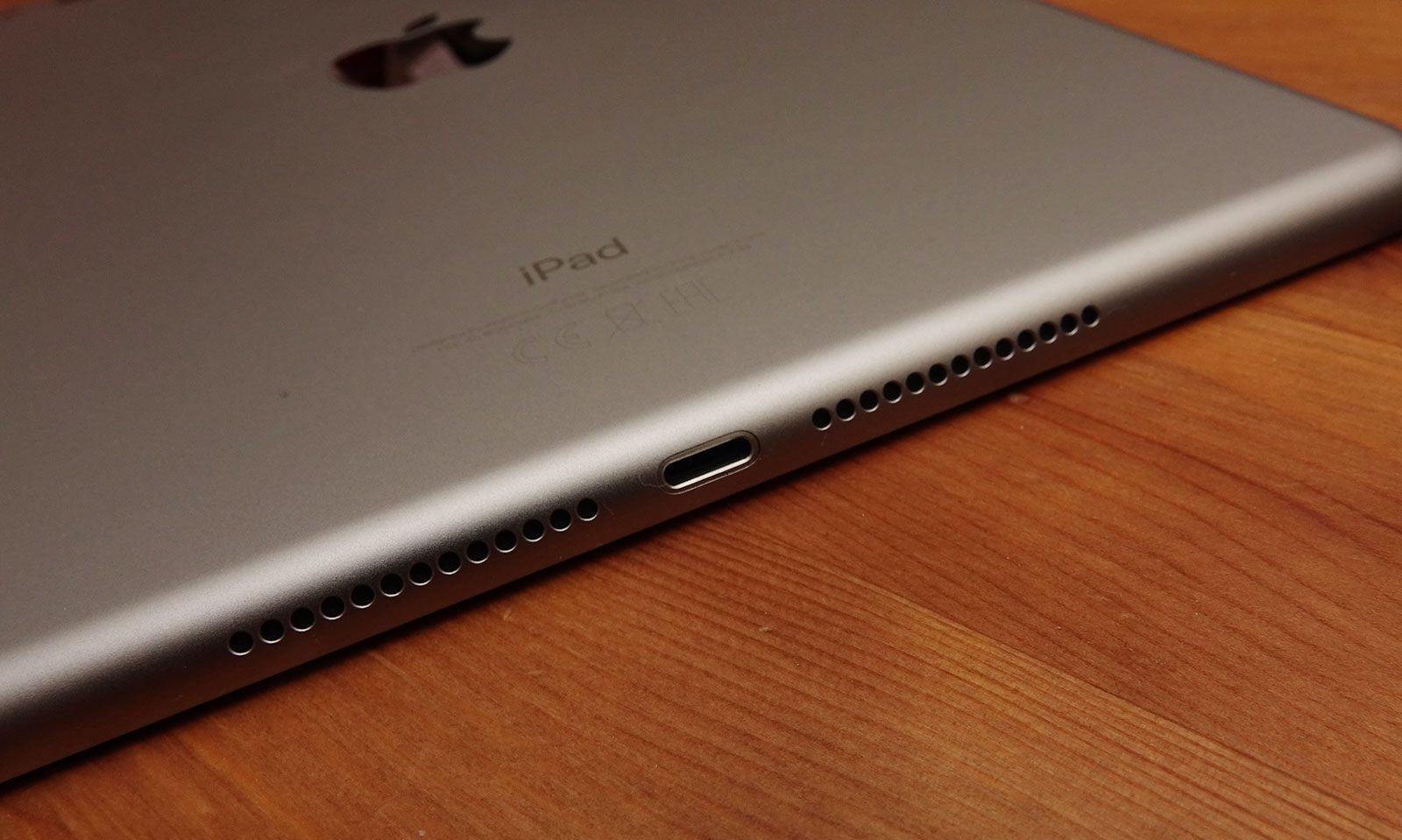 Connections on the 2018 iPad are fairly standard at least, with 802.11a/b/g/n/ac WiFi, Bluetooth 4.2, a 3.5mm headset jack, and an Apple Lightning port. If you opt for the more expensive cellular model, you'll also get 4G LTE capability provided you have a mobile data plan to connect it to.
And then there's the screen, and while the 9.7 inch iPad display might seem like what you could find in last year's model, there is a slight change, with support for the Apple Pencil, bringing it closer to what the iPad Pro can do.
In-use
You don't need the Apple Pencil to make the 2018 iPad 9.7 work, however. It's entirely optional, and costs extra, though that does work with the iPad Pro as well.
Like every other iPad, touch is the name of the game for how you use this computer, and that shouldn't be surprising at all: the iPad is a tablet first and foremost, and that means it relies on a fairly large screen, in this instance a 9.7 inch display.
That display is all about touch — shock horror — and this time, there's one new trick: it supports Apple's $150 Pencil, a Lightning port-charged accessory that communicates position and pressure through wireless to a compatible iPad, allowing you to write and draw on the screen with ease.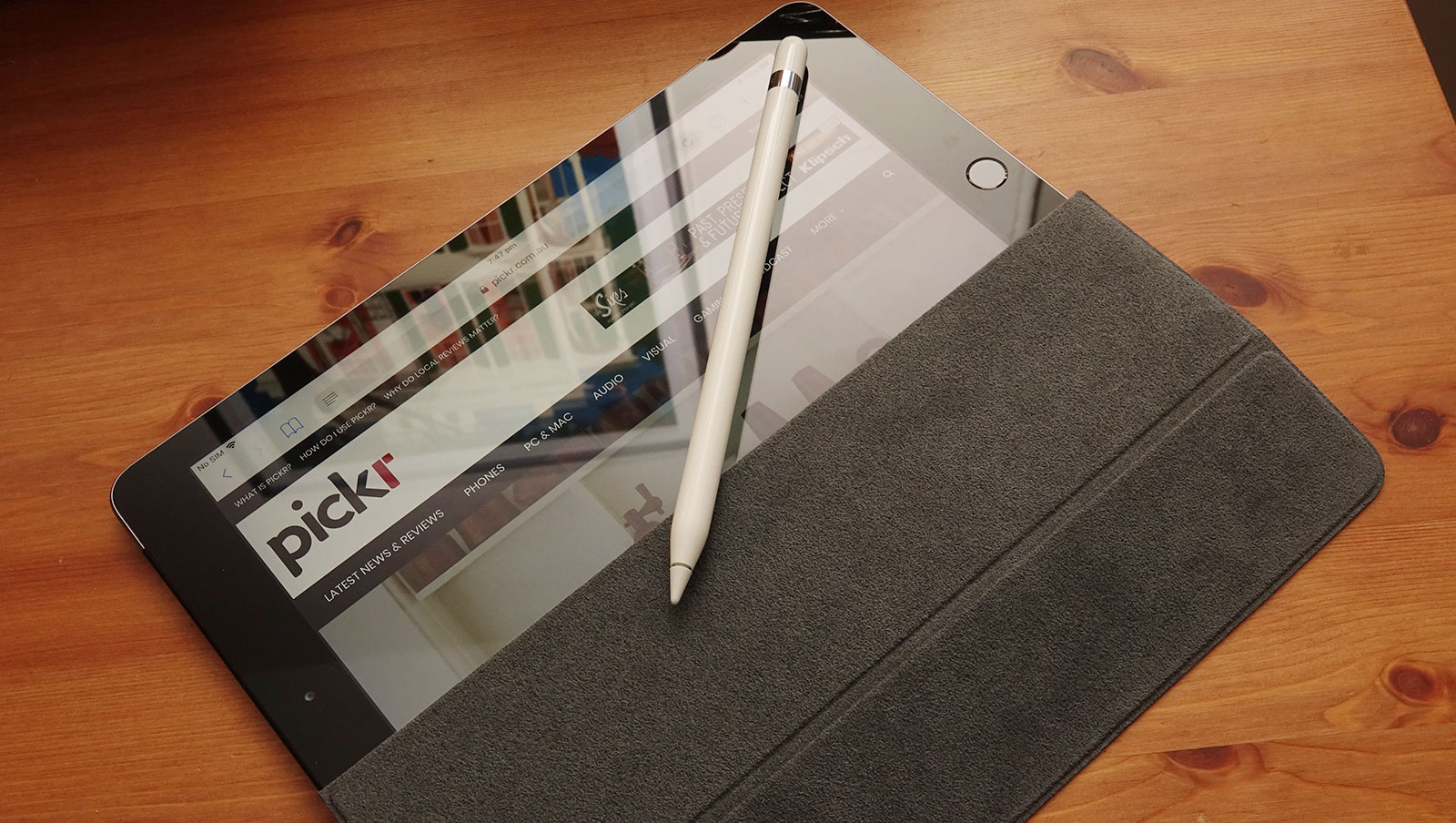 Or you can use the iPad 9.7 the way most people will: with your fingers.
With iOS 11, using the 2018 iPad is easy enough, and you'll merely just need to touch the icons of the apps you want to use, or type on the screen, which is responsive enough for even the fastest of typists.
Apple doesn't include a screen with quite the same refresh rate of the iPad Pro, and you don't get the TrueTone white balance technology either, but using the iPad sixth-gen is a piece of cake, and we'd be surprised if anyone had problems with it. Which is good, because the 2018 iPad is a machine that just works.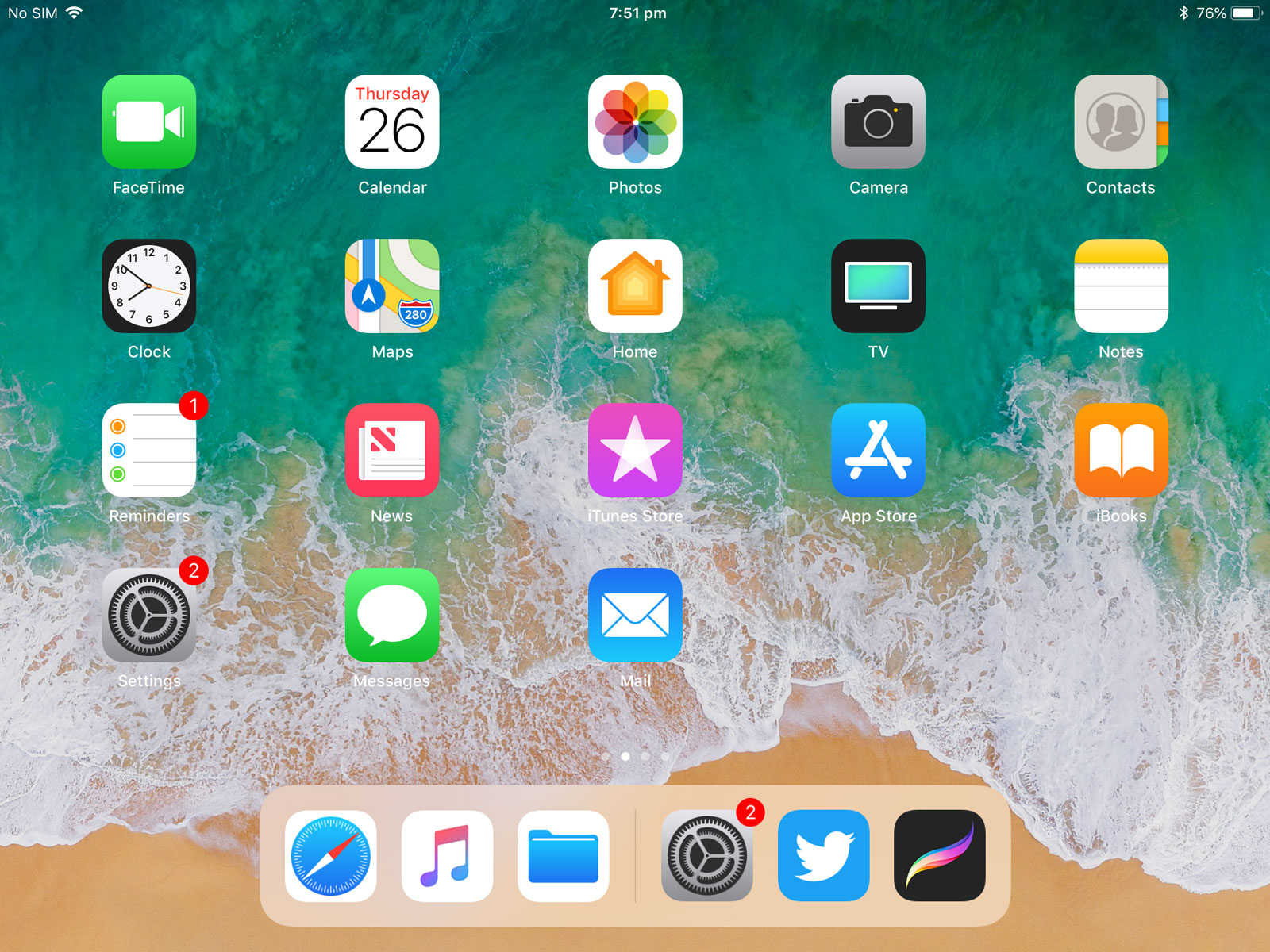 Performance
It's hard to argue with the performance of the 2018 iPad 9.7, because with the A10 processor, everything just flies, including typing on the screen.
No joke: while other tablets running either Windows or Android struggle to let us type quickly on the screen of their respective tablets, the iPad does a commendable job, matching our typing speed with as few errors as possible. Make no mistake, we will always prefer a physical keyboard more than the on-screen virtual offering, but even the budget iPad delivers a virtual typing experience better than some of the most expensive competitors it has.
And that's just the start.
While the 2018 iPad 9.7 lacks the same six-core processor its iPad Pro sibling, that doesn't end up being a big deal at all. Rather, this variant has four cores, and it still manages to be exceptionally fast, handling pretty much any application you can throw at it.
Games made with Apple's "Metal" graphics system work a charm, as does every application that we normally ran on the iPad Pro. In fact, you'd have to work pretty hard to find an app the new iPad 9.7 didn't like, or know that you're trying to push it to its limits in the process.
Display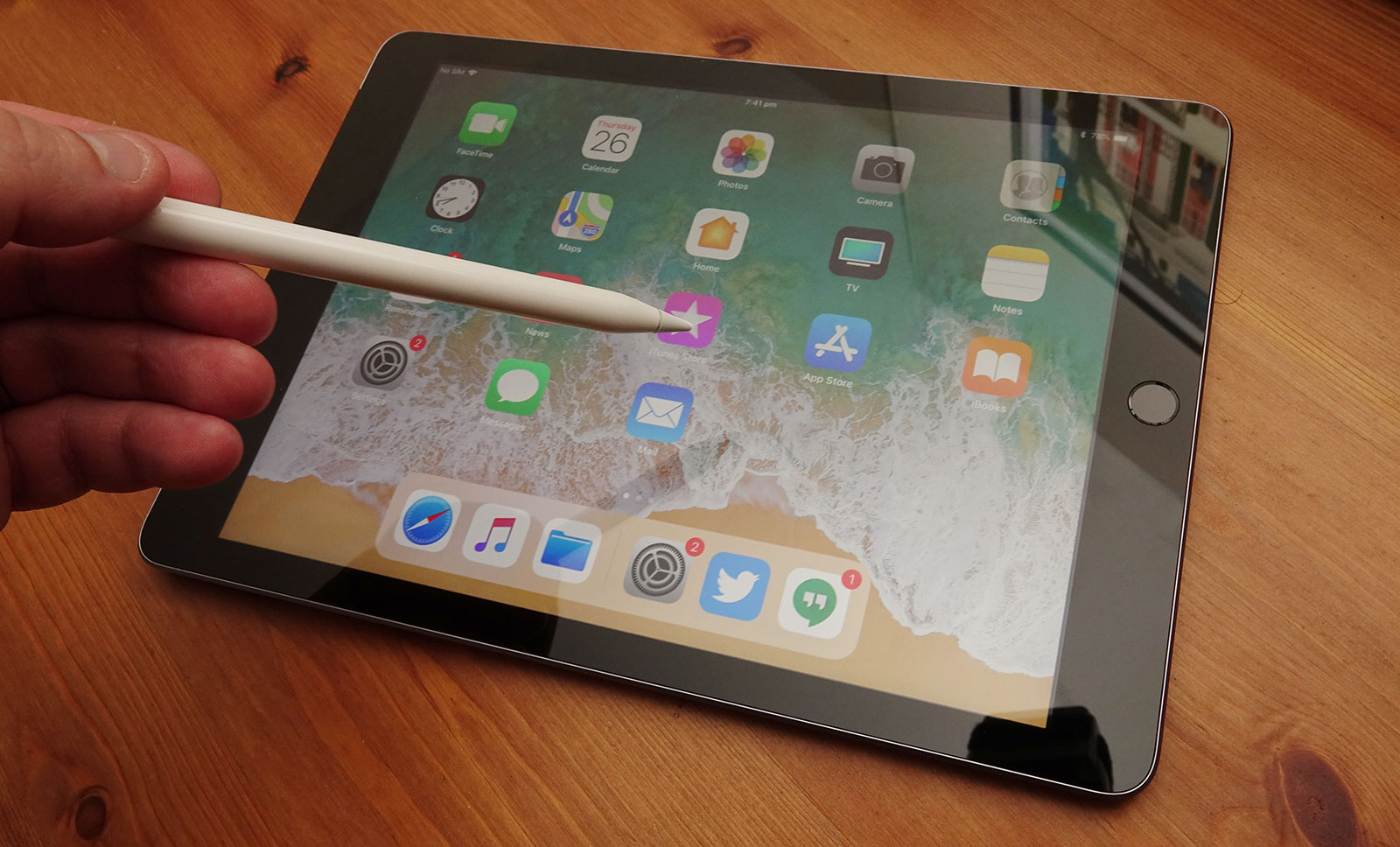 The screen isn't quite the same high-end display you might be hoping for on the 10.5 inch iPad Pro, but that's part of where the price difference arises, and it's not the sort of thing you're likely to notice anyway.
For the sticklers out there, the differences are negligible, with a slightly slower refresh rate if you happen to be drawing or scribbling using the Apple Pencil, while the iPad's adaptability to different lighting and white balanced screens in TrueTone is also absent.
Minor features to go missing, you still get a deliciously bright and vibrant 9.7 inch IPS screen supporting ten points of touch, and it is fast enough for that, so much that we ended up typing this review on the iPad 9.7's screen.
Camera
There's also a camera to work with, though at 8 megapixels, it's not going to be able to take on a recent iPhone, so we wouldn't bother. Plus you'll be stared at, referred to as one of "those people" that uses their iPad as a giant camera, capturing 8 megapixel images or Full HD videos using a giant display.
Up front, the camera is only 720p resolution, so good for not much more than a FaceTime, but that's not going to pose too much of a problem for most people, and should be more than adequate.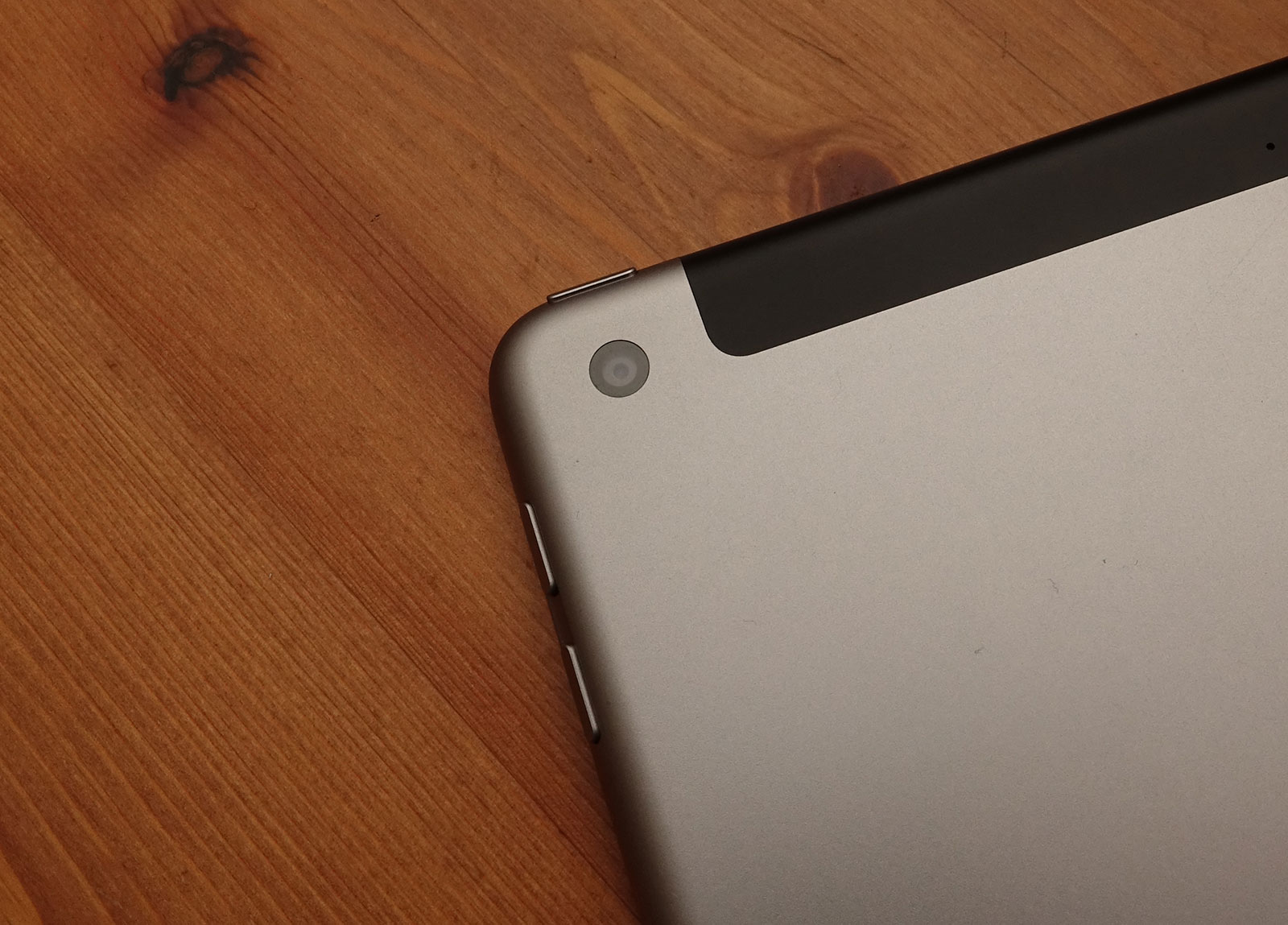 Battery
Next is the battery, and while your mileage may vary, we found we were able to squeeze two days of life through sporadic usage, giving us a fair amount of wiggle room.
If you use the iPad a lot, you will find that the battery drains, after all, this thing is all screen, and screen is where the majority of life happens to go.
However, if you can manage to contain your usage a little more, you'll find the 2018 iPad 9.7 manages to go the distance.
Value
And for its price, that's not bad at all.
At $469, the value of the iPad 9.7 for 2018 is hard to argue with, and that's because it delivers not only the best tablet experience you can get for under $500, but one of the best overall.
In an age where tablets have more or less disappeared, it's nice that Apple has an option that won't set you back the significant price of Apple's other iPad, the iPad Pro. While that is a lovely machine, it is also an expensive one, and a model that won't match everyone's budget.
But starting at just under $500, the 2018 iPad is much more compelling, and offers similar performance inside of a smaller body with just as much support for that Pencil, if you ever decide to buy it at its $145 price point.
What needs work?
We've said it before and we'll say it again, because if there's one thing the iPad needs, it's pretty clear: water resistance. Some. Any. Some.
It doesn't have to be super duper protected to storms and pools, but it would be nice to see a modicum of water resistance made into the. iPad, especially one so suited to kids as the 9.7 inch iPad with a Pencil-friendly screen.
Mind you, it's not a deal breaker, not by a long shot, because cases aplenty can certainly be found to help protect the iPad from the elements, we just wish this was built into the design, just like we wish it were on the iPad Pro, too.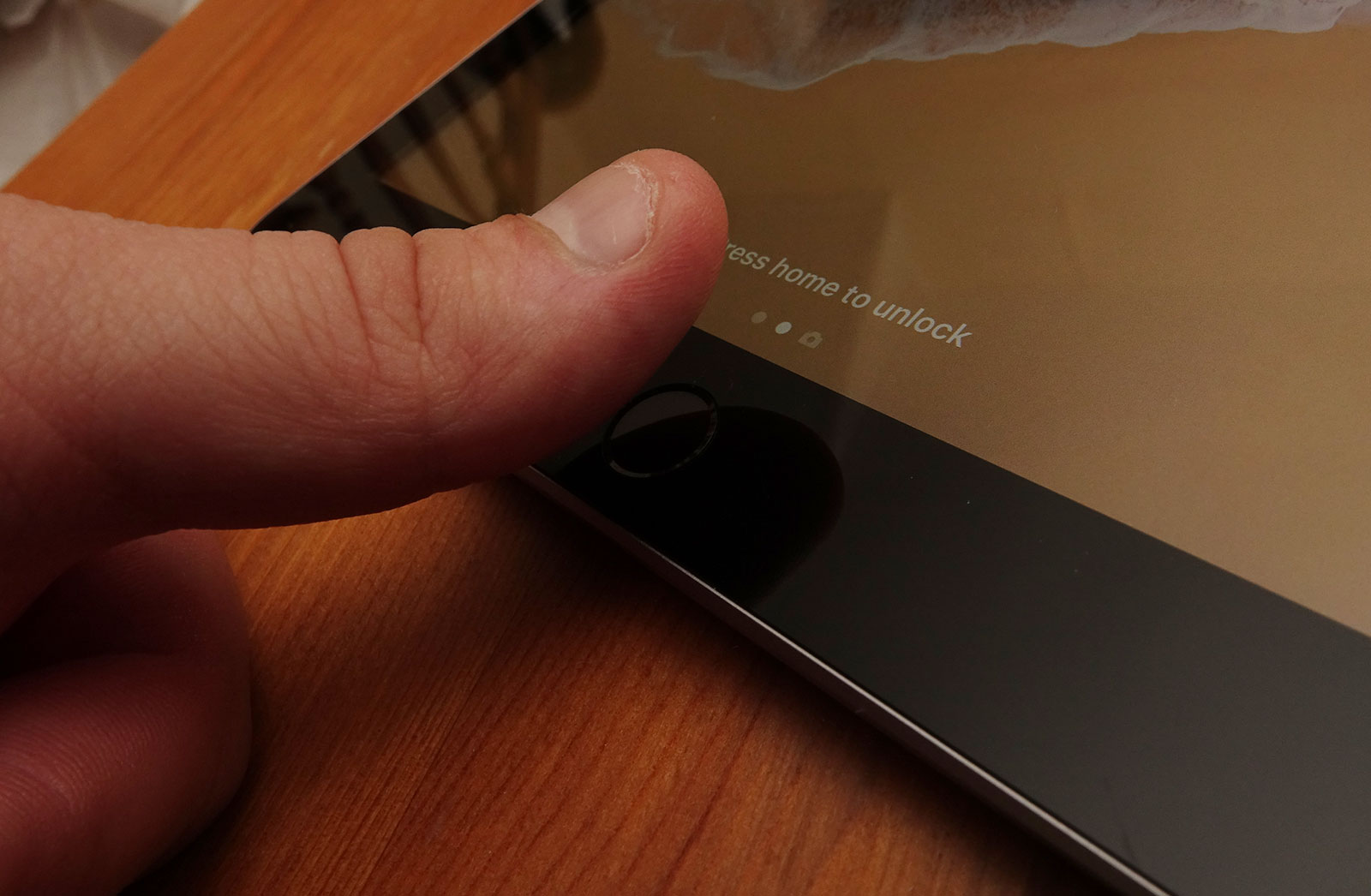 Final thoughts (TLDR)
It's hard to argue with the 2018 iPad, and these days that matters more than ever. Without doubt, it is one of the most successful tablets around, and still manages to prove its worth year in and year out.
And that's no more true than this year, because the iPad 9.7 for 2018 — the sixth generation model — is one of the best and most value packed yet. Essentially, it delivers everything you want from a tablet and a little bit more, and that is actually fantastic.
Bizarrely, all Apple really had to do was make the current iPad more compelling, and that's actually what has happened. With support for the Apple Pencil out of the box and a faster processor, the iPad is now the best tablet for under $500, and easily the tablet to pick if you're after something that does entertainment and a bit of productivity, as well.
While the lack of the Smart Keyboard port is a bit of a pain, the amount of Bluetooth keyboard cases out there makes this less of an issue, and the screen is incredibly fast to type on, so much so that you may not need to opt for a keyboard at all.
Sufficed to say, Apple's budget iPad is the iPad to get if you don't feel like spending a grand on a tablet, and frankly, we wouldn't blame you. It's an iPad for everyone. Highly recommended.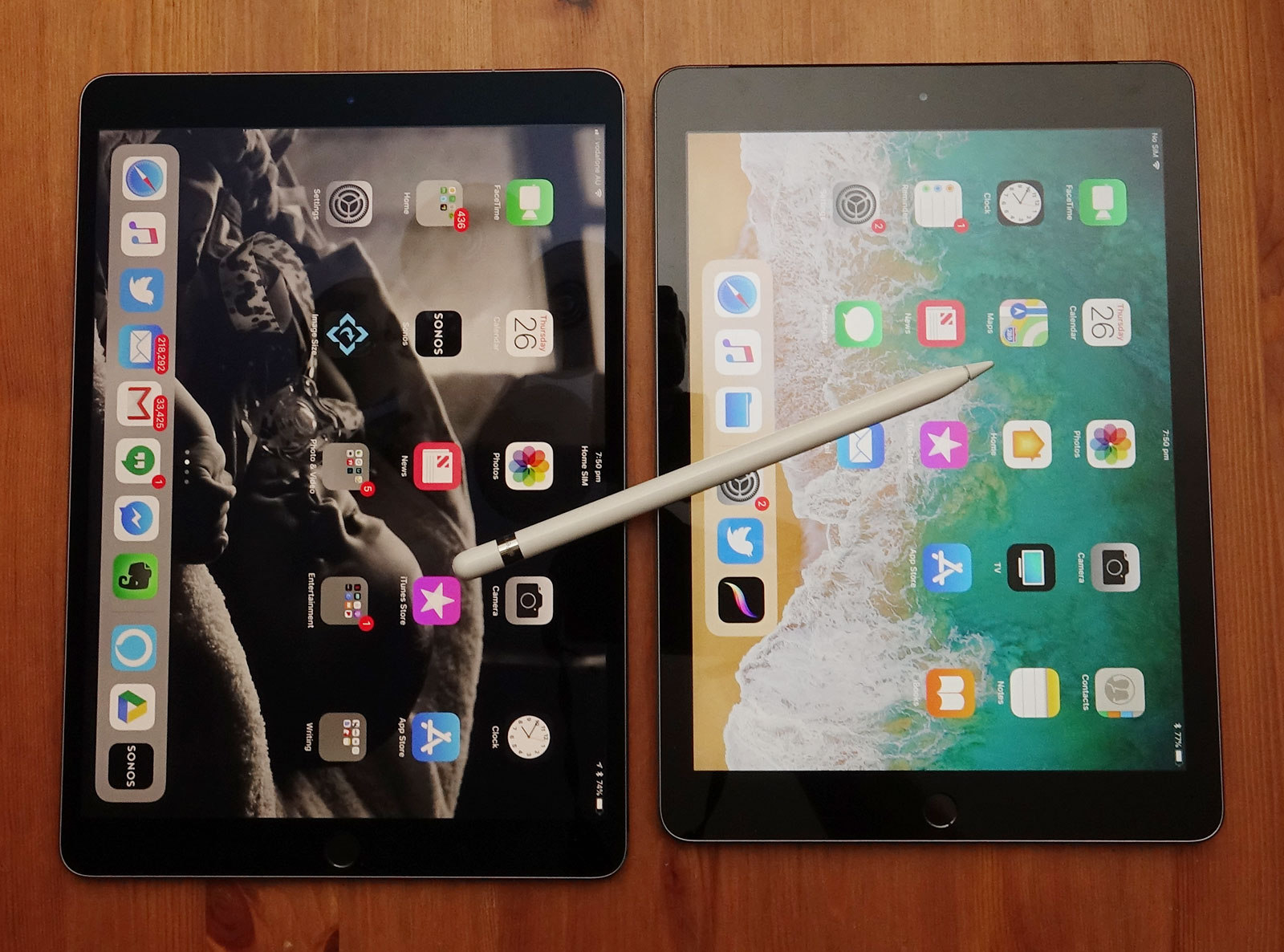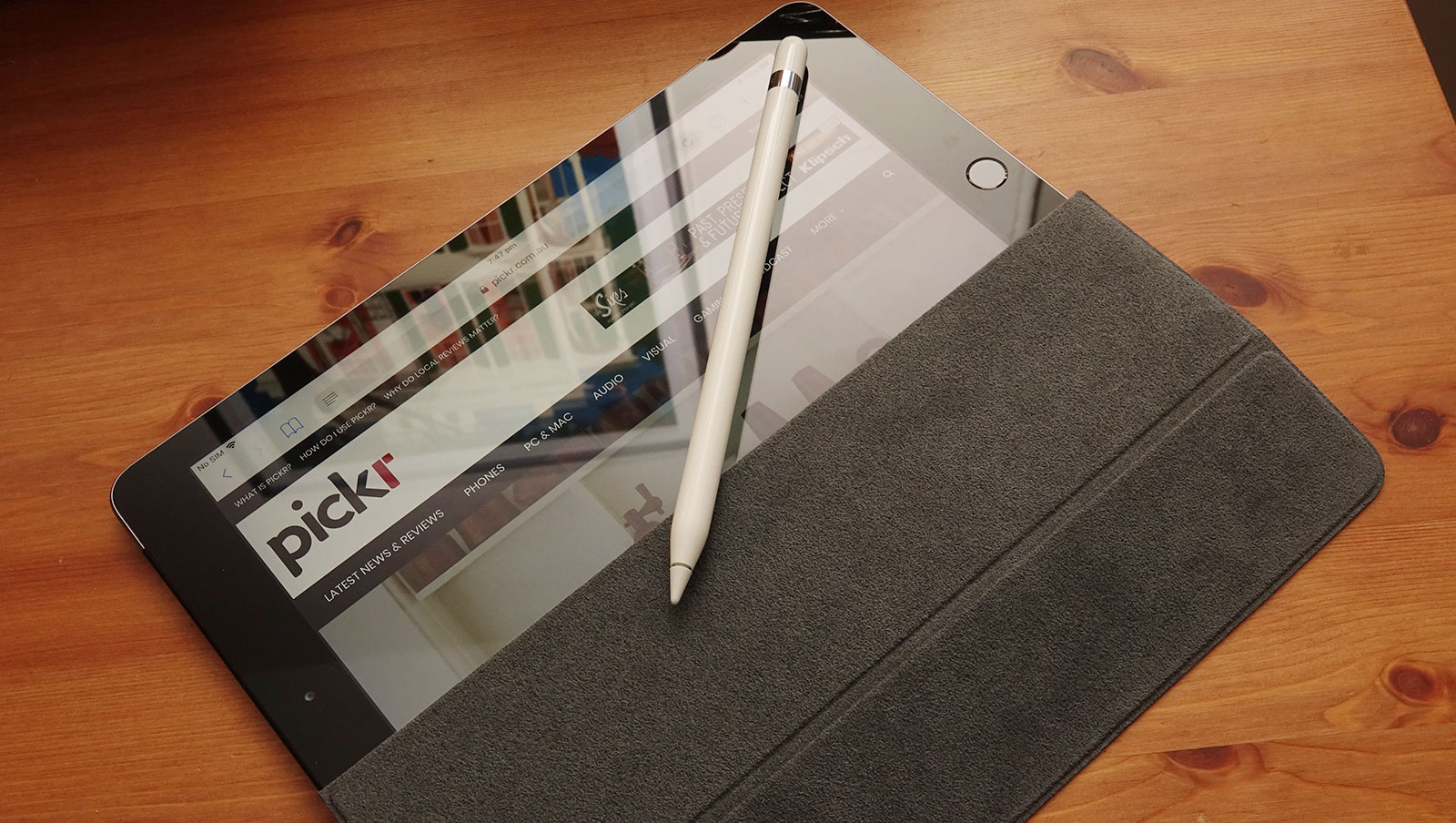 The good
Same great design
Excellent performance
Lovely screen
Display supports Apple Pencil
Can type on the screen even if you're a fast typist
Great battery life
The not-so-good
No water resistance