My decayed green Hyundai Elantra doesn't see regular use, not even on a weekly basis, and much to my girlfriend's dismay, the inside looks like the alien quarters in District 9, though neither Wikus nor I seem to get too flustered by it.
What I'm trying to say is that I'm not a car guy, and I've never really looked for a proper racing experience. My need for speed only relates to my desired experience when it comes to re-registering my car online every year, which almost always is too long and makes me beckon for the age of the internet to truly take hold.
But Gran Turismo Sport isn't just for motor heads; it's for gamers who want to experience a heightened reality as the game gifts incredible graphics and environments, detailed cockpits as if you were there, and enough of a feature set from our initial first look to suggest that like the cars that morph into robots for a proper robot battle, there's more to this than meets the eye.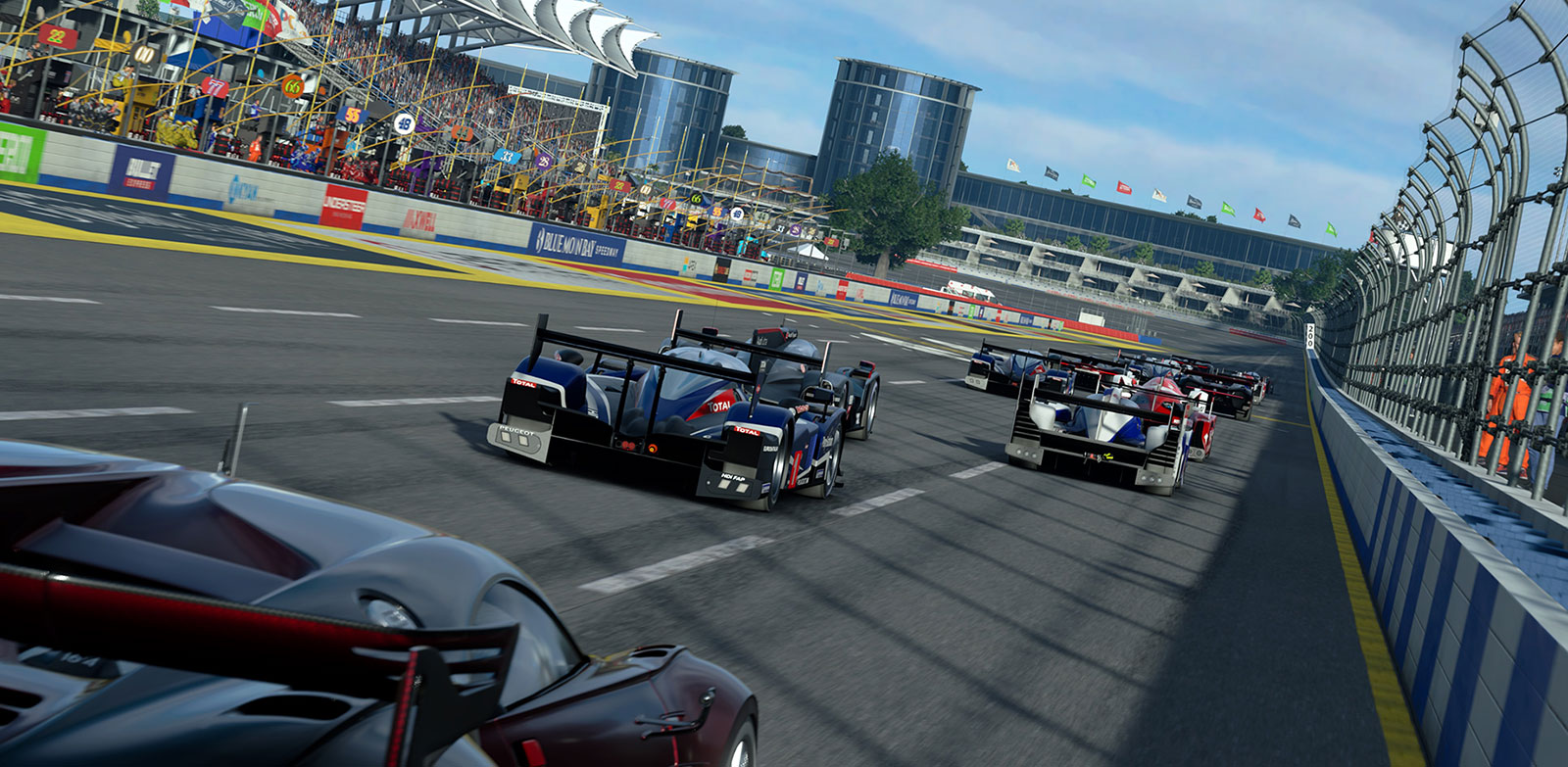 In fact, GT Sport (as Sony likes to shorten it to) includes more than 158 premium cars available for you to drive in game, many of which you'll have to buy with in-game currency.
From Vision GT vehicles to GT Sport Prototypes, car enthusiasts who aren't me will find the models particularly stunning to look at, not to mention the revamped engine sounds, which sound incredible, particularly on the Playstation headphones.
From our initial play of Gran Turismo Sport, it's easy to find yourself wanting to become a car buff, and those of you who are already enjoy the schmick, the shine, and the sheer joy that is driving will be impressed.
Even from where we sat, knowing full well we had to return to our real and unimpressive car, the level of detail of the GT cars was enough to make us wish this was real.
As I held the Playstation wheel controller in my hands as my car wrapped around the corner, the vibrations from the resistance in the car's wheels were pleasantly surprising.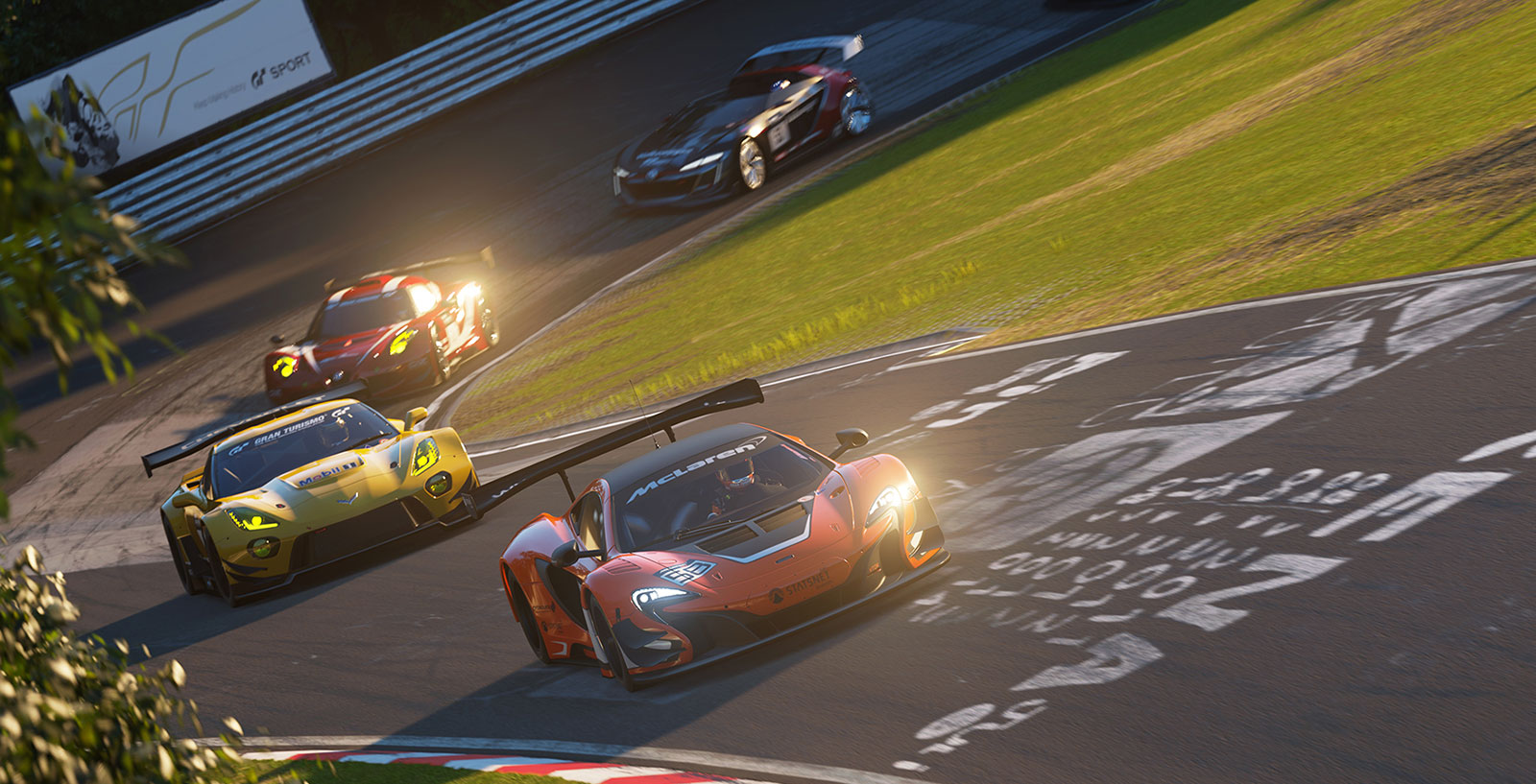 This is not a game where you can simply put your foot on the accelerator and simply overtake your competitors; the car responds in the exact same way a real race car would, which was evident as I wiped out on a racecourse in Japan.
On my second attempt as I enjoyed the sunset on the legendary Tokyo Expressway, I approached my driving very differently: I didn't simply crash into cars in order to overtake them, I slowed down, and it worked, acting like you would in real life. Seriously, laziness is your biggest enemy in Gran Turismo.
You can't approach this racer like every other racing game, and that's because it's not like every other racing game. Even from our first look at Gran Turismo Sport, it has to be one of the most beautiful games I've ever played and their attention to detail is frankly insane.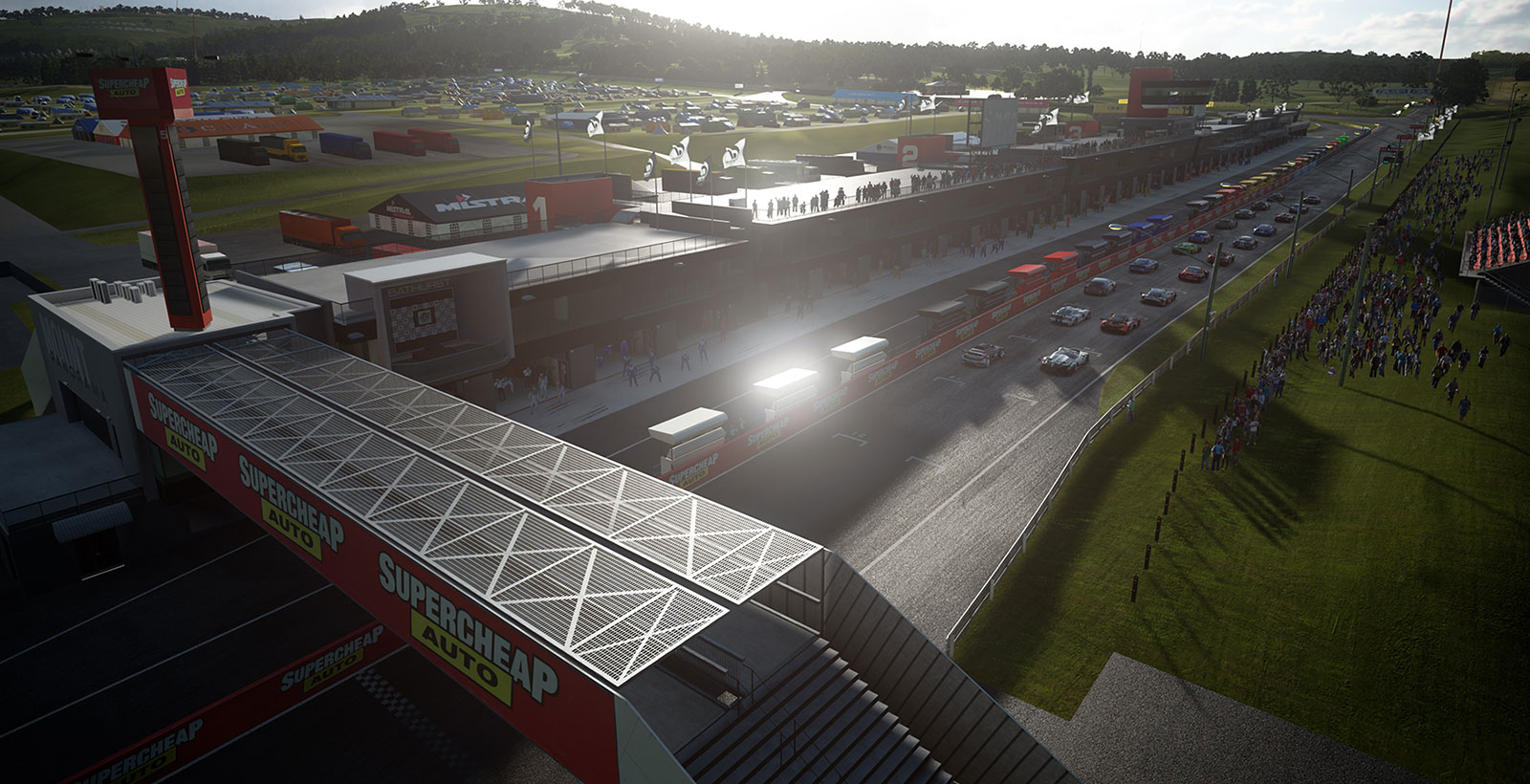 As we know a fast engine is nothing without an amazing circuit to drive on, and while there will be 40 different layouts across 19 different locations from around the world, our initial drive of the Nürburgring in Germany was enough to tell us that not only was GT Sport realistic, but that we were not professional drivers.
However, if you have a mate that dreams of becoming a professional speed freak but annoyingly comments on the performance of experienced drivers, come October 18, you'll be able to put them to the test, complete with online championships that are FIA certified.
How does it feel that you can become a real champion from your lounge room? Pretty neat.
If you're not the driver your friends think they are, you may prefer to customise your car, decorating it and then taking photos. Think of this as your best chance to spend all that money you've never had and your girlfriend would never let you spend on every paint job, sticker, badge, and addition to make your car the very best.
It's like when I purchase a game that allows me to customise my hero from scratch, and I spend hours assuring my hero is perfect. Gran Turismo Sport is no different, offering live customisation through the live editor.
Now if you told me that I would spend 20 minutes deciding what colour my car's bonnet would be, I'd probably look at you deadpan and say "that would never happen". And yet it did. Yes, I spent a very long time personalising my car from scratch, ensuring the right colour was applied to each and every part I could.
On top of this, GT Sport 'Scapes' mode gives you the opportunity to create custom photos of your not-so-real car.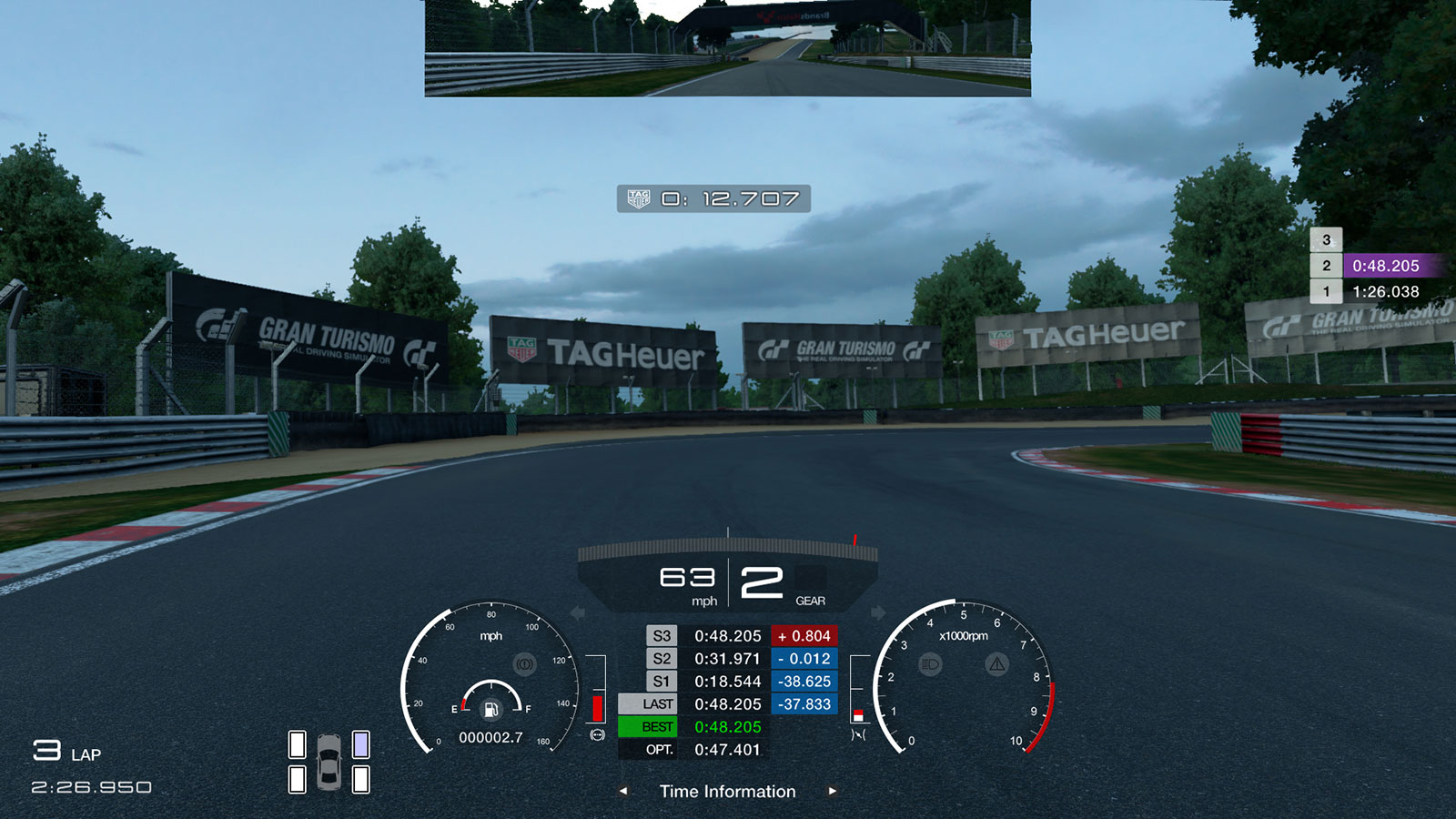 Or you can race it, which is definitely an option, and the main reason you'd jump in a virtual cockpit in Gran Turismo Sport.
Even with the short time I had with GT Sport, situated in my special car, I found myself becoming more and more invested feeling both incredibly frightened and squealing like a Teacup Pig as I crashed my sports car into a wall while driving, at one point wearing Sony Playstation's VR headset, which GT Sport supports natively.
It's enough to make you wish you had the real thing, which GT Sport definitely appears to fill the gap with.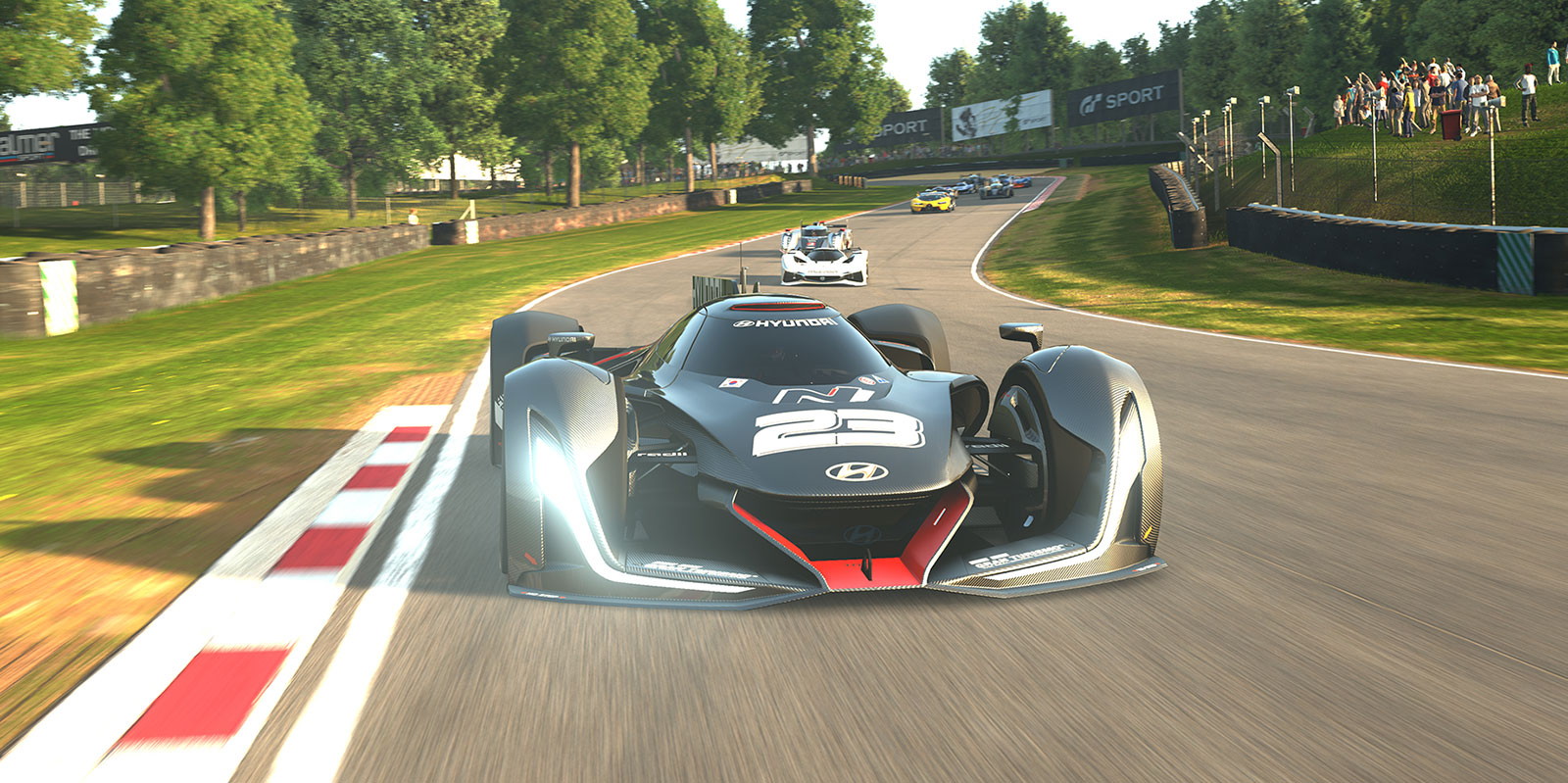 Has Gran Turismo converted me into a War Boy from Mad Max? No. Am I surprised by how much I enjoyed playing a racing car game? Yes.
It might even fill that car customisation gap when it comes out, and I won't have to spend money to make my old Elantra look more like an Elise. I'd call that a win, and so would my girlfriend.
Gran Turismo Sport is available on October 18th on the PlayStation 4.