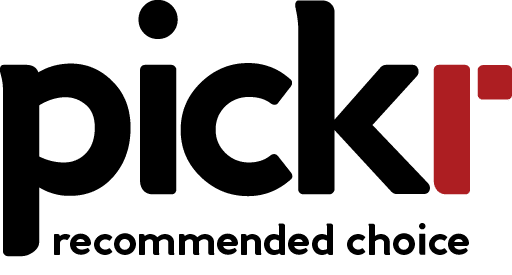 Big and meaty computers tend to have a reputation for being big and meaty, but Apple's 2017 MacBook Pro 15 changes the very definition of the traditional workhorse.
It seems that every computer these days is vying to be thin. Thin is in, it seems, and everything needs to be there. We have thin phones, thin tablets, thin wearables, and we're even managing to pack in so much hardware into our big computers that we can get them into the thinnest of thin packages.
In fact, you can come up with as skinny synonyms as you like, because between slim, slender, svelte, and small, computer manufacturers will have you covered.
Not every machine can pull it off, and most of the ones that do tend to be made for the basic of work, with things that you do in school or the office provided for, as well as some media and web activities, but not much more.
But what if you plan to really throttle that computer? What if you need a workhorse in your life, and one that can handle games or development or the needs that only a creative individual can offer, and what if you still want to keep that machine thin?
For that, you may want to turn to what Apple has crafted in the 2017 MacBook Pro 15, a big machine that has clearly gone on a diet.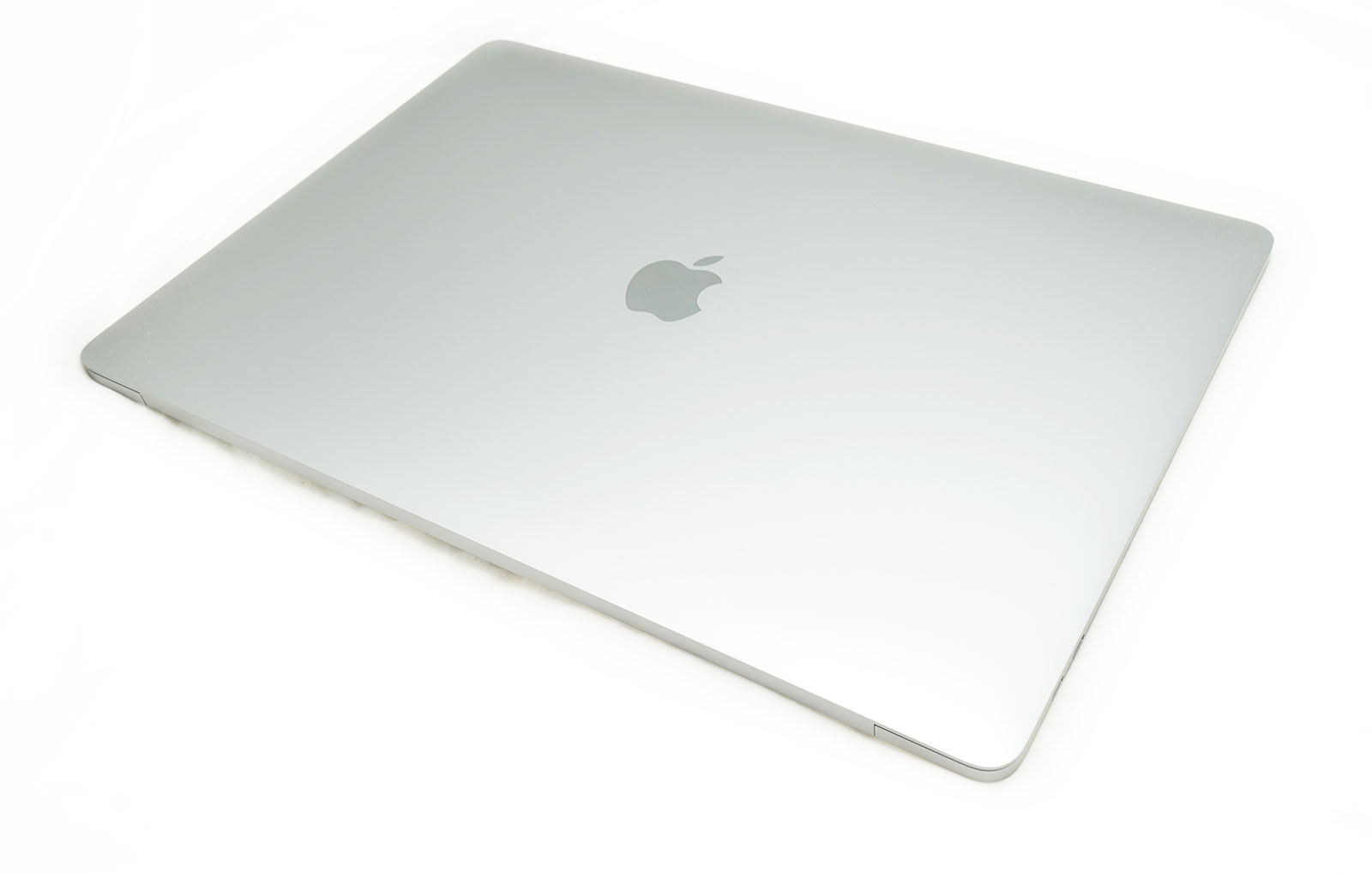 Design
One area Apple is completely familiar with is design, and since the first Apple computers started rolling off and kickstarted the brand we know today, they have always exuded a little more attention to design than other brands.
The MacBook Pro has always been a machine designed to be slim, clean, metal, and professional, and the new 2017 MacBook Pro 15 keeps that going, with a massive 15 inch screen sitting perpendicular to a full-size keyboard, with a whole bunch of innards built to fit in as small a space as could be.
That small space measures a staggering 15.5mm, not much bigger than a couple of iPhones stacked on each other, making it not the thinnest computer around, but also not the thickest by a long shot.
Made out of one piece of metal, it's Apple's unibody metal enclosure that means business and doesn't pick up scratches easily, with a brushed metal look that is about as schmick as it gets.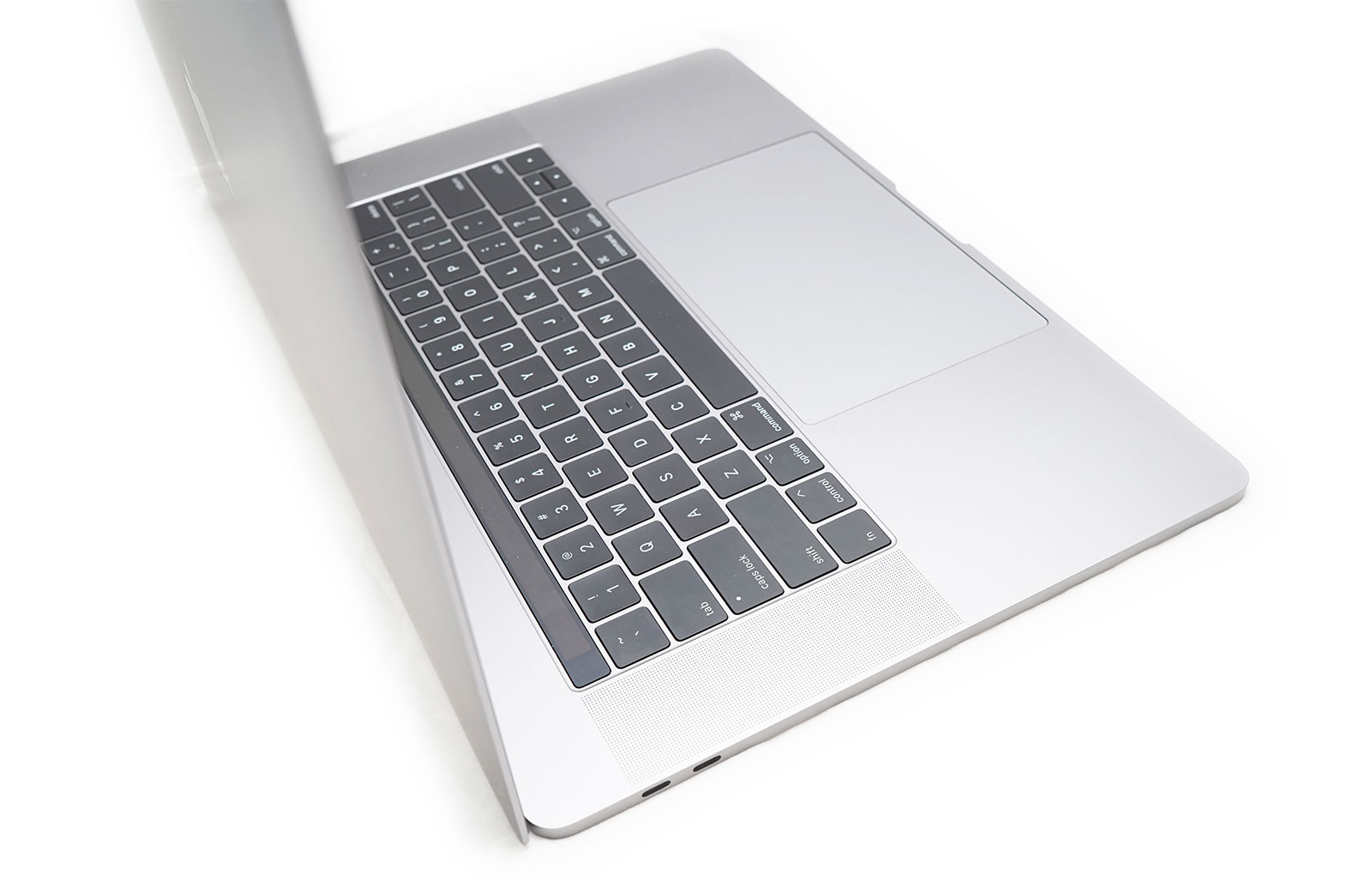 Features
Inside that totally metal case is a feature set worthy of 2017, fitting given that's the year for this specific make of Mac.
Depending on the variation you buy (of which there are only two), you'll find Intel's still quite recent seventh-generation "Kaby Lake" processors here (which have only just been updated), available from 2.8GHz and paired with 16GB RAM.
Storage on the 2017 MacBook Pro 15 starts at 256GB, but can be configured up to 512GB, 1TB or 2TB, and it arrives with Apple's MacOS out of the box.
Graphics are different on the 15 inch MBP compared to its 13 inch cousin, with Apple offering a switchable system that will jump between either Intel's standard HD graphics (HD 630) or something a little more dedicated and discrete from AMD, either either a Radeon Pro 555 with 2GB graphics or a Radeon Pro 560 with 4GB graphics and slightly more grunt.

Connections for the system are a little different to what you might expect on a Mac, especially if you bought one last a few years ago, because there are no standard rectangular USB ports, also called USB-A or USB Type-A.
Instead, the 2017 15 inch MacBook Pro is like its 13 inch cousin, with only USB Type C ports that also provided Thunderbolt 3 technology. This double use means you can either use USB devices with up to 10Gbps speeds on each of the four ports, or Thunderbolt's 40Gbps maximum on each of the four, and the ports have two other tricks: they work as DisplayPort technology for video out to another monitor or TV, and also work as the charge port, making it possible to charge the 2017 MacBook Pro 15 from any of the ports, dealer's choice.
You'll also find a 3.5mm headset jack on one side, but that's it for wired connections, with the rest handled by wireless and its assortment of Bluetooth 4.2 and 802.11a/b/g/n/ac WiFi.
All of this sits under a full-size keyboard and trackpad, complete with Apple's OLED-based Touch Bar which features a fingerprint sensor called Touch ID.
The screen sits perpendicular to this, providing a 15.4 inch In-Plane Switching (IPS) screen, offering a native resolution of 2880×1800 at 500 nits brightness. A 720p FaceTime HD camera sits above this in the frame.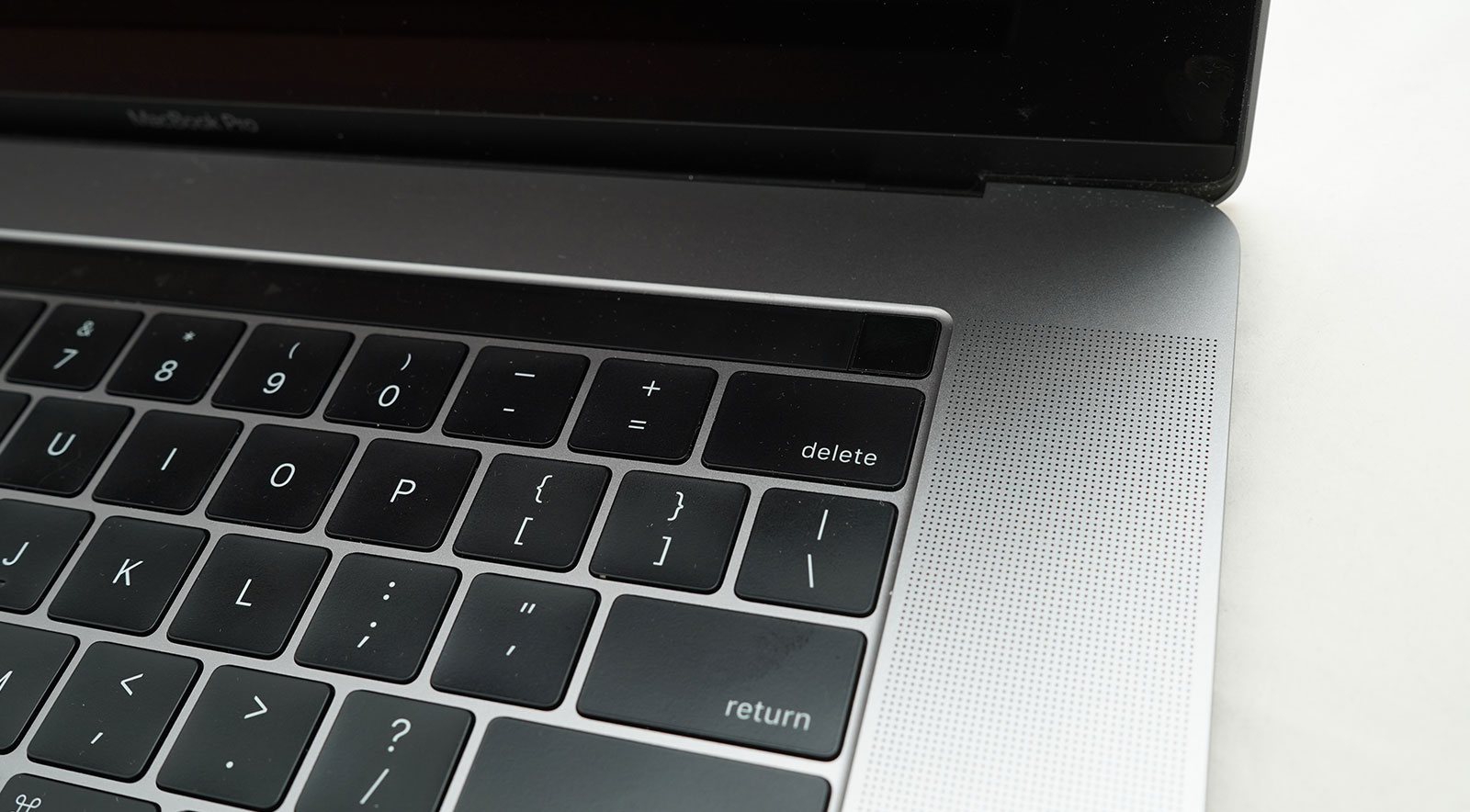 Performance
Put the 2017 MacBook Pro 15 to work and you really see that Apple still has what it takes to engineer a truly excellent computer.
While Apple's latest MacOS (High Sierra) at the time of availability helps to make the system feel quite solid overall, it's also the result of Apple's strength in hardware that pays off, pushing the MacBook Pro 15 to tremendous speeds, and certainly enough to handle pretty much anything you throw at it.
That combination of processor and graphics chip really lets everything fly, pushing the hardware through its paces to help make everything perform.
And we mean it. Our test of the MacBook Pro put this thing through the typical workhorse requirements of a creative, because we use all manner of tools in our work, from the After Effects, Premiere, Audition, and Photoshop tools found in Adobe's suite, to the need to build applications for the VR world inside Unity.
Whatever we threw at the Apple 2017 MacBook Pro 15, it handled, lowering the battery life a little when it needed to, but churning video and apps faster than almost every computer we'd played with.
Display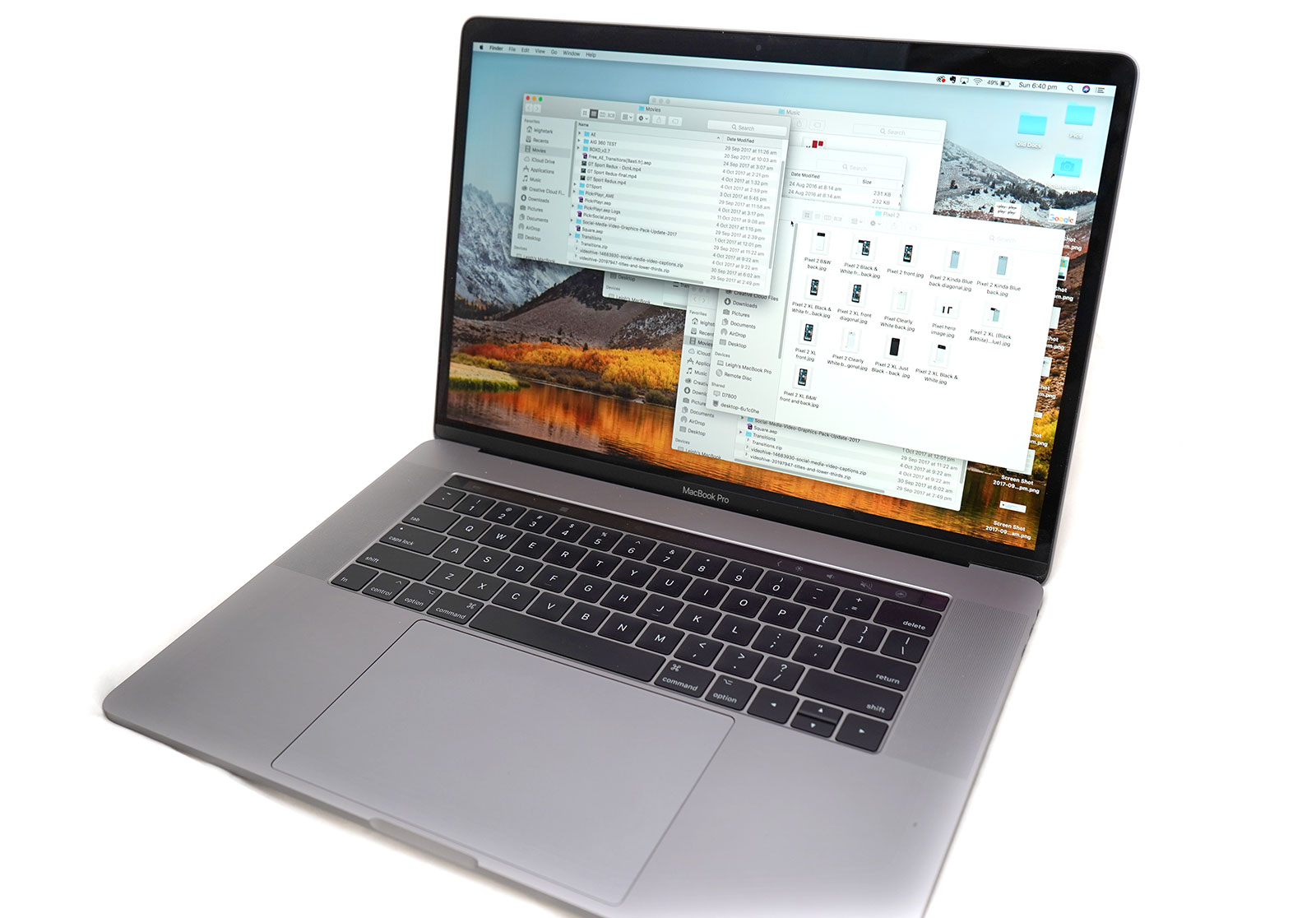 One thing that hasn't changed too much from last year's MacBook Pro is the screen, with a 15.4 inch display supporting the native resolution of 2880×1800, larger than the typical 1920×1080 that runs on most computers, and supporting scaled resolutions if you need those fonts a little bigger.
Apple's first smart move with this laptop is that it's a 16:10 screen, not a 16:9, evident from its support of 1920×1200, and that means you get a little more screen real estate vertically than its properly widescreen friends over in the PC world.
The screen also feels a little brighter, and thanks to its support of the P3 colour space, is generally aimed at creatives who need colour fidelity as they work.
Overall, it's a sexy little super thin and very easy to look at screen, and while it lacks touch (because that's not something Apple puts in its computers, only iDevices), it doesn't feel necessary here.
Keyboard and mouse
And that's thanks in part to a ridiculously big trackpad, with that mouse taking up a huge portion of space underneath the full-size keyboard.
Let's just get this out of the way: the keyboard is big enough and comfortable enough to type on, no doubt thanks to it being a full-size laptop keyboard.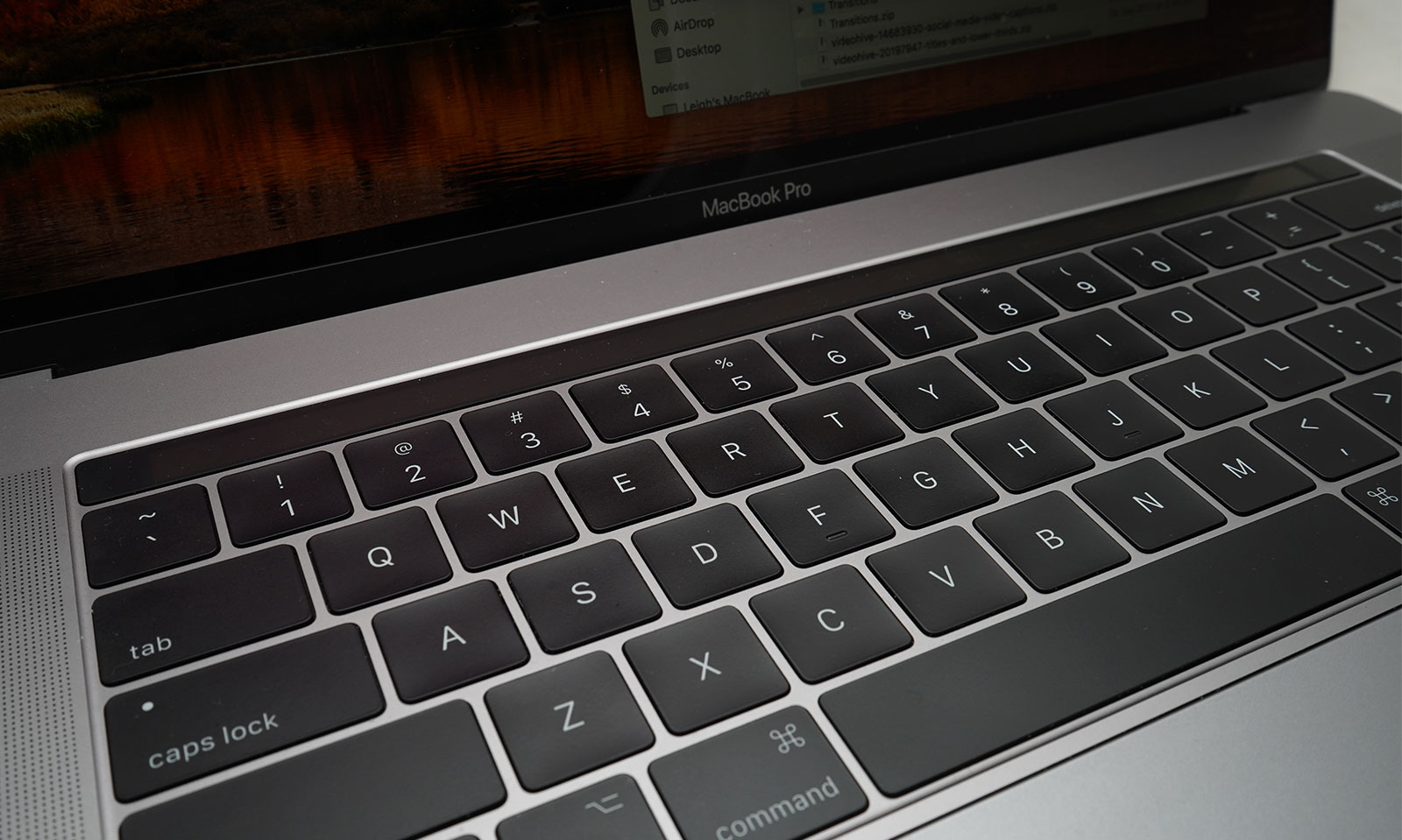 It does rely on Apple's super-thin butterfly keyboard mechanism, and that's part of how Apple has managed to get the 2017 MacBook 15 as thin as it is, but this is something we find you can warm up to quickly.
Getting used to the keyboard is helped by knowing what's you're typing on, and in our experience, the more firm the surface your laptop is pressed on, the more firm the keys feels as you strike down.
For instance, when we use Apple's MacBook Pro keyboard on our lap, it often feels a little softer, as if we're typing comfortably on the older Apple laptops. Place the MacBook Pro in a wooden desk, however, and it feels firmer, as if your fingers are striking the hard flat fibres beneath the computer itself.
Apple's butterfly mechanism does need time to get used to, but once you have, you'll be flying on it like you have with every other solid keyboard, and Apple is one of the best in the business at them, joining the likes of Lenovo and Microsoft for the best keys (in our opinion) around.
However, the trackpad is really the star of the show with the 2017 MacBook Pro 15, because it's really just so freaking huge. There's just no other way of saying this, because the trackpad for the MacBook Pro is big. It's so staggeringly big you'll wonder not just why it has taken so long for a trackpad this big to come to a laptop before, but if you'll ever be able to go back to another small trackpad again.
Apple's 2017 MacBook Pro has just such a massive trackpad that it feels like Apple merely grabbed its desktop Magic Trackpad 2 and just installed it into the computer.
And you know what? It basically did.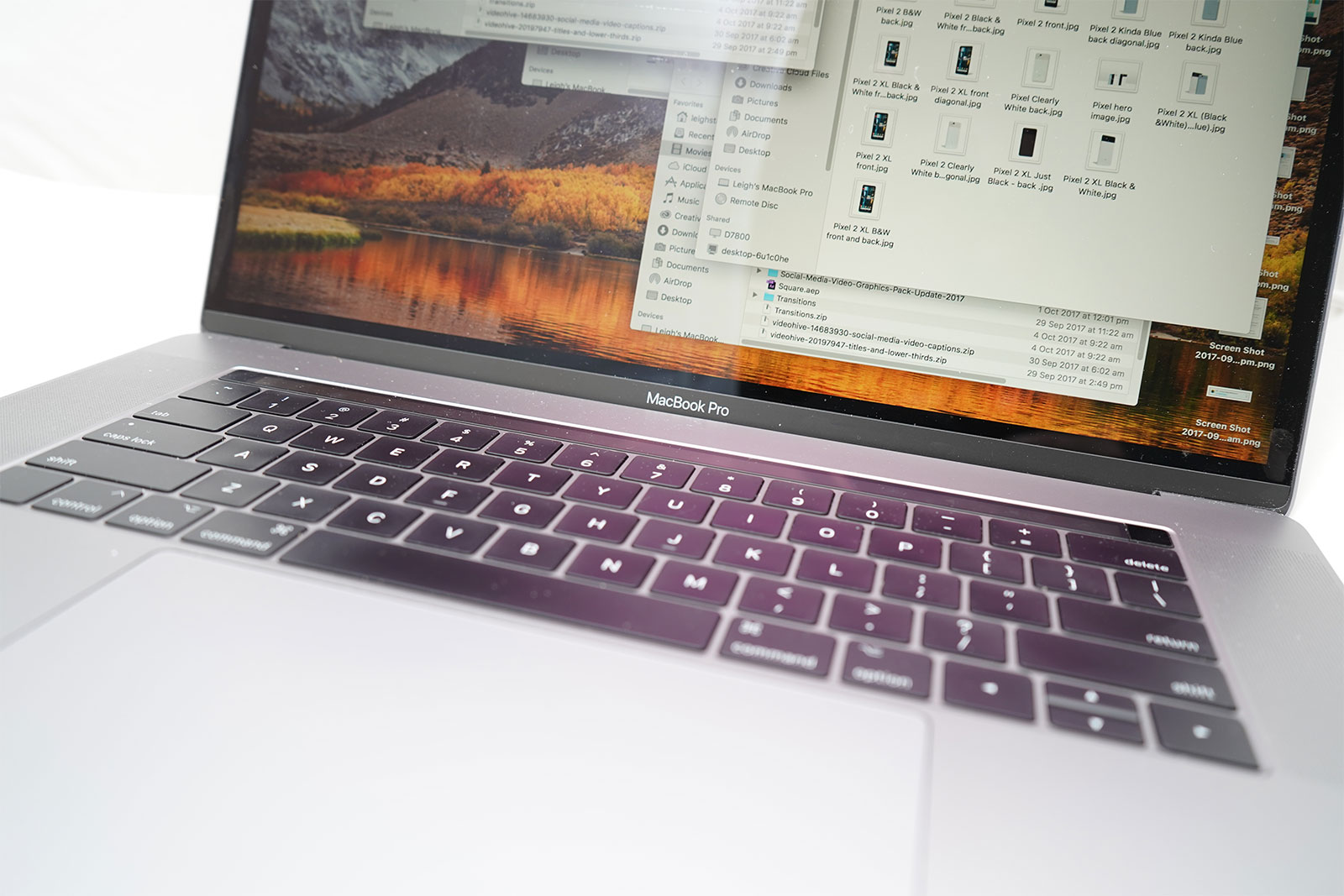 Both support multi-touch and Force Touch, the latter of which tells you the trackpad isn't actually a button but a piece of glass that vibrates to simulate a button, allowing you to customise the strength accordingly.
While you lose a trackpad button, you gain a trackpad that offers a solid experience, even if it does occasionally grab the palm inadvertently and accidentally.
There's also that fingerprint sensor up top, which acts as an extra button, but only to let you switch the computer on and scan your finger (after you've logged in once already), making it a handy feature. Granted, if you have an Apple Watch, you can use this to log in, and its proximity to the MacBook makes for an even faster login, but if you don't, the fingerprint sensor provides that extra bit of security we wish more computers had.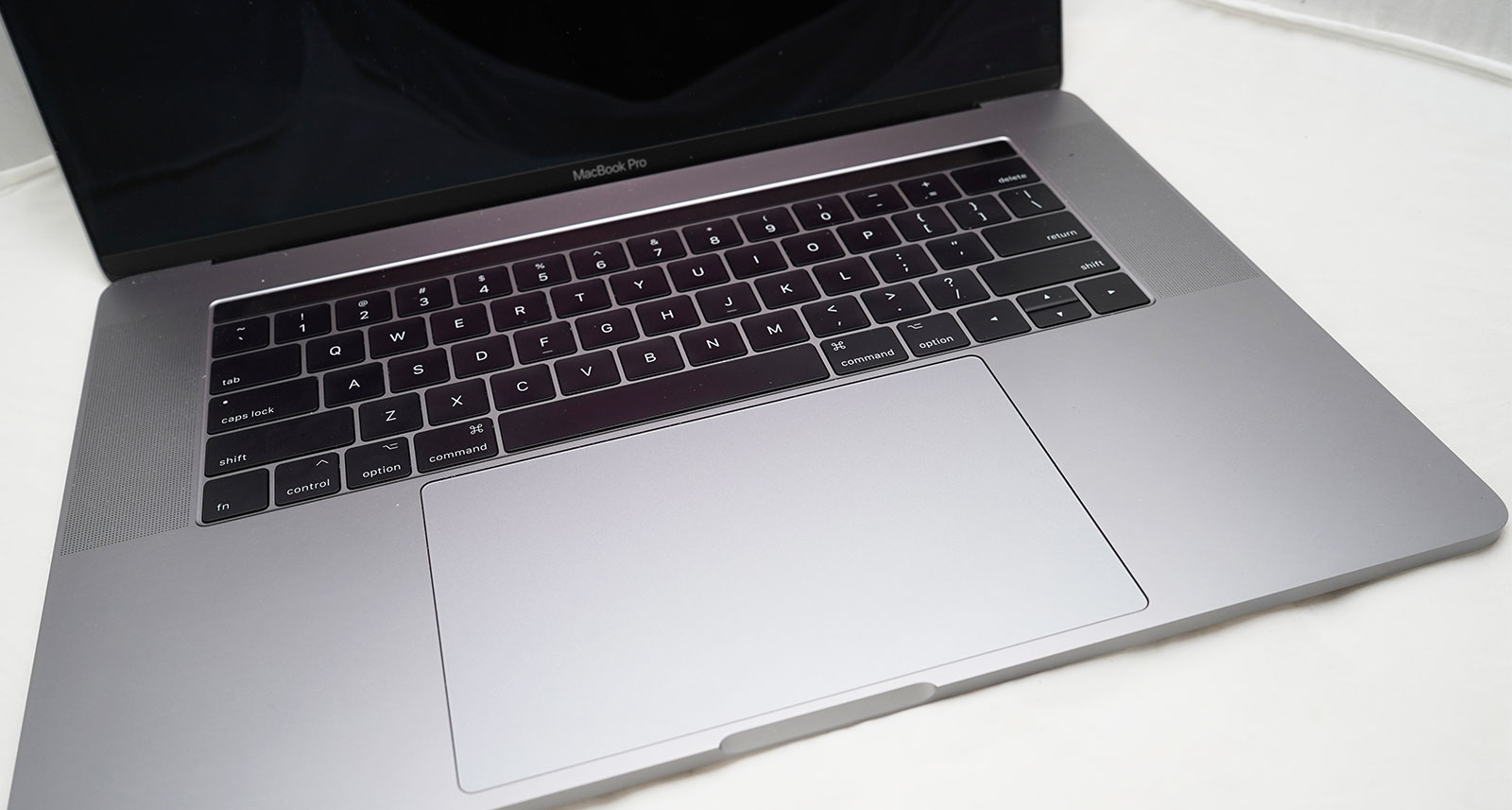 Battery
Next up is battery, and that's an area that Apple has handled fairly well, offering up to ten (10) hours, which will vary depending on what it is you happen to be doing.
For instance, if you happen to be doing a lot of writing and web work, you can generally get quite close to that comfortable.
And if you happen to be doing a lot of video or graphical work that takes advantage of the hardware, battery life tends to drop down to about four or five.
That's still not bad all things considered, and it's helped by the speeds of the charge block, which can charge any of the USB Type C ports of your choose, and does so quite quickly, generally bringing you up to full capacity in an hour or two, depending on how close to the bottom you happened to be.
Of course, with massive USB Type C charge blocks, you can add extra battery life, but overall, the 2017 MacBook Pro 15 handles itself fairly well.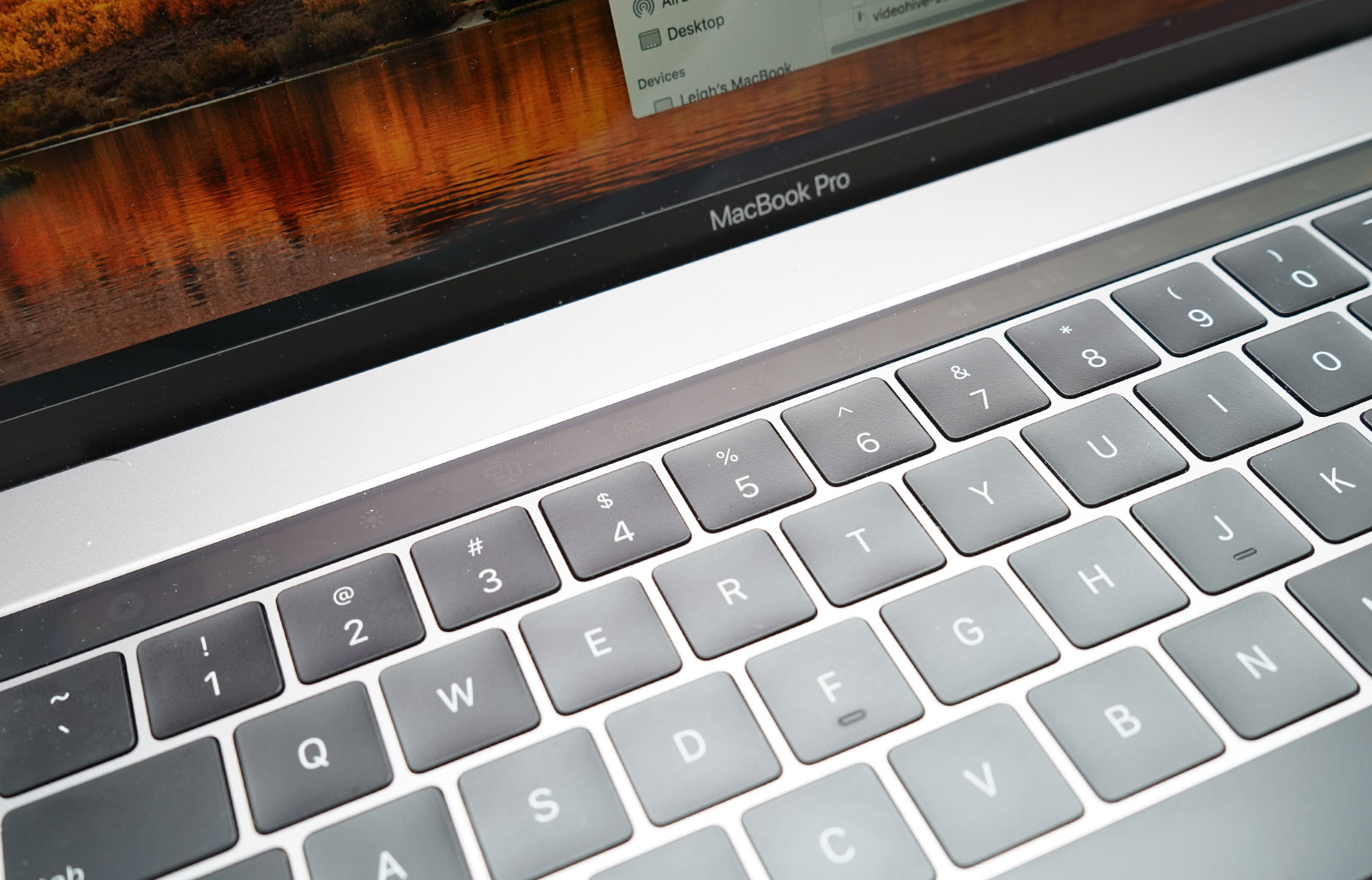 What needs work?
It's hard to fault Apple's MacBook Pro, a machine that gets so much of the formula right, especially if you're after a big computer that performs like a big computer.
Ultimately, our only critical issue if the MacBook Pro comes down to the keyboard and Touch Bar, which while both in a technical second generation, can still feel a little hard to get used to.
Take the keyboard, which is nice enough and certainly easier to adapt to than the first-gen butterfly keyboards that popped up on the MacBook, but it's not something for everyone.
The Touch Bar still poses a slight problem simply because it doesn't offer much use beyond that of controlling the volume or screen power with a more logical and intuitive interface, dragging the slider and defining things more easily.
Some apps support it, and certainly more than the last time we checked out this computer in its 13 inch version, but we still feel like its use just isn't as strong as you might think, and sometimes it feels better to press those function or escape buttons with a physical button than the touch one.

Our other critical issue plays to what the MacBook Pro doesn't have and definitely needs: an SD card slot.
We get the lack of a full-sized USB port, mind you, because we're living in that future, that world where USB is changing and prevents the system from getting slimmer, so USB Type C is all we'll be given. Fine, no worries.
But SD cards are still very much in use by everyone, and almost every camera out there, almost every single one, supports an SD card slot. Now the MacBook Pro 15 is definitely a laptop made for creative types, and most creative types that we know rely on a camera of some kind in their lives, so the deliberate exclusion of an SD card slot is a little frustrating, since it means you'll have to bring with the cables to a camera or a card reader in order get images off.
To put it simply, it's annoying. It's strange that a computer this close to creative perfection misses out on one of the things most creative folks will need and rely on, but at least we've given you plenty of forewarning.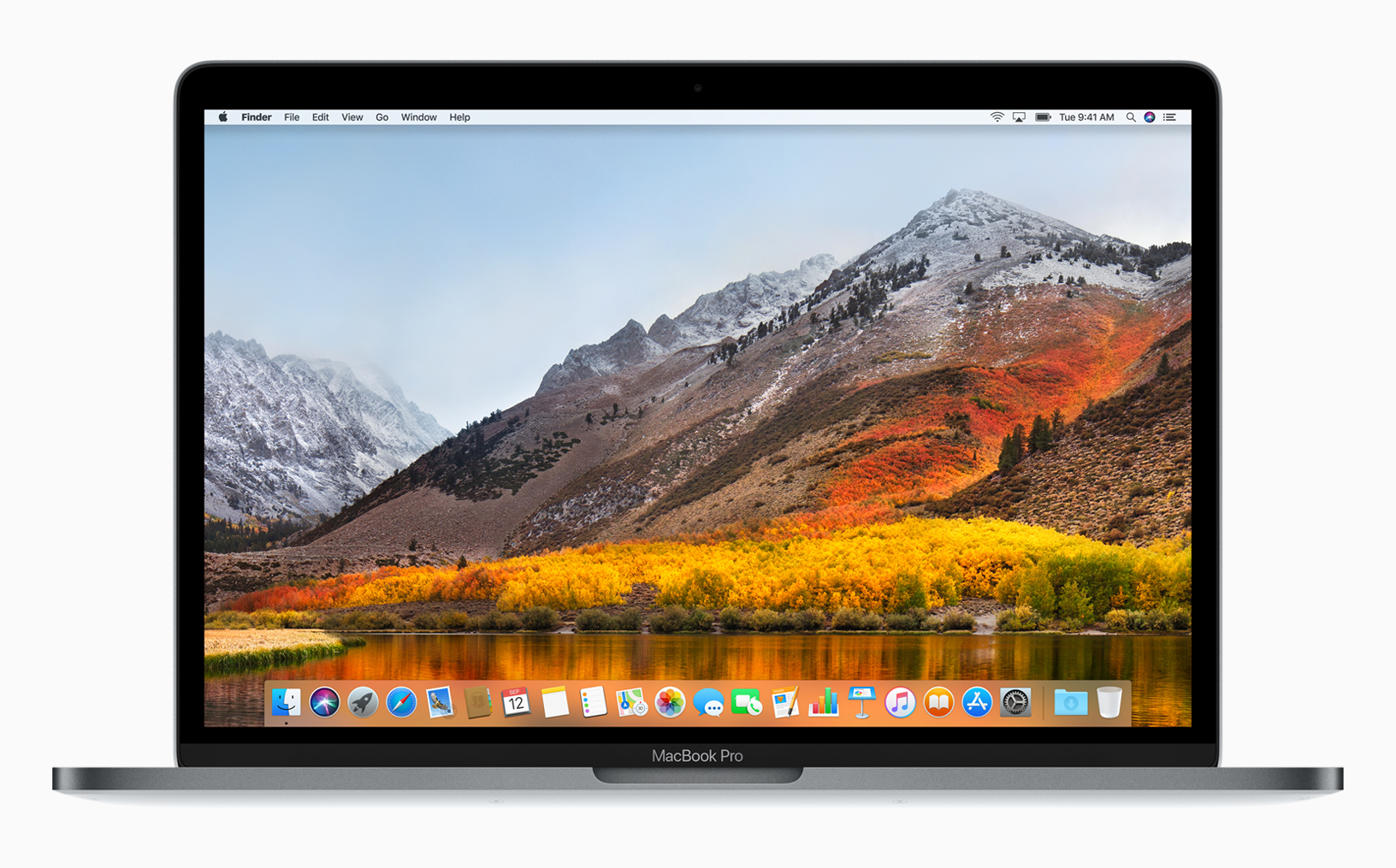 Final thoughts (TLDR)
Despite the odd omission and a touch bar that still hardly feels like it lives up to its potential, Apple's 2017 MacBook Pro 15 is a slam dunk for us, delivering some of the best performance and battery life possible in such a thin design.
Creatives needing to go portable will be at instant ease with this thing, and while there's no touchscreen like on a Surface Book, it also doesn't need one, boasting better battery life and size than most of the machines it has to compete with.
To say this is a creative workhorse would be an understatement; the 2017 MacBook Pro 15 is a total portable workhorse, able to handle anything.
You name it, this computer will take it: regular writing work, basic web programming, graphics development in Photoshop, games development in Unity, video editing across both standard video and 360 degree video in Premiere, motion graphics editing and export in After Effects, the list goes on. We tested almost every form of work we had pegged our way, and the 2017 MacBook Pro 15 offered little in the way of trouble, only showing heat when it desperately had to work, usually upon export of something from the performance guzzler that is After Effects.
Quite seriously, Apple's 2017 15-inch MacBook Pro is a beast, and one on a diet. It's like a totally ripped armour-clad hero ready to make mince-meat of any foe you can throw its way.
And yes, it's expensive, and yes, it lacks standard USB ports which forces you to buy a converter, but it has so much else going for it, and will over time.
If you need a big computer and agree with most of the computer world that 15 inches should be the absolute maximum for a portable machine, you owe it to yourself to check out the MacBook Pro 15. It's just that good. Highly recommended.

The good
A big computer that happens to feel solid and designed well
Four USB Type C / Thunderbolt 3 ports
The MacBook Pro 15 can be charged from every one of the ports
Solid performance
Excellent screen
The biggest touchpad on a laptop ever
The not-so-good
Touch Bar still doesn't feel super useful
No standard USB ports
No SD card slot