If you're thinking of updating your Galaxy Note 9 to the big new Galaxy Note 10+, you might be wondering whether you can save some cash on a case. And the answer is no, you probably can't.
We all like to save a bit of money, and when it comes to buying a new phone, a case is usually the next thing on the cards.
Cases aren't always cheap, and so if you're upgrading, it can be handy to find out whether your next phone will support the same case, saving you something in the process. In fact, if the design hasn't changed much, it can seem like it should just be obvious, and you could just snap a phone into the case.
That might go with Samsung's most recent phone, the Samsung Galaxy Note10+, which offers a similar screen size and frame design to its Galaxy Note9 sibling, but not one that's completely perfect.
But surely it doesn't need to be perfect, right? Surely you can just make the Note10+ fit in a Note9 case?
Nope. Not at all. Sorry folks.
While the design is similar and the Note10+ can technically fit into the frame of a Note9 case, the button design has changed dramatically, and as such doesn't align properly.
It will technically work, but there may be some stray button presses and misfires on functions, especially given the volume rocker button on the Note9 case is just that little bit higher than on the Galaxy Note10+.


Beyond the issue of the buttons, the rear cameras are another serious problem with Note9 cases: in the Note9 case design, there was an almost Tetris-esque cut out block for the rear cameras and the rear fingerprint sensor.
Now that the cameras aren't in the middle of the back and are positioned down the edge, that cut out section is irrelevant, and so doesn't help the Note10+ to fit in a Note9 case.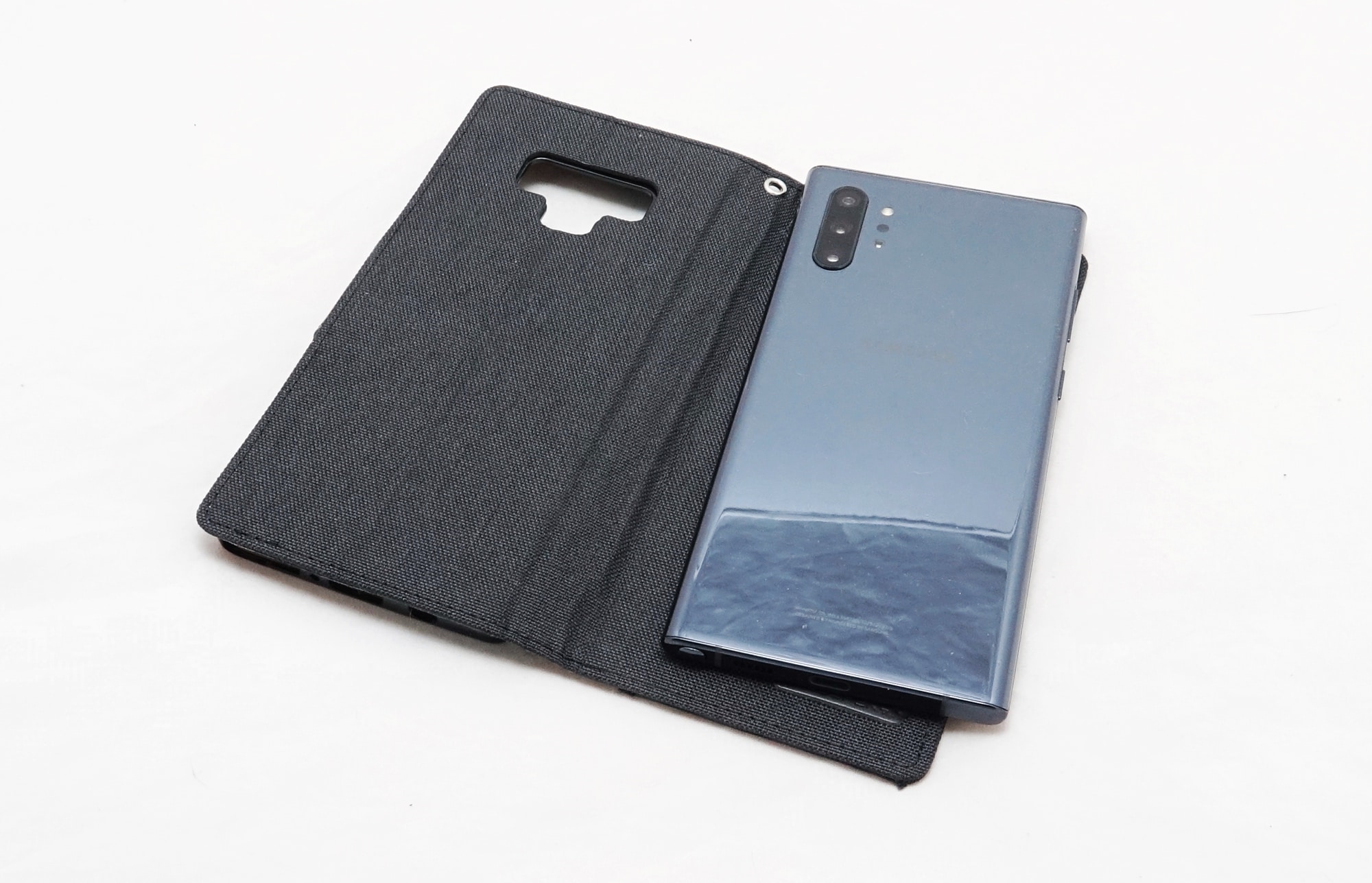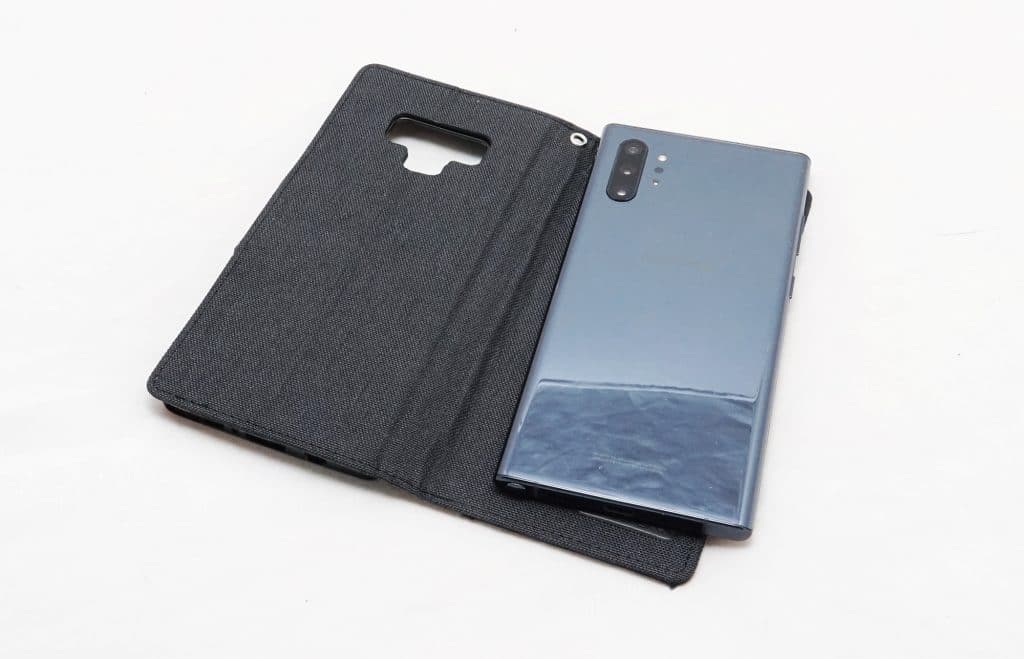 The bottom is similar, save for that 3.5mm headset port on the older phone, but that deals with a bottom microphone nicely.
However Note 9 cases hug the S-Pen slot just that little bit differently, which means while it won't block you from taking out the S-Pen on the Note10+, it will fell mighty snug.
Sadly, folks, you may want to buy a Note10+ case if you buy a Note10+, as the phone just won't fit comfortably, or in a remotely usable way.