With the announcement of Huawei's P30 Pro, there's a new type of sensor being used for smartphone cameras, as well as more zoom. What makes the P30 Pro so unique in the smartphone landscape?
It's seen numerous leaks, but now that Huawei has gone official with the 2019 Huawei P-series phone, the P30 and P30 Pro, it's time to look into what makes Huawei's 2019 P-series so special.
After all, the handsets feature new sensors, new zoom capabilities, and more. You can expect to hear jargon uttered by marketing teams like "superspectrum" and "RYYB", but what does this mean?
Before we get to that, it's important to look at what made last year's phones so interesting, which is part of what has kept them in the top charts for camera sensors. They weren't just your ordinary phones, either, because each had something else going for them.
What the P20 Pro and Mate 20 Pro introduced
Last year's releases for Huawei included the P20 Pro and Mate 20 Pro, two phones that changed the way cameras performed on phones.
To start 2018, Huawei's P20 Pro included three cameras, connecting standard and telephoto cameras for a hybrid zoom, and incorporating the black and white sensor technology for improved details.
The Mate 20 Pro changed things once again, staying with the zoom concept that blended 3X and hybrid 5X zoom, but then shifting out the black and white camera for an ultra-wide camera that provided more ability to see the bigger picture, letting you zoom in and out for more camera control in a phone.
However, with the loss of the black and white sensor, the image quality, while still good, may lose out on some of that detail when capturing colour.
Trying to find a way to render a better picture through monochrome and colour isn't something Huawei is alone in, and the Light camera inside the upcoming Nokia 9 PureView follows a similar approach, albeit with more cameras.
So without a monochromatic sensor, Huawei is focusing its efforts on a sensor that is a little bit different.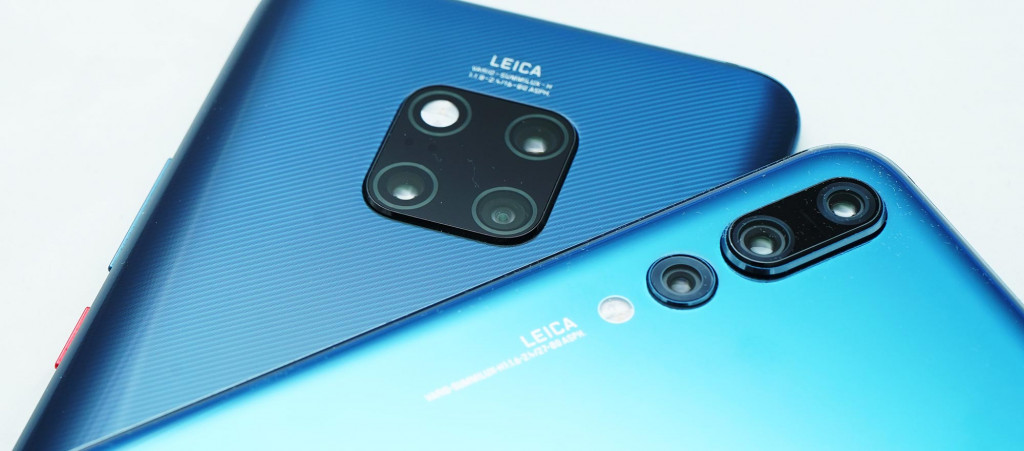 Why the superspectrum sensor is different
Announced in the P30 and P30 Pro, Huawei is leveraging what is called a "superspectrum" sensor, a concept that relies on a slightly different sensor structure and filter, capturing images on a red, yellow, and blue sensor.
That is to say, it's an RYYB sensor (or just an "RYB" sensor with more yellow capture), distinct from the traditional RGB sensors cameras tend to rely on, which have been around for quite some time.
Red, Yellow, Blue
The idea of photography being captured through red, green, and blue goes back to the 19th centuruy, where early colour photography captured in three distinct colour filtered photographs to blend for a full colour image. Almost every camera since these initial tests has relied on a system built from that approach, and "RGB" as it has become known — the ubiquitous red, green, and blue understanding of image makeup — is a major part of what makes camera work.
But it doesn't have to be the only way.
At least one company has dabbled in using yellow for part of the spectrum, with Sharp using yellow pixels on its TVs at one point, included to improve picture quality.
In Huawei's P30 and P30 Pro, its superspectrum sensor is channeling a similar kind of logic, replacing the green in RGB, and instead adopting a red, yellow, and blue sensor. That may be similar to other camera approaches, such as CYGM, which in at least one camera sensor captured light for cyan, yellow, green, and magenta, and there has even been a sensor to handle red, green, blue, and emerald.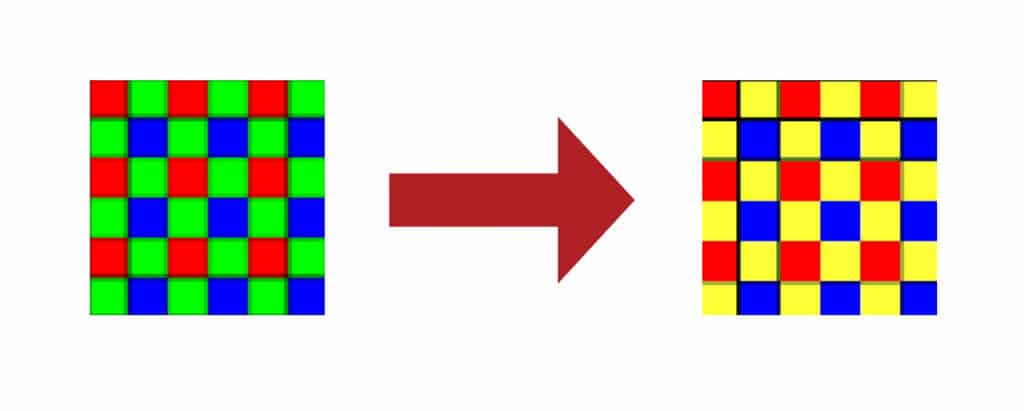 What makes the superspectrum different, however, appears to be replacing the standard RGB green channel with yellow, which may result in more dynamics from colour, and will capture 40 percent more light across green and red, with algorithms separating the colours into image processing. The sensor is also a little bigger than what we've seen in the iPhone and Galaxy phones, which should help things considerably.
Low-light awesomeness
The sensor's development has meant Huawei could improve its low light to a staggering new level, increasing the low-light sensitivity from last year's already impressive ISO 102,400 to a remarkable ISO 409,600, and it means capturing in the dark is now possible.
Technically, there are three ways to get at the settings, with the standard camera mode picking the right settings and getting shots in the dark, the night mode stacking images together in a bracketed HDR night shot, and the pro mode allowing you to select the high ISO even though it locks off all other settings (at the time of launch, anyway).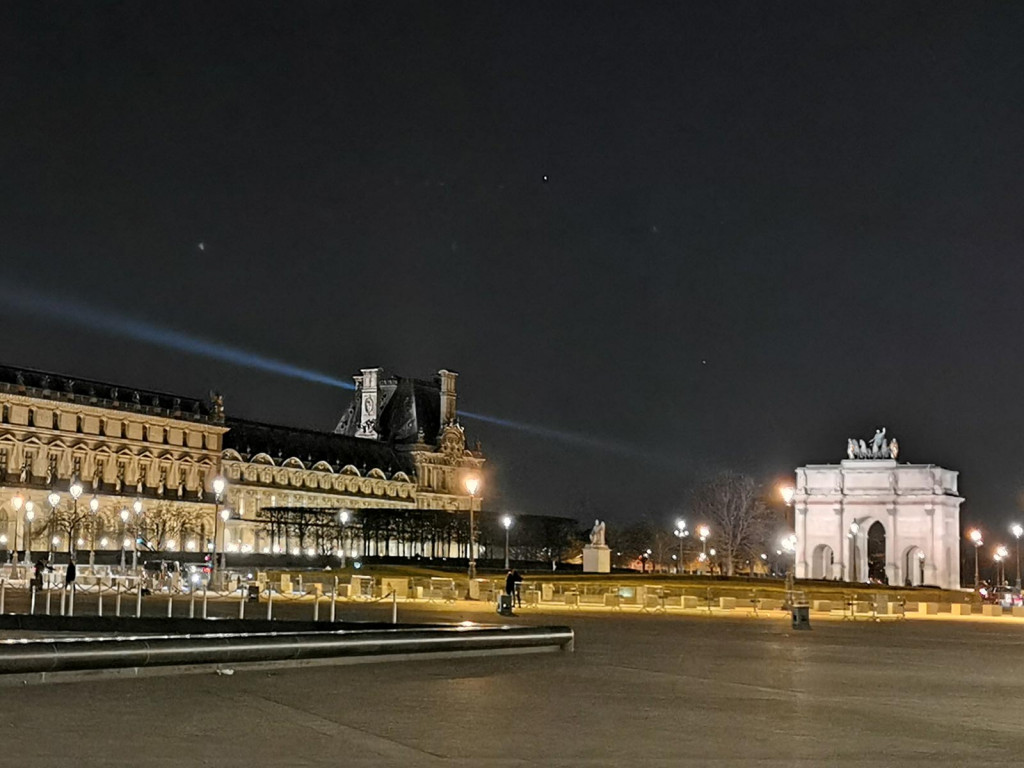 The result is one that has to be seen to be believed, with images that appear even dark to the naked eye being something that a camera can make out. Sometimes the images may appear granular, as the sensor has to make heads and tails out of a severely dark scene, but it's the sort of thing your eyes may even struggle with, so that's not a bad effort all the same.
Tested in Paris, the result is nothing short of spectacular, and together with some of the exposure controls provided, the superspectrum sensor achieves some of the most impressive low-light on a phone we've seen. Hell, it's even beating some bigger cameras.
Zoom zoom zoom
Another important factor for Huawei's P30 Pro is the inclusion of zoom, and it's one that takes advantage of a camera design that harks back to old school camera roots.
Back when cameras were big and film based, many relied on a pentaprism to reflect the image from the lens to the viewfinder. Interestingly, that's what Huawei is doing in the P30 Pro, using a pentaprism to make its 5x telephoto camera relay light from the back of the phone where the covering lens is, back to a different place in the back of the phone, a few millimetres to the side.

That appears to allow the telephoto camera to have a little bit of spacing, and means more glass can sit in the barrel of the camera to increase distance. Technically, that distance makes the camera comparable to a 125mm lens, which for the Huawei P30 Pro means it's a 5x telephoto lens.
When Huawei does its addition of algorithms past this point, the image can magnify to 10x optical, which translates to 270mm.
And if you need a little more reach, there's digital zoom to Increase the size of those pixels, blowing up to 50x at 1343mm, though the image quality may not be up to the same level.
Macrolicious efforts
The zoom camera isn't the only bit of technology we're looking heavily at, because the ultra-wide camera is surely capable, as well.
Switch to that 20 megapixel ultra-wide camera (or let the camera work it out for you) and the macro mode can kick in, allowing you to get close to objects and let the rest fuzz out, taking close-up shots.
In the short time we've had the Huawei P30 Pro to play with, we've been able to capture and eye and a fly, including a very patient fly and one of this journalist's tired eyes, and the image quality is definitely up there.
To see just how far we could push the technology, we tried grabbing a flame and a close-up of a very tired journalist (hi there!), and we'd say the results speak for themselves.
Machine learning irons out the package
The rest of the camera package that helps the Huawei P30 series stand out is the AI camera, which is less artificially intelligence and more machine learning.
It's something that first arrived in the P20 Pro, and aims to help people get better shots without thinking, as Huawei trains its phone camera model on objects and scenes with specific settings, and it implements them as you capture provided the AI feature is switched on.
That means if you try to snap a picture of the sky, the AI camera will pick up on the blue and the clouds, and emphasise those colours and details, or if you're taking a shot of a plate of food, the camera will work that out and saturate the colours for a food image.
If you're photographing a friend or yourself as a portrait, the AI camera of the P30 Pro will switch to portrait mode blur the background, creating a de-focused image. And if you're snapping away at night, it can fire the night mode without you having to really think about it.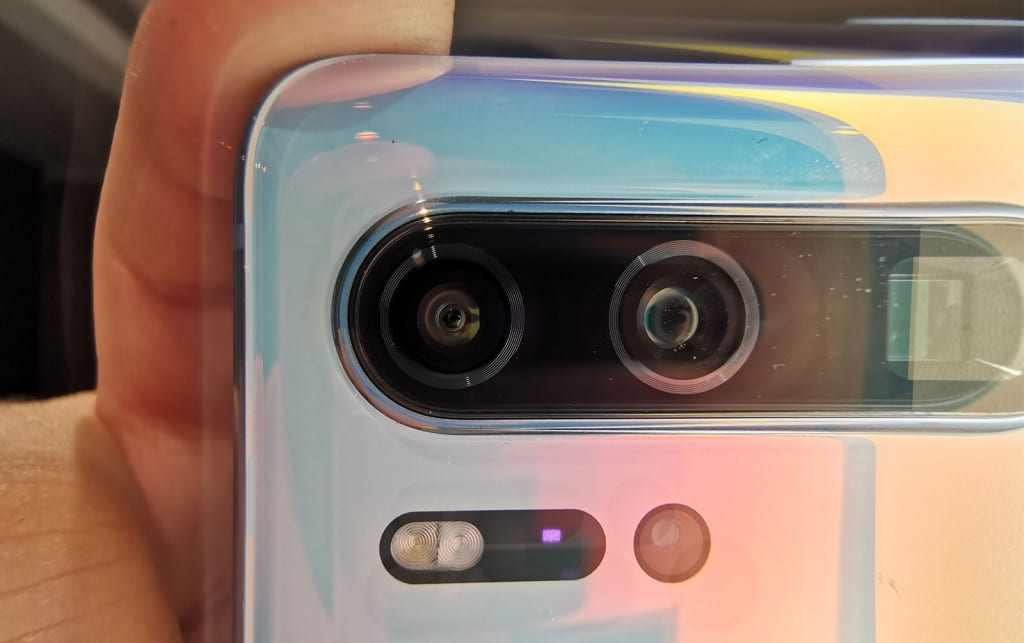 All together now
When combined, the new technologies work together to produce some impressive results, with the Huawei P30 Pro demonstrating immense versatility, something you can't say for all phone cameras.
DxO Mark even confirms this package as one of the best in the business, nailing the world's best DxO Mark sensor score of 112, with a score of 119 in photo and 97 in video, sitting above the P20 Pro, Mate 20 Pro, and the Galaxy S10+. Yikes.
And there's also RAW support, something that can produce a staggering 80MB images with a rather solid five-stops of control inside. In case you're curious, we're providing a shot of Notre Dame in Paris for anyone with a RAW-capable app to check the results for themselves.
All up, it's hard not to be impressed by the results of the package, and this doesn't even include much of Huawei's other cameras that the system relies on, a Time of Flight camera that can measure depth, as well as a 32 megapixel front-facing camera for higher res selfies.
To say we're impressed is an understatement. What we're seeing is the evolution of the phone camera, and something that has to be seen to be believed.
You'll find it on the Huawei P30 Pro from April 2019, and given these developments, we only have to wonder what's lurking in the R&D labs at Huawei's factories in China. This can only be the start, and anyone who loves to take photos can benefit greatly.
More examples below.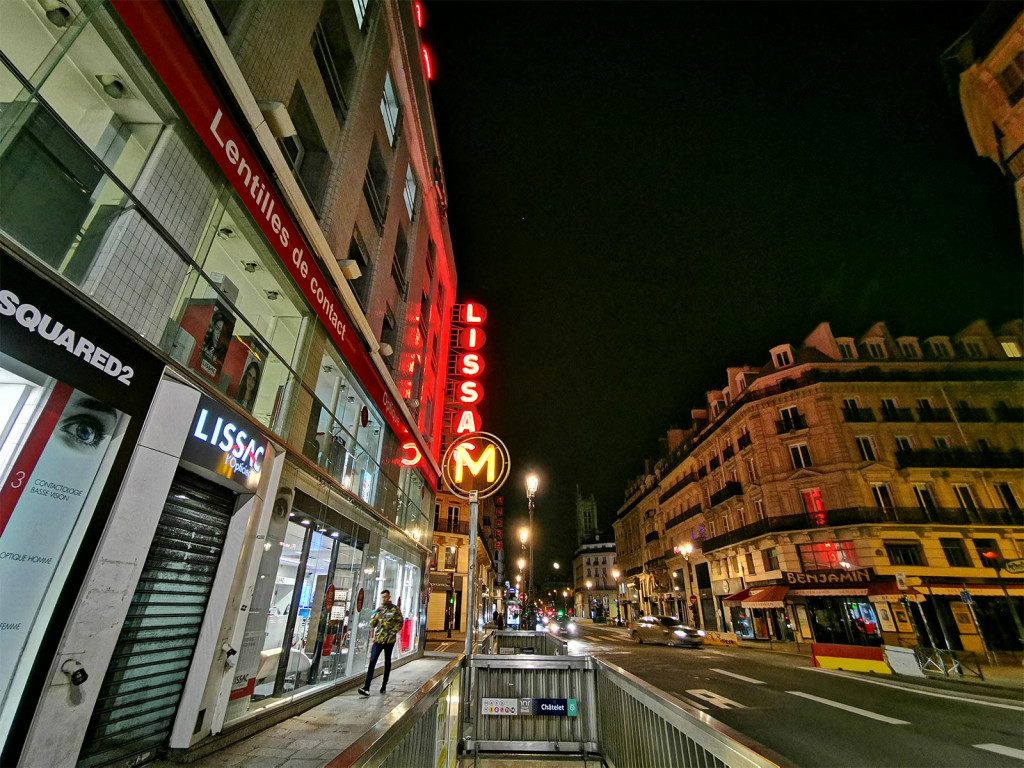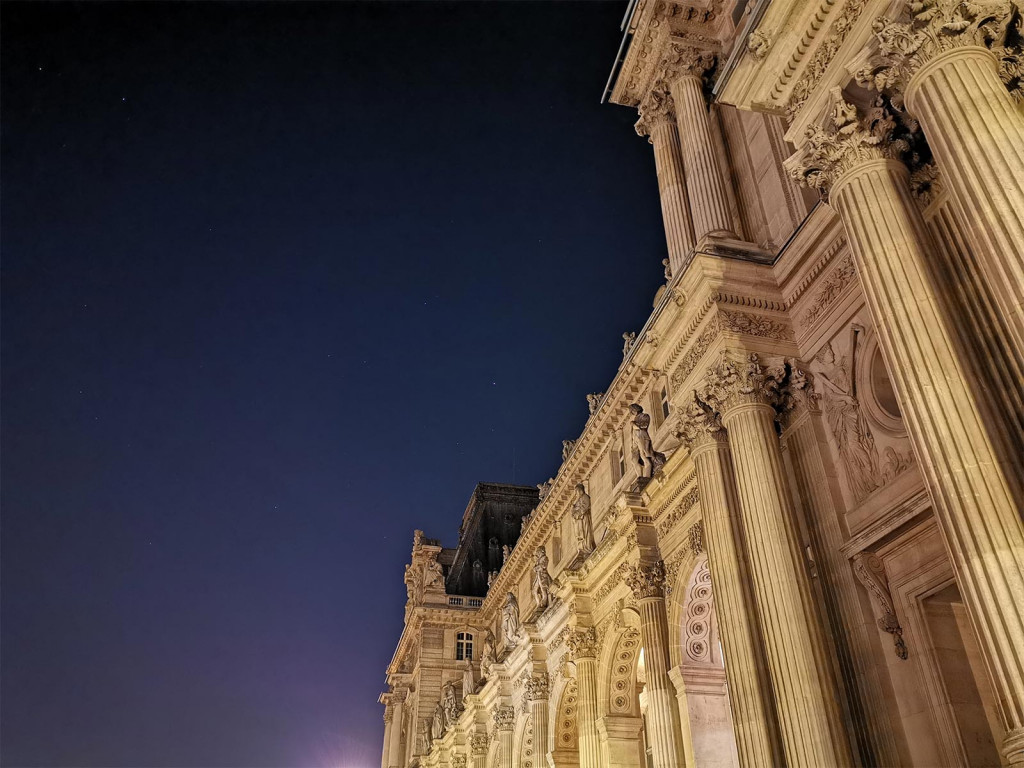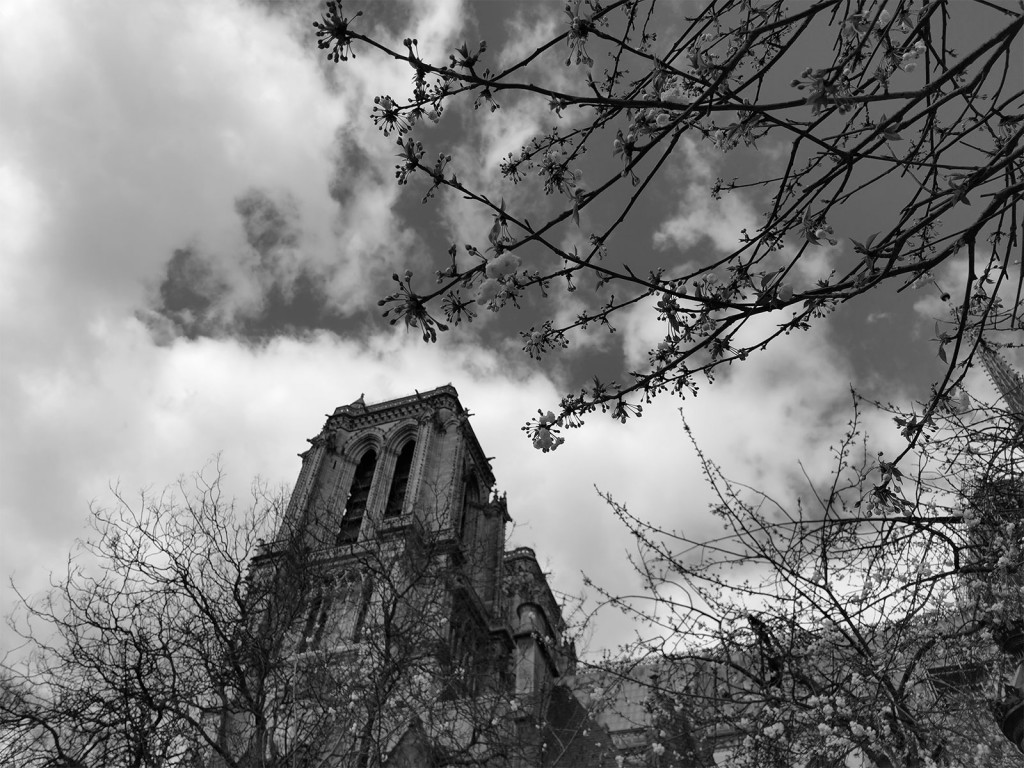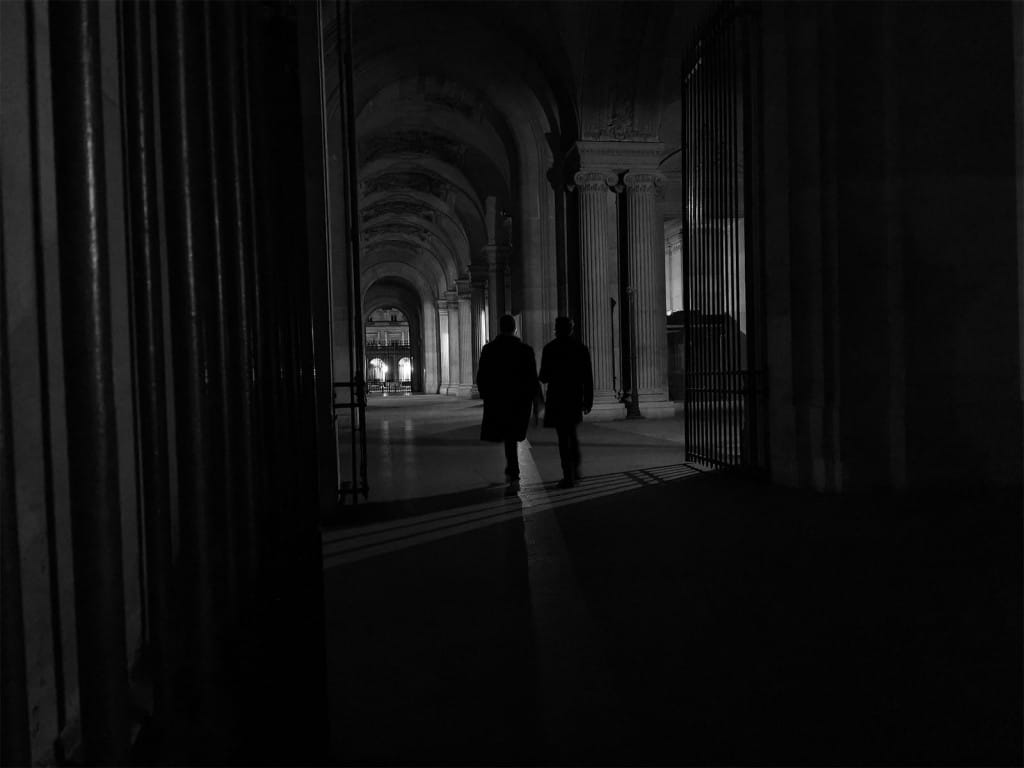 Leigh :) Stark travelled to the launch of the Huawei P30 Pro in Paris, France as a guest of Huawei.