One of the best reasons to sit at a desk and work is coming to working on the go, as the extra screen gains an extra attachment.
Whether you're someone that loves to work from home or stay in the office, there's a good chance you're embracing the second screen. It's just something that makes productivity better and easier.
One screen is fine, but two typically means you get an extra-wide amount of real estate, which is better for more windows, tabs, and all the space for you to do with it what you want.
Going mobile tends to cut that back to one, forcing people into a larger laptop, compared to the usual portable-friendly sizes that 13 and 14 inch laptops offer.
But it doesn't have to.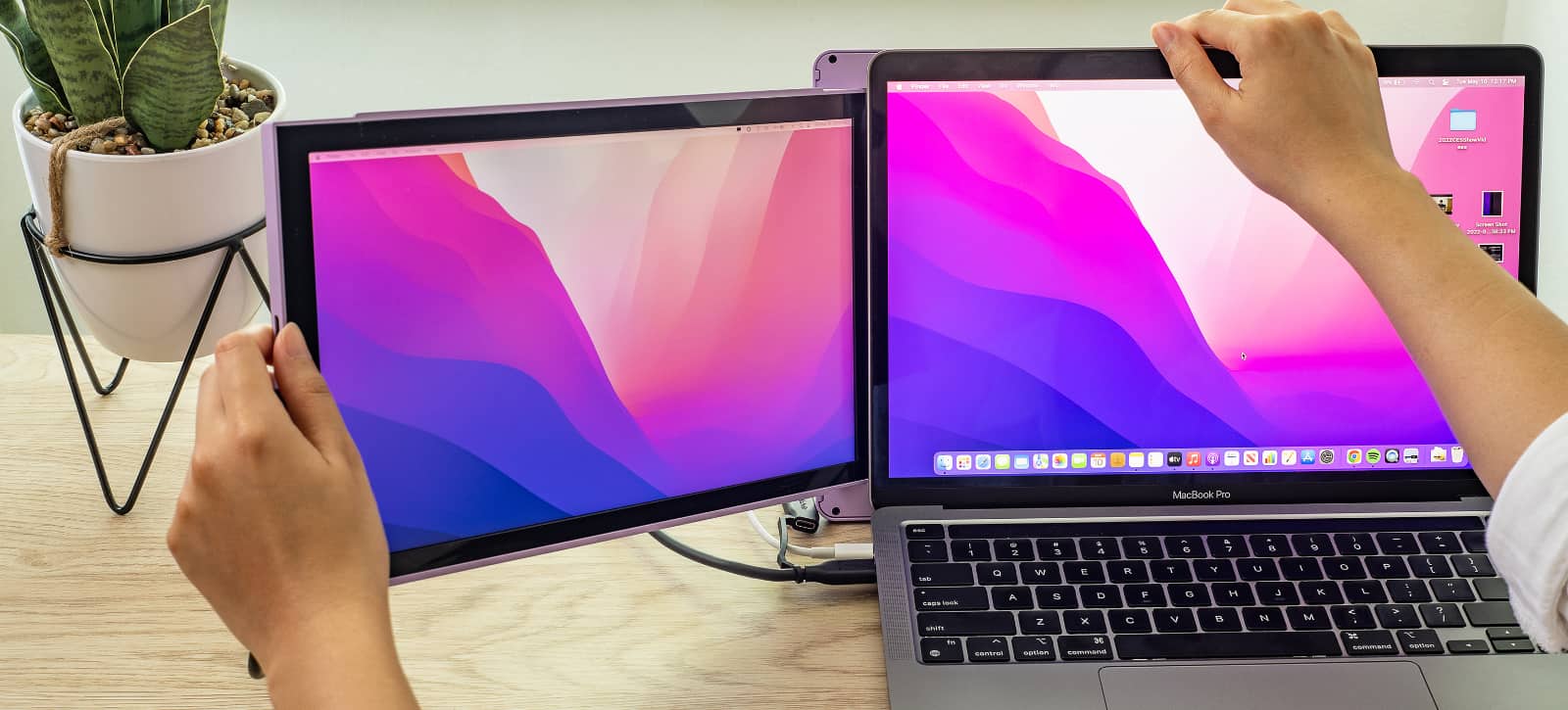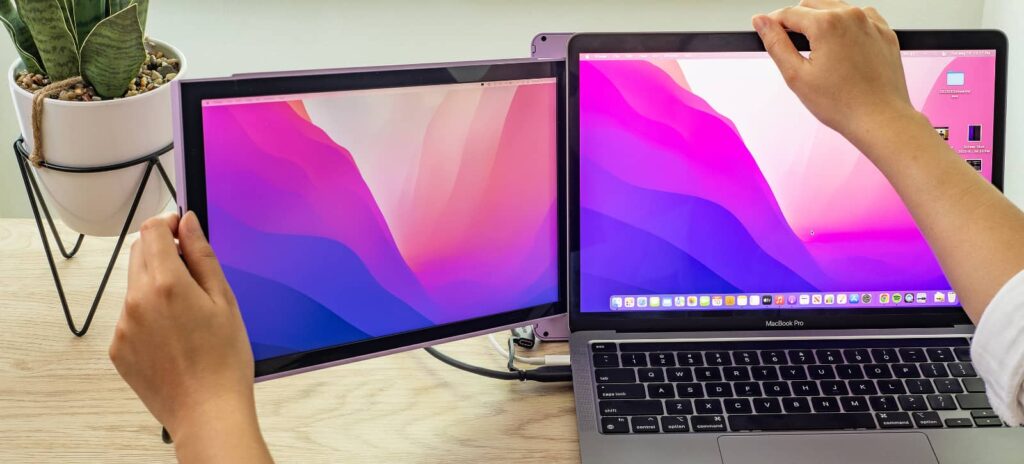 At least one new option is popping up in Australia, as Mobile Pixels launches its "Duex" screens, providing an extra screen that can be side-mounted to deliver more laptop screen real estate to go.
The idea is simply enough, with either a plastic encased 12.5 inch screen, or plastic and aluminium encased screen sized to 13.3 or 14 inches depending on how much you want to spend. Each display works from a cable, and each can be easily mounted to a laptop or even stood up for use separately.
In the $499 Duex Lite, there's a 12.5 inch screen made for laptops sized 14 inches and below, working from either a Type C USB or HDMI port and offering Full HD's 1920×1080. It'll work with either Windows and Mac, while the $549 Duex Plus keeps the Full HD resolution, but upgrades the size to 13.3 inches and provides an automatic rotation, handy if you decide to attach the screen to the back or position it standing up. It's your screen after all, and your choice for how you use it.
There's one larger model in the $599 Duex Max, which is much the same, but comes in a 14 inch Full HD screen and is made for bigger laptops like the MacBook Pro 16.
The three Duex models are the crux of what Mobile Pixels is launching in Australia, but we could see more in time. Overseas, there's a 16 inch model in the Glance, plus a three screen option in the Trio. No such luck for the release of those models yet, but with the Duex arriving first, those other options could rock up later on.