Gamers keen on an OLED display for their computer won't just have to end up on a TV, as Samsung turns its attention to an ultra-wide OLED option.
There was a time when gaming on the best screen meant indulging on a really awesome TV, as monitors and TV screens differed. You could find fast screen tech on the former, and the more vivid and newer technologies on the latter.
These days, however, the lines are blurred. And they may be even more blurry now than ever, as Samsung looks to add to its OLED offerings locally with one made for gamers sitting at a desk.
While Samsung offers some positively massive Odyssey screens for gamers with deep pockets, its latest screen making its way to Australian store shelves and desks is one focused on a wide experience for entertainment with a vivid look.
Heading to stores in next month, Samsung's Odyssey G8 will offer a 34 inch ultra-wide screen in the 21:9 aspect ratio with a slight curve, plus a resolution of Quad HD's 3440×1440.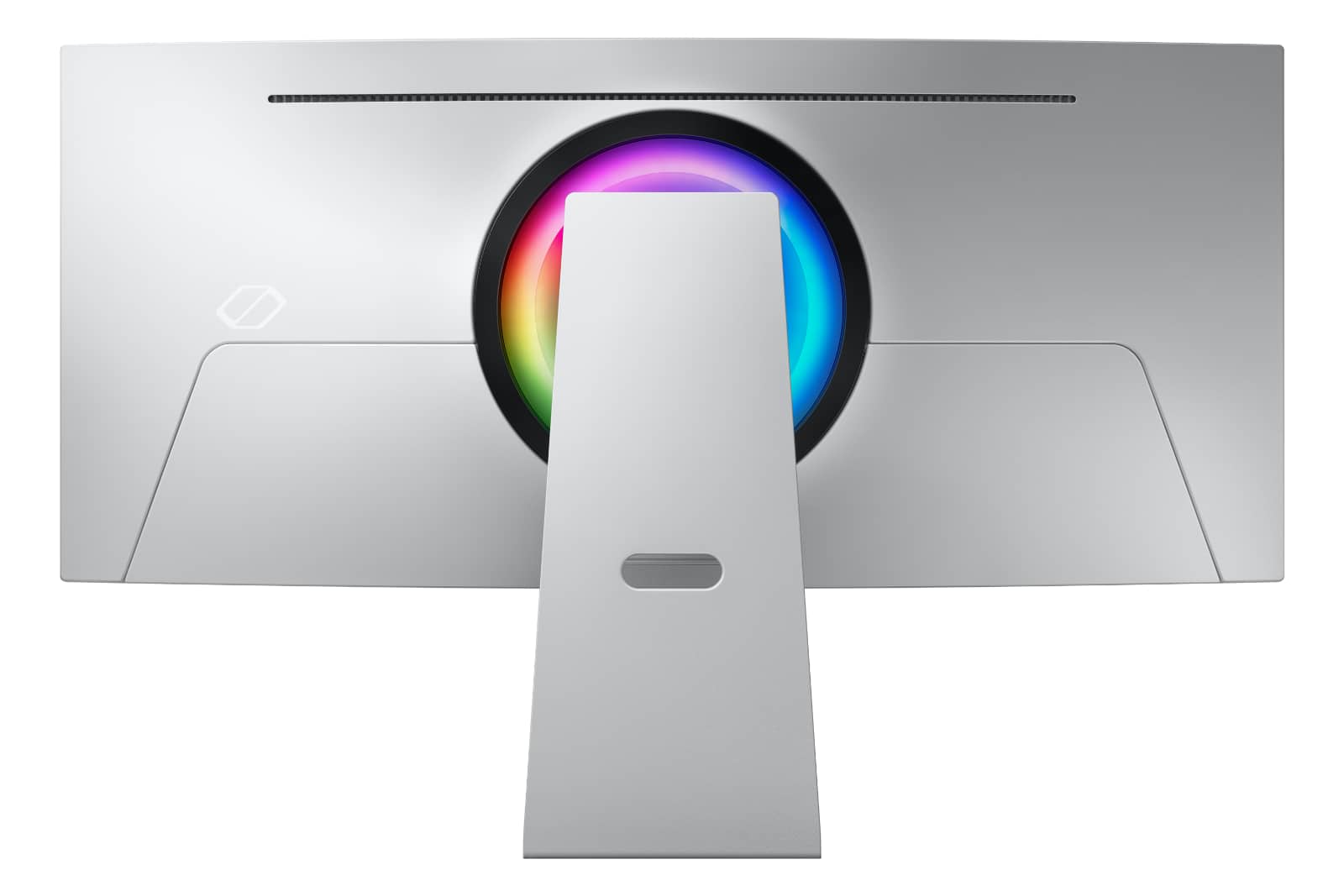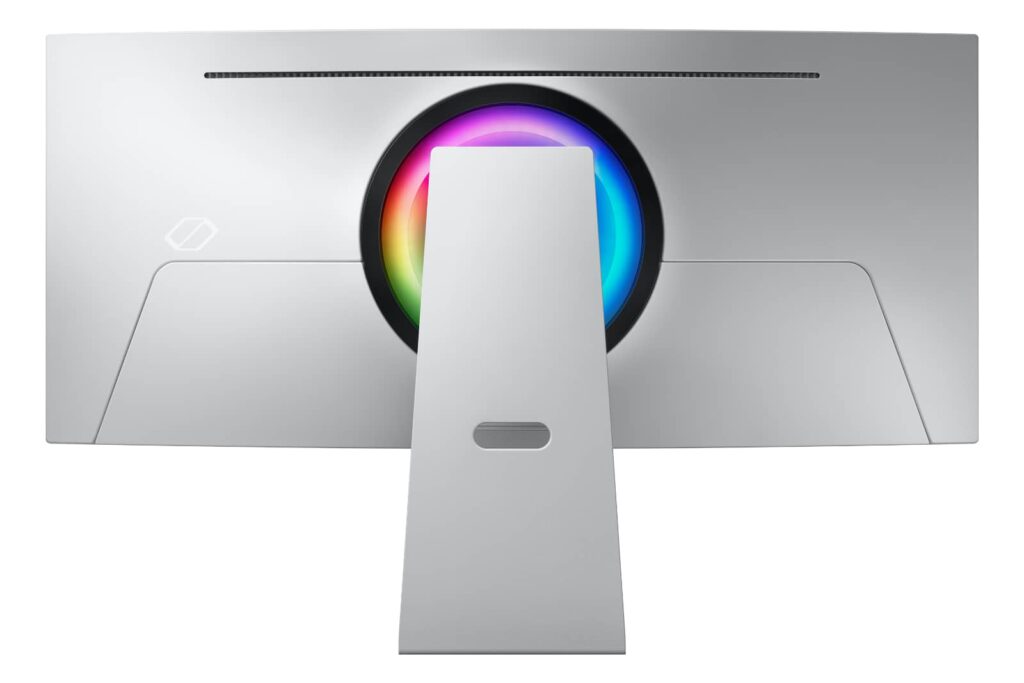 Focused on gamers, it will support 99.3 percent of the DCI colour gamut, a 0.03ms response time, and a 175Hz refresh rate, plus support for AMD Free Sync, though Samsung hasn't come back to us with information about Nvidia G-Sync, if you use that.
If you're considering jumping into an OLED TV for your gaming, Samsung is also sweetening the idea of the Odyssey G8 OLED by including support for its Smart Hub Smart TV interface, basically making it both.
It will also borrow from Samsung's other flagship Odyssey screens, supporting a colour controller at the back, something Samsung calls "CoreLighting+", which will use Samsung's CoreSync to match the colours shown on screen in a way similar to what Philips' Hue HDMI switch can do, except built into the monitor.
Leave the screen angled against a white wall, and you can largely expect the lighting of the wall to reflect what's happening on your screen at the time.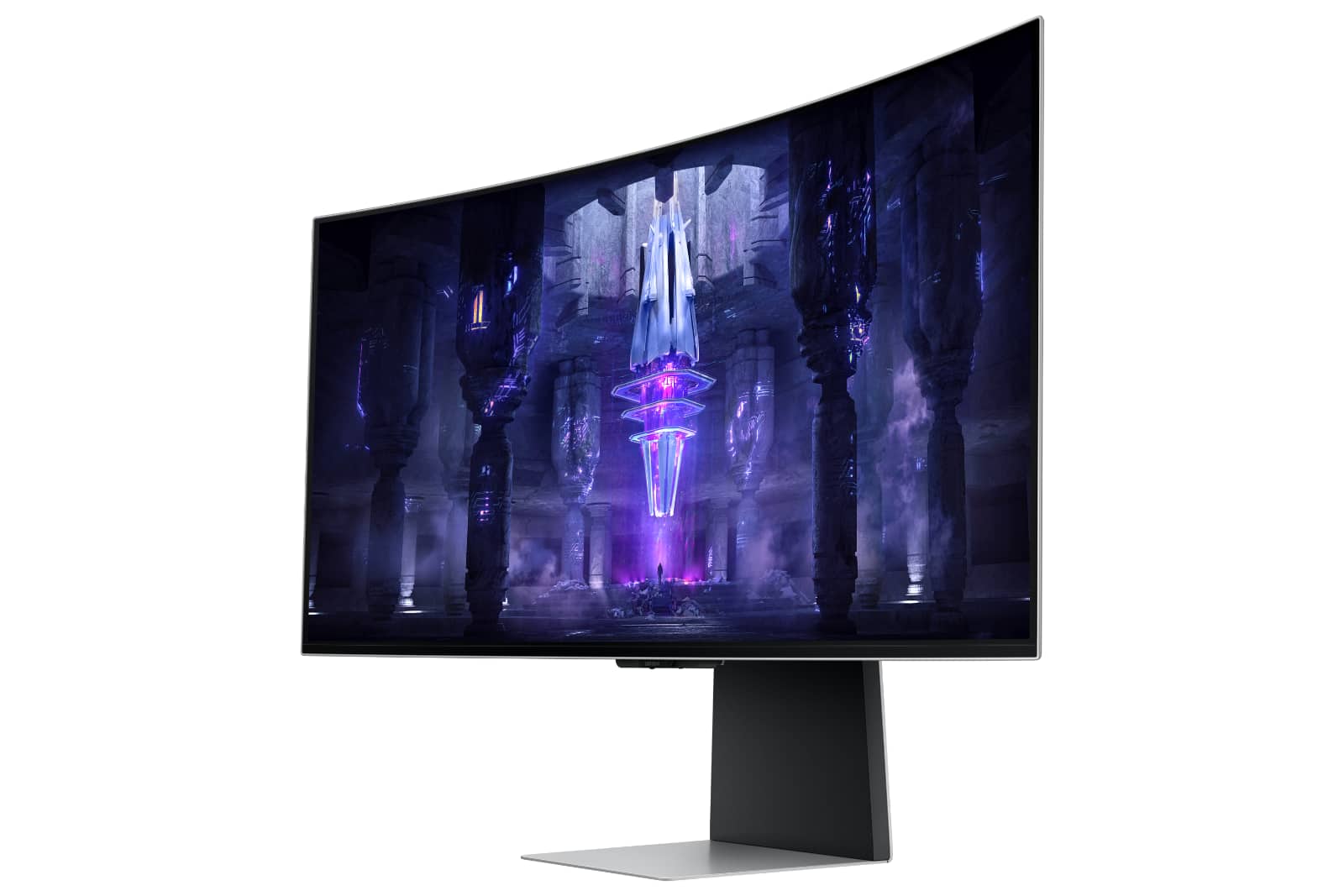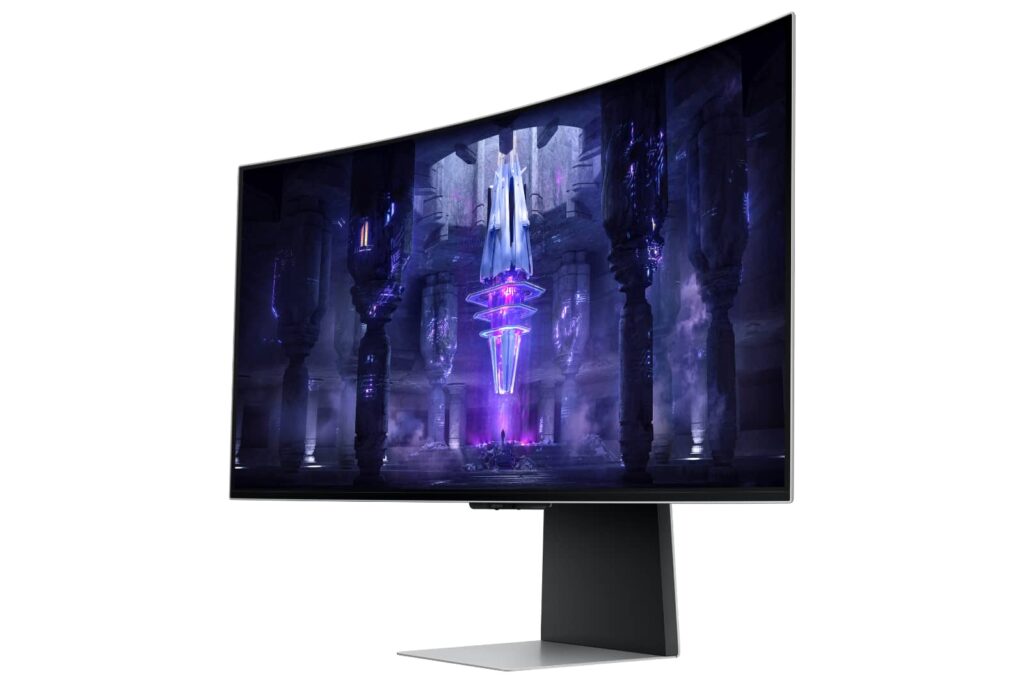 "The Odyssey OLED G8 is an exciting addition to our gaming monitor lineup, delivering such vivid colour and our fastest response time yet for high-speed gameplay," says Phil Gaut, Senior Director of Display and Brand Memory for Samsung in Australia.
"Combined with Smart TV functionality that we've started to bring across into our Odyssey range, it's a fantastic, all-in-one monitor for Australians looking to game, work and watch from one screen," he said.
Pricing for the Samsung Odyssey G8 OLED will see this large screen hit retail and online in March, where it will be priced for $1999 locally.