Upgrading the GPS and entertainment system in your car isn't always a simple thing, but an addition from Laser could just do it on the cheap, too.
Every car make and model is different, and while most modern cars come equipped with an updated take on navigation and entertainment, not every system is the same. You might have a great infotainment system built into the console of your car, but you also might have the bare minimum, and if you fall into that last category, that old clock radio system might just not be cutting it.
These days, cars can connect with the major operating systems for both phones, Apple's iOS and Google's Android, with a variation made for cars in CarPlay and Android Auto, respectively.
To make each work, you're going to need something that not only can communicate with your phone, but also is made for the car, as well.
For instance, an iPad Pro is a great big tablet and it's even one that can be MagSafe mounted (kind of), but it's not necessarily made with cars in mind and doesn't support CarPlay. In short, if you use a big iPad in a car, it's just a big iPad in a car.
In fact, if your car doesn't have a screen or system designed for your phone's operating system for vehicles, you're likely going to be forced to either get a new dash system or buy a new car, neither of which are necessarily inexpensive.
But they might not be the only options.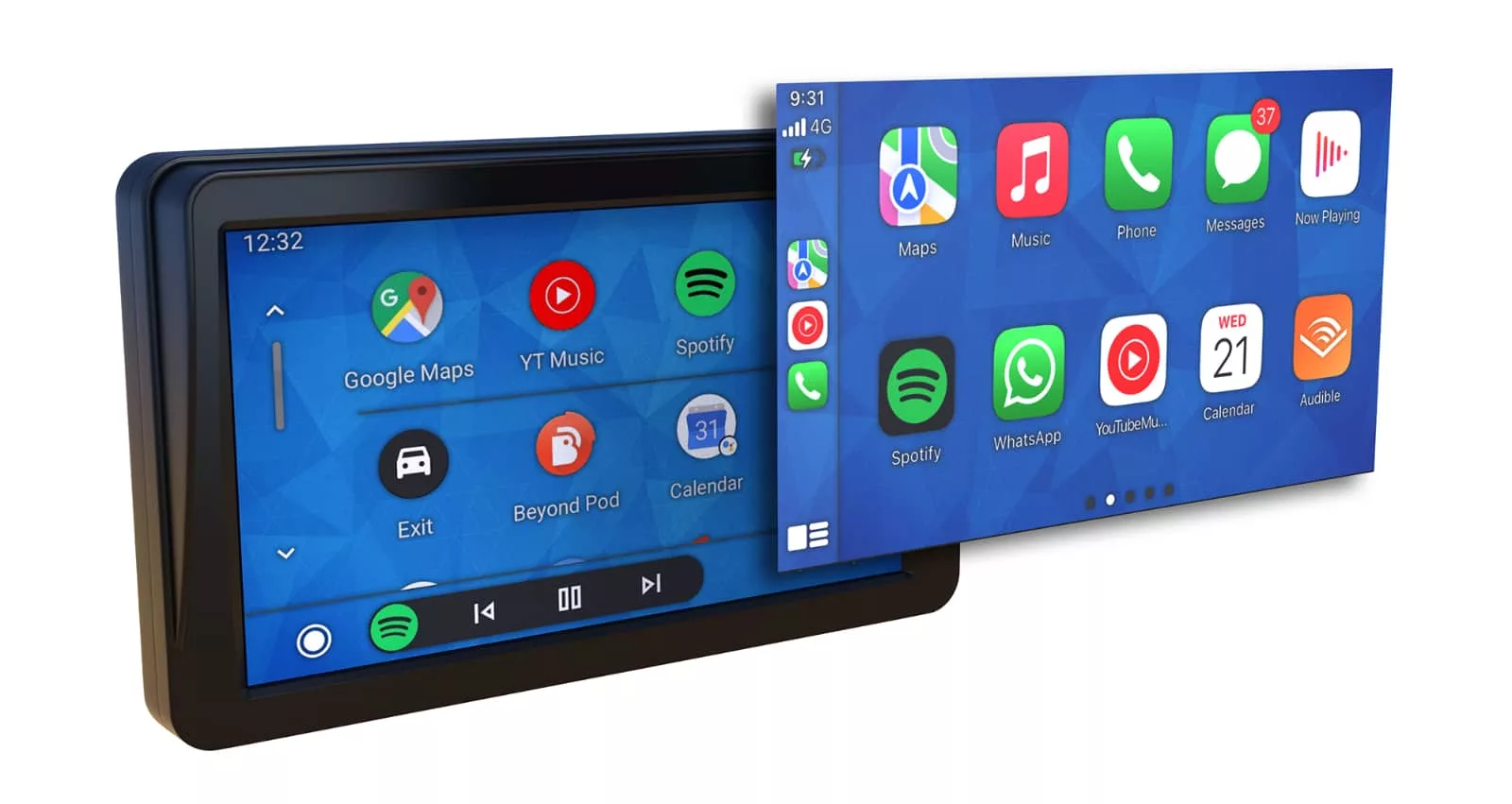 Australia's Laser has released an option that could just provide car support for people without a modern dash, and it might just make for an easy upgrade for older vehicles.
It's an addition to Laser's car-focused Navig8r range and arrives in a 7 inch touchscreen that supports both Android Auto and Apple CarPlay, using your device to switch on the tech depending on what you have.
The 7 inch display runs from USB, which means you can power it directly from the USB port in your car or even a cigarette lighter you may still have, and includes Bluetooth and WiFi, connecting to a phone nearby for use.
Laser notes it also has a built-in speaker, but it can be connected to a car's stereo system by way of a stereo jack and Bluetooth, supports FM radio, streaming music, navigation, and even casting content using AirPlay and Miracast directly to the screen, making it not just a car info and music system, but also an entertainment system for the kids in a pinch.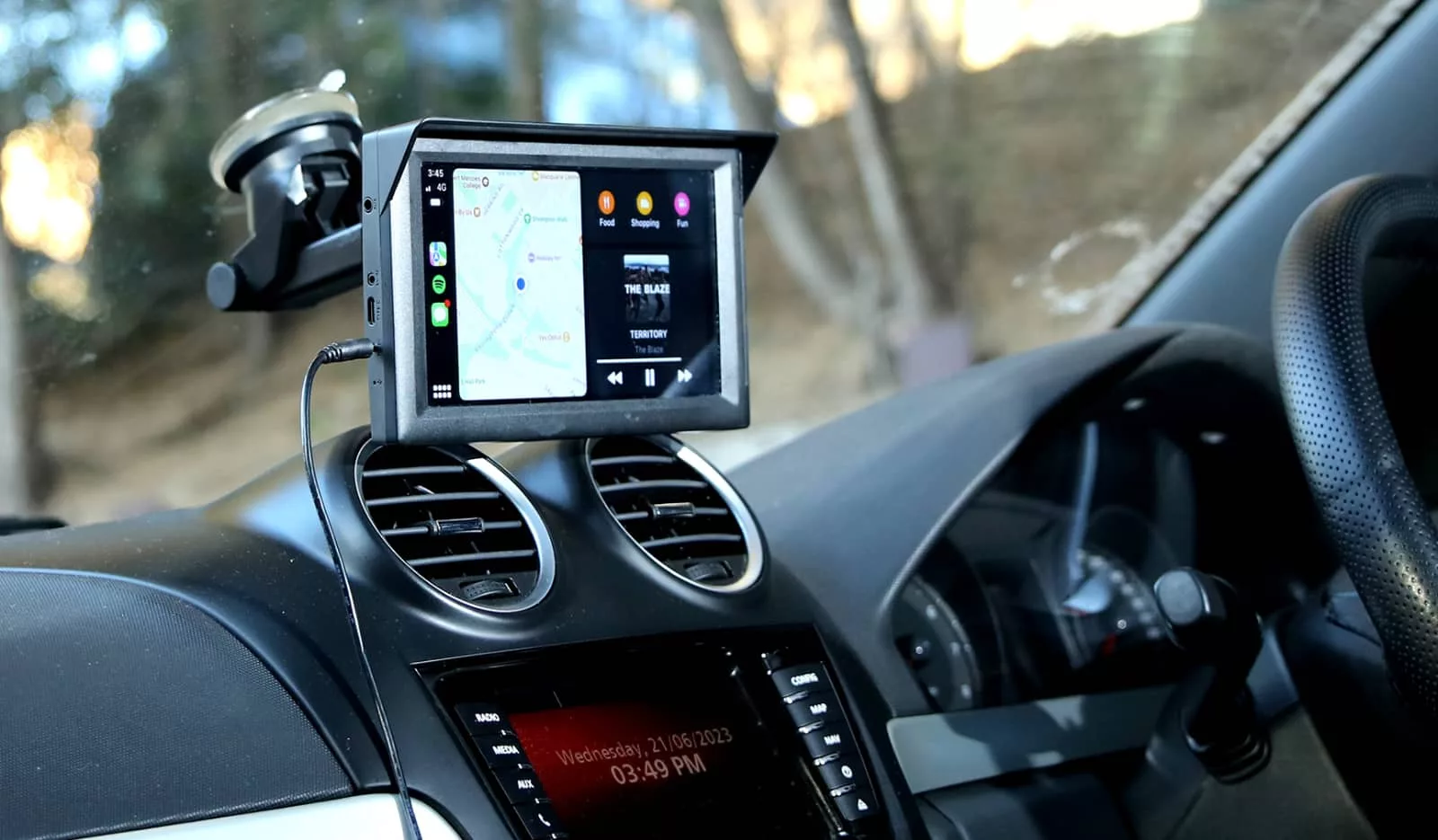 Folks who want to use it up front as their dash will also find hands free calling and voice-based messaging, and it arrives with a windscreen mount to help you fix the display to your view.
"With road trip season just around the corner, and the rising demand around in-car smartphone integration, the role of portable options is becoming incredibly popular," said Chris Lau, Managing Director of Laser in Australia.
"We see this as a handsfree extension of your phone, great for gifting and ideal to make any 'dumb' car a smart one," he said. "It also continues our ongoing commitment to deliver such a compelling option that is well under $200."
The price could well be the most compelling feature, with the 7 inch car-friendly touchscreen set to arrive in stores for $169 in Australia, compatible with an optional extra of a Navig8r Reverse Camera that cots $29.95 locally, as well.