A laptop sleeve is a handy way of keeping your laptop protected, but if you want to give it extra purpose, Australia's Journey could just have a few ideas.
We're always keen to see something new, especially when an idea hasn't really been explored before, and a local brand may just have that with a new release.
It's an idea coming from Journey, a company that reinvented the desk mat with wireless charging in the Alti, easily one of our favourite surprises of the year, as it cleans up the desk considerably.
Continuing with that trend, Journey's latest tech is the Nexa, and it takes some of what we've seen on the Alti, but makes the concept portable.
Simply put, it's a laptop sleeve with extra purpose, turning into a desk mate, mousepad, and wireless charger to go, handy if you regularly make the pilgrimage to an office and work from home the rest of the time.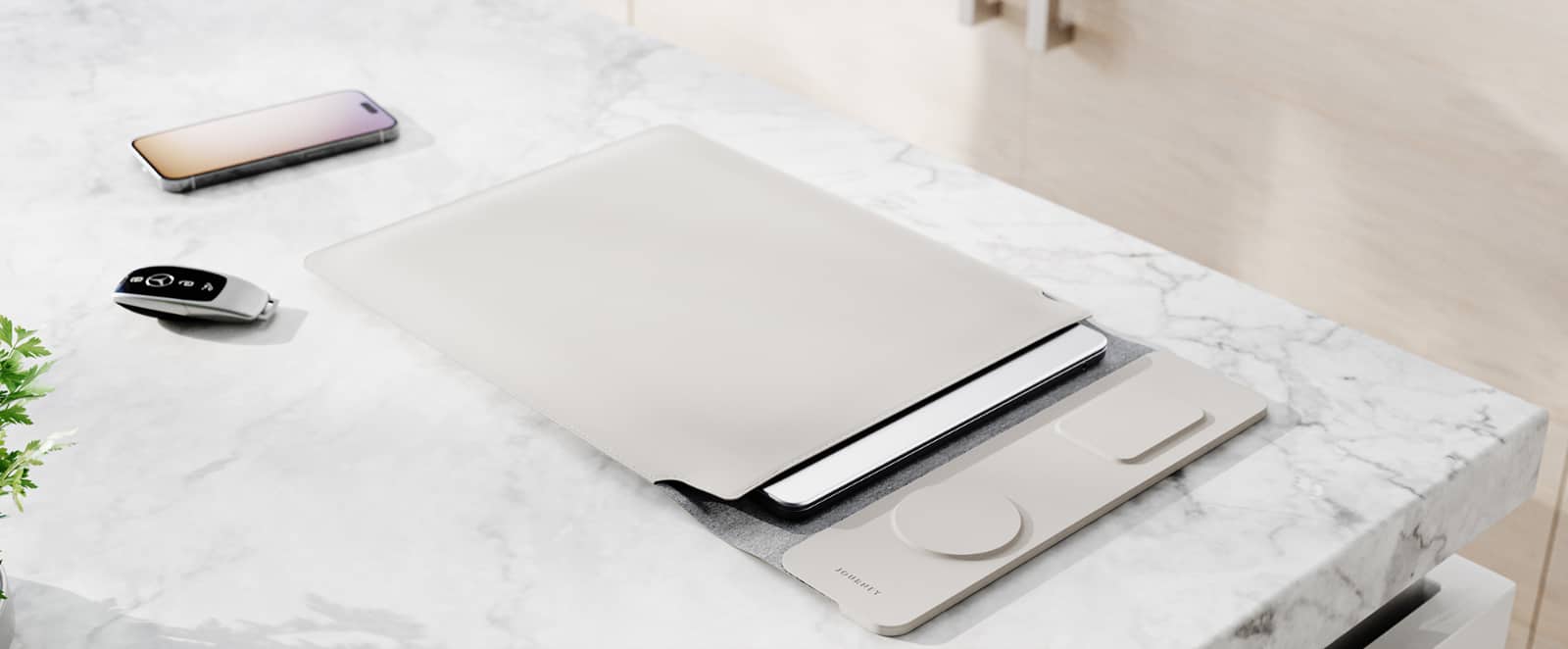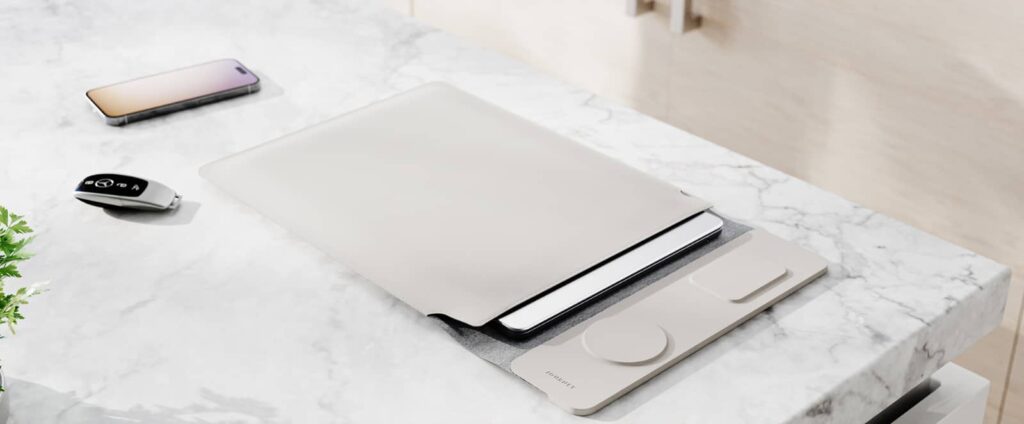 The idea is very much a continuation of the Journey Alti, and offers a similar style of desk mat with MagSafe charger and extra wireless charging block for earphones, only this desk mat is also foldable.
Giving the mat some folds means Journey has been able to make the Nexa support those two extra chargers, while flattening the outside of the laptop sleeve to work as a mousepad and desk mat of sorts. In short, think of it as a portable incarnation of the Alti, which is really what it is.
It'll arrive in two colours, black and grey, with two sizes focused on either 13 and 14 inch laptops or 15 and 16 inch models. Either way, the price is the same, with the Journey Nexa costing $129.95 and available now.