The idea of tiny little LEDs controlling the backlighting in a TV isn't just something coming to the high price points this year, as Hisense readies a range for everyone.
There's a concept in technology that is gradually becoming easier to see, but it's not available everywhere. Some call it the democratisation of consumer technology, but really it's just a buzzword or buzz-phrase.
The idea is simple: make great technology for everyone everywhere.
You can already see glimpses of this in your phone, tablet, computer, and possibly a pair of headphones you're rocking. While there are clear differences between the high-end and low-end devices, many of the devices and gadgets sold in these categories offer a good solid base starting point, as the technology need to make great examples of each have trickled down to affordable price points for all.
The very fact that anyone can get a big screened smartphone that lets them surf the web, play music, send emails, and basically replace a tablet with a large phone is proof that technology can be democratised for all.
It's not always the same in every category.
While there are clearly great deals and bargains to be had, more often than not, the best stuff is found when you spend up big, and typically means a higher asking price to even get the good stuff. But it doesn't have to be that way.
In the world of TVs, the use of small LEDs called "Mini-LED" at the back of the screen to control the dimming and lighting is a relatively new technology, and one that understandably commands a bit of a premium.
That won't stop Hisense from offering the Mini-LED technology across its entire 2023 range, all of which are 4K and aim to be cost-effective, making it possible for more categories of spender to get the new technology without necessarily forking out an arm or a leg.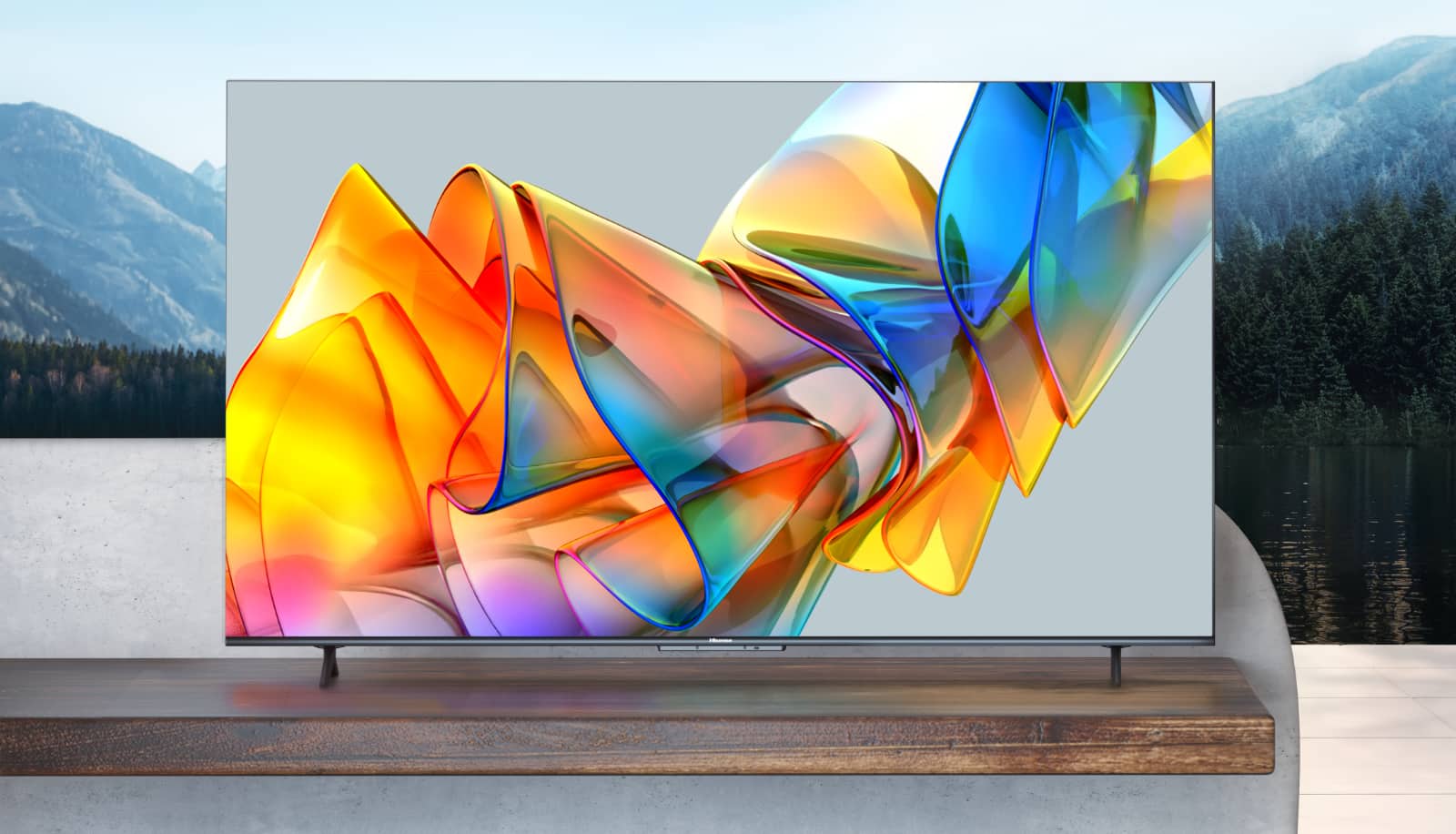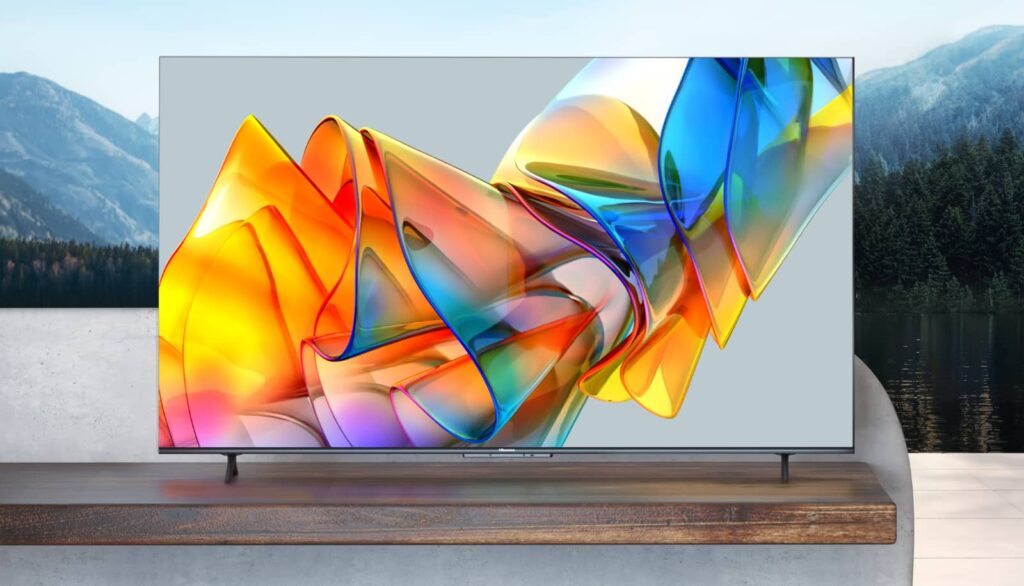 This year, whether you opt for an inexpensive Hisense U6KAU 55 inch at $1299 or a more expensive 65 inch U8KAU at$2499, you'll find mini-LEDs across the range, as well as support for the crystal enhancing colour tech that is quantum dot.
In the 2023 U6, Hisense will see mini-LED backlighting married to quantum dot, Dolby Vision HDR, and the company's smart TV interface, sitting in 55, 65, and 75 inch versions, while the U7 will upgrade the tech to include a faster 144Hz game-mode panel and some adaptive technology to improve the visuals based on lighting in the room.
Pricing will see the models just a little apart, with the 55 inch U6 priced from $1299, while the 55 inch U7 will cost $1499, with sizes ranged at 65, 75, 85, and 100 inches, the latter of which will cost $6999.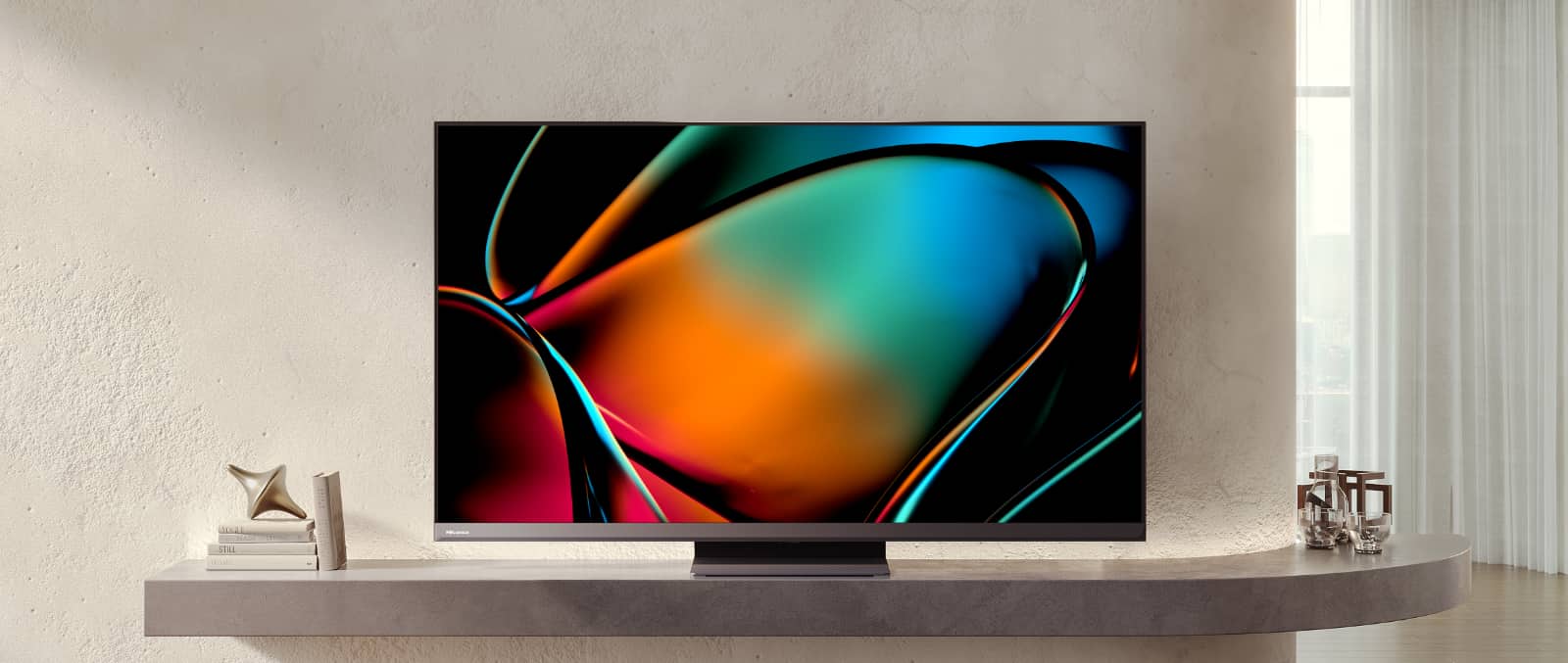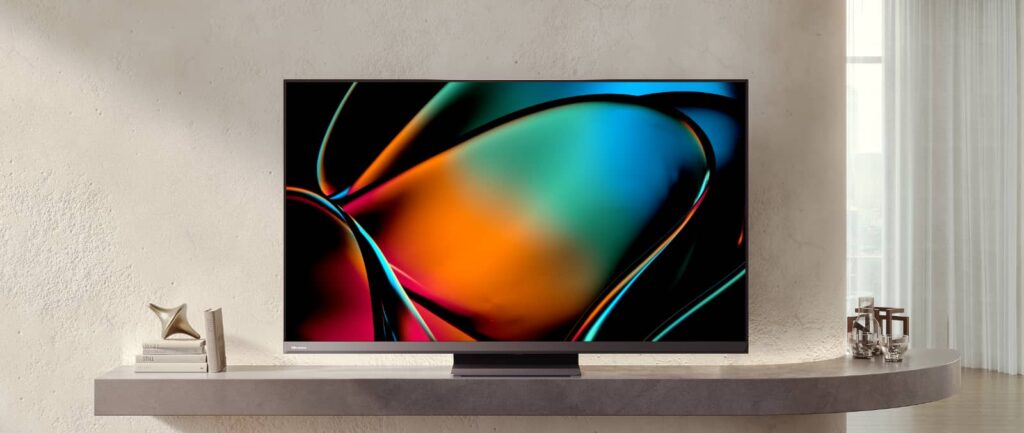 From there, the Hisense 2023 TVs become a little more premium, covering the U8K's 65 and 75 inch models, and adding anti-glare screen technology and IMAX Enhanced support, while also improving the Mini-LED technology to a new generation of Mini-LED Pro which aims to deliver more fine contrast control.
Priced at $2499 for the 65 inch and $3499 for the 75 inch, it's pretty clear Hisense is looking to democratise pricing in the premium TV world, and there's also another option on the way, as well.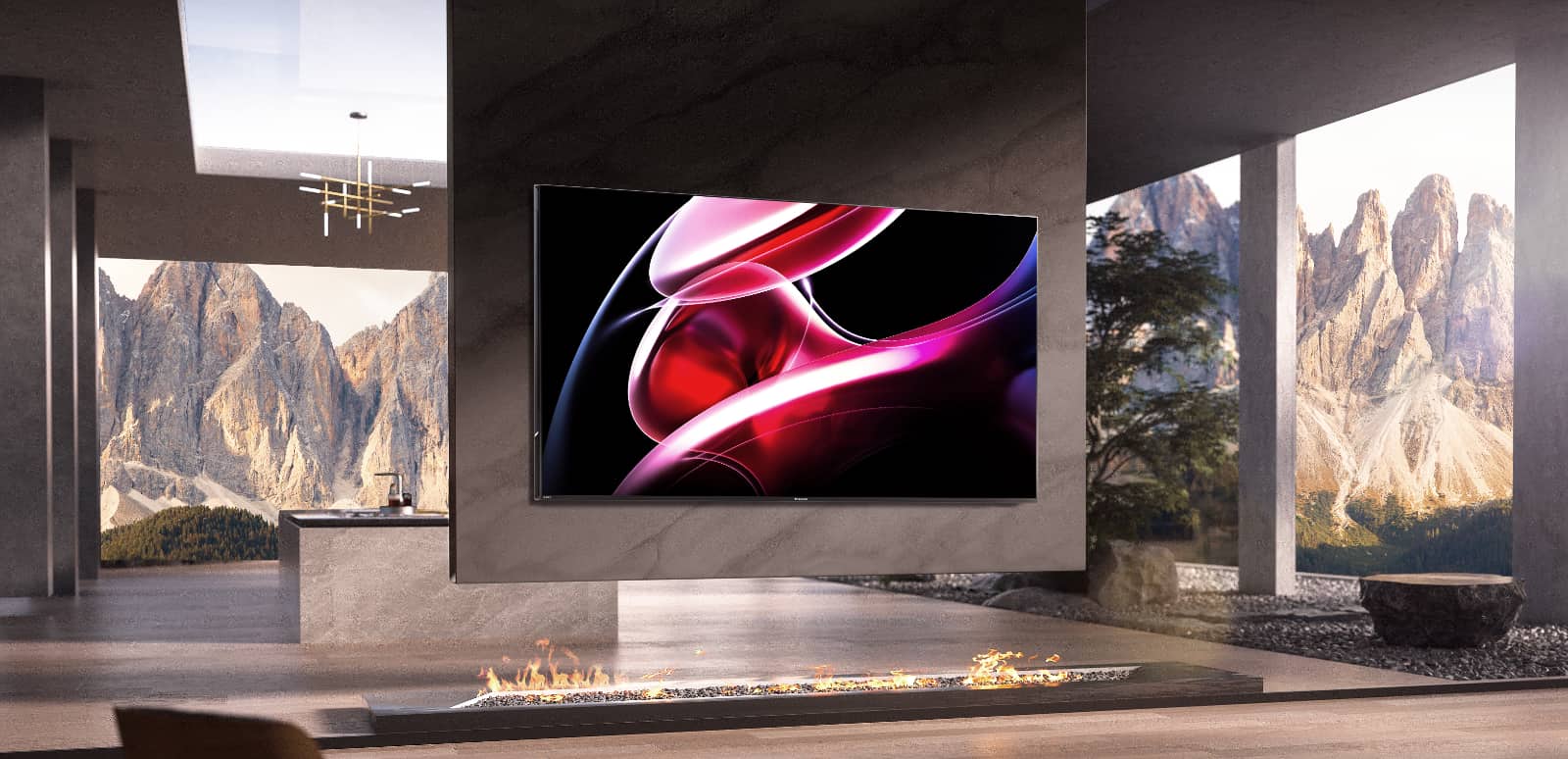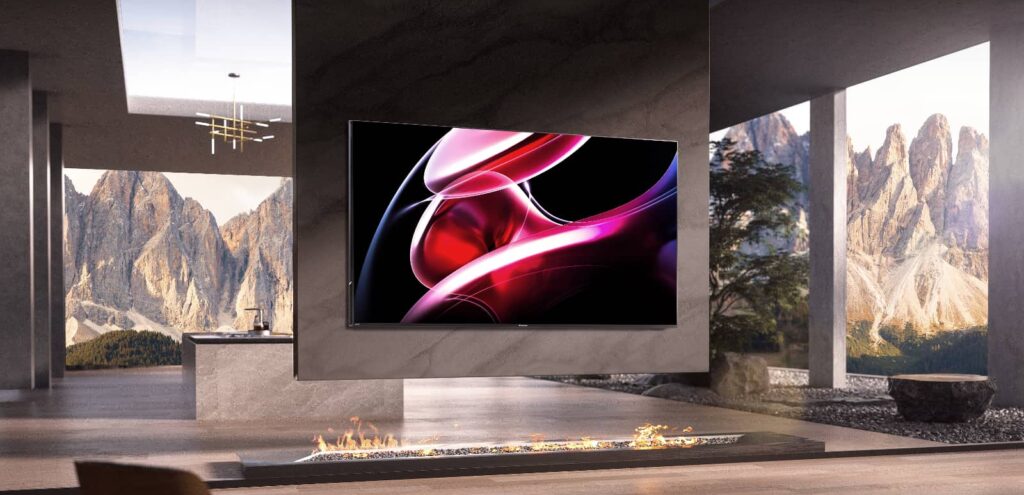 The 2023 Hisense UX (UXAU) will upgrade Mini LED to the company's brighter Mini LED X, while upgrading the sound system, improving the adaptive visual tech to support tone mapping, and slimming the design further. Priced at $4999 for a 75 inch model or $9999 for an 85 inch, these could give high-end competitors a bit of a fight, especially with regards to keeping prices down and tech up.
"We are incredibly proud to announce that our new 2023 TV range is the best-performing and most premium one yet," said Gideon Lui, Head of Marketing for Hisense in Australia and New Zealand.
"Our customers can expect to be delighted by the quality of this year's products thanks to our most versatile range of TVs which incorporate premium technology at all price points," he said.
If a maximum of 85 and 100 inches doesn't quite do your living room justice, Hisense has also announced new laser TVs set to arrive, offering the convenience of a laser projector married to a TV tuner to make the combination.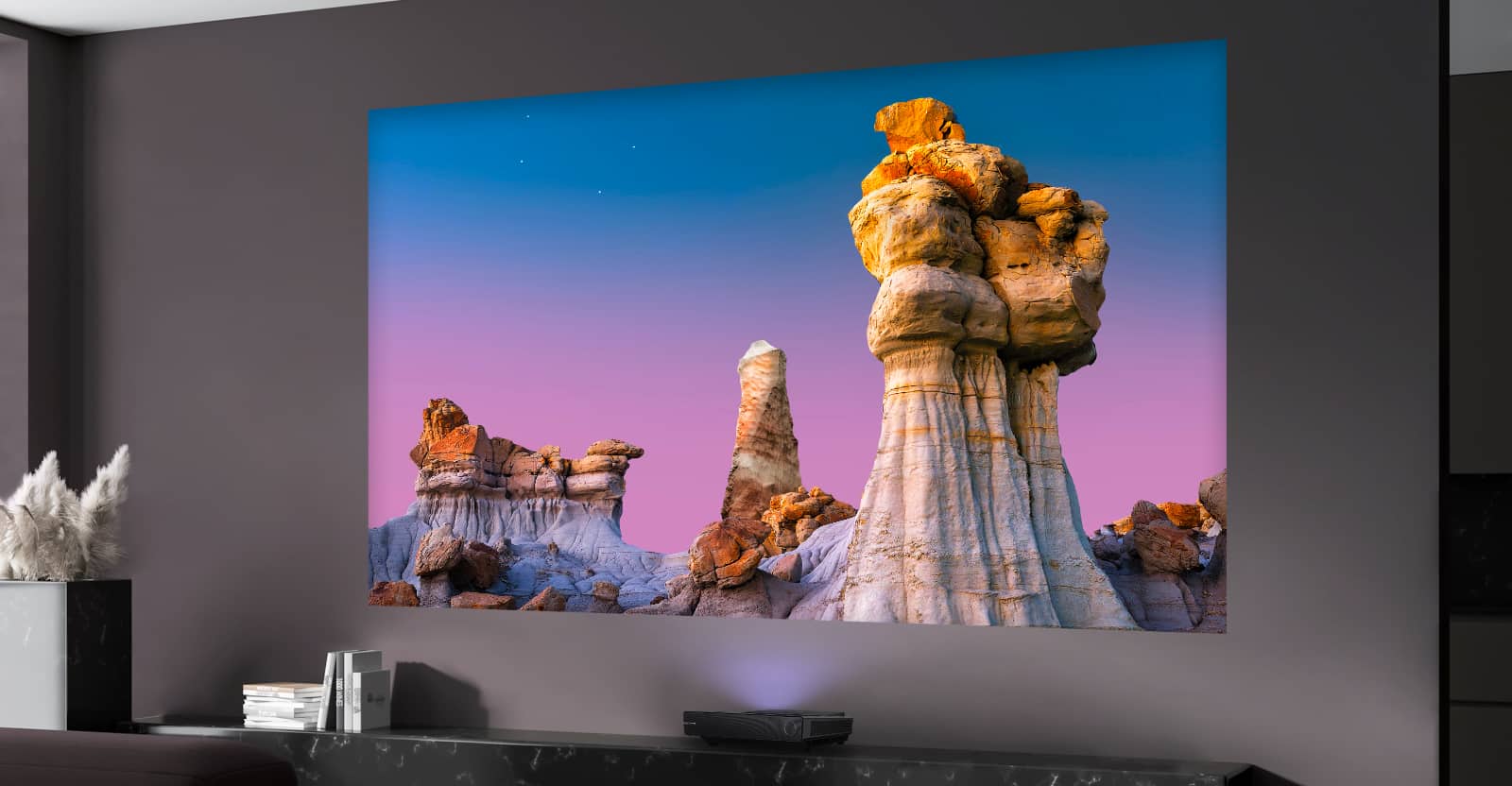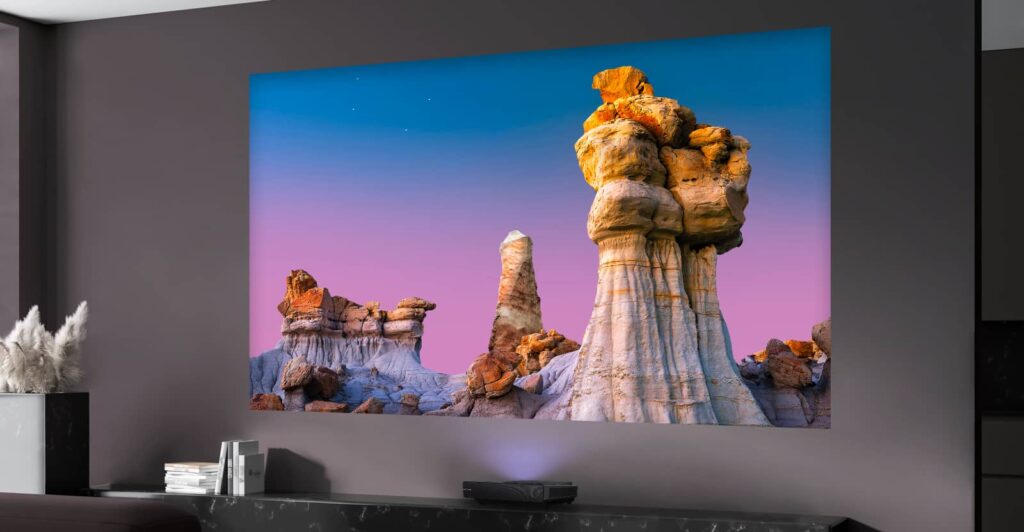 They're not quite the Hisense Leica combo we've seen from the brand, but two newbies are still on the way, with the variable PX2-Pro TriChroma Laser cinema starting things off, delivering a size of between 90 and 130 inches to the package. There's no screen included, but if you have a wall or screen already, this one is suitable and priced at $3999.
Meanwhile, there's another model suited for two sizes coming in the Hisense L9HSET, which will offer a 100 inch screen and projector combo for $6499 or a 120 inch combo at $7499, all of which uses three colour laser light (hence the "tri" in TriChroma), and support 4K Dolby Vision HDR projection.
All of the models will gradually trickle out over the coming weeks, with the U6, U7, and U8 TVs arriving in July, the PX2 Pro variable size projector in August, the premium UX Mini LED TV in September, while the L9H laser projectors are out now.