Getting the little one to sleep mightn't need you to whisper "shhh" as you push the pram, with Nodiee's latest offering a compact take you can take to go.
As enjoyable as it is getting a bub to sleep, nestled in your arms and gradually falling asleep against you, sometimes it's not quite that easy. Babies don't typically understand how to fall asleep, and much like those of us struggling to get shut eye on a regular night, sometimes they might need a bit of an assist. We might all need that.
Sleep sounds are one way to do just that, and whether you ask your smart assistant to play some rain sounds or you have a specific album of rain or white noise, you may have something that works when you're at home, but what about when you're not?
When you need to go elsewhere, your options may be limited to making your phone do the thing — which can make you look silly in public, and also break the sound when you inevitably get a phone call — or just say "sshhhhhhhh" for minutes on end. Don't worry, no one thinks you're crazy; we've all been there.
Australia's Nodiee has a different approach, as it takes its Sleep Assist sound generator for home and packages it into a sleep generator to go.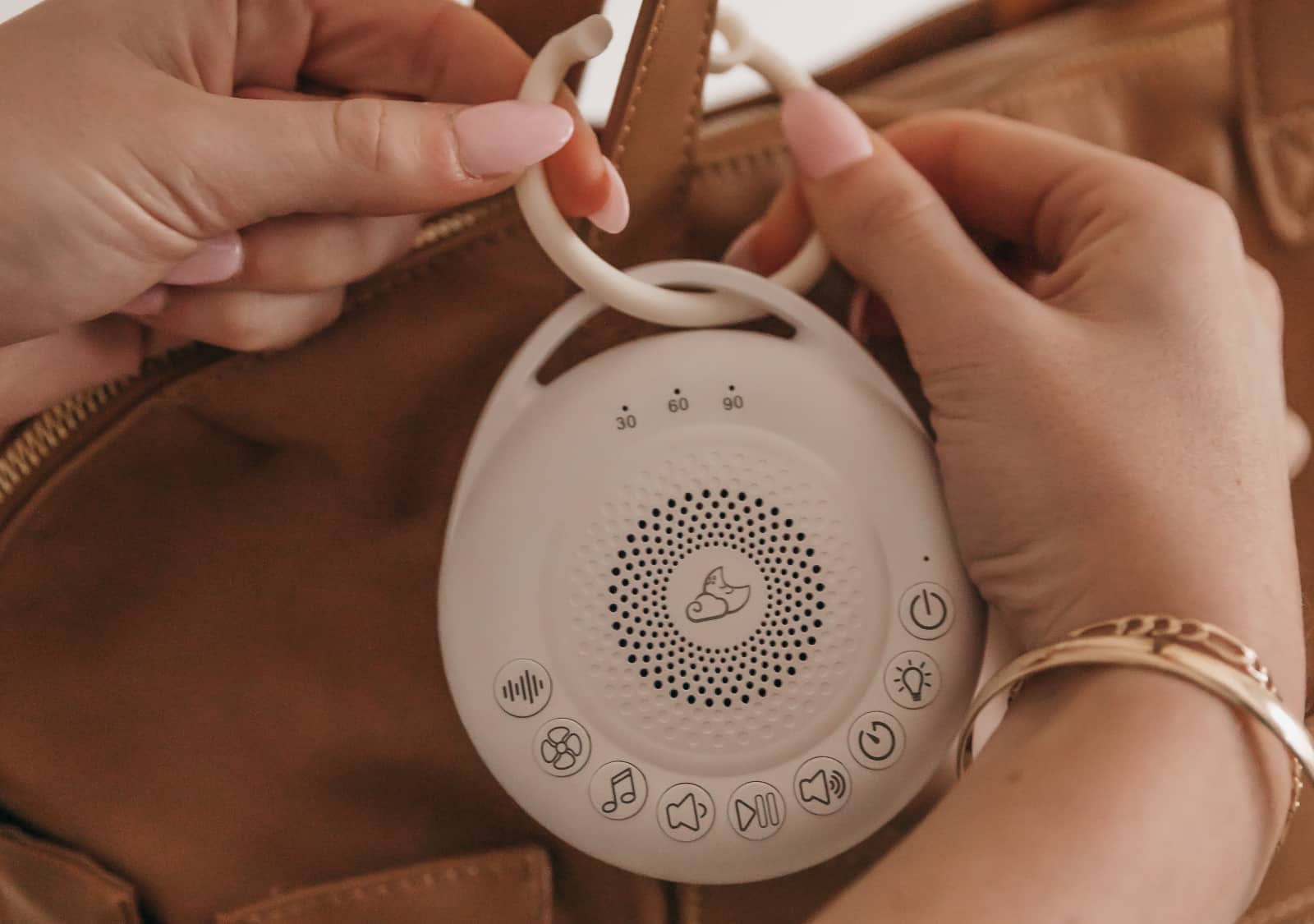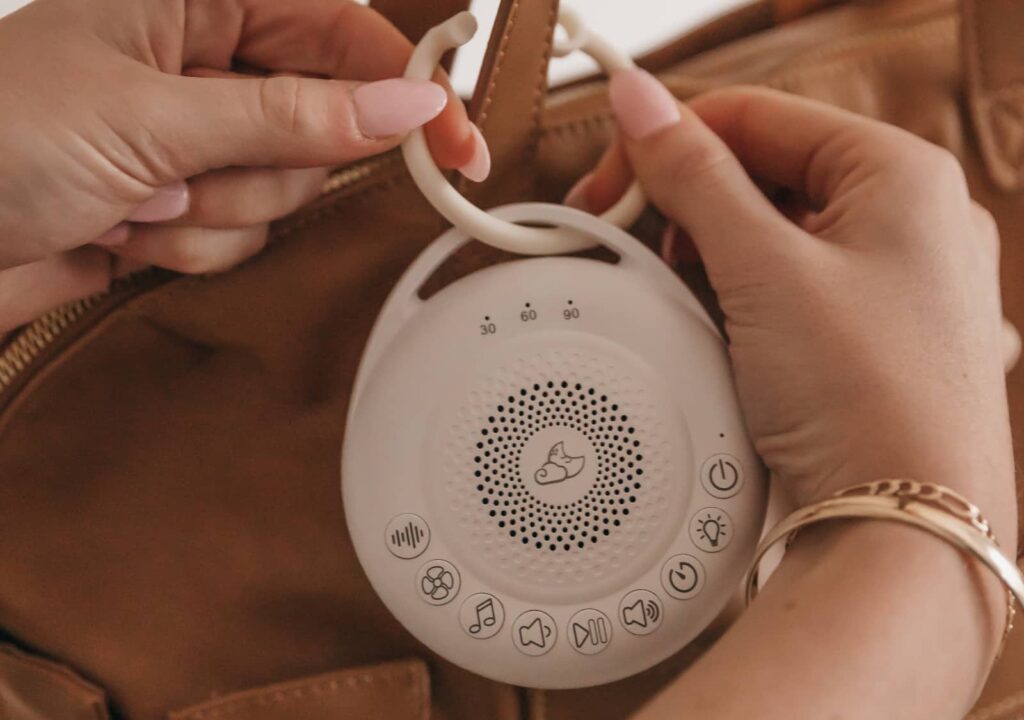 That is the crux of the Nodiee Sleep Assist On-The-Go, with the name basically quietly saying what it is: a compact on-the-go friendly version of Nodiee's regular Sleep Assist.
The idea is still the same, including a speaker capable of playing looped sounds such as rain, white noise, fans, and so on, as well as lullabies if need be, too.
There's a timer control and a night light with two brightness settings, plus perhaps most important is a ring clip in the design, which allows the Sleep Assist On-The-Go to be attached to a pram, nappy bag, or really anything it can be looped around. It could even work on a cot at home, handy for when you get the Bub back to bed.
There's reportedly up to 30 hours of play times with charging via a USB plug, though unlike its big brother, there's no support for the app on this one.
However, the Sleep Assist to go does manage to be a little less expensive than its Sleep Assist Pro sibling, with a sub-$100 price seeing it available online for $79.95 in Australia.