It's not just a new mid-range that's fresh from Google this week, with two other devices confirmed. But will they arrive locally?
Google's I/O conference has kicked off as it was expected to, and while we largely expected a new mid-range Pixel (which has been announced), that wasn't the only gadget Google talked up.
There are actually two more devices Google took the time to talk about, confirming the existence of long-rumoured devices built to be bigger than a phone, even if one is only slightly bigger.
Google returns to tablets in the Pixel Tablet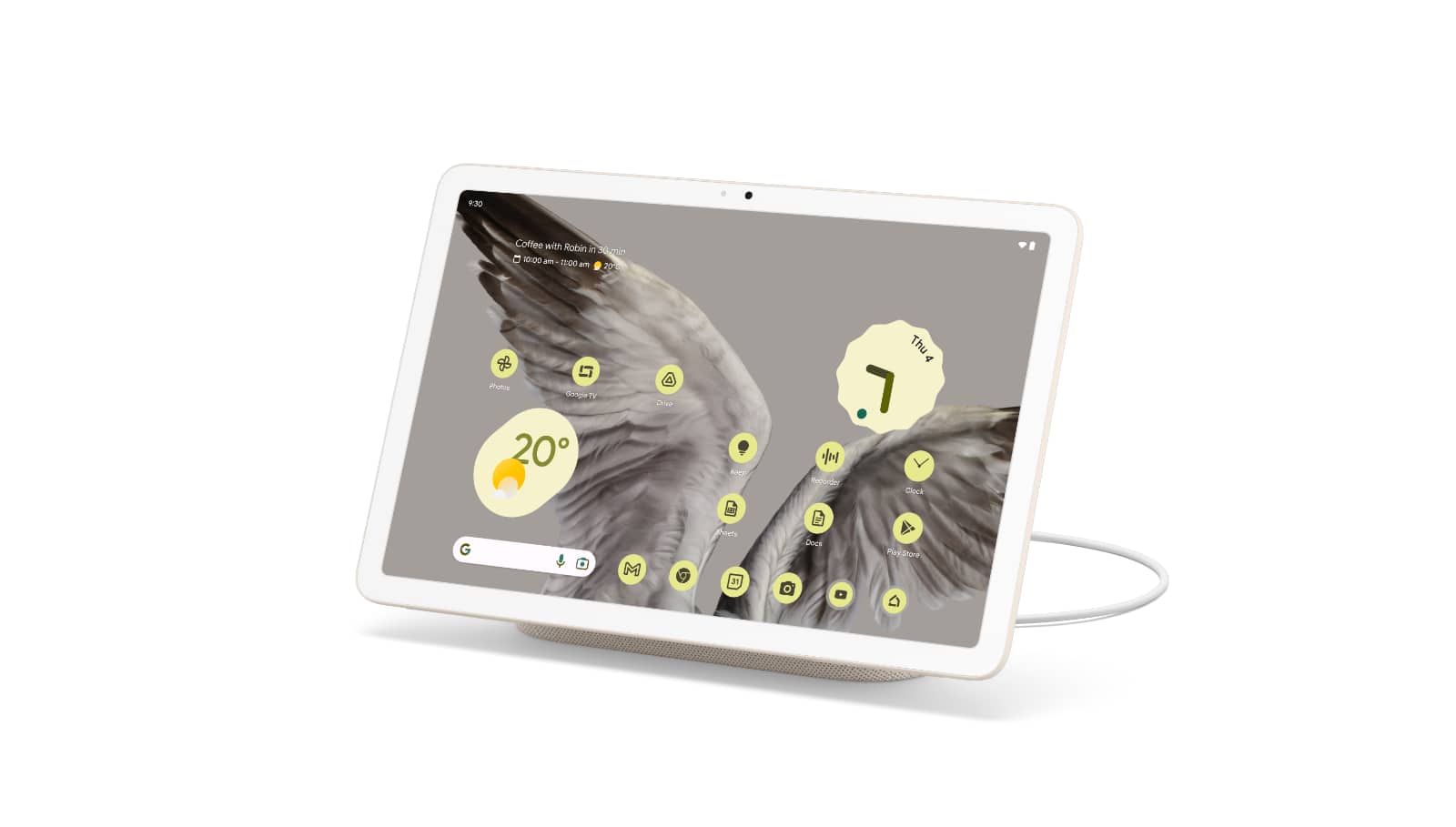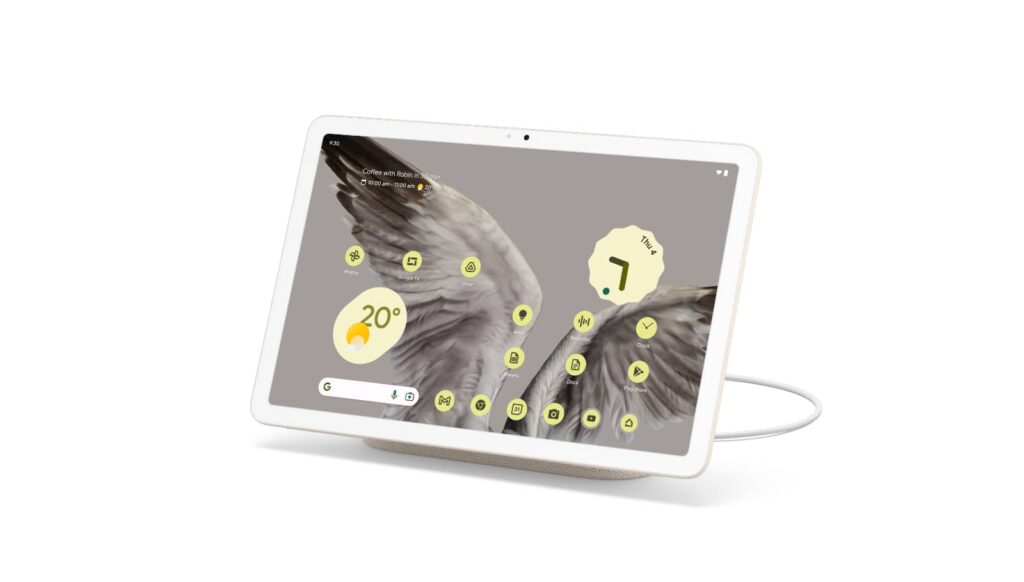 The first rumoured gadget that sees a confirmation this week is the Pixel Tablet, a return to the big content consumption device for Google in a very "focused on the home" kind of way.
It'll be WiFi only with no 5G option, and arrive with similar hardware to what's in the Pixel 7 Pro phone and indeed the new Pixel 7a, sporting the Google-made Tensor G2 chip.
The screen will understandably be bigger, offering a roughly 11 inch LCD screen (10.95 in diagonally to be exact) running with a 2560×1600 touchscreen display and either 128GB or 256GB storage, depending on how much you opt for.
There's also an 8 megapixel camera on both the front and the back and a fingerprint sensor under a physical power button, which for the most part all makes the Pixel Tablet feel like a bit of a mid-range tablet, especially in as so far to how it competes with the 10th-gen Apple iPad.
But Google also says this tablet is different, and really made for the home.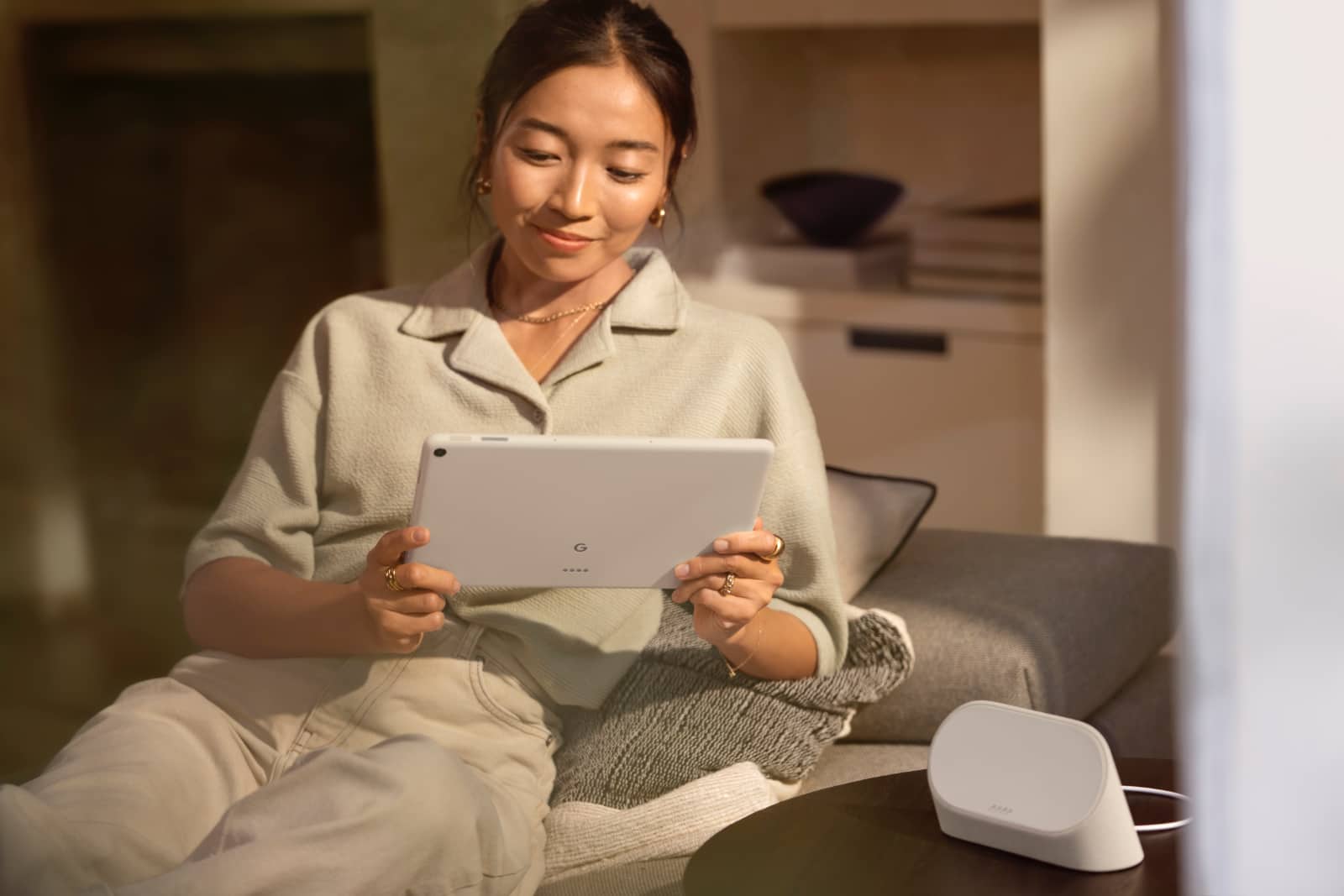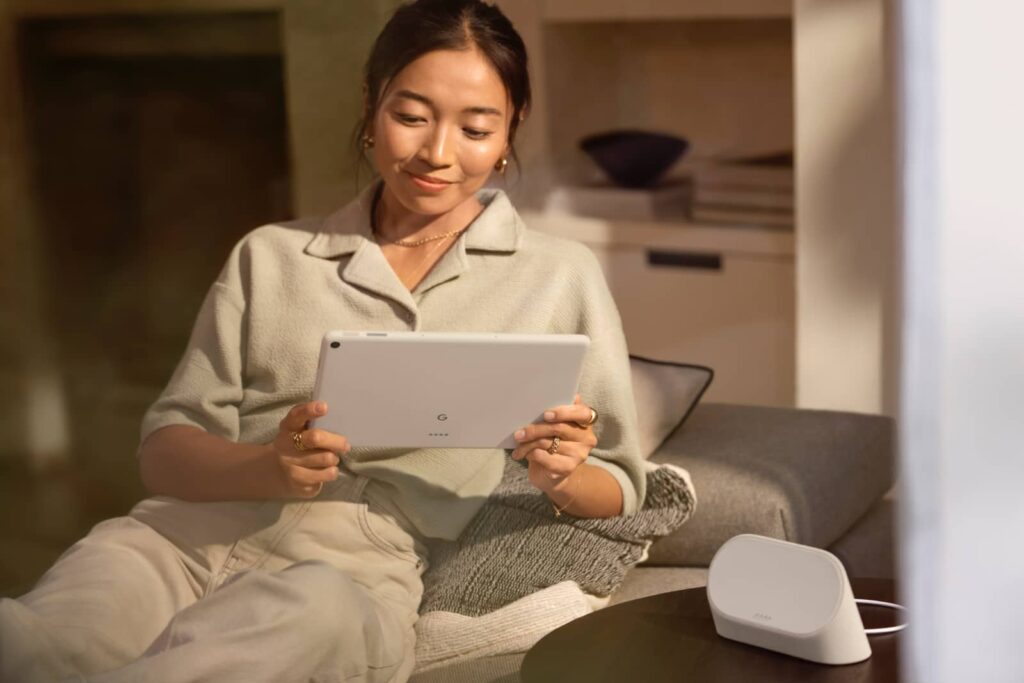 "Tablets spend a majority of their lives in the home," Google told Australian journalists at a recent briefing on the Pixel Tablet, which is where the Pixel Tablet is largely expected to live.
As such, Google days it's first a tablet for the hand and home, running on Android but including a special version of a Home Screen that turns the tablet into a hub not unlike what Google has with its Nest Hub devices.
In fact, it looks the spitting image of the Nest Hub because the Pixel Tablet design team took inspiration from Google's Nest Hub and Nest Hub Max, we're told, and it'll arrive with a speaker to prop it up. The Pixel Tablet speaker is also a charging station, using a magnetic Smart Connector on the back to charge up, though the tablet can also be charged over Type C USB, as well.
With inspiration from the Nest Hub clearly a focus, it aims to deliver media through the loud 4-speaker design of the charging station, video calls through microphones and the front-facing camera, requests to the Google Assistant, and supports Chromecast built-in so you can send music and videos from your phone to the tablet, as well, just as if it were a TV screen.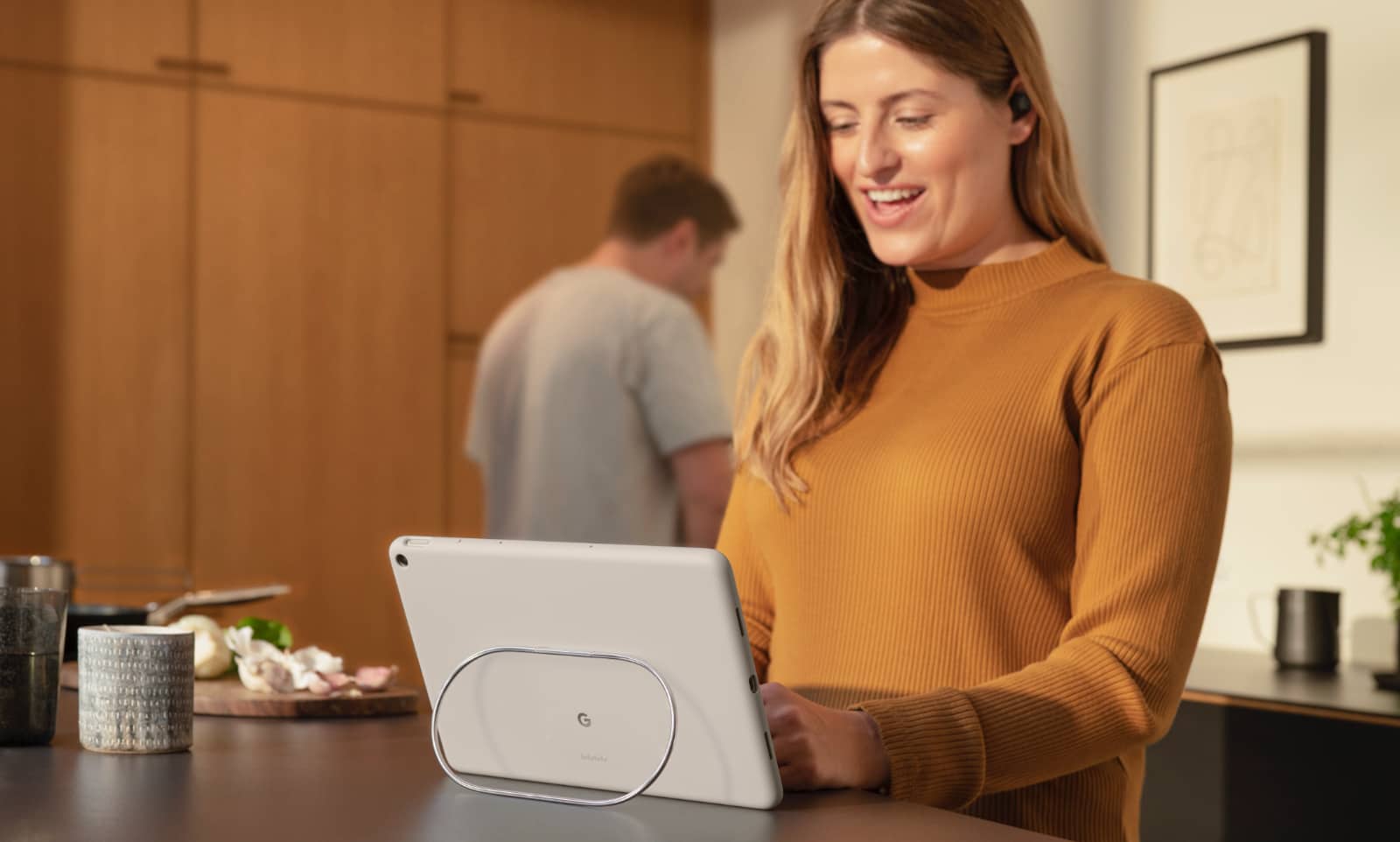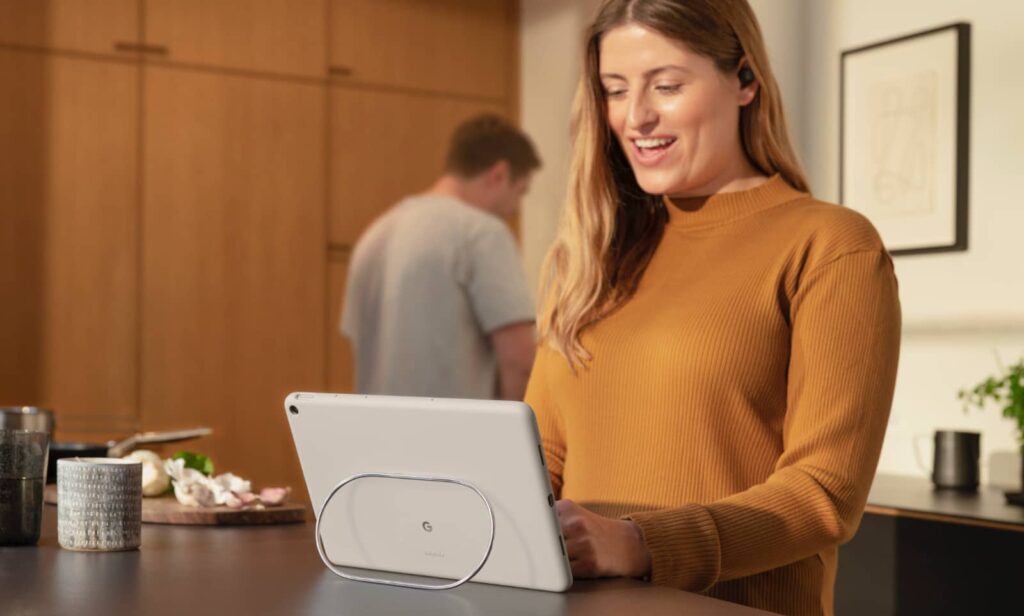 Interestingly, while it has been designed for the home, the Pixel Tablet doesn't have any water resistance rating, with Google citing that no tablet has waterproofing, which is true today, but hasn't always been the case, with Sony's previous tablets sporting IP ratings for water resistance.
However, the company does say that a combination of an aluminium casing, nano-ceramic coating, and Corning's Gorilla Glass should make the 493g tablet durable enough for the home, and you should be able to wipe down greasy marks from its display.
Google takes on foldable with the Pixel Fold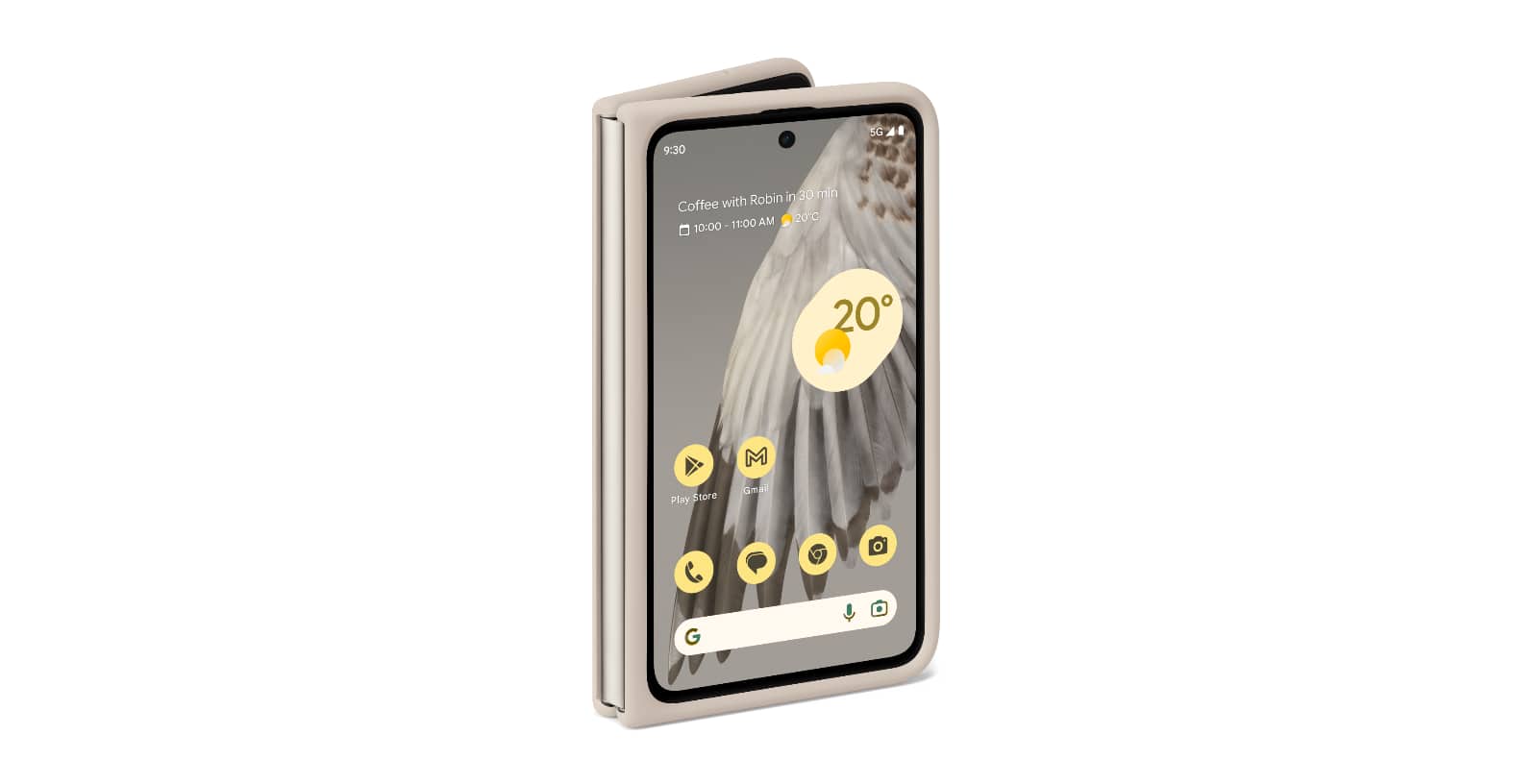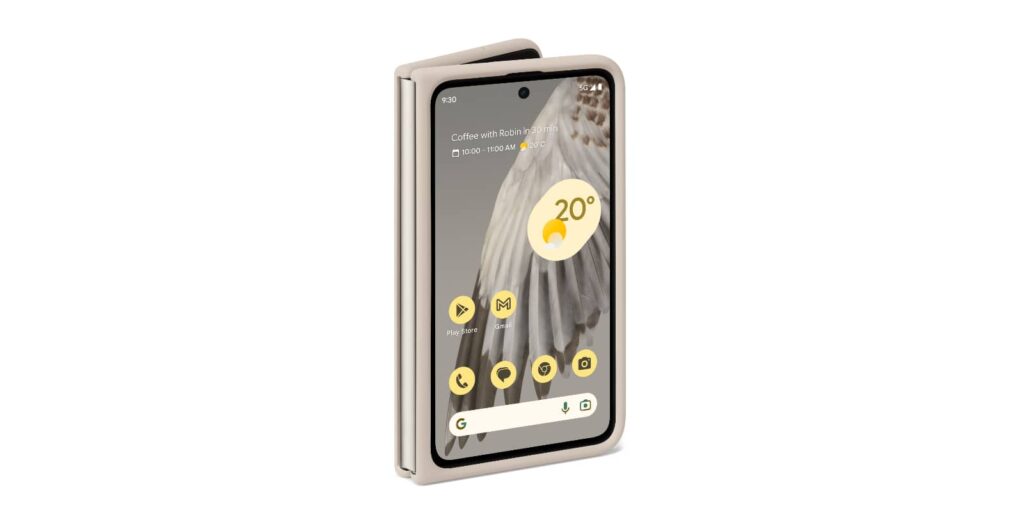 It wasn't just a new tablet that Google confirmed, though, with possibly Google's other worst-kept secret also confirmed, too, as the foldable Pixel Fold was also announced this week.
Like the competition from Samsung Galaxy Z Fold models, Google is going for the foldable design where a phone unfolds to become a tablet, providing just that little bit more screen real estate to work on.
Called the Pixel Fold it's expected to largely be just like the Pixel 7, but in a folding design, so that you can unfold the screen to find a larger tablet, with improvements to the screen and hinge so that it survives the rigours of the day-to-day.
The design sees a 7.6 inch wide foldable tablet screen on the inside under a 5.8 inch front-display, both of which are OLED and running at 120Hz.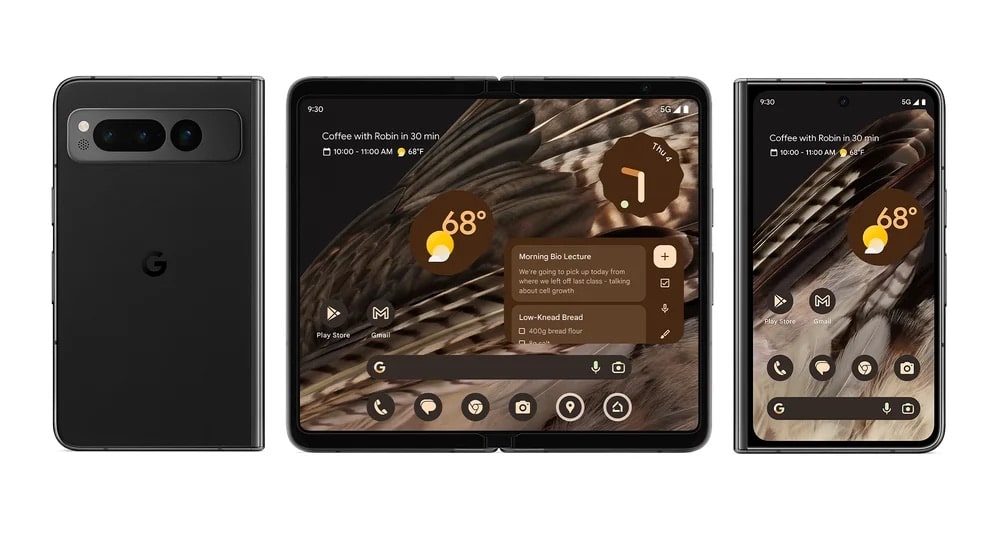 There's a Google Tensor G2 chip like from the Pixel 7 Pro, 12GB RAM, and either 256GB or 512GB storage, with the cameras on the back similar to the Pixel 7 Pro, covering a 48 megapixel wide standard, 10 megapixel ultra-wide, and 10 megapixel 5x optical zoom, while the inside offers an 8 megapixel front-camera. But because this is a foldable phone, you could also use the 5.8 inch front screen and the rear camera to take selfies, much like how you can on any foldable phone.
We could probably talk about what Google is doing here at length for more time, such as the inclusion of IPX8 water resistance and the wider aspect ratio Google is going for compared to Samsung's Galaxy Z Fold range, but there's one important fact Australians will want to know first: when it's coming to Australia.
And right now, the answer is quite simple: it's not.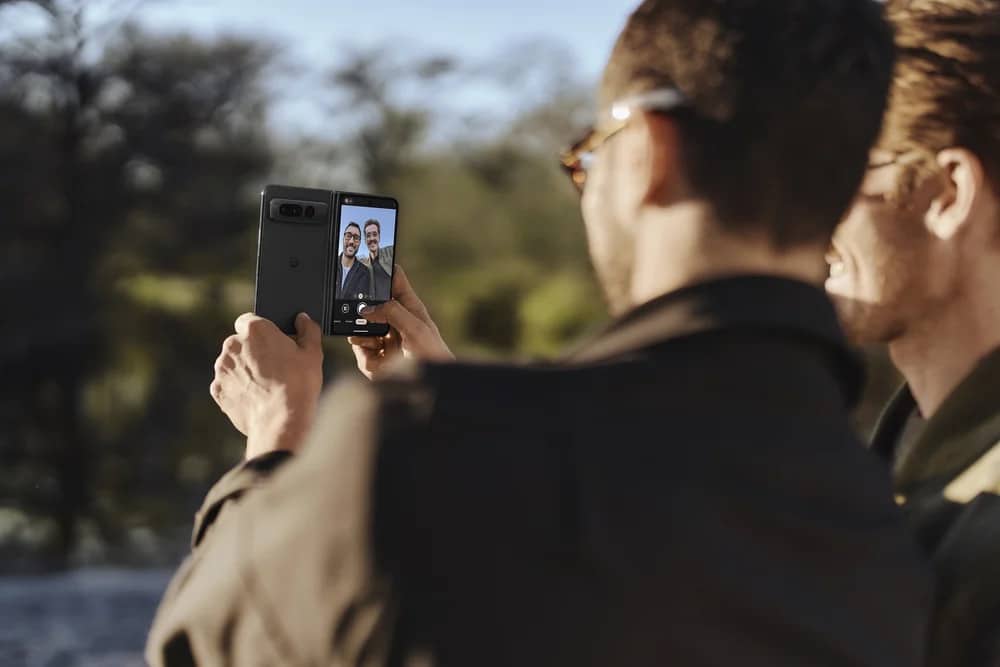 Australian availability for the Pixel Fold and Pixel Tablet
Officially, representatives for Google's local arm have noted that the Pixel Fold won't be launching in Australia, but will be launching in other select markets, covering Germany, Japan, the UK, and the US. In fact, if you try to go to the Pixel Fold page in Australia, you'll just be redirected to the Pixel Store without the Pixel Fold. It's very much a case of "no Fold for you", it seems.
Australians will be getting the Pixel 7a, which launches this week, while the Pixel Tablet will take a little bit more time to make its way out to Australia, arriving in the next month or so.
When the Pixel Tablet does arrive, you can expect a rather high price for the tablet, sporting an $899 price tag for a 128GB model or $999 for a 256GB in Australia, both of which arrive with the charging dock; Meanwhile, the dock itself will cost $189 and a case with a stand will cost an extra $139.
You can expect the Pixel Tablet to launch on June 20 in Australia, and Google says that while it looks just like the Nest Hub and Nest Hub Max, the Pixel Tablet and speaker charging dock won't replace either model, which still appear to be priced from $149 for the 2nd-gen Nest Hub and $349 for the Nest Hub Max.