Fast speeds are on offer for the latest Mac chips, as Apple Silicon rounds a corner and hits version three.
They say "third time's the charm", but from what we've seen from Apple's chip ambitions, it's already been stellar.
Version 1 of Apple's Silicon was already exciting enough and delivered so much for the dollar, offering options for regular and pro users. In fact, the M1 MacBook Air is still a great option for folks looking for a lower cost Mac with plenty of speed.
The M2 appeared a good two years after, and delivered more speed, with variations for pro users that managed to get more from the processors, and so far to date, Apple Silicon has proven itself extremely capable. M2 was only last year and M2 Pro and Max earlier this tear, so it doesn't seem like it's been that long since an update. Yet with everything in technology getting faster and faster updates, and yet here we are at the end of 2023 with something new.
Which brings us to what Apple had in store at its "scary fast" announcement this week, which as expected, was on something obviously fast.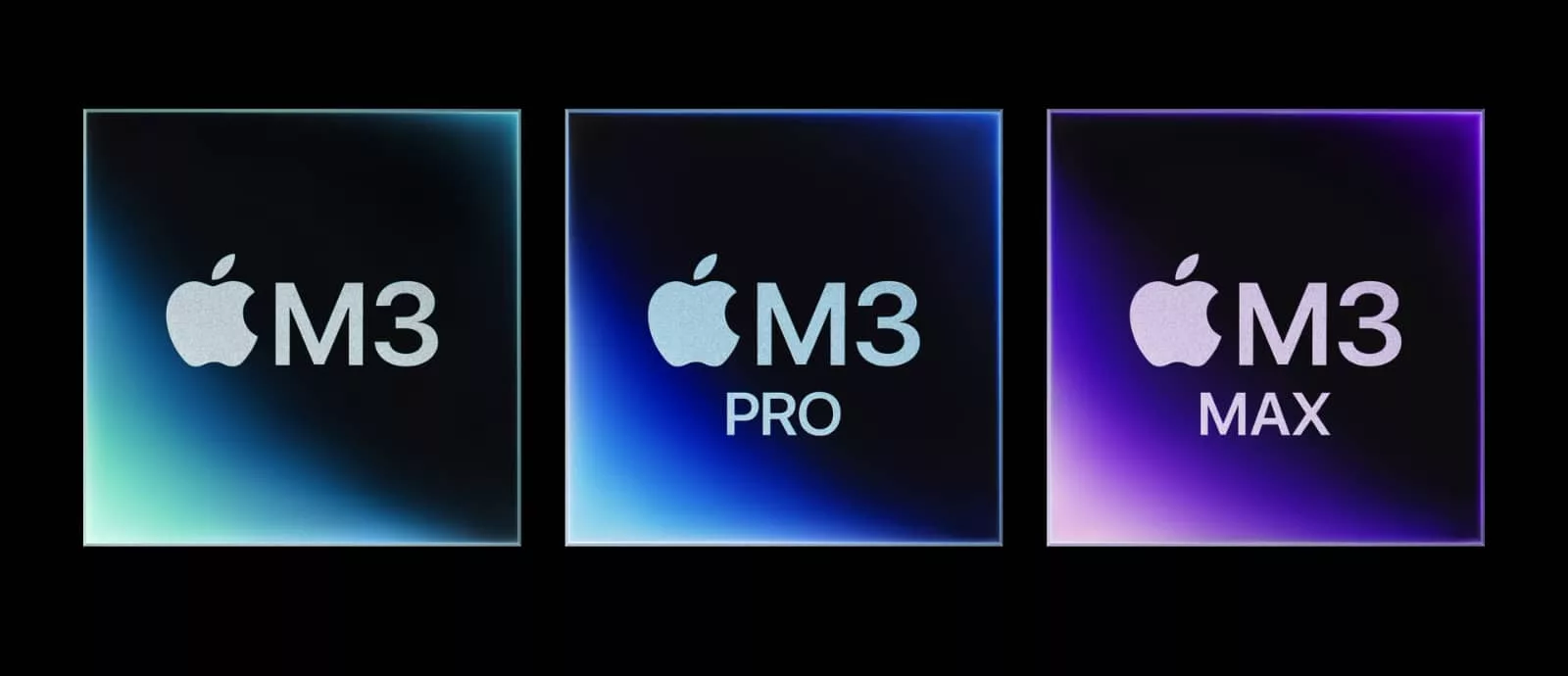 More specifically, it was on three somethings, as the M2, M2 Pro, and M2 Max were replaced by the M3, M3 Pro, and M3 Max, new processors built using a 3 nanometer process, compared to the 5 nanometer process on the M2. That difference allows more transistors to be packed in together in a tighter space for speed and efficiency, and means Apple's chips can be better than they have been.
The result in the M3 means Apple is getting up to 30 percent more performance and up to 50 percent more efficiency than the original M1 released a few years ago, with more graphics are getting over two times the rendering capability.
If all of this looks and reads like jargon, just know it as the new chip is even faster, and includes more power, plus some graphical capability that brings improved graphics with ray tracing to scenes, particularly those made for gaming using M3 on a device.
The efficiency improvements also mean the new chips will maximise battery better, getting more pushed through a chip without necessarily as much battery life taken away, and there's also support for even more memory. Granted, more memory will cost you more — customising any computer isn't typically cheap — but you can do so with up to 128GB RAM on an M3 computer. Yikes.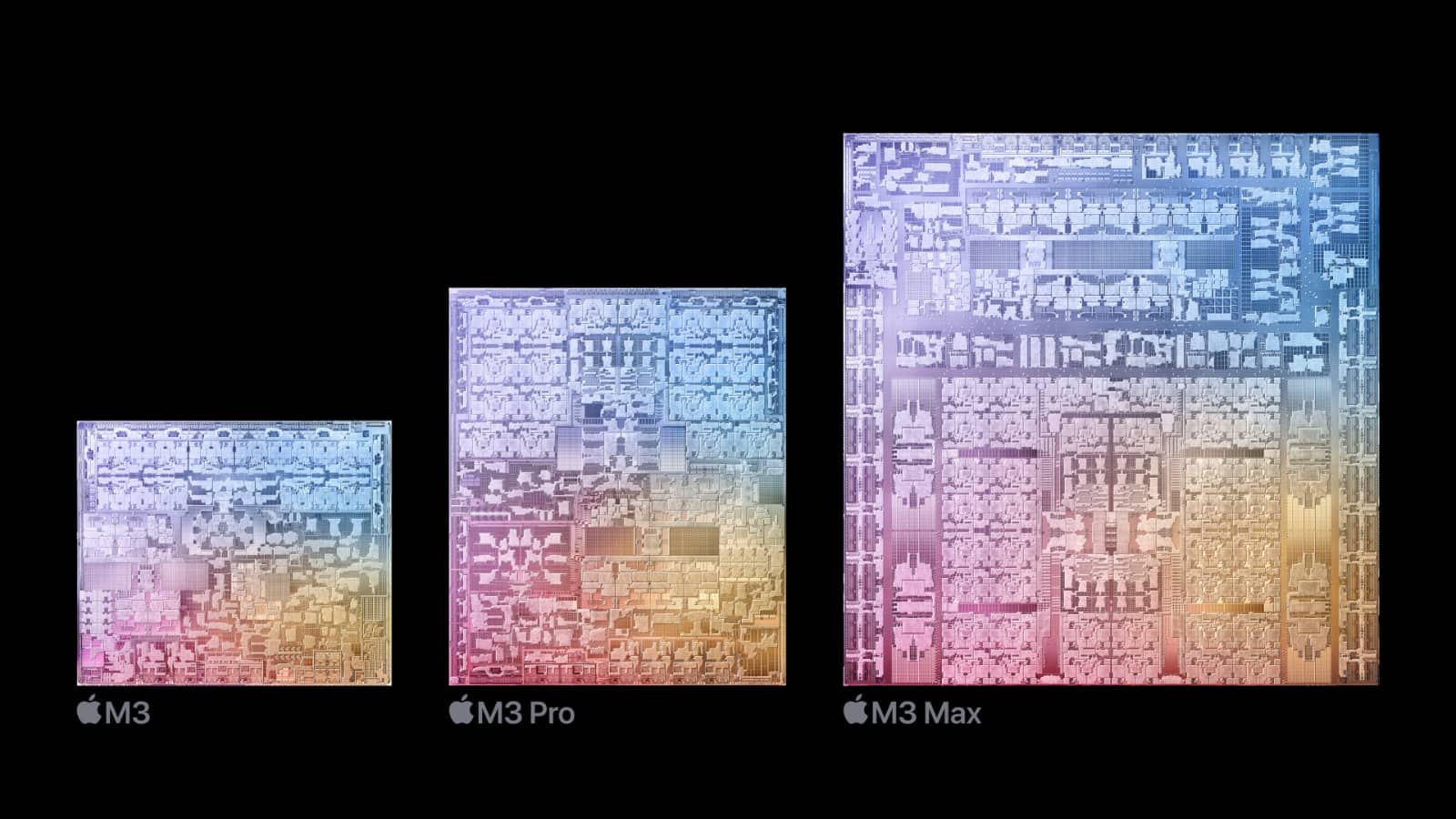 There will be three versions of the M3 dependent on what you need it for, with the standard M3 having 5 billion more transistors than the M2. It runs an 8-core CPU and 10-core GPU, with support for 24GB RAM, basically being the regular offering for most people.
Just above this is the pro model focused on professionals and workstation users wanting a little more, arriving in the M3 Pro, which boasts a 12-core CPU, 18-core GPU, and support for up to 36GB RAM, with 37 billion transistors inside.
And if you need the most performance, typically for workstation-class machines, there'll be the 92 billion transistor M3 Max, which offers a 16-core CPU, 40-core GPU, and support for up to 128GB RAM.
On paper, these sound like great, better, and best, but they're also specifically designed for different purposes, with pro and workstation-class users really focused on the last two, while consumers more on the first one, all of them offering power aplenty.