Getting lost in Australia and New Zealand even when there's no mobile range now has a potential solution, provided you have a recent iPhone.
No one really plans to get lost, but when it happens, the results aren't good. Finding your way out of the bush or any place where the "way out" isn't so obvious can lead to searches by the authorities that last days.
Not helping matters is that when someone gets lost, there's typically no reception to let them call for help.
Even though we all have phones, reception in some areas is patchy and unreliable at best. We've all been somewhere where the reception just doesn't exist, and while you may be able to live without connecting to check social or your emails, when you're lost, finding your way out is an emergency.
When Apple launched the iPhone 14 range last year, a solution was found: a special technology inside the iPhone that could connect to satellites when someone pressed the emergency button.
It's a technology that would mean you wouldn't need a standard mobile connection if you were lost in the middle of somewhere, and could instead connect to an always-available satellite instead.
For many, it could be a life saver.
But at launch, Apple's satellite technology wasn't working in many places. Even though it was only available on the iPhone 14, iPhone 14 Plus, iPhone 14 Pro, and iPhone 14 Pro Max, it also only worked if you were lost in the US or Canada.
In the time since, the technology has grown, with 12 countries supported, saving lives in each. From this week, Apple is also launching the Emergency SOS satellite feature in our neck of the words, switching the technology on in Australia and New Zealand.
How Apple's Emergency SOS satellite feature works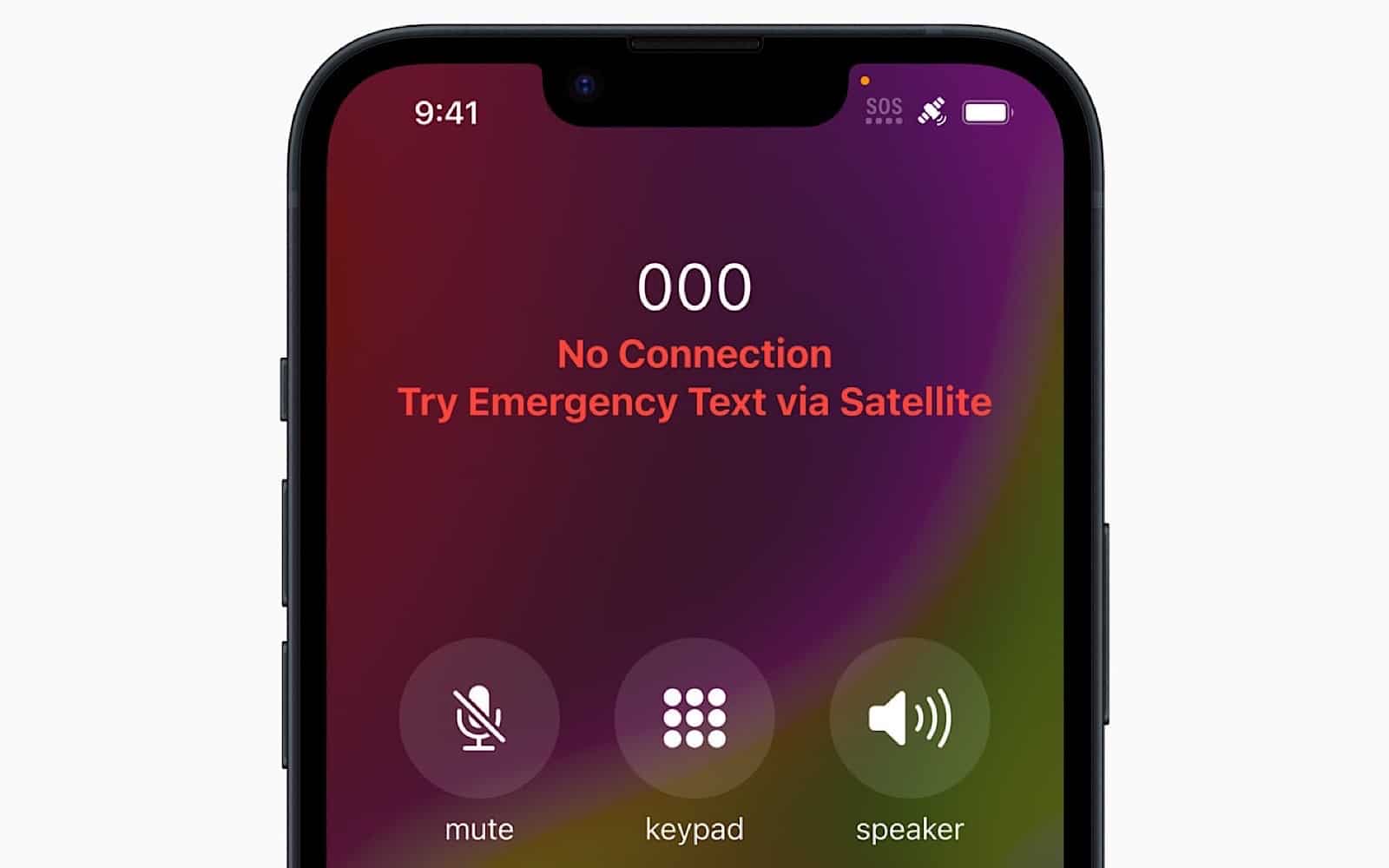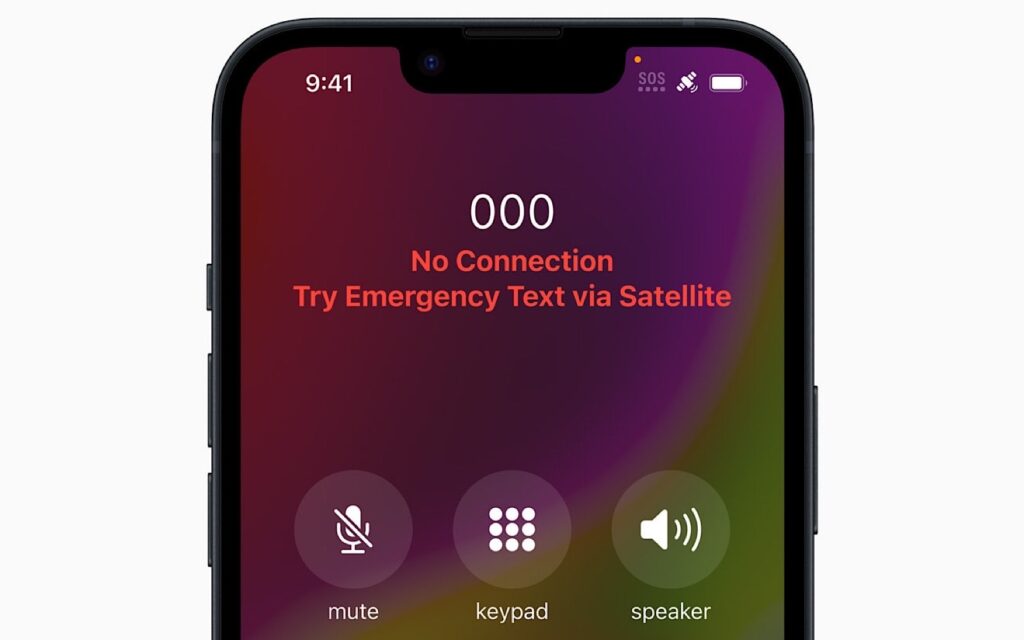 The Emergency satellite technology relies on custom hardware and software inside the iPhone, which connects people in need to satellite service relay centres who can connect those people to emergency service call centres on their behalf.
Basically, if you can't call out for 000 emergency services because there's no reception, supported iPhone owners can press the power side button with a volume button until the "Emergency SOS" button appears on screen.
When it does and if there's no reception, a short questionnaire will appear on screen to convey important answers to the service, and then the iPhone will show that person where to point the phone in the sky to send the initial message. It doesn't have to be just getting lost, but could be something else, such as a car crash, fire, or another situation that sees you in a place where there's no mobile reception.
An iPhone SOS satellite message will include the responses from the from, location, altitude, iPhone battery level, and if they have a Medical ID enabled on the phone, and if there are emergency contacts, SOS service specialists will contact up to ten of them to keep them informed, as well.
That information is sent using special algorithms made to compress the information, with return information from emergency services coming in text bursts, back and forth, essentially, as they talk to emergency services by way of text, linking them to a satellite in range to get necessary help.
How you can test Emergency SOS satellite without an emergency
Of course, none of this works without a model in the iPhone 14 range, but if you have one and want to see this feature in action without getting lost, there's a way to do that, too.
In Settings, iPhone 14 owners (and above) can press the "Emergency SOS" button, and under "Emergency SOS via satellite", tap "Try Demo".
That will take them through how the satellite feature works without sending data to emergency services. You'll need to hold your phone naturally, have a clear view of the sky, but may need to move around so that your signal isn't blocked.
In short, the Emergency SOS satellite demo lets you see how the satellite feature works without wasting the time of emergency services.
Free for two years, useful for more than emergencies
As to how much the emergency SOS service will cost, Apple says the services is free for two years at the time of activation of a new iPhone 14 model. There's no pricing for what the technology will cost following this, and may not be expected until the launch of the iPhone 16 in 2024, simply because that will be the two years since the iPhone 14 range popped up.
Apple notes the technology can also be used with the "Find My" tracking feature, as well, using a satellite location to track a position inside that app.
If you have no Wifi or mobile reception, you can check the "Me" tab in Find My, and swipe up to see your location via satellite, sending your location to friends and family.
As to availability, the feature works in the US and Canada, as well as Australia and New Zealand, with select locations in Europe also seeing support, including Austria, Belgium, France, Germany, Ireland, Italy, Luxembourg, the Netherlands, Portugal, and the UK, as well.