A name known for gaming accessories is extending into another area, as it crafts a keyboard, a mouse, and a mousepad for work, too.
PC games have brought about some seriously cool developments, such as faster tracking in mice and the return of mechanical switch keyboards, but they also tend to arrive with colourful lights and designs that glow. That's not a design approach everyone's going to be into, and if you like the feel of a mechanical keyboard but you're not a fan of the green or red or blue lights they can come with, you may not have as much luck.
However that might be on the verge of changing, as at least one gaming peripheral maker is trying something for the office, and for people who don't want the lights.
Razer to the rescue, it seems, as the company has collaborated with another brand, Humanscale, a workplace ergonomics company. The partnership is leading to productivity-focused keyboards, mice, and mousepads, with the first products coming out in the form of a Pro Click mouse, a Pro Type keyboard, and a Pro Glide mousepad, none of which have fluorescent lighting or glowing colours.
Rather, Razer's Productivity Suite, as it's called, is white and grey, with no sign of red, green, or blue lighting in the slightest. There are white lights in aspects, but none of the showy lighting scenarios Razer's typically gaming-focused devices come with.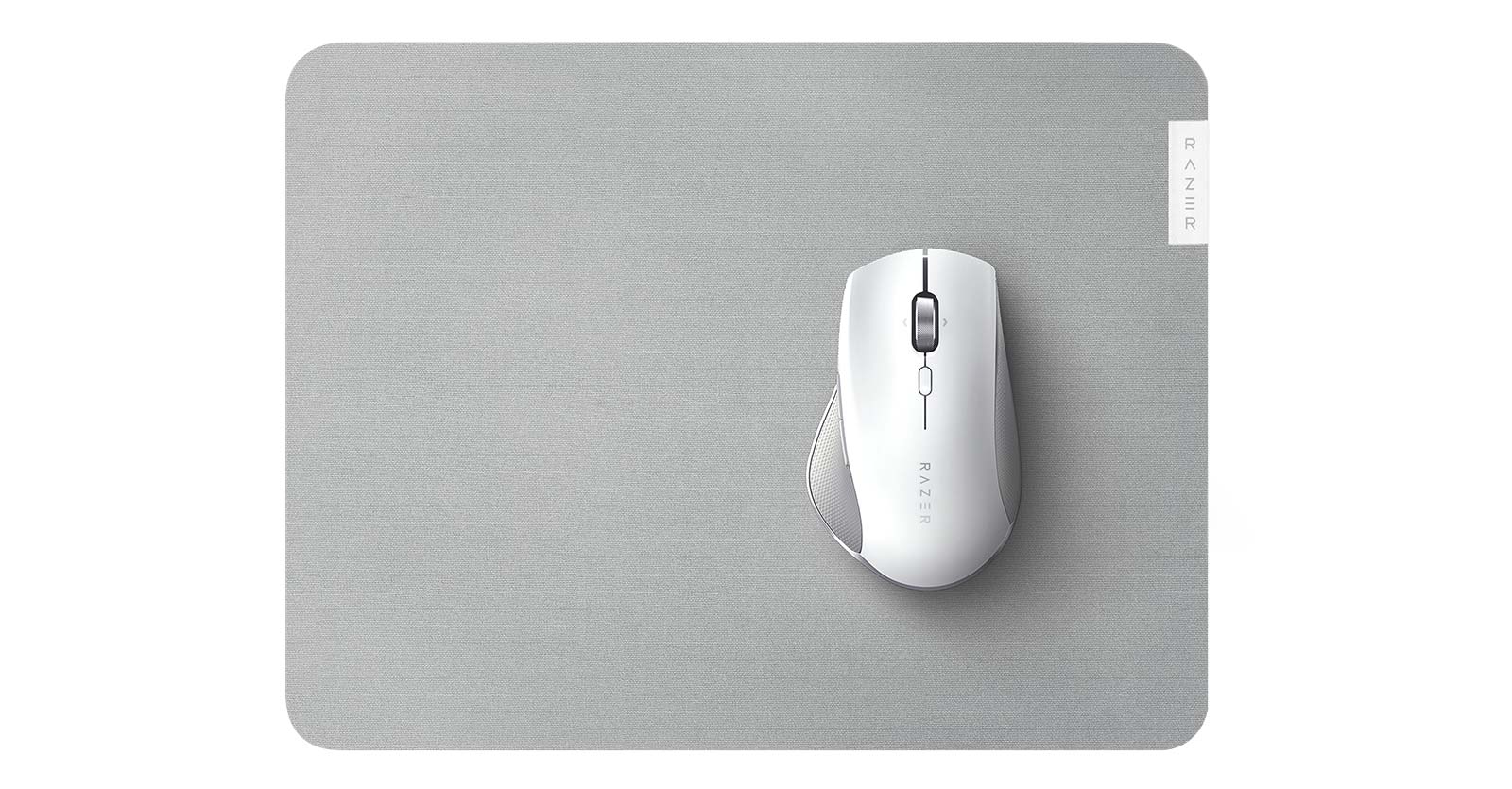 Each is a little different, with the Razer Pro Click mouse including an ergonomically focused design to position a wrist at an angle that aims to prevent desk-based injuries, while the mouse offers 8 programmable buttons, an advanced optical sensor, a battery life of over 400 hours, and durability for up to 50 million clicks on the mouse. The custom approach for the mousepad comes in the Razer Pro Gide, using a cloth surface with foam backing, and no fancy colours or designs. It's grey, and that's all it needs to be.
Finally, there's the keyboard, and with Razer known for gaming keyboards with mechanical switches, the Razer Pro Type is a little like one of those, except with a more professionally-focused design in white with lighting of the same colour, rather than black and green with colourful lighting. The Pro Type will see a build quality supporting up to 80 million keystrokes, plus wireless connectivity for up to four devices, complete with programmable macro-capable keys, handy if you need to map functions to some of the keys.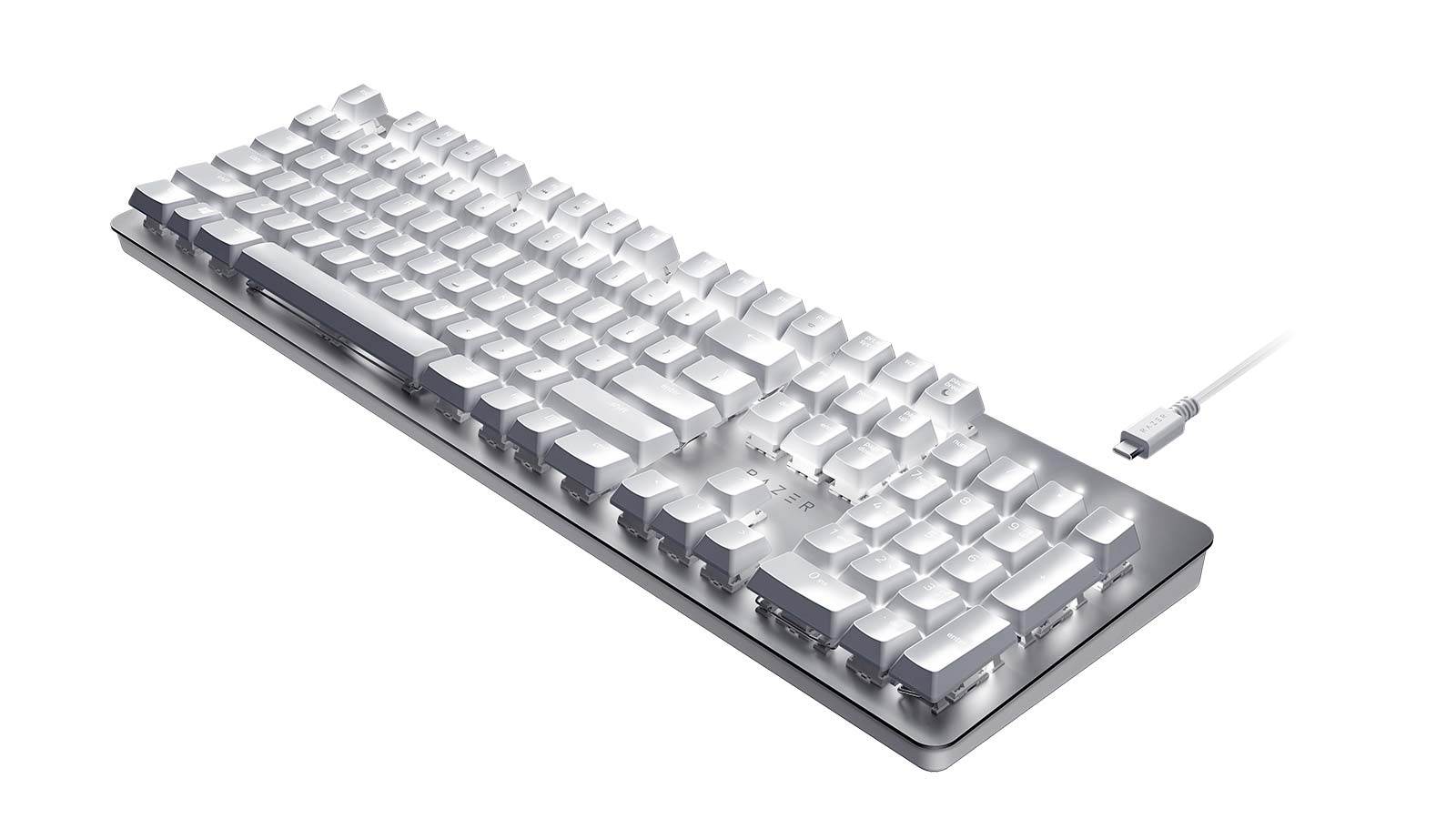 One thing you won't find is a Mac style of the keyboard, with the Razer Pro Type focused on Windows only to start with, but representatives for Razer said they'd tell us if or when that changed. Windows keyboards can work with macOS quite well, but it just means you may need to use the Windows key as one of the other Apple keys.
As for the entire Productivity Suite, Razer is hoping its peripherals strike a chord with people looking for the same style of gaming devices, but with a muted and more professional focus.
"The vast majority of office peripherals are based on one-size-fits-all designs and technology, becoming a source of frustration to the user and hinderance in the working day," said Alvin Cheung, Senior Vice President for the Peripherals Business Unit at Razer.
"I am incredibly proud of the Razer Productivity Suite that we are unveiling today alongside our partner, Humanscale, to address these issues," he said.
"We firmly believe that our combined expertise and innovation will take workplace productivity to the next level."
Razer's Pro Click mouse, Pro Type keyboard, and Pro Glide mousepad look set to released in Australia in the coming weeks, arriving first at the Razer store and then in retailers later. The Pro Click mouse will see a retail price of $189.90, the Pro Type keyboard set to $279.95, and the Pro Glide mouse pad of $19.90.