A new keyboard has arrived from Logitech, and it's all about making mechanical a better designed and cost-effective solution.
PC gaming isn't like your console style of gaming, and thanks to the different method of control — keyboard and mouse versus gamepad — those who love to game prefer a more specific way of playing the games.
Take the mouse, for instance, because there are plenty of very specific desktop mice you can find with faster scanning rates, extra buttons, and the ability to weight your mouse so that it moves in a specific way as you game.
There's even the mouse pad, and this too can be unique, arriving either slick, slightly magnetised, or grippy dependent on what you want to gain from your gaming session. Do you want so much control that every brush of the mouse against the surface matters, or do you just want something that does the job?
Keyboards are much the same, and while wireless is a big deal for some people, making sure every keystroke crunches down on the right function and button is just as important, and for some, even more so.
Even for those who don't game, that can be a big deal, and as this writer types on a keyboard that has a much higher error rate than he'd like, striking each key harder because that's the way some keyboards are designed, you begin to realise the importance of the switch.
Beneath the keys on a physical keyboard is a membrane which tells the keyboard what to do when the stroke is made. For most keyboards, the membrane is basic, but for those where the right keystroke matters — such as in a game — the membrane can be a switch, an individual and physical mechanism that makes sure the key goes right down and fires the right function.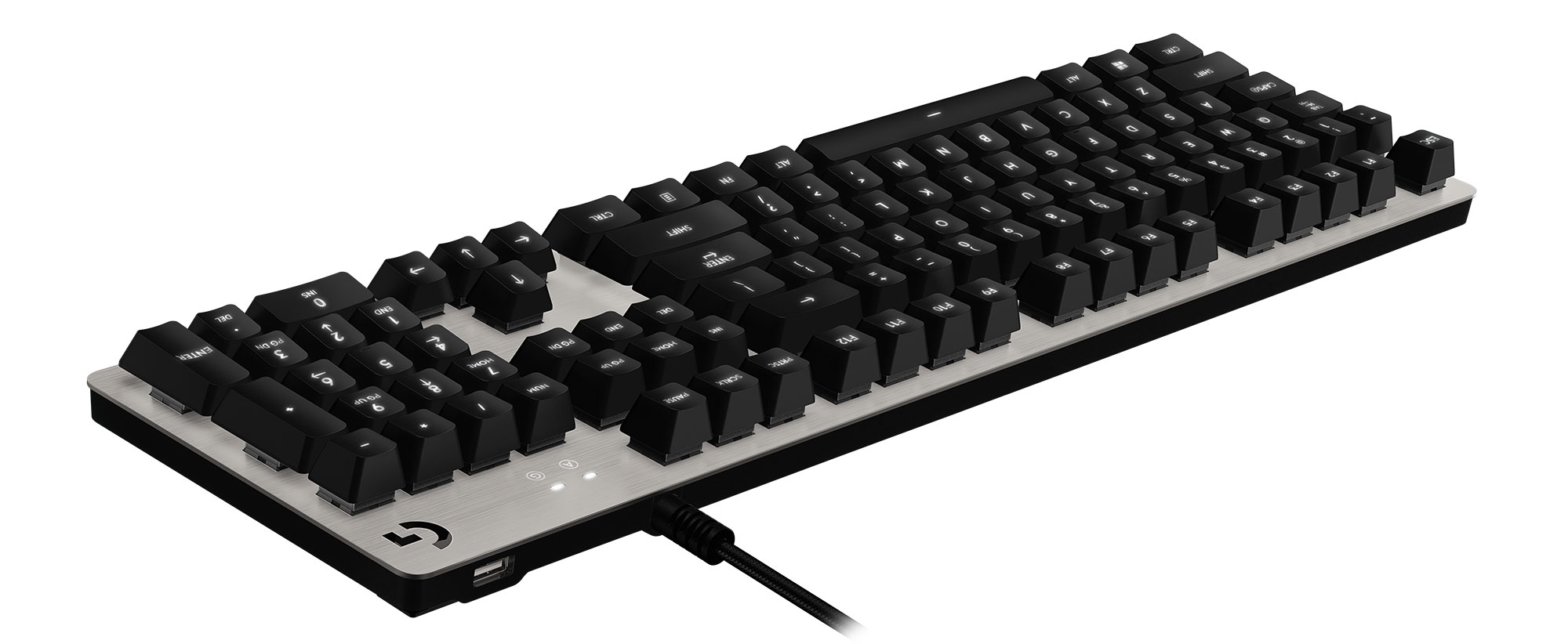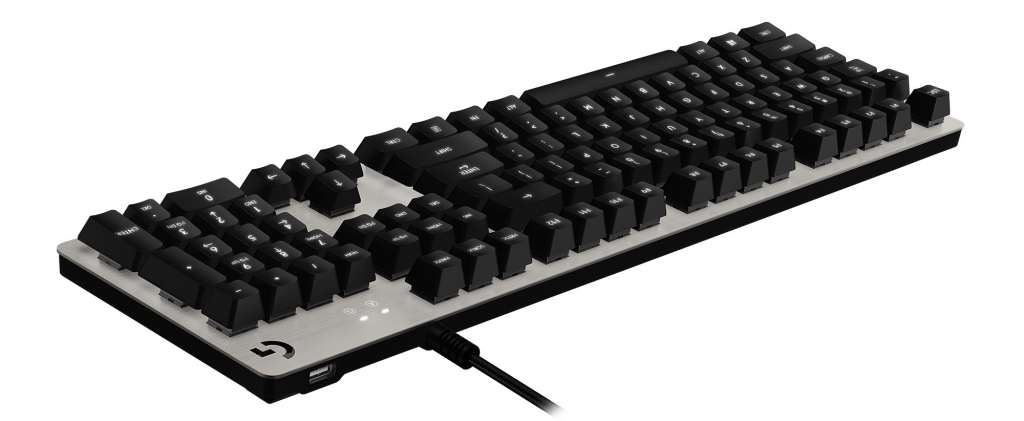 Logitech has made a few of these before, and this week the peripheral company is adding one more to its range, as the G413 arrives in Australian stores from May.
The latest inclusion is about offering what's needed in a metal body for a price that shouldn't cut too deeply, with the $150 G413 arriving in wither silver or carbon (black), with white back-lighting for the former and red for the latter.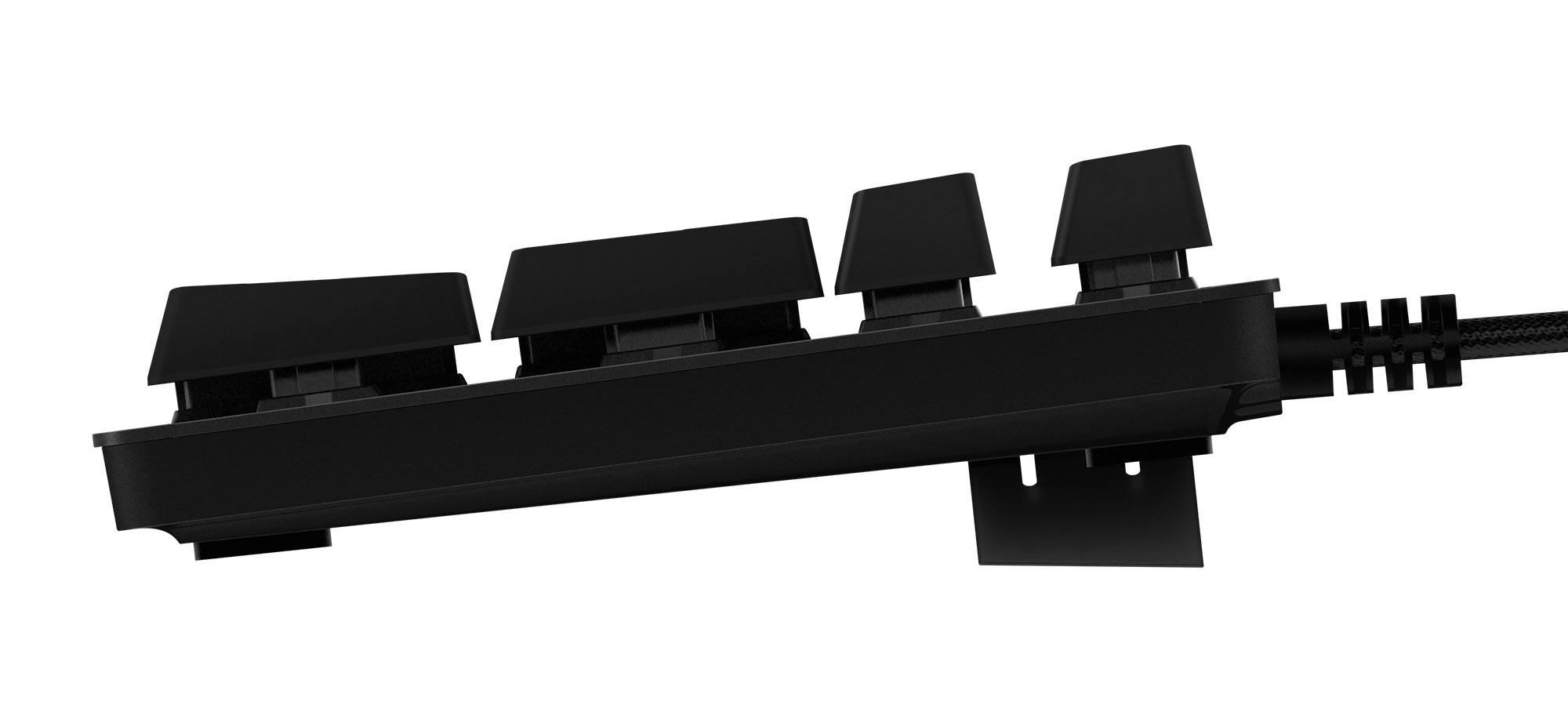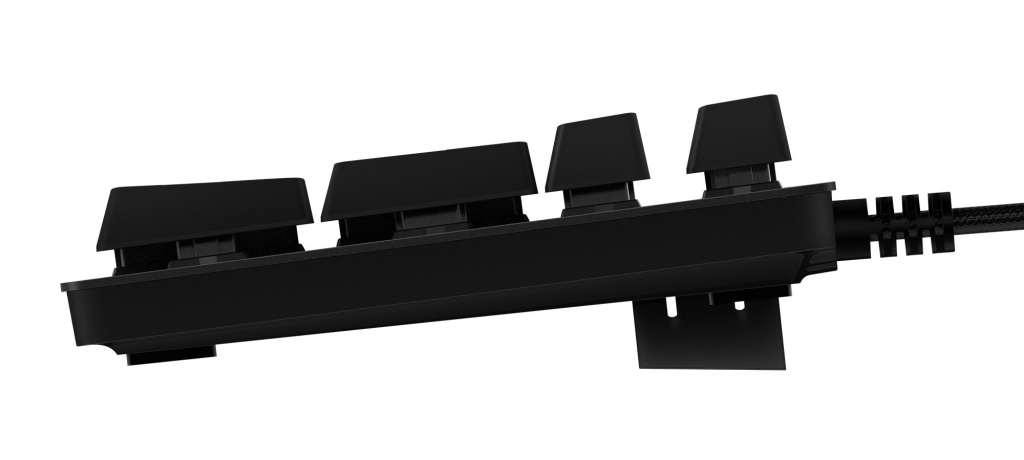 The keyboards themselves are more than just glow-in-the-dark when used at night, with a new mechanical switch from Logitech designed to be faster than standard mechanical switches, while brushed aircraft-grade aluminium casing rounds out the rest of the design, completed with a USB port for you to plug things into.
Given that it's a wired USB keyboard with a USB port, it should prove handy.
"We spent a lot of time carefully designing and engineering this keyboard to deliver advanced performance with just the right feature set, at the right price point," said Logitech's Ujesh Desai.
Logitech's G413 mechanical backlit gaming keyboard is expected to be in retailers within the next few weeks, with a recommended retail price of $149.95. And just in case you were interested, it's not just made for gamers, with anyone else able to use it too.