If you don't own a smart TV and want a way to connect to Netflix, Stan, and movie rentals, you have options, and Telstra's latest gadget updates things once more.
Telstra may be one of Australia's largest mobile networks, but its aspirations aren't just limited to helping you get a decent mobile connection when you're both in the city and out in the bush.
In fact, it does a little bit more than that, and entertainment has long been part of its services.
You've probably heard of BigPond Movies in the past, but Telstra says this is a name that's disappearing, and so because of this, Telstra is going to be making some changes next week.
As such, BigPond Movies is to be replaced by Telstra TV Box Office, a practically identical video rental service getting a new name and look, and also a new device to connect the service to.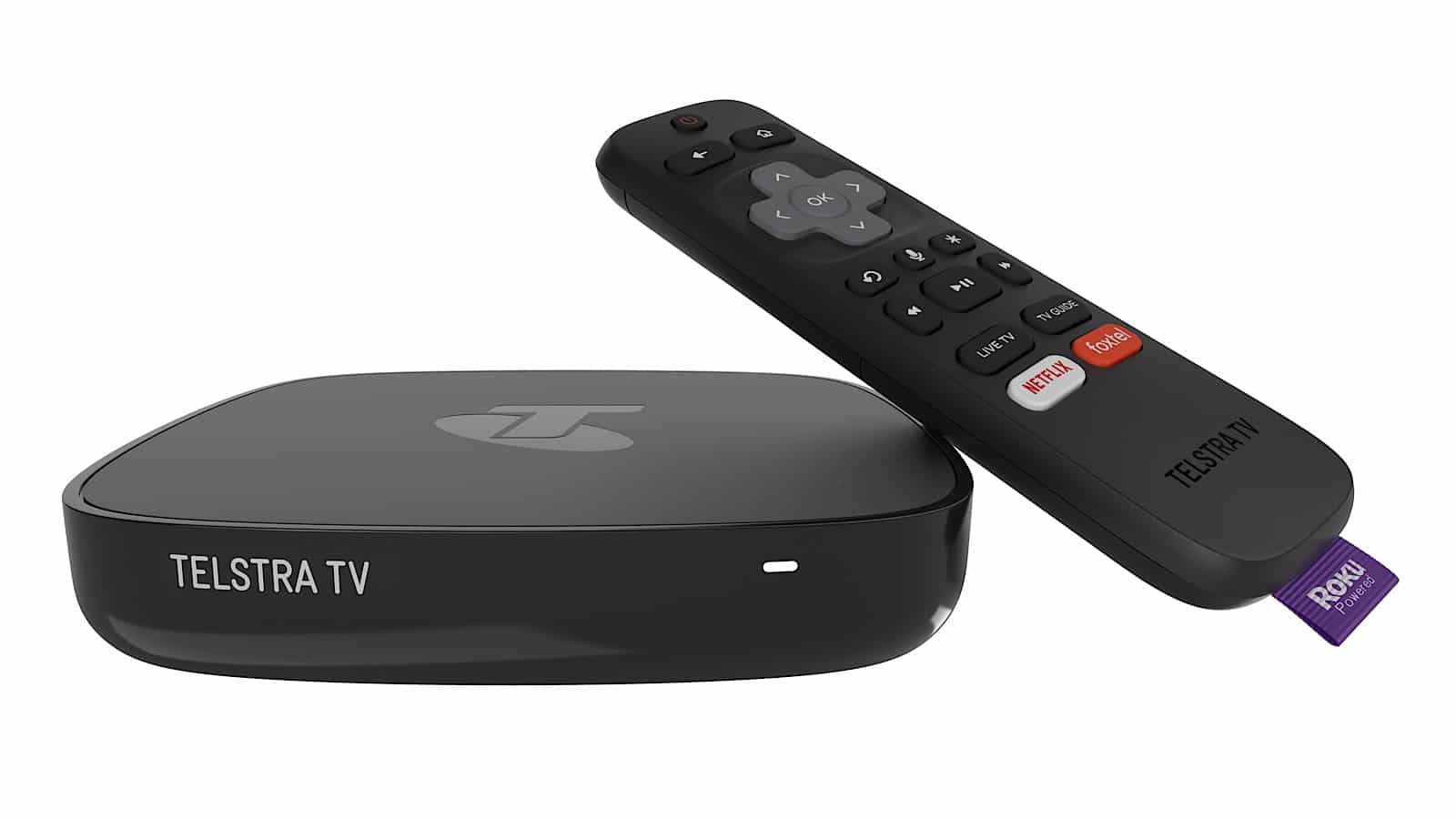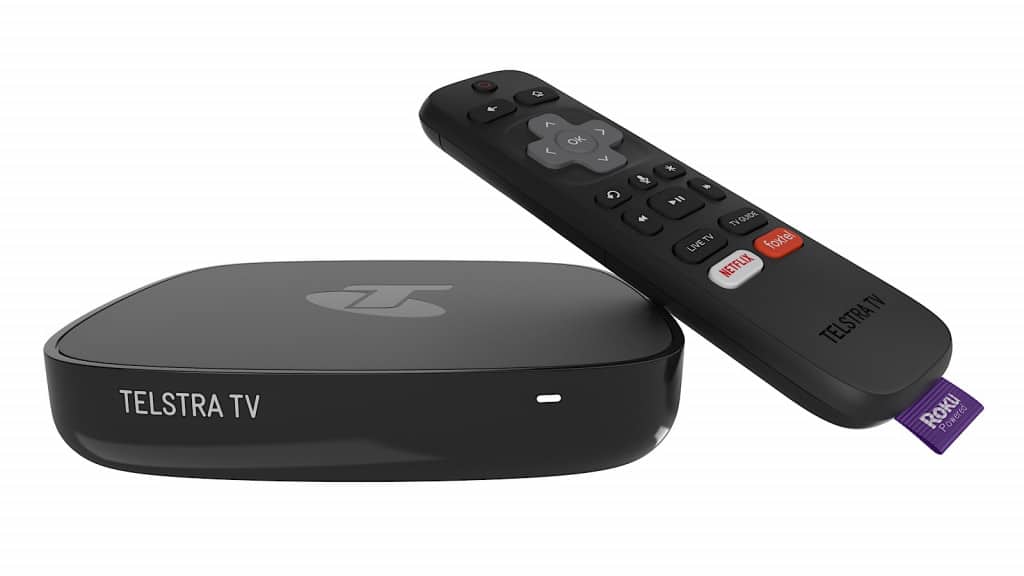 Coming in the form of the third-generation Telstra TV, the new model continues Telstra and Roku's partnership, developing a small hockey puck-styled set-top box that brings apps to TVs that may not normally have access to them.
That means you'll find the likes of Netflix, Stan, ABC iView, SBS On Demand, 7 Plus, 10 Play, 9 Now, Foxtel Now, Kayo, and YouTube, to name a few, allowing you to access these web-connected services through the one device.
New to the Telstra TV is a WiFi remote with voice funcxtionality, something that has apparently been worked on to allow customers to search for actors, TV shows, and movies using only their voice. It will even launch the TV rental service if you to tell it to "Chuck on Telstra TV Box Office".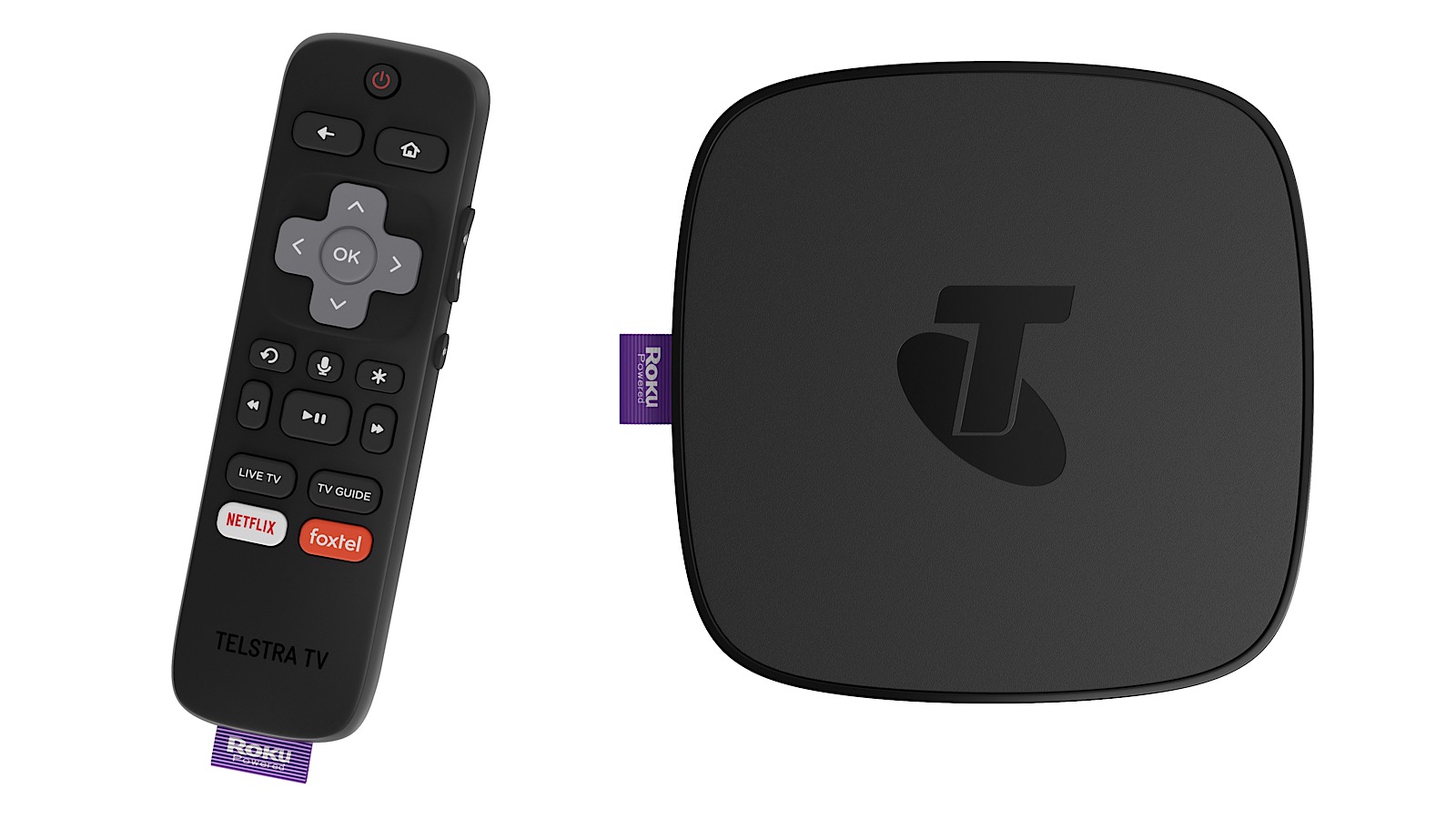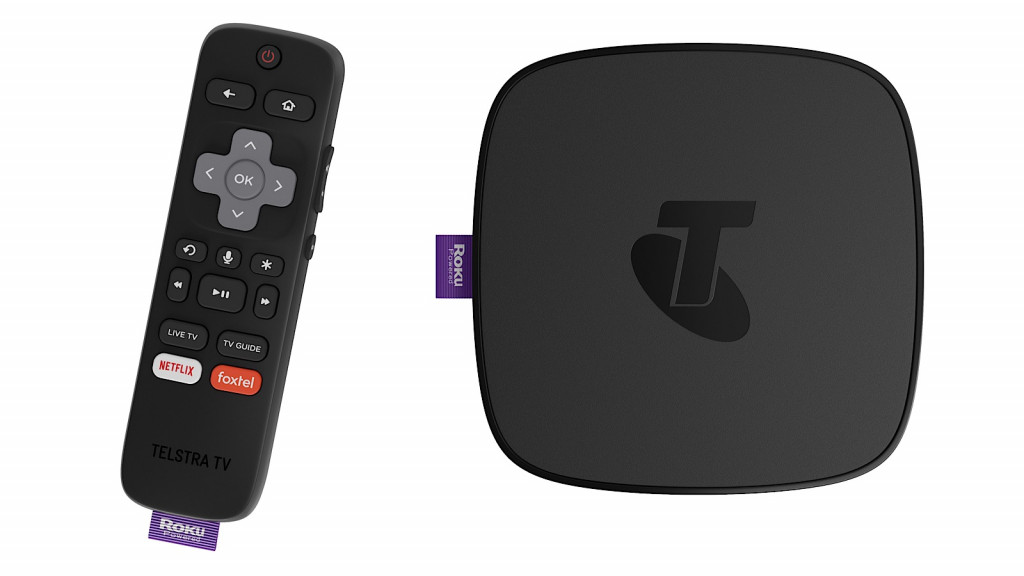 As to what the device is, Telstra told Pickr that it's a device developed with Roku, similar to the Roku devices found overseas, but not exactly the same, and while it supports 4K Ultra HD video, Telstra TV Box Office doesn't at this time. However, 4K streams through compatible services should work, such as 4K UHD streaming through Netflix and Stan, for instance.
Given digital seems to be the way we're getting our 4K media, this makes a lot of sense, though we're a little surprised to see Telstra's movie service (TV Box Office) relaunch without 4K support, something Apple's iTunes Movies supports on the Apple TV, and likely through Samsung's iTunes connection announced at CES and coming later this year.
Telstra's addition isn't the only thing coming from the telco, either, with a removal of lock-in contracts on its Home Broadband plans, offering a 100GB monthly NBN 25 megabit plan for $70 per month, while the unlimited plan with NBN 50 megabit will cost $90 per month. Representatives for Telstra told Pickr that if you don't have the NBN in your area, these plans should apply to cable and ADSL as well, though the speeds will change, and will be more reflective of what your technology can get. On cable, that will mean maxing out at 25 and 50 megabit respectively, while ADSL on Telstra Home Broadband will hit the speeds your home is capable of reaching.
"The new plans are another step forward in our commitment to introduce fully flexible plans, providing customers the choice to add the options they value to their service," said Telstra's. Michael Ackland.
"This delivers cost certainty, flexible subscription options, and the freedom to upgrade or downgrade their plan within a set range on a monthly basis," he said.
As for when you can expect these additions, Telstra is suggesting next week, with February 26 starting the new plans, while Telstra TV generation three can be bundled into a plan at $9 per month over 24 months. We're checking if Telstra will be making the new Telstra TV available outside of a plan like its current model (which sells for $192) and will update this story accordingly when we find out.