It seems unlikely that you'd buy your kids an Apple Watch, but if you did want to gift them a watch that lets you talk to them through it, there is now an option just under $200.
There is definitely a conversation to be had about what the right or appropriate age is to give a child a smartphone, even though in their mind, it's probably right now. The fact of the matter is giving a phone is a bit of a privilege, and provides them with a connection to the world you just might not be ready to let them have, or that they might not be mature enough to understand.
Despite this, you might still yearn to keep your kids connected on a mobile level. This can help force that conversation a little earlier, because there's little else out there like a phone that can put kids within reach whenever you want to connect with them.
Yet there are options, and some even arrive as a wearable. These options mean your child can potentially wear the phone instead of having it in their backpack, and because of the smaller screen, means their ability to use it as a media player, a gaming system, or even a smartphone to browse the internet are just that little bit more limited.
You could easily grab the Apple Watch and connect a shared SIM to it, or even do something similar with a Galaxy Watch, but both of these options might just be a touch too premium for a child.
This week, however, Australia has another option in that category, as TCL and Alcatel release a $199 smartwatch that supports phone calls, SMS, and even video calling, with a GPS link included.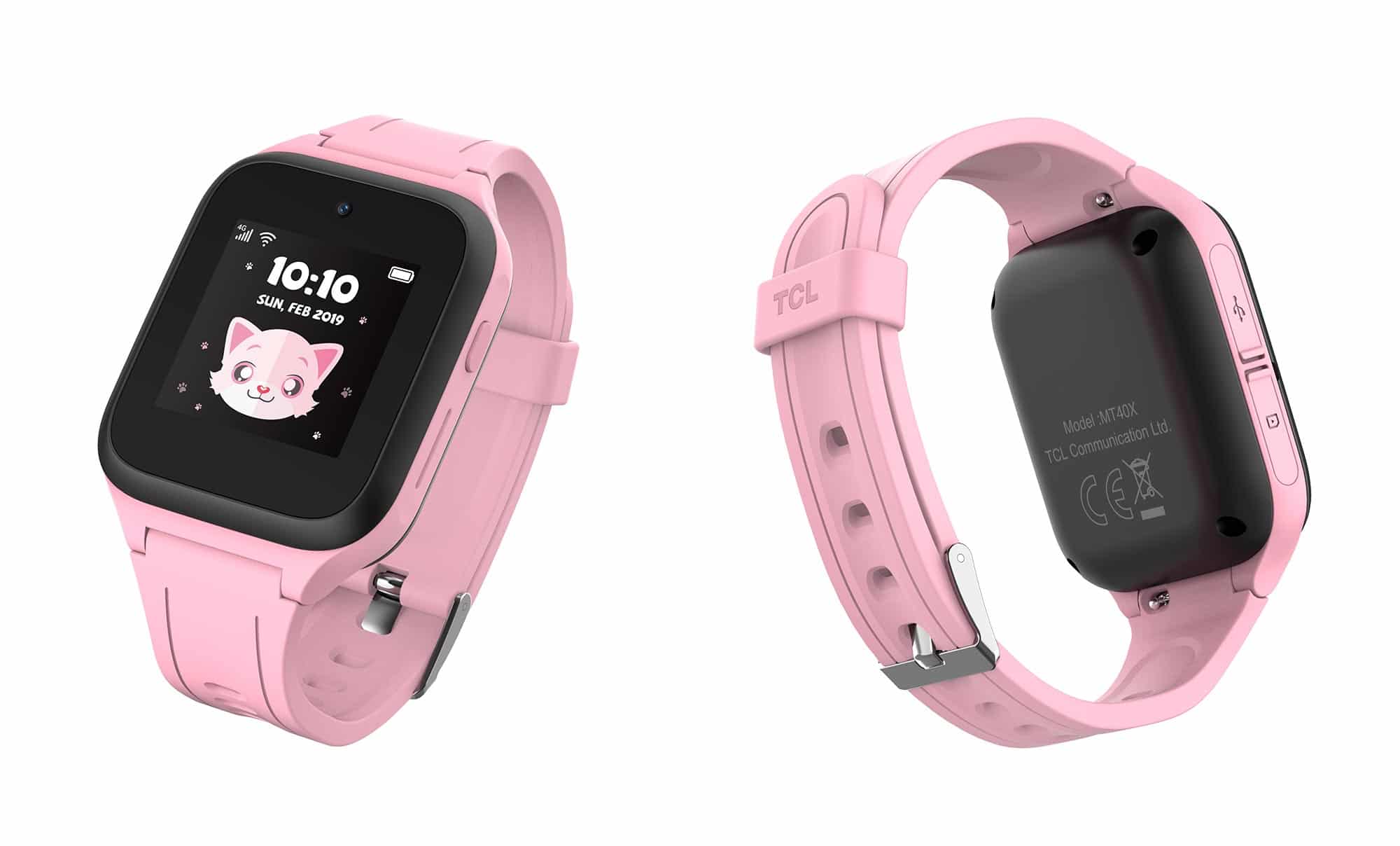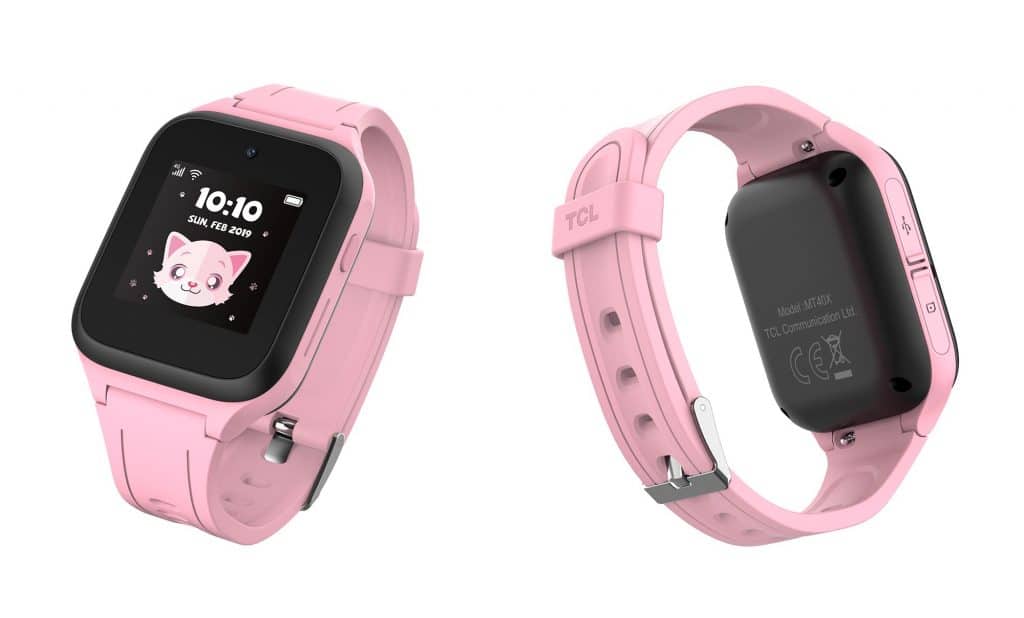 Released as the TCL Movetime Family Watch (or "MT40" if you prefer the model numbers), it's a small wearable made for small arms that includes support for 4G connectivity by way of a nanoSIM that you'll bring yourself. The Movetime Family Watch includes a camera for video calls, and a microphone and speaker for the standard calls, and the watch is said to be somewhat durable, complete with IP65 water-resistance and a 1.3 inch colour display with on-screen watch faces that can be changed.
We're told there's up to two days of battery life on offer, though that will depend on how the Movetime Family Watch is used, because while it can be used to call your kids and video chat with them, it can also be used for tracking.
With GPS built into the watch, the Movetime 4G watch can talk to the TCL Connect app on your phone to tell you where your children are, and leverage geofencing areas to tell you if they're where they should or shouldn't be.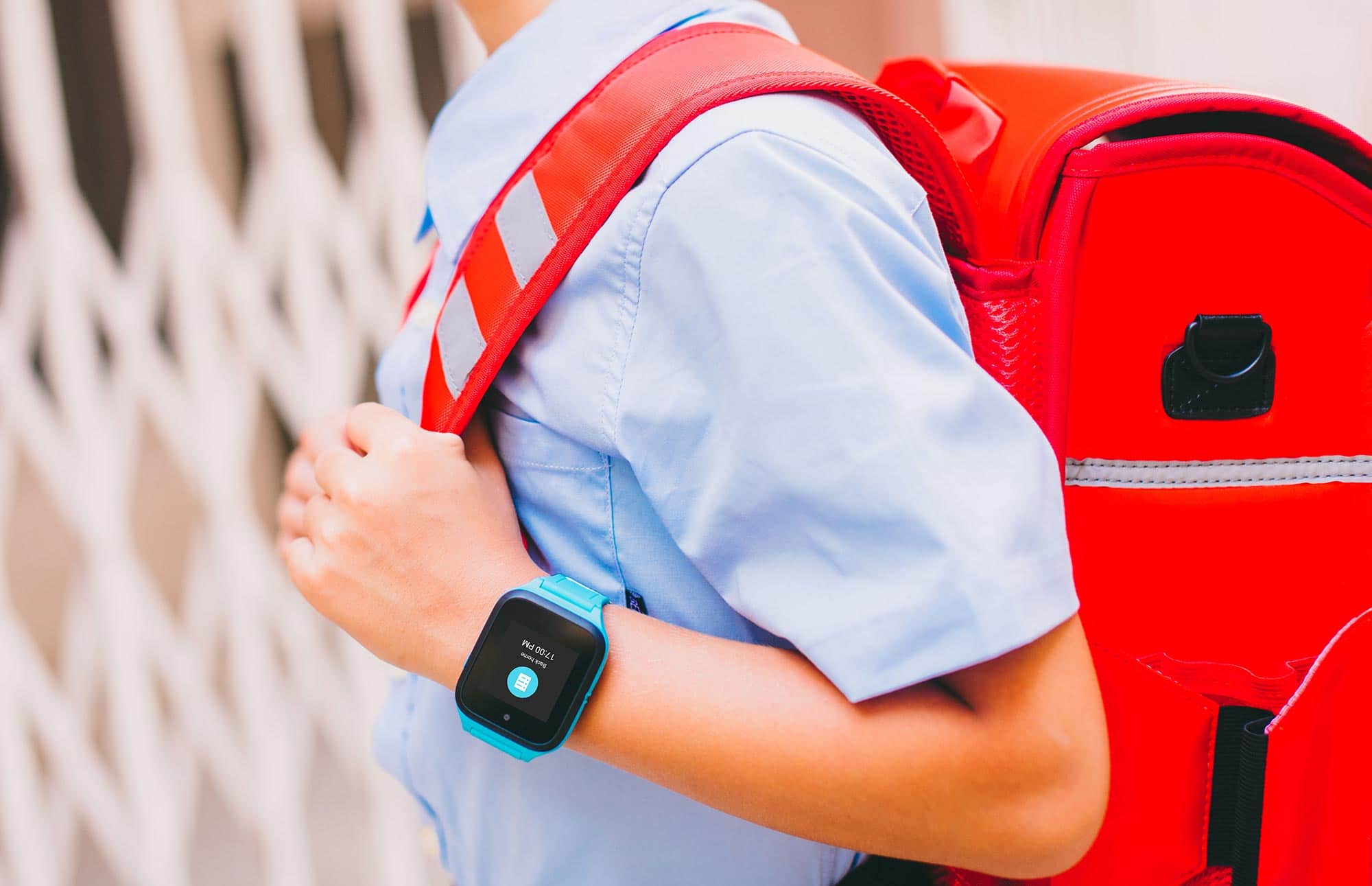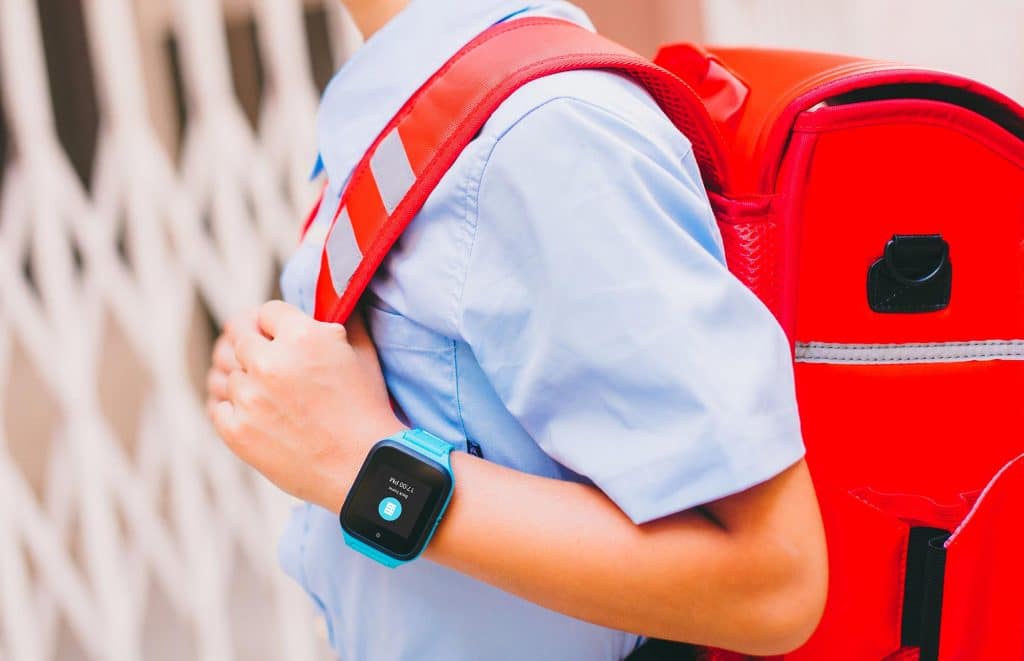 It's not unusual to expect some Fitbit-like functionality from smartwatches these days, and that's included, too, with step tracking, calories, and distance walked, and there's also a "School Time Mode" that can be used to keep kids from being easily distracted by the wonders of their watch in class, acting as a bit of a do not disturb during school hours.
"While parents work through the right age for their children to have a mobile phone, the Movetime Family Watch provides a compelling option for parents wanting to stay connected and monitor their children's movements at a distance, while being immediately available at the touch of a button if needed," said Sam Skontos, Vice President and Regional Managing Director of TCL Mobile in South East Asia and the Pacific.
There is one other drawcard: the price.
With a cost of $199 and no ongoing subscription fees outside of the cost of a mobile plan, TCL has built an interesting option for families, and one that shouldn't be so hard to find, retailing the Movetime Family Watch in blue and pink at Big W and Australia Post.
For that cost, it's a wearable phone for your kids with no games, no way to browse the internet, and something that primarily acts as a link to friends and family over voice and video. If that's all you want a phone to be for your kids, there's definitely something to look forward to in this one.