The dimensional sound that comes from Dolby Atmos' 3D audio is coming in a soundbar so good, it may very well knock your socks off.
It's been a year since CES 2018 showed something we so desperately wanted to see in Australia, but now it looks like it is finally coming.
This time last year, Sennheiser let Pickr go ears on with a technology that had to be heard to be believed, as Sennheiser established itself as a major presence in audio dimensionality.
It's important too, because as we embrace better resolutions for our movies, the audio that goes with those movies improves, too, offering more channels and a sound that can travel around where we sit.
That was the promise of surround sound all those years ago when we were all told to put speakers behind us — that it would travel around us — but 3D sound is the proper interpretation of dimensional sound, though it is something that tends to require speakers.
To make 3D sound work, you need speakers that not only fire out at you, but also up, and that can make it a costly exercise in buying the right speakers, the right amp, and setting up your room accordingly.
A few soundbars have come out to deal with this in an elegant manner, but Sennheiser has been working on its own take that aims to take on the competition aggressively. In fact if it's anything like what we heard last year, we'd believe it would be one of the best. A year is a long time, too; we're willing to bet Sennheiser has found ways of improving it.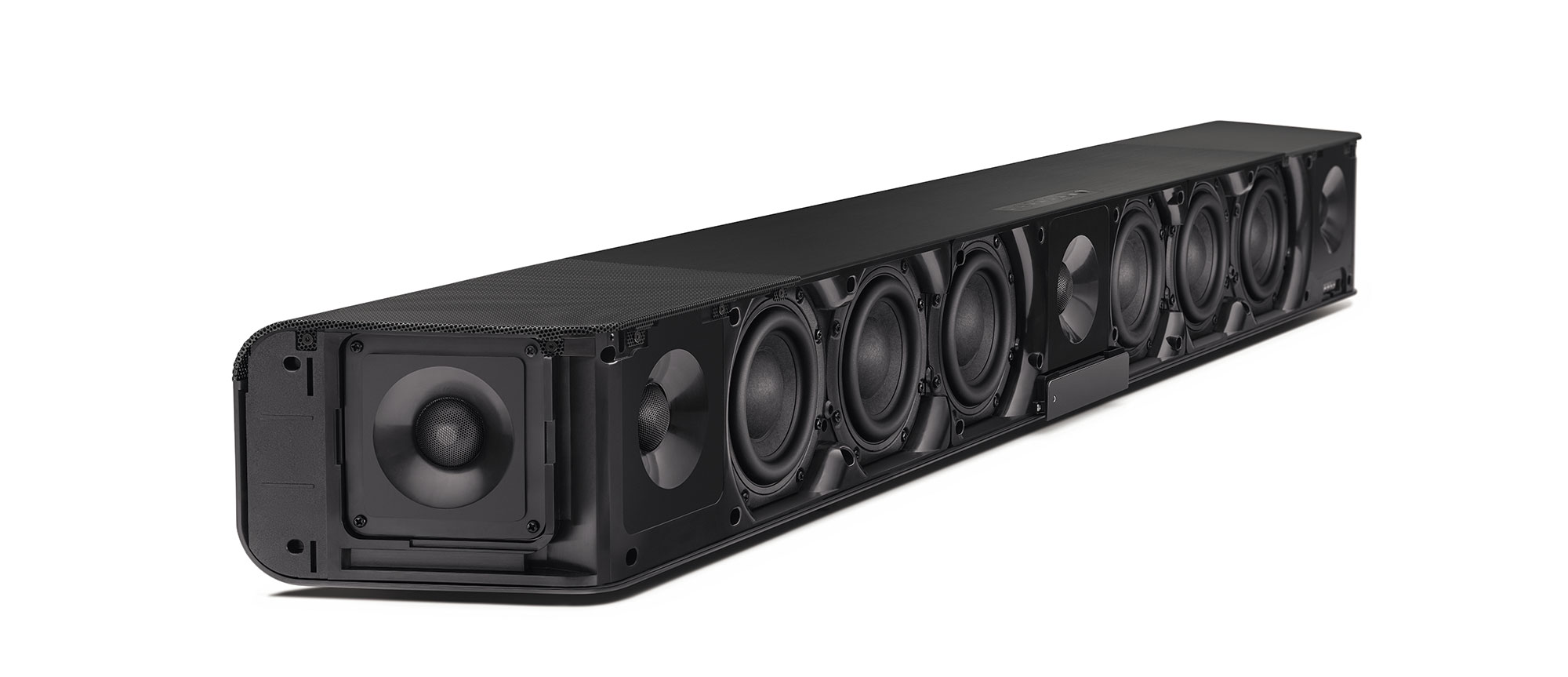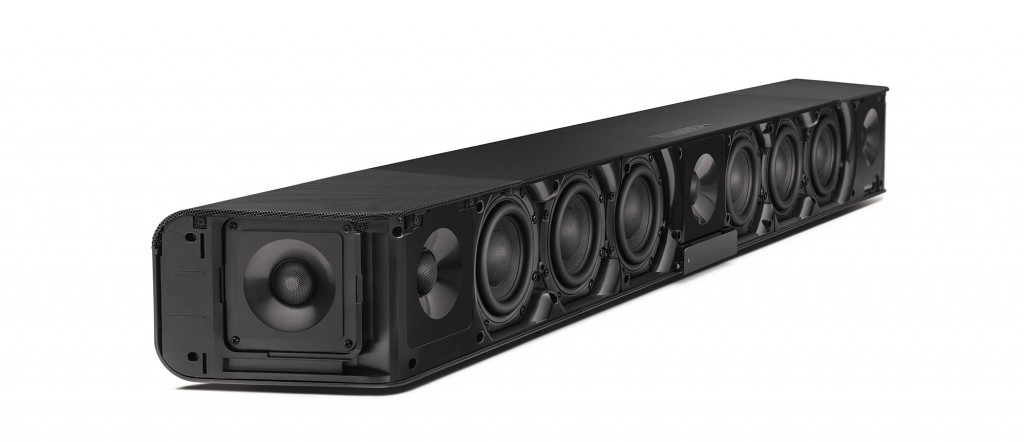 The soundbar in question is called the Sennheiser Ambeo, and it's a 5.1.4 sounder that incorporates a whopping 13 drivers in a long body with a brushed aluminium surface. Those drivers will take care of the ranges of audio you expect from a soundbar, and there's no subwoofer needed, either, as the bass is generated from long-throw woofers in the body.
Modern and high tech, it includes support for 3D audio technologies released by Dolby and DTS, Dolby Atmos and DTS:X, and supports Bluetooth, HDMI, optical out, auxiliary, and Google Chromecast built-in, as well.
Like some other speakers you can find today, Sennheiser has included support for room calibration, with an included external microphone used to calibrate the sound based on sitting position.
That audio customisation and tweaking doesn't stop with an external microphone, either, with the Sennheiser Ambeo supporting an app made for iOS and Android that lets you adjust the sound using your phone.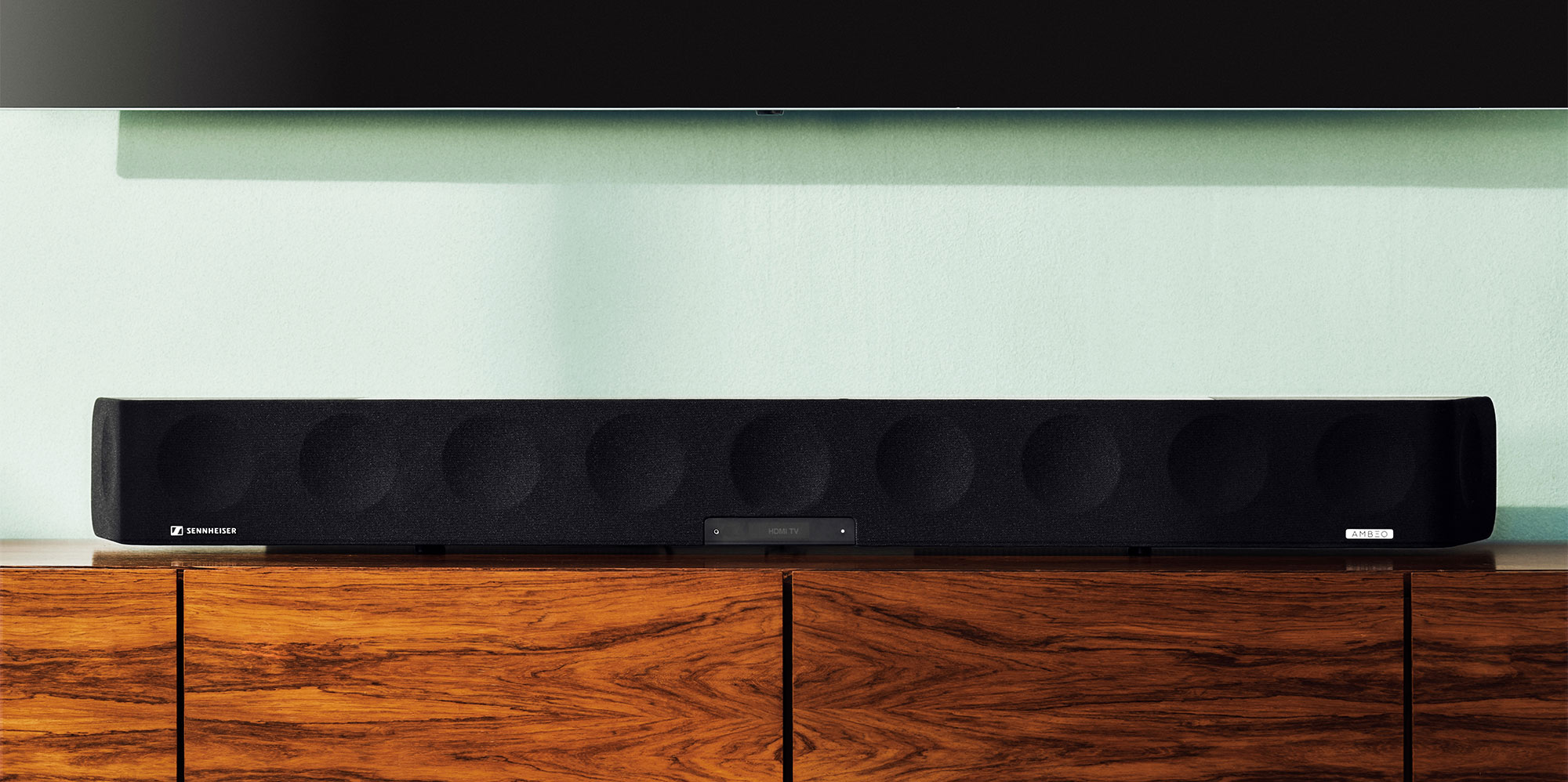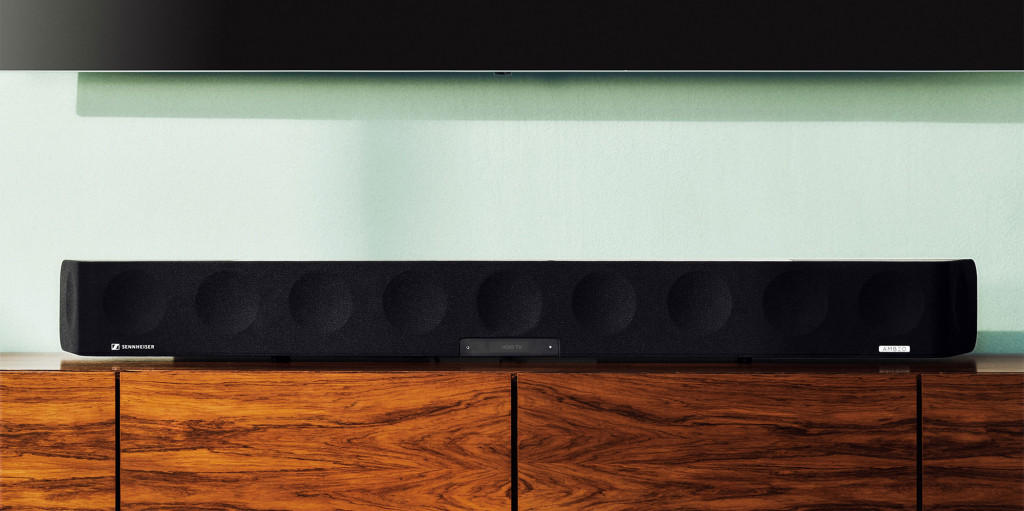 "We are thrilled to be introducing the Ambeo Soundbar as Sennheiser's first foray into the home entertainment speaker category," said Stephane Hareau, Global Head of Products for Sennheiser.
"We have developed it with the ambition to create one of the best soundbars on the market – an elegant all-in-one solution for all those seeking an immersive 3D, audiophile-grade home entertainment experience," he said.
While Sennheiser's Ambeo soundbar is slated to arrive in Australia in May, it won't necessarily be cheap, with a recommended retail price of $3499.
That said, given the cost of Atmos-enabled speakers, as well as a 3D sound-friendly amp, the all-in-one Sennheiser Ambeo might just make more sense that you'll forget about the price entirely.