You may live on your laptop, but a big monitor still likely sits on your desk taking up visual space. Not so with all, however, as Samsung reveals.
We live in a more mobile world, but while you probably rely more on a laptop than a desktop, chances are when you head to work, there's still a monitor sitting on that space in front of you.
That's the way most of us work these days, and given a big screen can provide you more real estate than that humble notebook screen could ever provide, it's not hard to work out why.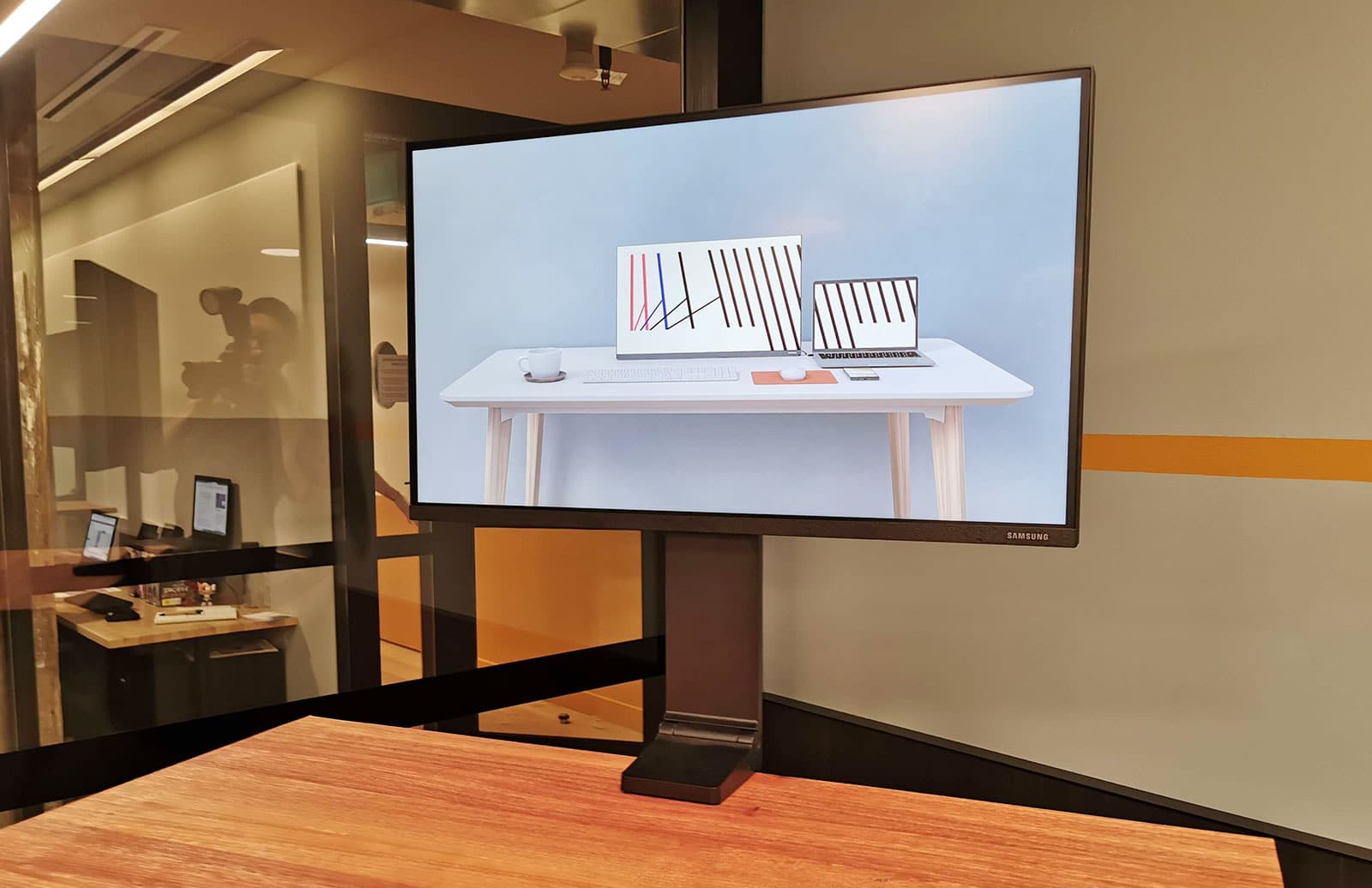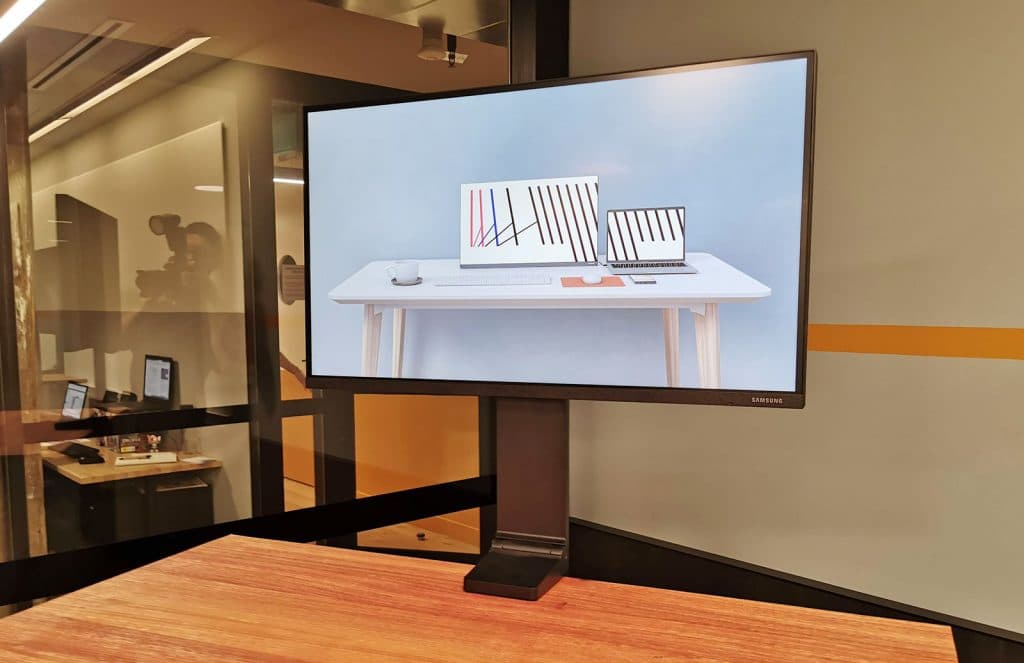 Whether you're rocking something that's considered relatively small by today's standards — say a 20 to 23 inch monitor — or something much larger — maybe from 31 to a whole lot larger — desktop monitors tend to provide more digital space to get our work done, and then some.
They do, however, come with a caveat: they tend to take up real physical space on the desk in front, which can grind at some people. Even though stands have managed to get smaller over the years, it's still space that is going by occupied on desks.
And that's something Samsung is looking to fix with a monitor it announced back at CES earlier in the year and is now coming to Australia.
Called the "Space Monitor", it's a new type of display that uses a vice-like clamp mount for the back edge of a desk or table to hold the screen and its arm in place, allowing the screen's stand to occupy practically no physical space on the desk itself.
Available in two sizes, a 27 inch Quad HD screen and a 31.5 inch 4K Ultra HD monitor, the Samsung Space monitor features an arm that can have it stand up high or be pulled down closer to the desk like a traditional monitor viewing angle, with the whole approach being one requiring less physical desk space.
"Space introduces an elegant new form factor, starting a brand new category for monitors," said Samsung's Phil Gaut.
"With its unique arm design freeing up desk real estate previously occupied by monitor stands, Space gives Australians the minimalist style and flexibility to get their work done," he said.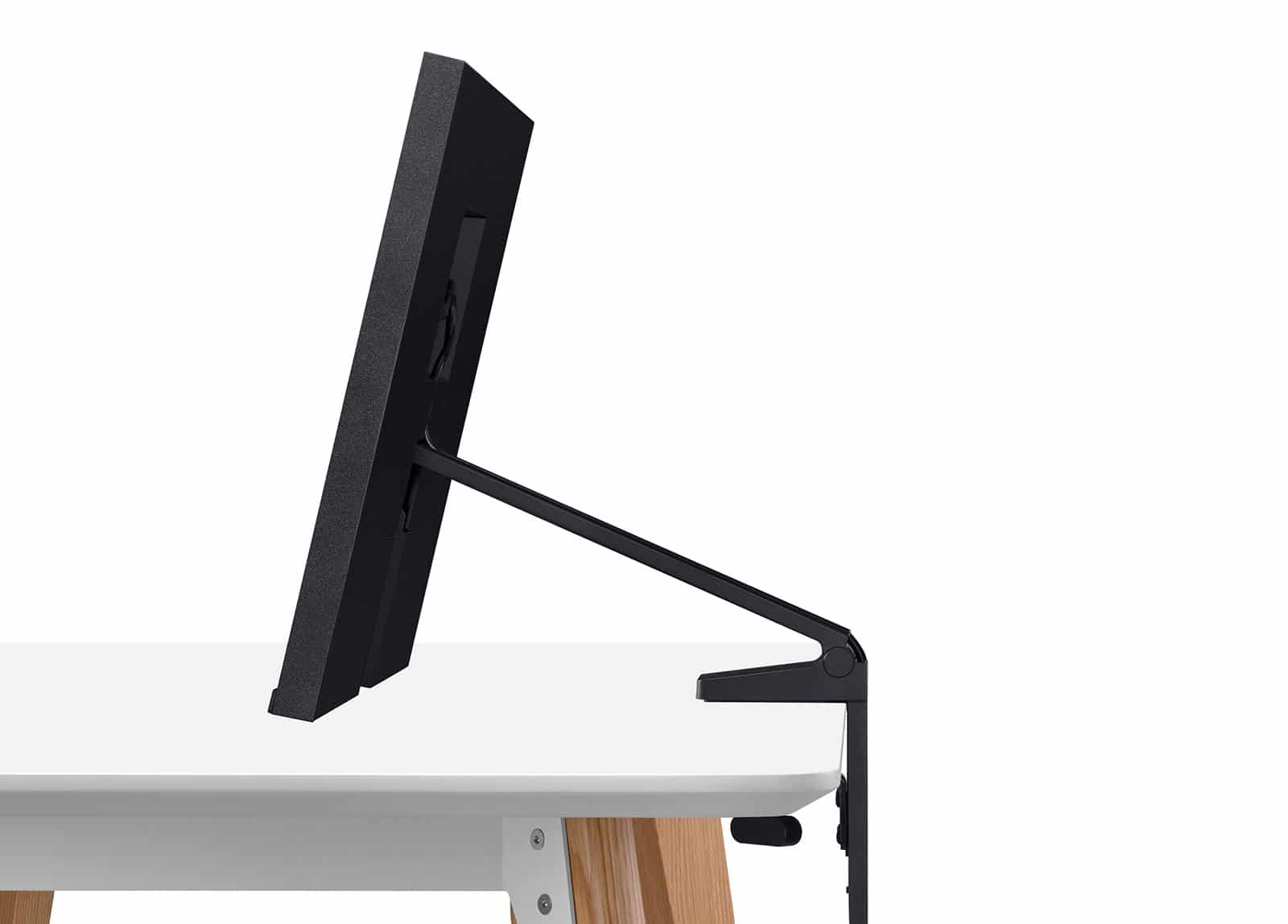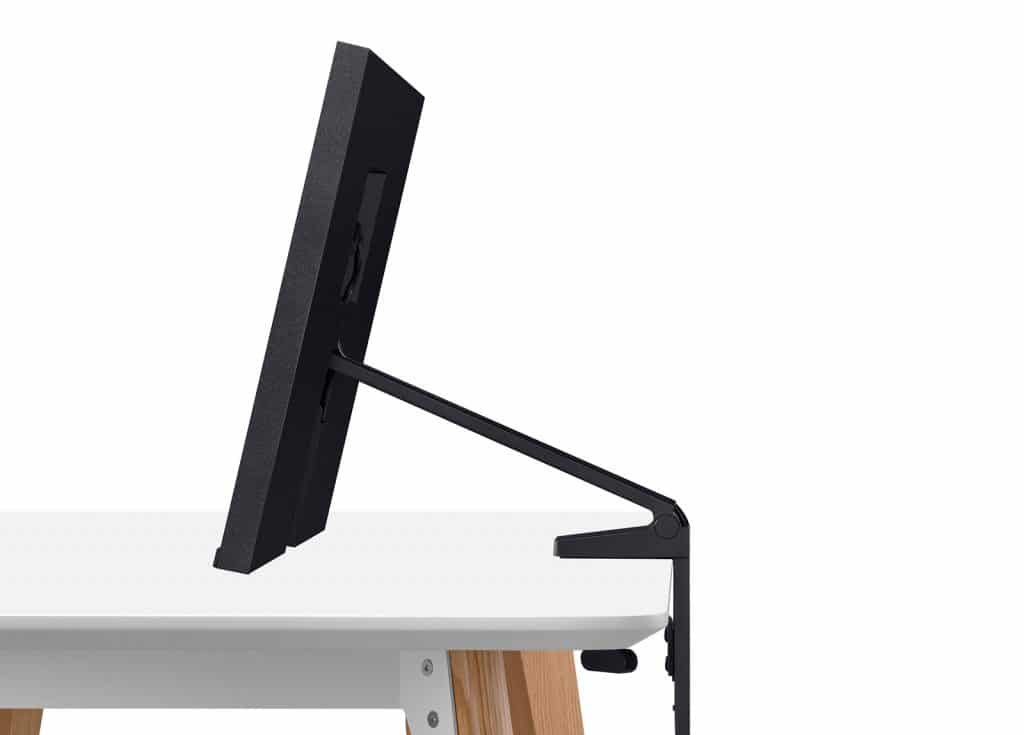 While Samsung's Space monitor clearly focuses on designers, the screens are similar, but not quite the same.
In fact, Samsung Australia told Pickr that the 27 inch Space screen relied on a 16.7 million colour panel while the bigger 31.5 inch Space monitor used a 1.06 billion colour screen, potentially making it a better choice for graphics, animation, and video work.
At $799 and $999 respectively for the 27 and 31.5 inch Samsung Space monitors, they won't be for everyone, though Samsung will have a few other options in case these aren't quite your cup of tea.
For instance, if you prefer a big curved screen, there's a 4K Ultra HD monitor coming in a 32 inch model (LU32R590CWE) for $899, as well as an extremely wide 49 inch screen sporting a crazy 32:9 ultra-wide aspect ratio and a dual Quad HD screen resolution go 5120×1440 for $2699.
Samsung's range of screens should be made available within the next few weeks from select retailers across the country.