Monitors have become thinner over the years and the panels have gradually improved, but they've never really adapted to maximise your desk space. Until now.
The desktop computer may have been relegated to gamers and professional workstations, but the monitor is still thriving. When you're sitting at a desk, it's just so much better for your eyes that you're using a monitor, thanks to viewing distance and screen size, not to mention the extra productivity you get if you factor in two screens versus one.
But while a desk-based monitor is a great addition to a home or workplace, the monitor itself can still take up a fair amount of space itself on the desk, leaving you with just enough room for the laptop or keyboard and mouse.
This year, though, Samsung is looking to reinvent how the monitor is placed, at least in one generation of displays.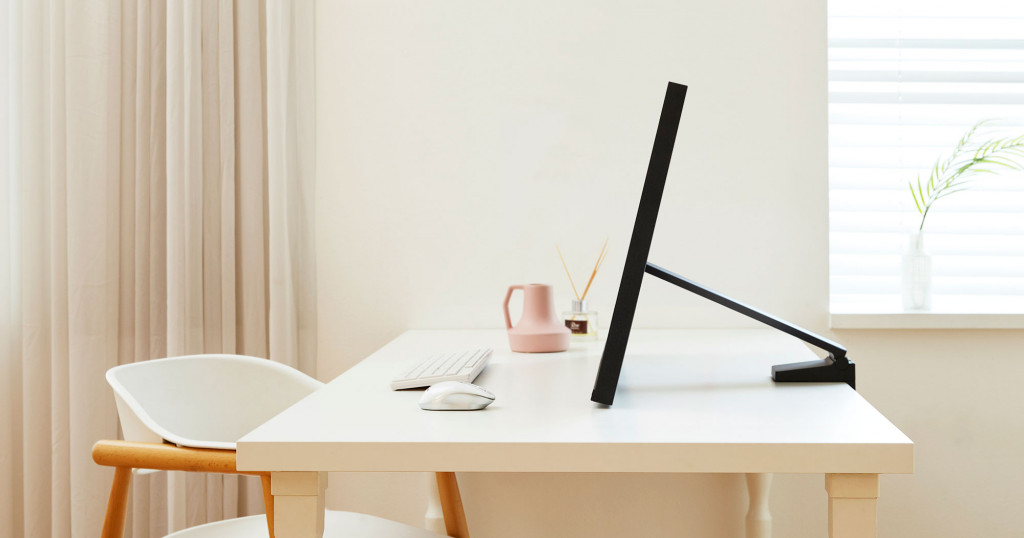 One model being shown for release this year is being called the "Space Monitor", and it's basically a monitor on an arm that clamps to a desk like a vice, removing the need for a special stand that takes up space on the desk itself.
That stand is the special part, mind you, and it can tilt the screen at angles while still holding the screen in space, and even be pushed flush against a wall, while the cords for the monitor are built into the arm itself.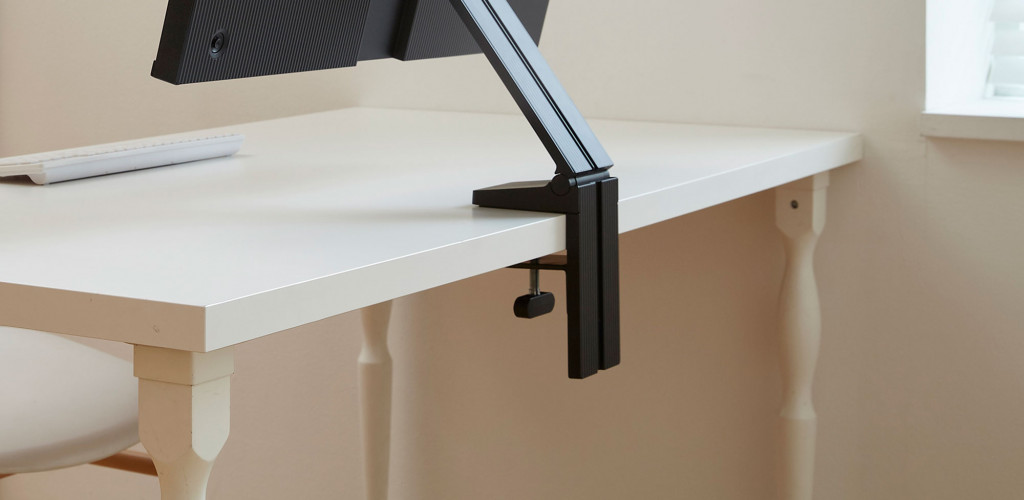 As the name suggests, the Samsung Space Monitor is about maximising space itself, and that potentially means a nicer, cleaner desk made for folks who might get a little OCD or anxiety when they see a desk with more than what's needed sitting where they plan to work.
There will be two Samsung Space Monitors, with a 27 inch Quad HD screen, while the 32 inch Space Monitor will offer 4K Ultra HD resolution.
Samsung's Space Monitor isn't the only screen the company is unveiling, though, but it is the only one with a stand that won't get in the way.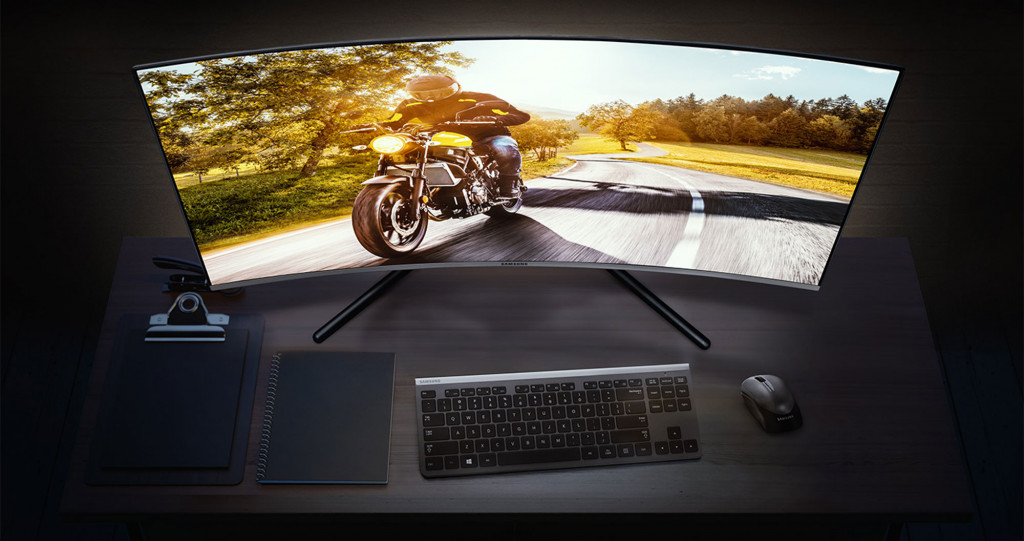 If you fancy a big screen that maximises your desk's side and aren't bothered by the large stand on your desk, there will be two curved screens on the way from Samsung this year.
First there's the UR59C, a curved 32 inch 4K Ultra HD screen that Samsung sails is made for "content creators", which is a nice way of saying it supports up to 1.07 billion colours, and may suggest a 14-bit panel.
Meanwhile there will also be a longer and wider curved screen on the way, arriving in the CRG9, a 49 inch super wide monitor that uses an aspect ratio of 32:9 and is the equivalent of two 27 inch 16:9 monitors stacked side by side. Crazy.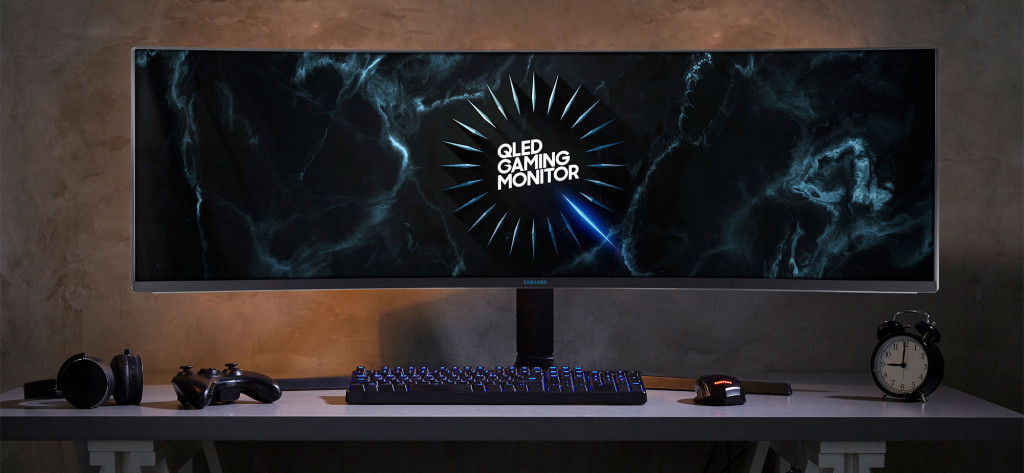 In essence, the Samsung CRG9 (above) is the desktop equivalent of getting a screen to wrap around a head, with a resolution of 5120×1440 recreating what might be a cockpit in games, and supporting AMD's Radeon FreeSync 2 HDR technology as well.
The good news is that these will all be coming to Australia this year, making it a CES announcement with a reason for locals to be interested.
"Samsung Electronics Australia can confirm that the Space Monitor, CRG9 49-inch Gaming Monitor and the UR59C 32-inch Curved 4K UHD Monitor will be sold in Australia. Pricing and availability for these monitors will be announced closer to the local launch date," a spokesperson told Pickr.
As to when that is, we'll let you know closer to when it happens, though our guess would be that you have a few months before you can set your own eyes on these monitors for yourself.