One of the first countries in the world to get high speed 5G is Australia, and you can get stuck in from today.
You may not realise it, but Australians have had access to fast 4G mobile internet for a good seven years now, and believe it or not, it's time for an upgrade.
Telcos have been working on the next generation for a few years now, and while both Optus and Vodafone are still rolling out their solutions, Telstra is ready first, kicking off 5G alongside the launch of Australia's first 5G phone.
That phone is the Samsung Galaxy S10 5G, a new variant in the Samsung Galaxy S10 range, that is more than just another S10 model, but a totally different phone.
It's bigger, features more cameras, and of course carries that 5G technology on-board, technically making it the new flagship for the Galaxy S10 range, even if the Galaxy S10+ previously held that spot for the past few months.
While the phone itself brings with it some new features, the speed and 5G capability is what most will likely be talking about, and at the Telstra 5G launch in Sydney's CBD this week, the speed was definitely a sticking point, achieving a speed of 1200Mbps down in tests, which in layfolk's terms means 150 megabytes per second. Technically, that's a speed 4G can hit, but it's just the beginning of 5G, and with 2000Mbps technically on offer, that will get 250 megabytes per second for anyone who can hit those speeds.
"This is a game-changing moment for our customers. We are putting the future into their hands," said Telstra's Kevin Teoh.
"5G promises our customers even better connectivity," he said. "Its ultrafast speeds, ultra-low latency and greater bandwidth will transform the way we live and work by enabling all sorts of future applications and technologies."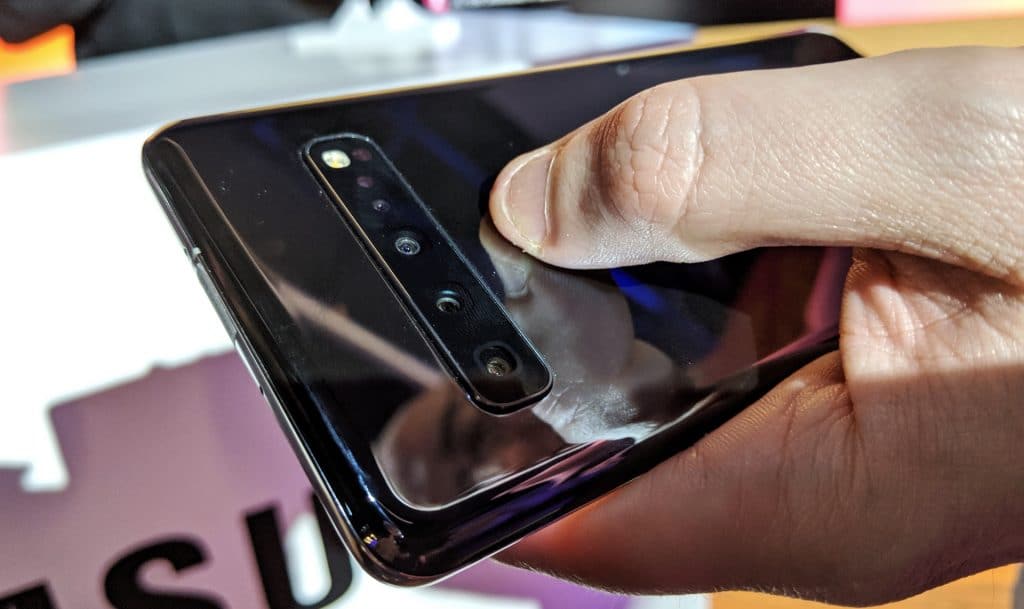 Crucial to this launch is the pricing, and that is one area that may be hard to get across.
While people who bought the Galaxy S10+ during a specific period at Telstra will get the S10 5G for free as part of a trade in, anyone who wants the Galaxy S10 5G now will likely have to go on a plan, and these are definitely not cheap.
The starting cost for Telstra's Galaxy S10 5G services kicks in at $59 per month for the service for 3GB data alongside a minimum of $73 per month, raising the monthly cost to $132 per month for the 256GB Galaxy S10 5G on a 3G monthly plan.
Bizarrely, the 50GB monthly plan of $99 for the monthly cost and $41 for the same handset at $140 per month seems like a better value, though there's also a $199 per month "ultimate" plan with unlimited 5G data and no handset repayments, as well.
Or to put it simply, buying Samsung's Galaxy S10 5G isn't cheap no matter how you slice it, even if the access to the 5G network won't cost you extra right now.
It's worth noting that the Samsung Galaxy S10 5G won't likely be the only 5G phone released or announced, with more expected in the coming days, potentially giving you options. As usual, we'll let you know what those are as and when they occur.