You might be expecting a new Samsung phone this week, but before it, there's a new Samsung wearable as well.
We all know that Samsung is big on phones, but it has also been pretty big on wearables over the past few years. In fact, it has been making wearables including smartwatches and smart bands for longer than most, producing a smartwatch before the Apple Watch first came out.
But just because it has been building wearables doesn't mean Samsung has nailed it. There's always room for improvement, and as the company releases each new model, it looks to make its smartwatches better.
With each subsequent iteration, Samsung gets closer. The Gear S3 was good, and the Galaxy Watch pushed it a little more. In fact, depending on the version you found, you might have seen better battery life. They both included a feature that made the smartwatches stand out, with a control bezel that rotated around the watch like a dial.
Those watches were made for bigger wrists, though, and so when Samsung released the Galaxy Active earlier this year, it was a curiously slim take on Samsung's watches. It was different, and yet the same, with Samsung removing that cool bezel control, but making the design about something slimmer and more stylish.
Metal trim and shiny glass made the Samsung Galaxy Active a little different, as did a smaller display. It could even be charged off the back of a Galaxy S10+. Neat.
Yet it just wasn't enough to truly blow us out of the water, especially when the Galaxy Watch minus the Active was so good.
A few months later, though, Samsung is ready with a follow-up, announcing the Galaxy Watch Active2. Like the original Active, it's a little bit different and a little bit same, so what's changed?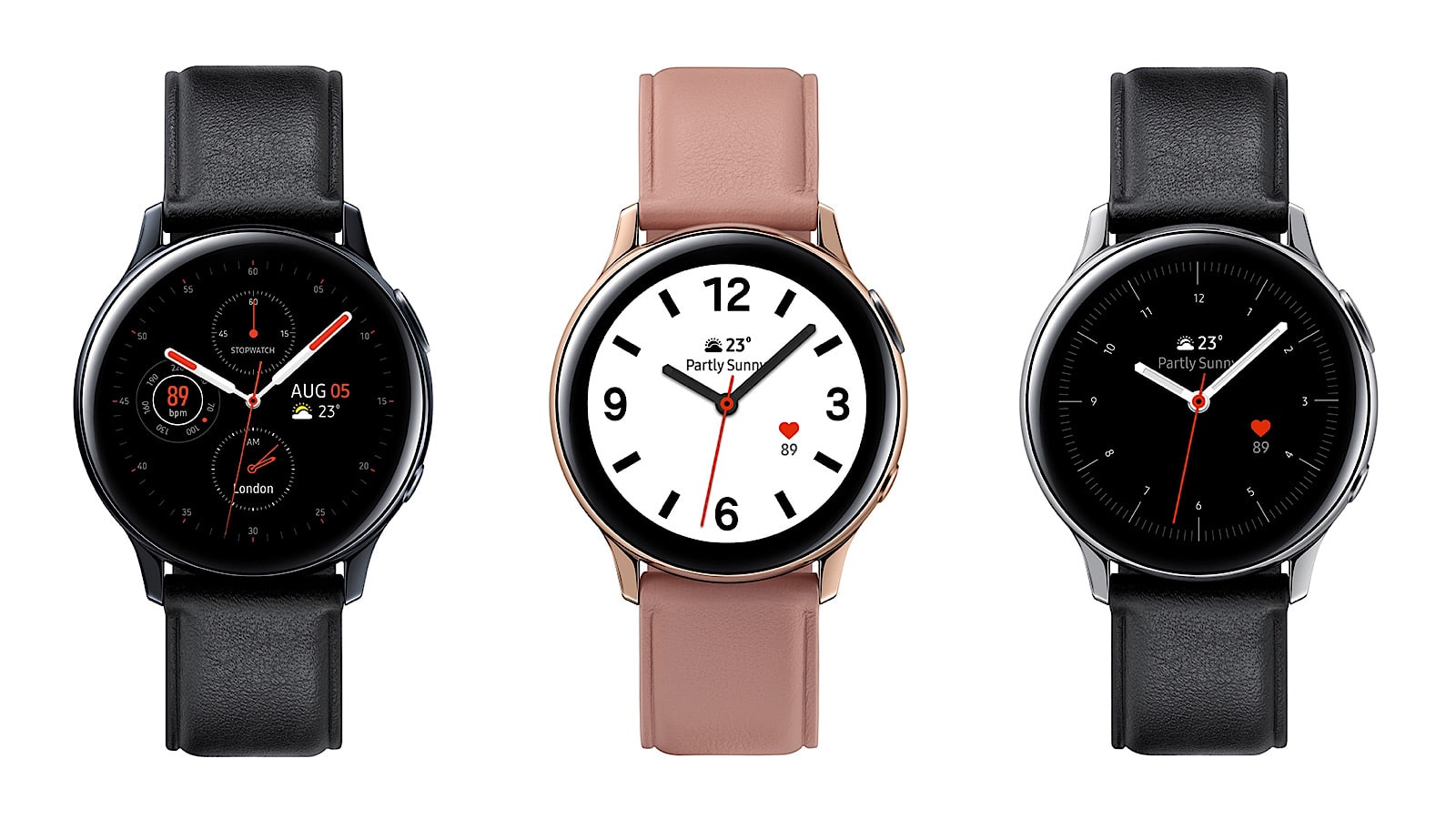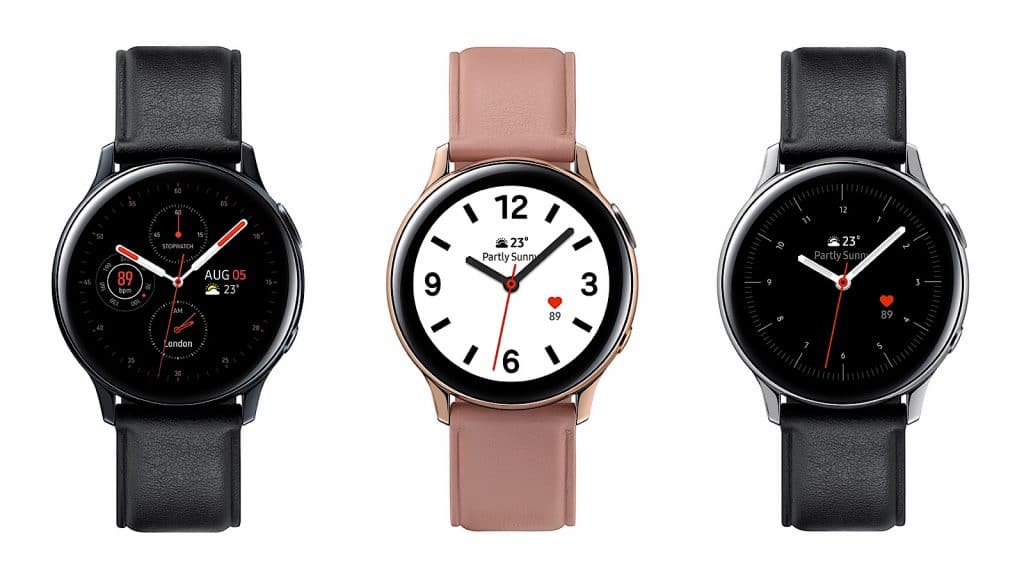 What's changed in the Samsung Galaxy Active2?
The latest edition of Samsung's Galaxy Watch Active range, the Active2 looks a little slimmer and easier in the eyes, arriving with either an aluminium casing with a rubber fluoroelastomer band, or a stainless steel version with a leather strap.
The look of the Active2 is definitely familiar, appearing like a slightly thinner take on the standard Active, complete with either a 1.2 inch (30mm) Galaxy Active2 face in the 40mm version, or a 1.4 inch (34mm) face in the 44mm Active2.
Under the hood, there's an Exynos 9110 chip running with either 768MB RAM and 4GB storage or 1.5GB and 4GB storage depending on whether it's the Bluetooth or 4G LTE version.
There's also IP68 military spec water resistance, heart rate monitoring, and an ECG as well, complete with wireless charging like the Galaxy Active had before. Plus there's support for both Android and iOS.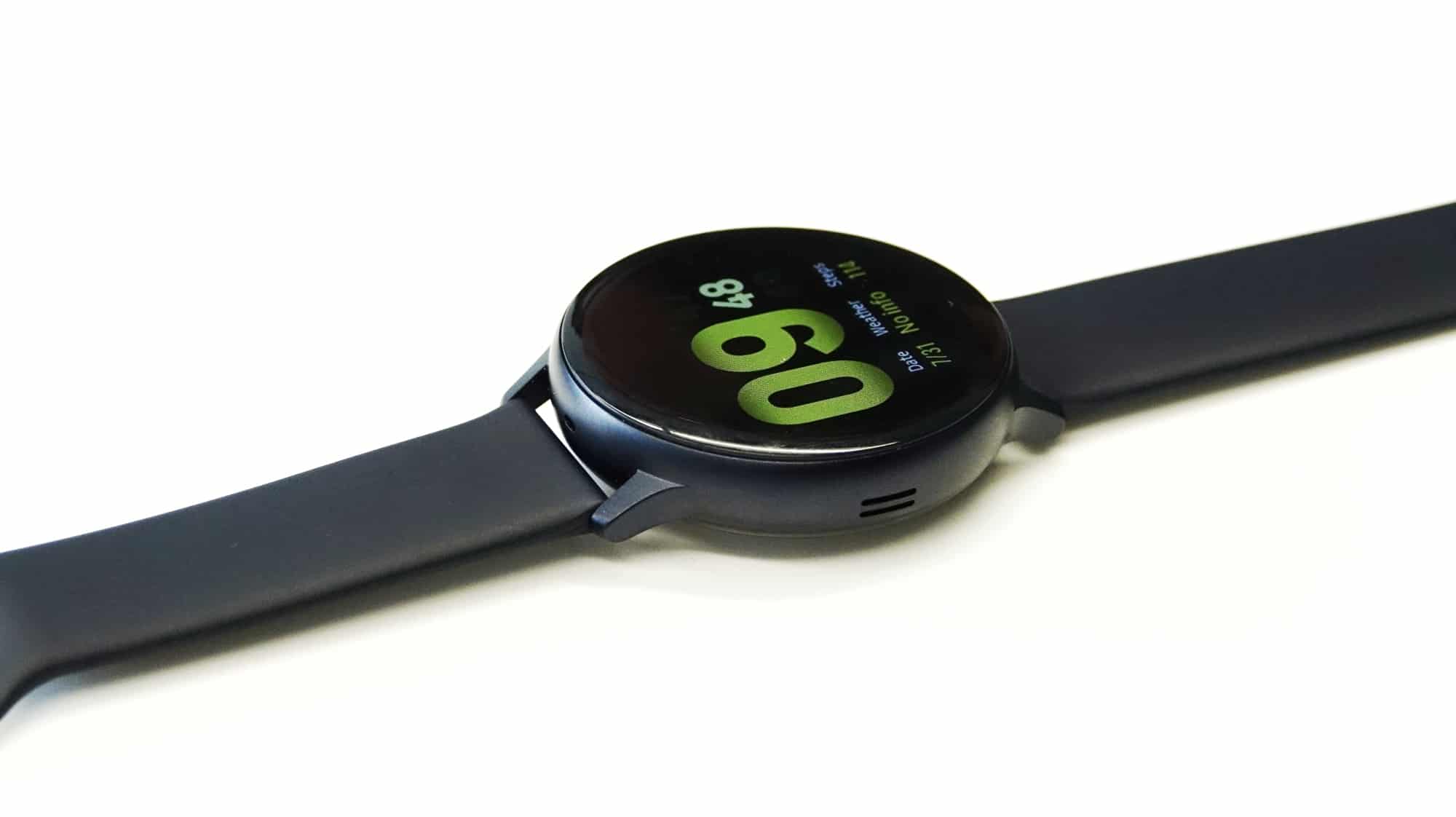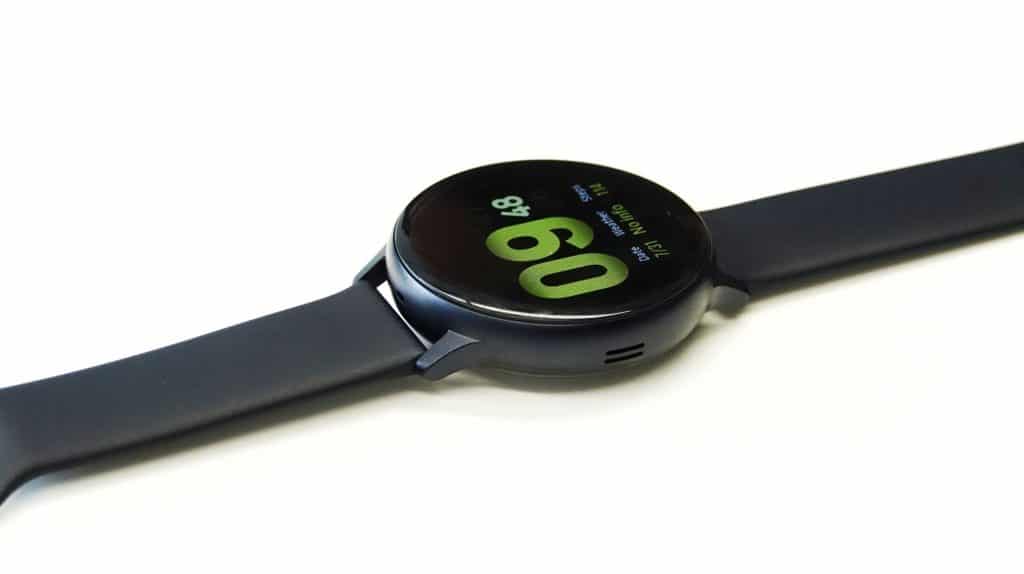 But there's also something a little different: there's a rotating bezel. Kind of.
In actuality, there's no physical rotating bezel at all, but there is a touch-based bezel on the outside rim of the screen, allowing you to scroll what's on the Galaxy Active2's Super AMOLED screen by dragging your finger around the screen's edge.
It's not just hardware
There's more than hardware going on with the Galaxy Active2.
Samsung has reportedly added more health related features, including a running coach to monitor running pace in real time, as well as sensors to track stress levels in real time.
Sleep tracking has apparently improved as well, with more algorithms to track healthy sleeping patterns, doubling the sensors from four to eight, with more in-depth analysis.
Interestingly, some gyms will be able to play nicely with the Galaxy Active2 watches, dependent on the machines you use. There are other technologies in play, as well, such as WiFi forking, which will allow the Active2 wearable to take phone calls from a phone over a WiFi network, similar to what the Apple Watch can do with an iPhone.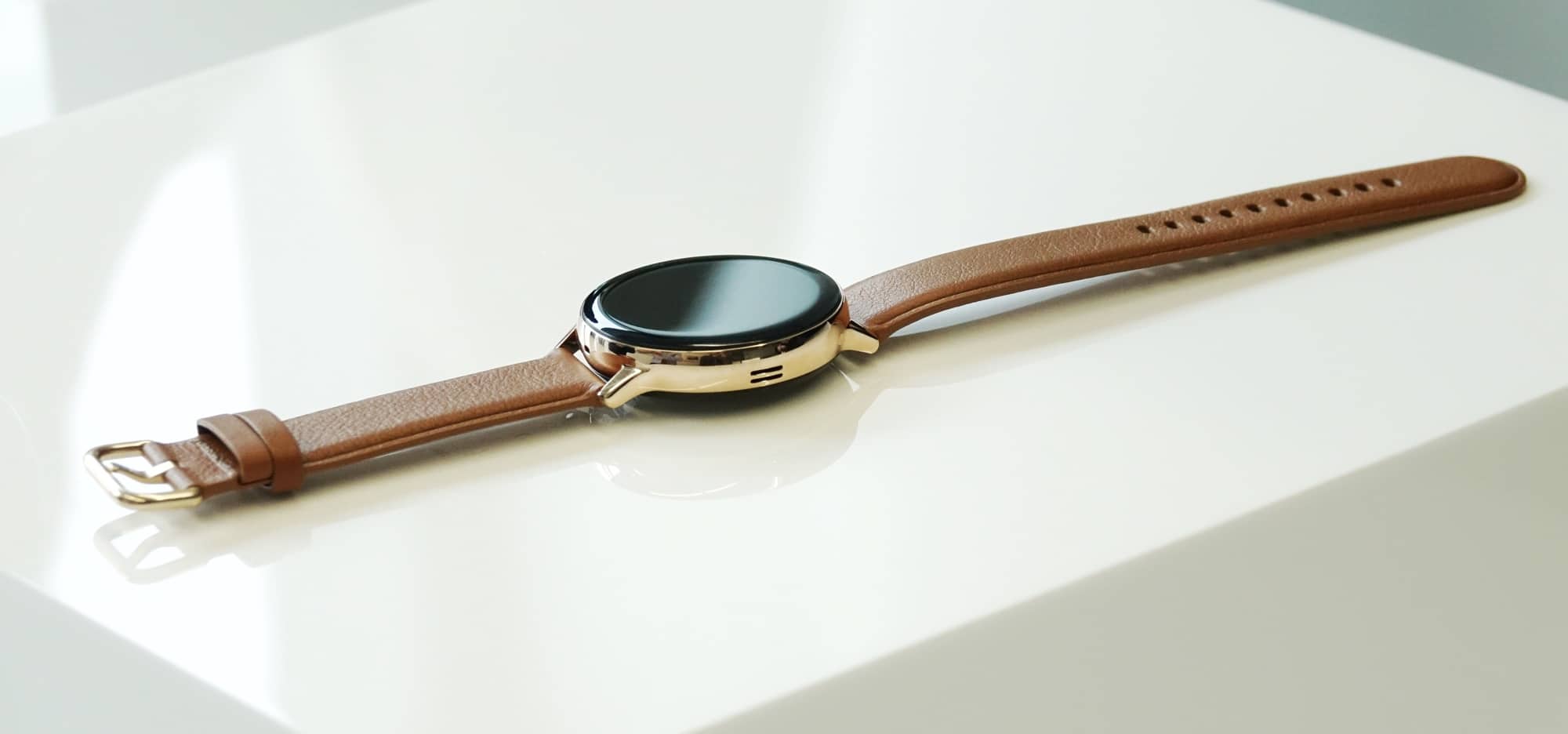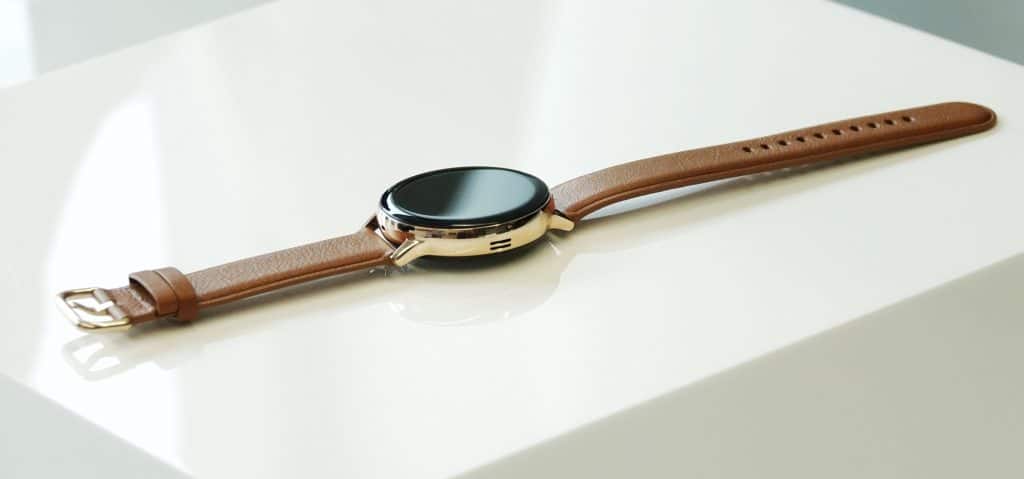 Hands-on with the Galaxy Watch Active2
We haven't spent a tremendous amount of time with Samsung's Galaxy Watch Active2, but the few minutes we had with it was interesting.
While the first Active was a little ordinary, the Active2 looks to polish the watch a little more and bring back that much needed bezel. It's not the same bezel, mind you, and Samsung has made it more of a digital control.
In early software, rotating the bezel using the touchscreen would take a little more trying than the ease of use we have with the physical control of both the Gear S3 and Galaxy Watch. We suspect it's just something we have to get used to.
The style is definitely cute, though, and we love the fact that for once, Samsung is showing off watch straps to go with the watch, which is a nice change.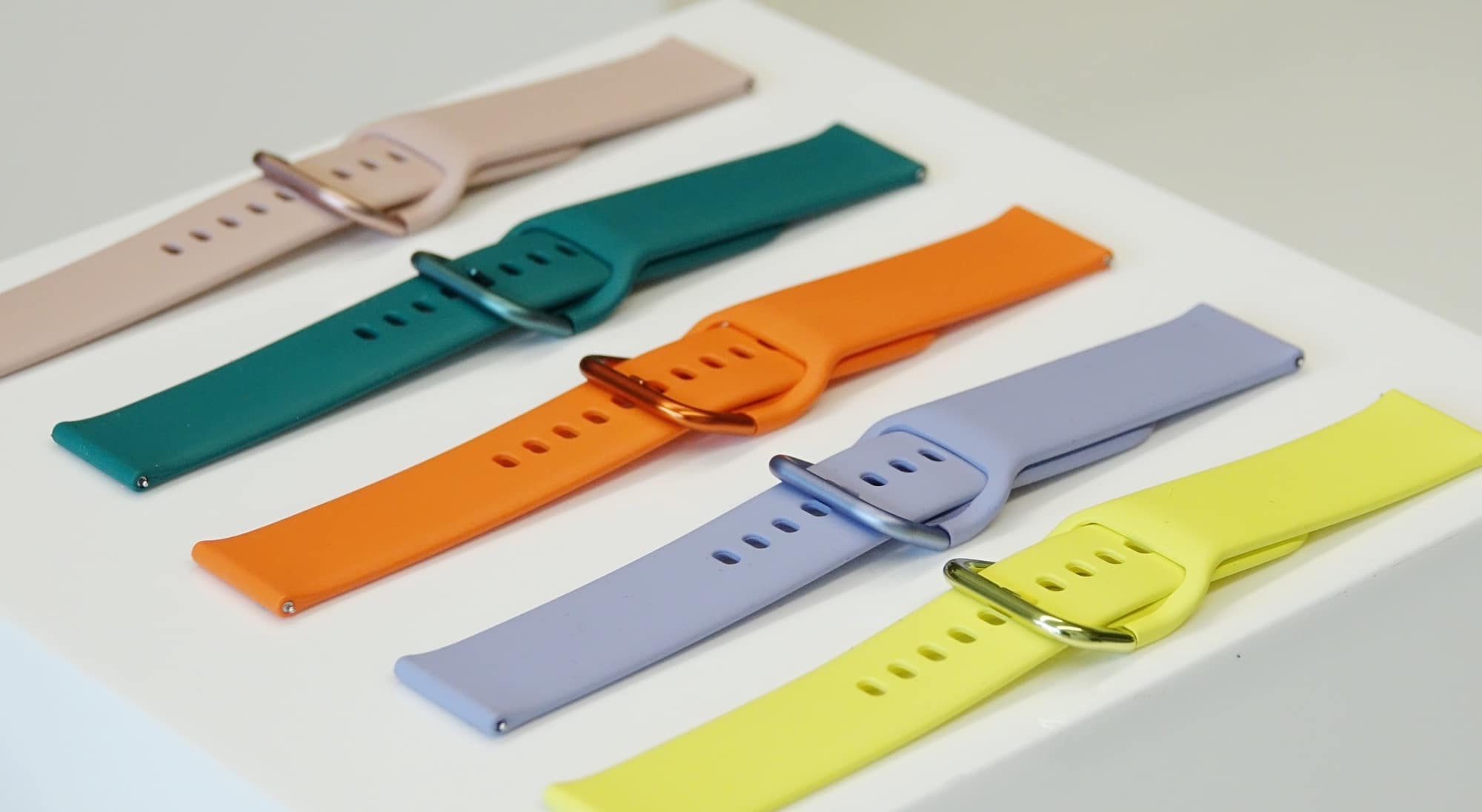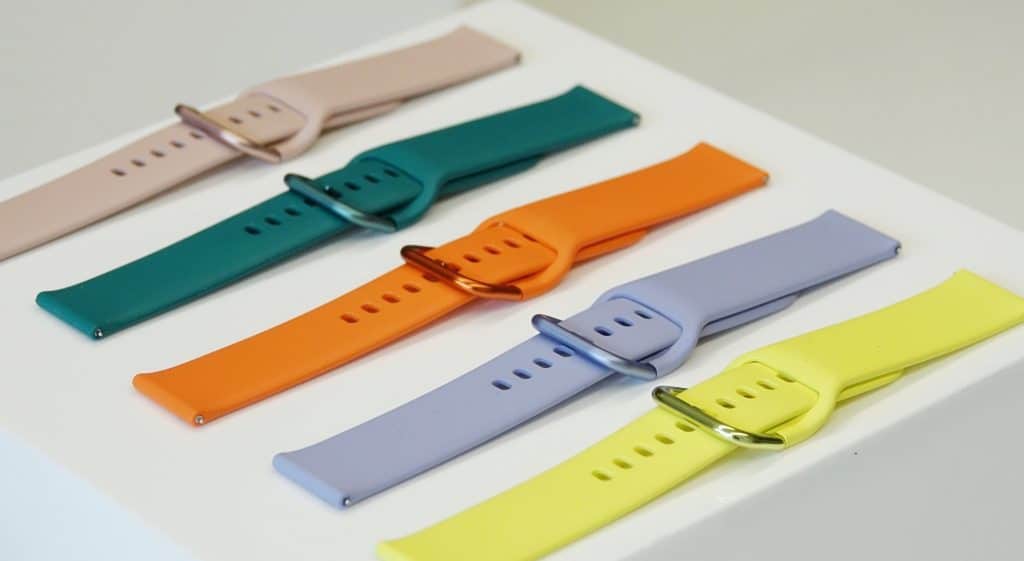 Samsung is also talking up an app that will let you snap a picture of what you're wearing with your phone, with the Galaxy Active2 recreating a similar face to wear alongside.
We're not entirely sure why this needs to be specifically built for the Active2 only, and wonder if this is the sort of thing Samsung will get working on other Samsung wearables.
For now, it's an Active2-only feature, alongside the extra sensors going along for the ride.
Australian availability details for the Samsung Galaxy Watch Active2
Locally, Australians can expect to find the Galaxy Watch Active2 from October 8, where it will start at $549 for the 44mm model in Bluetooth. Alternatively, there's a 40mm 4G LTE version for $749 or a 4G 44mm variant for $799.
You can expect it in all the typical places, with Samsung stores, electronics outlets, and more than likely telcos, though we haven't heard if the Active2 smartwatch will replace the first Active, or just sit alongside it.