A new keyboard and mouse is on its way to Australia, and it plans to make console gaming more like that of the PC.
The revival of PC gaming has seen some great hardware, and that's partly due to the push from eSports, but not everyone is necessarily playing with a big PC. In fact, if you still prefer the comfort of your couch, there's a strong chance you're playing on something like an Xbox One over the PC.
It's not a big shock, and the controller on the Xbox One is good, but it doesn't necessarily have the edge in all gaming types. Sometimes a mouse and keyboard is all you can really rely on, but with so few options for console, what's left to do?
Something is on the way this year from Razer, a brand that has spent much of its time building PC peripherals like the keyboard and mouse.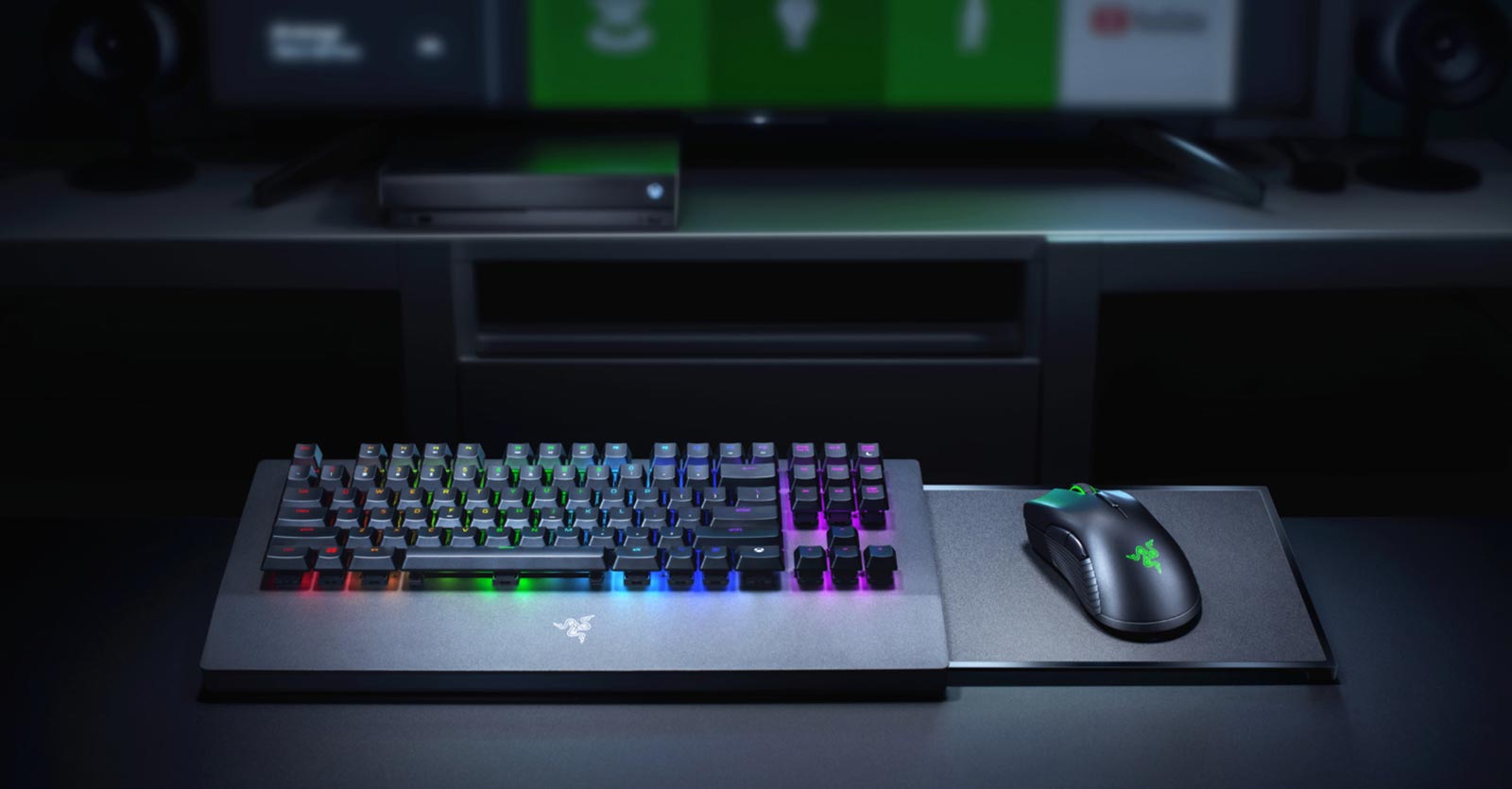 Its latest gadget (and indeed a pre-CES one) is the Turret for Xbox One, a portable keyboard build for the Xbox One with mechanical switches for the keyboad keys, and up to 43 hours with the lighting disables. Turn that colourful lighting on, and the battery life will drop a bit, dropping to up to 11 hours.
A keyboard will make an impact in some games, though you also want a mouse for that proper PC gaming experience on the Xbox One, and so Razer's Turret also includes a mouse for the Xbox One, which tracks quickly, has 7 programmable buttons, and uses mechanical switches similar to the keyboard so each click not only goes through.
Like the Turret keyboard, it has special lighting, though if you leave it off, you'll see battery life of up to 50 hours (and only up to 30 hours with the lighting on).

"We're extremely proud to team up with Microsoft to bring you this exclusive collaboration," said Min-Liang Tan, CEO of Razer.
"With the Razer Turret for Xbox One, it is now possible to bring the full experience of a keyboard and mouse, with lighting and game integration to Xbox One," he said.
One thing you will have to do is wait, with a release not expected in Australia until sometime this year. That likely means late January to February, and likely until all the big CES announcements have been made.
We guess you can just keep console gaming like you have been until then.