Dolby's Atmos might be a big deal in the surround sound world, but it's not the only thing. In fact if you're looking for a deep note, a THX Certified bit of kit might be more your style.
If you've ever seen a big blockbuster film in the cinema, there's a good chance you've seen and heard the "Deep Note", a concept made famous by THX.
You may not know what we're talking about from name alone, but if we call it "the THX sound", you'll probably understand it better.
A trademarked audio file used to demonstrate frequencies on speakers, "Deep Note" often sounds louder than what you actually hear, and is a part of THX, a company that specialises in certifying whether speaker systems, home theatres, real cinema theatres, and more are design to play big sound properly, or at least big sound as designated by THX.
Essentially, when you see the THX logo, you know something has been certified to pack a massive sound, delivering audio in a way as approved by the organisation known for that sound. THX was bought by Razer in 2016, but was originally founded by George Lucas, the guy behind Star Wars.
It's little surprise then that people who usually look to invest in a THX certified sound system do so because they like to watch films, a move that requires a few things.
First you need the speakers — that seems fairly obvious — and you need the surround receiver. Both of those things make it possible for THX quality sound to be recreated in your home, because something smaller and more compact like a THX certified soundbar is hard to find, only existing in a model made by Teufel (which can't easily be found locally).
So if you're in Australia and looking for THX approved gadgets, you need to look around, though there's at least another this month, as Onkyo arrives with the TX-NR696, a 7.2 channel networked cinema receiver, complete with THX Certified Select approval.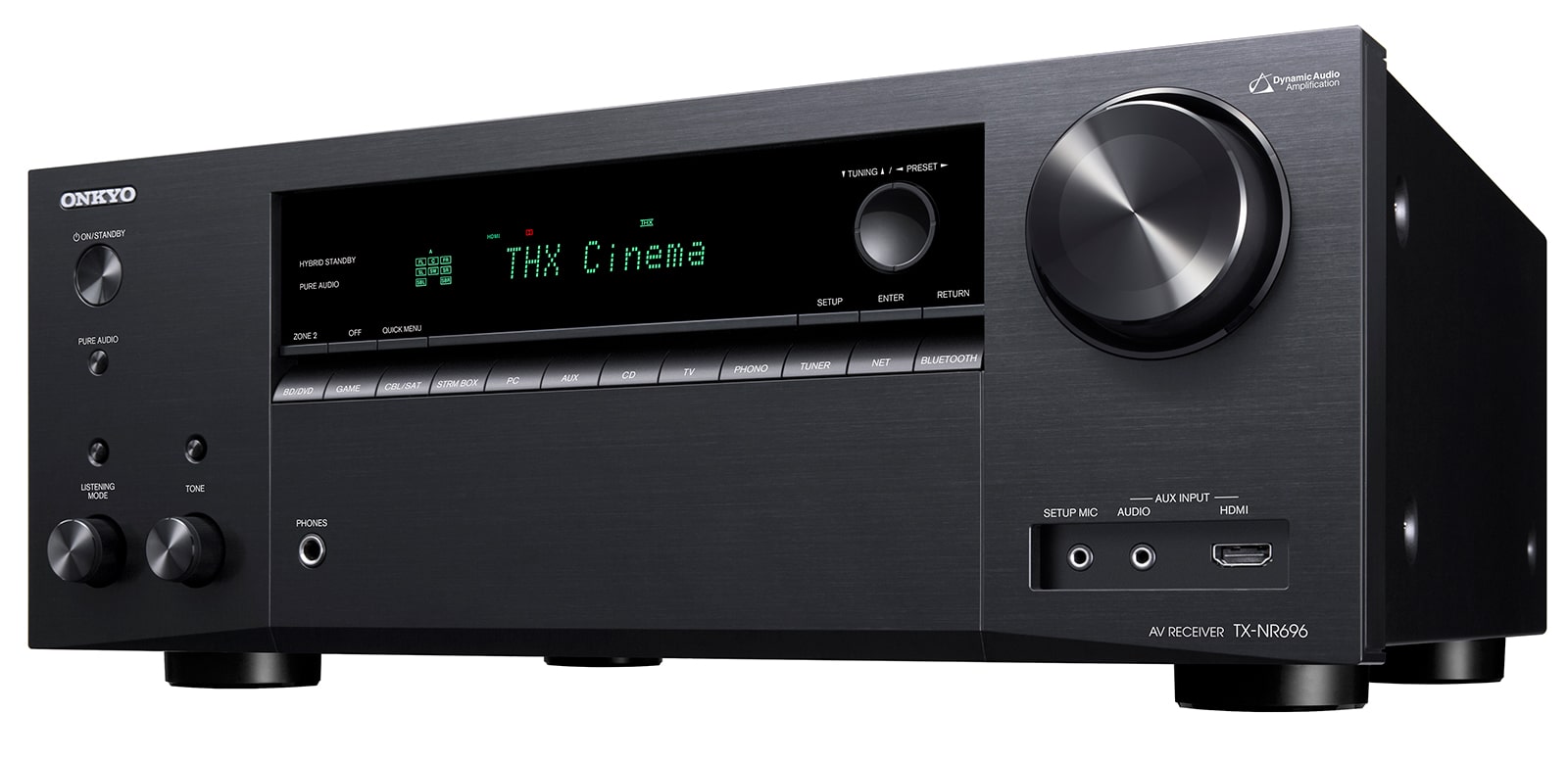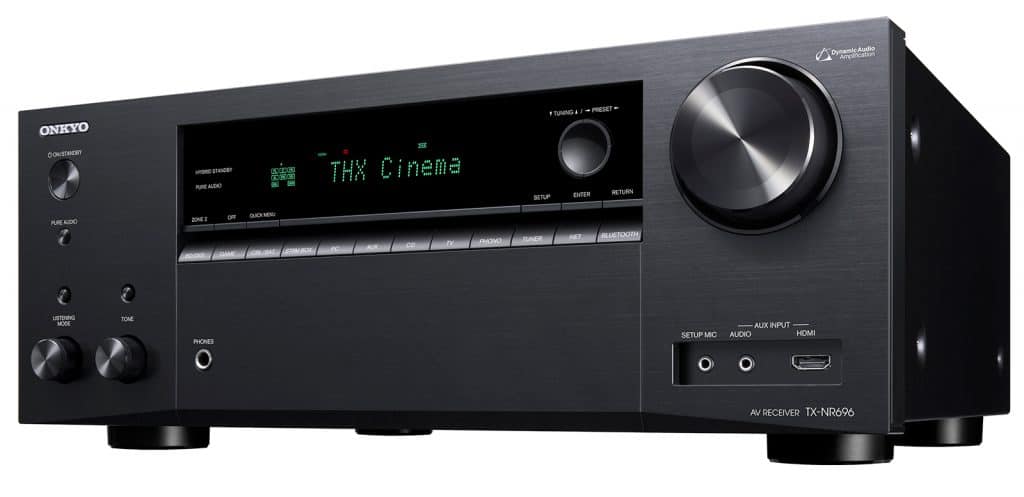 The receiver isn't small, including a 175 watt per channel amplification system, supporting either 7.2 channels of surround or 5.2.2 channels for Dolby Atmos and DTS:X 3D surround, depending on what you run in your home. There's also a Dolby Atmos Height Virtualiser and DTS' virtual equivalent if you opt for that last one and there's no 3D soundtrack to work with, helping to send 2D surround sound all around you if needed.
Onkyo's TX-NR696 includes support for 4K HDR, as well, and can send HDMI back out to a second display or projector if need be, as well.
Alongside those nifty features made for cinematic recreation at home, Onkyo has equipped support for audio at home, too, including AirPlay 2, Chromecast for multiroom playback, and support for music services such as Spotify, Tidal, Deezer, Amazon Music, and TuneIn. There's also support for Sonos, too, thanks to the inclusion in the "Works with Sonos" program, meaning the amp should play nicely with Sonos systems looking for a little more power and oomph.
One thing you won't find, however, are THX certified speakers by Onkyo, at least not in Australia. While Onkyo makes at least two THX speaker system packages — one for 5.1 and another for 7.1 — neither are officially available locally.
In fact, Onkyo's local distributor, Amber, told Pickr that "any speaker that has been designed for THX Select2 is compatible with the Onkyo THX receivers", adding that "there are several speaker manufacturers that are selling their speakers in Australia that would be compatible".
That means if you want THX certified sound in Australia, you now have another receiver option in the Onkyo TX-NR696, but that you'll need to find a set of speakers without the Onkyo name. As such, if you're in the market, it might be time to talk to your local electronics or audio specialist, as depending on where you live and what you're after, they might be best to point you in the right direction for a set of speakers made to match.