Mobile World Congress saw plenty of phones this week, but it wasn't just about phones. Microsoft also glimpsed the future or Augmented Reality, too.
It's been some time since news about Microsoft's highly portable augmented reality computing solution "HoloLens" popped up, but Mobile World Congress seems as good as any to find it.
After all, Mobile World Congress is all about things that are just that — "mobile" — and when you have a computer that can attach to your head, allow you to build and control things while standing, and picture the world a little differently through its unusual augmented reality-ready transparent visor, is definitely still qualifies.
We last saw the first HoloLens back near the end of 2016, and it painted a very cool, very development-focused vision of the augmented reality world, projecting information out through your field of vision on the world around you thanks to some very cool technology, that also just so happened to cost around $5K.
A few years on, Microsoft is ready for round two, and has built the HoloLens 2, a more comfortable, more immersive, and more powerful take on the original.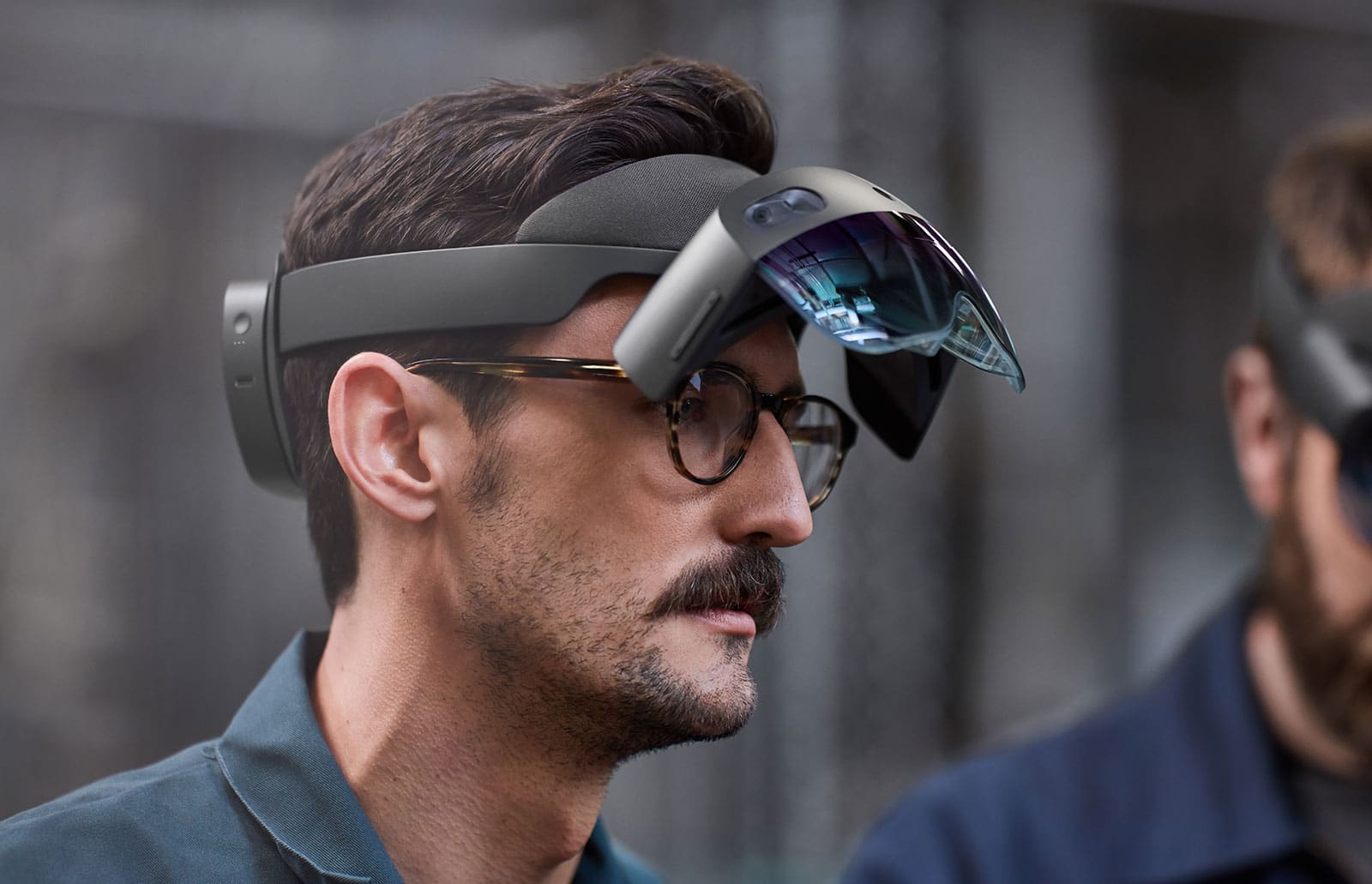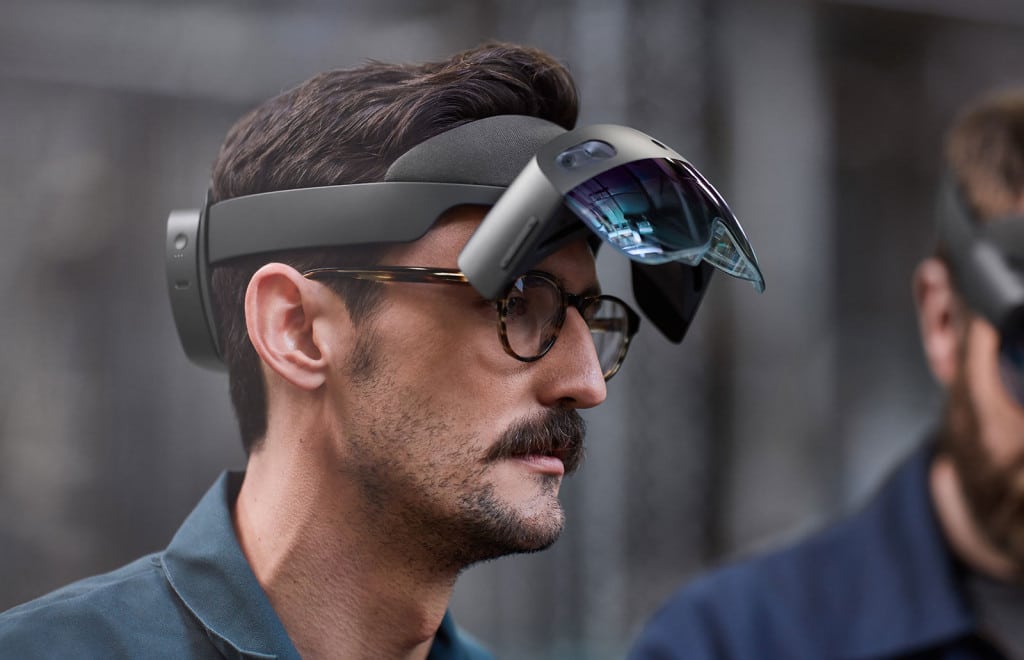 There's new technology along for the ride, with Microsoft using a time-of-flight depth sensor similar to what Oppo used in its R17 Pro and what LG is using in its G8 ThinQ smartphone, with this depth technology working with artificial intelligence to let you interact with programmed objects seen through your eyes and on the visor, making the experience more like a proper physical interaction.
The screen is also clearer, offering what Microsoft says is the "industry-leading holographic density of 47 pixels per degree of sight", which is likely another way of saying that the Microsoft HoloLens 2 looks really good when you see projected imagery around the place.
Logging into the HoloLens 2 computer is also easier, because Microsoft has added iris recogniition, making it secure, but also like logging into a Microsoft Surface using Windows Hello.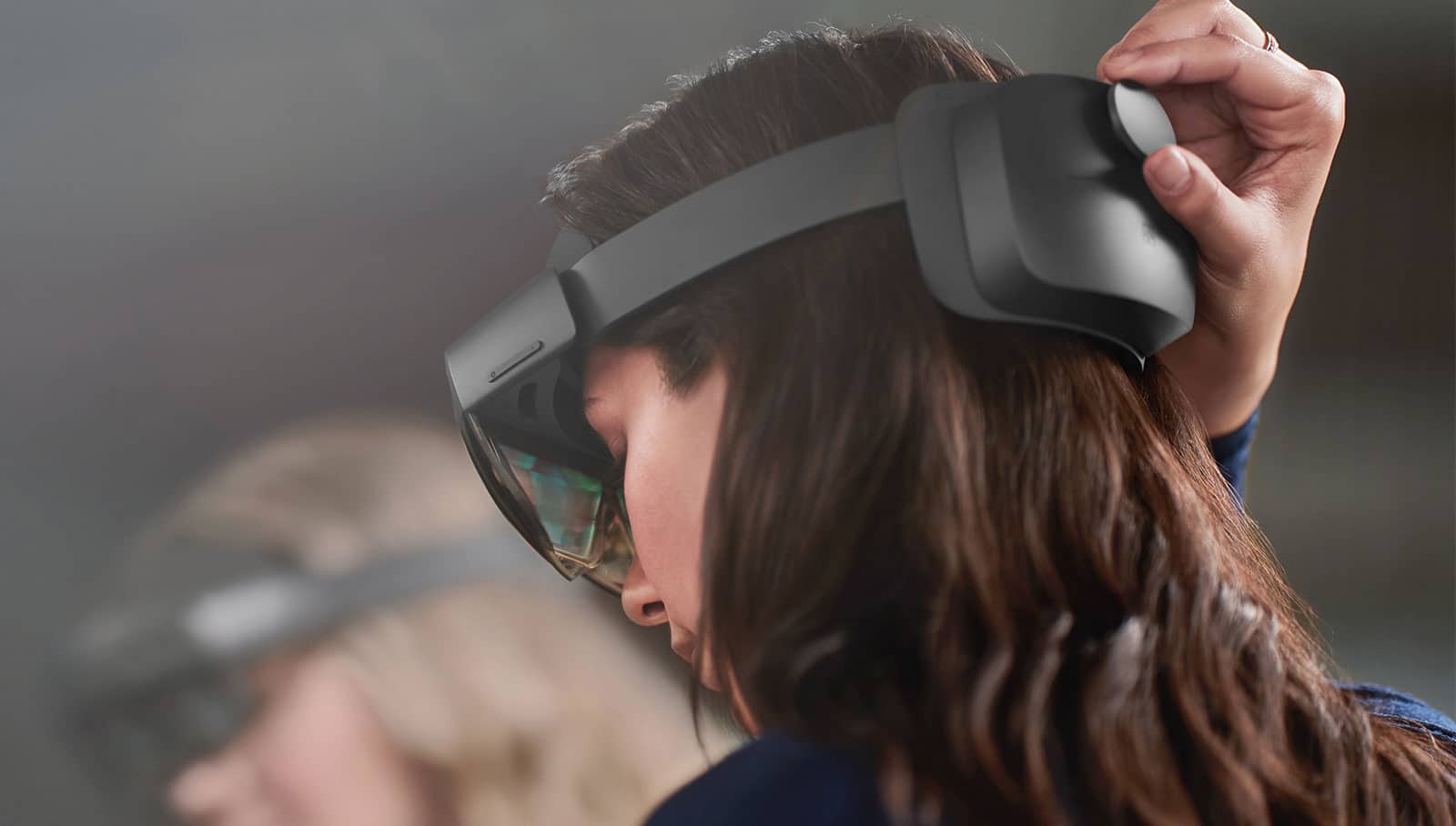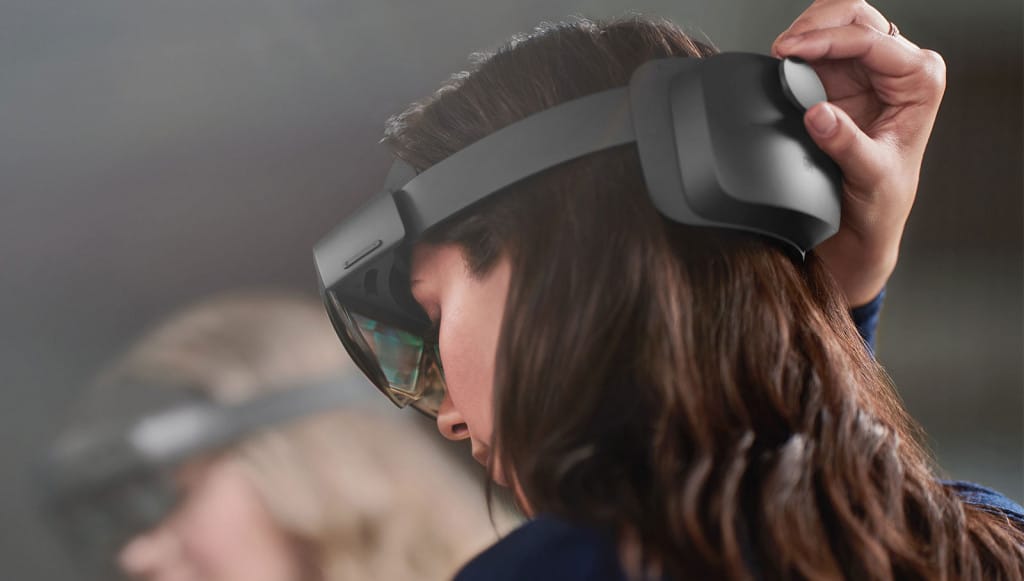 There's also the issue of comfort, because the HoloLens was definitely cool, but wouldn't necessarily be comfortable over a long period of time. We might have been too excited in our testing of the original to notice the weight, but we could see some struggling with that over periods.
New in the HoloLens 2 is what Microsoft describes as "a more balanced centre of gravity", complete with carbon fibre in the construction and a new mechanism to let you wear the HoloLens 2 without needing to readjust the fit too much.
While all of these developments sound like they will improve the augmented reality technology of the HoloLens headset, we're still not at the point where HoloLens itself is necessarily consumer friendly. Still built largely as a developer tool, Microsoft's HoloLens still comes with a rather large price tag, available with a US price tag of $3500, suggesting its original $5000 price tag will return locally.
We doubt there's anything stopping a consumer from spending that $5K on a HoloLens 2, but given that this is intended for developers first and foremost, our guess is Microsoft will suggest its Mixed Reality headsets for everyone not a developer who likes the idea, as those tend to arrive for well under a grand, a much more consumer-friendly price tag for something with a similar experience. Kinda. Ish.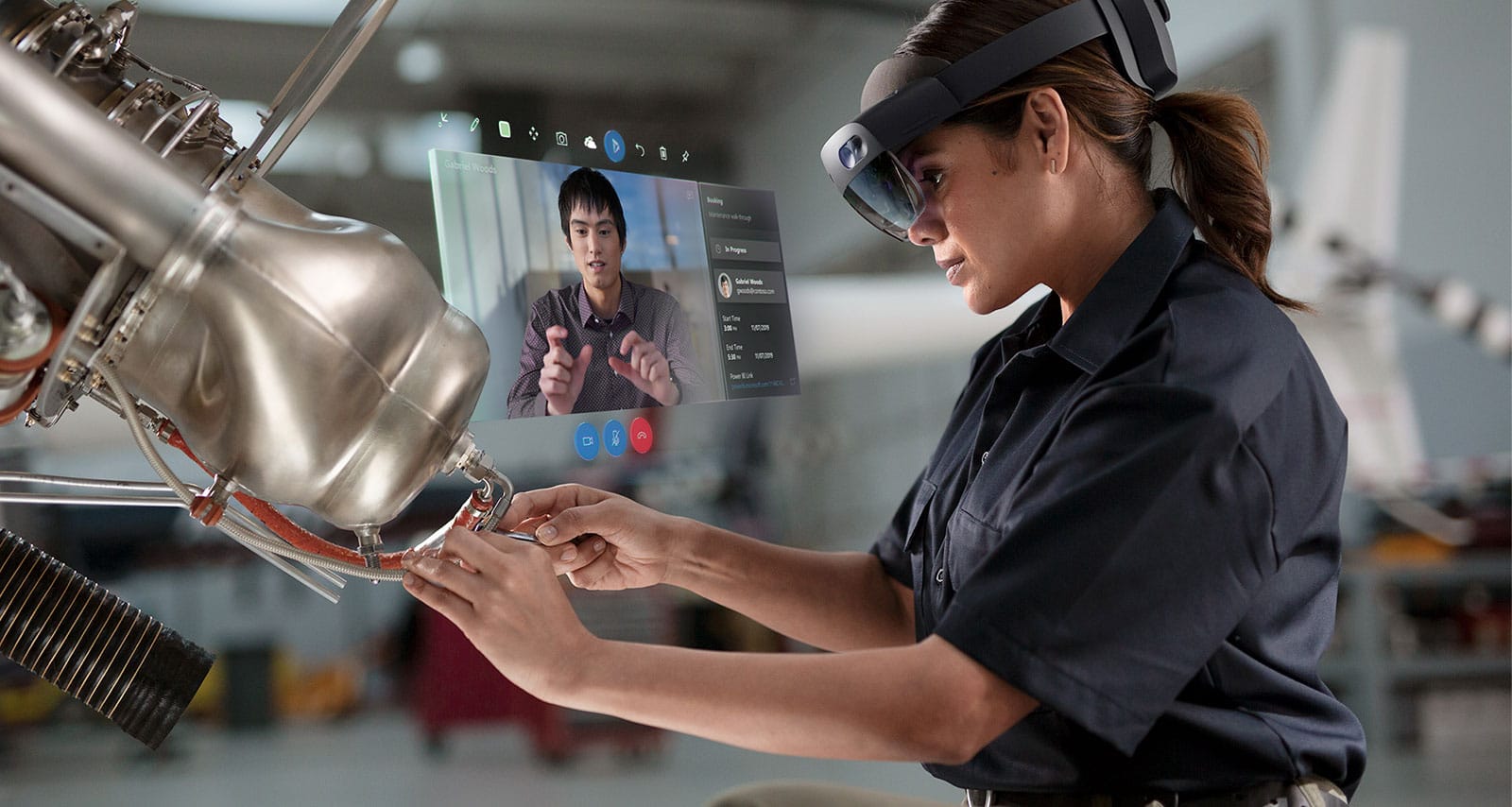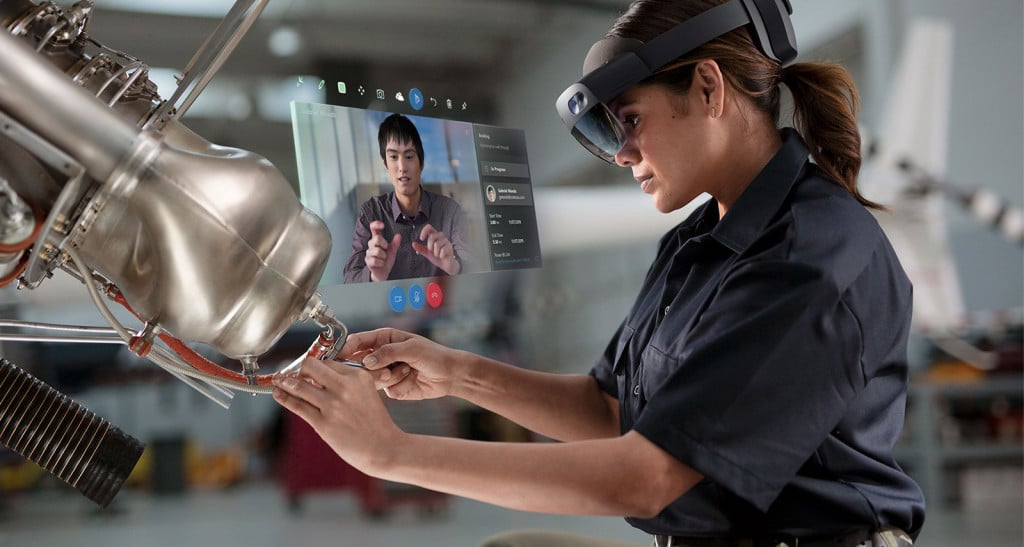 In fact, the announcement of Microsoft's HoloLens 2 really cemented the developer focus, given other products built for developers were announced alongside, including a new version of the Kinect made for development in the Azure Kinect DK, as well as services to allow developers to built mixed reality executions using Microsoft's Azure services.
"Building on the unique capabilities of the original HoloLens, HoloLens 2 is the ultimate intelligent edge device. And when coupled with existing and new Azure services, HoloLens 2 becomes even more capable, right out of the box," said Julia White, Corporate Vice President of Microsoft Azure.
As such, while HoloLens 2 seems very cool, you may want to hold off unless you're thinking of building something really cool. Maybe you're a developer with a great idea and a cool five grand to spend on hardware, or maybe you own a company working with some great developers who can make something cool win augmented and mixed reality. In this world, the Microsoft HoloLens 2 seems like it's for you.
But for the rest of us, we'll just keep on hoping that this technology will trickle its way into more affordable gear, and the holographic augmented mixed world isn't too far away.