Foldable devices aren't the same for every phone maker, and LG is showing it's thinking out of the box, possibly for more cost effective reasons.
Not everyone is coming up with the same approach this year at Mobile World Congress, because while it's expected that you should see a 5G phone and a foldable from nearly every major manufacturer, some are showing that thinking different is an approach worth taking.
For LG, that's close to what we're seeing, revealing a take on foldable phones that isn't so much foldable, but more like a Nintendo DS with hinges, while its flagship for the year goes a little crazy for more distinct and unusual security.
That makes both of LG's approaches a little unusual, but that might be a good thing, especially as companies strive to stand out ever more in a world dominated by the same ol', same ol'.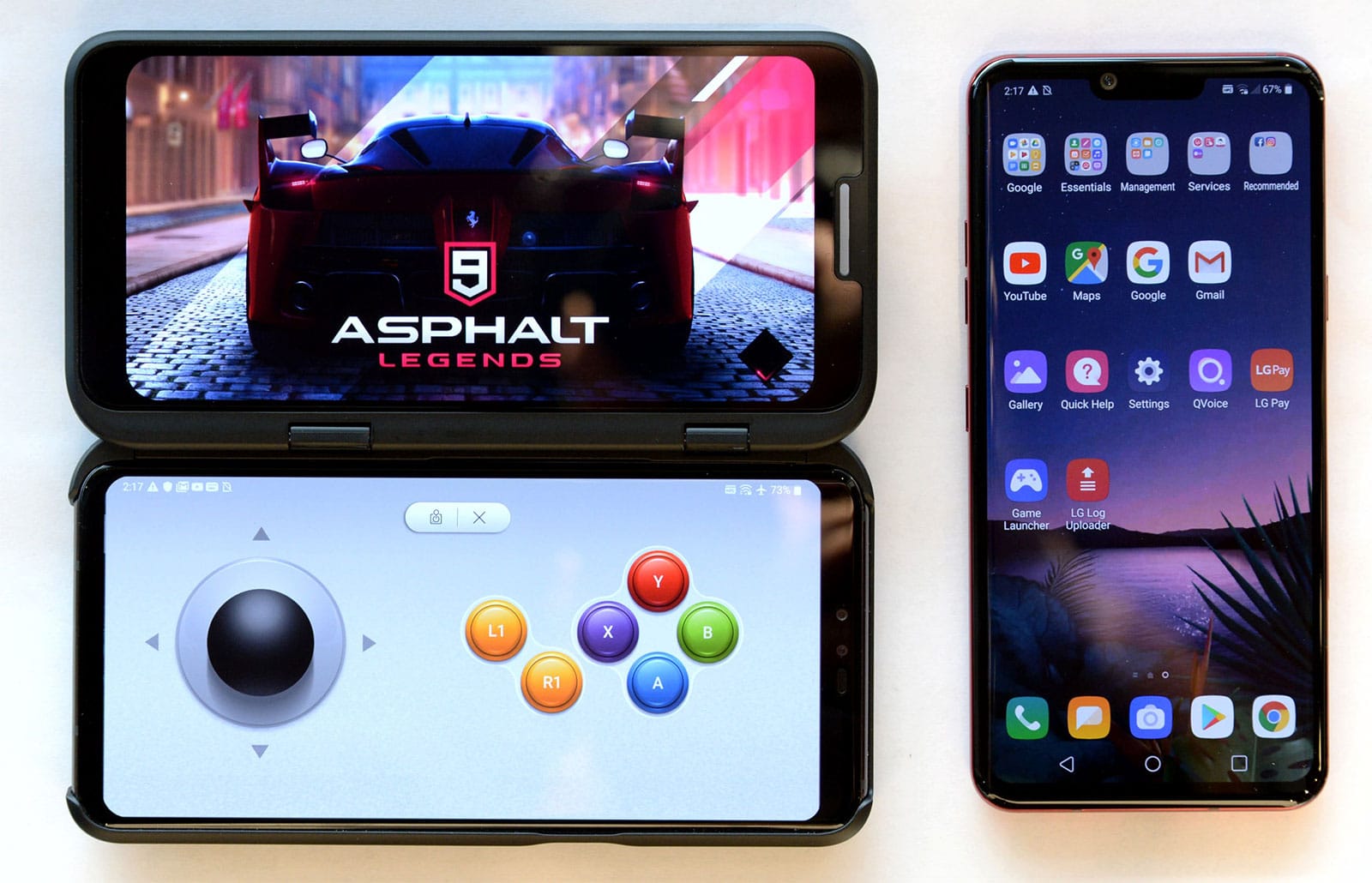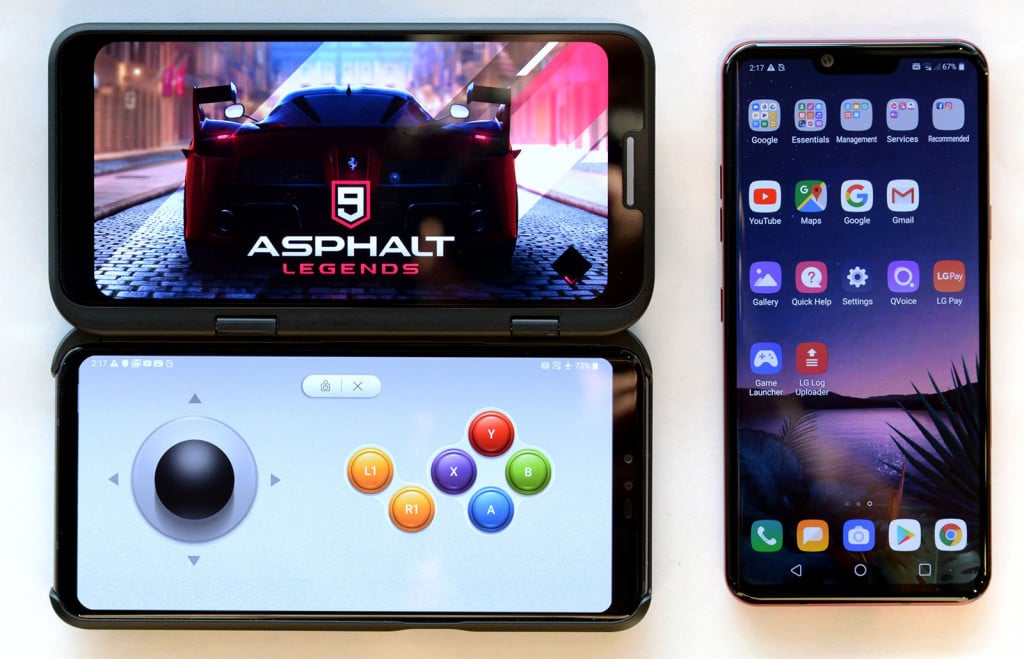 In LG's case, that will start with the V50 ThinQ 5G, the next step in its V-series phones, offering a 6.4 inch Quad HD+ OLED screen taking up most of the front, yet including a bit of a notch still.
Think of it as being similar to the screen in the V40 that Australia is beginning to see, but with some new technology under the hood. You'll find Qualcomm's latest there, offering the Snapdragon 855 eight-core chip, a 4000mAh battery, and a new heat-dissipation system designed to keep temperatures low while the system is working away.
And that's a good thing, because there's a 5G chip under the hood, something that LG says will be launched in Australia later this year, among other places, including the US, South Korea, and a few places in Europe.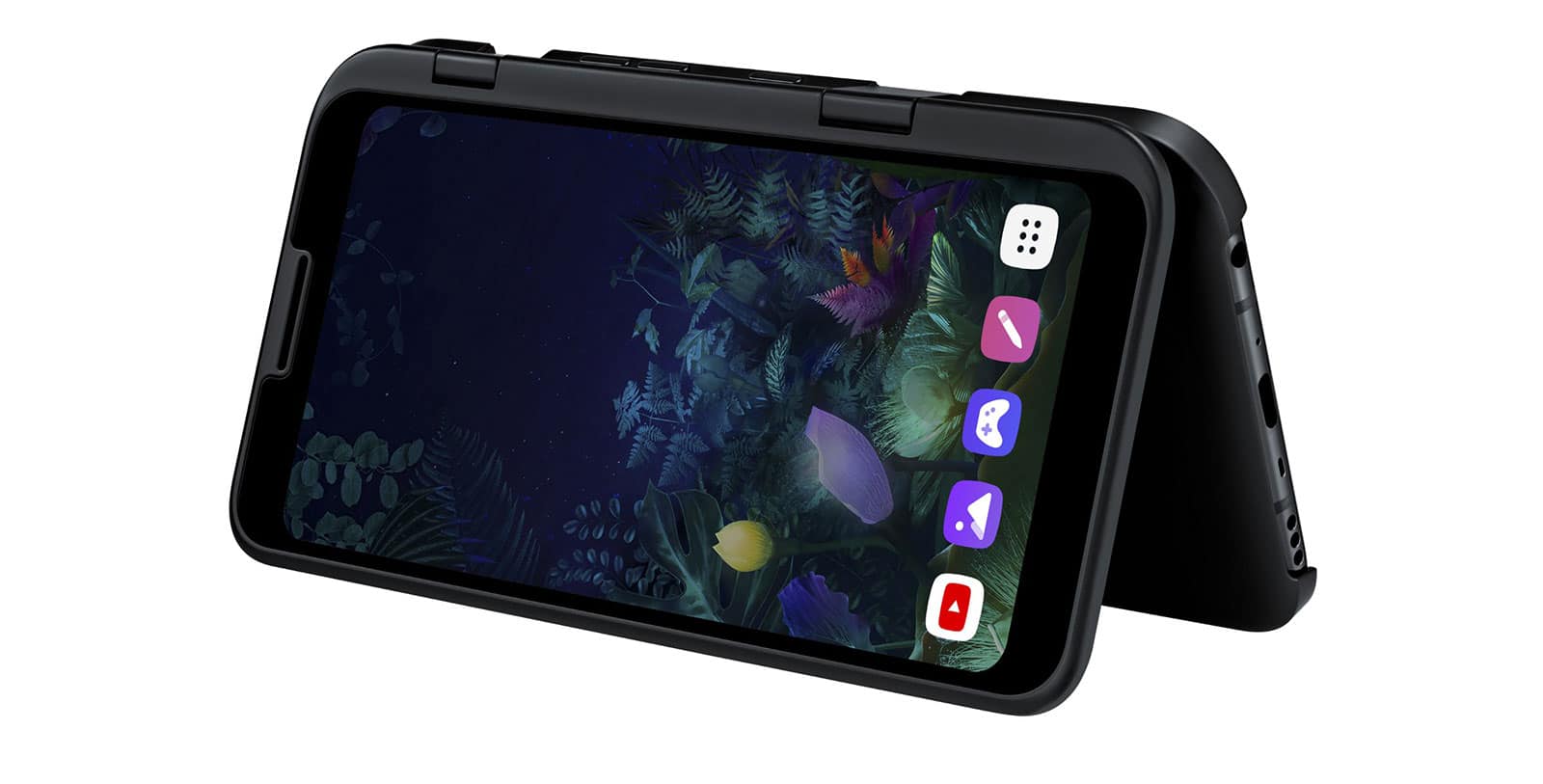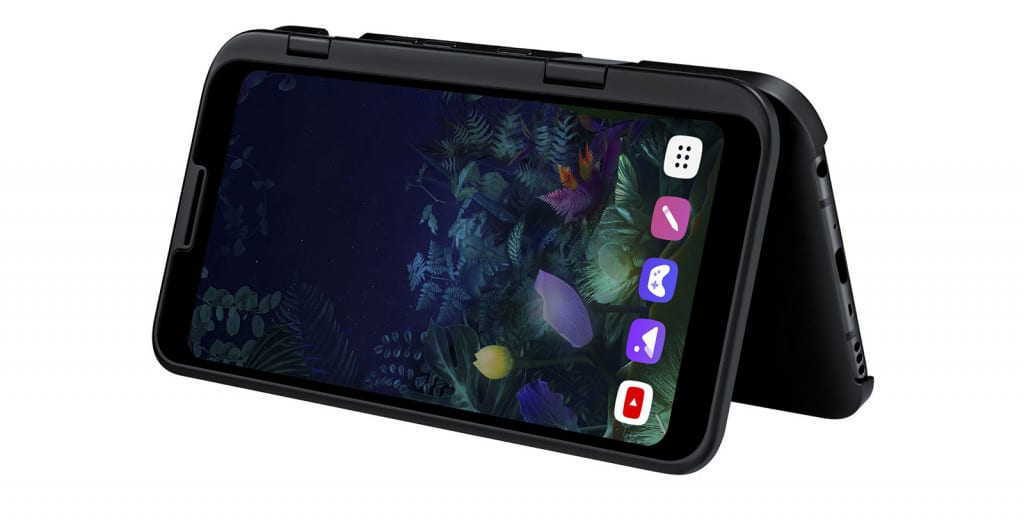 Most of the emphasis on the LG V50 ThinQ 5G appears to be on its audio side of things, which gets DTS:X on-board and support for aptX and aptX HD, making wireless audio a little more premium provided the wireless earphones support it.
There's also a three camera setup on the back, taking you through ultra wide to 2X close, but for the most part, the phone looks to be not quite so unusual.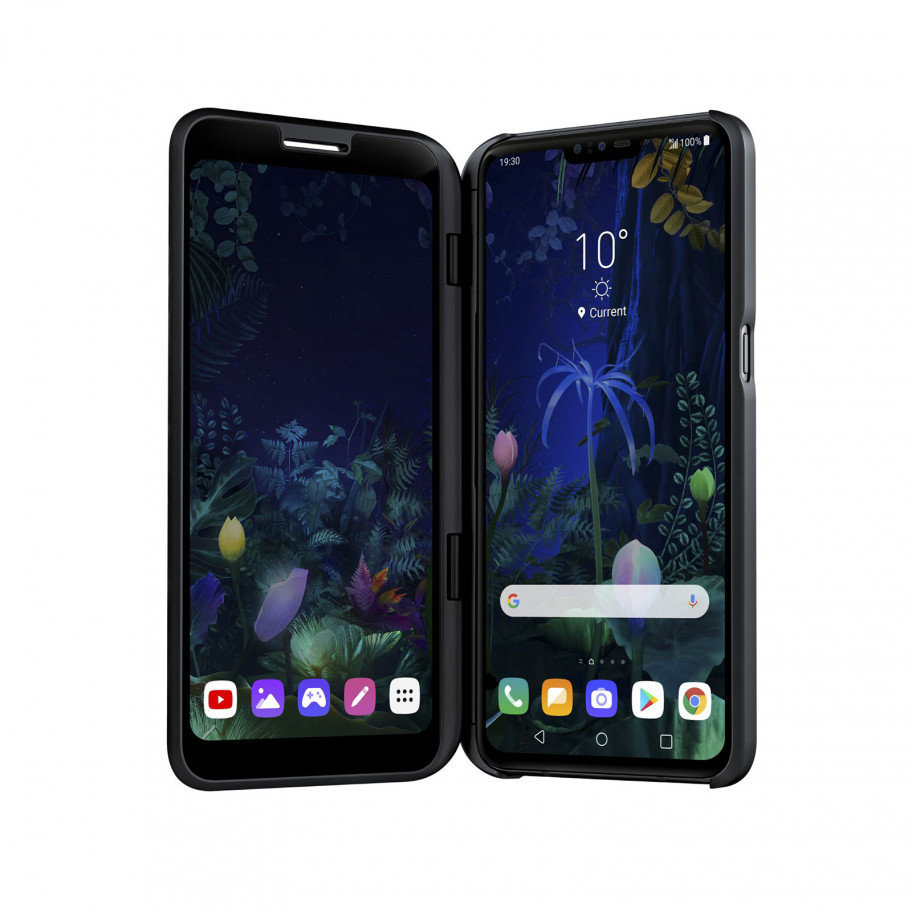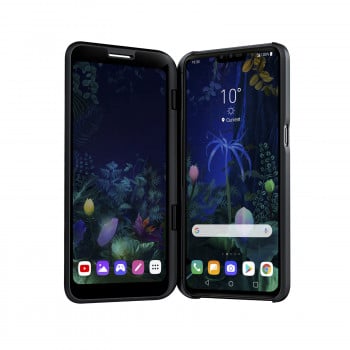 But if you want that taste of unusual, LG will have a "Dual Screen" cover case accessory, allowing you to add a second LG V50 ThinQ 5G for a multi-screen device.
In LG's case, the dual-screen V50 is kind of like a foldable device, though also nothing like one, resembling a design closer to what gamers might want than say the foldable experience others might desire.
LG also used Mobile World Congress to talk up its next proper flagship, as the G-series continues, and it's one where LG is flexing that creative muscle once more, changing how it handles control and security with something a little more focused on the hands.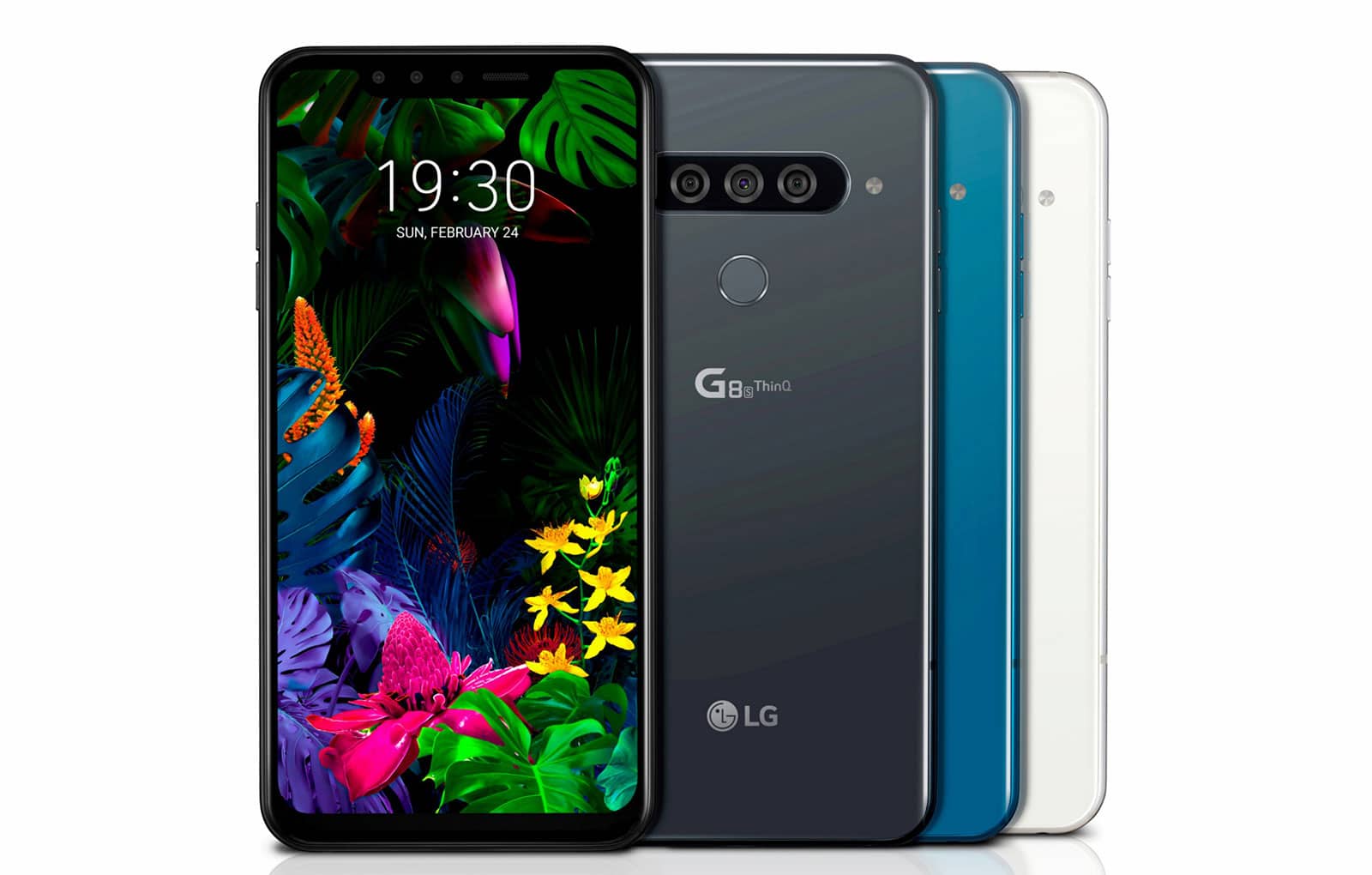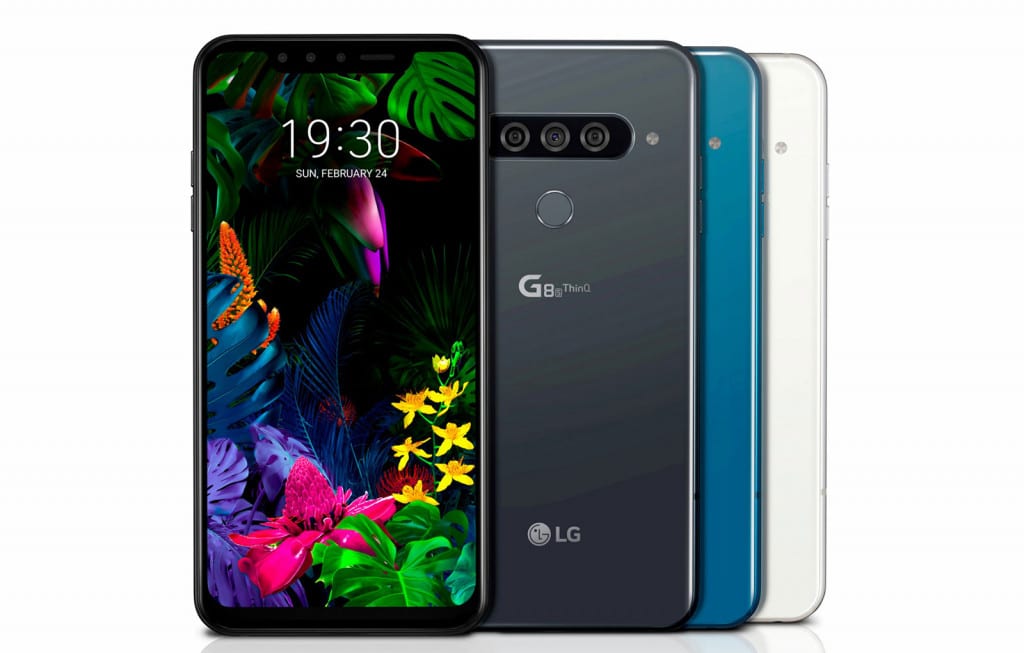 You see LG is bringing not just face unlock to its new G8 ThinQ handset, but also palm unlock and air gestures. It might be LG jumping the shark on distinctive features, but it's the kind of crazy that just has the potential to help LG stand out in a mobile world that tends to offer a general sense of uniformity. So what does all of this mean?
Well, it means LG's next major flagship can be unlocked by setting its front-facing camera on your hand, reading the individual lines on your palm. It won't tell you your future like a palm reader might (giant asterisk there), but it will let you into your phone with a similar principle.
The LG G8 ThinQ will also get air gesture controls, something we're sure we've seen LG try before, though in this phone, it might be at its time. In a world where talking to phones and speakers is now normal, touchless control could finally be ready. Maybe.
LG says it can be used when you're wearing gloves and while swimming, making it ideal for use when the screen won't function as well.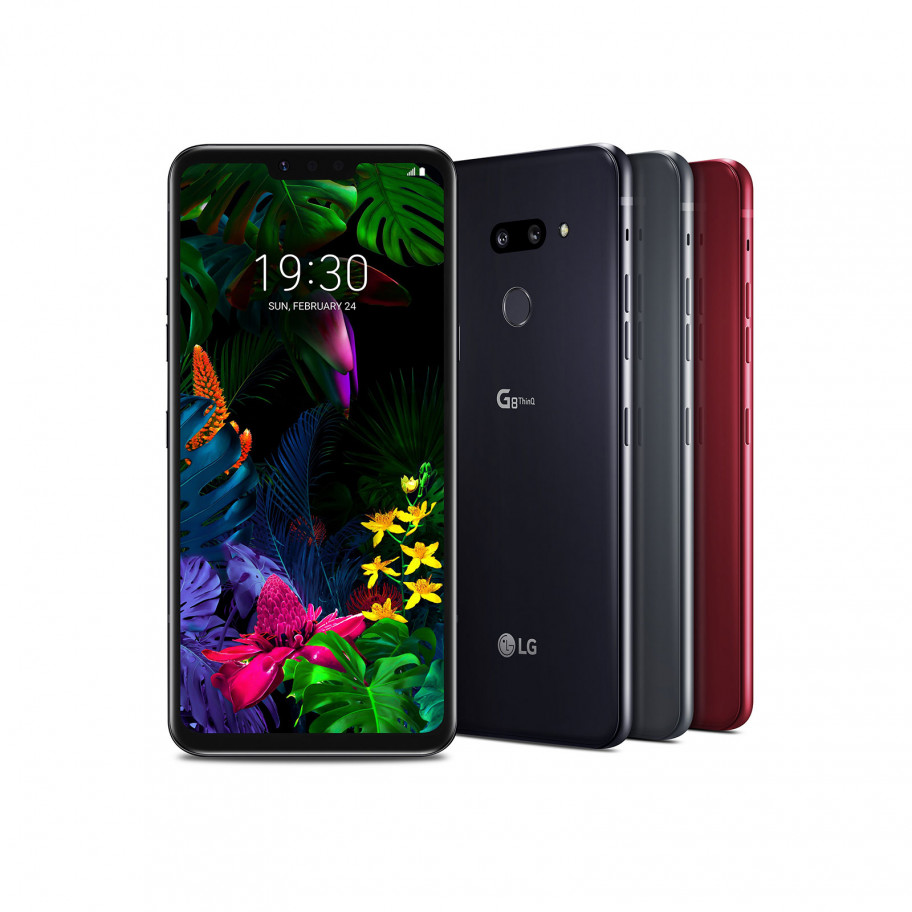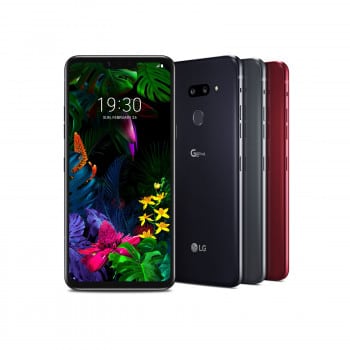 And that's a big issue, because the LG G8 is fronted by one large screen, even killing the slim speaker grills, adopting a screen-basef speaker technology, something LG announced ahead of Mobile World Congress.
This technology works with the 6.1 inch Quad HD+ OLED screen used for the LG G8 ThinQ, and it will come with a Snapdragon 855 like its V50 sibling, though without the 5G capability.
In theory, that should mean LG's G8 should see release earlier, though LG's Australian arm hasn't yet provided Pickr with any specifics. Our guess is April to May, though with Samsung's S10 landing in early March, we could see LG push to release sooner.
No word on pricing yet for either, though with both being flagships, we suspect you'll be eyeing price ranges beyond the $1000 mark locally.