TVs may make up a large portion of what CES 2019 is all about, but if you fancy a new computer this year and you're not a gamer, Lenovo has news, too.
There's a lot of emphasis on entertainment at CES this year, and that's hardly surprising: all the TV, sound, and gaming announcements can make it seem like all we're collectively spending money on is technology to make us smile.
But the technology that gets us working more efficiently is also getting a show, and Lenovo has one or two items revealed at CES with productivity in mind.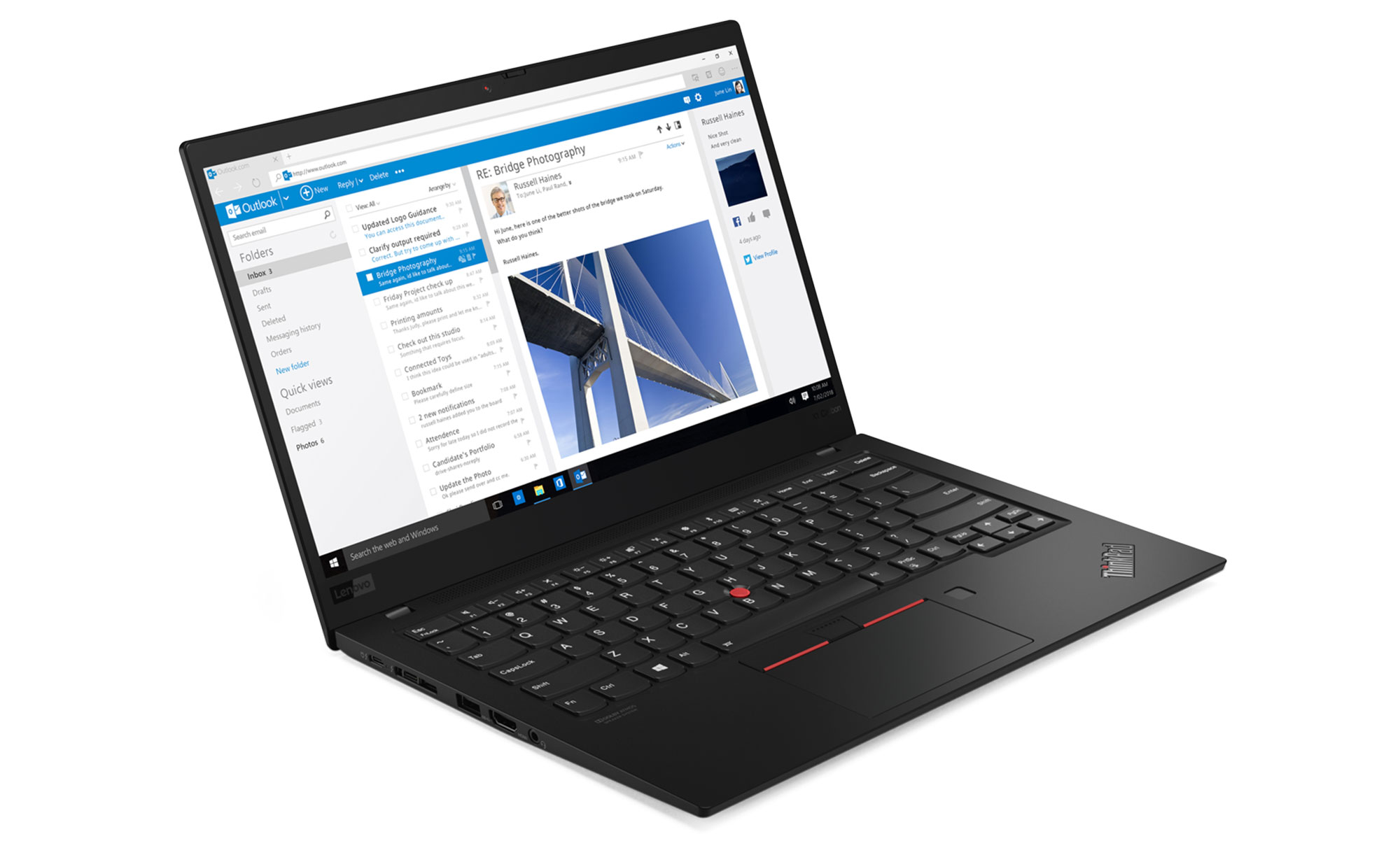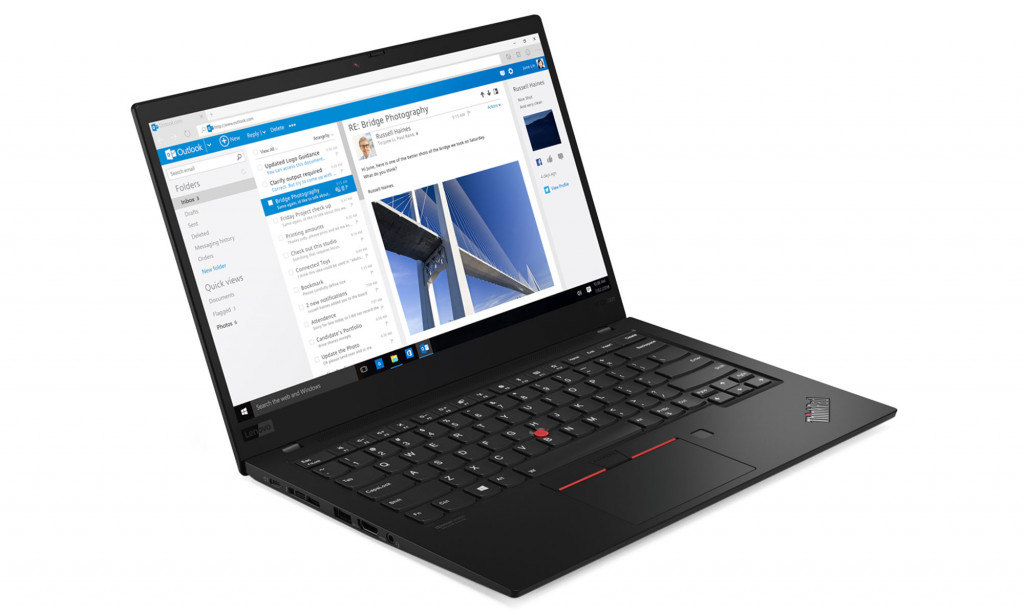 The first is Lenovo's seventh generation take on its ThinkPad X1, a model that first surfaced in 2011 in the ThinkPad X1, following on from the 1992 professional IBM range of computers of the same name. Years after Lenovo had taken over from where IBM started, the ThinkPad X1 is now the ThinkPad X1 Carbon, a laptop that sports a sleek black professional exterior, a light weight, and a whole bunch of grunt disguised underneath.
It's always been a fairly impressive machine, and in 2019, Lenovo aims to make it better than ever, with a thickness of 14.95mm and a weight of 1.08 kilograms, all with a 14 inch screen.
Intel's eighth-generation Core processors are along for the ride, as are upgrades for multimedia and security, the former of which has four far-field microphones to pick up on voice better alongside a Dolby Atmos-enabled speaker system, while the latter allows people to block up the webcam and infrared sensor using a small guard Lenovo calls the "ThinkShutter". There's even a bit of software included that tells you when someone is looking at your screen, allowing you to look back, glare at them, and move away from prying eyes.
There will be options available for the 2019 Lenovo ThinkPad X1 Carbon, including support for Category 16 4G LTE to take high-speed connections where ever you go, as well as a 4K Dolby Vision-enabled display if you want professional with a more impressive screen.


Lenovo's X1 updates also extend to the Yoga brand, which this year see a weight of 1.35 kilograms and a thickness of 15.2mm for a machine with a 360 degree hinge. The body has been rebuilt and is now a "reinforced precision machined aluminium", while options for the laptops also include 4G to take data on the go and those neat security solutions, too.
No prices have been announced for the Australian market as of yet, though when they are released, Lenovo has suggested they should arrive with a bunch of peripherals, including a Thunderbolt 3 dock, a USB-C hub, a Bluetooth speaker, and a backpack. They'll all be optional, though, because, you know, companies have to make money somehow.