If you're curious what the future of laptops is, Lenovo might have the answer, though it could be a ways off, so has a regular laptop, too.
Notebook computers have come a long way in the past few decades, but they've clearly transcended what they once were. They can now pack in the sort of power that a desktop is capable of, and many feature the sort of battery life that can deliver a day's worth of use.
Simply, these aren't the same lunchbox computers they once were. And yet they still have room to grow, becoming something even better.
In fact, one of the next developments that will see laptops grows beyond their current form-factor is foldable technology, an idea that is gradually making its way out into phones, even if some aren't as ready as companies might think.
While the phone companies work to make this the best they can, computer companies are dabbling as well, and Lenovo has something to show off this week, previewing a foldable laptop.
On the one hand, the foldable ThinkPad concept is like any other laptop because it has a hinge that connects a top and bottom section, but on the other, the top and bottom sections are both screens that are actually the one folding in half.
That means it can be like a laptop and load the keyboard on the bottom half, while the entirety is a touchscreen, able to take control from either a finger or a pen, with compatibility extending to a proper mechanical keyboard incorporated in a special stand.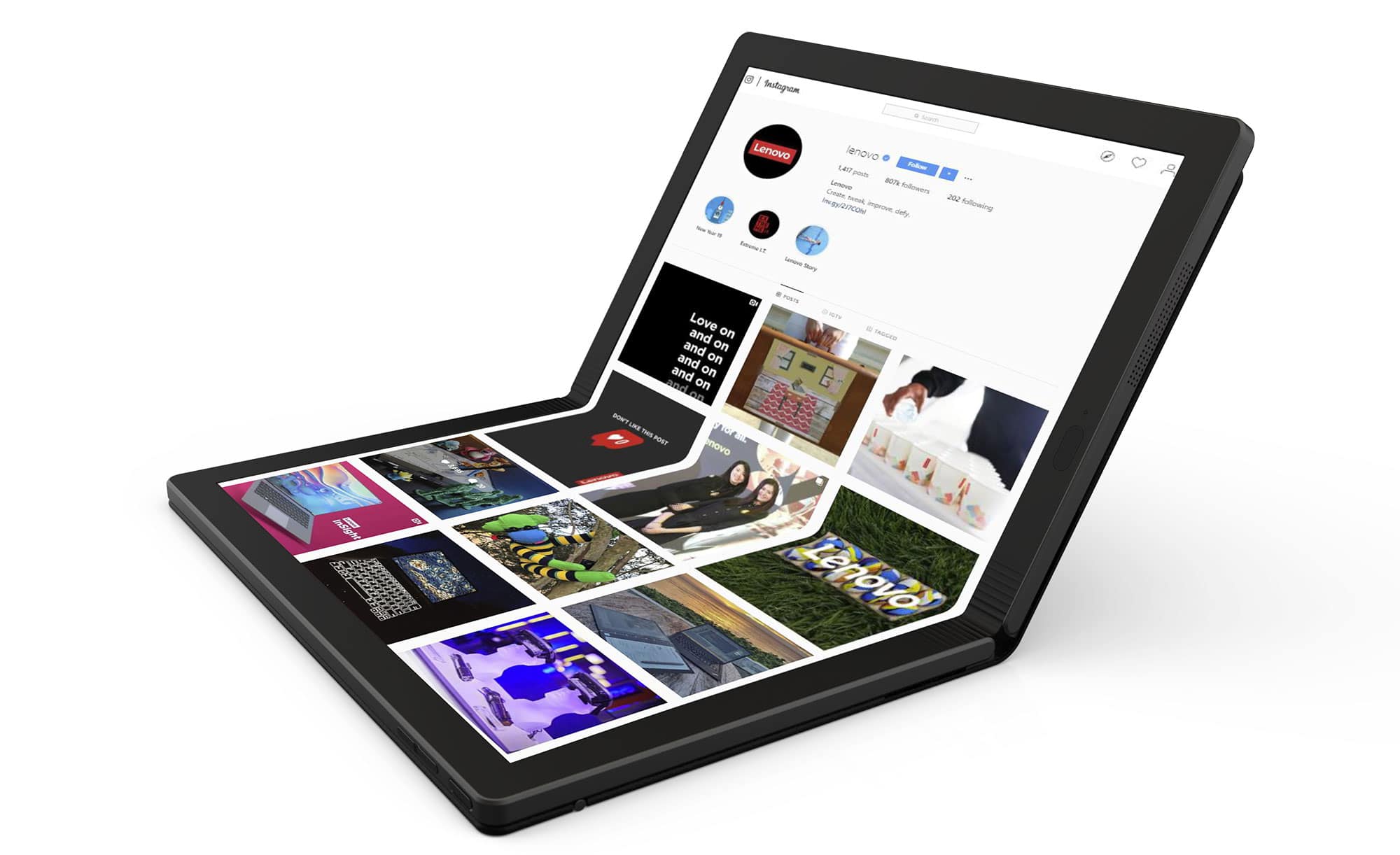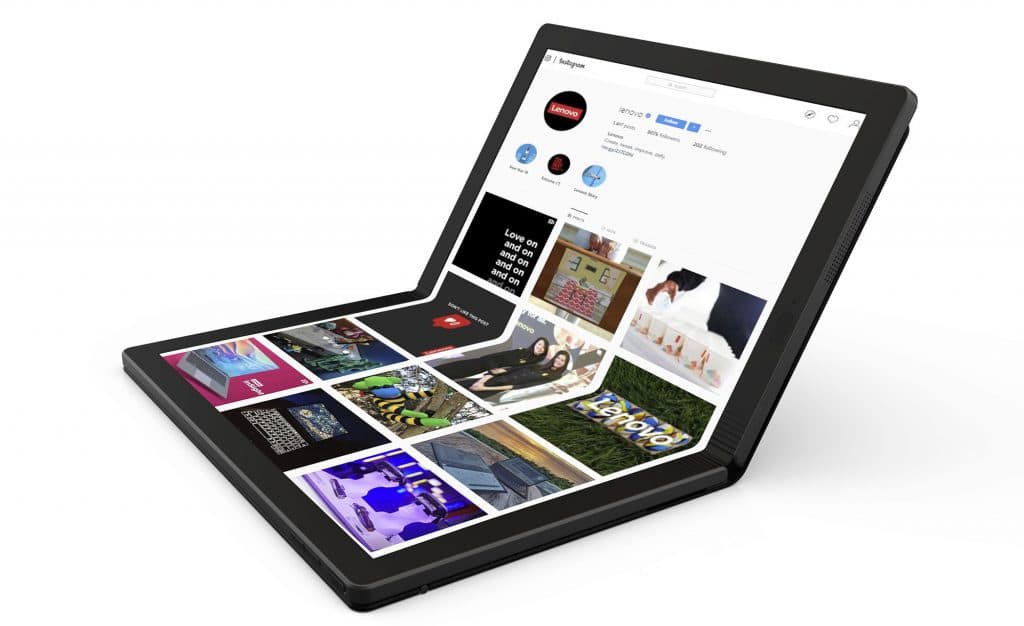 Lenovo says that the hardware is made with an OLED display built by LG, with an Intel chip under the hood and Windows running.
In a way, it feels like the foldable Lenovo ThinkPad will be the modern realisation of 2016's Yoga Book, which aimed for something similar, but without the full screen covering everything.
Sadly there's no word on pricing or availability, outside of 2020, which is when Lenovo will have more.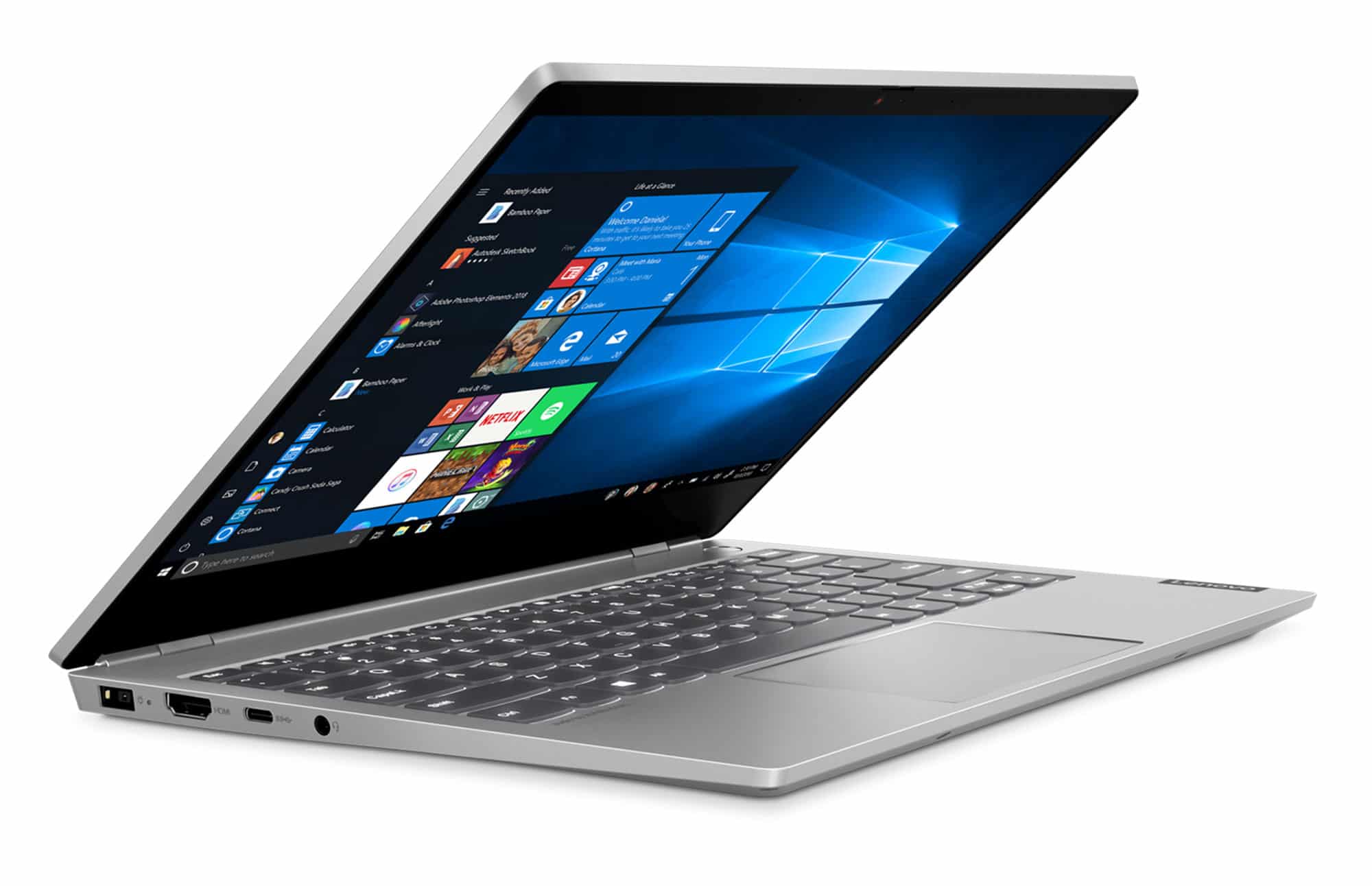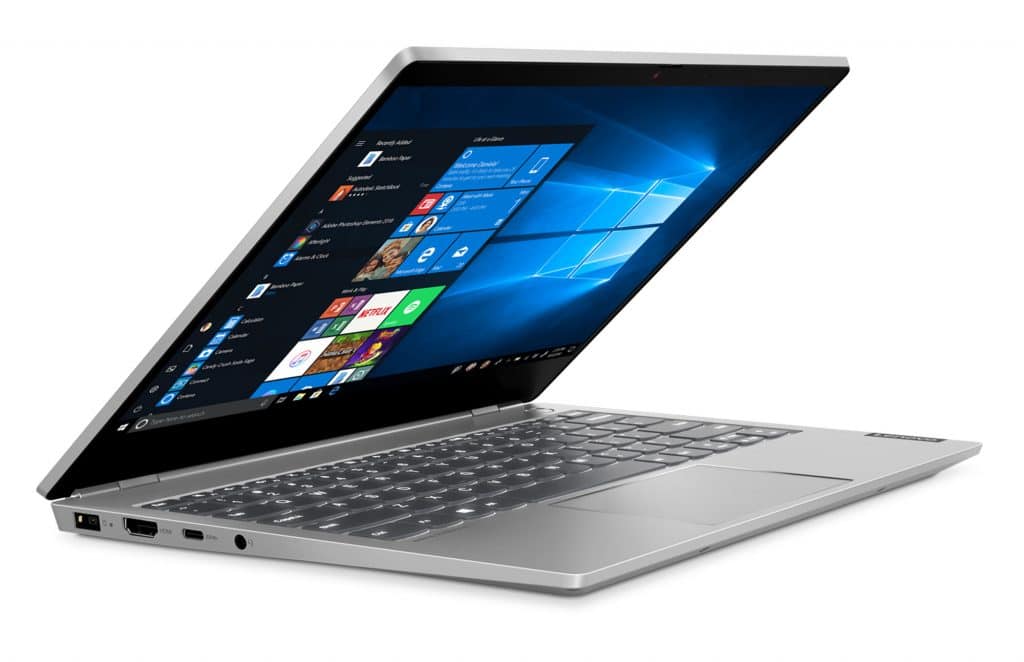 Until then, however, Lenovo will also have a couple of computers you can actually put your hands on, with a new ThinkPad and a line for small business called the ThinkBook.
While the ThinkPad remains firmly in the power-driven part of the thin and light laptop world — the latest is the ThinkPad X1 Extreme with Intel 9th-gen, Nvidia GeForce GTX 1650, fingerprint security, Dolby Atmos, and up to 4TB of solid state storage — the ThinkBook is different again, bringing the Think-series of laptops to a different aesthetic, switching to aluminium while keeping security, spill resistant keyboards, and a feature called "Windows Modern Standby" to keep a computer receiving emails and call alerts even while the lid is closed.
There are no prices yet, but we expect the Lenovo ThinkBook range to be a little more economical than the ThinkPad line, which should pop up within the next month or two.