Summer doesn't just mean warm nights. It also means more parties, and the latest take on the night could mean brighter and flashier music at those parties.
It seems like every company has a speaker or two, but while some focus on small options that are designed to sit in the background, other companies attempt something different. It might be to provide a big waterproof design that are built for ruggedisation and can survive a fall, or it might be something else altogether. Something bright, flashy, and playful.
That's something we saw back in 2017 from JBL, with a wireless speaker that provided a Bluetooth speaker in a can similar to what you can find from quite a few brands, but with a difference: it lights up.
The JBL Pulse was basically a cylinder of sound with LED lights, effectively making it a disco lighting system and speaker in the one package, something the company suggested was like a "modern day lava lamp".
Two years later, JBL is back with an updated take and a slightly slimmer design, updating things to the Pulse 4. Yep, we're apparently in version four of this style.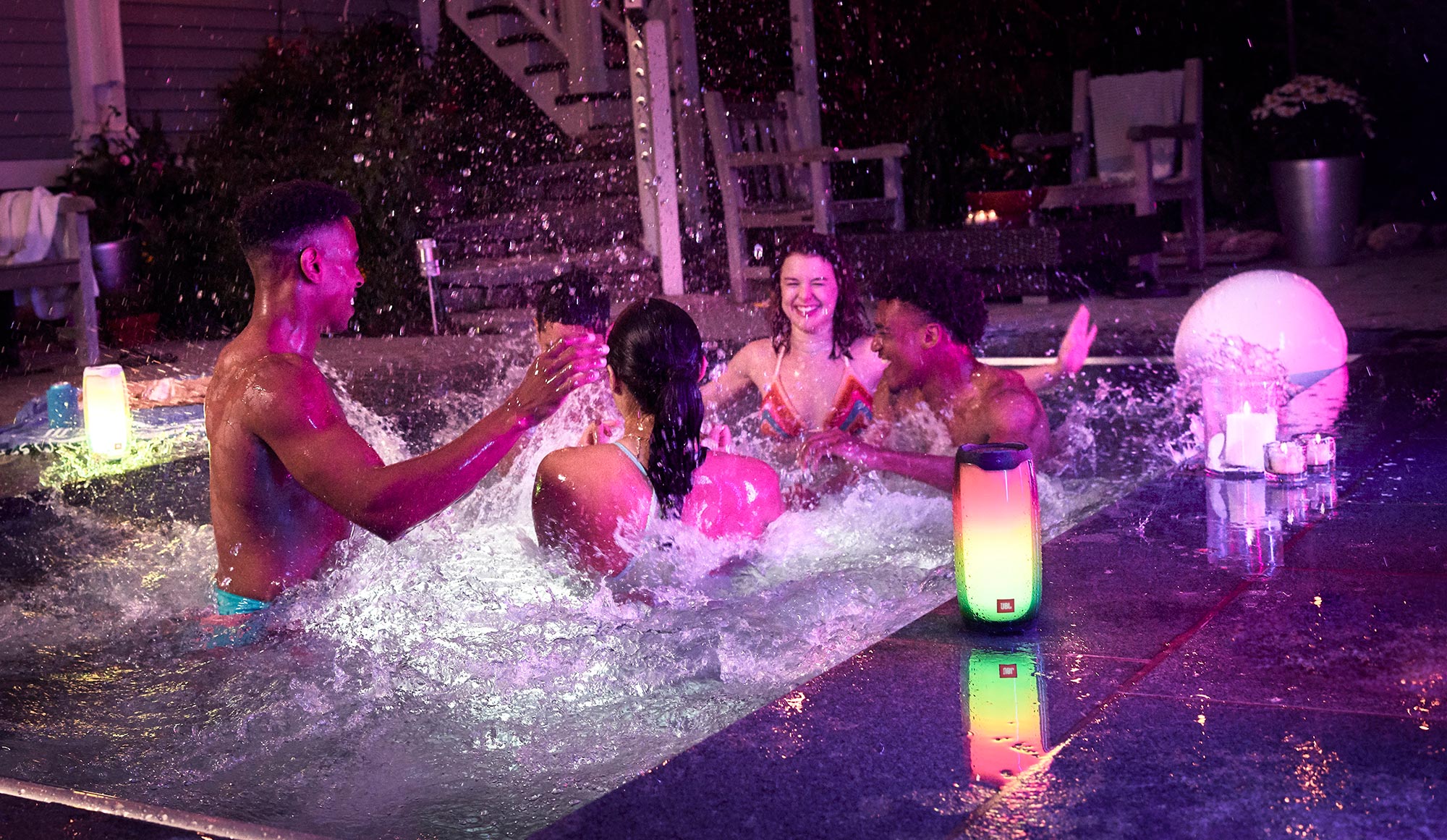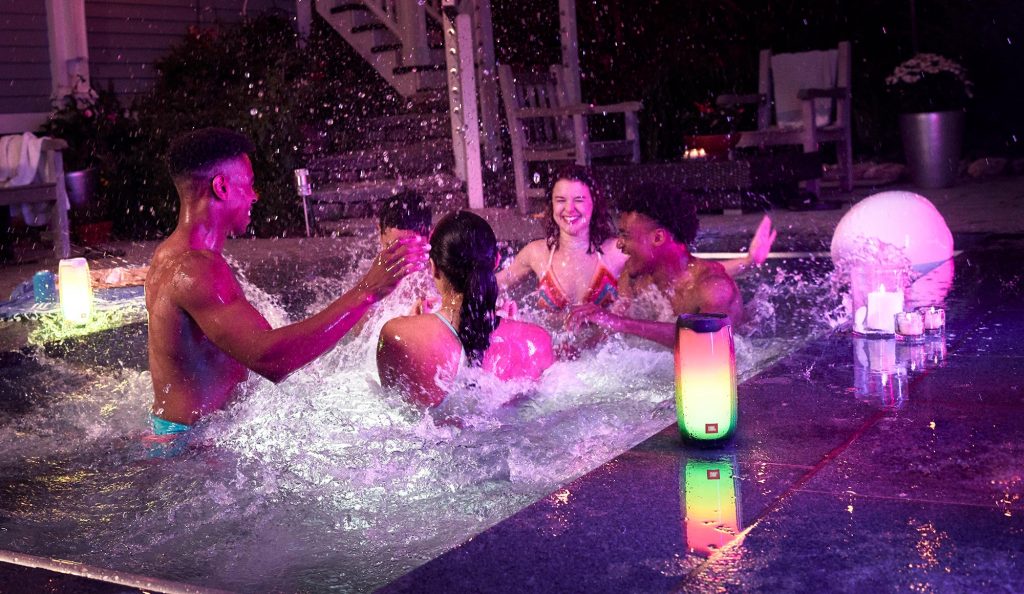 JBL's Pulse 4 is a little different, though still sports the big light-up flashy colour system, using LEDs to make a light show for the music you're playing. Depending on how many you have, JBL now supports a "PartyBoost" feature to connect up to 100 together, allowing a whole lot of lights to play sound and light shows if you have more than one.
There's also a battery life of around 12 hours, plus water resistance in the form of IPX7, which means it should be fine in the rain or at the pool, though if you do the latter, you'll probably want to wash it under the tap as resistance ratings don't account for chlorine.
JBL is also providing a new app that will take photos of nearby objects to do a bit of colour matching with the LEDs. While you probably won't be able to match specific objects and artworks dramatically, it at least means if you have a very red wall or want to perch the Pulse on a purple car, the app can accommodate by getting you close.
Pricing for the JBL Pulse 4 sees the new light-up speaker land in stores across Australia this month for a recommended retail price of $299.95.