Bluetooth speakers are a little same-samey, but JBL's Pulse 3 aims to draw you in not just with sound, but with lights, too.
Taking your sound with you has never been easier, what with the availability of so many speakers. Smaller than the 80s boombox, Bluetooth speakers not only offer an easy way to get sound out from your phone, but do it in a compact and yet also quite loud way.
But there's one problem worth talking about: outside of sound quality, most Bluetooth speakers are pretty much the same. They're either round and flat speaker cakes, cubic or rectangular boxes of audio, or tall and cylindrical cans of sound, with little difference between them outside of sound profile.
JBL, however, has been working on a possible solution: make the speaker do a little more with an extra something.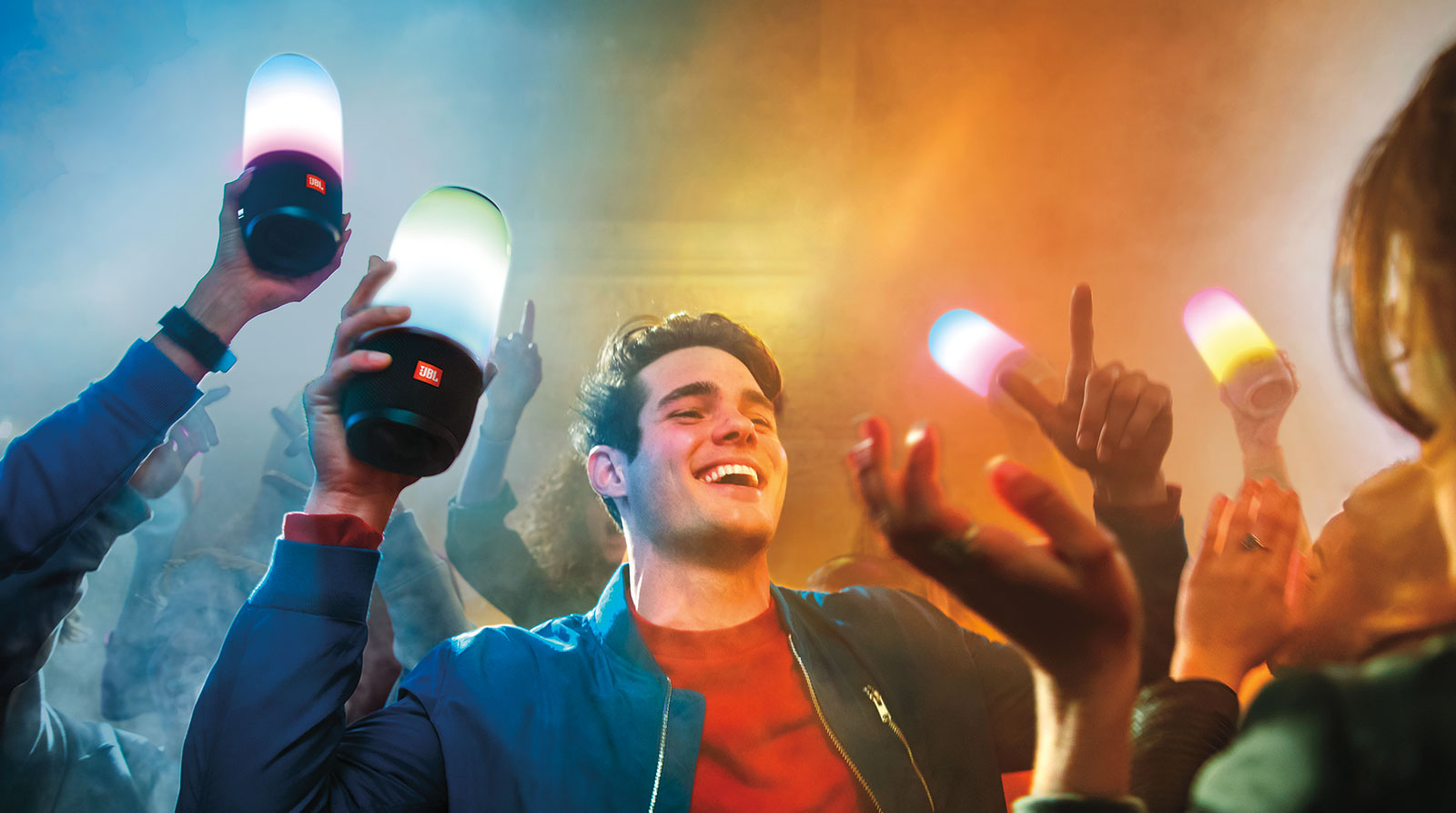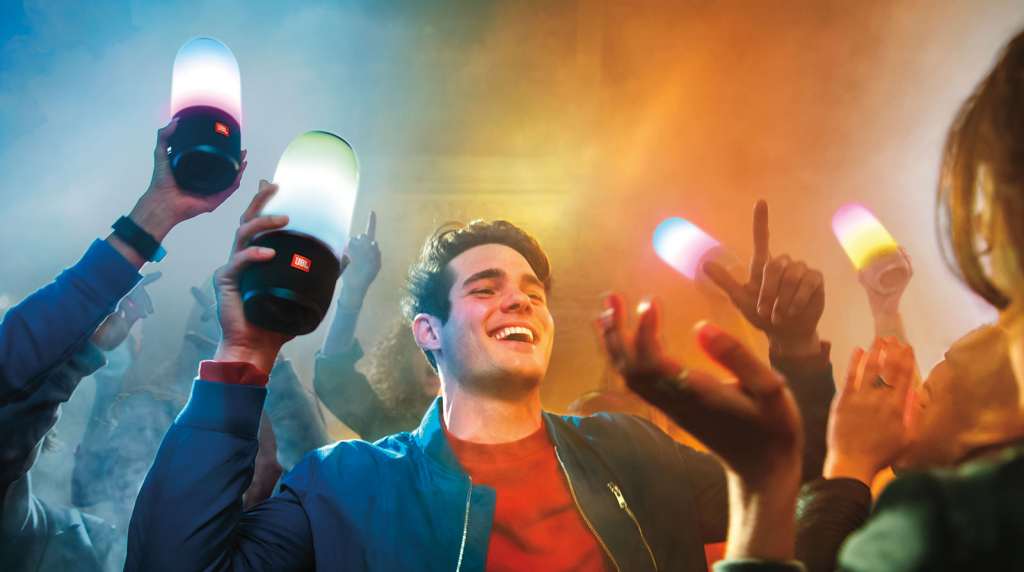 For JBL, that extra something is to make it more valuable at parties, by introducing a new quality portable speakers aren't normally known for: light.
Imagine if your portable wireless speaker was also a portable can of light, and you'll get the idea of what JBL's Pulse 3 aims to deliver, providing a 360 degree cylindrical can of sound with a 360 degree LED light show on offer inside as well.
"Wireless and durable, the Pulse 3 brings music to the next level by providing powerful audio and an exciting, fully customisable lightshow, all at the listener's fingertips," said Marcus Fry, Brand Activation Manager for Lifestyle Audio at Harman Australia, distributors of JBL in the country.
"It is like the modern day lava lamp but with great sound," he said.
And that's about as apt a description as it gets, with the top section of the JBL Pulse 3 providing LED lights that glow and flash in synchronised beats with the music, basically making a light show that comes specifically from your sounds.
There's an app as part of the package, suggesting you should have a bit of control available to you, and the app will even let you connect more speakers at once, allowing as many as 100 JBL "Connect+"-enabled speakers to talk to each other. That means if you have 100 JBL Pulse 3 speakers in the one place, they could all connect to each other, play the sound, and play a light show at once.
That is a definitely new and unique feature for wireless speakers, and one we're looking forward to playing with, if only because it effectively gives you something fun to take photos of.
Outside of that, JBL has also made the Pulse 3 water-resistant, sporting an IPX7 design that can be cleaned with running water, while the battery inside provides up to 12 hours of playback, which should make parties interesting.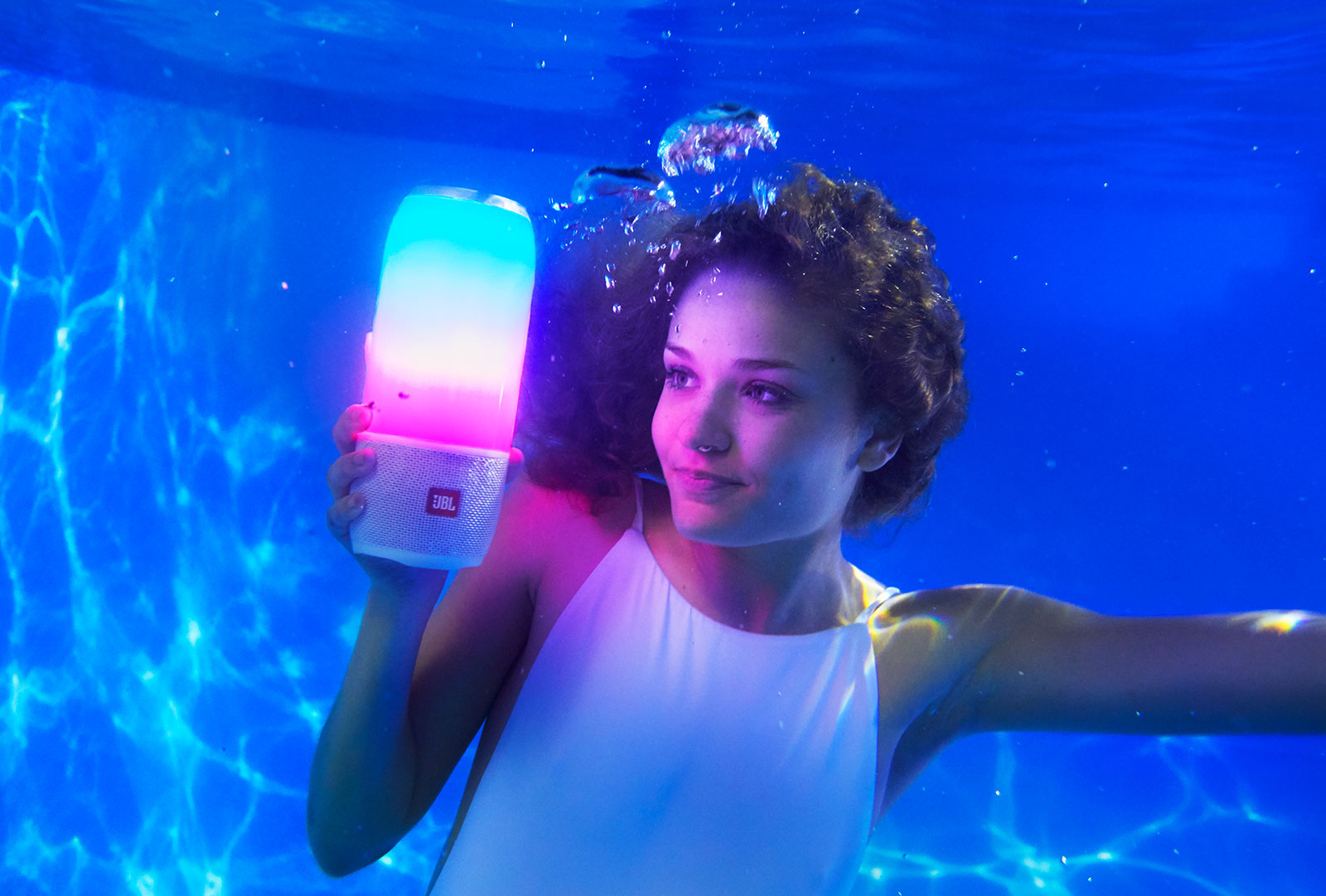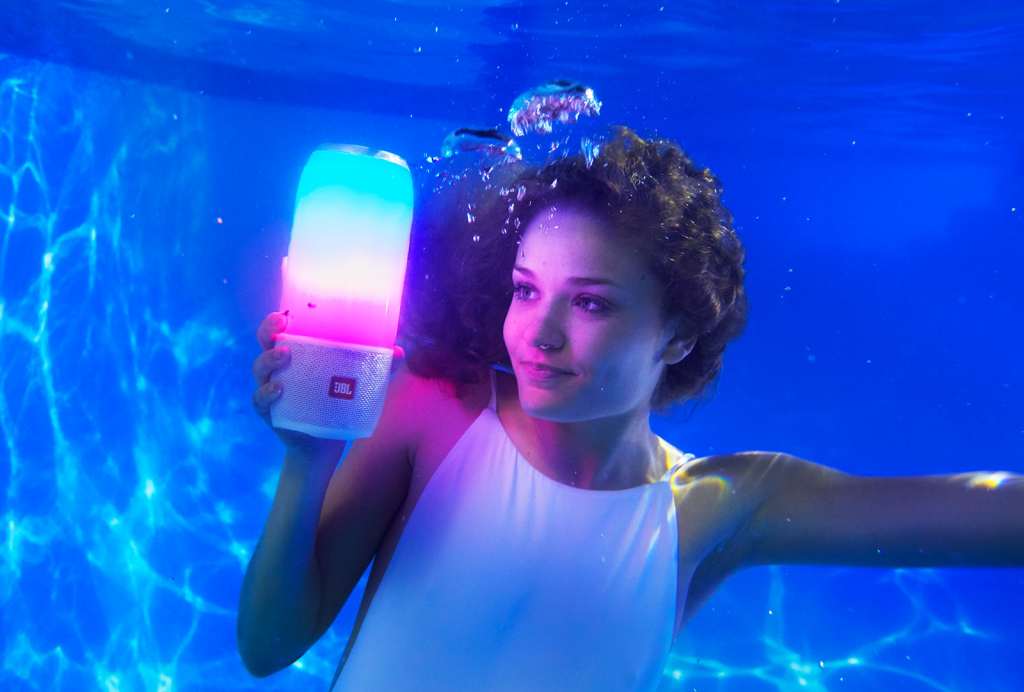 The JBL Pulse 3 will be available next week, set to a recommended retail price of $299.95.