Mobile World Congress is home to all things mobile, and 5G aplenty. But HTC isn't showing off a phone at the show, and is instead looking at a mobile tablet-like hub.
You may have heard that there's a mobile show happening overseas. Known as Mobile World Congress, it's a place for phones and tablets, but it's not just for phones and tablets.
The name "Mobile World Congress" may make you feel like "mobiles" are what the show is all about, but really, it's about anything that can connect to mobile networks or be used with mobile networks and devices.
And that includes things you may not expect, such as an appliance that can talk to the internet and stream pictures, videos, and more to it.
You might be thinking along the lines of Google's Home Hub, and you'd be somewhat right, except for that HTC's announcement of a similar gadget is just that: similar, but not exactly the same.
Announced this week, HTC's latest device is the 5G Hub, a gadget Telstra recently previewed at a 5G launch in Australia, but that now has an official name and details, with HTC building it as a travel companion of sorts.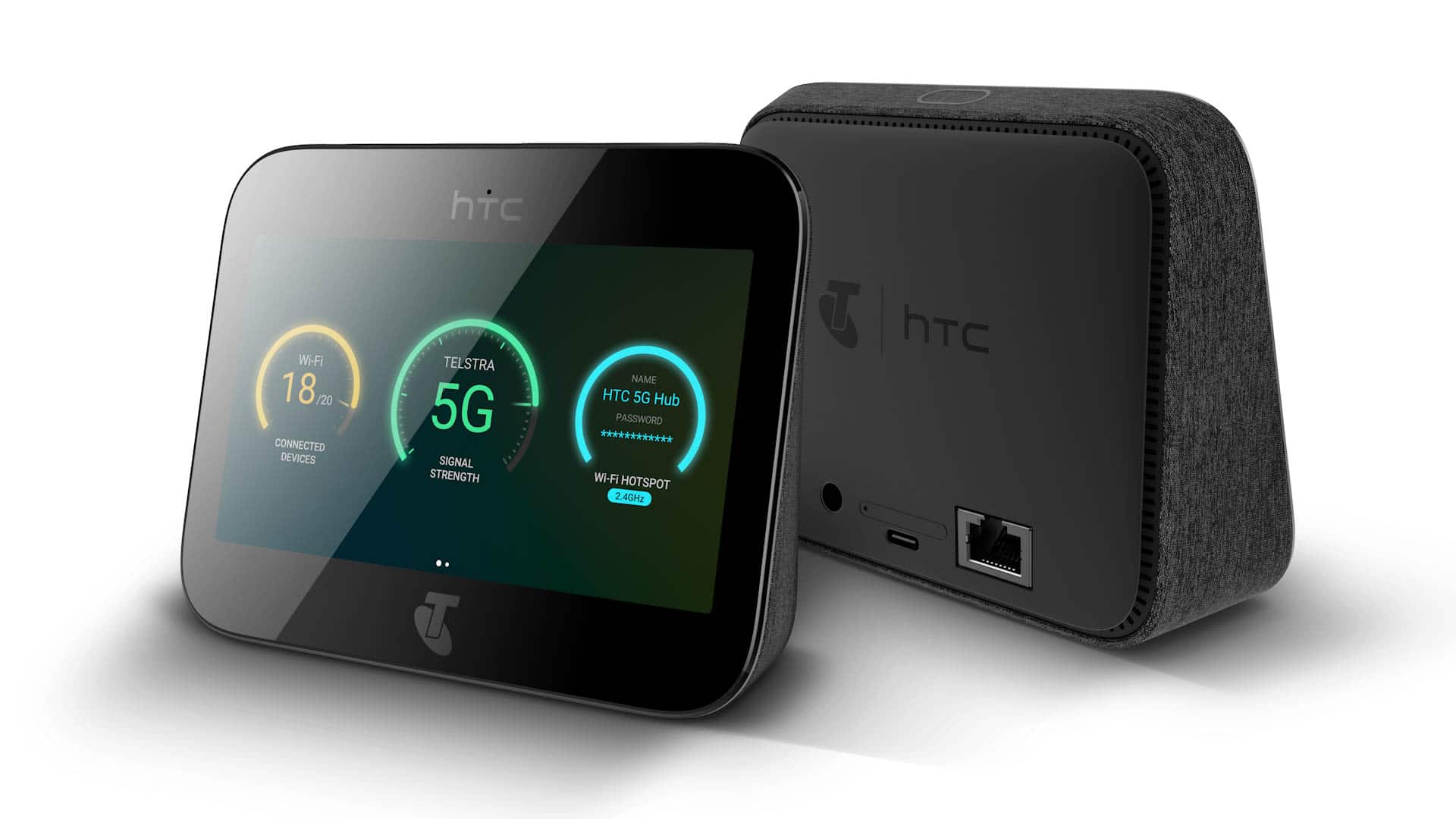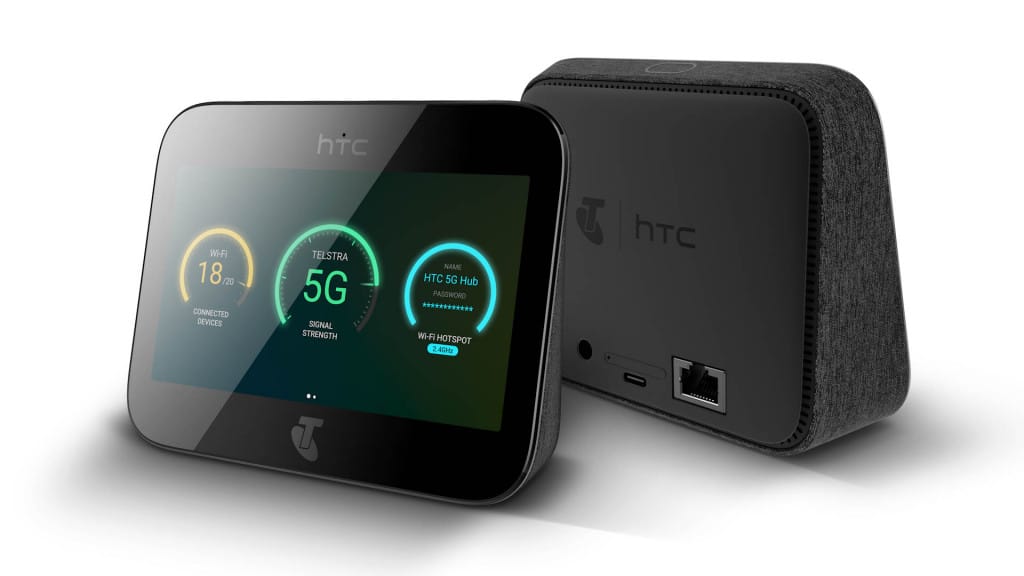 Rather than just being a phone or tablet you can take with you, the HTC 5G Hub provides a 5 inch HD touchscreen that can act as both a small home media centre and a small networking hub, serving media over a 5G connection while also connecting up to 20 devices through its networking technology.
That makes it both a small media system for streaming videos and a replacement for a WiFi router, at least in a portable capacity, relying on Android to go a little beyond what a typical mobile router might be able to do.
In fact, HTC has even said that you should be able to play PC games on the HTC 5G Hub, connecting to PCs remotely to make it happen.
"HTC is proud to bring to market the world's first 5G mobile smart hub," said Cher Wang, CEO of HTC.
"5G will be the game-changer for VR and AR, and the new HTC 5G Hub will seamlessly deliver the great bandwidth of 5G to our devices, driving our vision of Vive Reality, a boundless, immersive environment where human experiences will come to the forefront," she said.
It's a technology that Telstra has been testing with, and could land on its 5G network later this year, appearing with a massive 7660mAh battery to keep all the devices in your life connected to 5G even if they don't support it themselves. For instance, if you have an iPad, an iPhone, and MacBook Air that you normally travel with, and need the power of high-speed 5G internet where you're going (and it's supported), HTC's 5G Hub could bring that capability to your devices.
"We are working with the very best in 5G and Mobile Broadband to bring our customers the next generation of devices and enable a future of greater connectivity," said Telstra's Kevin Tech.
While the announcement of the HTC 5G Hub is interesting, there's been no news on a successor to HTC's U12+, or any major HTC phone for the year. If HTC is, in fact, working on a new flagship phone — and we suspect it will — the announcement will likely come later on at its own event.
As for the HTC 5G Hub, like most things announced at Mobile World Congress, there's no news about pricing as of yet, but HTC has suggested a release in the second quarter of this year, meaning you can probably expect it April or May.