If your biggest complaint about the wireless networking at home is that it just doesn't work, Google's addition to the WiFi could just fix that.
One of Australia's biggest inventions for the world doesn't always have the best reputations, and that's because we all have different experiences with it. Australia's CSIRO invented what we now call WiFi, and while not everyone knows it's an Aussie invention (yep!), we've all complained about it at points.
We all have WiFi in some way, but we don't always have the best time connecting, and it can be patchy, unreliable, thin, and barely usable. If you're ready lucky and you know someone who happens to be good with technology, you might just have a different setup, but if you're reliant on what your internet company gave you, probably less so.
That's a conversation about the hardware often supplied for internet connections, but it's only the beginning of the conversation, and hardly the end. In fact, if you're looking to improve the WiFi at home, the conversation will lead to other products that can do just that.
A few years ago, it's a conversation Google started having, developing and releasing Google WiFi, a small mesh network system that provided homes and businesses with small wireless networking points that created a mesh around the home to make WiFi easy and reliable. Google WiFi came about at around the same time as other mesh networking systems, and brought in mesh for a new breed of WiFi.
But the new breed doesn't have to stop evolving, and Google has a new addition coming in November to improve things further.
Launched as Google Nest WiFi, it's another product that sits in Google's "Nest" range, as the Google Home products become the Nest brand.
A little more than a rebranding, Google Nest WiFi is an improvement on the original Google WiFi formula, boasting up to 25 percent better coverage and a connection that is up to two times faster. The system still appears to work on the mesh concept, however, and will be compatible with Google WiFi products, so if you have a Google WiFi system at home, Google Nest WiFi can slot right in.
In fact, Google Nest WiFi will do a little more than slot in. Comprising of a Google WiFi Router and Google WiFi Points, the router will connect to your internet connection, while the WiFi Points feature a speaker inside, effectively making it a Google Nest Mini with wireless transfer technology built in.
It means if you have a Google Nest WiFi system, you're on the road to setting up speakers around your home, turning the WiFi points into sound-makers throughout your house.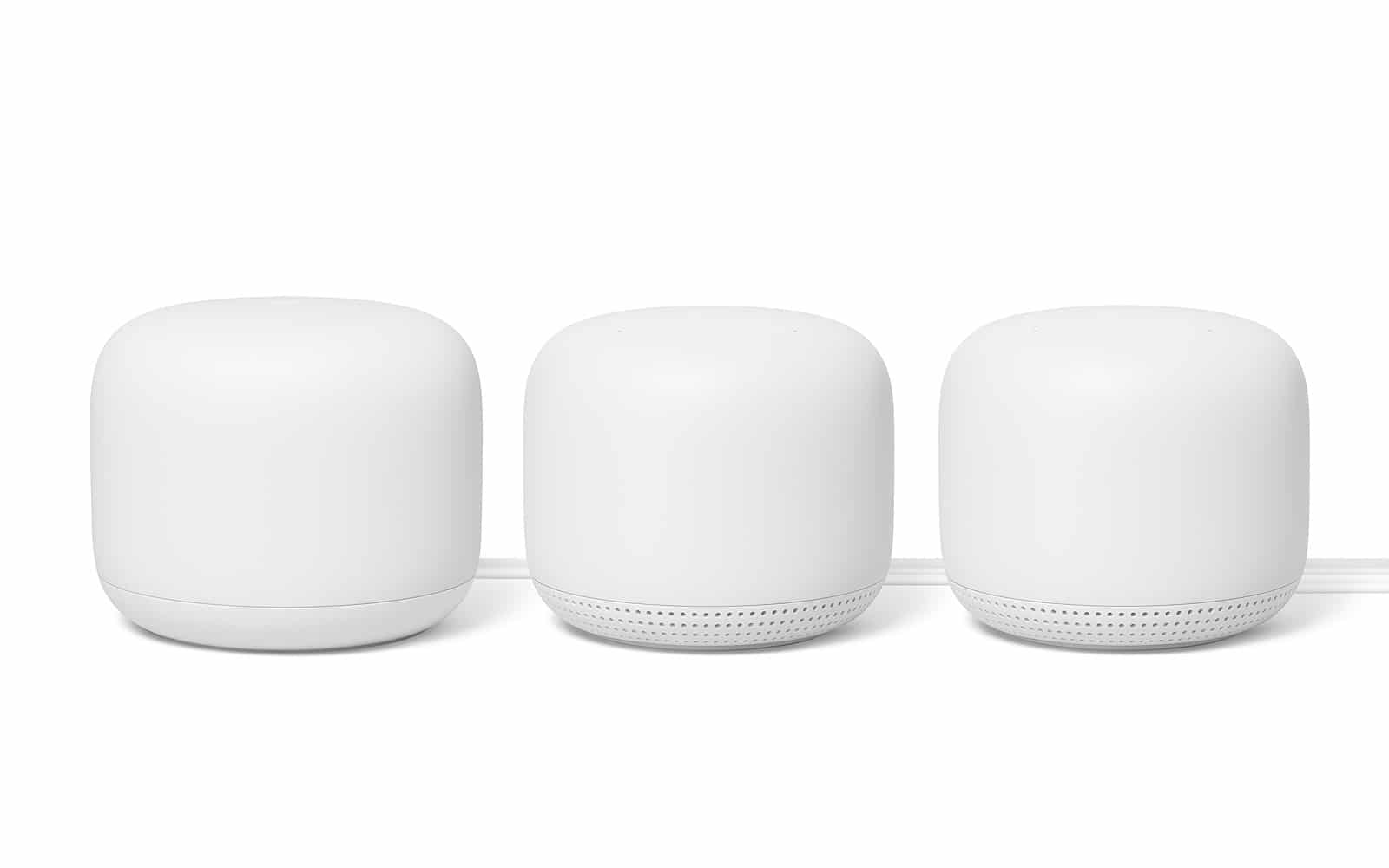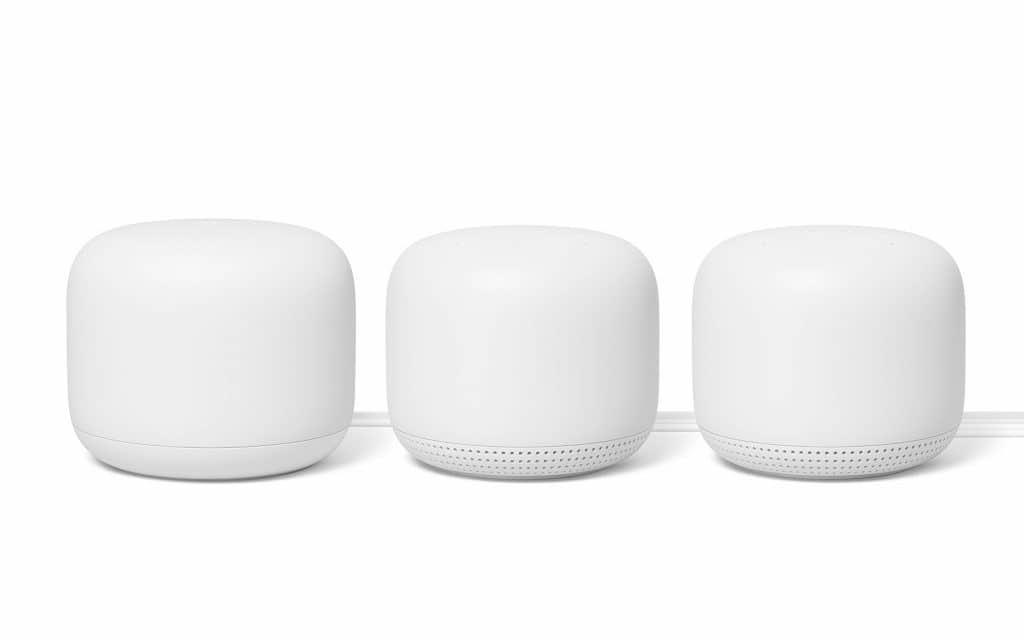 Unlike some other networking devices, Google intends you to keep these out in the open, using at least 40 percent post-consumer recycled plastic, and a look designed to make it blend into environments and look less computer-y. That means reduced lighting and soft edges, with the Google Nest WiFi design coming across more like an accessory for the home, rather than a network appliance.
One other feature being rolled into Nest WiFi is the ability to maintain other homes using Nest WiFi in them. It means if you have Nest WiFi at home and you set up the network of your parents, you can maintain their network using your app.
That's sure to be handy feature for many, particularly if you're already treated like tech support, though the Google Nest WiFi could also be an ideal WiFi option for your home, too.
And with a price of $399 for a two pack (one router, one point) or $549 for a three pack (one router, two points), it's a gadget that could be suited for you. Google suggests a two pack could be logical for a home with one to two rooms, while a three pack starts to push even higher. It's worth noting that if you have an older Google WiFi product or you find one on eBay, you might just be able to use that expand a network even further.
Google will also have single pack editions for the Nest WiFi, allowing you to add either a Google Nest WiFi Router for $269 or a Google Nest WiFi point for $229, with all versions landing from November 5.