Looking to project images and video even when the lights are on? Epson's latest projector could make it happen, and it's the sort of thing you can move around, too.
Projectors aren't typically something you take from place to place, and are usually left in one spot. If you want to project a film or a presentation, generally a projector stays in the same location, and you go to it when you need it.
They're also something of a device that tends to work best in the dark. When the lights drop down, the lamp switches on and allows the projected light to illuminate a surface, showcasing media on a screen or wall.
But those are two major aspects of projection: they're usually not made to be moved all that much, and need to run in a dark space.
They're not all like that, however. In fact, some are portable while others run on a different type of light source, and can work even when there's light.
Epson's latest is projector is the EF-100, and it's something that ticks both of those features, offering a portable projector built on laser light made for presentations and entertainment in a smallish size.
The Epson EF-100 comes in white or black (and is either EF-100W or EF-100B accordingly), arriving in something of a small box weighing around 2.7 kilograms, but requiring a plug to connect it to power. There's 3LCD technology for the colour and laser light as the source, with Epson adding the projector can project onto almost any surface with a display of up to 150 inches.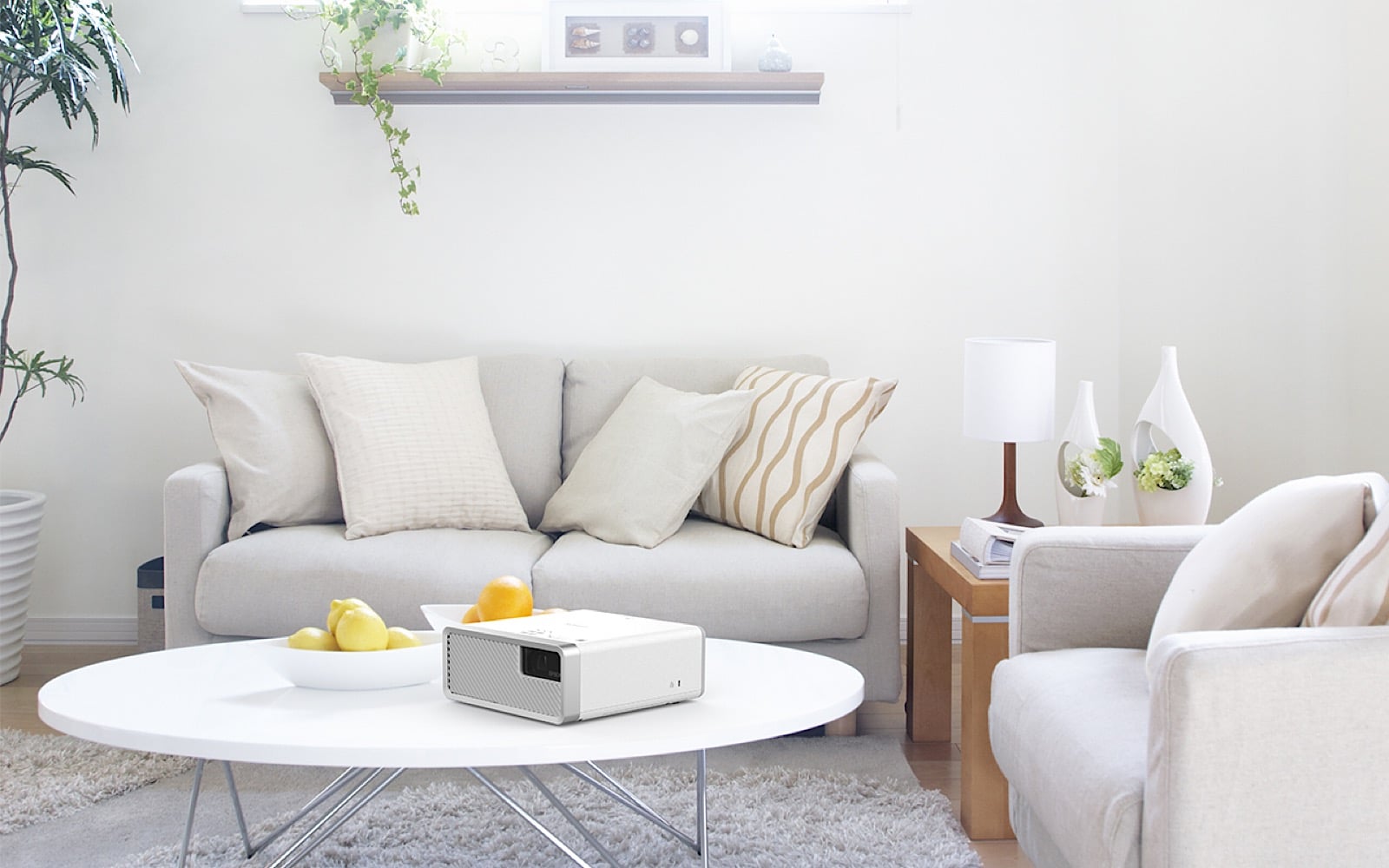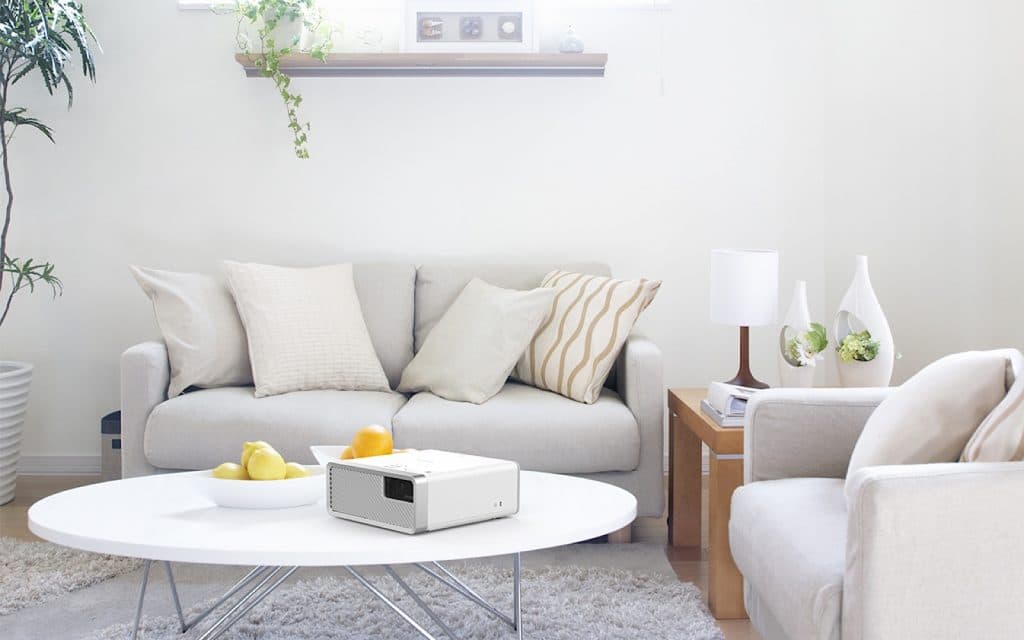 There is a single HDMI connection, but the resolution on the EF-100 is WXGA, meaning you'll get a maximum of 1280×800, which means movie watching will really top out at HD 720p, not the Full HD you might come to expect at a minimum,
However it does support Bluetooth audio out, which means if you don't want to use the tiny speaker inside, you can connect the Epson EF-100 to a Bluetooth speaker and use it for your sound.
"The EF-100 is more than just stylish, portable and fun to use. It also offers great functionality for users with its compact size and long-lasting and high-quality laser light source," said Craig Heckenberg, Managing Director of Epson in Australia.
"So whether you are watching a movie on the ceiling with your kids or enjoying widescreen adventures on the wall of any other room in your house, the EF-100 presents you with an excellent, affordable and creative display solution," he said.
You'll find the Epson EF-100 laser in stores across Australia now carrying a recommended retail price of $1699.