There are Mac laptops, there are Windows laptops, and there's also one more option as Chrome flexes a muscle or two with new laptops.
You may not realise it, but there are more options in the laptop world than just the regular assortment of Windows and Mac laptops.
In fact, if you're used to Chrome as a web browser, you might find yourself drawn to Chrome as a computer, or more specifically, Chrome as an operating system, which is what a Chromebook runs on.
A little different from now a Windows laptop or Mac runs, a Chromebook leverages the Google Chrome web browser as the main interface and gateway to the entirety of the computer, not just the internet.
Software and apps for Chromebooks are therefore not quite the same, and run entirely in the web browser, making the apps more like tiny web pages rather than installable pieces of software like you're probably more used to.
Fortunately, Chromebooks aren't just a web browser for surfing the web and collecting email, because Google has expanded what Chrome can do over the years. You can write documents in Docs and prepare presentations in Slides, while music can be played back through online music services such as Google Play Music and Spotify, and there are plenty of other examples of apps that run as micro apps even if they're just services Chrome can run as a web browser.
That makes Chrome useful for more than just web surfing and email, with regular functionality thrown in. Essentially, if it can run on Chrome, it can run on a Chromebook, and these laptops have been growing over the years, even if they've been a little hard to find.
Often geared at students, we usually find a few models around at the beginning of the year in time for the back to school season, though updates to the Chromebook range tends to be few and far between.
However, Google has chimed in this week with more models hitting Australia, as Asus, HP, and Lenovo release a few more locally, providing another solution in the laptop world, and one that can hit a lower price point, starting from $349.
What are the new Chromebooks?


The new models for Chromebooks in Australia are a little pricier than you might typically pitch a Chromebook as.
Lenovo's $399 Chromebook S330 is the first of the lot, arriving in a USB Type C powered Chrome OS laptop with a 14 inch Full HD touchscreen, offering bits and pieces like 802.11ac WiFi, Bluetooth, an SD card slot, and a processor made for a budget, using MediaTek's MTK8173 processor.
That last part is likely to make the Lenovo Chromebook S330 a little on the underpowered side, offering just enough for school or work, and less so if you plan to do any Chrome-based gaming.
The other new Chromebooks may be a little harder to connect with, particular because the price points start at $949 and hit all the way to $1199.
Chromebooks are typically inexpensive, and while Chrome OS is capable, it tend to lack the app support Windows and Mac has, making it less likely to draw an acceptable price tag of close to a thousand dollars.
Despite this, both the Asus Chromebook Flip C434 (below) and HP Chromebook x360 14 try to lure buyers in with a 14 inch touchscreen, Intel Core mobile m3 processor, and thin designs, as well as hinges that allow the 14 inch laptops to also become a 14 inch tablet running Chrome OS.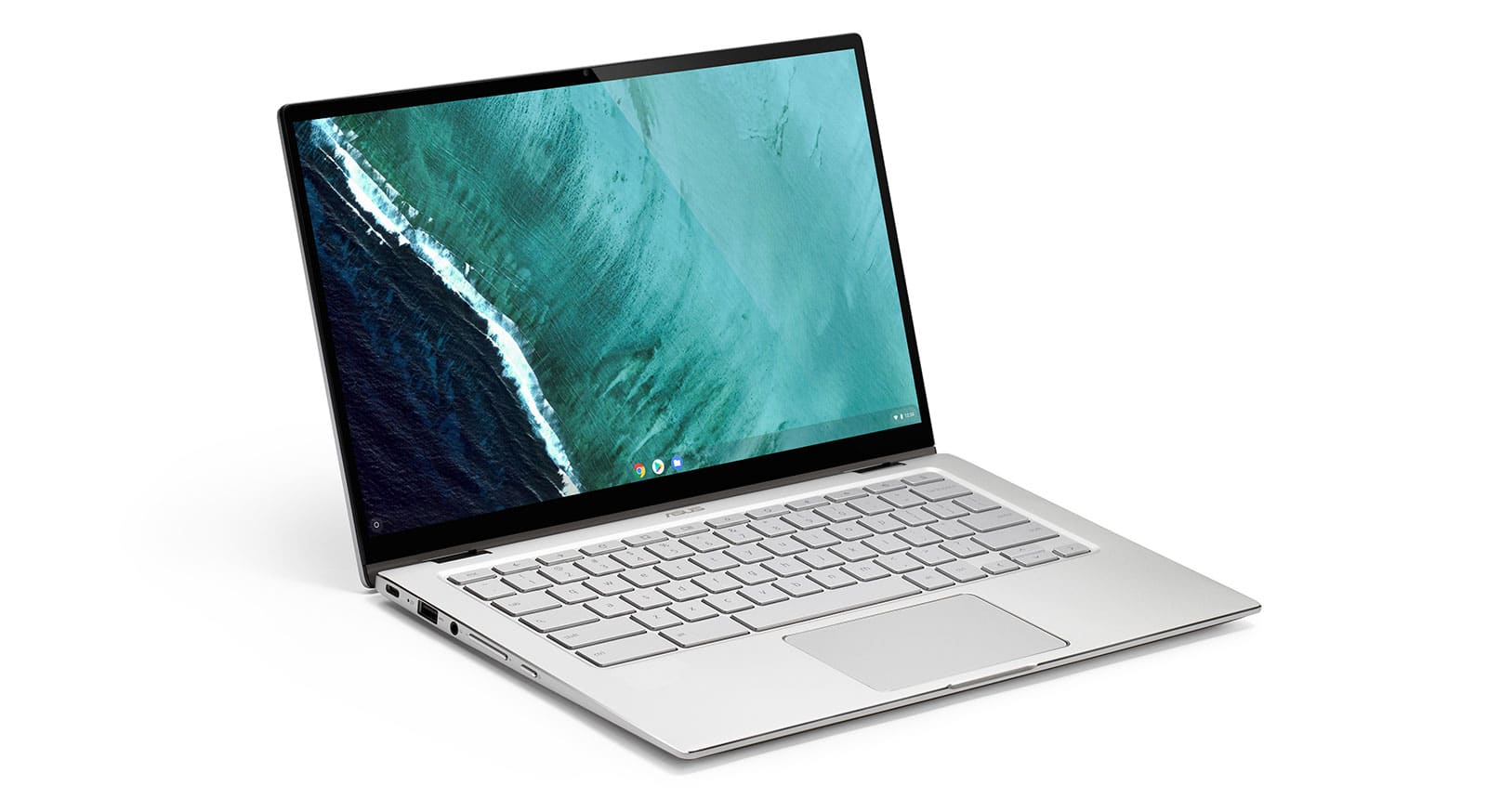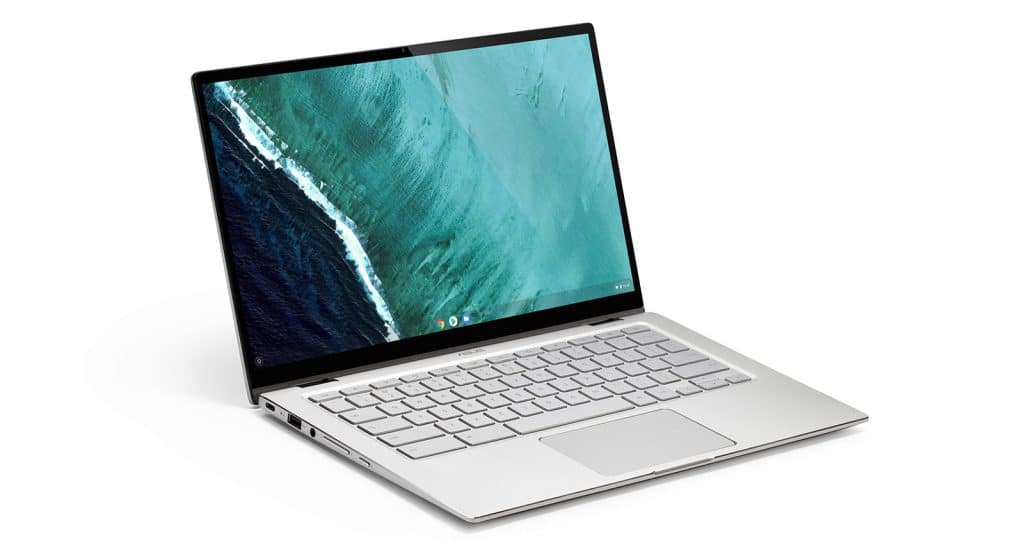 Priced at $949 and $999 respectively, they're not necessarily what we'd call inexpensive Chrome laptops, and target folks who like Chromebooks, but are after a more premium experience, even if Google's Pixel Slate — likely regarded as the most premium Google Chrome OS experience — isn't available locally.
Google's Chromebooks in Australia also feature a $1199 HP Chromebook x2 made up of a tablet, keyboard accessory, and a pen, which is closer to what the Pixel Slate is delivered as, but as the aforementioned price indicates, it's likely made for that different type of Chromebook user expecting to spend a bit more rather than merely go for the budget Chrome laptop for the kids.
All four are making a splash in the Australian market now, hitting JB HiFi, Officeworks, the online Amazon marketplace, and a recently launched Chromebooks website from Google.